High cost of advertising is the arch-nemesis of many eCommerce marketers, and for good reason. At the end of the day, only one thing truly matters – the amount of revenue that comes from your Facebook Ad spend.
As we noted in our Facebook Ad Costs article, the cost of advertising continues to rise each year, so finding the best way to optimize your campaign to increase ROAS is integral to success (especially during the peak advertising times like Q4).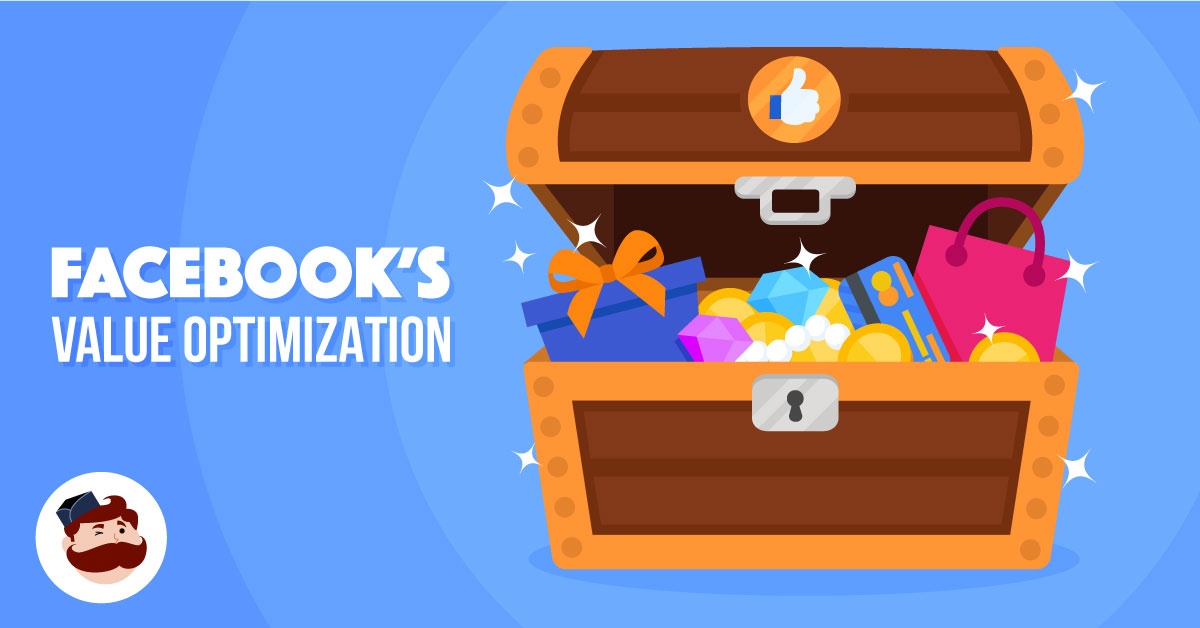 In this article, we'll break down what Facebook's Value Optimization tool really does, how to utilize it for your own campaigns, and most importantly, if it lives up to the hype.
Let's get started!
In the early days of Facebook advertising, our goals were mainly page likes, along with engagement on posts and the cost per click of traffic to the company website.
Then Facebook implemented their pixel which changed everything as it allowed us to track actions on a website, such as Cost Per Lead or Cost Per Sale (CPA).
For eCommerce businesses, we're now in the third phase of advertising, where instead of looking to minimize the CPA we want to maximize the revenue each sale brings in.
To this end, there are three metrics that we regularly use when planning an advertising strategy for eCommerce:
ROAS – return on ad spend.
For example, a ROAS of 3 means that for every $1 you put into ads, you get $3 of revenue back out.
AOV – average order value.
This is the cart value, if a customer orders multiple items and/or more expensive products, the revenue per sale is higher.
CLTV – customer lifetime value.
If you can get the customer to purchase multiple times, as well as maintaining a high AOV, you make more money from each customer.
"What Would Steve Jobs Do?"
Imagine you are running ads on behalf of Apple. On the one hand, a customer might be purchasing a $20 dongle for their MacBook.
[
Video Source
]
On the other hand, they might be purchasing a top of the range iPhone XS Max for a cool $1,499.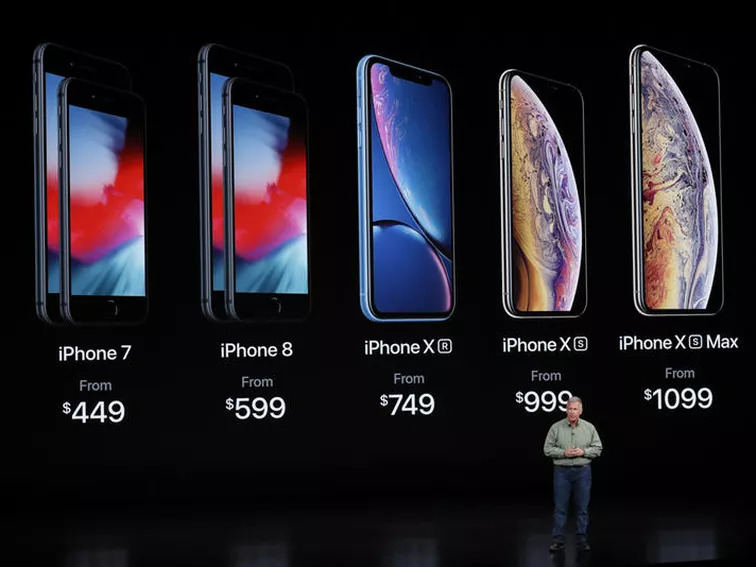 If you were running their ads, what would you prefer?
$5 CPA for a $20 dongle purchase
OR
$50 CPA for a $1,499 iPhone purchase
Conventional wisdom in advertising was to focus on the low CPA, so we'd take sales at $5 rather than paying 10 times as much.
Now, we focus on the ROAS, and would prefer a ROAS of 30 instead of 4, even though the CPA is more for the high ticket item.
To help us focus on total revenue, in this blog post we'll be covering three tools that Facebook provide to allow us to optimize for value.
Do You Want To Master Facebook Optimization?
While this post will give you a head start into one of the newest forms of Facebook optimization, there are a dozen other strategies that your business can use to increase your ad performance (including Facebook's most important tool, Campaign Budget Optimization).
To learn how to harness the power of all of Facebook's Optimization tools, click here to reserve your FREE seat for our next webinar on Thursday 8/22 (at 10 am Pacific Time).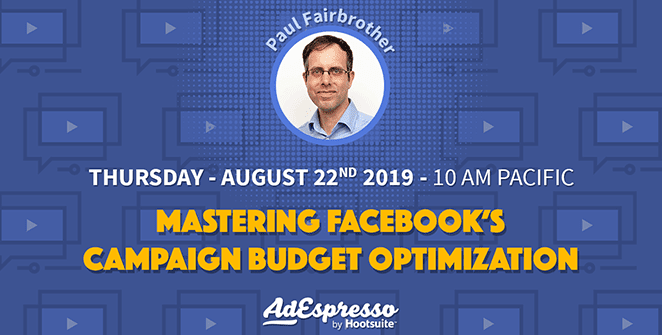 Click to register now, and if you can't make it or want to watch it again we will send you the recording!
Now, onto the Value-Based Optimization!
Using Facebook's Value-Based Optimization
When creating a Conversions campaign in Ads Manager, or an External Website campaign in AdEspresso, one of the optimization goals available is value: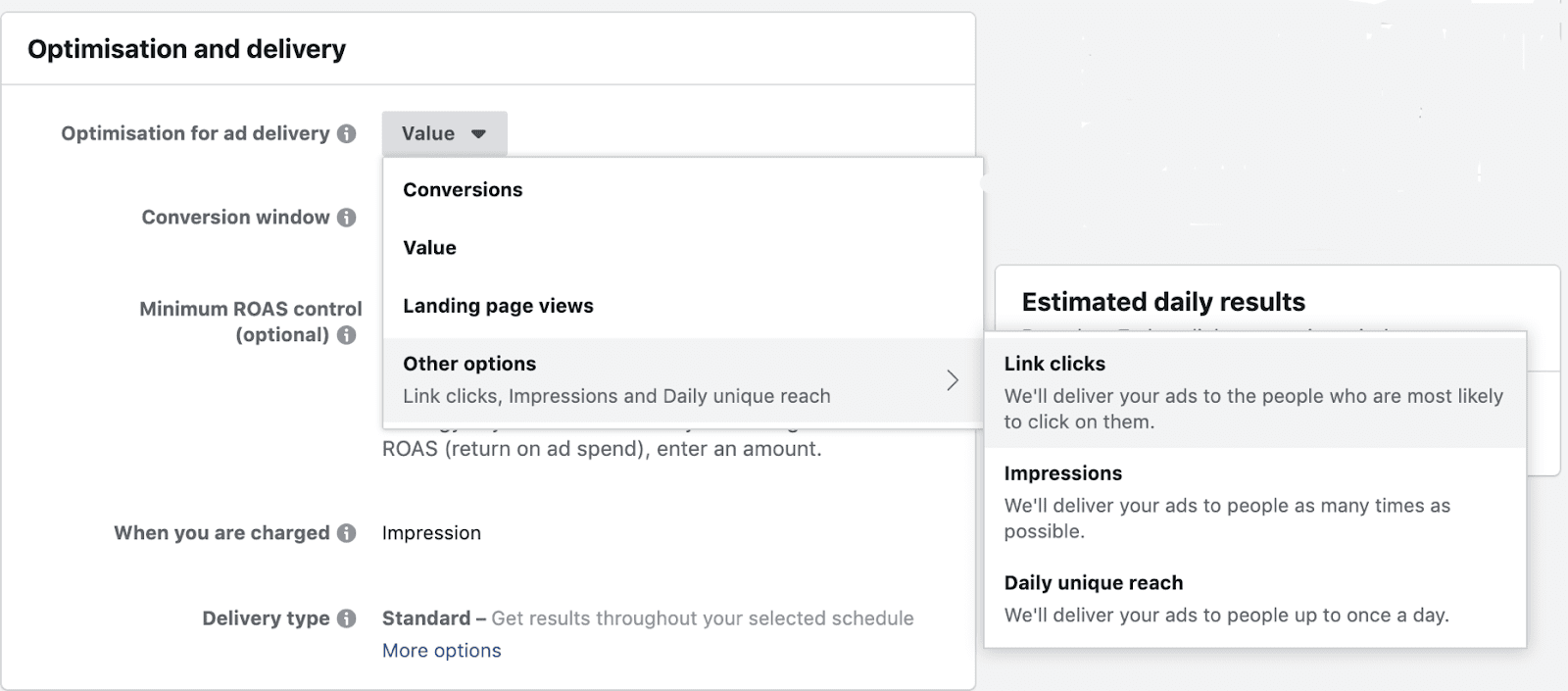 Facebook has a full explanation about value optimization here but to summarize
Optimizing for value tells our delivery system to show your ads to people who are likely to maximize the amount of value they generate."
Just as optimizing for conversions aims to maximize the number of conversions and give the lowest CPA, so optimizing for value aims to give the highest ROAS by looking for the conversions with the highest cart value.
Not all eCommerce accounts are eligible for value, to have it available in your ad account you must meet these criteria:
The pixel must be tracking purchase events and passing back the revenue
There must be at least 100 purchases
At least 10 different purchase values are required in 7 days
It takes at least a week after the above points are met to activate
That's the theory, but how does value optimization work in practice?
Below are the results from three different retail brands.
In each case the audiences and ads used are the same between each optimization type, i.e. the optimization is the only variable.

Retailer A has the figures that we'd expect for value optimization with a much higher CPM (cost per 1,000 impressions), CPC and CPA but a better ROAS.

Retailer B really shows the power of value optimization with a ROAS three times higher than conversion optimization. CPM is a bit higher for value optimization but interestingly the CPC was slightly lower.
Retailer C shows the same trend as Retailer A with the higher CPM, CPC, and CPA but in this cause value optimization results in a lower ROAS.
This demonstrates that value optimization isn't a magical unicorn that will always improve results for every business and every campaign, instead, it's an important tool to have in your toolbox but it should always be tested against the alternatives and the results closely monitored.
Using Value-Based Lookalike Audiences
A lookalike audience is where you give Facebook a seed audience and then it uses this to match people with very similar characteristics.
This lookalike is based on a percentage of the population with a Facebook account in that country, so in the US a 1% lookalike contains just over 2.1 million people. Read our full guide to lookalikes for eCommerce here.
The key to success with lookalikes is a well-defined seed audience, so for eCommerce, we have traditionally used an audience of previous purchasers.
The problem with this, of course, is that it doesn't take into account whether a person in the audience spent $1 or $1,000, it gives everyone equal weighting.
To address this issue, starting in 2017 Facebook allowed email custom audiences to be uploaded that included a customer lifetime value column.
While this can be useful, in 2018 Facebook rolled out a more powerful solution where a value-based lookalike could be created in a couple of clicks using recent purchase data from the Facebook pixel on the website: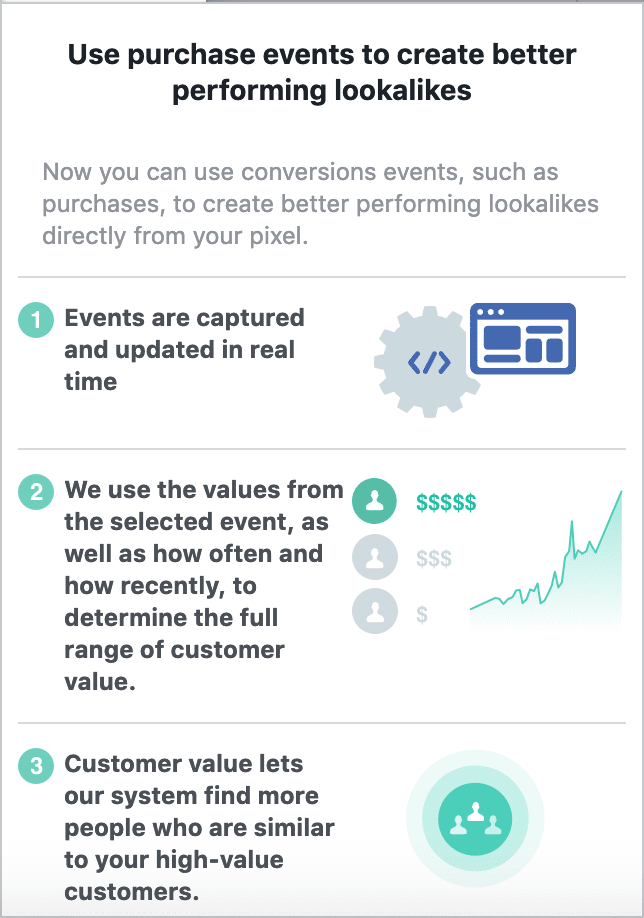 These new value-based purchase lookalikes have three advantages over standard purchase audiences:
They separate out your best and worst customers by value.
As we've already mentioned, it's useful to give more weighting to the customers that spend the most.
The recency of the data is taken into account.
Data from the last 60 days is analyzed with more weighting given to recent transactions.
The frequency of purchases is another factor taken into consideration.
Previously we could only create a source audience based on value OR recency OR frequency but never before have we been able to combine all three so easily.
So, for eCommerce, it's a no brainer to include value-based lookalikes in your audience mix.
Analyzing Customer Lifetime Value
How much can you afford to pay to acquire a new customer?
The (overly) simplistic way to calculate your maximum sustainable CPA is to use your profit margin and average order value. For example, if the AOV is $100 and the profit margin is 50%, we need to keep the CPA under $50 so that we can make a profit.
This doesn't tell the full story though as we need to consider repeat purchases.
That's where the Facebook Analytics tool in Business Manager is useful to track customer lifetime value, also known as CLTV.
We've created a full guide to setting up Facebook Analytics here so follow that to integrate your Facebook pixel and business page.
After that select Lifetime Value from the left-hand menu, then you must decide whether to include All Users (anyone that interacted with you) or Paying Users (only those that made a purchase).
In this example we'll look at Paying Users: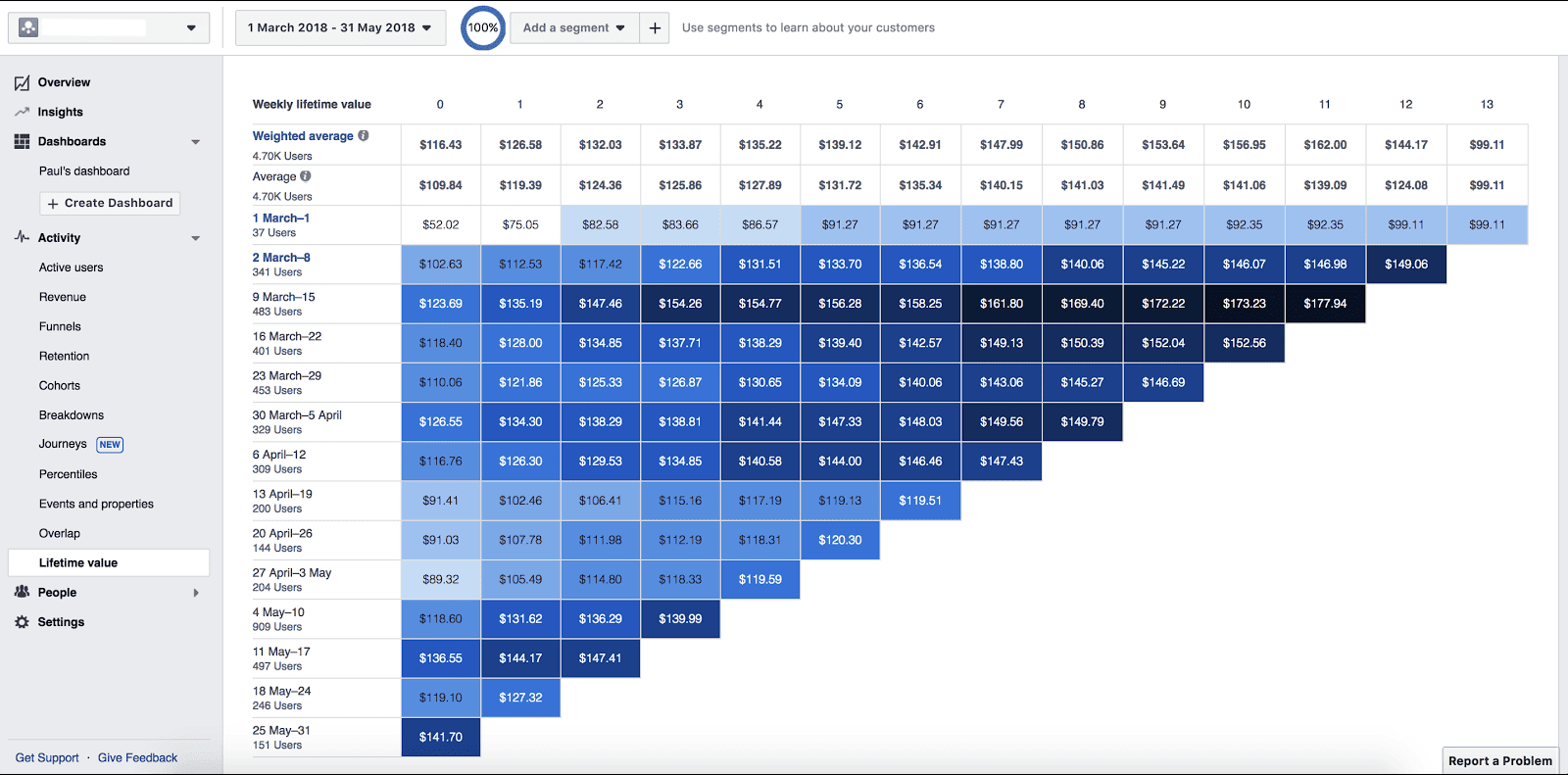 For several businesses, we have seen a CLTV 50% higher than that of the initial purchase, i.e. the average customer orders 1.5 times.
This allows us to spend 50% more to acquire each new customer as we know we will get extra revenue from those repeat customers, allowing us to scale ad spend and revenue.
This can make a huge difference.
Going back to the example of $100 AOV with 50% margin, we can afford a CPA of $50.
However, if the actual CPA we get from ads is $60 then using that calculation we have no choice but to turn all ads off and the business won't grow.
On the other hand, by using Facebook Analytics if we discover the CLTV is $150, then we can afford a CPA of $75.
As we're achieving a $60 CPA from ads we can keep scaling our ad spend and sales.
We've worked with many brands to analyze their true maximum CPA and in doing so have helped them to double their business year after year.
Final Thoughts on Value-Based Optimization
For a startup – or any eCommerce business new to Facebook advertising – using all the value-based tools that Facebook provides is one of the end goals, but it's not the first step on the journey.
To begin with, you may want to optimize for brand awareness, post engagement, and traffic to get your brand known.
Lookalike audiences can then be built from the resulting custom audiences including video viewers, page engagers, website visitors and leads.
The next stage for an eCommerce business is to focus on maximizing purchases and keeping the CPA down, and to use lookalikes based on purchasers.
The reason for focusing on low CPA at this stage is that optimizing for value involves a lot of budget upfront, so instead start by heavily split testing your ads and audiences and work on lowering your CPA. The more purchases you get, the more data you have to work with which in turn allows you to do more split testing and optimizing.
Most new businesses might need to make a quick profit from their ads to keep cashflow moving, so customer lifetime value is more of a long term goal as it will take a while to get repeat purchases.
Over time, start moving some campaigns over to value optimization as well as switching to value-based lookalikes and monitoring your CLTV.
Usually, a new business will be focused on low CPA for the first 3 months of advertising, then a mix of low CPA and high value for months 4-6, then after 6 months place more emphasis on value.
What results are you seeing with value optimization? Have you tried using value-based lookalikes? Do you use Facebook Analytics and monitor your customer lifetime value? Let us know your thoughts in the comments below.