It's no secret that photos and videos are the primary focus on Instagram — you can't create a post without them (unlike on Facebook, Twitter or LinkedIn). But brands should remember that captions are an essential part of Instagram marketing, too.
Whether you want to grow brand awareness, attract new followers, increase engagement or drive sales, you need strong Instagram captions. They can help you add context to your creatives, build relationships through meaningful storytelling, and even expand your reach.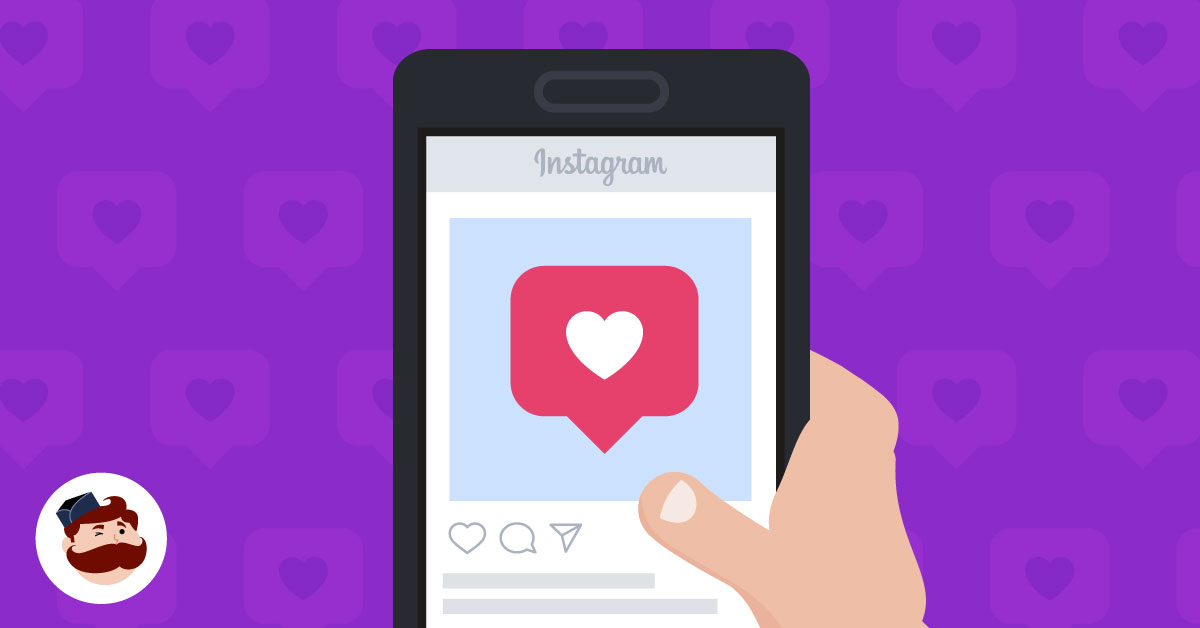 Keep reading to learn how to write the perfect Instagram caption. We've even included templates for different kinds of captions that will keep your audience engaged.
What are Instagram captions?
On Instagram, a caption is the text description you add to your photo or video posts and Reels.
Instagram captions can be up to 2,200 characters, and they can include text, hashtags, and emojis. Note that clickable links cannot be added to Instagram captions.
63 Instagram captions for 2023
Sometimes we all need a little inspiration. If you want to scale your content creation quickly, we've compiled a list of 63 sure-fire Instagram captions. 
You can use these captions on their own (like simply using "Sweater weather" with an emoji) or expanding on it as you see fit ("Sweater weather is the best kind of weather.") 
Either way, these captions are a great place to start. 
Short Instagram captions 
All the things.

Coming soon.

Nailed it.

It's the small pleasures in life.

Why not you?

Go big or go home.

Good vibes only.

Work hard. Then work harder.  

[noun/action] is always the answer, no matter the question. 

In my defense, I was left unsupervised.

Oh, hi there. 

Life isn't perfect but your outfit can be! 

If you don't believe in yourself, who will?
Fall Instagram captions 
Sweater weather is the best kind of weather.

Fall leaves and gorgeous trees.

It's pumpkin season! 

Leaf peeping, pumpkin carving, and sweater wearing. 

Falling for fall. 
Summer Instagram captions 
Sun, sand, and smiles.

Schools out, sun's out.

Hello, sunshine.

My resting beach face.

Sunshine days and starry nights. 

Soak up the sun.

Dog days of summer.

Here comes the sun. 
Holiday Instagram captions 
Turkey time.

It's a holly, jolly Christmas.

Halloween shenanigans.

Keep calm and winter on.

Baby, it's cold outside.

Winter is coming.

The tree is lit, the stockings are stuffed, and the gifts are wrapped.

Ready for Santa! 

New year, new you. 
Spring Instagram captions 
Spring fever.

Spring showers bring May flowers.

Spring is in the air.

Spring cleaning like Marie Kondo is watching.
Sassy Instagram captions 
Know you're worth. Then add tax.

Don't chase anyone when you're the catch.

Be the reason that you smile every day.

The world is yours, as long as you go to claim it.

Remember to grow through what you go through.

Are you high maintenance, or are they low effort? 

Be happy. It drives people crazy. 
One word Instagram captions 
Bliss. 

Dreaming.

Grateful.

Unforgettable.

Yes.

Sisterhood.

Epic.

Perfection. 

Dreamy. 

Throwback. 
Positive quotes for Instagram captions 
"I'm the rose that came from concrete." —Cardi B 

"The only impossible journey is the one you never begin." – Tony Robbins

"I can accept failure. Everyone fails at something. But I can't accept not trying." —Michael Jordan

"If you don't like something, change it. If you can't change it, change your attitude." –Maya Angelou

"The future belongs to those who believe in the beauty of their dreams." – Eleanor Roosevelt

"Having the dream is easy, making it come true is hard" – Serena Williams

"I may not be there yet, but I'm closer than I was yesterday" – Unknown
How to write the perfect Instagram caption 
You've got 63 easy, broad-appeal Instagram captions listed above that can be adapted for so many different purposes. But what about when you want to write your own captions?
Whether you're incorporating any of the ideas from above into your caption or you want to start from scratch, the following tips will all help you write stronger Instagram captions to increase engagement, build relationships and drive sales.
Start strong 
Instagram is full of content, which means your visuals and your captions need to be great to grab a user's attention while they're scrolling their feed. "Thumb-stopping" is what we're going for.
A big part of starting strong is placing your value proposition (if applicable) in the very beginning of your caption to grasp your audience's attention. Doing so will help get them to click "read more" and take the next steps outlined in your CTA (call to action). Finding the right value prop and CTA comes down to knowing your audience and what they'll respond to.
Here's an example. This brand starts the caption off with "Some of our favorite cozy fall recipes also happen to be the simplest." Since around this time of the year (November), every home cook's feed is full of elaborate turkey and pie recipes that take hours to make, this is appealing; an easy dinner that's perfect for the season? Who doesn't love a simple recipe that can feed their family?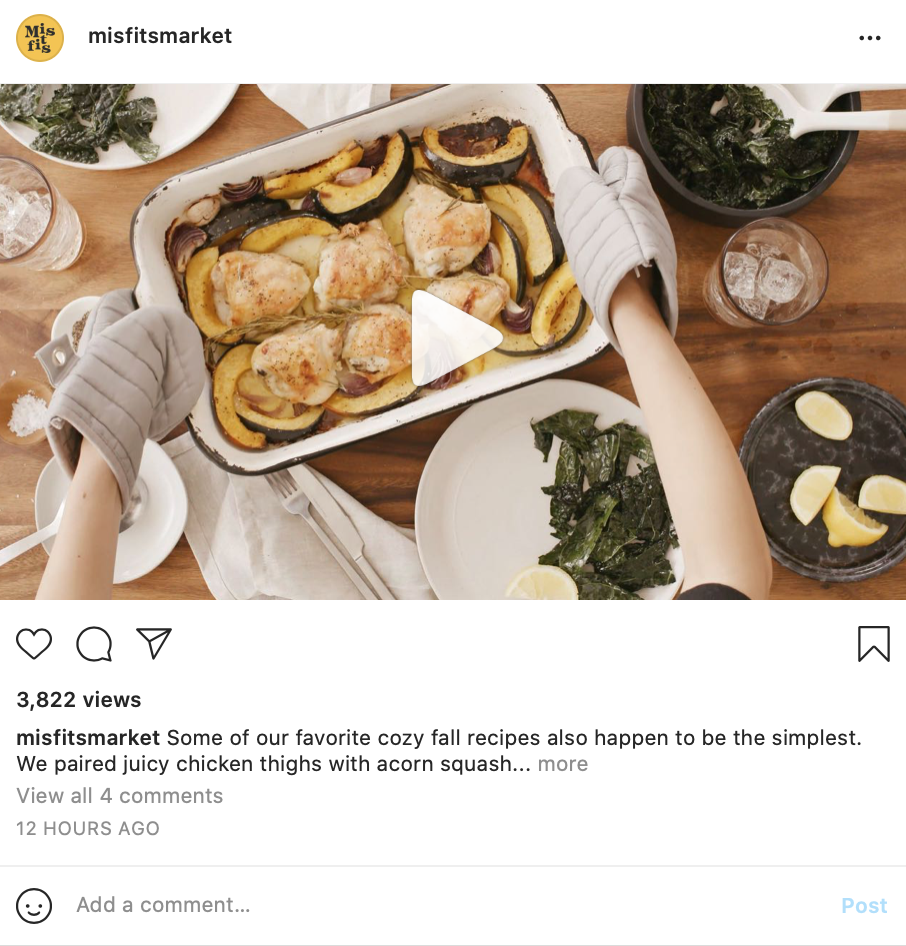 Source: Misfits Market on Instagram
Know your character limit 
Do you know how long your Instagram caption can be and how long it should be? 
Keep the following in mind:
You have 2,200 characters in an Instagram caption (which is roughly around 400 words).
Captions are truncated at 125 characters (that's how many characters are displayed in the feed, "above the fold").
You can add up to 30 hashtags to each caption.
Keep in mind that while you can keep things short and sweet, there's plenty of evidence that using more than just 125 characters to add context or tell a story can go a long way. Hootsuite ran an Instagram caption experiment and found that captions between 400 and 705 characters long received more engagement than similar posts with captions that were 65 characters or less.
Add pop culture references
One thing that I'm sure you noticed about our premade Instagram captions listed above is that they many of them featured pop culture references or cliches. "Here comes the sun," for example, is a beloved Beetles song and a now-popular hashtag during the summer months. 
Throwing in relevant callouts to pop culture or sneaking cliches into your captions can make your content feel fresh, interesting and (most importantly) relatable. You can even get bonus points for being clever when you manage to do it in an original way.
The example below is a simple one. It's fall right now, the season of pumpkin spice, boots and sweaters. Modcloth used the caption "The leaves are falling. And this outfit is calling." It perfectly captures the fall aesthetic they want their audience to enjoy. The timely reference to leaves falling is cute, and it can engage users in a conversation about autumn style.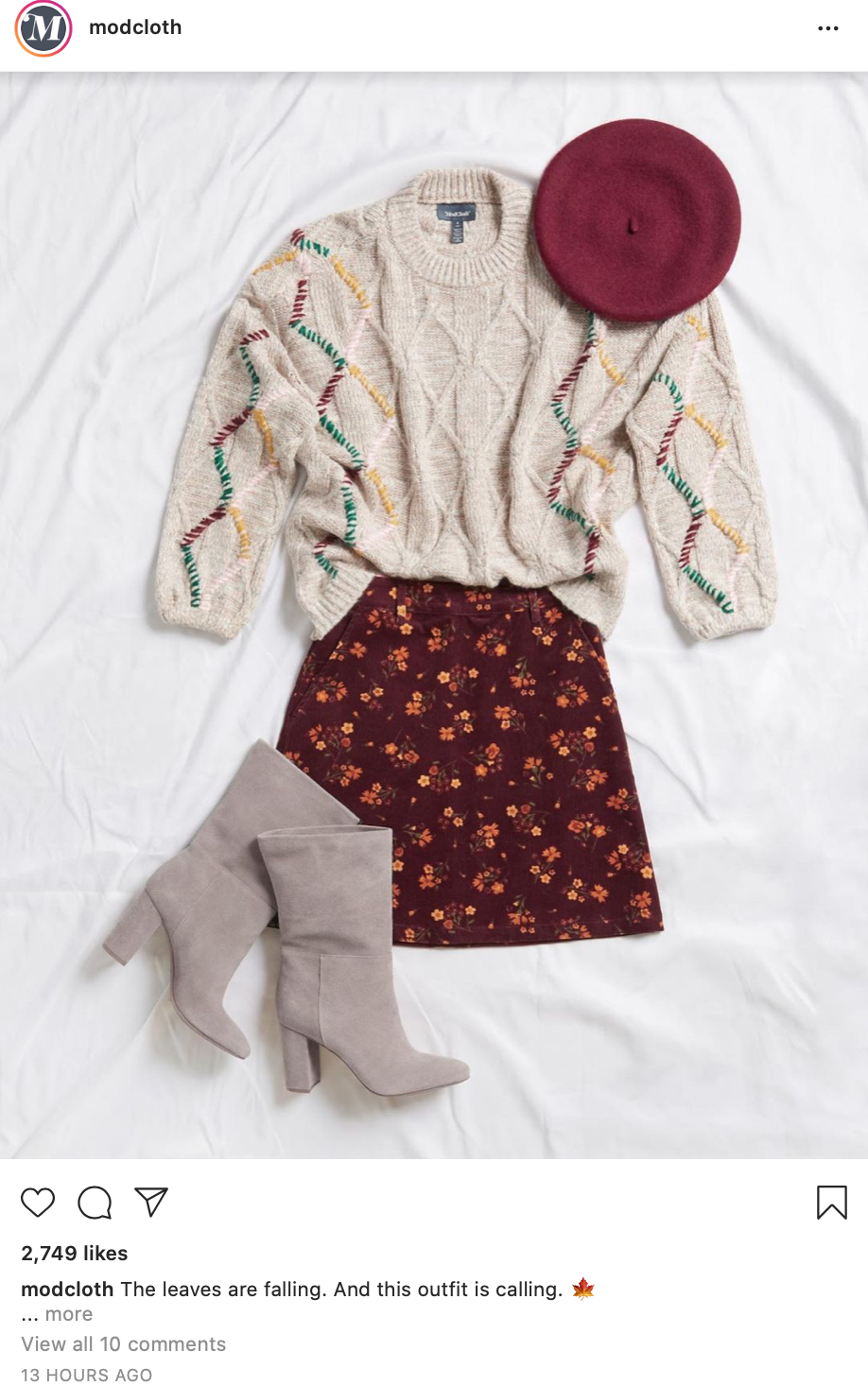 Source: Modcloth on Instagram
Include relevant hashtags 
Hashtags go a long way on Instagram, which we're sure you already know. They can increase your reach, helping you connect with members of your target audience who don't already follow you. 
Because of this, you always want to include at least a handful of Instagram captions in every post. (30 is the limit, but don't go overboard.)
As a good rule of thumb, diversify your hashtags from post to post. This helps you cover your bases and reach more users, showing up in more hashtag feeds than you would otherwise. It also keeps things interesting.
You'll also want to include a combination of branded hashtags, seasonal hashtags, interest-based hashtags and location hashtags (if relevant) in each post.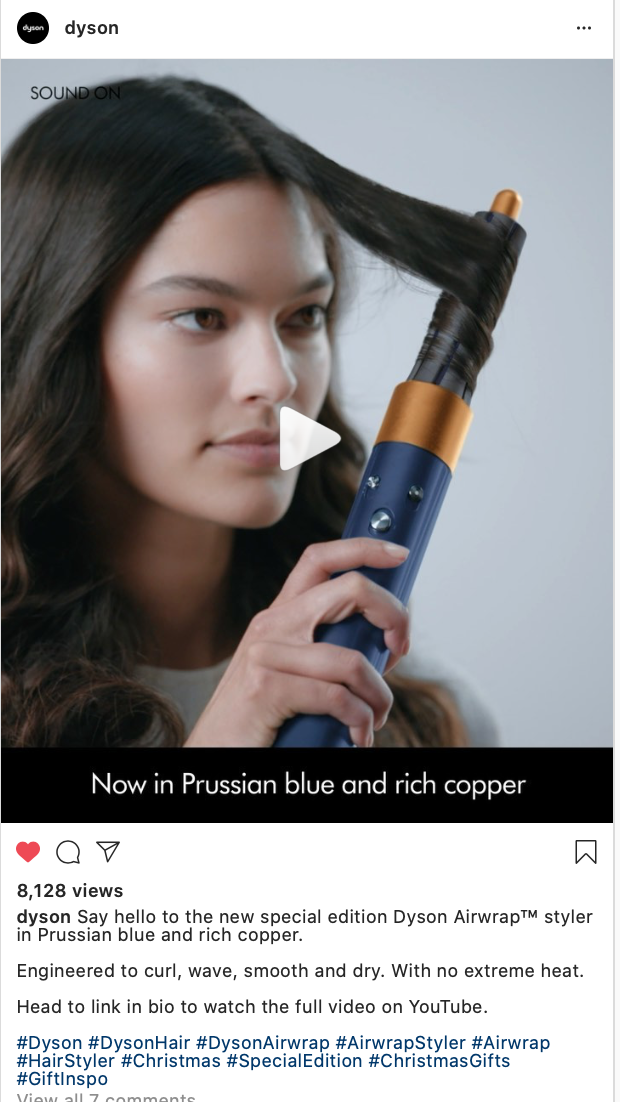 Source: Dyson on Instagram
In the example above, Dyson uses several branded hashtags (#DysonHair and #AirwrapStyler) but also seasonal ones for the upcoming holidays (#GiftInspo, #Christmas, and #ChristmasGifts). Anyone looking specifically to check out Dyson products will find this, but so will others looking for gift ideas.
Optimize for engagement 
You can't share links in most Instagram content (Stories, Ads, and your bio excluded). This means that in many cases, the most direct action that you can expect users to take right after seeing your post is to engage in some way.
Click the like button. Share or save the post. Comment.
While ideally, they'll also hopefully eventually get in touch with you or click through to your store, maximizing engagement is important. It helps build a relationship between your brand and the user, and the more engagement you have, the more your reach goes up, too. The algorithm prioritizes highly engaging content in users' feeds.
Therefore, using engagement-boosting tactics in your Instagram captions is the way to go.
You've got several options for how to do this. The first thing you can do is to ask a question. Even something as simple as "Who agrees?" like in the post below can do wonders. People will stop to read the post and might actually take the time to engage instead of simply scrolling past. This is an easy way to jumpstart a conversation and boost your engagement rates quickly.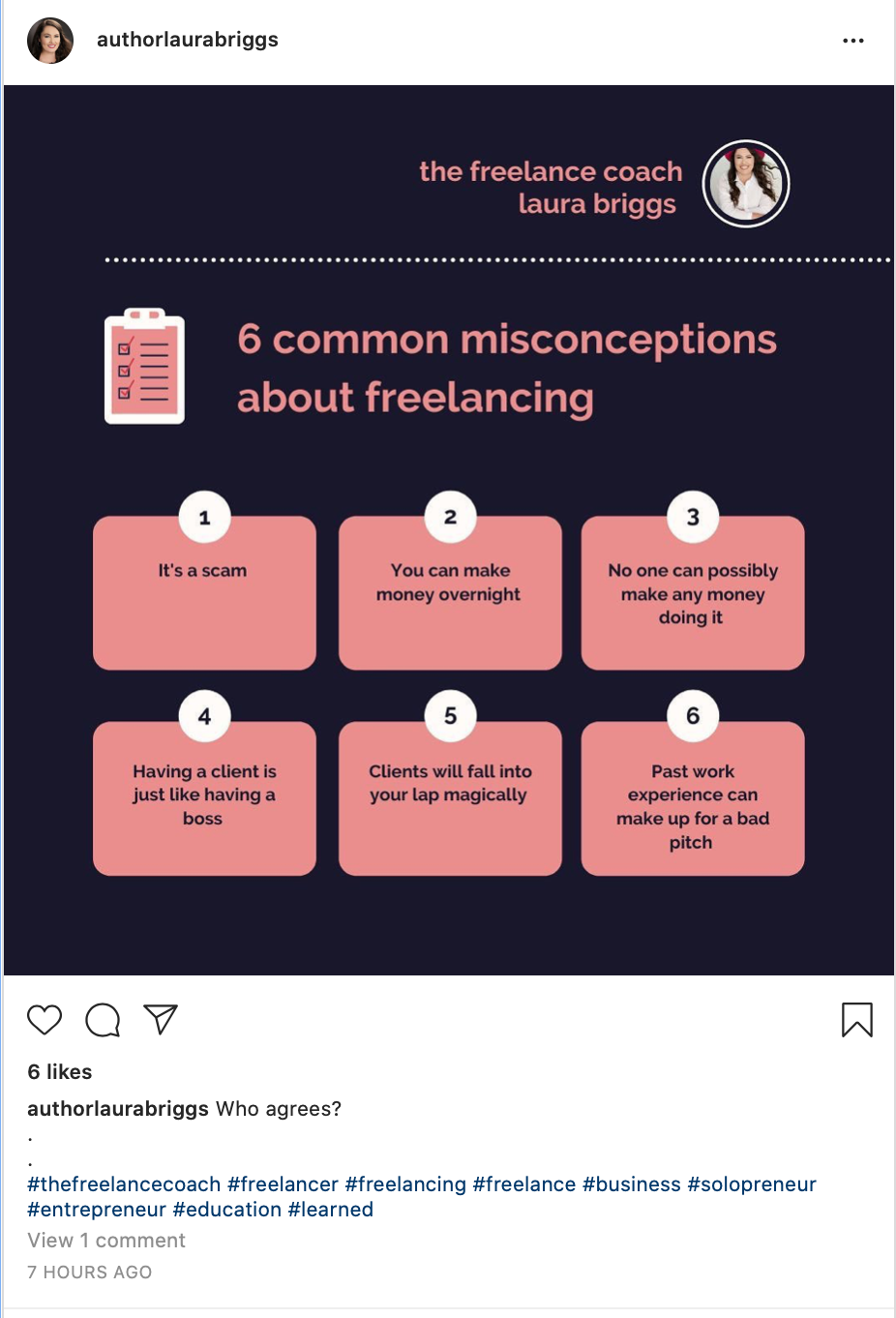 Source: Laura Briggs on Instagram
You can also encourage your followers to "tag a friend" in the comments. You won't want to use this strategy all the time, as it won't be effective if your audience gets tired of tagging or being tagged — but used in moderation, it can work wonders.
In the example below, a cookie company asked people to "tag someone who thinks they like peanut butter more than you." Cue the comments of friends good-naturedly arguing over who loves peanut butter more, and since the photo of the cookies is so appealing, there's a decent chance the company got a few sales out of this, too.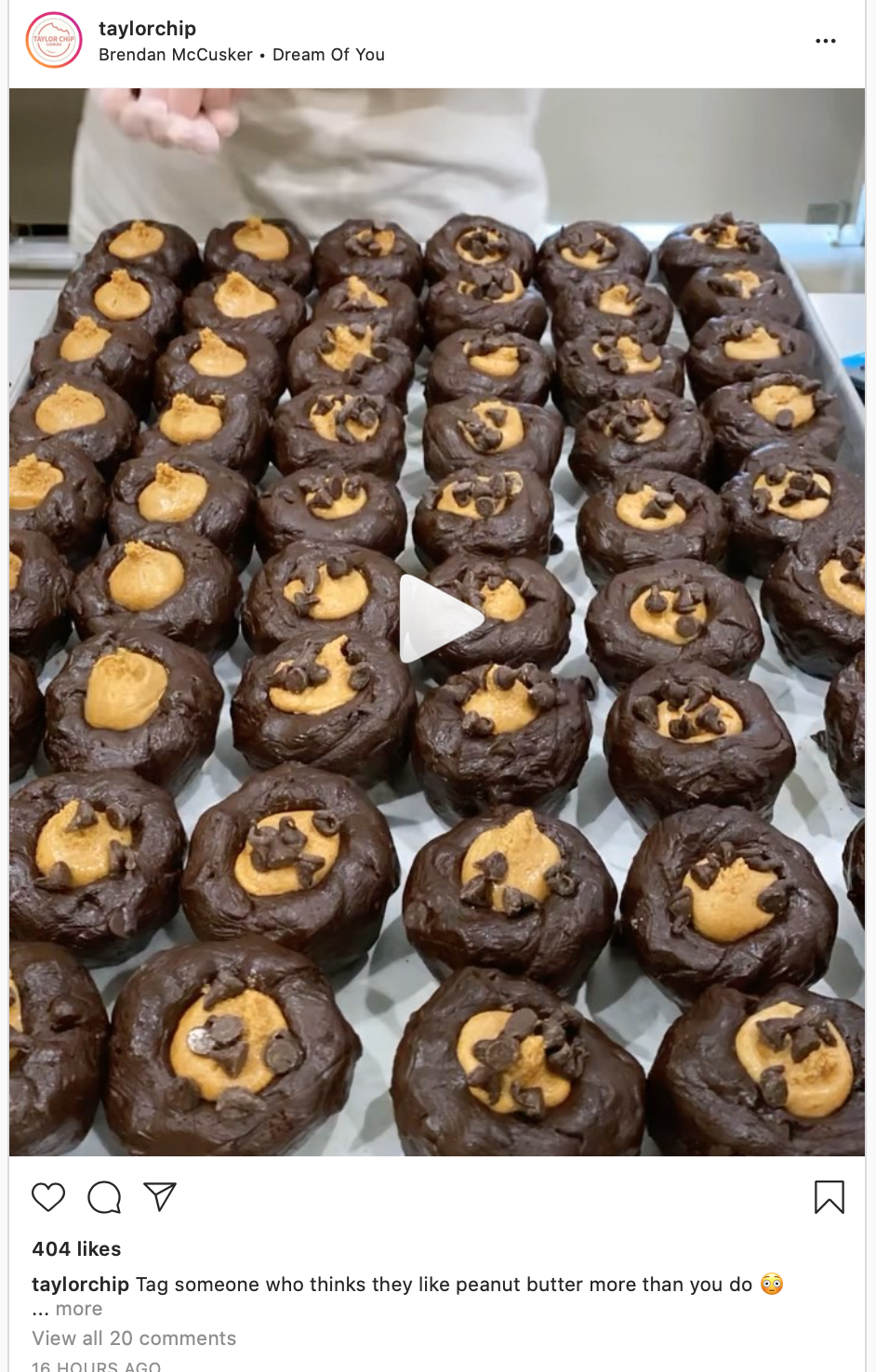 Source: Taylor Chip on Instagram
Include a CTA
Engagement is great, and you of course want to optimize your posts accordingly. But we don't market on Instagram just to rack up Instagram likes— we ultimately want to get more appointment bookings, event registrations or purchases.
A call to action can help with that. You can encourage users to move beyond Instagram engagement and to take a specific, off-platform, monetizable action with the right CTA in your posts.
In order to get users to take that action, your CTA should do the following:
Explain what action you want users to take
Explain why it's worth their time and effort
Give them specific instructions and next steps to follow
Source: Orlando Flower Truck on Instagram
The Instagram caption above is a perfect example of a CTA-centered post. The brand encourages Instagram users to sign up for a fall workshop, they share when and where it will take place and outline what users get out of it . Then, they follow up with next steps. The readers know exactly where to go to get involved and understand the value proposition. Breaking text up with emojis was a great stylistic choice to prevent the post from feeling overwhelming.
Instagram caption tips and tricks 
Want to get the formatting of your Instagram captions right? Let's take a look at a few technical Instagram captions tips and tricks that will help you set your content apart. 
How to space out Instagram captions 
When browsing Instagram, you've likely noticed that some users space out their captions into paragraphs or sections. They break up the text with spaces or stars. 
For captions longer than two or three lines, this is a good choice — it gives your captions a clean look and make them easier to read.
To start a new paragraph in your caption, all you need to do is hit the "return" button.
A good universal caption template is putting a brief opener that sums up your post in the first line, then adding a blank line before elaborating more. Another space can separate the "body" of the caption from hashtags. This is a great example: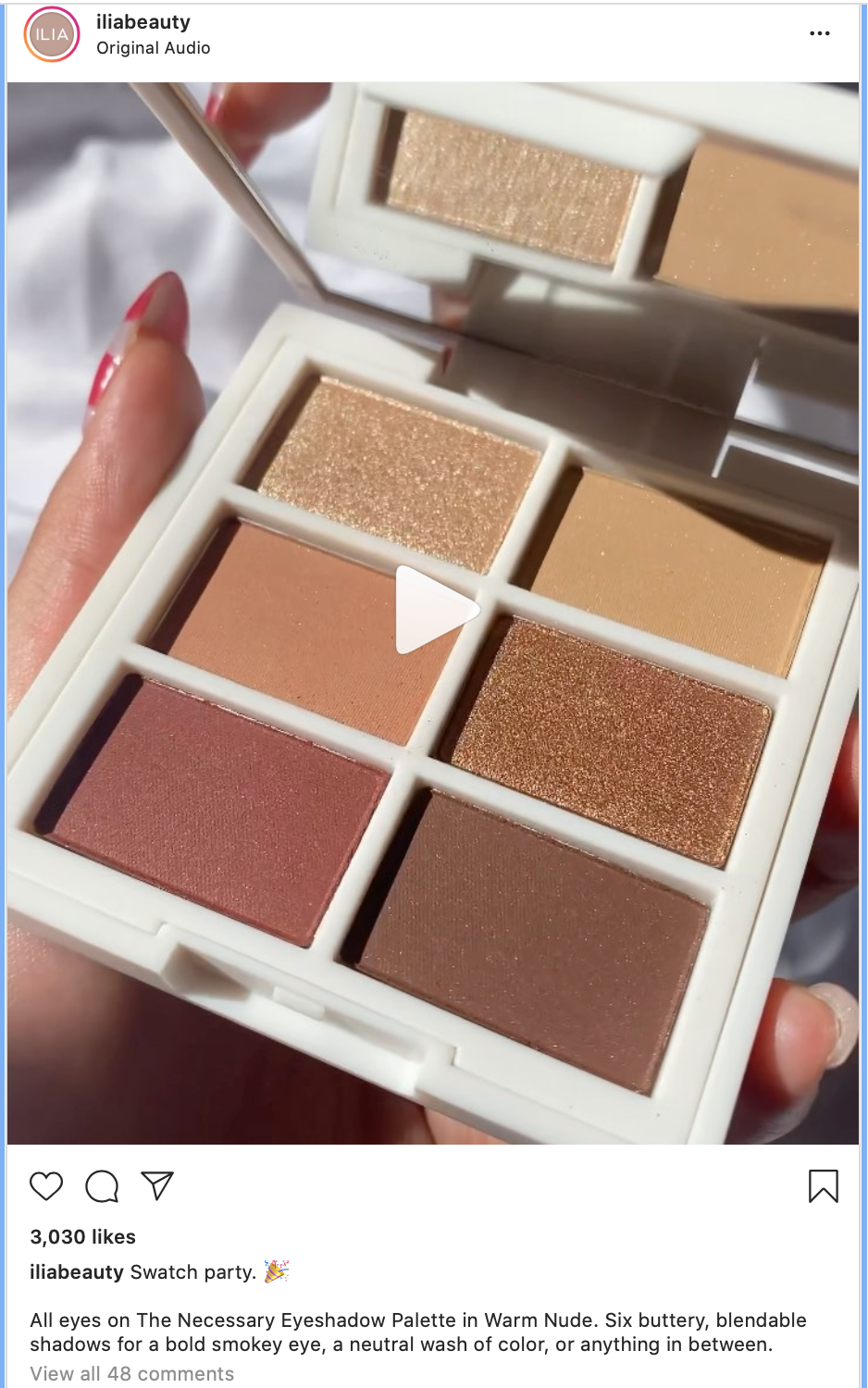 How to edit Instagram captions 
We don't always get it right on the first try. That's what editing is for! 
Editing your Instagram captions is exceptionally easy. Navigate to the app and find the post you want to edit. Then, tap the three dots icon in the top corner of the post.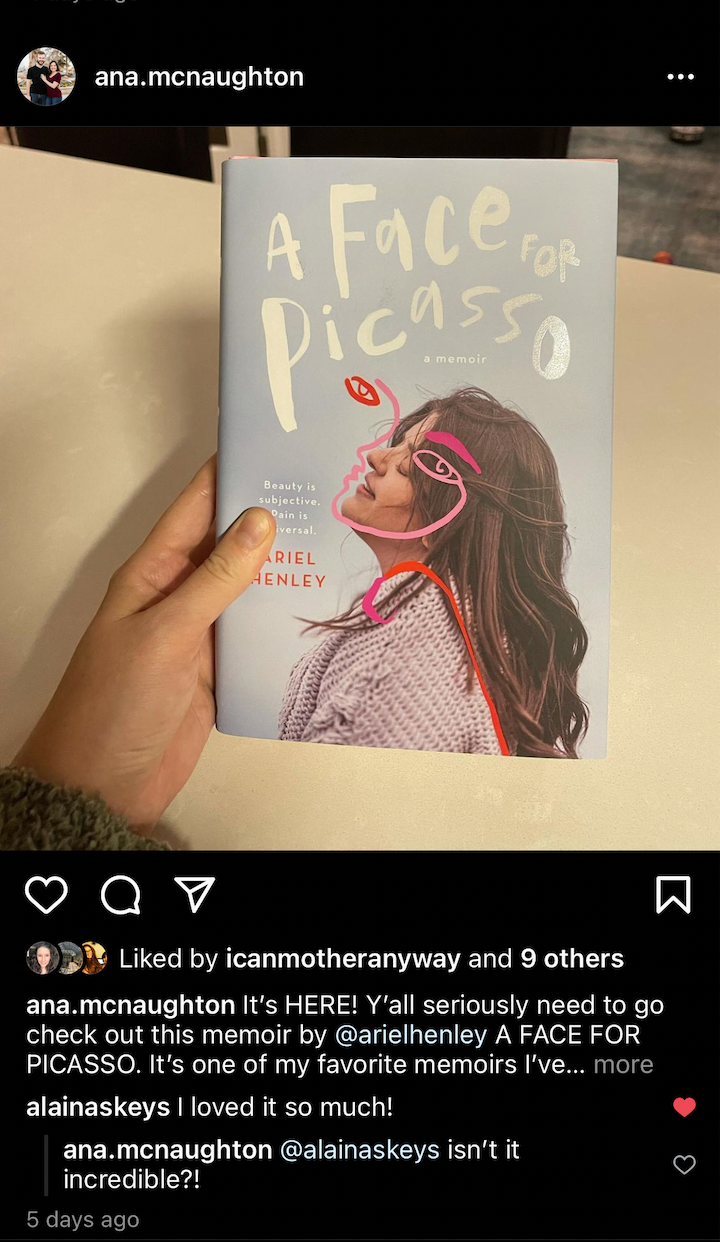 This will open up a pop-up menu, and you'll see "Edit" as an option halfway down.
You can then edit the post to your heart's content, and save and republish it once you're done. The caption will be updated instantly.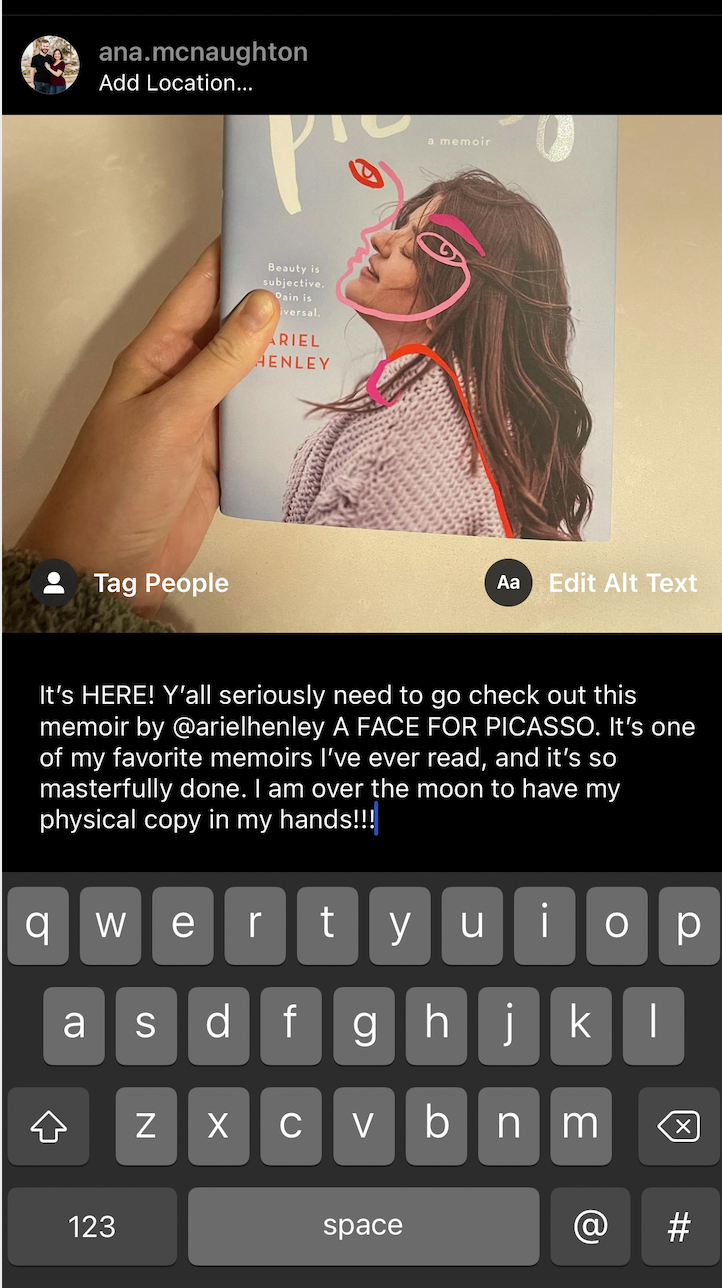 How to change the font in Instagram captions 
You've likely seen that some Instagram captions have different fonts, or have text that is bolded or italicized. This is another trick that may help your content stand out in busy feeds.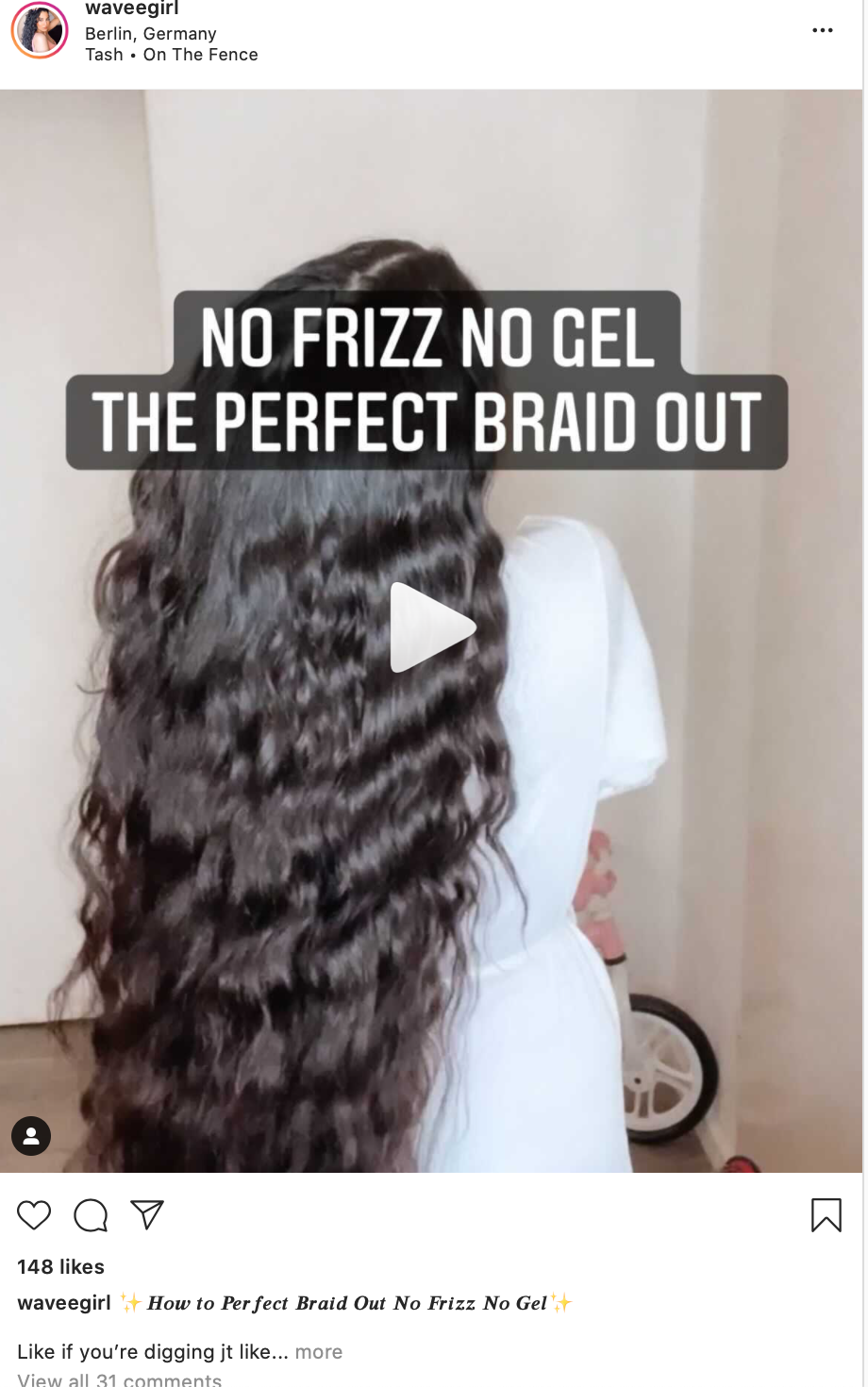 To change the font in your caption, go to a browser tool like Instagram Fonts, where you can enter in your text and then choose the font you like from a drop-down menu. You copy that and paste it into your post.