The Evergreen Guide To Facebook Ad Optimization

Chapter 8
How to Use Facebook Ads Reporting to Optimize Campaigns
How to Measure and Evaluate your Campaign Results?
Knowing how to measure and evaluate your campaign results is crucial to Facebook ads optimization. 
Without the Facebook ad reports, you won't know how your campaigns are performing and what needs to be optimized
.
If you're just starting out with Facebook advertising, we recommend that you read this guide first: 
Facebook Ads Guide to Reporting & Optimization
.
This Facebook reporting guide is mainly focused on answering the following questions:
Where can you see your Facebook campaign results?
How to optimize your ad campaigns by tracking the results?
What campaign metrics you should regularly review?
Now that you're familiar with what's on the menu, gather your energies and let's run this last leg!

There are several tools that let you track and monitor your Facebook campaign performance. We recommend two specific ones.
Option 1: Facebook Ads Manager
The most widely used option for reviewing Facebook campaign performance is the Facebook Ads Manager.
Here, you can sort your ads by dates, objectives, etc. and "zoom in" to any campaign to measure the performance of every single ad set or ad. Put simply, you can filter your campaigns in countless ways to find the exact metrics relevant to your Facebook campaigns.
As you look at the Campaigns tab in the Ads Manager, you'll notice the reporting table with different metrics such as:
Cost-per-click
Cost-per-conversion
ImpressionsUnique Link Clicks
Unique Link Clicks
That's where you can get a complete overview of all your Facebook campaigns' performance.

You can select a campaign by clicking on the checkbox in front of the campaign name. Next, you're able to navigate to the Ad Sets and Ads tabs to see the performance of every individual campaign unit.

Option 2: AdEspresso
By using AdEspresso reporting tools, you'll unlock a completely new set of reporting capabilities designed for effortless campaign optimization.
For example, you can compare multiple ad campaigns to see which ones perform best.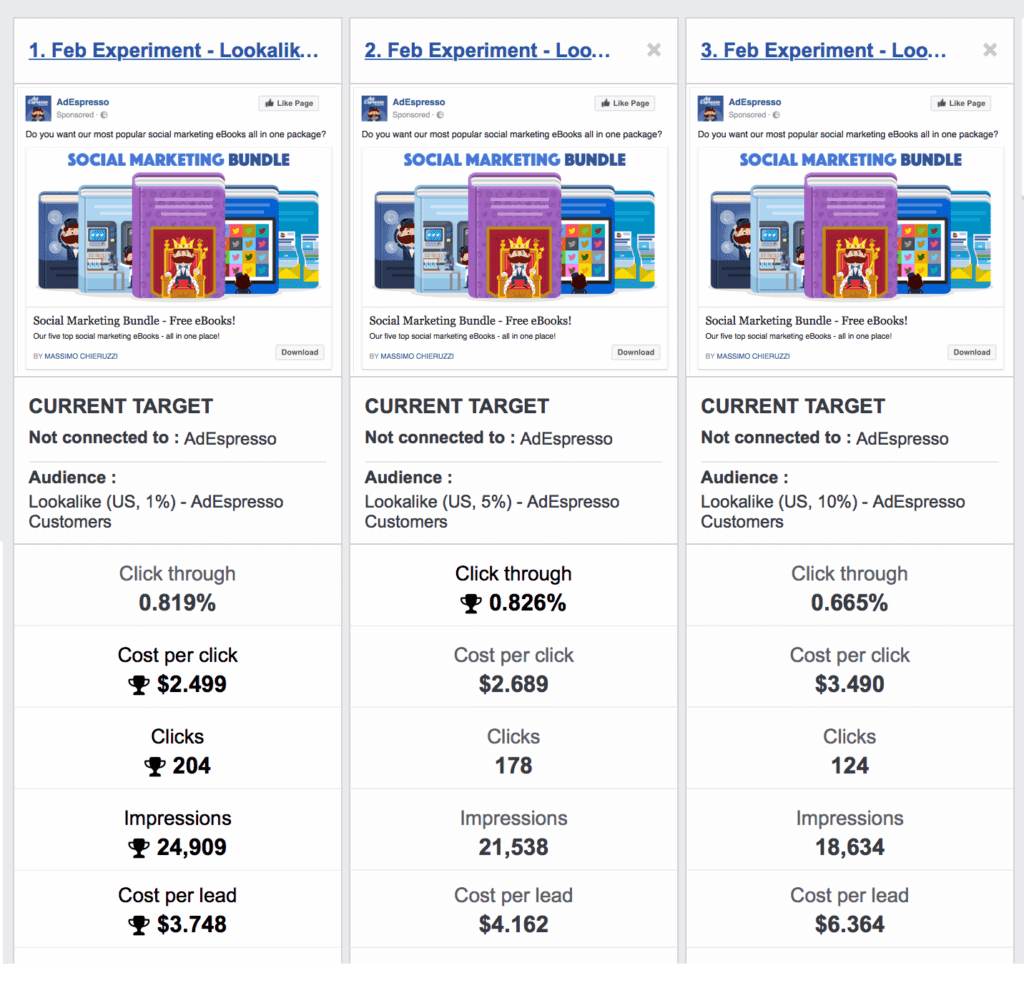 Moreover, you'll get a complete overview of every single ad campaign's performance over time. You will instantly notice once the results start to decline (the cost-per-click will go up while the click-through rates plummet).

When working with Facebook A/B tests, AdEspresso will do the reporting and campaign analysis for you, showing how each tested ad elements performs compared to others.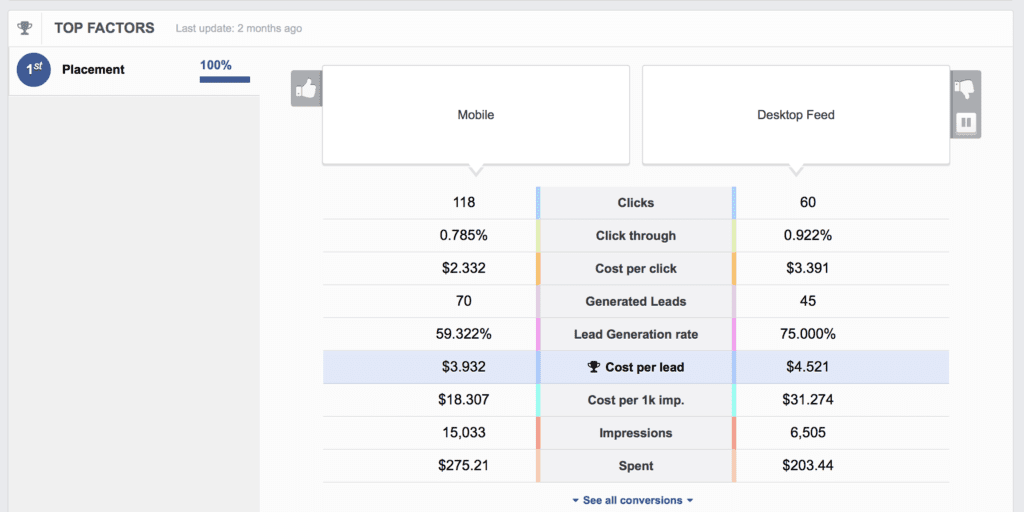 You can also quickly review and analyze the best days and hours for displaying your Facebook ads. This way, you'll be aware of the top advertising times and can set up a custom Facebook ads schedule.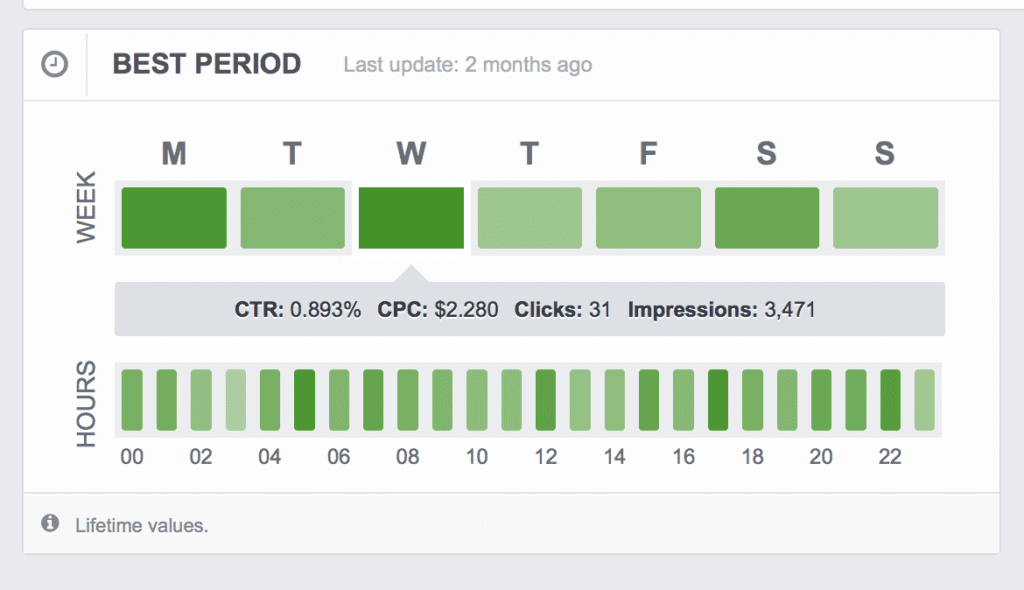 How to Optimize Your Facebook Ads Based on Reports?
Successful Facebook ads optimization means constantly improving your campaign ROI by making small tweaks to your campaigns.
The only way you'll be able to know when and what to tweak is by looking at your Facebook ads reports.
Up next, we'll share our favorite three Facebook ads optimization hacks that can work wonders.
Congratulations!
You have completed the 
Facebook Ads Optimization Guide
!
Now, you can set up your campaigns for success and keep improving them over time.
If you need to go back to one or more chapters of this guide, you can find them all here: