The Evergreen Guide To Facebook Ad Optimization

Chapter 1
5 Important Benefits of Facebook Campaign Optimization
You're already reading this guide, so you probably have a hunch that
Facebook ads optimization
can benefit your company.
We'd be willing to bet that you haven't yet fully grasped just how important it is to keep your Facebook campaigns optimized.
From
beating the ad fatigue
to finding your perfect target audience from among 2.20 billion monthly active Facebook users, there are lots of reasons to be continuously improving your ad campaigns.
1. Beating Facebook Ad Fatigue
Facebook ad fatigue is every social media marketer's scary nightmare.
Ad fatigue means that your target audience members have seen your Facebook ads for so many consecutive times that they've grown tired of them.
The Risks of Ad Fatigue
Reaching ad fatigue has several implications:
People stop noticing your Facebook ads in their newsfeed – they've grown immune to them.
People stop clicking on your Facebook ads – all the interested audience members have already acted upon your ads.
Your ad campaign's costs skyrocket – you'll be spending large sums without acquiring any more new customers.
In some extreme cases, you may be nurturing audiences of people that are sick of seeing your ads when you let your frequency get too high.
That sounds pretty bad, doesn't it?
So what's the magic potion to overcome the Facebook ad fatigue? – Campaign optimization, of course!

2. Keeping the Facebook Ad Frequency Under Control
The easiest way to predict the ad fatigue is to check your Facebook ad frequency.
Facebook ad frequency is a campaign metric showing how many times target audience members have seen your ad.
To check this metric, go to the Facebook Ads Manager, click on a campaign, and in the "columns" section select the Delivery view.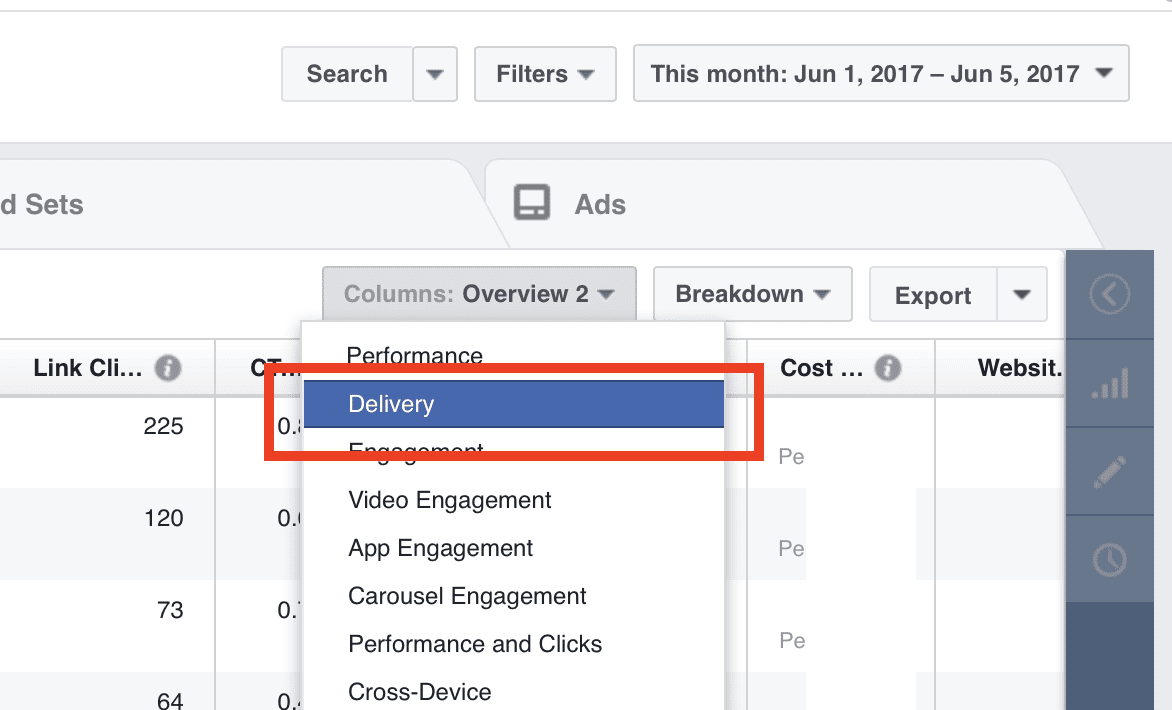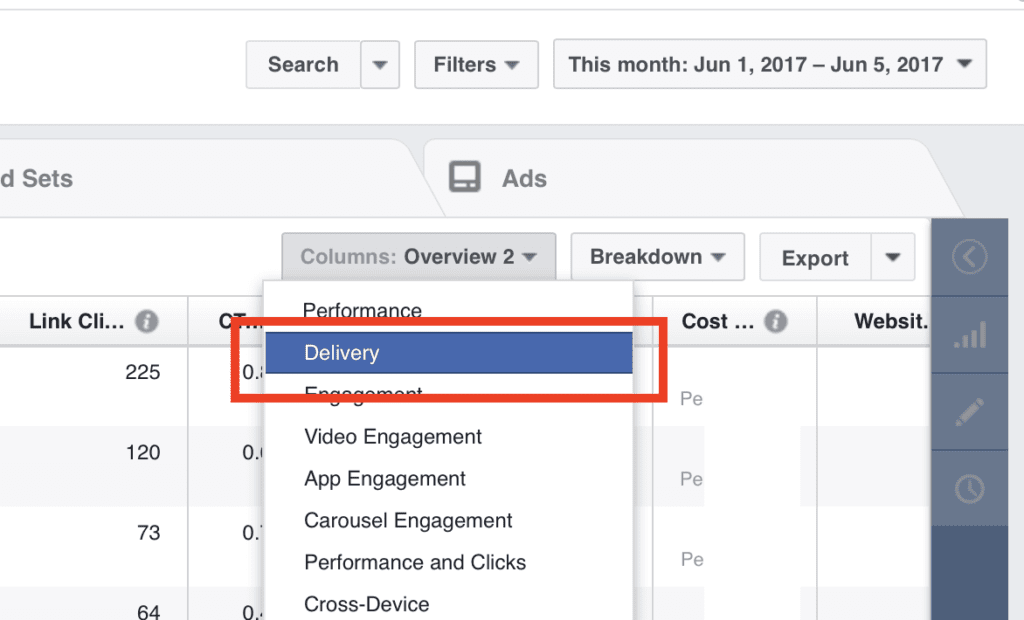 You should be able to see each campaign's ad frequency in the reporting table.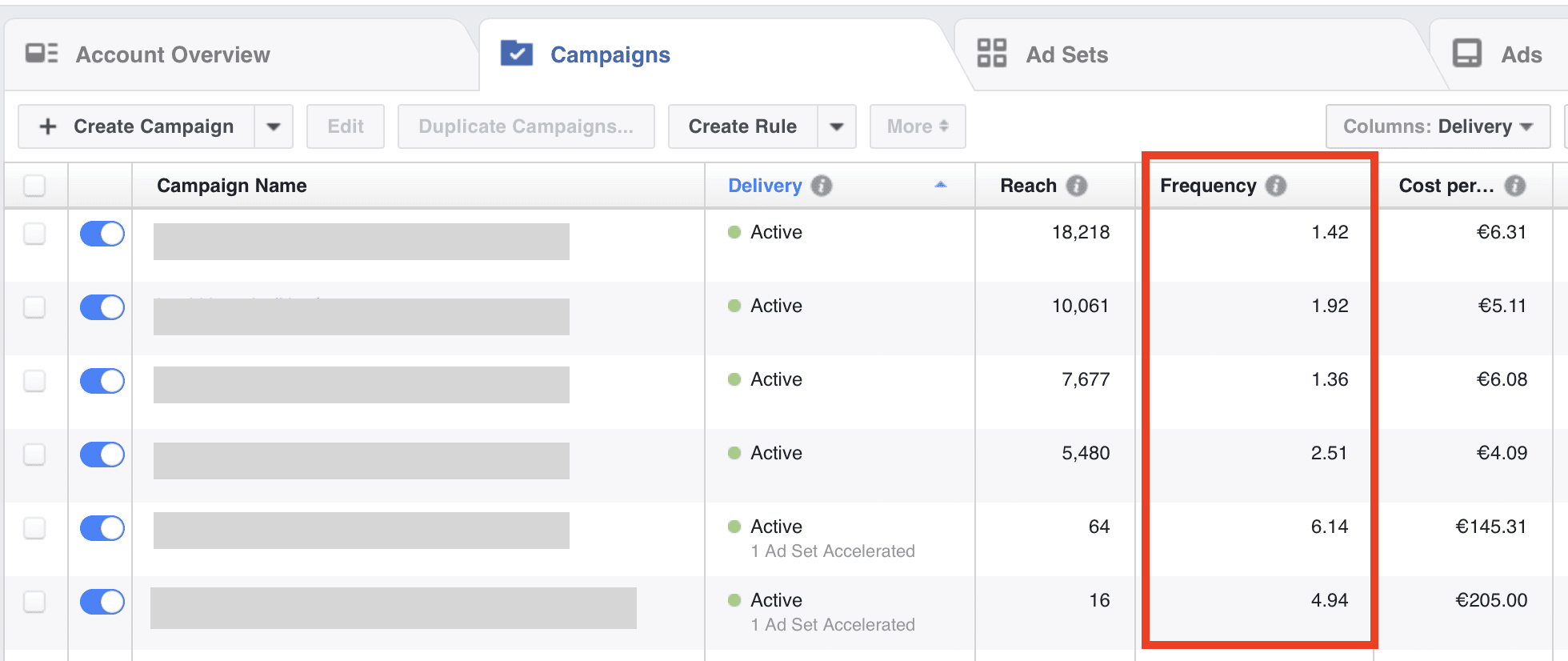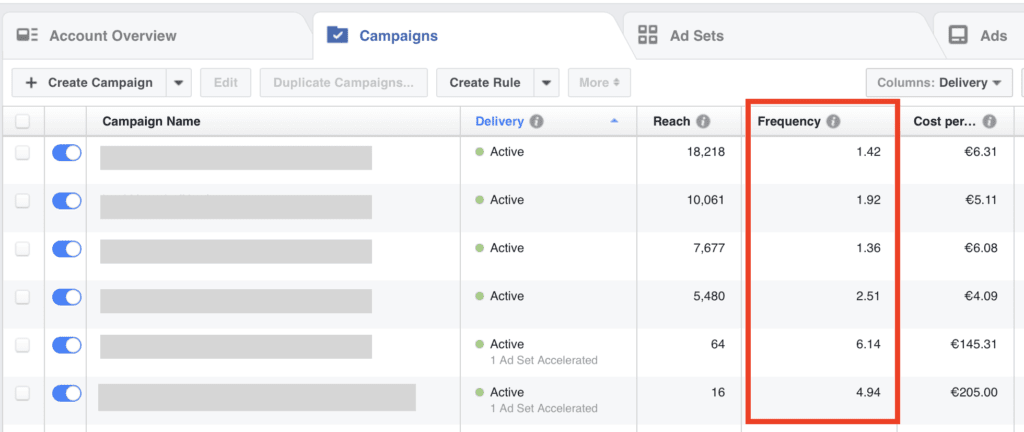 The best practice is to aim for your Facebook ad frequency to stay under 2-3 points.
However, when targeting a narrow Facebook audience or working with remarketing campaigns, you can also let your ad frequency go higher.
Measure and use the ad frequency as an indicator of ad fatigue. But also keep your eye on the overall campaign results to notice when it's really the right time to pause or optimize your campaigns.
If you have a high frequency, but your campaign is still actively converting and at a reasonable cost, you can let the campaign continue running until you see the CPA begin to rise.
If you've reached a high ad frequency, you can apply some Facebook ad optimization hacks that we'll be talking about in Chapter 5 and Chapter 6 to manage it.

3. Keeping Your Facebook Advertising Costs Low
There's probably no Facebook marketer in the world that wouldn't like to get lots of excellent results at a low cost.
Facebook ad optimization can also be applied to your bidding methods and campaign budgets. This means smarter ad bidding that helps to increase your Facebook advertising ROI.
Facebook advertising cost can vary from anything between the cost-per-click of $0.07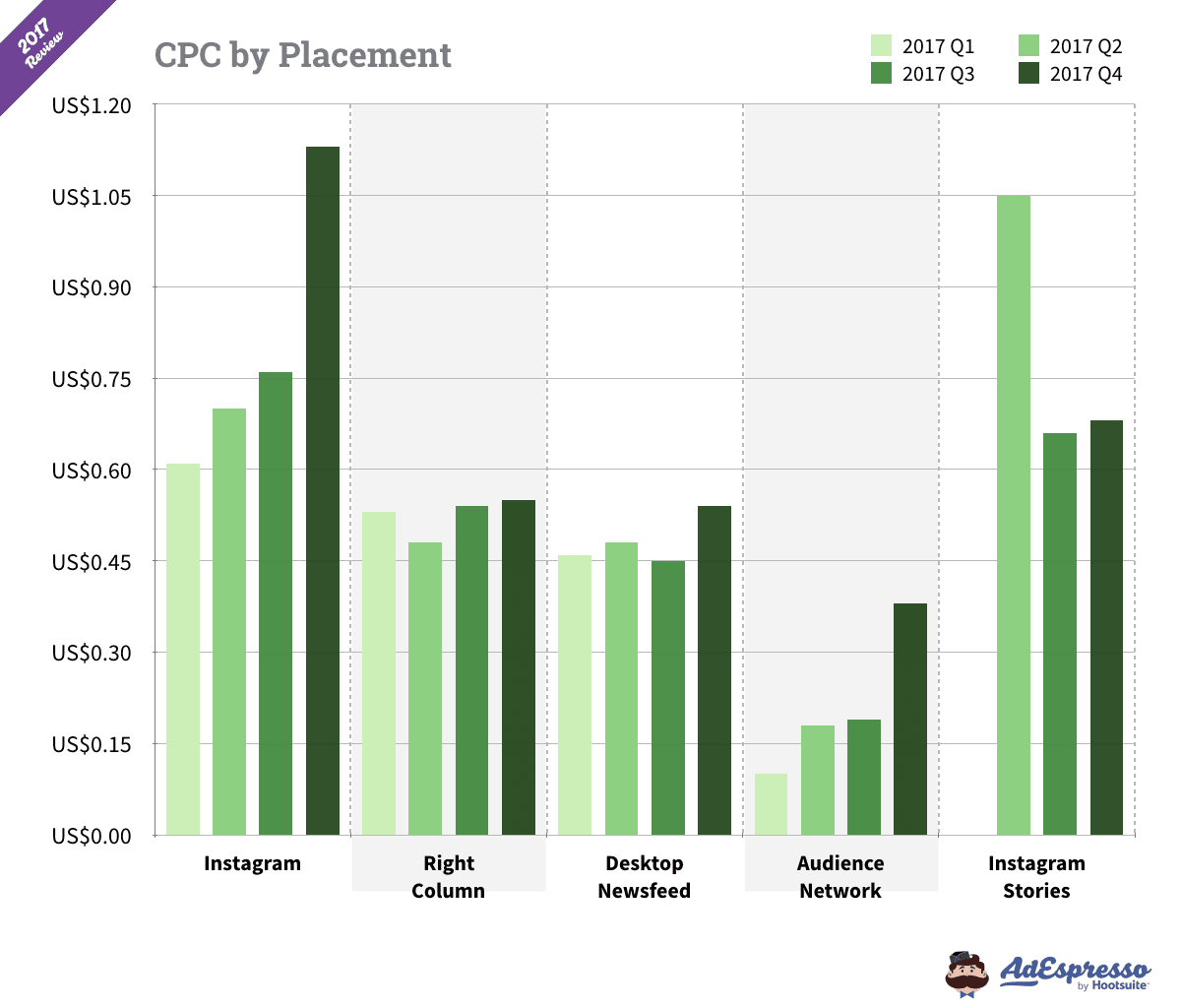 to CPC of $5.99 (below) and go even higher.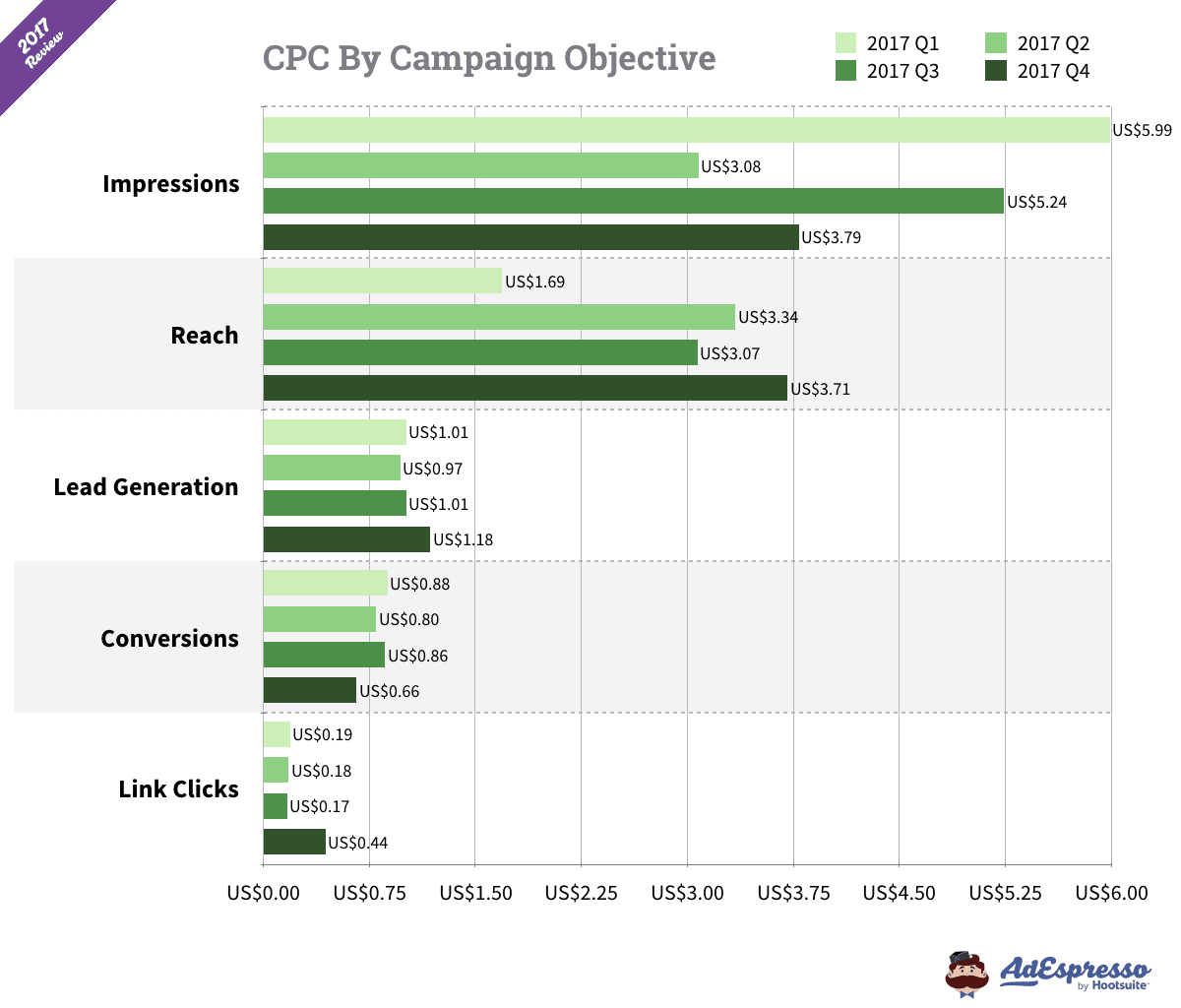 Take a look at the campaign report below; you'll notice how the click-through rate decreased during the campaign lifetime while cost-per-click remained unchanged. That's because this campaign was optimized to deliver good results throughout its whole lifecycle.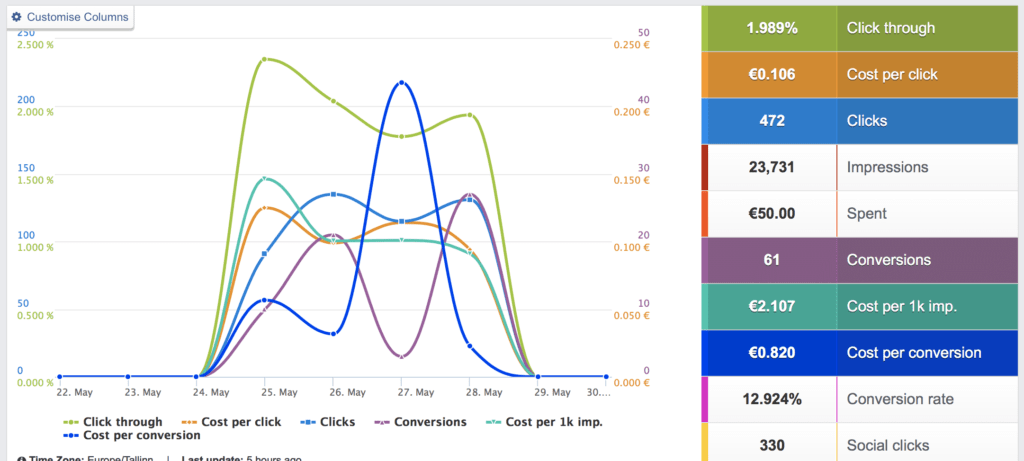 If you want to avoid high ad costs, you need to know how to optimize your ad campaigns already in the setup process, not just later in the ad management process.
Knowing how to optimize your Facebook ads from the start will set you up for higher marketing ROI and more results.
4. Reaching the Right Target Audience
AdEspresso
analyzed over $3 million in ad spend
and discovered the campaign elements that affected the Facebook campaign performance the most:
Countries
Precise Interests
Mobile OS
Age Ranges
Genders
Images
Titles
Relationship Status
Landing Page
Interested in
Many of these elements are directly related to your Facebook target audience, meaning that the way you set up your campaign targeting can have a huge effect on your Facebook ads results.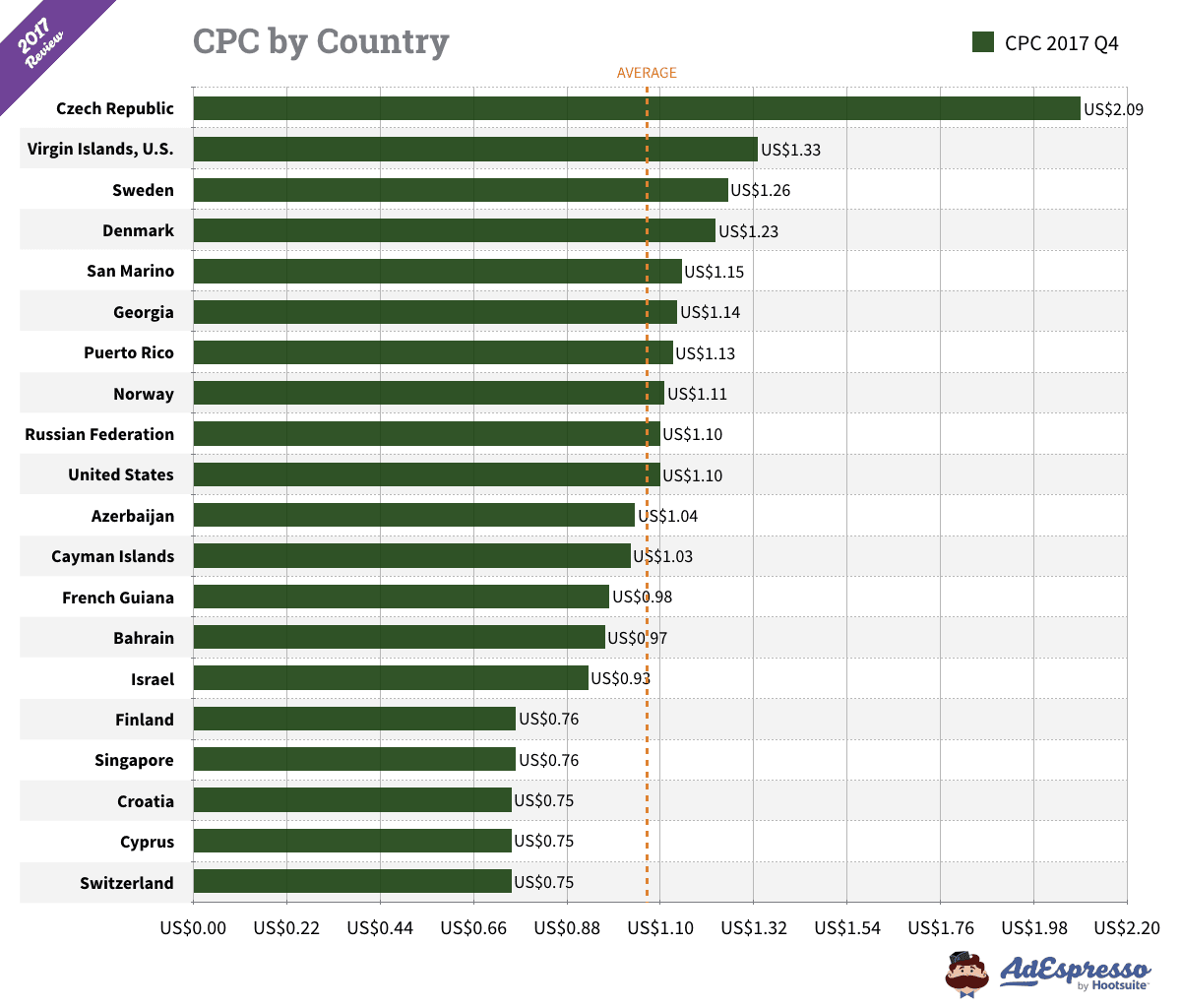 Optimizing your Facebook target audience starts by learning about your prospects' interests and creating some Facebook Saved Audiences.
However, if you want to take your Facebook ad campaigns to the next level, you'll also need to learn how to set up both Custom Audiences and Lookalike Audiences.
Head on to Chapter 4 to learn more about defining your Facebook target audiences.
5. Getting a Higher Relevance Score
Last not least, A/B testing your Facebook ad campaigns can help you better understand what's relevant and interesting for your target audience.
The Facebook ads Relevance Score is a score on a scale of 1 to 10 that shows how relevant a Facebook ad is to its target audience.
The Relevance Score is one of the key metrics Facebook uses to calculate which advertiser wins the bidding auction and whose ads will be shown to the target audience.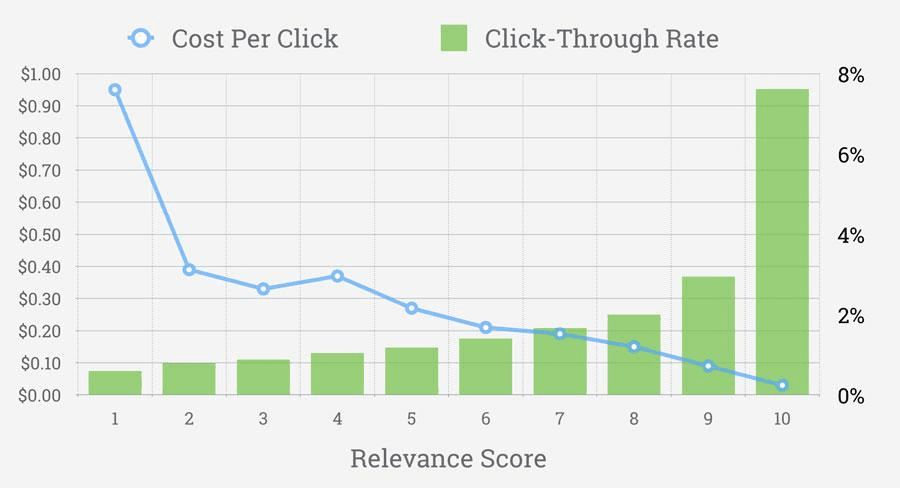 The higher your Relevance Score, the less you'll have to pay for a Facebook ad click.
In fact, three factors contribute to your ad delivery:
Your ad set's maximum bid
Your ads' Relevance Score
The estimated action rates (how likely are people to engage with your ads)
You can improve all three by applying the right Facebook ad optimization hacks.
Wrapping it up
To get more results at lower budgets and beat the competition, you will need to optimize your Facebook campaigns.
Facebook ad optimization is a continuous process, articulated in two different campaign phases:
Facebook ad campaign setup

When reviewing your campaign reports
If you are impatient to get started with Facebook ad optimization, click here and learn how to set up the Facebook marketing Pixel. You're going to need it for tracking your campaign results and creating new Facebook audiences with a high ROI.