Instagram video ads can help boost your profile as a business owner and bring in more customers.
Yes, Instagram was originally built for photos. And the social media site, with its many filters and frills, is still primarily known for images. But it's also evolving very quickly, and video content on Instagram is booming.
Some 500 million people use Instagram Stories every single day. And 50% of people have visited a website after seeing a product or service on Instagram. So yeah, creating video advertising content on the site is a very good idea for any business owner.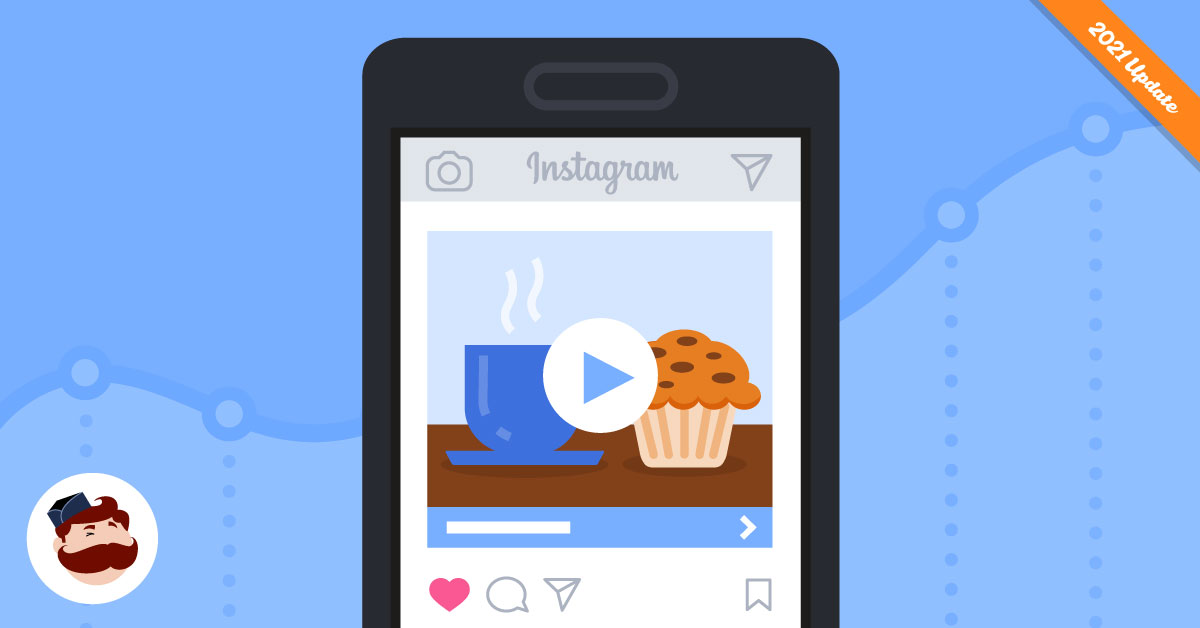 First, make sure you have an Instagram Business account. Now you're ready to rock.
How to set up Instagram video ads
There are a few different placements for video ads on Instagram. These include options on, Stories, Reels, In-Stream video ads and Explore, which we'll get to later.
In terms of actually setting up the ads, the easiest option is actually going through Facebook's (or should we say Meta's) Ad Manager.
To get to your Facebook Ads Manager, you can go to your Page and click on the Ad Center drop-down arrow in the Manage Page panel. Then choose All Ads from the drop-down and click on Ads Manager at the bottom of the page.
It should be fairly self-explanatory from there, but you'll be asked to name your campaign and then you can choose how you'd like your ad to be shown on Instagram.
Choosing your objectives
The Ad Manager allows you to consider the objectives you most want to pursue in your advertising.
You have a lot of options, and you'll want to choose them carefully. Different objectives only work in certain placements.
Let's go through the objectives.
Brand awareness and reach
You want people to be aware of your brand, that much is obvious. These two metrics are based on getting as many people to see your company's work as possible. And so it's no surprise that they tick off almost every platform.
Traffic and video views
Then there's traffic, which does tick off every platform. Brand awareness and reach aren't necessarily based on buying things, so they don't check the Shop box. But if you're looking for traffic and video views, you want every platform available.
Engagement
If traffic is a wide net, engagement is more of a sniper rifle. Tied for the objective with the smallest amount of target platforms, engagement is based on getting as many likes and comments as you possibly can. For that purpose, you're best off posting on the main Feed and Explore platforms, as they lend themselves well to clicks.
App installs, lead generation and messages
These three objectives are based on interacting with the customer. So it makes sense that, like engagement, they are well served on Feed and Explore. But they also work well with Stories, because that platform gets more eyes on your brand and can lead to direct contact with consumers.
Conversions and catalog sales
These objectives are about turning Instagram views into dollars. So it makes sense that they tick off most of the main boxes as well as the Shop platform. Where they slightly differ is that conversions are suited well for Reels, whereas catalog sales aren't as ideal for video.
Store traffic
If it's physical traffic for your bricks and mortar store you're after, the two most popular Instagram platforms are ideal. Both Feed and Stories ads can help make people take the trip down to your storefront.
Instagram ad specs
Different placements offered on the Instagram platform require different creatives. Use the placements that align with your objectives and make sure you know the recommended ad specs for each placement — here's a cheat sheet.
Instagram Stories ads
As mentioned above, Instagram Stories is a hugely popular platform on the social media site.
Instagram's Stories ads are full-screen, vertical photo or video ads that are served to target audiences while they browse Instagram Stories. And a lot of people are browsing Instagram Stories, so it's a very solid bet.
Unlike personal Instagram Stories, ads posted on the platform don't automatically disappear after 24 hours. Instead, you're allowed to set a custom time on how long you'd like the ad to run.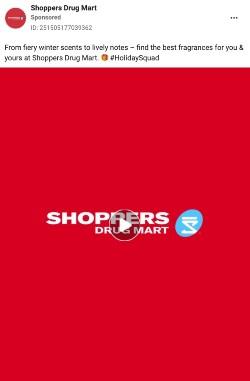 Instagram Story ad specs:
Resolution: 1080×1080 pixels.
Aspect ratio: 9:16.
All formats should be either MP4 or MOV.
Maximum duration: 2 minutes (but usually you'll want to go shorter)
Max video size: 4MB.
Video sound and captions are optional, but highly recommended
Instagram Reels ads
Reels are a relatively new ad placement on Instagram—they were introduced in June of 2021. They are fairly similar to Instagram Story ads.
Iike Instagram Story ads, they are full-screen, vertical videos that show up between regular, non-sponsored stories and reels. And they're marked as sponsored (like all IG ads).
However, unlike Stories ads, Reels ads loop, can be up to 30 seconds long, and users can like, comment, save, and share the ad content. In that way, they are similar to regular Reels and Instagram posts.
Instagram Reel ad specs
Recommended resolution: 1080×1080.
Aspect ratio: 4:5.
Recommended video formats include MP4 and MOV.
Max video size is 30GB.
Max video length is 2 minutes.
In-Stream Video Ads
Previously called IGTV, In-Stream Video ads allow for longer form content. The ads on the platform are full-screen, vertical video format and are usually 15 seconds long. They can be shown pre-roll, mid-roll, or post-roll.
In-Stream Video ad specs
Recommended resolution: 1080×1080.
Aspect ratio: 4:5.
Recommended video formats include MP4 and MOV.
Max video size is 30GB.
Max video length is 2 minutes.
Instagram Explore ads
Explore is a quite recent ad placement option, but it makes a lot of sense as an area to advertise in. That's because people are constantly browsing the Explore section. Explore has over 200 million daily active accounts that view the page, and 50% of accounts on Instagram use Explore at least once a month.
Explore also targets users with posts specifically for them. Therefore, your ads have a good chance of appearing in front of people who are interested in your product.
There are very few limitations for Explore ads, but you might want to follow these basic guidelines:
Recommended resolution: Upload the highest resolution video possible
Video length: 1 to 120 seconds
Video captions are optional but highly recommended
Instagram Shop Ads
Instagram also just started allowing ads on its Shop platform. For retailers, this platform is a big one to target, as people are already on there hunting around for goods.
Recommended image size: 1080 x 1080 pixels
Image format: .jpg or .png.
Maximum file size: 30 MB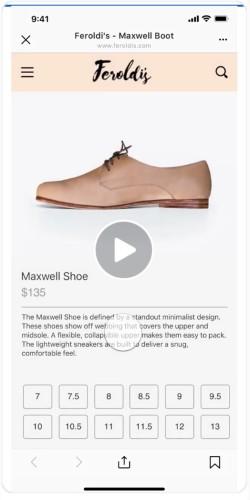 Instagram video ad best practices
Now that you know how and where to post your video, here are some tips for the actual content.
Optimize your video ads for mobile
Yes, you need to consider which placement you're using, but it's also more basic than that. Instagram is a mobile platform. Your videos need to be either vertical (1080×1920) or square (1080×1080). What about that photography class you took that taught you to always shoot horizontal? Not here.
Get to the point
You want your ad to look and sound authentic, but you also have to make your point. Studies have shown that Facebook and Instagram users are 23% more likely to remember a brand if the name is used in the first 3 seconds of an ad.
View this post on Instagram
Here, the popular NBA 2K video game series instantly gets the league's brand names, players and logo front and centre. That garners instant recognition, no matter what country it's marketing to.
Use captions
Captions are an easy way to generate more interest in an Instagram ad. You can also flood them with hashtags and relevant information that will make them more interesting to users.
Even with the audio-powered placements like Reels, it can be helpful to throw in some subtitles and text to keep the user engaged. Captions also make video content more accessible to those with audio impairments and to users who browse Instagram with no sound.
View this post on Instagram

Marvel smartly puts flashy captions on a short trailer for its Shang Chi movie, keeping it simple but interesting enough to pull people in.
Check out your competition
Keep your friends close and… we know, your competition isn't your enemy. But it's very much worth it to get a handle on the types of advertising other brands in your space are doing. You can gather some easy hints and feedback on what they're doing right, and what can be improved on.
Be original
Sure, easier said than done. But in the land of a million scrolls (that really sounds like an opening to a medieval tale), you need to be able to stand out. You can do that by finding creative, different ways to present content.
View this post on Instagram

Tiffany and Co's short film "Date Night" involves a smart, effective way of showcasing the brand's products. It of course doesn't hurt that it features a couple of bonafide stars as well.
Solve a problem
There are many more creative ways to sell your brand than just mentioning that it exists. How can it help people? What problems can it solve? Give potential customers a reason to watch your ad and let them learn something in the process.
View this post on Instagram

In this one, Home Depot shows you how to easily DIY your own vase, Seth Rogen-style.
Be consistent
Always try to be faithful to your brand voice. Once you establish a style and vision that is individual to your brand, continue to rely on it. Hey, your customers will. And they'll expect it, too.
Instagram video ads examples
Need to see it in action? Let's check out some strong examples of how to advertise with video on Instagram.
1. Photoshop
View this post on Instagram

It's no surprise that Photoshop is perfectly at home in a photo-centric medium like Instagram. Upbeat, fun, and very much showing off what the brand is capable of in mere seconds, Photoshop nails brand identity here. It also doesn't hurt that it partnered with an artist who has their own following in Natasha Cunningham.
2. The New Yorker
View this post on Instagram

Likewise, The New Yorker magazine knows both its core demographic and how to show itself off. The image is very simple and clean here and works well when paired with an enticing caption.
3. Adidas
View this post on Instagram

Adidas actually breaks some rules here. This isn't simple, or quick, or easy to identify. But somehow, it still works. It's captivating, original and instills a sense of wonder. We don't know exactly what we're being advertised. But we want to know what it is.
4. McDonald's
View this post on Instagram

And then there's this one, which gets across its message in a few seconds. It's very effective and quick, but the suspension of time and belief works.
5. Bon Appetit
View this post on Instagram

Here's another ad that also uses food (well, drinks), just in a different way. Whereas McDonald's told you what was up, Bon Appetit shows you. Good luck not being pulled in by that one. And also, good luck not getting a craving for a Cosmo!
What do you think? Do you use video ads on Instagram? Which is your favorite Instagram Video Ads format? What about Instagram Stories? Share your opinion in the comments below!