The Beginner's Guide to Instagram Advertising

Chapter 3
Instagram Story Ads - All You Need To Know
Instagram Story Ads are also part of Facebook's Ad system, but they work a little differently than conventional Instagram newsfeed ads.
Unlike the newsfeed ads, Instagram Story Ads can only be run by themselves; you can't simultaneously run them under the same ad set with any other placement type, because there just isn't any equivalent on other platforms. These ads have such different creative and technical requirements that there's no way around this.
You can still choose detailed targeting, budgeting, bidding, and scheduling, but that's about where the similarities end between Story Ads and the traditional Instagram newsfeed ads.
Instagram Story Ad Objectives
Instagram Story Ads are technically a separate placement and ad feature from the newsfeed Instagram Ads, and is currently limited to different objectives.
You can use the following ads for Instagram Story ads:
Reach, with the goal of showing your ad to as many people as possible
Video Views, which has the goal of getting as many people to view your video as possible
Traffic, which seeks to send the most amount of traffic to your site
Conversions, where the goal is to drive conversions like email signups, registrations, or sales
Mobile App Installs, which encourages users to download and install your app
Lead generation, which opens up a lead gen form that automatically fills out as much of a users' information as possible
When possible, choosing Traffic, Conversions, Lead generation, or Mobile App installs are preferable to Video Views and Reach; the former four allow you to add links to your Story Ads, making them much more actionable, while the latter two do not.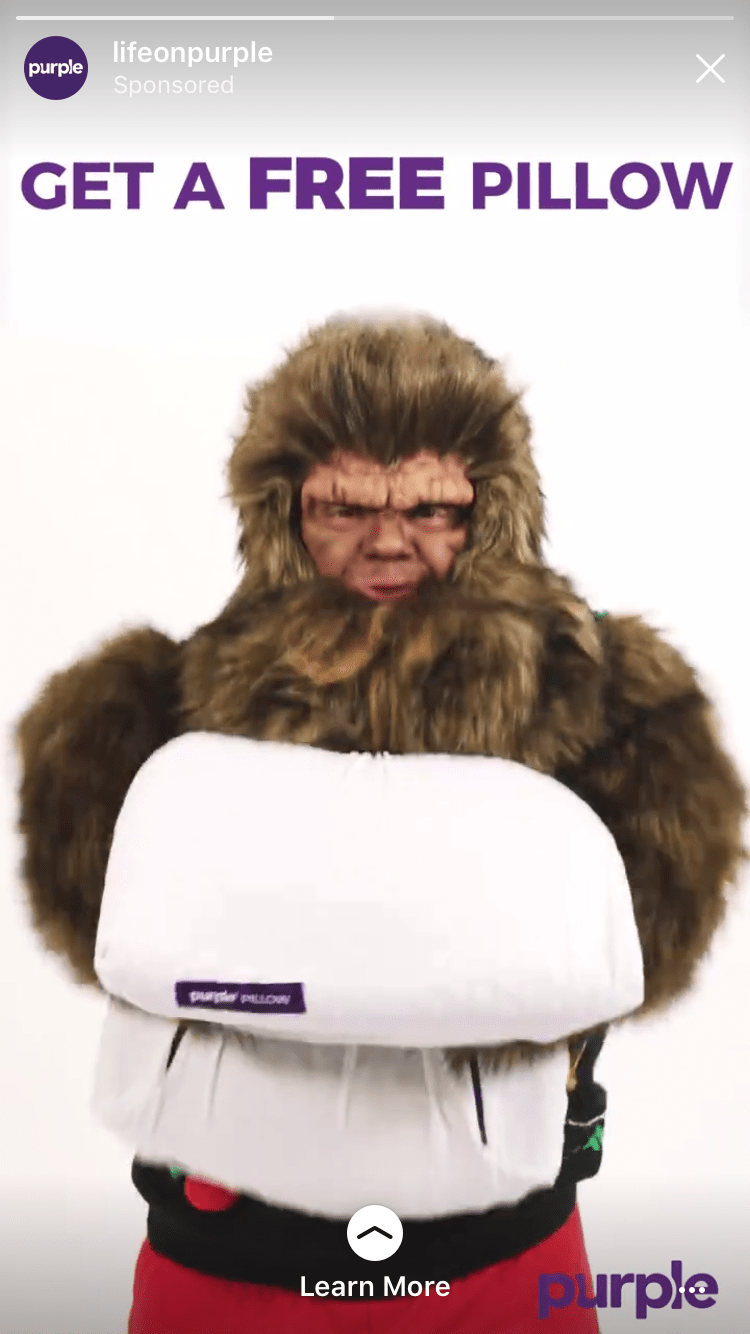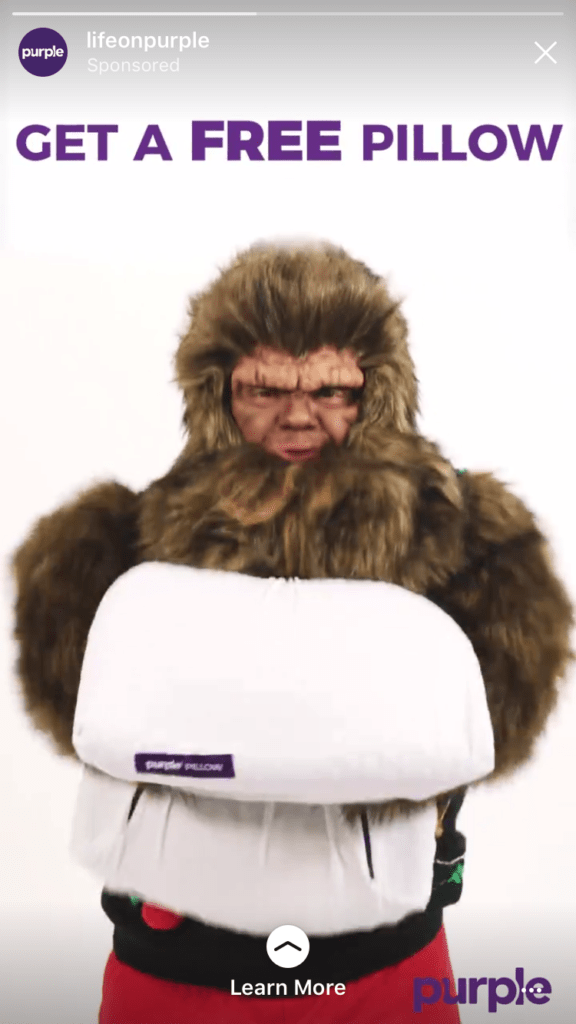 Overtime, Instagram Story Ads may become available on additional objectives; when the feature was first released, it was only available through the Reach objective, and the other four were released soon after.
After you've chosen an applicable objective, you'll be able to choose Instagram Story placements.
Instagram Story Ads Placement: Technical Requirements
Instagram Story Ads have different creative requirements than all other types of Facebook Ads. Your Instagram Story Ads can be videos or images.
Image requirements and recommendations include:
9×16 image ratio
Recommended image size of 1080 x 1920 pixels
Video requirements and recommendations include:
Maximum time of fifteen seconds
4:5 vertical aspect ratio
Recommendations for .mp4, .mov, or .gif files
Minimum width of 600 pixels
Maximum file size of 4GB
There is one striking similarity in creative requirements between newsfeed ads and Story Ads: you should be shooting for minimum text, especially on images. Too much text (which translates into 20% of the image or more) can penalize you with ad distribution.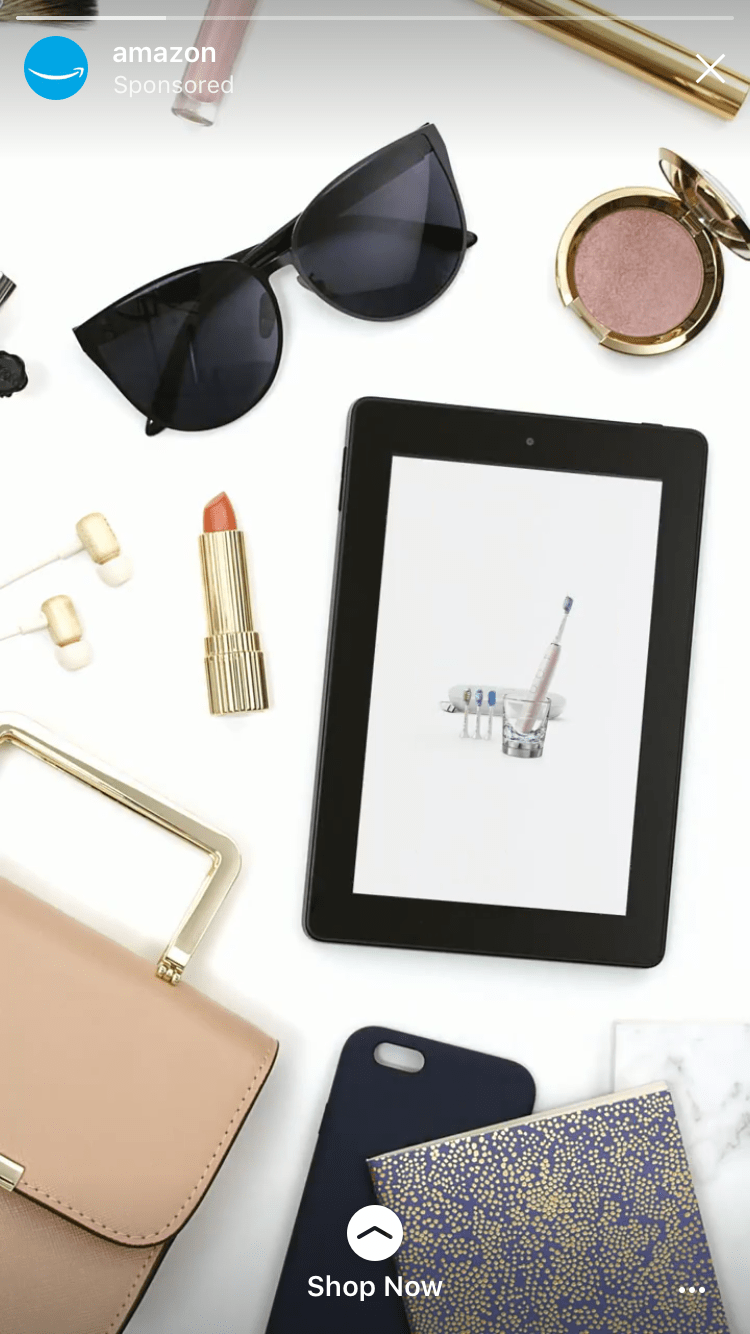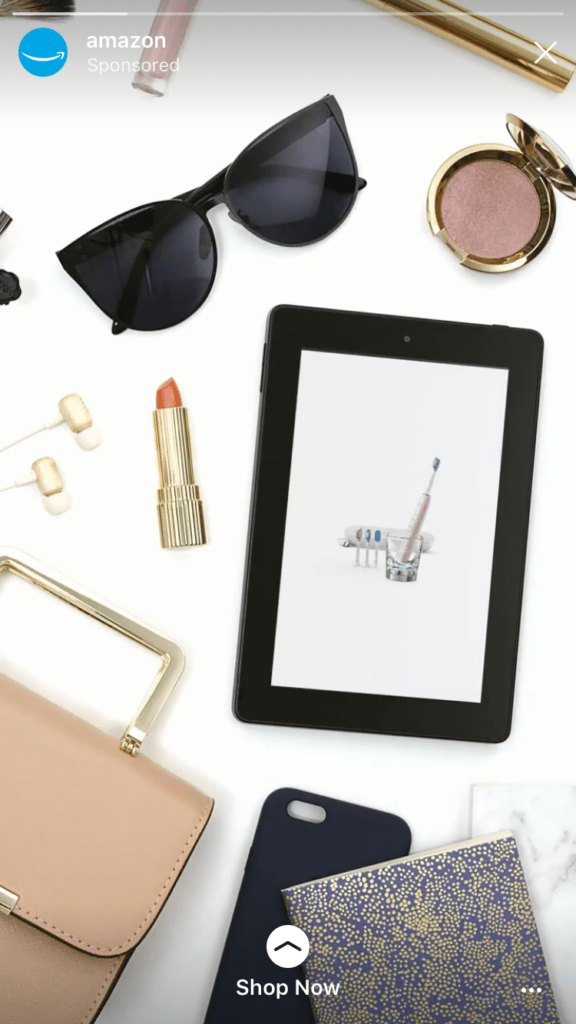 You do want to keep in mind that Instagram Stories have a different aesthetic than newsfeed ads; Stories should be fun, using the Snapchat-like features of filters, stickers, and drawing tools when applicable. Unlike regular Stories, however, you have to add these on yourself beforehand in other image or video editing tools like Photoshop, as you need to upload the completed file to the Ads Manager.
Instagram Story Ads are a relatively newer feature for many brands, but it's clear that they can be exceptionally profitable and engaging.
Best Practices for Instagram Story Ads
To get the most out of your Instagram Story Ads, you should follow these best practices:
Do something that demands that customers watch immediately.
If a user clicks away from your Story Ad, that's it– it's gone. Because of this, it's essential to use content that grabs users' attention immediately and is incredibly memorable. Some brands users humor for this, others use textual cues to clue customers in, and some use images that just make you stop and think. The example from Purple below shows all three.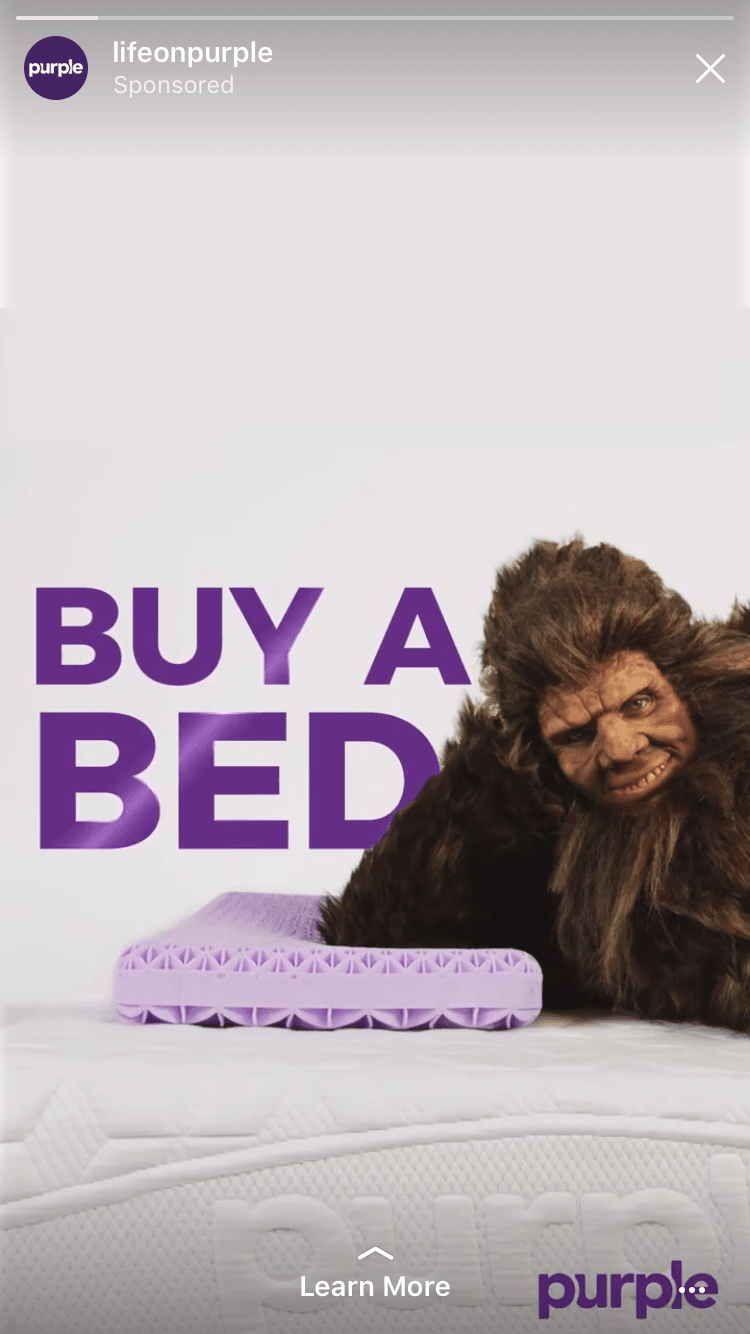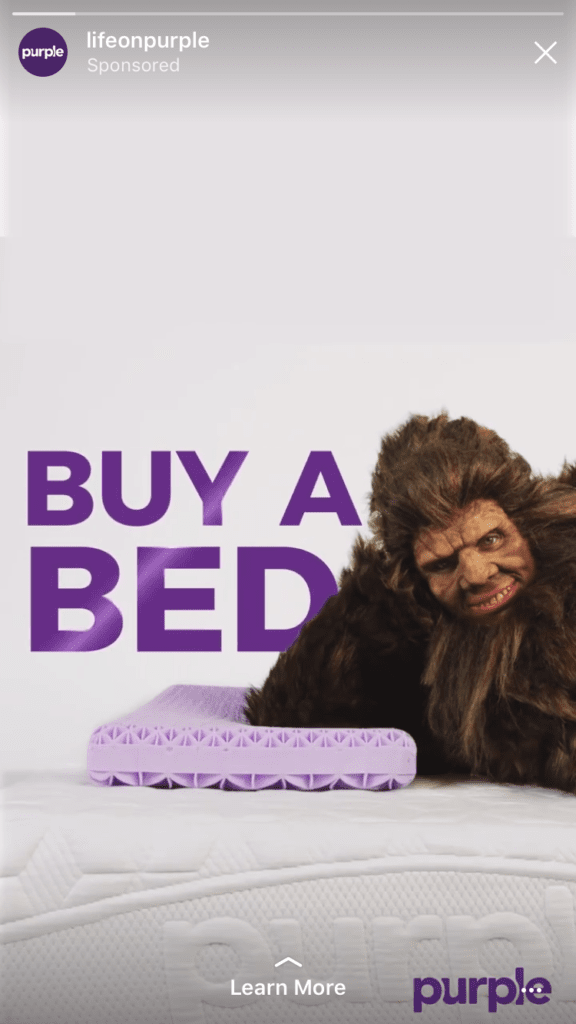 Use video. Video is particularly powerful in Instagram Story Ads; it gives you more time on a user's screen, and it gives you more room to get your point across. Fifteen seconds is better than five, after all.
Add your logo & branding onto the video. Because you have to make a significant impression in a short amount of time (users can't click back to your ad, so it has to stick), clearly place your logo and brand name in the story. This will help with brand recognition, and allows users to seek you out if they don't click fast enough.