Today there's a tough competition between the companies to attract target audience and convert them into loyal customers. To gain new customers and increase their company's ROI brands are collaborating with influencers.
Companies are now interested to team up with influencers rather than celebrities. As they have realized the fact that influencers are authentic and can bridge the gap between their target audience and company.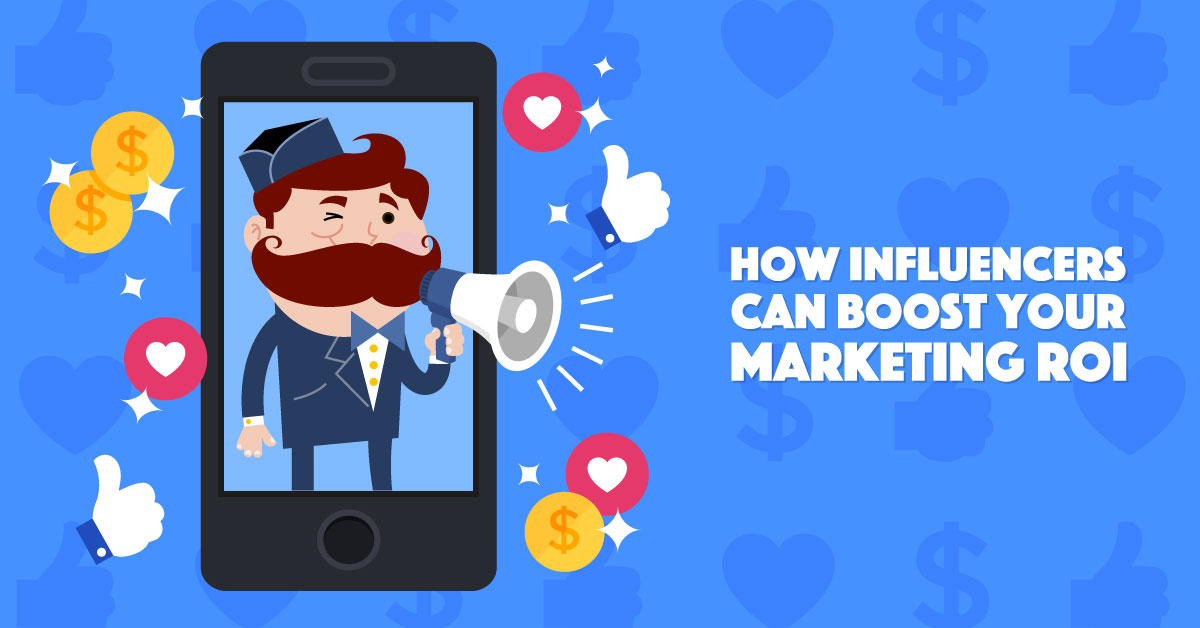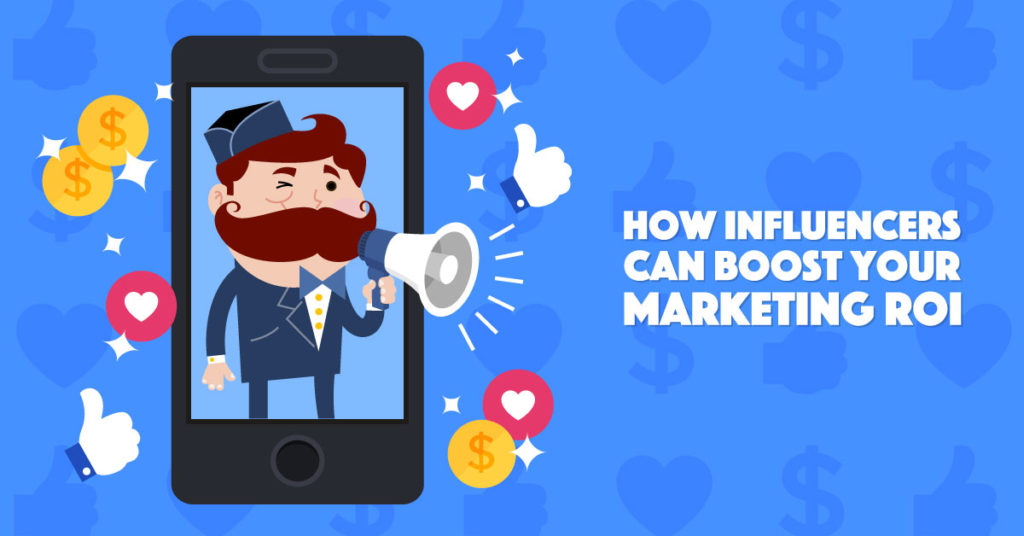 So, this post will talk about effective strategies influencers can use to multiply your brand's ROI.
At the end of this post, you will gain knowledge on how you can use influencers to increase your revenue.
Influencer marketing is gaining rapid popularity as a strategy to increase brand awareness and audience engagement. According to a study conducted by Linqia, 86% of marketers used influencer marketing in 2017.
This is only natural considering the fact that influencers have a loyal and engaged fan base. They also share a friendly rapport with their follower community.


Brands can leverage this to their advantage in more than one way. Apart from boosting brand visibility, influencer marketing offers tremendous potential in terms of driving conversions.
Thus, if executed in the right manner, an influencer marketing campaign has the power to generate substantial ROI.
Why Use Influencer Marketing?
Influencer marketing is much different than brand endorsements by traditional celebrities. This is mainly due to the sharp contrast between influencers and high-profile celebrities. Unlike cagey and inaccessible celebrities, influencers interact with their followers in a personalized manner. They reward their followers by giving them an intimate glimpse of their lives.
For example, Puma collaborated with Rihanna, a Hollywood celebrity, to promote their AW17 Collection sneakers in Paris. The video managed to receive more than 161K views and 2.4K likes.
On the other hand, Shannon is a beauty influencer who created a video on unboxing and trying on her new makeup haul from Sephora. The video received more than 258K views and 12k likes.
As you can see, the celebrity endorsement looks more promotional and sales-y. On the other hand, the video of the beauty influencer is more genuine and less promotional. That's why it generated more engagement than a celebrity endorsement.
In turn, their followers perceive these influencers as authority figures in their niche. They are very likely to be influenced by recommendations made by their favorite influencers. In fact, 70% of millennials claim to be more influenced by bloggers than by celebrities. It is evident that influencers can affect purchase decisions by virtue of their position.
When you create content in collaboration with an influencer, it helps you reach their fan community. Apart from garnering better engagement, your content gains credibility and a higher reach. Thus, influencer marketing campaigns help you cut through the noise and make a lasting impact on your target audience. In fact, according to the previously quoted Linqia study, influencer content largely outperforms brand-created content.
Influencer marketing also has the power to generate leads, drive conversions, and generate a high ROI. This is largely due to the influencers' ability to mold their audiences' opinions about your product or service. Your target audience will trust an honest testimonial by an influencer over an advertisement that sings praises about your product or service.
For example, Jared Busch a tech enthusiastic YouTuber recently reviewed the new OnePlus 6T mobile and gave his honest opinion. He talks about the pros and cons of the phone to his YouTube subscribers. The video managed to get 638K views and 11K likes. This reflects that honest reviews are appreciated by audiences.
How to Partner with Influencers
Even though brands understand the immense scope of influencer marketing, they often fail to harness it properly. In order to get the most out of your collaboration with an influencer, you need to have a well-defined strategy. This involves a series of steps. These include defining your end goals and connecting with the right influencers.
Set an Objective
The influencer you collaborate with and the content you create will depend on the final outcome you want to achieve. So, it is important to have clarity about your expectations from the campaign.
Do you want to spark conversations about your brand? Or do you want to improve sales and generate a high ROI? Answering these questions will define the foundation of your influencer marketing strategy.
When it comes to sparking conversations and increasing sales through influencer marketing, this is one of the best examples. Bigelow Tea is an American tea brand and their goal for the campaign was to tap the millennial market and increase their sales. So, they collaborated with lifestyle influencers and bloggers to promote the benefits of the Bigelow tea bags.
One of the lifestyle bloggers was Ashley of Cherished Bliss. She came up with an original recipe for Bigelow Iced Tea. The article managed to get the top rank on Google search engine in the search results for "ice lemonade drink". The blog post successfully generated 44 million impressions and increased the brand's sales by 18.5%.
Pick the Right Influencers
The influencer you choose to partner with will have a huge impact on your campaign.
The first thing you need to ensure is that they belong to the same industry or niche as your brand. This guarantees that your product or service is more relevant to their followers.
For example, Special K collaborated with influencers who were relevant to their brand's campaign goals. The brand wanted to promote personal stories of real and strong women. So, they decided to team up with women from different spheres of life like sportswomen, homemakers, and entrepreneurs.
One of the best-performing posts was created by blogger and mother Anna Saccone. The post gained 15% engagement.
Likewise, you should evaluate if the influencer's content aligns with your overall brand image. A contradiction in this regard will make the collaborative content appear forced or fake.
Lastly, take a look at the influencer's overall reach and the manner in which their fans engage with the content.
Prioritize Your Content
Quality content is at the heart of every successful marketing campaign. Influencer marketing is not an exception.
Regardless of an influencer's popularity, in the absence of good content, your campaign will fail to make an impression. Your main priority should be to create content that is interesting and offers some kind of value to the audience.
It is often advisable to give complete creative liberty to the influencer. They have the best idea of what kind of content will resonate with their followers.
Naked Juice, a famous American juice brand, collaborated with influencers to promote their brand. The brand gave creative freedom to their influencers to think of innovative ideas to promote the brand. Let's look at the example of two influencers to better understand the creative differences and the importance of creative freedom.
Example 1 – Naked Juice partnered with a lifestyle blogger named Kata La Vie. She posted a photo on her Instagram showing her outfit and beauty routine for the day. In the photo, she very smartly placed a juice bottle from the brand and labeled it as her "post gym fuel."
To make it more relevant to her usual posts, she included her outfit items for the day. This post managed to receive more than 3,500 likes.
Example 2 – Naked Juice also collaborated with a fitness influencer named Danielle Peazer to promote the brand. Danielle filmed a day in her life showing how she incorporates this healthy drink in her daily routine. She also shared her favorite flavor with her followers. The post managed to gain more than 23K likes on Instagram.
Depending on your ultimate objective, you can choose one of the following influencer marketing strategies:
1. Product Reviews
Customers find it difficult to trust brands that blow their own trumpets. They'd rather rely on recommendations from their friends, relatives, acquaintances, and of course, their favorite influencers. According to a study by gen.video, social media influencers are the most effective and trusted source for driving sales.
Collaborating with an influencer to create and upload an honest product review is a great way to influence purchase decisions.
Allow the influencer to share their experience, detailing the pros and cons of your product. Such a review is likely to be more trustworthy than an advertisement showing how awesome your product is.
This is an extremely useful strategy to generate leads and drive conversions.
For example, Sephora's community is called "Beauty Insiders". The members of Beauty Insiders are popular beauty vloggers and bloggers. With an intention to share their honest feedback, they first use the product themselves.
And then they share their honest and genuine reviews about the product with their followers. The customers at Sephora appreciate this real feedback and have an increased trust in the brand. This leads to an increase in quality leads and conversions.
In addition to reviews, unboxing videos are also a popular way to generate a buzz about a new product.
You can make these campaigns even more effective by having the influencers include a coupon code or an affiliate link.
This acts as a call-to-action and prompts the audience to purchase your product.
In addition, it helps you calculate the ROI from your campaign easily.
For instance, Huawei collaborated with Lewis Hilsenteger of Unbox Therapy to promote their limited edition smartphones.
Hilsenteger published an interesting unboxing video of the product on YouTube.
2. Contests and Giveaways
A giveaway is a simple and effective strategy to increase audience engagement and boost content reach.
Typically, influencers use their social media accounts to announce giveaways along with the rules to enter.
Most require audiences to:
Like a particular post.
Tag their friends on the post.
Share the post on their social media profiles.
Finally, a winner is picked from these entries at random and the results are announced. As a result, the winner gets access to your product or service for free.
For instance, apparel brand, Covington & Co. collaborated with an influencer, Holly Yeaton, to promote their giveaway. As you can see in the image below, the instructions are very clearly mentioned. Holly also mentioned the date when she will declare the winner of this giveaway. This helped the brand reach the influencer's 16K followers and expand their online reach.
This is a great strategy to increase brand awareness. It is also useful for generating leads in the long run. It is fairly easy to execute and ultimately helps you generate a high ROI.
A close ally of this strategy is a social media contest. It requires the audience to participate in a competition or vote in a poll.
As with a giveaway, this is extremely useful to engage your audience and generate online buzz about your brand.
3. Social Media Takeover
In a social media takeover, you need to relinquish control and allow an influencer to post on your social media profiles on your behalf.
One big advantage of this move is that your audience is presented with a sudden spurt of fresh content. Since influencers are experts in creating user-centric content, such a takeover can also improve audience engagement.
For example, Lil Miquela is a non-human computer-generated influencer who took over Prada's Instagram account during the Milan fashion week. This CGI generated influencer gave her 1.5 million Instagram followers a virtual tour of the show space through her eyes.
In addition, it lends credibility to your content since influencers are perceived as trusted sources of valuable information. Also, you get exposure amongst the influencer's loyal social media following. This helps generate awareness and a high ROI.
It is advisable to collaborate with an influencer whose online persona is in-sync with your brand's ideology.
For instance, retail store chain, Eddie Bauer, had the adventure and travel blogger Brooke Willson take over their Instagram page. Willson also incorporated a giveaway into her post, keeping the audience hooked throughout the campaign.
4. Collaborate with Bloggers
This strategy works best when you want to collaborate with influential bloggers. It increases brand exposure and helps you generate a high ROI.
The first way is to find influencers from your industry who are willing to publish your guest posts on their blogs. It helps promote your brand amongst the influencers' loyal followers.
For example, founder of Videofruit, Bryan Harris, witnessed a huge growth in his website traffic after publishing a guest post on OkDork. He witnessed an increase of 500% in page views.
Another way is to invite bloggers to contribute guest posts on your website. Once you publish their content, the influencer will share it amongst their network giving more exposure to your brand. This, in turn, can generate leads for your business and help you generate high ROI.
For example, Lilach Bullock is a highly influential digital marketer and entrepreneur. She published one of her guest posts on my blog
Once Lilach's post was published, I shared her post with my network. This gave Lilach Bullock more exposure and helped her to expand the brand.
In addition to planning an influencer marketing campaign, it is important to measure its success in quantitative terms. You can use platforms such as Hootsuite to keep track of your campaigns. The platform allows you to evaluate several metrics and calculate the ROI from influencer marketing.
Do's and Don'ts to Boost Your Marketing ROI
1. To increase your marketing ROI, it's important to set a clear objective and goal for your marketing campaign.
2. Make sure that the influencer is an expert from your niche or a relevant niche.
3. Do not collaborate with an influencer who is not an expert in your industry, as it might have a negative impact on your marketing campaign.
4. Always give creative freedom to your influencer and encourage them to come up with innovative and creative campaign ideas for your brand.
5. Give your products to influencer and always ask them to share their honest and genuine feedback.
6. When organizing any giveaway and/or contest, make sure to mention the participation criteria very clearly to your followers.
7. For social media takeover, don't collaborate with an influencer whose personality is not in sync with your brand identity and values.
8. Make sure to select a high-domain authority website to publish your guest post.
Final Thoughts
Influencer marketing is no longer about a simple shout out for your product or service.
A carefully executed influencer marketing strategy generate leads for your business and drive conversions. It boosts brand awareness and reinforces customer loyalty.
All of this goes a long way to generate high ROI.
Companies struggle to get the attention of their target audience. They invest a huge amount of money into their marketing campaigns. And they expect influencers to deliver some tangible results.
If your campaign's ROI is high, it's a clear indication that your brand is making profits. But if the campaign ROI is low, it means that you need to revisit your marketing strategies and improve them. This is why it's crucial that you measure and evaluate your social media ROI.
Do you have any creative ideas about how to increase your influencer marketing ROI? Share them with us in the comments section below.
Shane Barker is a digital marketing consultant for 15 years with an emphasis on Influencer Marketing in the last 5 years.
He is specialized in sales funnels, targeted traffic and website conversions.
He has consulted with Fortune 500 companies, Influencers with digital products, and a number of A-List celebrities.
You can get in touch with Shane on Facebook, Twitter, YouTube, Instagram and LinkedIn, or visit his website.