Viral marketing is when a business's content catches user interest to such a high degree that it is widely spread by the general public.
Just as memes or videos sometimes take off and go viral, certain ad campaigns catch the public interest and spread like wildfire.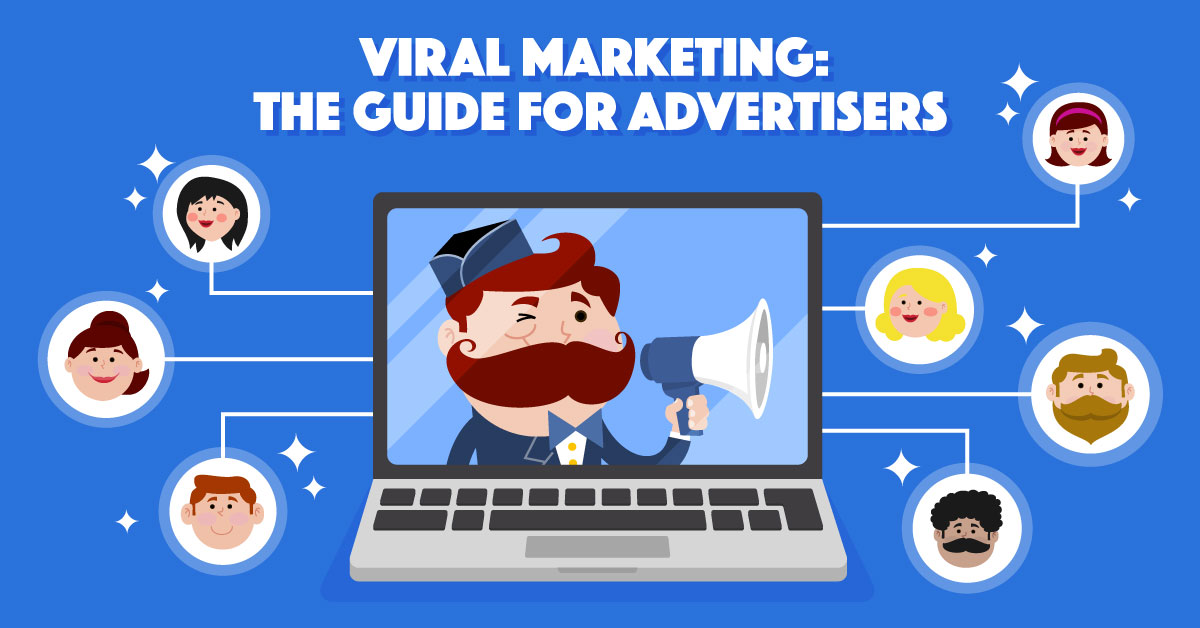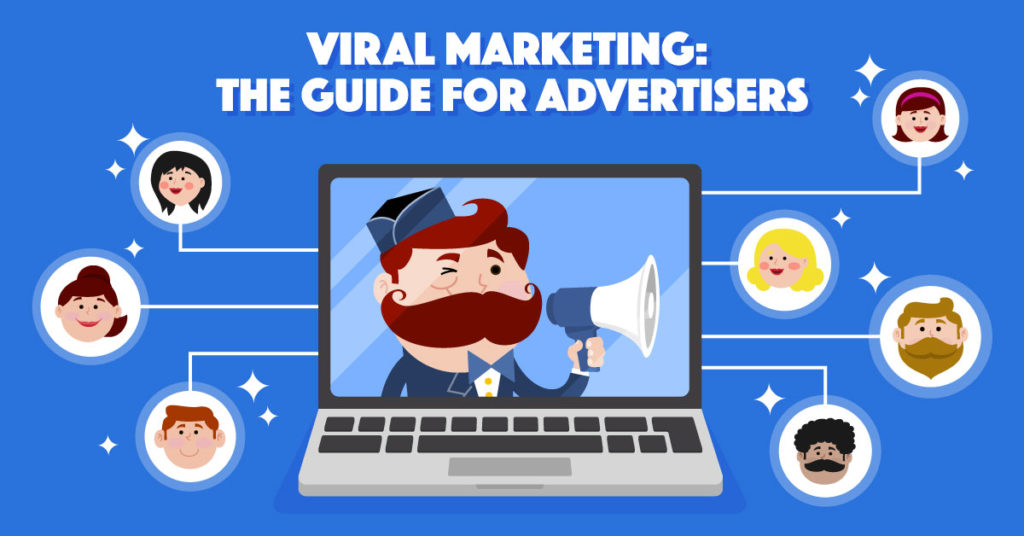 It can be difficult to predict exactly what will grab the audience's attention, but there are a few tricks you can use to increase your chances.
We're going to walk you through the basics of viral marketing and take a look at how five brands made it work for them.
When you share ads or posts on social media, you want to connect with as many potential customers as possible.
But for small or medium-sized businesses with lower numbers of followers, increasing their reach can be difficult.
How do you get your brand in front of all potential users?
The answer is viral marketing.
What Is Viral Marketing?
Viral marketing is when a business's content or ads catch user interest to such a high degree that they are spread by the general public, not just the business's target audience.
The content spreads rapidly and organically as people send images or videos to their friends and share it on their own social media networks.
Even though viral marketing campaigns may start as paid content, the keyway they gain traction is organic, using shared videos.
This typically happens after the brand posts the video ad on its YouTube channel or on other social media. When someone sees an ad they like, they go to the brand's channel to find and share the video.
Social media is the main medium for viral campaigns, but the spread can be enhanced through news and media sites as well as email.
So when designing your campaigns, keep in mind that the content needs to be posted in an easily shareable format.
How Can Viral Marketing Help Your Business?
Viral marketing dramatically increases reach and brand awareness in a short time.
Consider the IHOb campaign run by the pancake restaurant IHOP, for example.
Just 10 days after the campaign started, it had already led to more than 1.2 million tweets and was widely discussed on other social media and news media platforms.
Another advantage is the lower cost.
Since the bulk of shares are organic, you aren't paying extra for the increased reach. The added awareness and hype can increase sales as well.
IHOP sold four times more burgers after its IHOb campaign went viral.
It's true that viral marketing is difficult—there's no sure-fire strategy to guarantee your campaign is a success.
Clothing and swimwear brand Chubbies has built its marketing strategy around viral campaigns, and the company still doesn't hit a home run with every campaign.
However, as Chubbies has found, one of the keys to going viral is persistence.
Keep producing content, and adjust as you go, base yourself on what resonates and what falls flat.
5 Viral Marketing Examples (+ Tips to Follow!)
The best resource for designing your own viral marketing campaign is to look at brands that did it successfully.
We'll take a look at five massively popular campaigns and break down what made them stand out to give you inspiration for your own marketing.
1. Real Beauty Campaign: Use Data to Drive Your Campaign
Initially launched in 2004, Dove's Real Beauty campaign is still shared and discussed more than 15 years after its inception.
The skincare company got the idea for its campaign—featuring real women, not models—after it commissioned a study and found that only 2% of women believe themselves to be beautiful.
A high point of the campaign was the Real Beauty Sketches video ad, released in 2013, featuring the difference between how women view themselves and how others view them.
The video became the most-watched video ad ever after just a month (114 million views), and it was the third-most shared ad of all time.
Dove's Viral Marketing Takeaway
Address customer pain points.
Dove's research showed that the majority of women didn't see themselves as beautiful, and the campaign was designed to show them that they were.
The result was a deeply emotional ad series that was highly relevant to their audience.
2. Dream Crazy Campaign: Aim to Inspire
In 2018, the athletic apparel brand Nike released its Dream Crazy campaign. The video ad featured top athletes who had overcome high odds and societal expectations to achieve their dreams. Among others, it featured Alicia Woollcott, who had been both homecoming queen and a linebacker.
The ad was narrated by Colin Kaepernick, an NFL player who knelt during the national anthem to protest racial injustice. Kaepernick told viewers to never give up on their dreams, no matter how hard things seemed or who told them to quit.
The campaign was a success, and Nike saw a revenue increase of 10% in the quarterly report following its release.
Nike's Viral Marketing Takeaway
Don't be afraid of polarization.
Kaepernick's actions were highly divisive at the time, and his inclusion in the ad caused a lot of blowbacks.
But Kaepernick also illustrated the point of the ad: do what you believe in, no matter what other people think.
3. The #IceBucketChallenge: Call for Action
Going viral is just as beneficial for nonprofits as for traditional brands.
The amyotrophic lateral sclerosis (ALS) Association proved this with their Ice Bucket Challenge video ad campaign.
Participants were encouraged to videotape themselves pouring ice water over their heads and challenge three people to do the same and make a donation.
As a result, the nonprofit raised $115 million. Over 2.5 million people participated in the US alone, including celebrities such as Bill Gates and Oprah Winfrey.
ALS Association's Viral Marketing Takeaway
Encourage user-generated content (UGC).
The ALS association gave people a specific, fun challenge to do and share—asking participants to tag three other people—so the campaign naturally spread across the internet.
4. The Best a Man Can Be Campaign: Address Current Events
Razor and shaving brand Gillette released a campaign in the wake of the #metoo movement, which condemns sexual harassment and toxic masculinity. The ad encouraged fathers to teach their sons differently than boys have been taught in the past.
The video went viral almost immediately, garnering more than 4 million views in 48 hours. Today the video has more than 34.5 million views on YouTube alone.
Gillette's Viral Marketing Takeaway
Gillette weighed in on a politically and socially charged topic and made its stance obvious. The ad directly stated that men need to teach young boys through example, by addressing and preventing sexual harassment and toxic masculinity when they see it.
5. #Like a Girl Campaign: Share Ad Statistics
Always made themselves the center of social media conversation with their Like a Girl campaign. The ad looked at how girls' views of themselves change during puberty, and how doing something "like a girl" often has negative connotations (and why that should change).
The video received more than 90 million views just three months after its initial launch. The brand's Twitter following tripled, and YouTube subscriptions grew 4,339%.
As part of the effort, Always reported statistics on the campaign's success. Research showed that after watching the video, three times as many girls had positive associations with the phrase "like a girl" as before watching.
The follow-up study helped draw even more attention to the campaign—the results were cited in multiple case studies and media articles—increasing the brand's reach even further.
Always's Viral Marketing Takeaway
Sharing campaign statistics can help give your viral ad get a second wave of attention.
Run a follow-up study or survey to see the positive effect your ad is having and spread the word about the campaign's impact.
Keep in mind that this works only if your ad is oriented around a good cause, like raising money for charity or increasing awareness of a social issue.
Experiment with Your Viral Marketing Strategy
Viral marketing is unpredictable.
You can't always tell what will spark interest, and sometimes ads go viral for the wrong reasons (like with Pepsi's ad featuring Kendall Jenner).
But with patience and careful planning, you can boost your chances of success.
Create ad campaigns that tap into positive emotions and that aim to inspire or address social issues.
Above all, keep trying. Regularly publish high-quality ads and content, and adjust as you go to see what resonates with your audience and the general public.