Not a huge fan of littering your social posts with lengthy links with a mix of unsightly letters, question marks, and forward slashes? Yeah, me neither.
Well, enter the solution: URL shorteners!
With URL shorteners, you can reduce any long link to a few characters in just a couple of seconds. No matter who you are—a social media manager, blogger, small business owner, TikTok influencer, or regular person—you can use URL shorteners to your heart's content.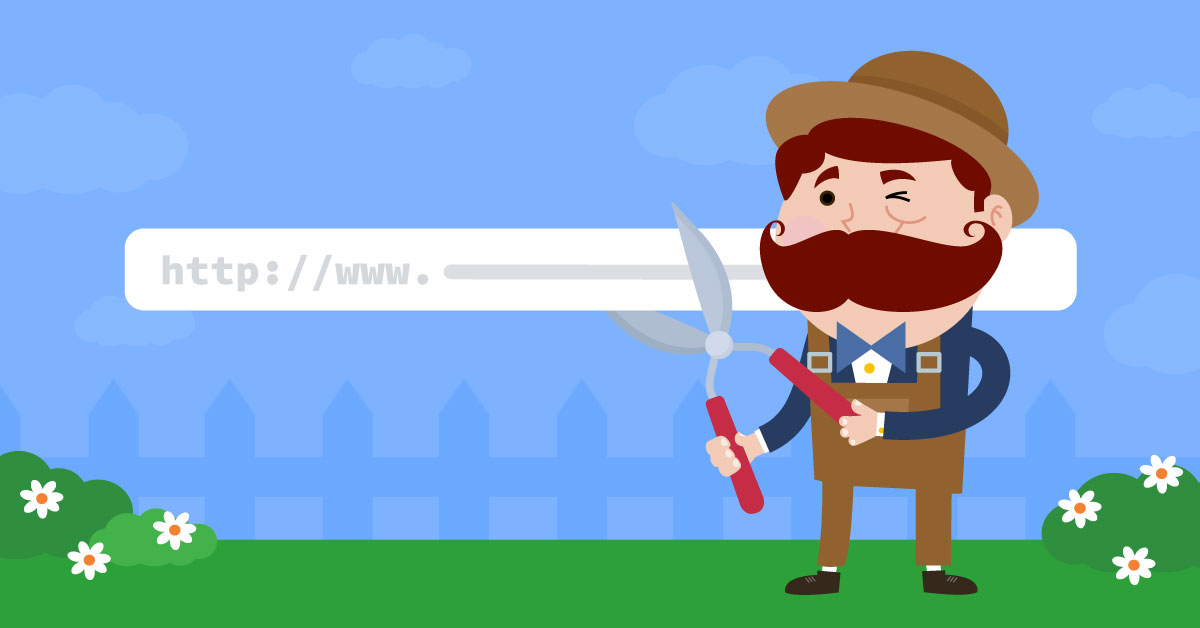 The problem is, that there are tons of URL shorteners on the internet, so it can be hard to pick the one that's right for your needs.
That's why we've done the groundwork and compiled the best 10 URL shorteners for your needs.
What is a URL shortener?
A URL shortener, or link shortener, is a tool that generates a shortened version of any URL. The short link leads to the same website as the long version but looks a lot cleaner.
For example, if you enter a long URL like example.com/tv-shows/mysteries/the-orphan/ into TinyURL, it would return tinyurl.com/2entnrr2. This reduces the link's length by more than half.
Some link shorteners allow you to customize the short URL with a word of phrase of your choice.
There are some free URL shortening services ou there, and some that you have to pay for. While both options create short, unique URLs that are easy to organize, the paid link shorteners usually offer more features.
How do URL shorteners work?
URL shorteners create a redirect for your long link.
When you enter a URL into your browser, it sends an HTTP request to the web server to open a specific webpage. The long and short URLs are just different starting points that direct the server to the same webpage.
There are many different types of redirect HTTP response codes, but look for the ones that have a 301 permanent redirect. Other response codes can damage your ranking on the SERPs.
4 reasons to use a URL shortener
If you plan to share links on social media or in other online content, there are good reasons why you should use a URL shortener. Here are some of them:
1. URL shorteners allow you to easily track your performance
Most link shorteners offer tracking metrics and analytics–data about who clicked your link, when they clicked it, and where they were when they clicked it. This information will help you track your performance and calculate campaign ROI.
By tracking the performance of your links, you'll be able to understand what your audience is interacting with (and what they aren't), identify patterns of behavior, and tweak your strategy accordingly.
To track source traffic easily, create short links with different UTM parameters. Use other analytics tools–like Google Analytics–and you'll have access to a wealth of relevant data.
2. Long links look spammy
If you're linking to an old webpage or are using UTM parameters to track visitors, you might end up with a lengthy URL that has random numbers and characters in it.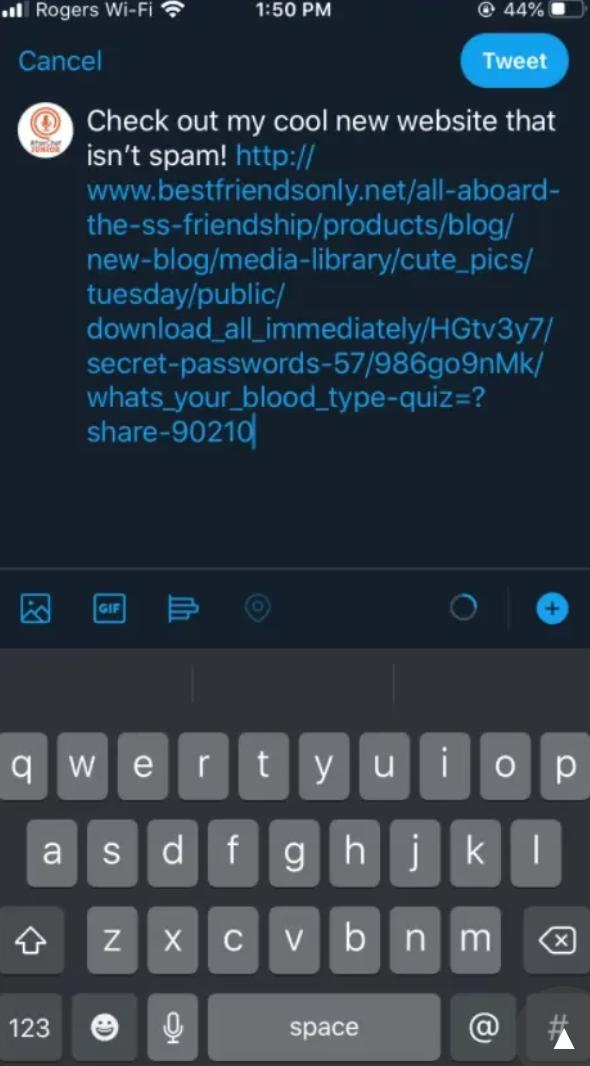 The problem is, URLs that look like that are usually considered suspicious no matter where you use it–emails, social posts, or texts. And for good reason, too! Scammers use links like that to send people to malicious websites that harvest their sensitive information for fraudulent purposes.
When you use a URL shortener, you'll be able to transform that spammy-looking link into a short, neat, and friendly-looking URL.
3. You get to make the most of character limits
Twitter has a character limit of 280, so it's important to keep posts short. Getting your message across to your audience in 280 characters or less can be difficult sometimes. Now try doing that with a link that is 70 characters long. Impossible, right?
Shortened links give you more space to explain your observations or add proper punctuation marks.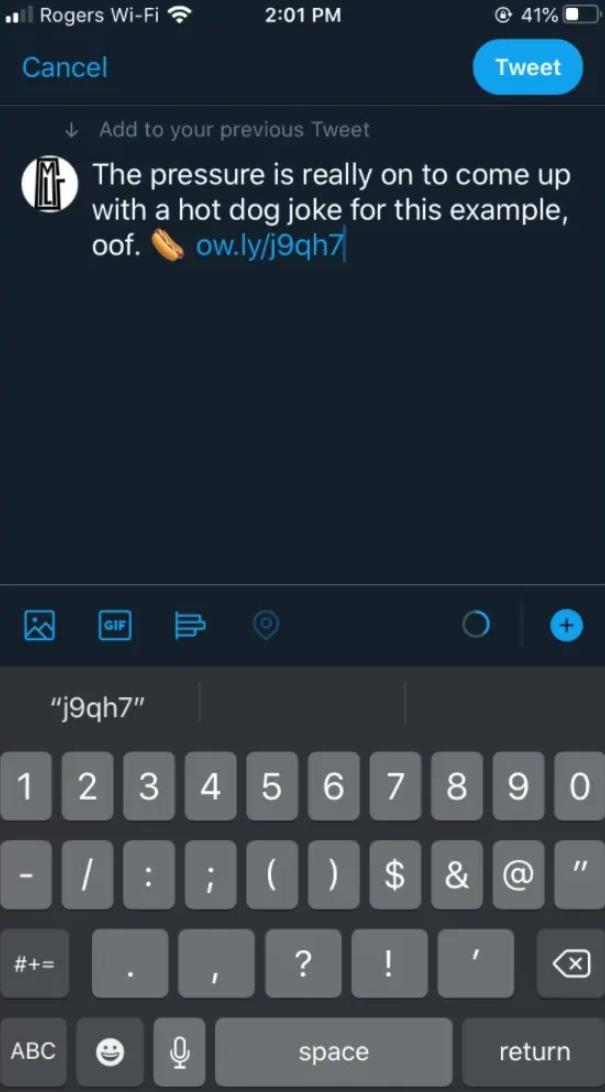 Even for Facebook and Instagram posts–or even emails–that have much higher character limits, you should still use shortened links for better readability.
4. You can brand your links
If the goal of your social media marketing strategy is to create brand awareness, a URL shortener can help you spread word about your business.
Some URL shorteners allow you to customize your shortened link. You can use that opportunity to name drop your brand name. For instance, Hootsuite's link shortener, Ow.ly, allows you to create a vanity short link with just a few clicks.
This allows you to shift the focus to your brand whenever you're sharing links, especially if you're using a free web host or a less-than-amazing internet service provider.
10 URL shorteners to try (that are not the Google link shortener, R.I.P.)
Google's URL shortener was shut down in 2019, but there are so many link shortener alternatives out there. While variety is good, it can be difficult to choose the best options for you.
Here are the top 10 URL shorteners you should try.
Pro-tip: Choose link shortener tools that allow you to customize your links and that have in-built analytics.
URL shortener #1: Ow.ly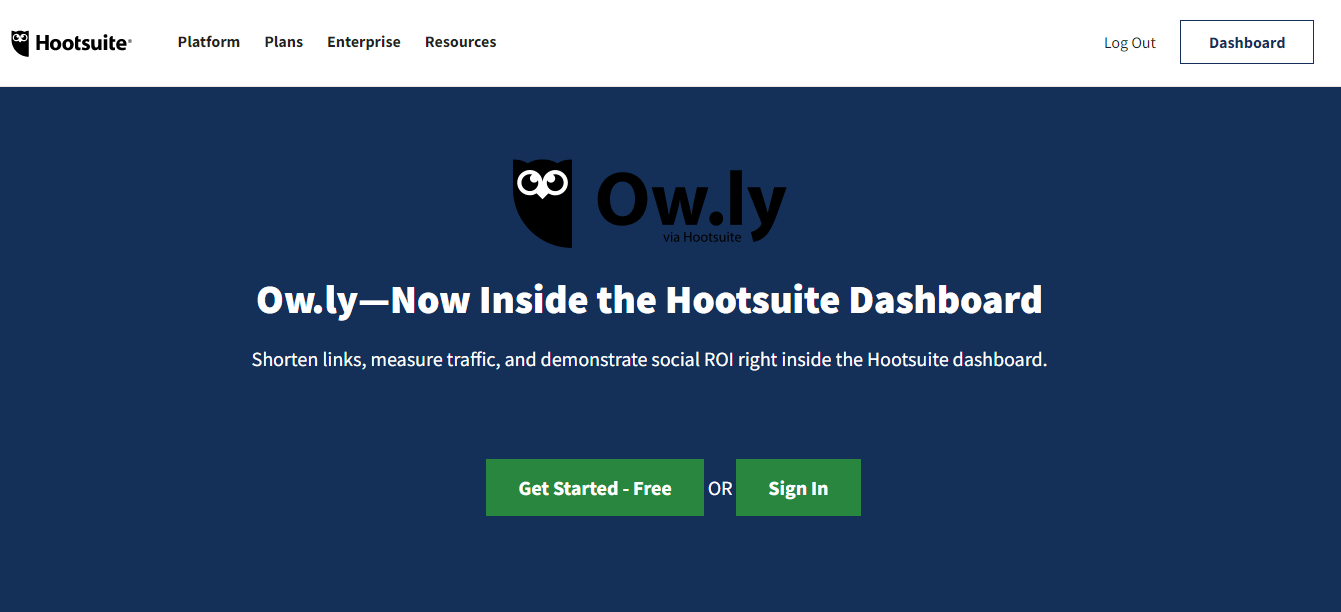 Ow.ly is a free URL shortener from Hootsuite.
If you already use Hootsuite, Ow.ly is integrated right into your dashboard. This is true for all plans, including the free Hootsuite plan — so if you want a free URL shortener (and more), Ow.ly's your guy.
With Ow.ly, you can easily:
shorten long URLs
track your short link metrics
measure traffic
calculate your campaign's ROI
All this data lives in the same dashboard as your other social media analytics, so you get a full picture of your brand's social media performance in one place.
URL shortener #2: Bit.ly
Bit.ly is popularly known as a URL shortener, it does way more than that.
With Bit.ly, you can customize your URLs to give a more brand-centric appearance to them, which can be valuable for branding and marketing purposes.
Each Bit.ly link has its own stat page where you can get data about the number of clicks your link has, the percentage of total clicks that came from your shortened Bit.ly link, and the clicks on all Bit.ly that redirect to the same content.
Bit.ly provides a bar graph view that shows the amount of traffic your links get each day, the demographic that clicks your links, and their referral sources. You'll also be able to identify popular stories, news, and trends that interest readers in real-time.
While Bit.ly isn't a free tool, you can try it for free before purchasing a subscription. The Basic package will cost you $29/month, but you can get a custom quote based on your needs.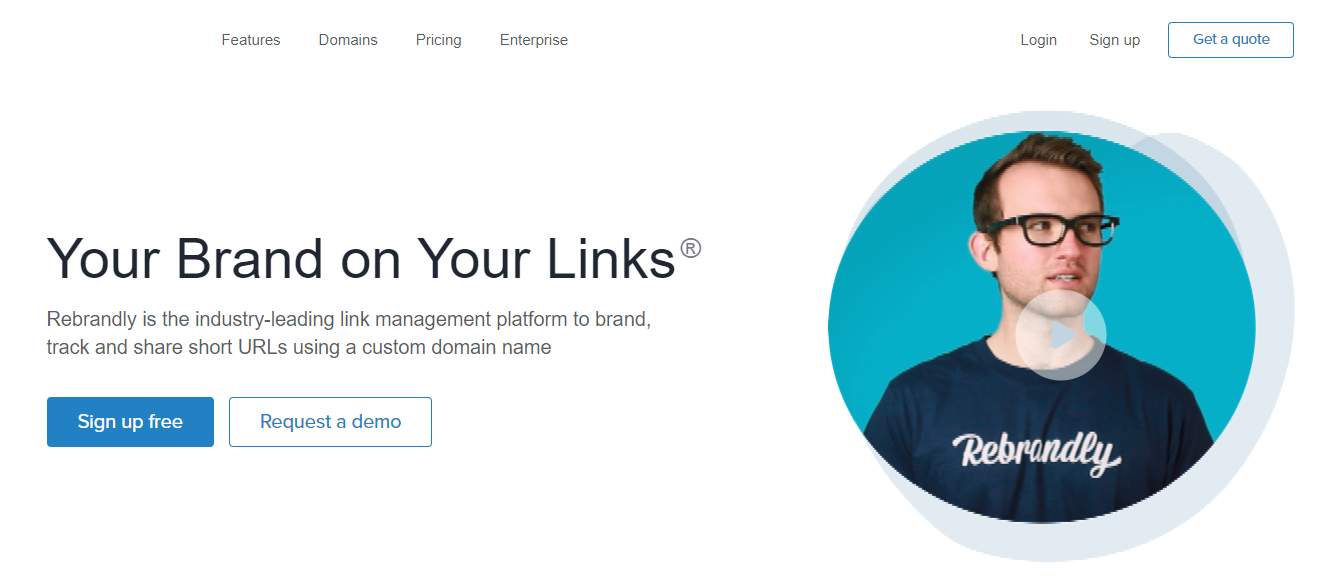 Rebrandly helps you create and distribute short, branded links with a custom domain. These branded links make it easy for visitors and prospects to remember your brand's site address.
For example, BlackIvoryInteriors.com is a great main URL for a business, but sharing that on social media takes up characters. A short, branded link just for link sharing, like black.ivory, still centers your brand without taking up too much space.
Rebrandly also offers valuable features like customized analytics, workspaces and teammates, account management, and traffic routing, to mention a few.
While Rebrandly has a free option, it is largely a paid tool with pricing tiers that range from $29/month to $499/month. Custom pricing is also available.
URL shortener #4: TinyURL

TinyURL's website is very basic but this tool does the job of shortening links effectively. When you visit the website, all you need to do is enter the long link in the field provided on the main page and click Make TinyURL, and TinyURL will shorten it in a few seconds. This is ideal if you're in a rush.
You can also add TinyURL to your browser's toolbar, so that you'll be able to create short links for any site you're on.
You don't need an account to use TinyURL, but if you sign up, you'll be able to see a history of all the links you've shortened with the tool.
You can purchase a paid plan if you need features like branded domains, tracking and analytics, and the ability to edit each short links after you create it.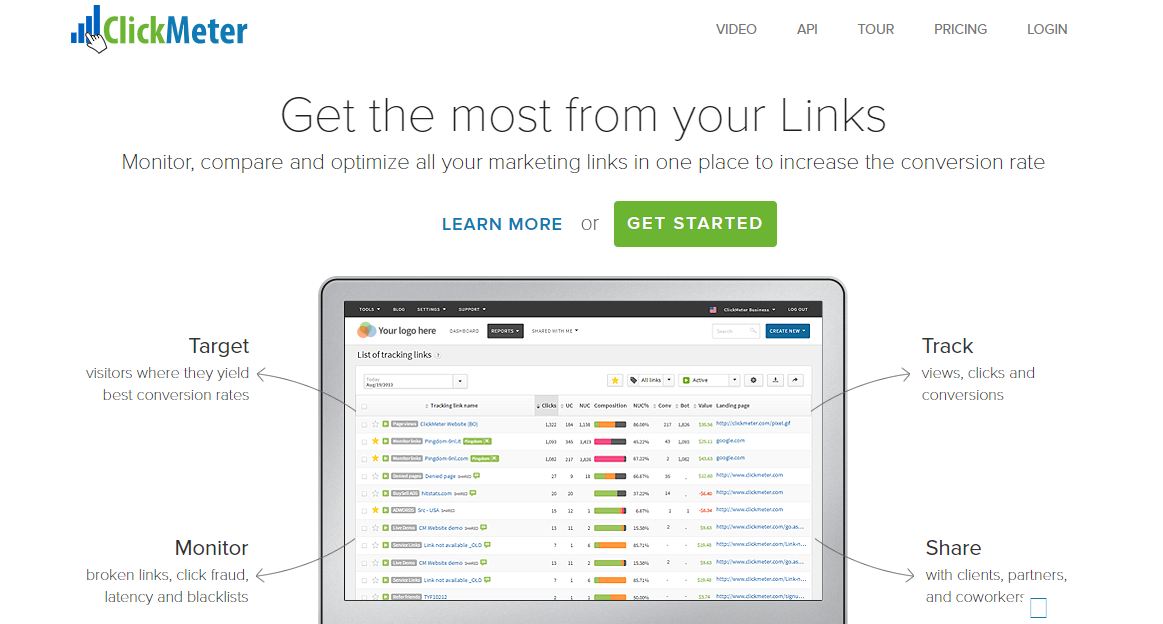 ClickMeter was originally designed to track links and optimize click rates. But it has a handy URL shortener included in it.
After shortening your links, you'll be able to track them via ClickMeter's visual dashboard. On the dashboard, you'll be able to track views and clicks based on location, language, keyword, organization, device type, and browser. You'll also be able to see the links that yield the best conversion rates.
In addition to its in-depth analysis report, you can also integrate ClickMeter with your WordPress website or Shopify store.
URL shortener #6: BL.INK

BL.INK is a widely-used URL shortener that comes with a user-friendly dashboard that tracks link activity.
With BL.INK, you can shorten links right from the dashboard or use BL.INK's browser extensions for Chrome and Firefox. You can also test Smart Link to create high-targeted URLs that will bring traffic to your site and encourage visitors to convert.
As you shorten links with BL.INK, the dashboard collects data on total number or clicks, and traffic based on geographic location, language, device type, browser, and referrer.
URL shortener #7: Tiny.CC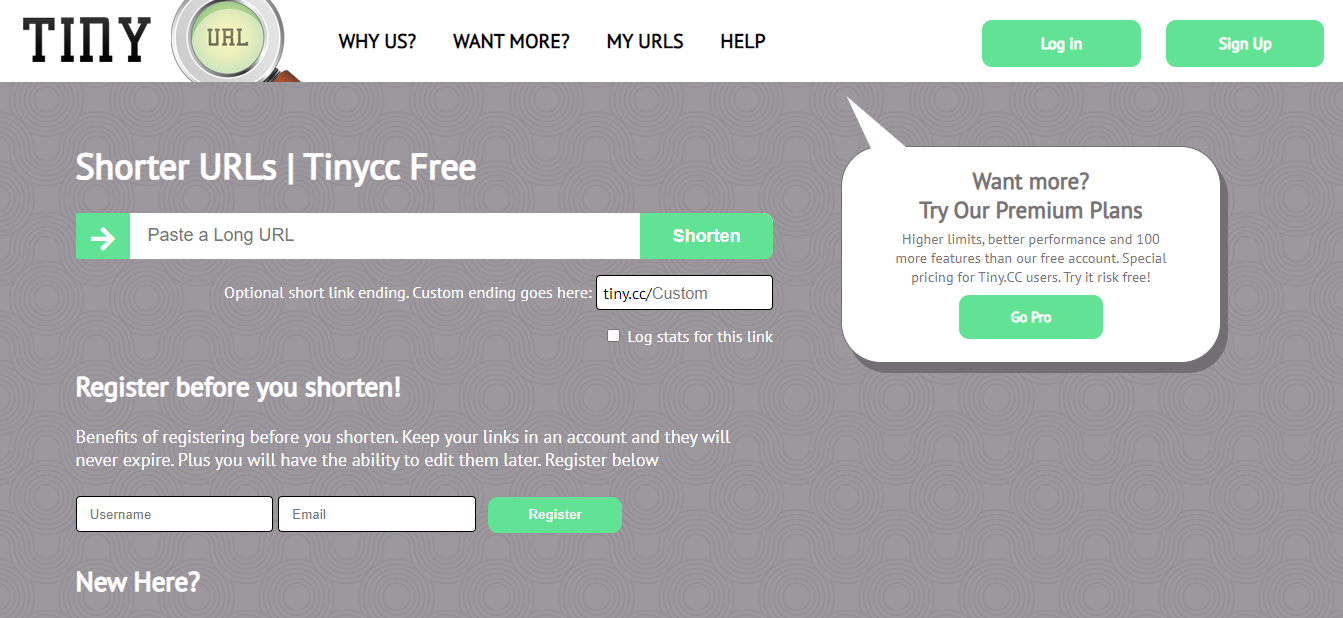 Tiny.CC is a basic but efficient URL shortener that allows you to create custom URL endings, which you can use to increase brand awareness.
If you register for an account, you'll be able to track link stats, including metrics based on location, browser's, unique visitors, returning links, and more. You can also edit or delete any URL of your choice, see your entire link history, and use the filter, tag, search, and manage functions to find specific URLs.
URL shortener #8: Sniply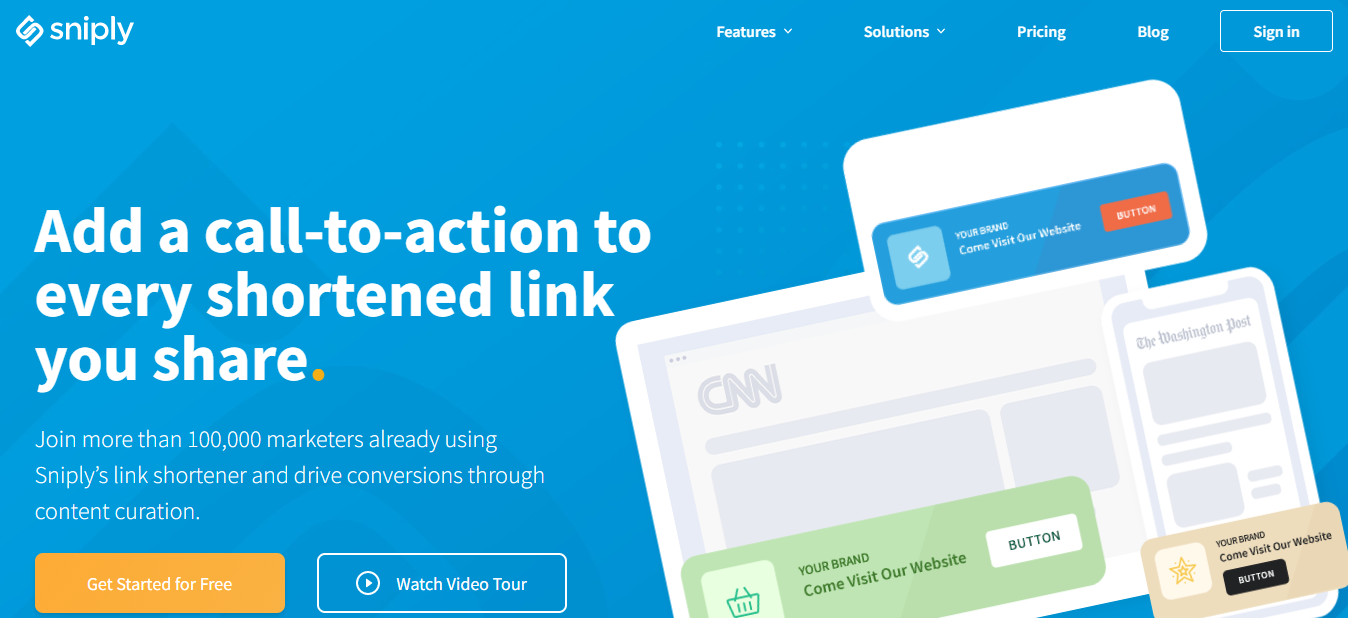 With Sniply, not only will you be able to shorten and customize links, you'll also be able to add a CTA to the links. This is especially helpful if you're sharing links to other people's content.
For instance, after directing visitors to an interesting article written by someone else, you can add your own CTA to direct them back to your website after they've finished reading the article.
Sniply offers a beginner-friendly analytics dashboard where you can track your links' performance and manage your campaign. You can even run A/B tests to optimize your linking strategy.
URL shortener #9: Short.io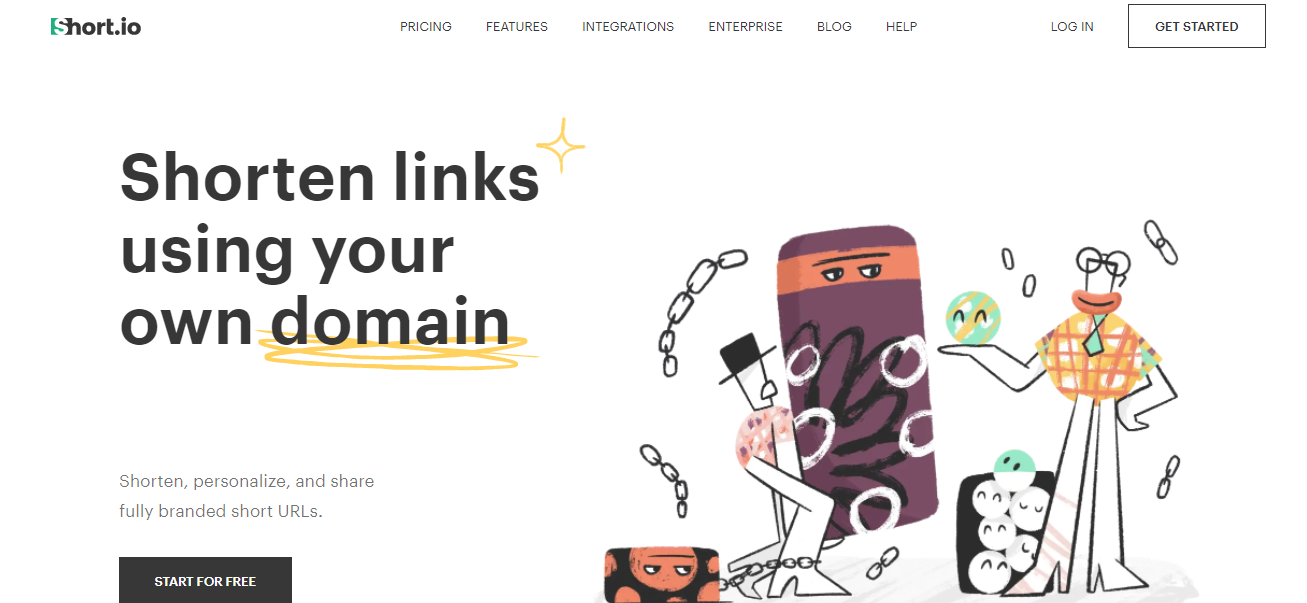 Short.io is a URL shortener that allows you to create, customize and shorten links with your own domain. To make the process easier, this tool has an extensive library of tutorials to teach you how to use the tool to create and track branded URLs.
Short.io offers a dashboard that tracks link performance data in real-time based on date, time, country, browser, social network, and other data points.
In addition to this, Short.io allows you to target visitors in different locations (or visitors that use different devices) and send them to a different link. For example, if you want to send Android and iOS users to slightly different websites, Sniply allows you to do that.
URL shortener #10: T2M

With T2M, you can bulk create links to save time and effort, create custom branded links that have no expiry date, and share links to social media with a single click.
T2M offers two dashboards: one tracks location analytics and the other tracks devices and platforms. This streamlines how quickly you absorb data about your links' performance.
T2M's paid plan offers more advanced features, such as password-protected URLs, vanity URLs, and 404 redirects.
What's next?
Whatever goal you're looking to achieve—brand awareness, sharing 3rd-party resources or executing marketing strategies—there's a URL shortener service for you out there. You don't have to pick just one; you can try as many as you need to find the best one for your needs.
The most important thing is to keep your links short and sweet.
Save time and drive more traffic to your website with Hootsuite. You can manage all your social media profiles, shorten links with Ow.ly, and track performance from a single, intuitive dashboard. Try Hootsuite for free today.