Whenever we move into a new year, it's good to take stock of all your current marketing efforts. What do you see if you look back at your 2019 Instagram Strategies, for example?
Do you have a clear idea of what worked last year, and an even more clear vision of what are you planning on doing differently moving forward?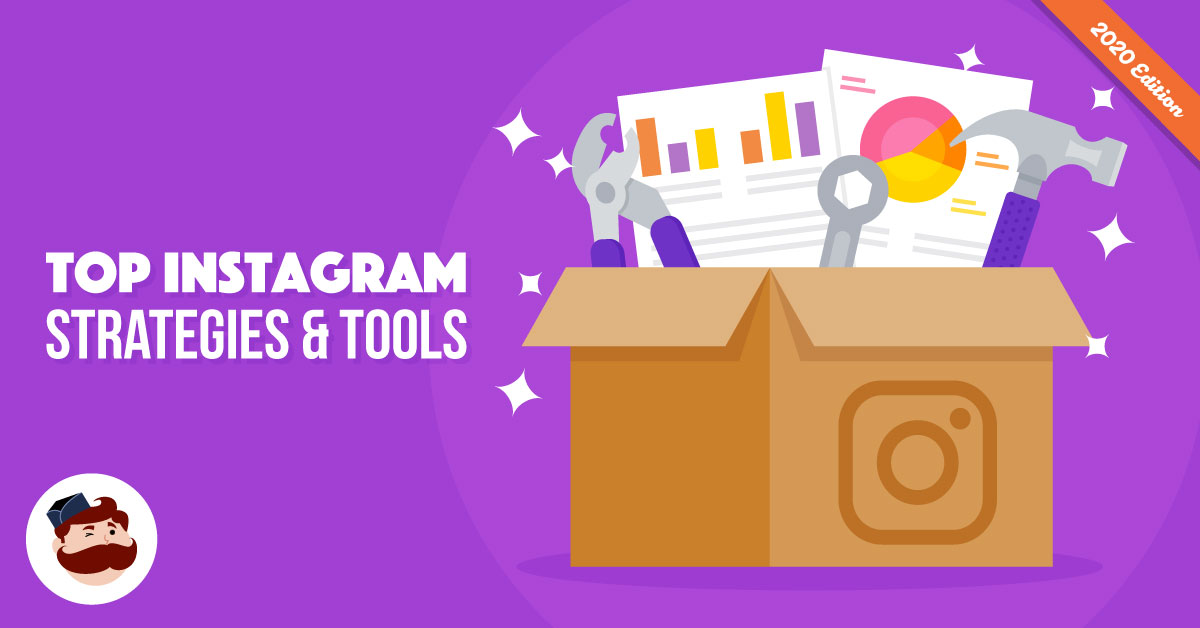 A lot has changed on Instagram. Have you kept up? These developments impacted how consumers and businesses use the platform, shifting best practices in the process.
In this post, we're going to look at the 6 top Instagram strategies that should be shaping your content in 2020, and the best tools that can help you tackle the task.
The beginning of the year is also a great time to look at what's new that you should be incorporating in your Instagram Strategies going forward.
This is important not only to refocus but also because of the many changes in the marketing world (and especially on social media!). Instagram is a prime example of this #WindOfChange.
Instagram has pretty much evolved into a new platform over the past few years, and there were incredible developments in 2019 that benefited users and marketers alike.
We can't stress this enough: In 2020 your strategy is everything on Instagram.
You don't want to just post at random whenever something strikes your fancy; instead, having dedicated, well-developed strategies in place will guide you and ensure that you're on track to getting the results you want.
It will also help your channel feel like it has a point, or at least a point of view, and can make it seem more coherent.
The 6 Instagram Strategies You Should Be Using in 2020
Our experts suggest these 6 Pro tips to boost the results of your Instagram marketing and advertising this year.
Remember that you can always incorporate multiple tactics into your overall strategy, but these are the ones we recommend prioritizing for 2020.
Instagram Strategies Pro Tip #1:
Share Lots of UGC
User-generated content (or "UGC") should be a primary focus of your Instagram campaigns in 2020. This isn't necessarily brand new, but it's as important as ever before, and with more brands catching on, you need to keep up.
User-generated content is the sharing of content that others have created for you. This can include your customers or other complementary vendors or businesses.
In the example below, Ocean Hawks is sharing an image that a photographer captured for them of the donut wall they made for a clients' wedding. They're tagging the photographer, building a relationship, and sharing the work that others have created for them.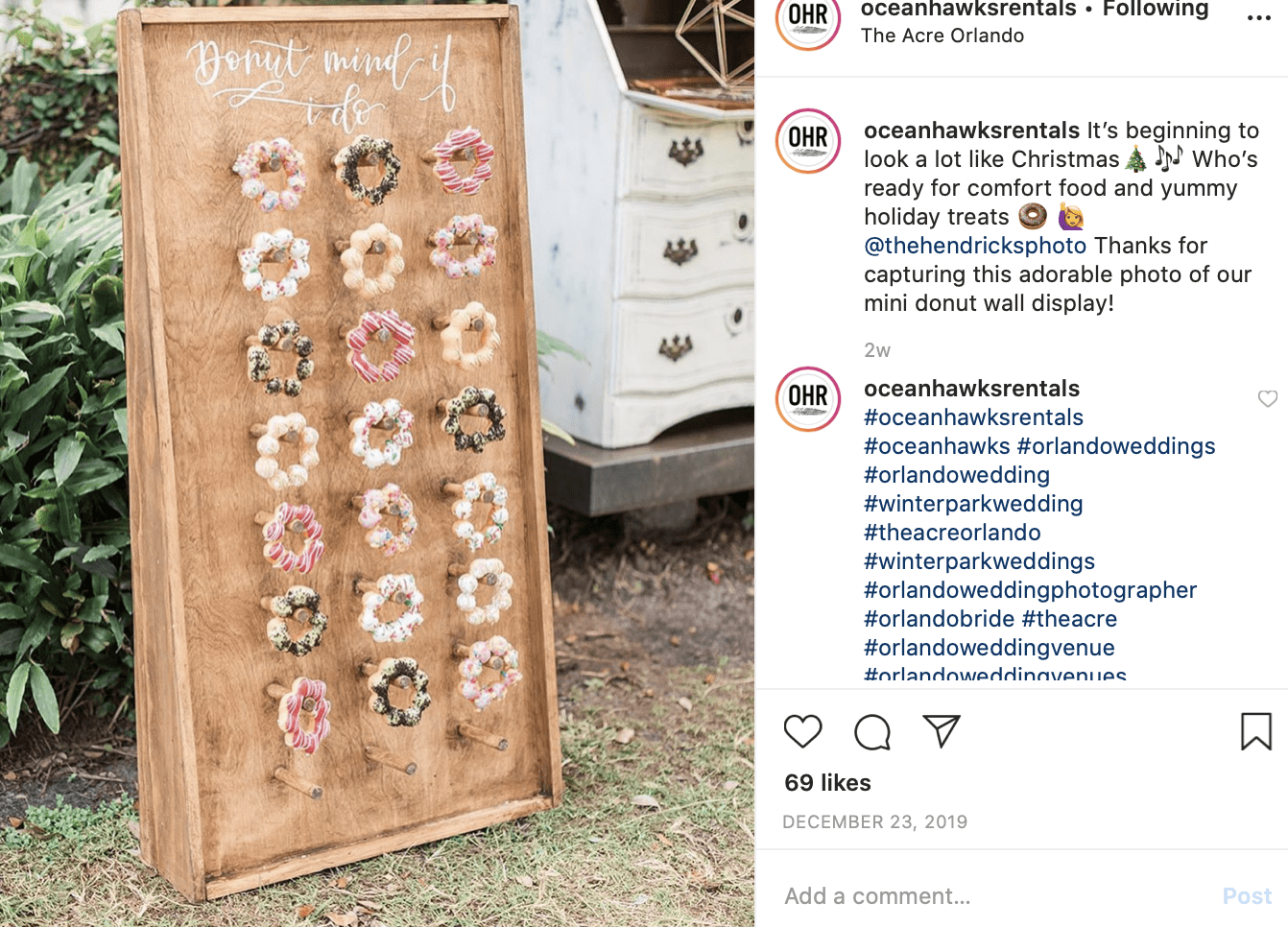 User-generated content acts as a powerful form of social proof, and it does so while offering you free content that you don't have to create yourself.
Share it regularly on your in-feed posts like Ocean Hawks did above, or share the original UGC post in one of your Stories.
The latter is a great way to increase the visibility of UGC content and showcase it regularly without drowning your feed in shared content if that's not what you're focused on.
Instagram Strategies Pro Tip #2: 
Use Stories Daily
Instagram Stories are insanely popular, and you need to be using them regularly. Ideally, you'll be using them daily, but you'll definitely want to share Stories a few times a week at the absolute minimum.
Stories are one of the most-used features of the platform; plenty of users are even clicking on their Stories feed before they scroll through their conventional feed, and viewers are watching them carefully.
Stories offer multiple engagement-oriented features, like clickable hashtags and the option to answer or ask questions.
When it comes to Instagram Stories, there's a lot that you can do creatively here. They're meant to be fun, and it's a great way to share everything from time-sensitive information to more UGC in an easy, interesting way.
A good practice to follow, though, is to try to upload multiple Stories at a time to create a more cohesive, engaging narrative. You'll keep viewers interested.
A great example of this is featured below: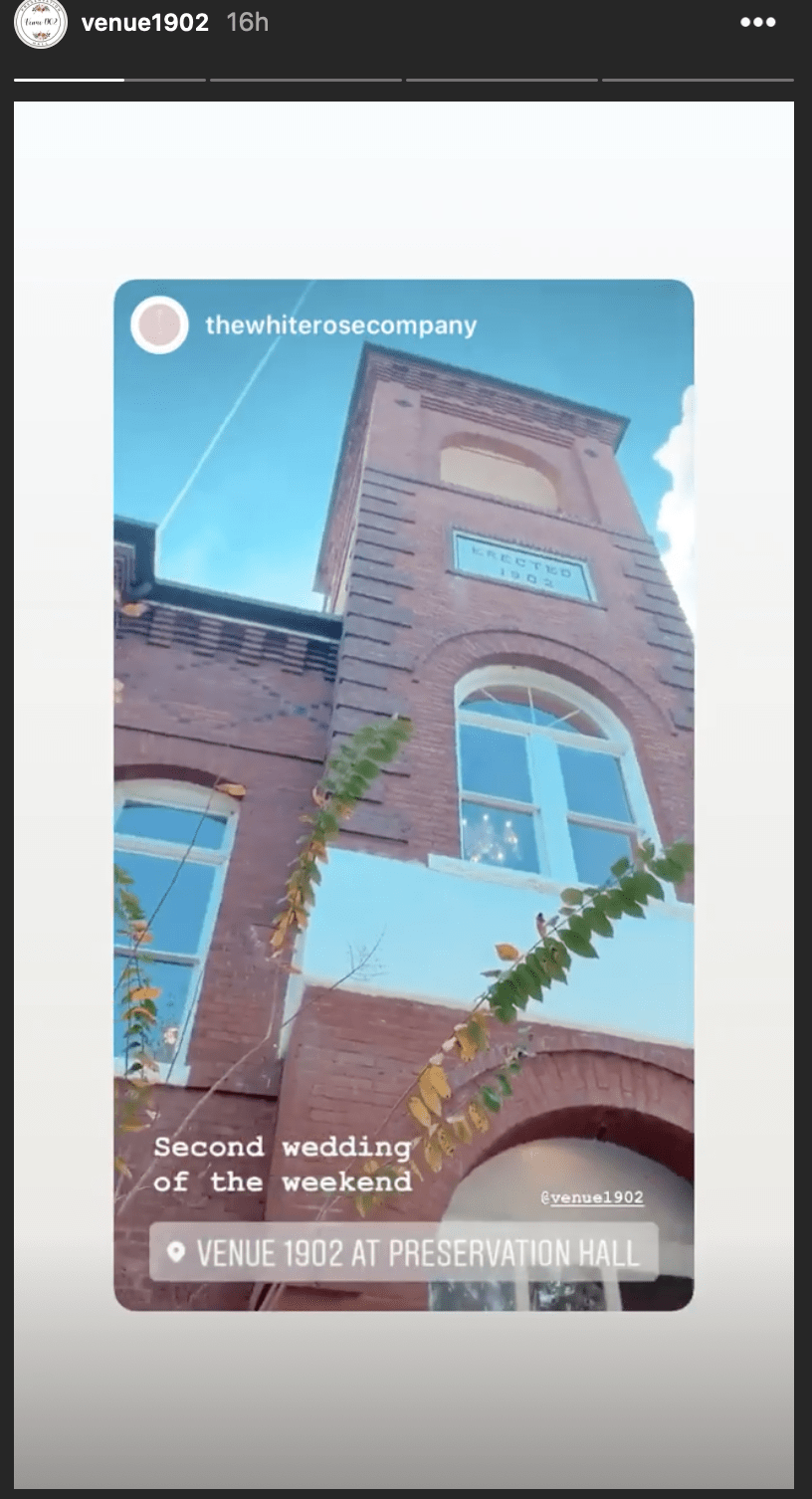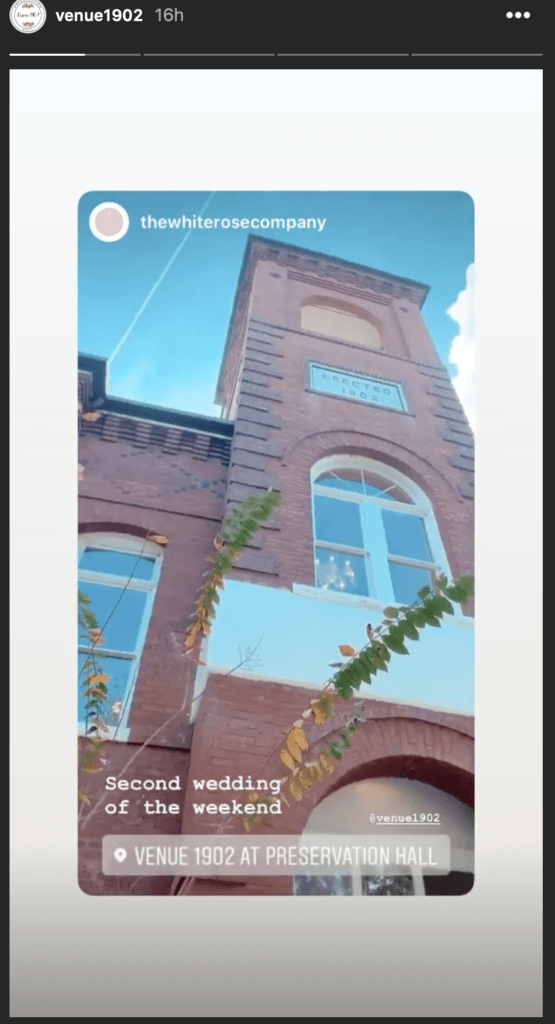 Venue 1902, which is an event venue, regularly shares multiple Stories covering the events happening over the weekend, including different shots and videos from around the venue and even posts from their partners like caterers or florists.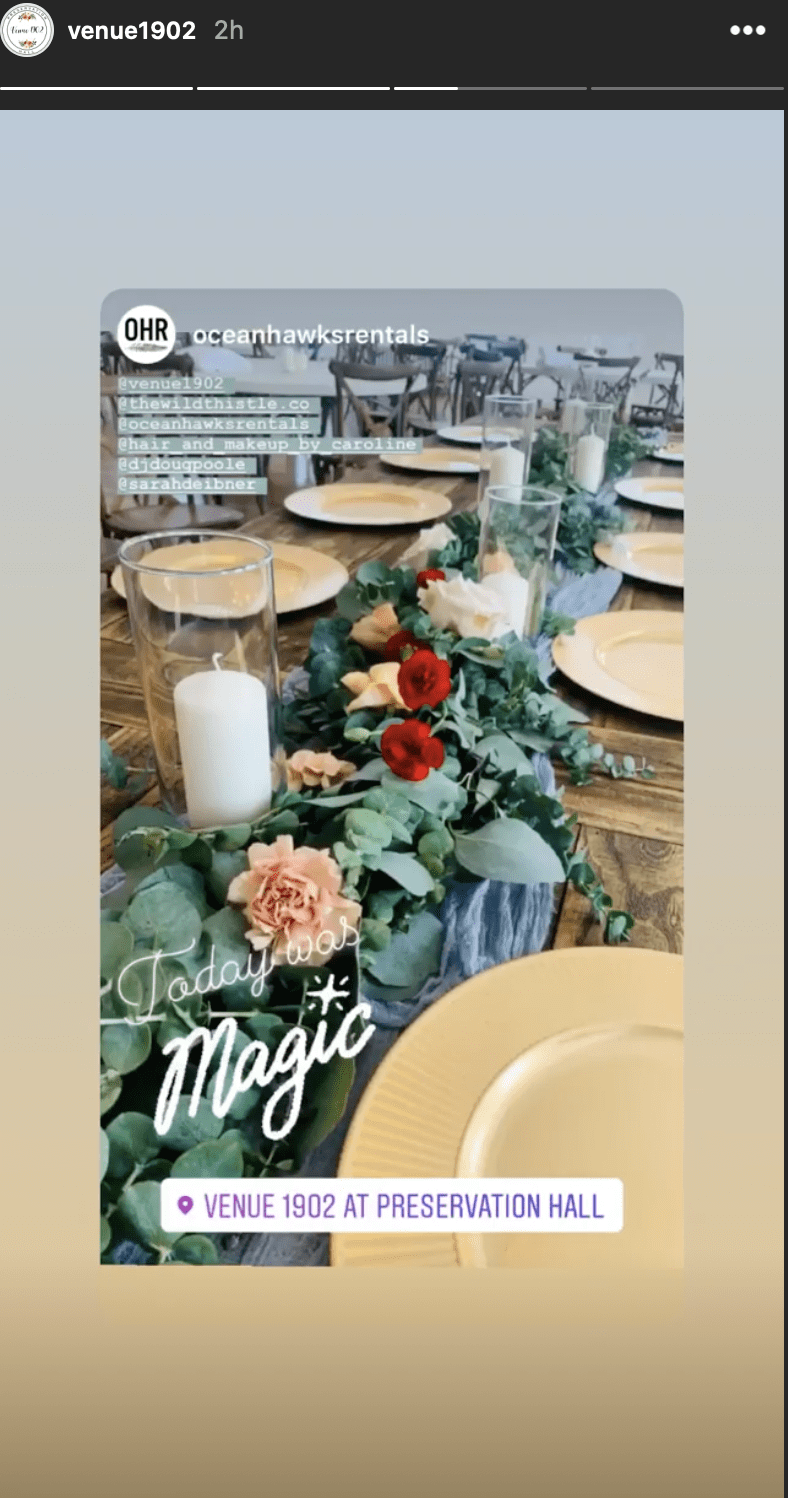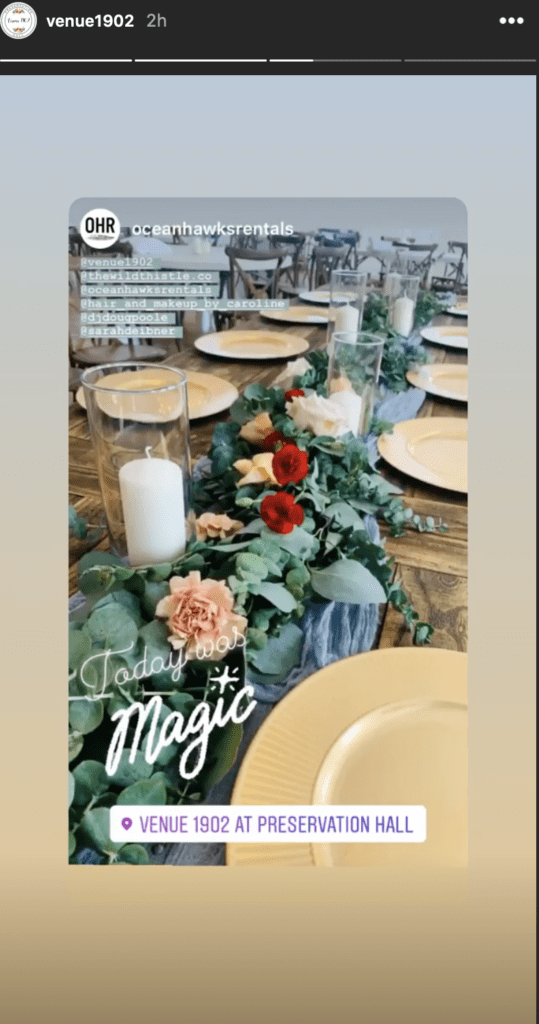 Instagram Strategies Pro Tip #3: 
Keep Using Hashtags… But Correctly
Hashtags are still playing an important role on Instagram, even more so than they are on Twitter. This is why you'll typically see a big chunk of hashtags attached to plenty of posts from businesses; they are one of the best ways to increase your reach overall and get your posts in front of interested audiences.
That being said, you need to use hashtags correctly. Choose the wrong ones, and you won't get any benefit from them whatsoever.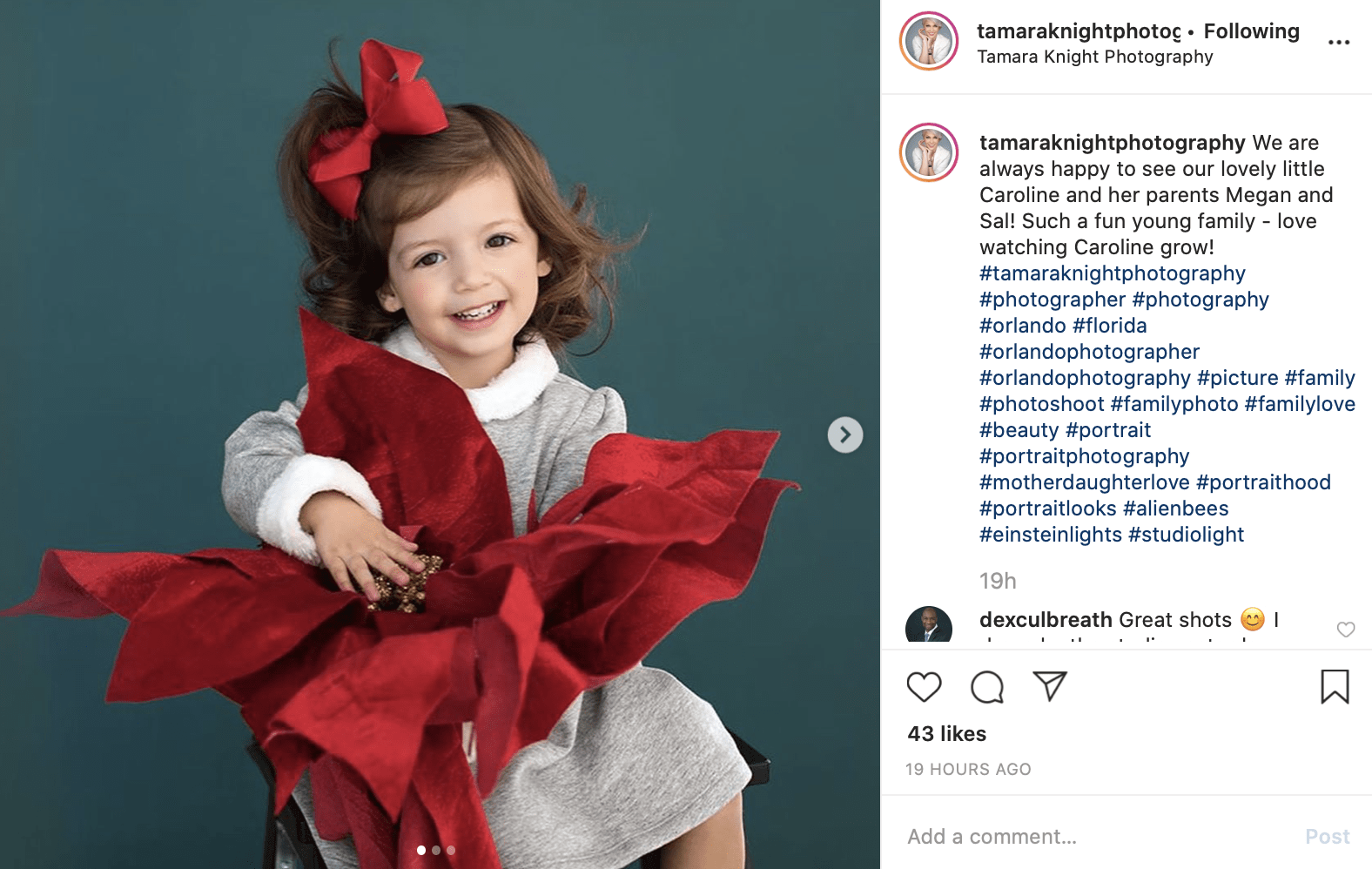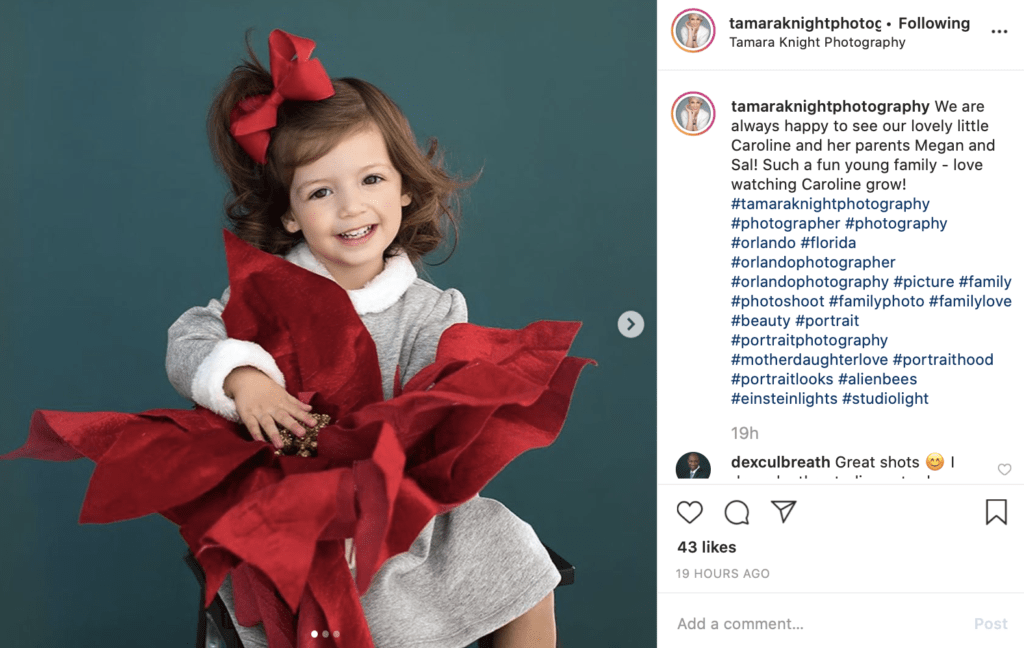 Here are some of the basic Instagram hashtag best practices that you'll want to follow in 2020:
Try to keep it around 11 hashtags.
According to a variety of studies, using around 11 posts seems to give you the ideal balance of increased reach and engagement. If you go over, some studies show that engagement may decrease slightly.
Use a mix of hashtags on every post.
You don't want to use the same list in every single post, because it doesn't help you consistently reach new audiences. You can create a giant list, and pick and choose for each individual post to keep things fresh and interesting.
Use hashtags that will connect you to potential customers.
Consider including location-based hashtags if you're a local business, like #orlandophotographer or #denverlove. This will help you attract people who may actually become customers.
Always place your hashtags towards the end of the post.
Ideally, separate the caption itself from the hashtags with a minimum of one line of space to help break things up and make it more visually appealing.
Consider using hashtag research tools.
Hashtagify and RiteTag are still the best ones out there, helping you to identify new terms you may not have found, and to assess their potential.
Instagram Strategies Pro Tip #4:
Get Shoppable Posts Up and Running
Shoppable posts expanded significantly in 2019, becoming more accessible for more brands and even rolling out features so that brands can create Shoppable Stories, too.
If you're selling physical goods through an eCommerce platform, you absolutely want to be using Shoppable posts to their fullest advantage. They've proven to be effective at increasing purchases and driving sales, and since there's a relatively new "Shopping" tab on Instagram, it allows you to capture high-intent users who have their wallets open and are looking for something to buy.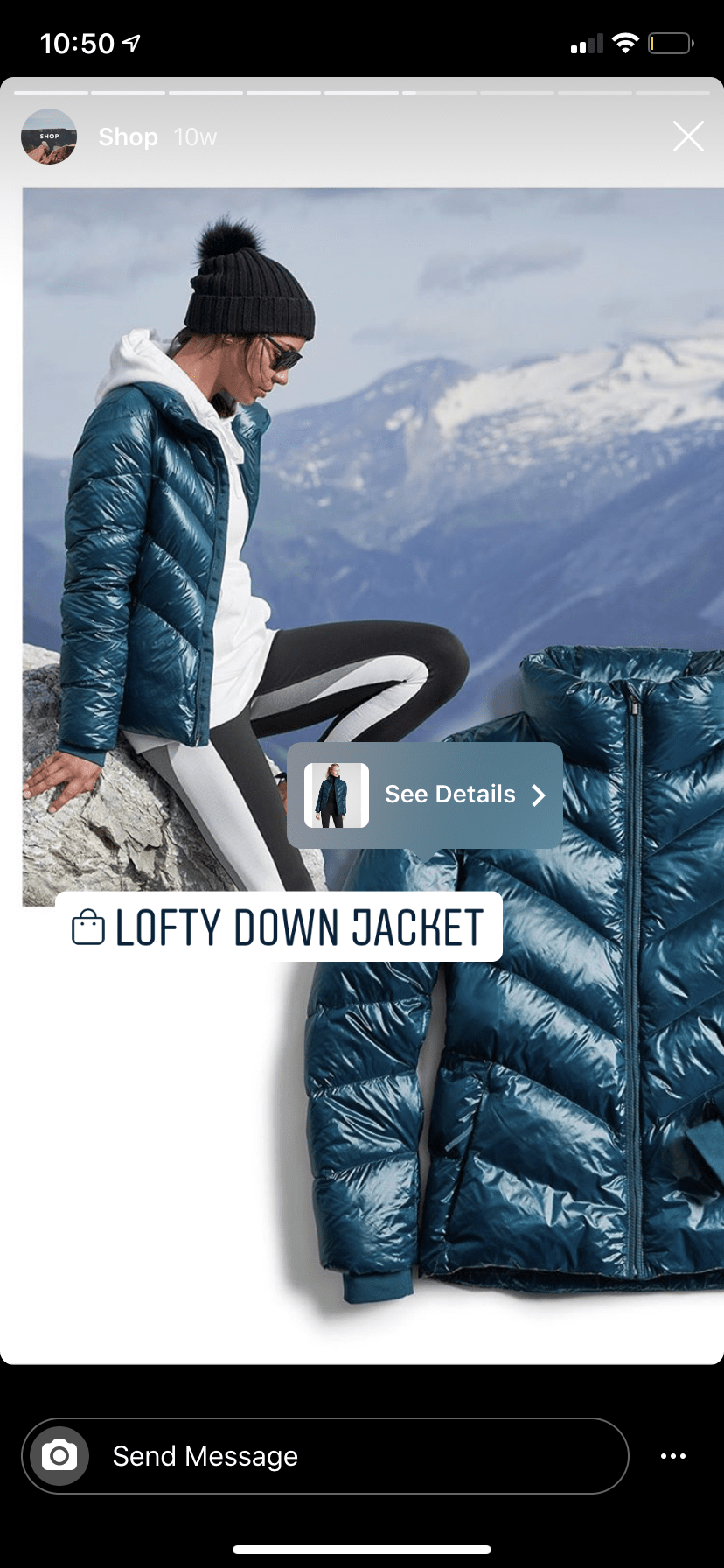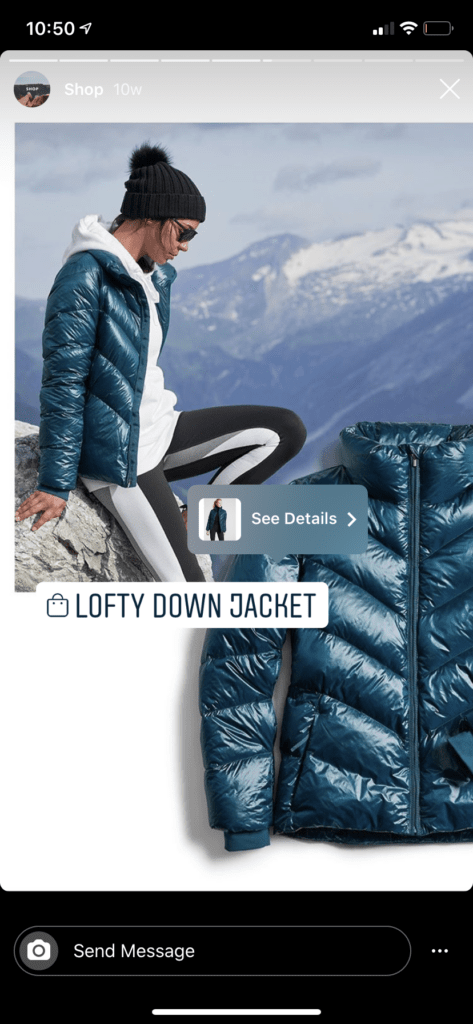 You don't need for all of your posts on Instagram to have products tagged, and you really shouldn't; a healthy blend of brand-building, UGC, and sales-oriented posts are best for engagement overall. But try to tag products whenever relevant, and watch your analytics carefully to see what you can do to increase performance. Posts that feature the product will typically help you promote them most effectively and work best to drive sales.
Setting up a catalog of products so that you can create Shoppable posts isn't difficult; the first step is uploading a product catalog through Facebook. You can learn more about how to do this here. Keep in mind that getting approval from Facebook and Instagram may take several weeks, so you're going to want to get started long before you actually need these features for specific campaigns.
Instagram Strategies Pro Tip #5: 
Prioritize Engagement
Engagement is important on Instagram for a few key reasons:
It's a reflection that your content is relevant to your target audience, and that you're on track.
Social proof can help you attract new customers and demonstrate value to your followers. This is important, and even with likes being removed in certain areas, users can still see that some posts receive more comments than others.
Engagement gives you a chance to build relationships with your followers, increasing loyalty and driving conversions.
Last but definitely not least, engagement is one of the key factors Instagram looks at when they're assessing how to rank your content in the algorithm. Posts with higher engagement get more priority, giving you much more visibility.
Creating content that's designed to increase and facilitate engagement should be a big focus in 2020, especially with the feeds becoming more competitive than ever before.
When it comes to driving engagement on your main content, there are a few things to keep in mind:
Consider engagement-oriented campaigns like Instagram contests.
You can ask people to comment, tag friends, and share their own content all as requirements to enter a single contest. This can give you a massive surge of engagement, where people are commenting where they may not have otherwise in hopes of snagging a prize.
Respond to as many comments as you can.
Not only will this help you increase your overall engagement rate (your responses count, too, for overall engagement and facilitate more comments as a result), but it's good for relationship building, too.
Don't be afraid to comment on your own content first.
This can actually break the ice, so to speak, and encourage others to comment, too. It may sound crazy, but you'd be surprised at how effective this actually is.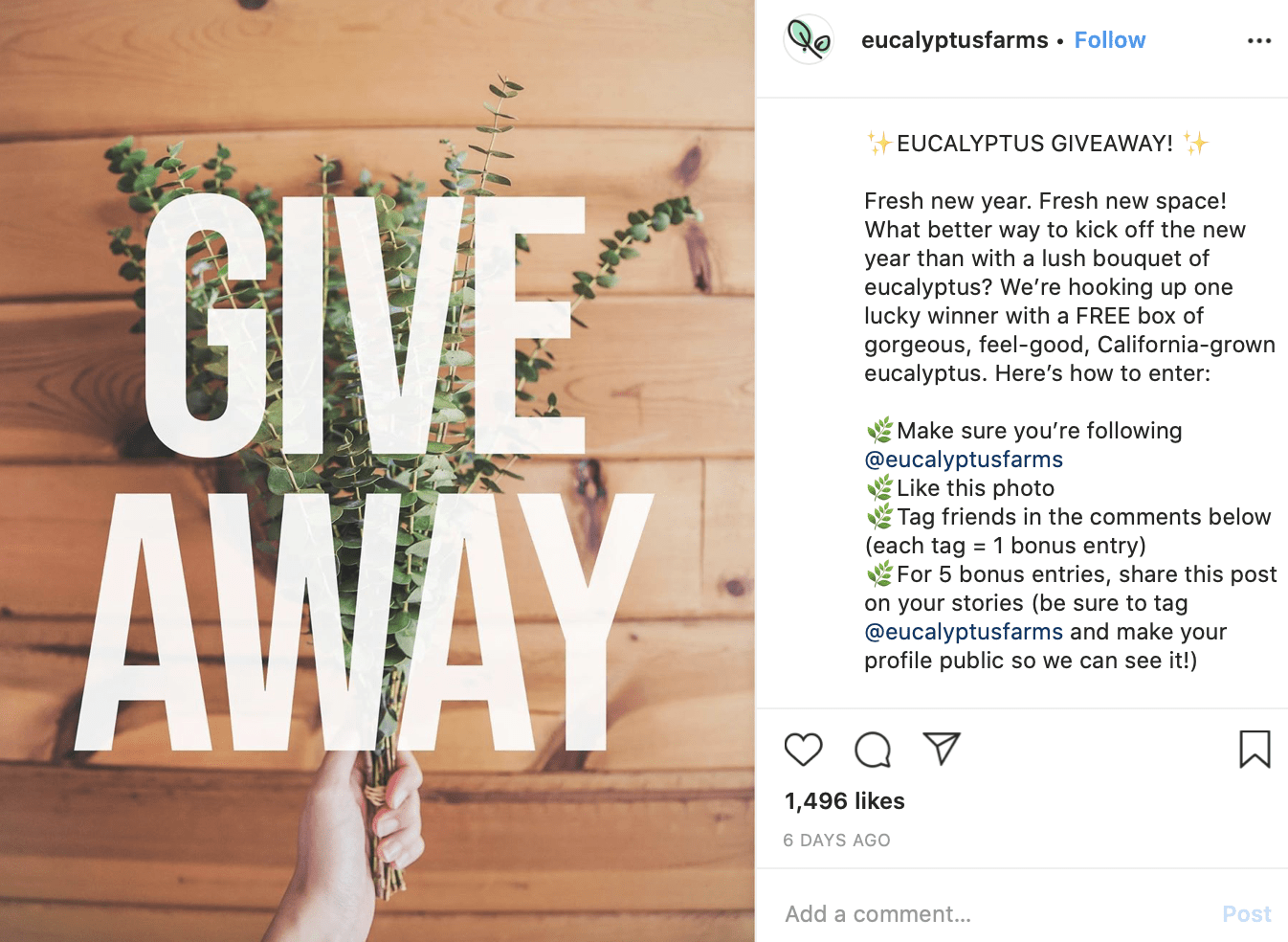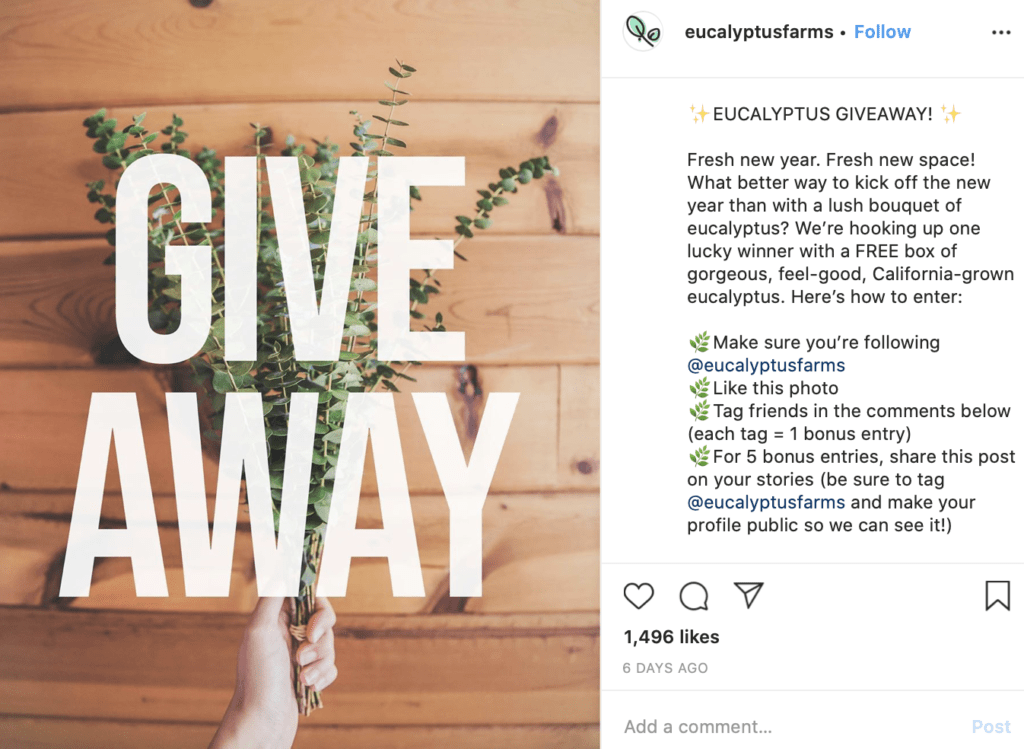 Stories should also be created with engagement in mind, even though responses to them typically won't be public.
Add engagement-focused stickers to your Stories, like Questions stickers or Poll stickers.
It will keep people interested, and can also help you assess the relevance of your content to your audience overall.
Instagram Strategies Pro Tip #6:
Make Sure Your Instagram Grid Looks Great
The Instagram grid– which is the view users get when they look at your profile all at once– is more important in 2020 than ever before.
It's not just enough to have great posts; your overall profile needs to look excellent, too. More brands are stepping up their game, ensuring that when new users and current followers alike come to their profile that it looks great, top to bottom.
In many cases, this simply means that they're using a relatively cohesive color scheme to create a seamless, interesting branded look.
Their posts are instantly recognizable in their own grid and in the feed alike, and it makes your profile look intentional and professional. This is a nice perk.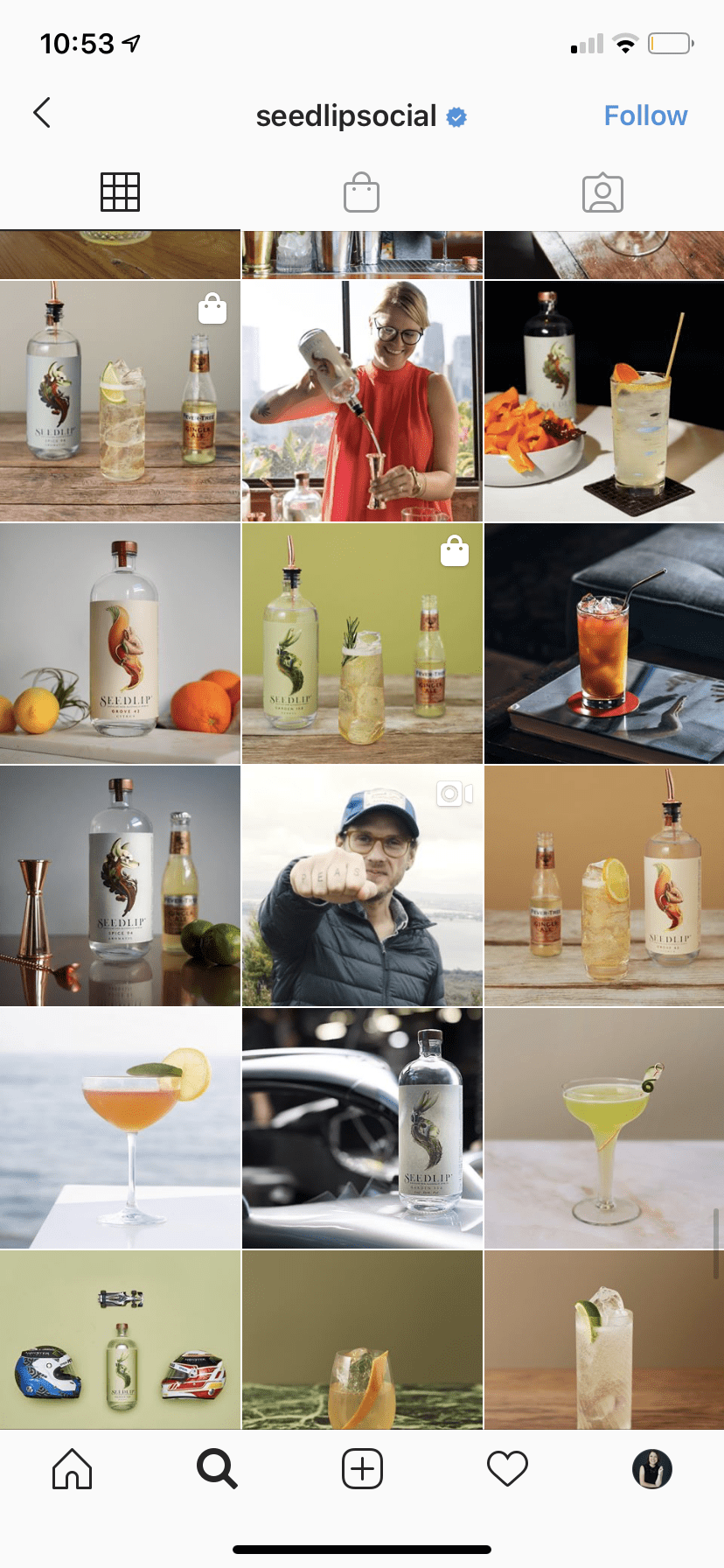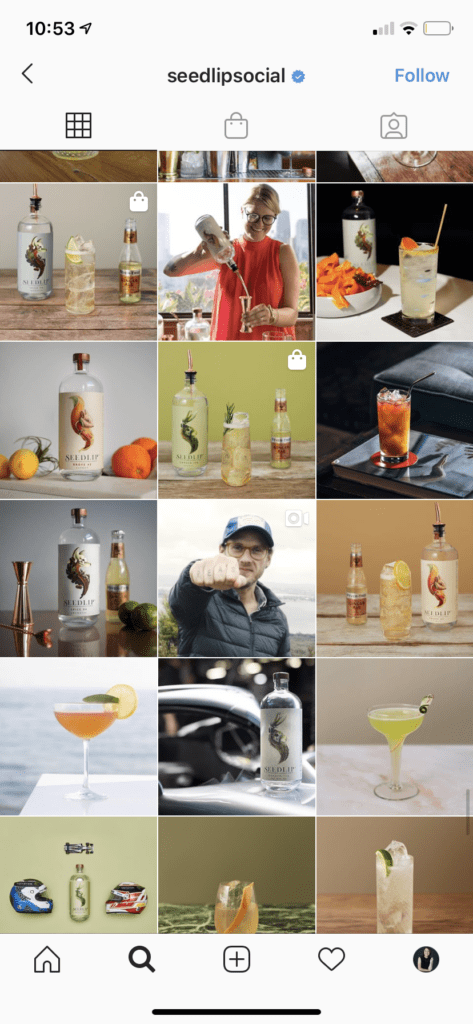 Want to take things a step further?
You can really blow your audience away with a grid view that uses multiple smaller images to create a large, stunning image that jumps out at everyone viewing your profile.
You can see an example of this here, where a single image was broken down into six smaller images and uploaded one after the other to create this gorgeous look.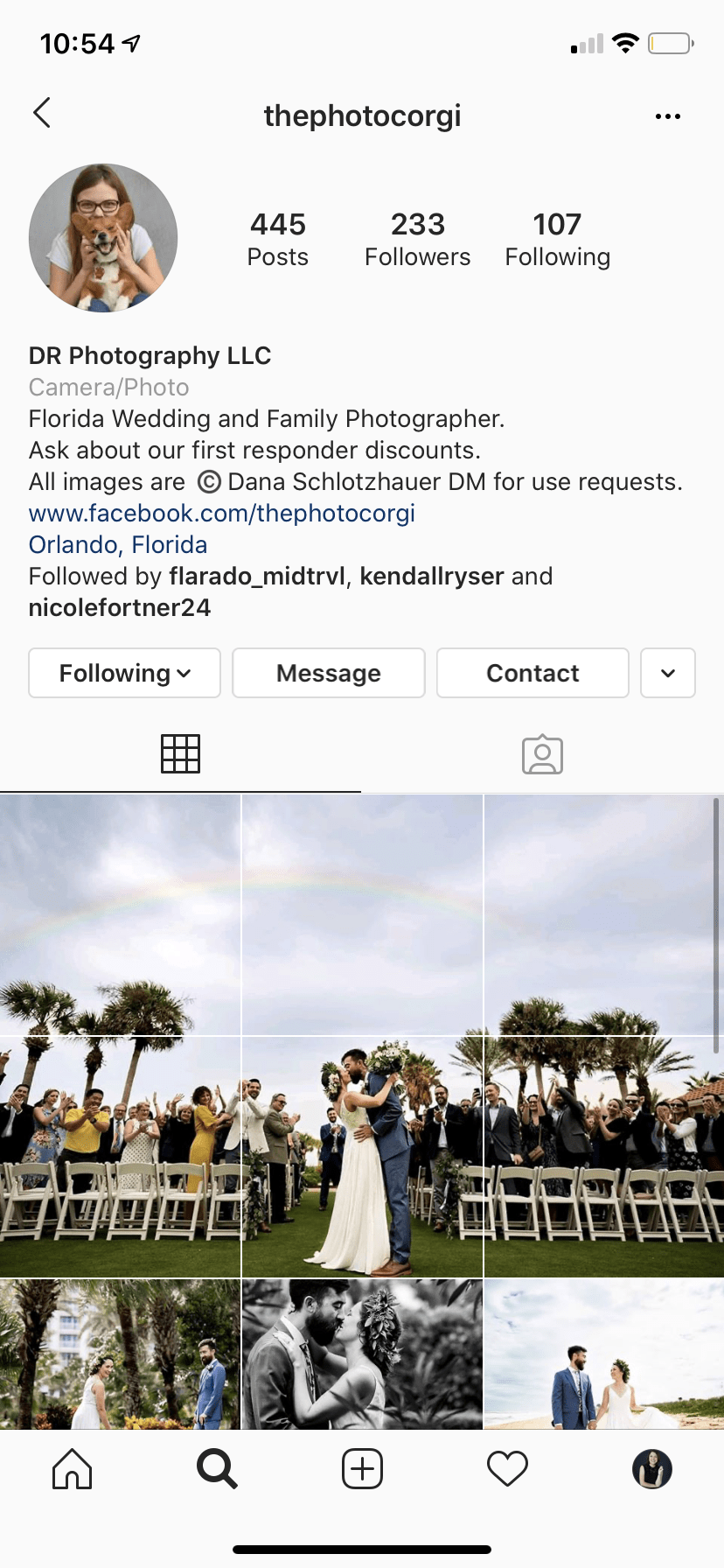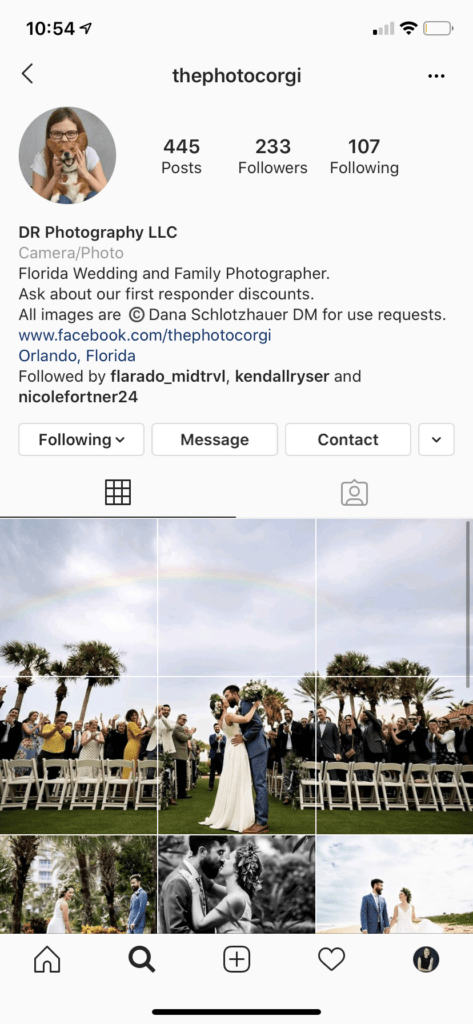 If you opt to do this, make sure that you're using scheduling software like Hootsuite (which we'll discuss in a minute) to program the posts in order, each one minute after another, so that users aren't left confused if they catch you at an awkward time.
The Instagram Tools That Can Help You This Year
The Instagram strategies above are all sure-fire tactics that you should use to shape your campaigns in 2020, but sometimes that can be easier said than done.
Fortunately, there are four types of tools that can help make this a lot easier and ensure that your campaigns are reaching their full potential.
Let's take a quick look at each type, and the specific tools we recommend.
Social Media Scheduling Software
Social media scheduling software allows you to create your content ahead of time, choose which platforms to post it on, and designate the exact times and dates it will be posted.
Many often incorporate full management features, including those that have analytic reports and engagement management tools.
For this, of course, we recommend Hootsuite!
Hootsuite is the leading tool in social media management, with plans for brands of all shapes and sizes. The tool offers full social management features, and it will help you create an interesting, diverse content calendar for Instagram (and Facebook, Twitter and LinkedIn too!!) that will keep your audience engaged and interested.
You can learn more about it by watching the video below:
Instagram Analytics
Instagram's analytics– which is the platform's native analytics reporting– is invaluable.
You want to keep a careful eye on how your content is performing. Look for increases in engagement, reach, and actions like clicks on your website link in particular, and keep an eye on your audience's analytics, too.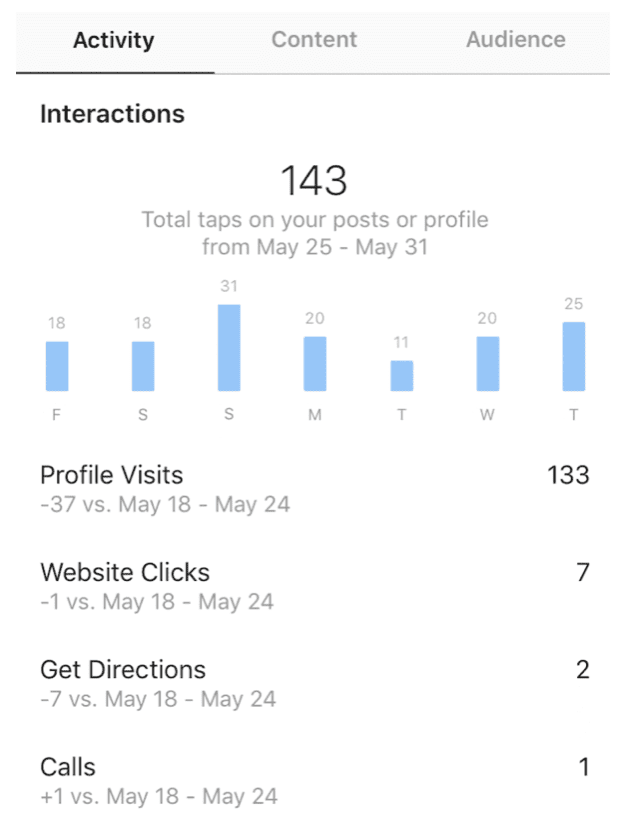 In addition to Instagram's native analytics, you can also use third-party analytics tools for additional data.
Hootsuite's analytics is a great example, offering additional information that brands can use to improve their performance on the platform.
If you want to dig deeper, your must-read guide to Instagram Analytics is here!
Stories Creators & Editors
Stories are a major part of Instagram, as we've discussed above. They're necessary… but they can also be a massive pain to create.
Editing videos or images digitally before you go to upload them (where you can then add stickers and emojis) is typically a good call, especially if you want to upload multiple slides in quick succession.
There are tools that can help, whether you're looking to create images or videos.
For images, check out graphic design software like Canva and Snappa.
When it comes to videos, StoriesAds, Magisto, and Animoto all have great templates that you can quickly customize as needed to have interesting, professional-quality videos in minutes.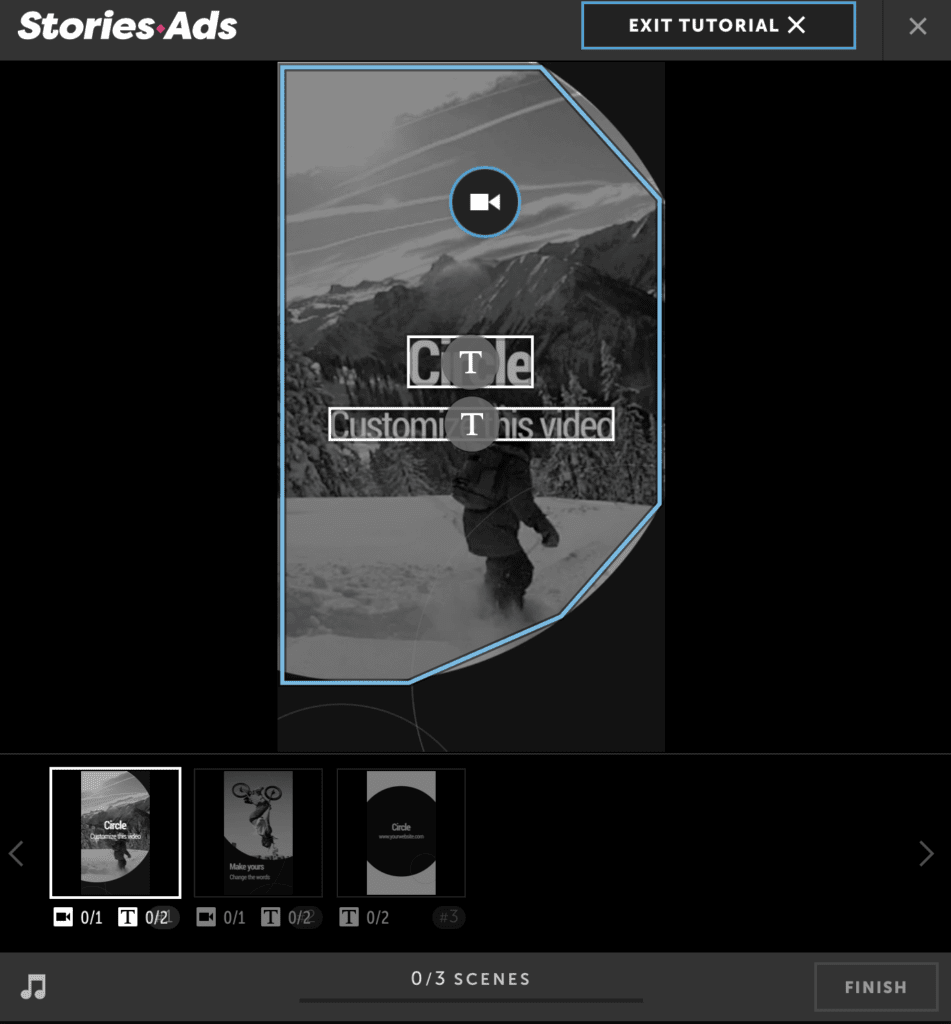 Final Thoughts
Instagram should absolutely be a priority for brands of all shapes and sizes in 2020. That's been true the last few years, and nothing is different about that now.
It's one of the most high-engaging platforms, and though the feeds aren't just chronological, they're more balanced than other platforms like Facebook, allowing businesses to still have outstanding organic reach and performance.
As you're ramping up your campaigns for the new year, make sure that you're incorporating these top Instagram strategies and leveraging these tools to maximize your results.
What do you think? Are you already using any of these Instagram strategies or tools? What's worked best for you, and which are you most excited to incorporate more in your 2020 campaigns? Share your thoughts and questions in the comments section below!