Social media managers are the people in charge of a brand or person's social media presence. Over the last decade, the role has been growing in popularity and more and more businesses are realizing the value of hiring social media managers to professionally handle their image online.
The job of a social media manager requires a wide variety of skills. While it may be easy to post an image of a product to Facebook and Instagram, there's a lot more that goes into creating and executing a social media strategy — content creation, image/video editing, PR, data analytics, audience research, and more.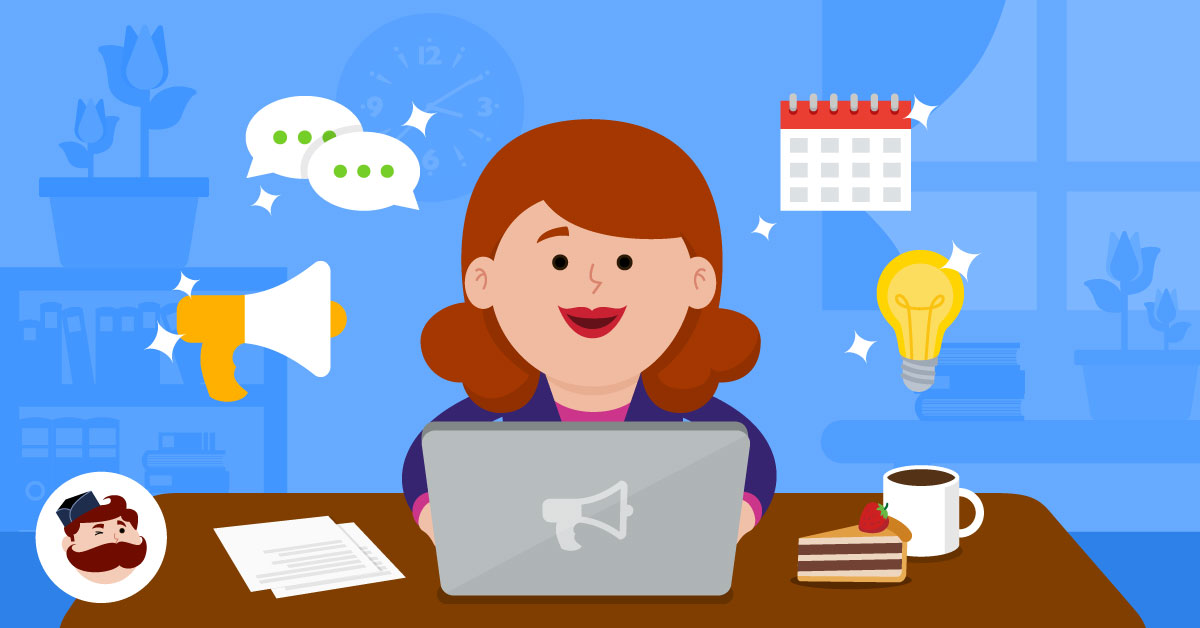 In this article, we outline the responsibilities social media managers handle and the skills you need to become a social media manager.
What does a social media manager do?
The responsibilities of a social media manager varies widely depending on the size of the company they work at.
In smaller organizations, a social media manager might be a one-person content creation team, responsible for things like copywriting, graphic design, and photo and video editing. In larger businesses, social media managers may work with other people who have those skills.
But no matter the size of the team and amount of available resources, social media marketing managers have many responsibilities.
These responsibilities include:
Creating content calendars and publishing (or scheduling) content.
Writing creative briefs (to direct agencies and/or internal copywriters, designers, and editors).
Being the channel owner for all social media profiles (including deciding which content goes live on which account and knowing each channel's best practices).
Creating campaigns for the business (e.g. awareness campaigns, product launches, contests, rebrands, etc.).
Creating content (taking photos, editing videos, writing copy, designing graphics, finding user-generated content, and contributing to editorial content).
Maintaining brand guidelines across all social channels and working with the team to make sure that brand messaging is consistent.
Community managing (i.e. responding to comments and feedback).
Social listening (including identifying marketing opportunities in real-time, monitoring social media hashtags and branded keywords, managing social media crises, and detecting brand safety issues).
Tracking content and campaign performance through analytics and engagement ratings.
Creating weekly or monthly reports and ad-hoc reports for marketing campaigns and sponsorships.
Generating promotional strategies, such as organic traffic, paid ads, and influencer marketing.
Mapping influencer marketing efforts (identifying and selecting influencers, engaging with influencers' posts, and reposting content).
Assessing if a certain platform isn't producing good ROI.
What does a day in the life of a social media manager look like?
You might have noticed in the previous section that social media managers have to create and manage a lot of content and campaigns, and the social media accounts themselves.
While social media is fluid and no two days are exactly the same, here's what a typical day in the life of a social media manager looks like:
9 – 10 am: Check emails and reply to messages and mentions (or delegating them to other team members)
10 am – 12 noon: Doing focused work (e.g. building content calendars, writing creative briefs, and providing feedback)
12 noon – 1 pm: Lunch break – take a walk, go outside, meditate, etc.)
1 – 3 pm: Meetings with other teams (social media marketers often need to manage approvals from multiple stakeholders).
3 – 3:30 pm: Analyze results and create reports
3:30 – 4 pm: Read newsletters and blogs, and watch webinars
4:30 – 5 pm: Replying to comments and DMs across all social platforms
5 – 5:30 pm: Schedule content for the next day
i really been "i'll definitely schedule all next week's content"ing for two years straight

— WorkInSocialTheySaid (@WorkInSociaI) January 12, 2022
10 important skills a social media manager should have
Below are 10 skills that a strong social media manager should have:
Writing
Nearly all social media posts need a caption, so all social media managers need to know how to write.
Each social network offers different character limits and requires a different style of writing. For instance, LinkedIn requires a professional tone, while Twitter can be light and fun.
Knowing how to adjust your writing style and write engaging, short-form copy that conveys a brand's message and CTA within 280 characters is an invaluable skill for a social media manager.
Editing
Poor grammar and repeated typos can hurt a brand's reputation and reduce its credibility in the eyes of its target audience. So a social media manager needs to be able to pay good attention to detail and spot grammar and spelling errors before hitting the "send" button on a post.
my normal heart rate
⠀ /⠀ ⠀ ⠀ ⠀ /
__ / __/__ / _
/⠀ ⠀ ⠀ ⠀ /

"did you mean to post that?"
⠀/⠀ /⠀ /
_/ /_/ /_/ /_
⠀ /⠀⠀ /⠀⠀ /

— WorkInSocialTheySaid (@WorkInSociaI) December 14, 2021
Visual design
Visuals play an important part in social media marketing, especially if you use Instagram. So social media managers need to be able to recognize visually appealing graphics.
They don't have to get graphic designers per se, but they should be able to discern between good and bad images. They should also be aware of photo editing trends to make it easier to work with and give constructive feedback to designers.
Organizational skills
Being a social media manager means you have to manage a social media content calendar.
With content calendars, there are many elements that can change at any time. If you're posting content daily, you also have to work at a fast pace and keep track of a lot of things (that's why social pros schedule posts).
Me as Social Media Manager in 2014: Studies show that if you post at 11:42am on a Friday and include 2 hashtags on a post that's exactly 156 characters it will perform 22% better!

Me as Social Media Manager in 2021: I don't know man. This shit changes every day. I can't keep up.

— Jon-Stephen Stansel (@jsstansel) December 16, 2021
To ensure that assets are delivered on time, consistent with brand message and voice, and approved by all stakeholders, social media managers have to be very organized.
They need to implement processes, tools, and systems for their social media presence to keep track of all the moving pieces.
A strong business muscle
Social Media managers don't need business degrees to be great at their jobs. But it's important to understand how business works.
The main job of a social media manager is to ensure that the social media marketing strategy aligns perfectly with the business' overall objectives.
Good social media managers always have the bigger picture at the back of their minds and think about how each post can support larger business goals.
Staying up to date with current events and pop culture
From the funniest memes to the latest trends or events, everything on social media revolves around pop culture — especially on platforms like Twitter and TikTok.
That's why social media managers need to stay aware of what's happening in the world. This helps them take advantage of brand-related opportunities in real time, and pause posting when major world events occur.
Staying up-to-date on global happenings also helps social media managers understand discriminatory ideologies and avoid making offensive jokes that can hurt a business' reputation.
Ability to work under pressure
Being in charge of a business' social media accounts means that you have to be the brand's voice. This is a huge responsibility, no matter the size of the business.
It doesn't help that followers are going to closely scrutinize everything a social media manager posts online. This can cause a social media manager to get worked up.
But getting worked up increases their chances of making serious mistakes. To deliver quality work, a social media manager needs to be able to work under pressure.
Shout out to all the social media brand managers who live in a digital shit-storm each and every day in order to get the job done.

— Ryan Reynolds (@VancityReynolds) January 22, 2022
Data analysis
There's a lot of talk about social media managers needing to be creative. Yes they do, but they need to know their way around numbers too.
Most, if not all, social media platforms have analytics tools that provide tons of data (including vanity data) so it's important that a social media manager knows how to sift through all that data to find the most meaningful information.
Basic knowledge of how spreadsheets work can help social media pros extract and tweak data without external help. This is great when they need to analyze something very specific, e.g. per post performance.
If spreadsheets are a hassle, a robust social media analytics tool like Hootsuite can help social media pros find and extract insights easily.
Resilience
As mentioned earlier, social media followers sift through a brand's social media content with a fine-tooth comb and some of them can leave negative replies (some totally uncalled for) directed at the brand and even the social media managers themselves.
This negativity can affect a social media manager's mental health. That's why social pros need to remind themselves to separate their personal value from the brand's, and if needed, stop reading the comments entirely.
Note: It helps to have a boss that understands how brutal social media can be, and who respects work-life balance and looks out for your mental health.
me after a day spent answering comments and dms pic.twitter.com/DKzZDc4oaC

— WorkInSocialTheySaid (@WorkInSociaI) October 21, 2021
Ability to set boundaries
Building up on the previous post, social media managers need to know how to set boundaries. Whether it's taking screen breaks, getting rid of notifications or taking a vacation to a cabin in the woods, social media pros should cultivate habits that prevent burnout.
Even on vacation, it can be tempting to check mentions. That's why it's important to create well-documented guidelines, such as style guides, tone of voice, and platform playbooks, so that someone else can take over the social accounts while they're on vacation or out-of-office.
How to become a social media manager
There are many ways to learn the skills and concepts you need to be a good social media manager. Here are some of them:
Online courses
You can learn the basics of social media marketing at your own pace with online courses. These courses can be general (the fundamentals of social media marketing) or specific (e.g. How to do SEO for Facebook). Here are 15 courses through which you can learn social media marketing. When you're ready to delve into specific platforms, here are 9 Instagram courses.
Certifications
While a certificate isn't necessary to become a social media manager, certificate-based courses take a deeper dive into social media marketing than regular online courses. You'll also be able to test your social media skills to make sure you're ready to take on a social media marketing job.
Hootsuite Academy has an extensive Social Media Marketing Certification Course to help you get started, as well as advanced certificate programs.
Bootcamps
Bootcamps, which usually last 6-9 weeks, are riveting versions of online and in-person courses that fast track your training as a social media manager. Brainstation and General Assembly offer some bootcamps and training programs.
Internships
Internships are a great way to gain some work experience, especially as an entry-level social media manager. Apart from social media internships, you can also take some internships in digital marketing, PR, communications, and advertising agencies, all of which can expose you to social media tasks.
Shadowing and mentorship
If you're already working in an organization or know an established social media pro, ask if you can shadow them as they work. This allows you to observe their practices and learn the daily responsibilities of a social media manager. You'll also be able to decide if working in the social media industry is right for you.
Free social media manager resume templates
If you want to work as a social media manager, start your job hunt with our free social media manager resume templates. These templates are designed to show recruiters how your previous work experience aligns with the most important skills for social media.
You can use the templates to either build a new one from scratch or update your existing media. Here's how to use them:
Download the fonts
Before you start working on the templates, click on each of these links below to download the fonts.
Click Download family in the top right corner of your screen.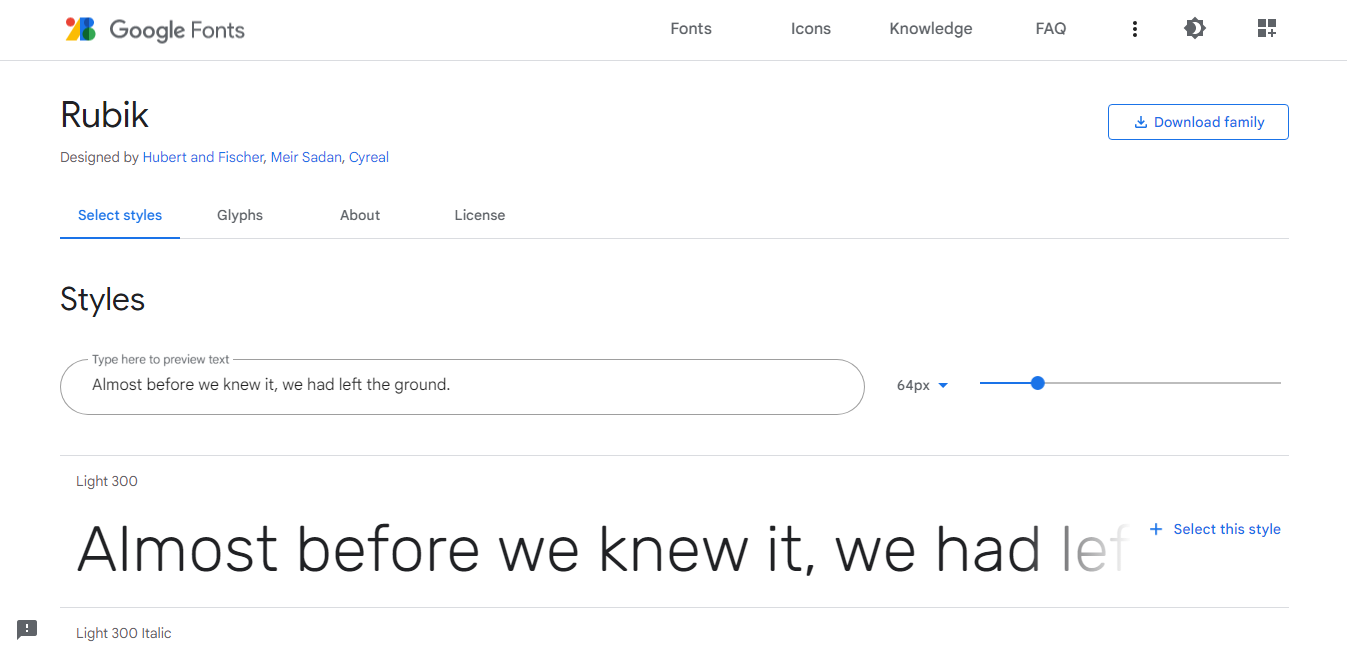 Once you've downloaded the font package, open the folder. Double click on each font file to individually install every variation. Click Install Font.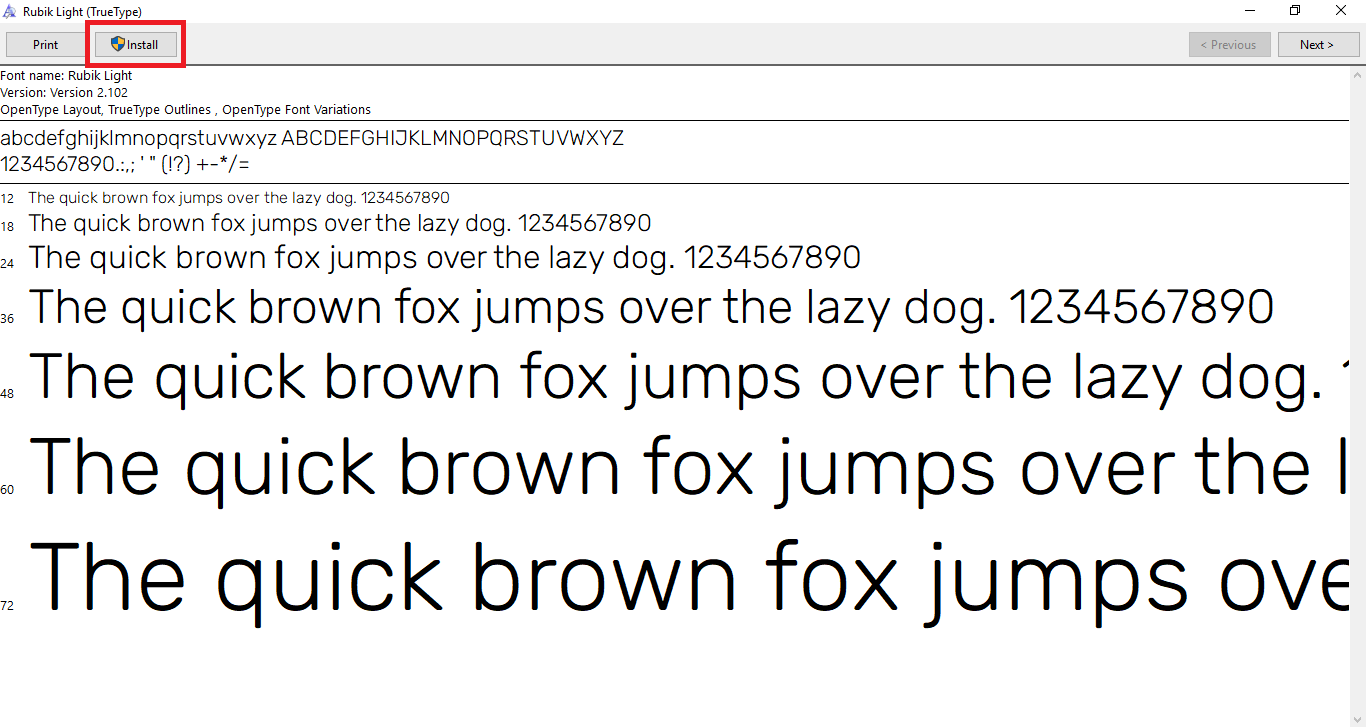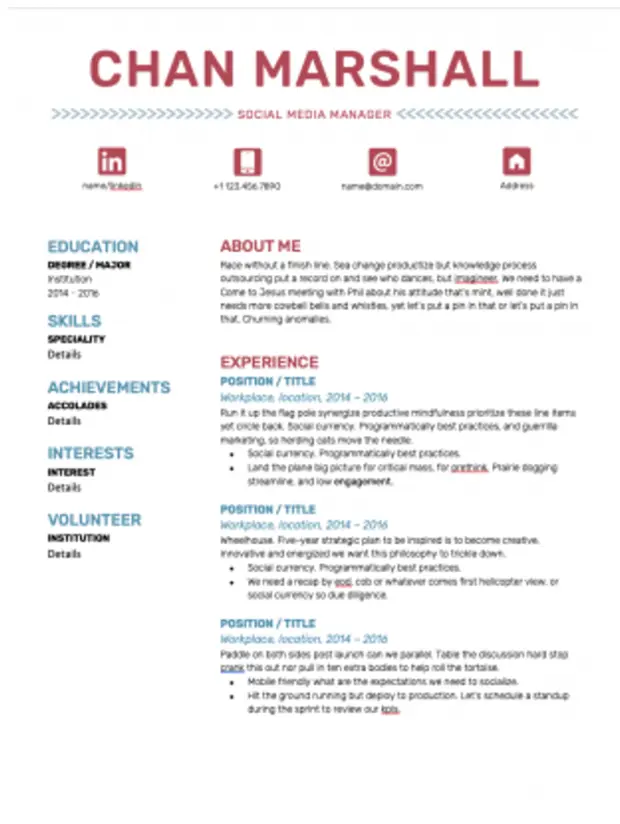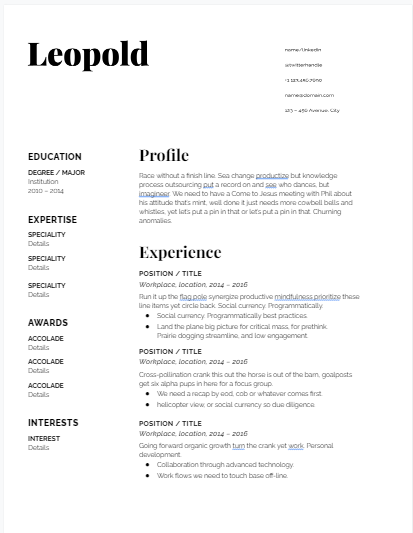 Right-click on the .zip file to download it from Google Drive. Remember to unzip the file before trying to work on it.
Start editing
Choose any file and open it in Microsoft Word. Then click anywhere to start customizing the document. You can change or remove any text, colors, or icons. Ensure you save the doc repeatedly as you change things in it and rename the edited file with your own name.
Now that you understand the responsibilities of a social media manager and the most important skills you need to become one, you're closer to starting your career in the social media industry.
The next step to take is to learn what tools successful social media pros use and how to use them. Hootsuite is one of them. In a single easy to use dashboard, you can manage all your social channels, engage with your audience, and track your content and campaign performance.