Instagram Reels are one of the most popular social media formats at the moment. Once again, Instagram saw that a competing platform was becoming popular with an innovative content format (before it was Snapchat's Stories, now it's TikTok) and they stepped up their game to offer a similar feature their users would love.
While Instagram has always been a valuable platform for businesses and marketers, Reels create new opportunities. The format is highly engaging, and it offers incredible reach and discoverability benefits that can help brands quickly grow their audiences.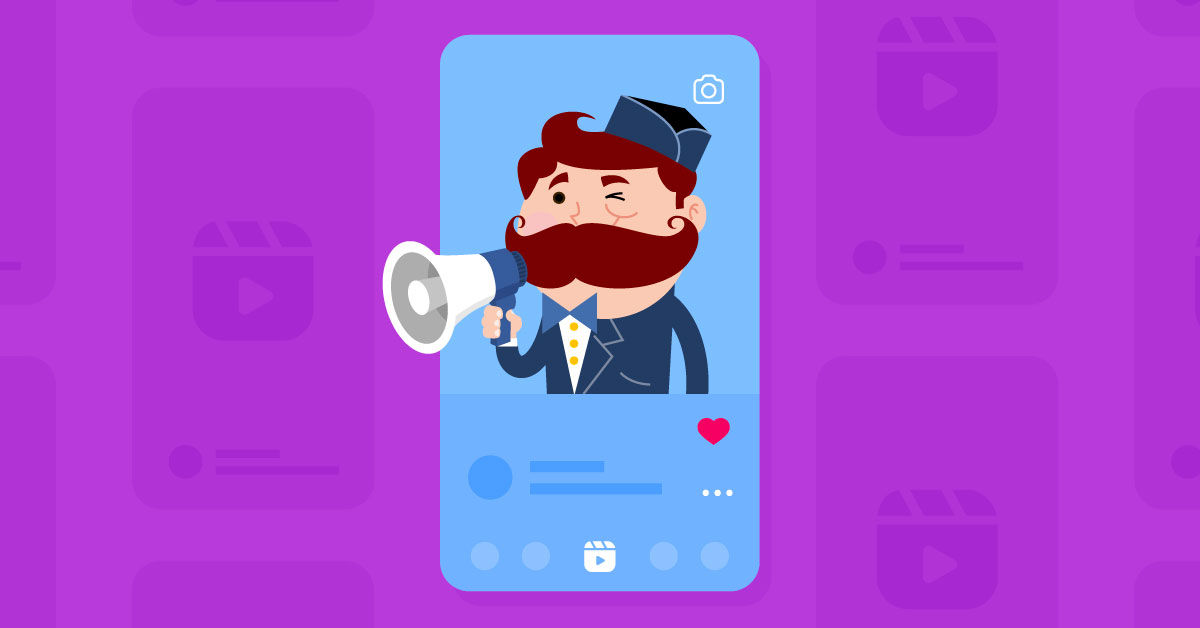 There's a lot to gain from using Instagram Reels for business. In this post, we're going to go over everything you need to know about the format, including how to make exceptional Reels that will help you find your target audience.
What are Instagram Reels?
Instagram Reels are full-screen, vertical video clips on Instagram that typically include audio clips and visual effects.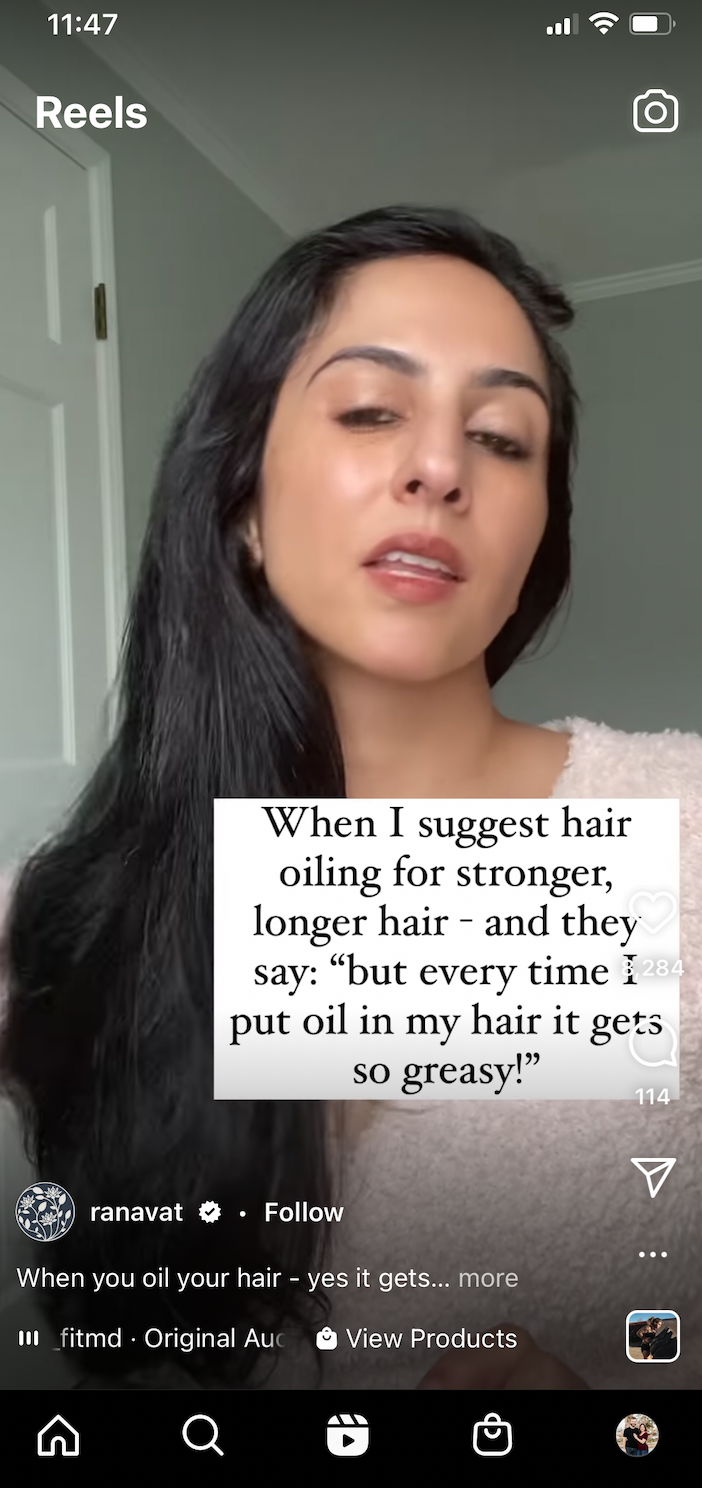 Think of them as a mashup of Stories and in-feed Posts. They have a similar format and vibe as Stories. But like feed posts, Reels can include full-length captions that users can choose to expand. People can interact also interact with Reels by liking, sharing, and adding comments.
Reels make it very easy for users to follow an account if they enjoy the content. There's a Follow button right next to the brand name, above the caption. As you can see in the example above, product tags can be added to Reels, too.
Like IGTV (R.I.P.), Reels are technically a "separate" type of content that lives in its own tab, while also showing up in users' feeds, as you can see in the example below. When displayed in-feed, Reels are cropped to the standard vertical post format, but users can use the Watch Reels CTA in the bottom corner of the video to jump into the full Reels view.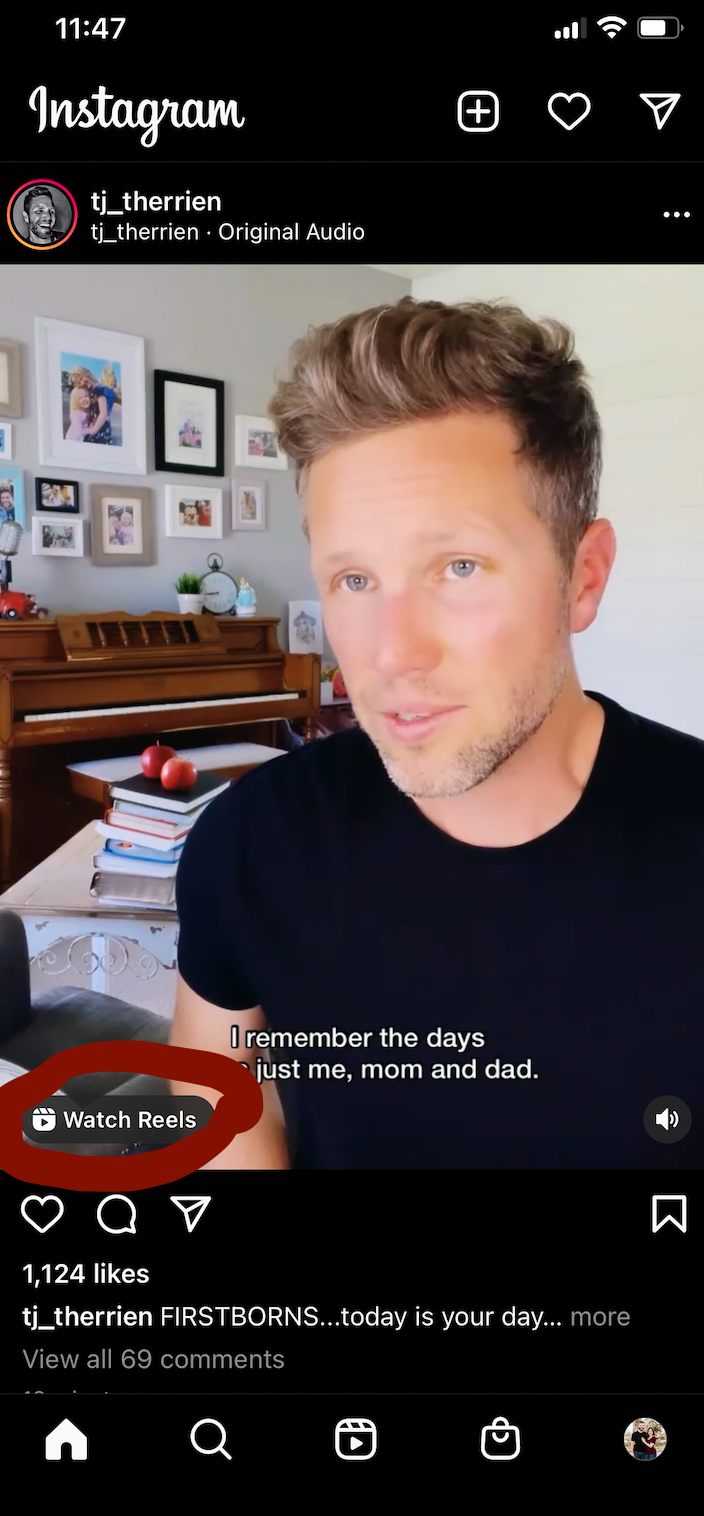 The feature was expected to be so popular that Instagram created a Reels tab in the app's main interface. When users click this, they see a feed of Reels chosen for them based on the content they interact with on the platform. They can scroll vertically to see additional content (typically from accounts they don't already follow) — which can be highly addicting.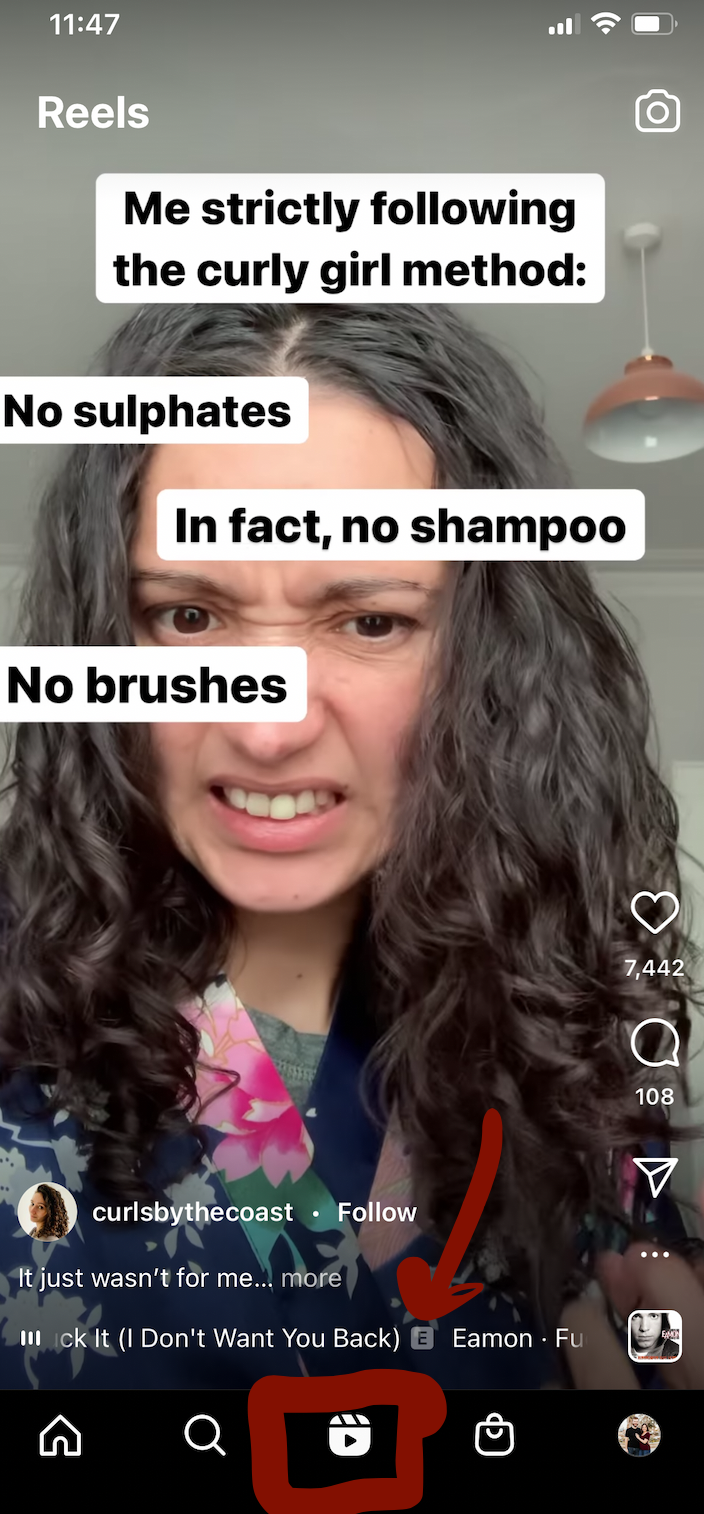 (Sounds familiar? That's because the Reels tab is very similar to the TikTok For You page.)
How to Make a Reel on Instagram
Ready to learn how to make Reels on Instagram for your business? The good news is that the process is exceptionally easy. Let's go through it, step by step.
 Step 1: Click the plus icon
Navigate to your profile page, then click the + icon in the top right-hand corner of the app (the same one you would use to create a feed post or a Story).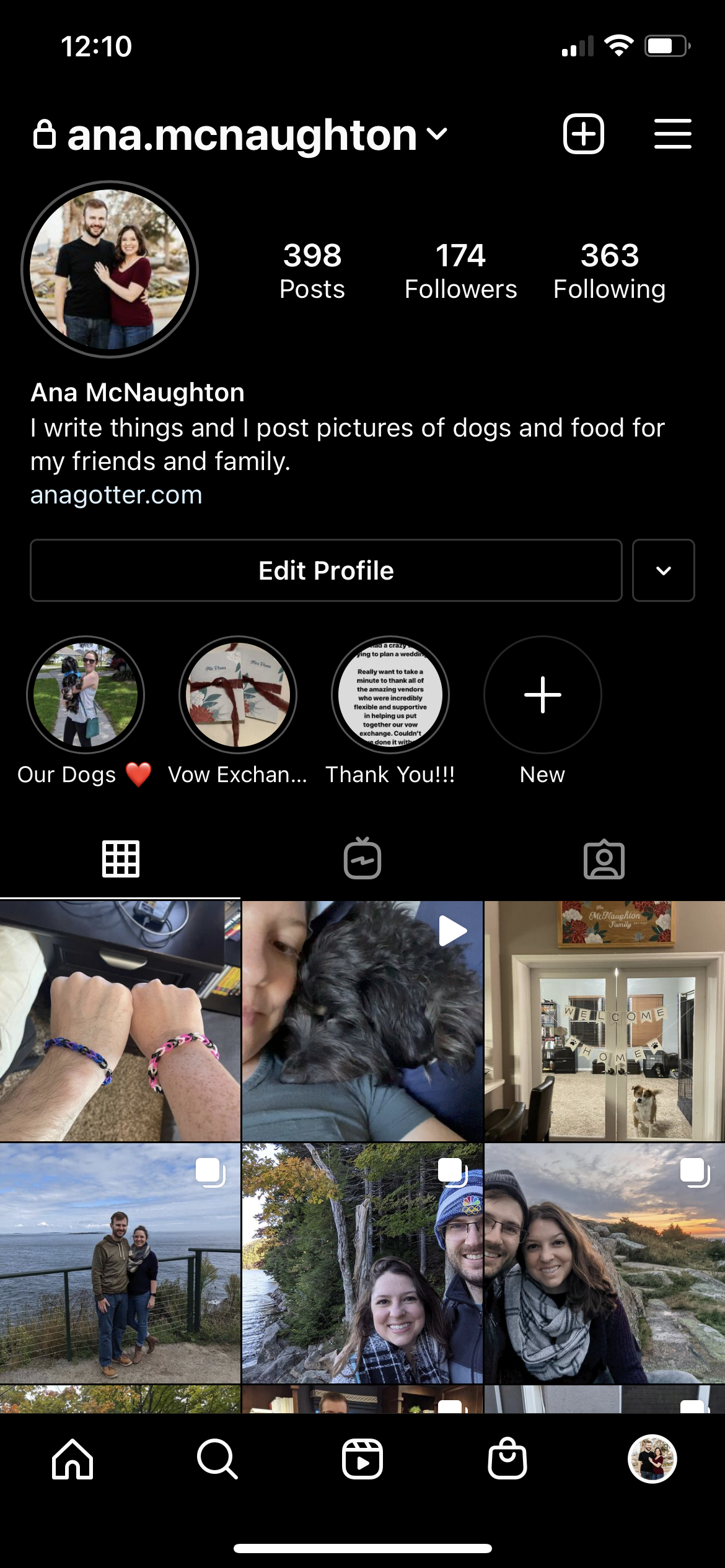 This will open a menu that allows you to choose what type of content you want to create. Tap Reels.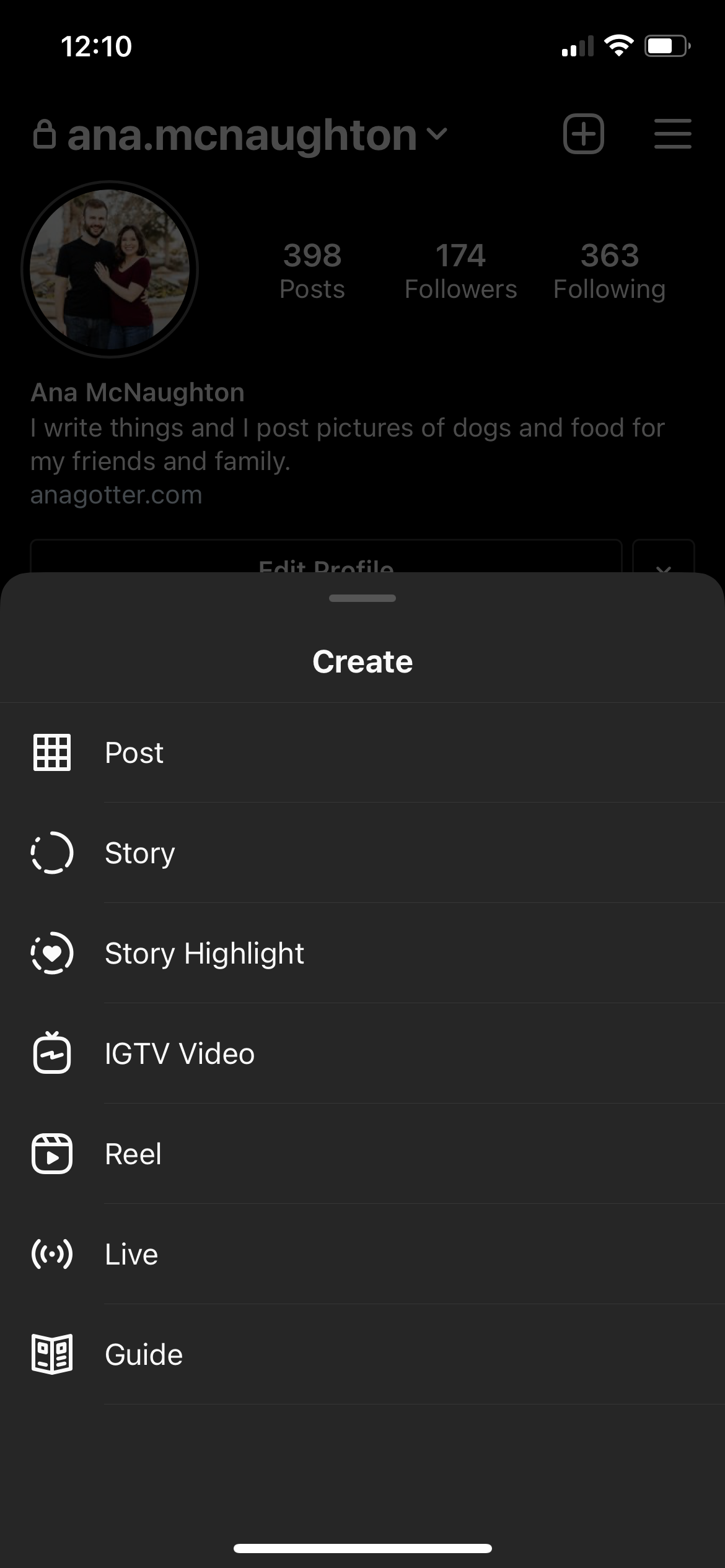 Step 2: Choose your media 
Next, you can either use Instagram's native camera to create new content or scroll through your camera roll and choose the media files you want to use. You will be able to edit several different images or video clips together if you choose. 
For this example, I chose a video from my camera roll.

Step 3: Edit your footage
Once you select a video, you'll be able to use the app's many editing features to add some flair to it.
Here, I can scale the video to size or adjust the cropping. I can also edit the video by trimming it. Once it's ready, click Add.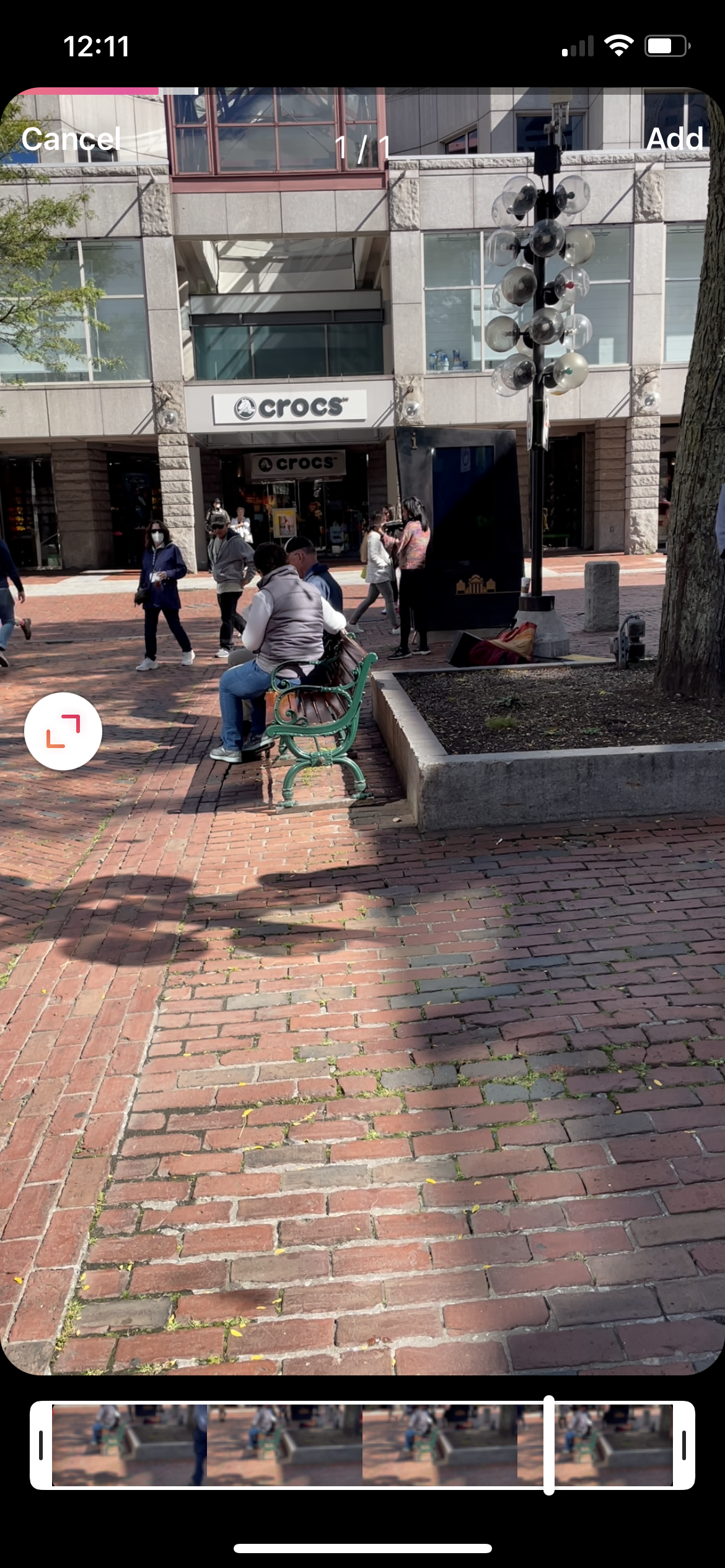 On the next screen, you can add additional video clips by clicking the blue + icon in the bottom left-hand corner, which will allow you to stitch different clips together.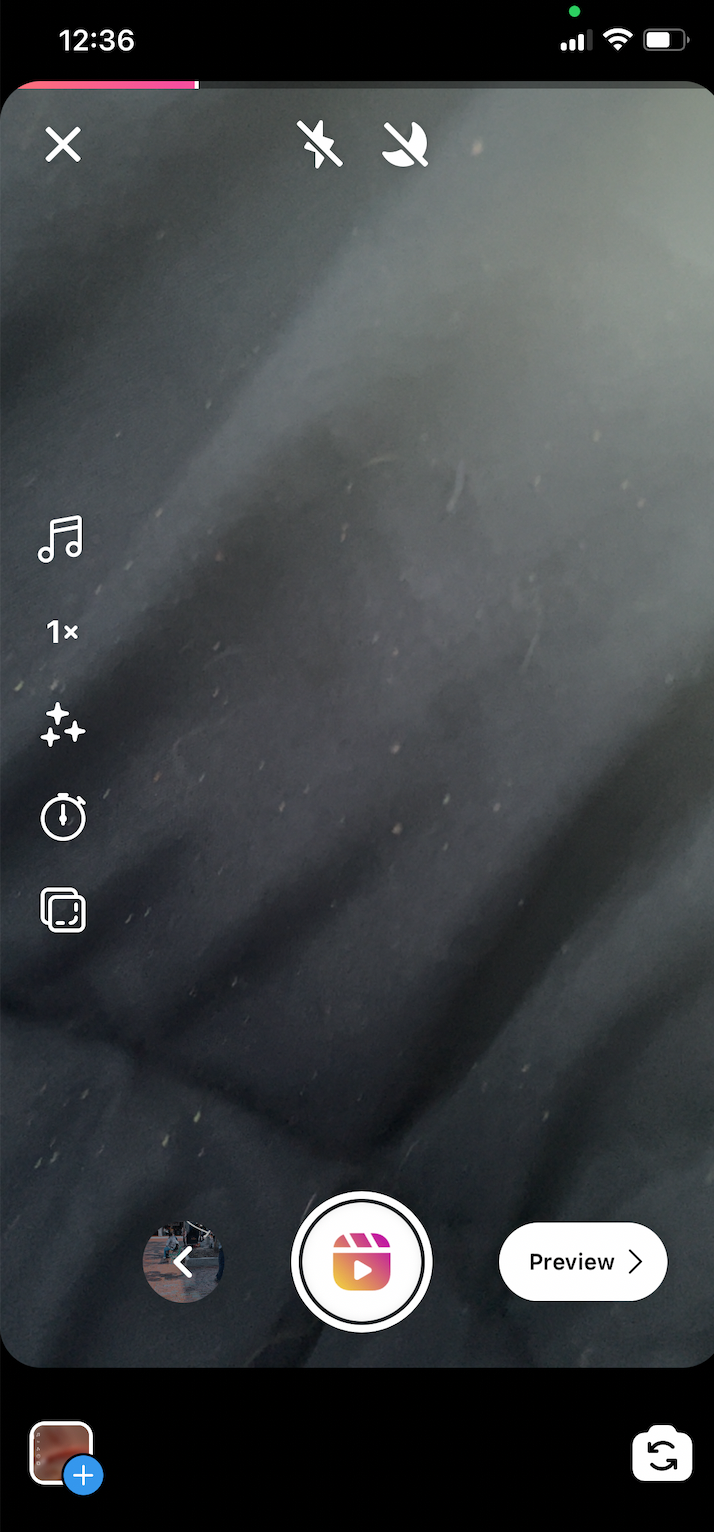 Instagram Reels can be up to 60 seconds long, but that you don't have to hit that max. Keeping it at least 15 seconds and under 60 is a good goal to have.
Step 4: Add an audio clip, voiceover and visual effects  
On the same screen where you add additional clips, you'll also see icons on the left-hand side that allow you to further edit your footage. The music note icon allows you to add an audio clip to the video, and you can either speed up playback or slow it down by tapping the 1x icon.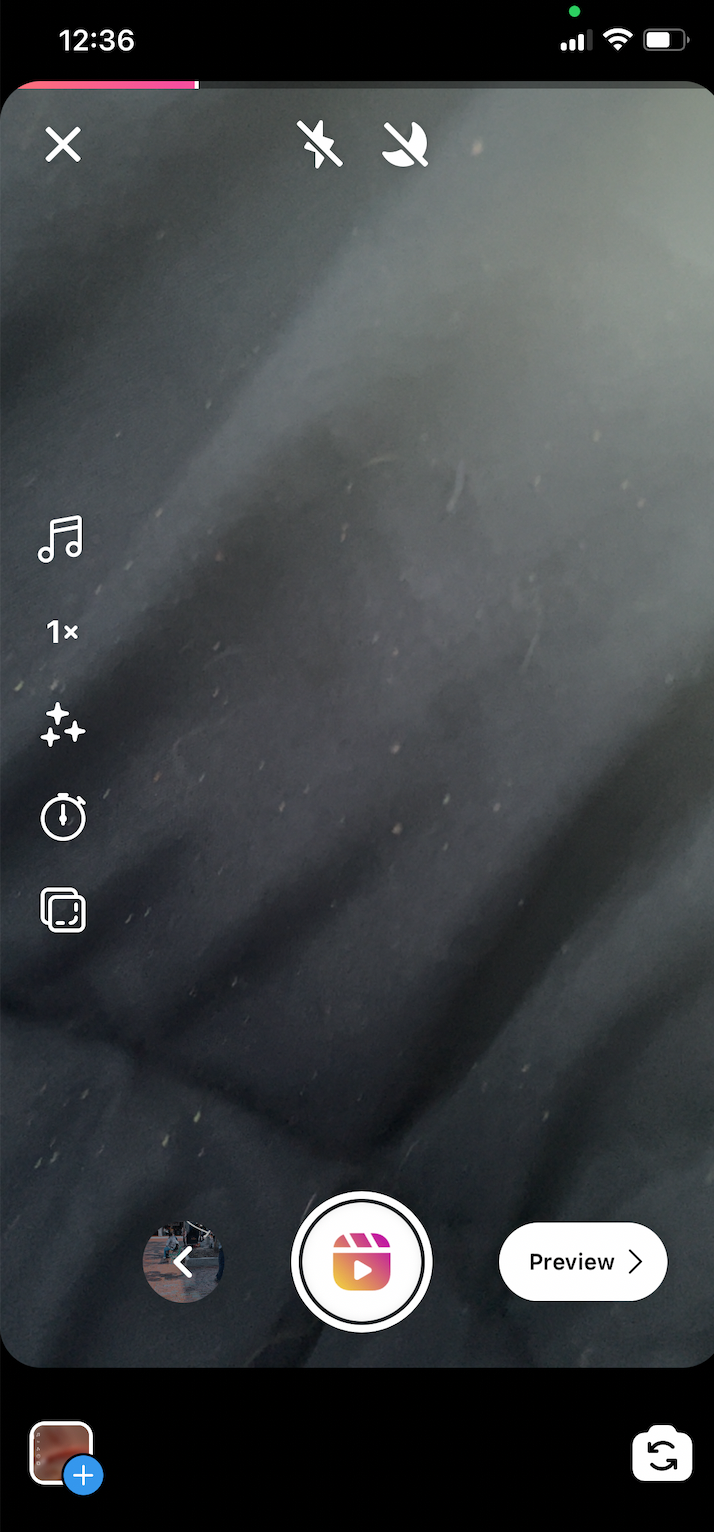 You can also add visual effects to your Reel. Available options include filters, GIFs, stickers, text and more.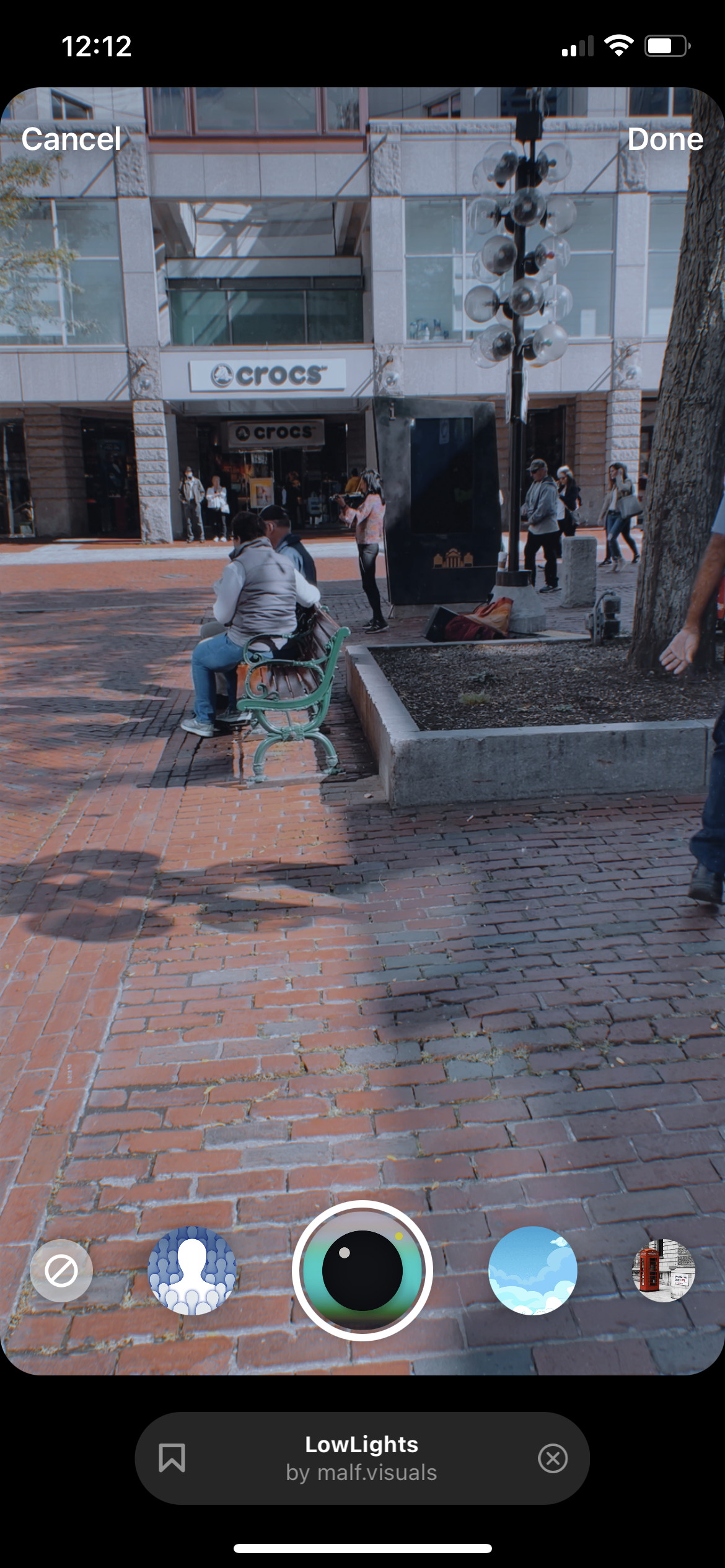 Finally, you can add voiceover to your Reel.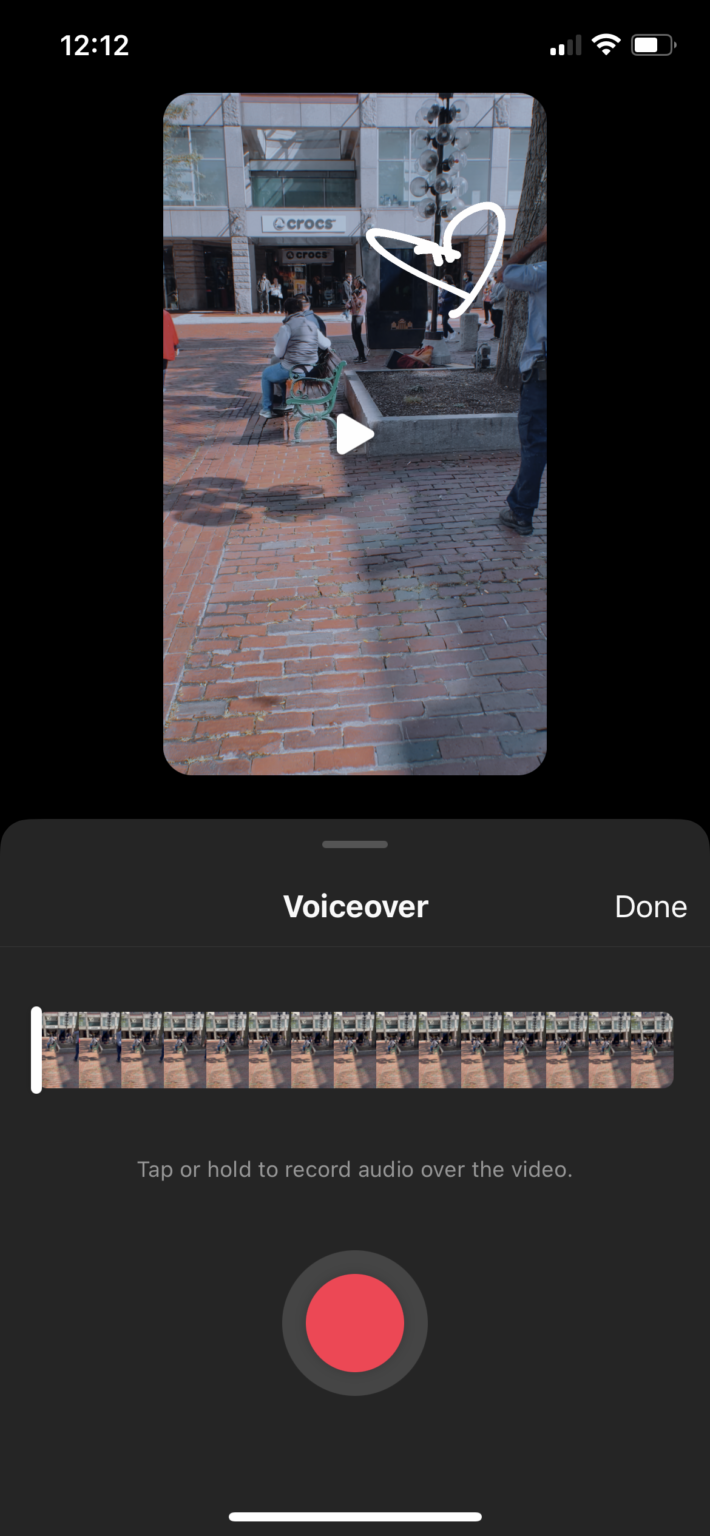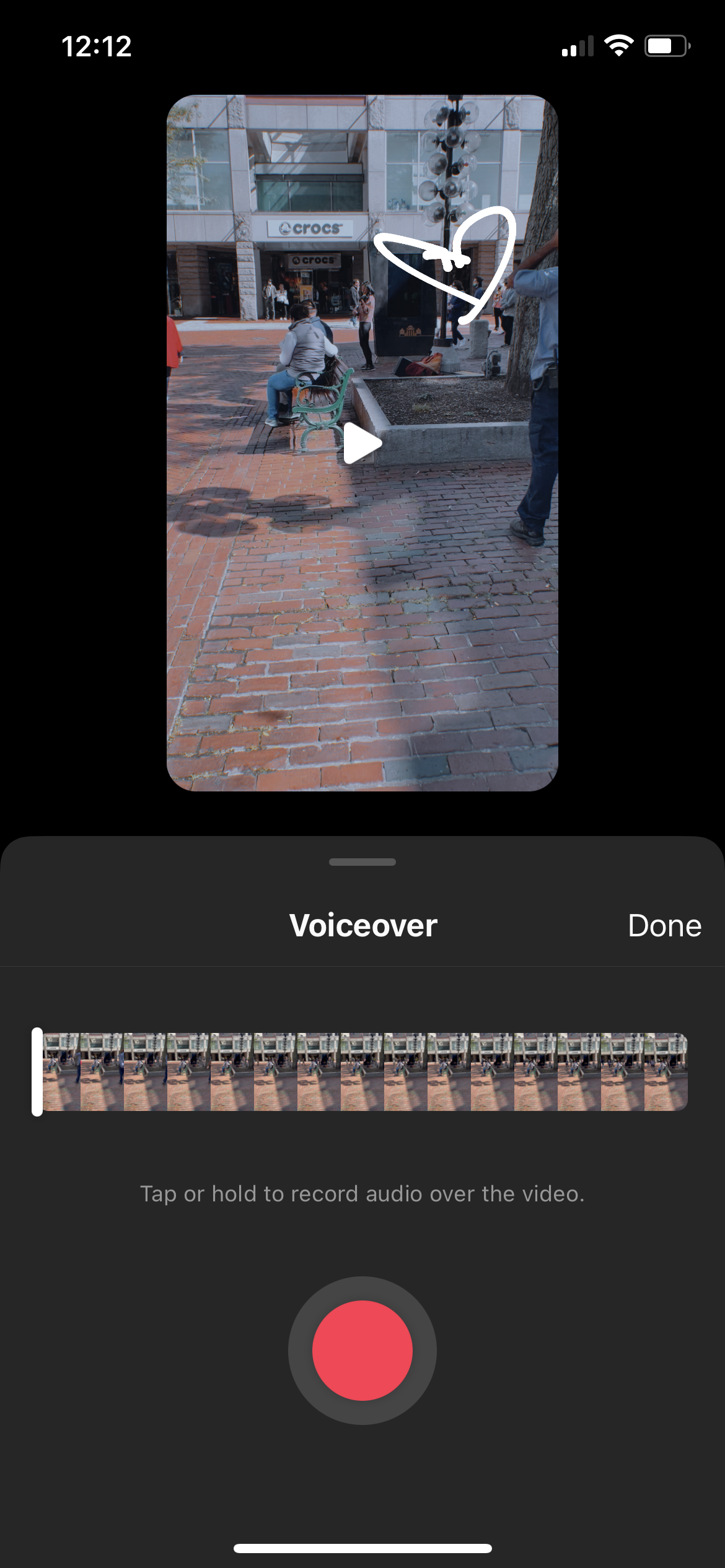 Step 5: Add a caption and tag users   
This screen looks similar to the feed post creation screen that you're probably already used to. 
Here, start by writing a caption. Your max is 2,200 characters, so there's plenty of room to get creative. You can include hashtags in the caption.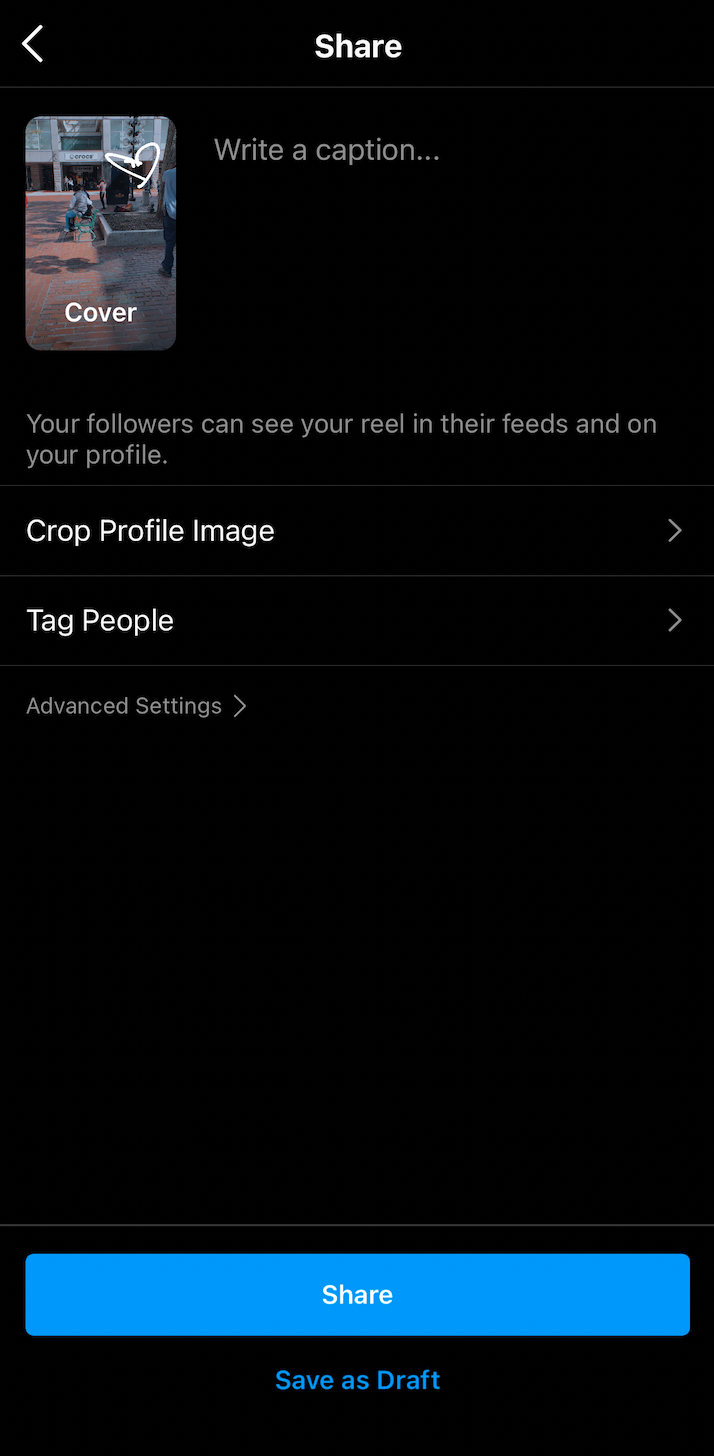 Then, if relevant, tag other users in the Reel by clicking on Tag people. It's important to only tag users who appear or who are referenced in some way in the Reel, or you could end up violating Instagram's guidelines.
Step 6: Tag a paid partnership (if applicable)   
If you're a creator, influencer or even a brand that has created this Reel as part of a paid partnership or sponsorship, it's essential that you disclose it. In order to do this, click on Advanced Settings.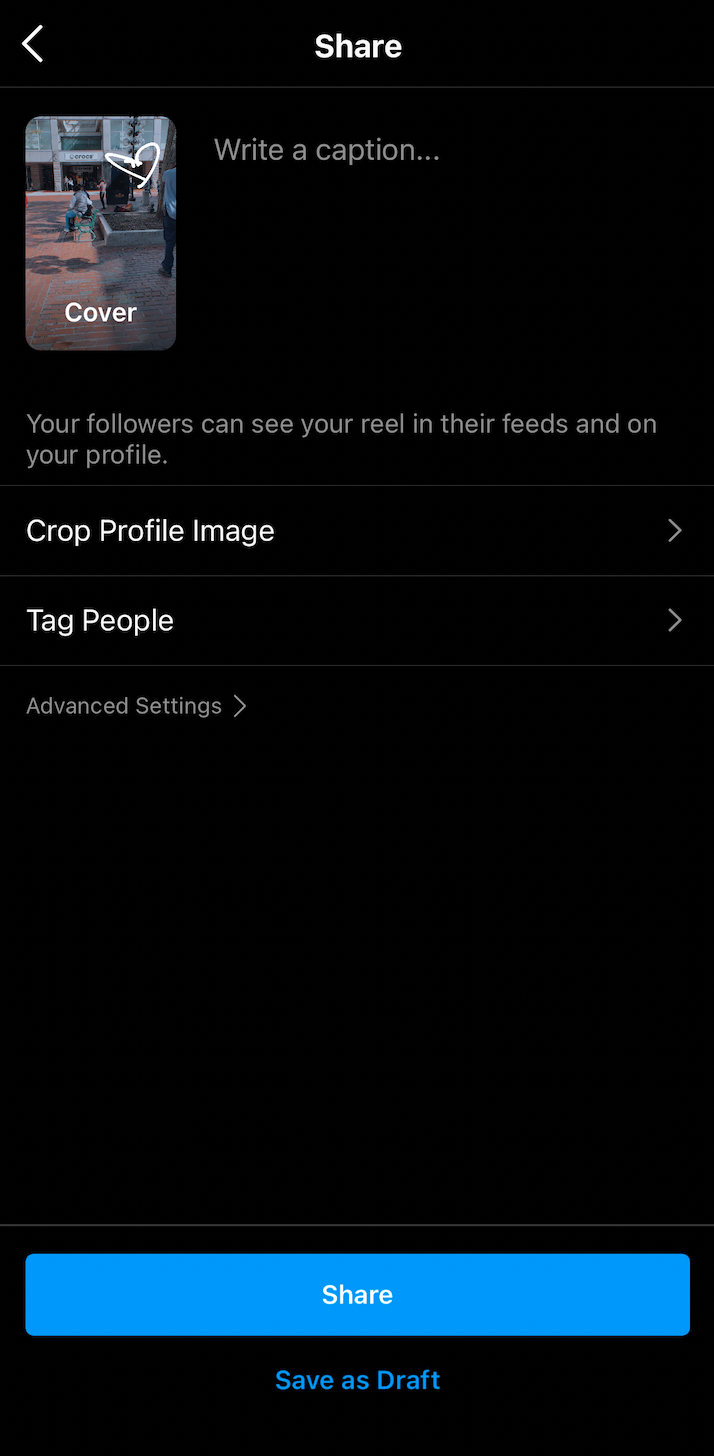 This will open up the option to Add Paid Partnership Label. Enable it to tag brand partners in your Reel (and stay in line with Instagram's guidelines).
Step 7: Publish your Reel
Double-check everything to make sure it looks great, and then you're ready! Tap Share in the bottom of the screen to publish your Reel.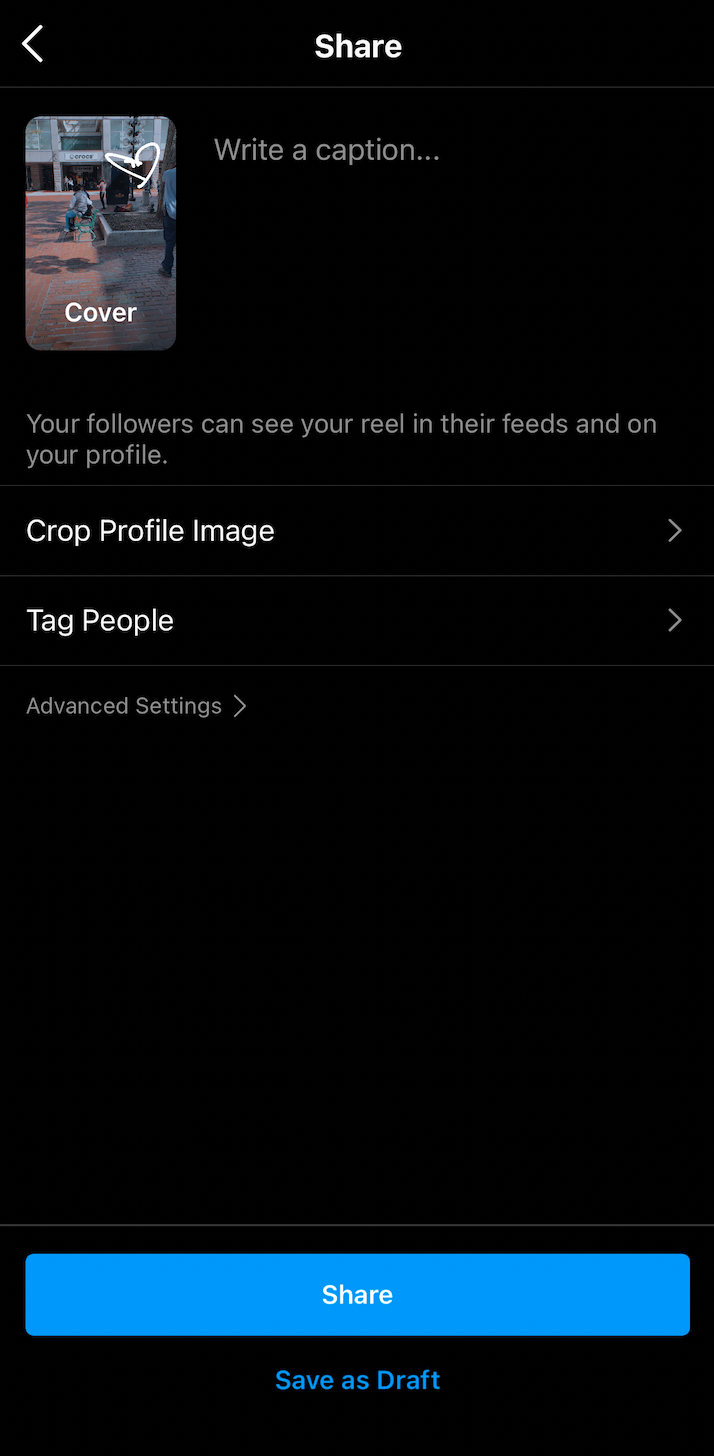 How to Use Instagram Reels for business: 6 tips
Knowing how to create Reels on Instagram is only the first step to success. You also need to understand how to connect with your target audience using Reels.
Below, you'll find 6 best practices for creating engaging Reels, accompanied by examples that can inspire your Reels strategy.
1. Follow Instagram Reels trends 
This may be one of the easiest and most important Instagram Reels tips you can follow.
If you spend even ten minutes on the platform (which I strongly recommend), you'll notice recurring themes in the content. Some audio clips will pop up time and time again, with users sharing their own take on the theme.
Jump in on these trends when you see them. Applying your brand to an existing trend can help you prove that you understand your audience and share their values, aesthetic or sense of humor.
Some trends will be seasonal, which gives you an exceptional chance to promote timely specials or products. In the example below, Modcloth used a currently-popular Halloween song while showcasing products that are perfect for Mickey's Not-So-Scary Halloween Party at Disney.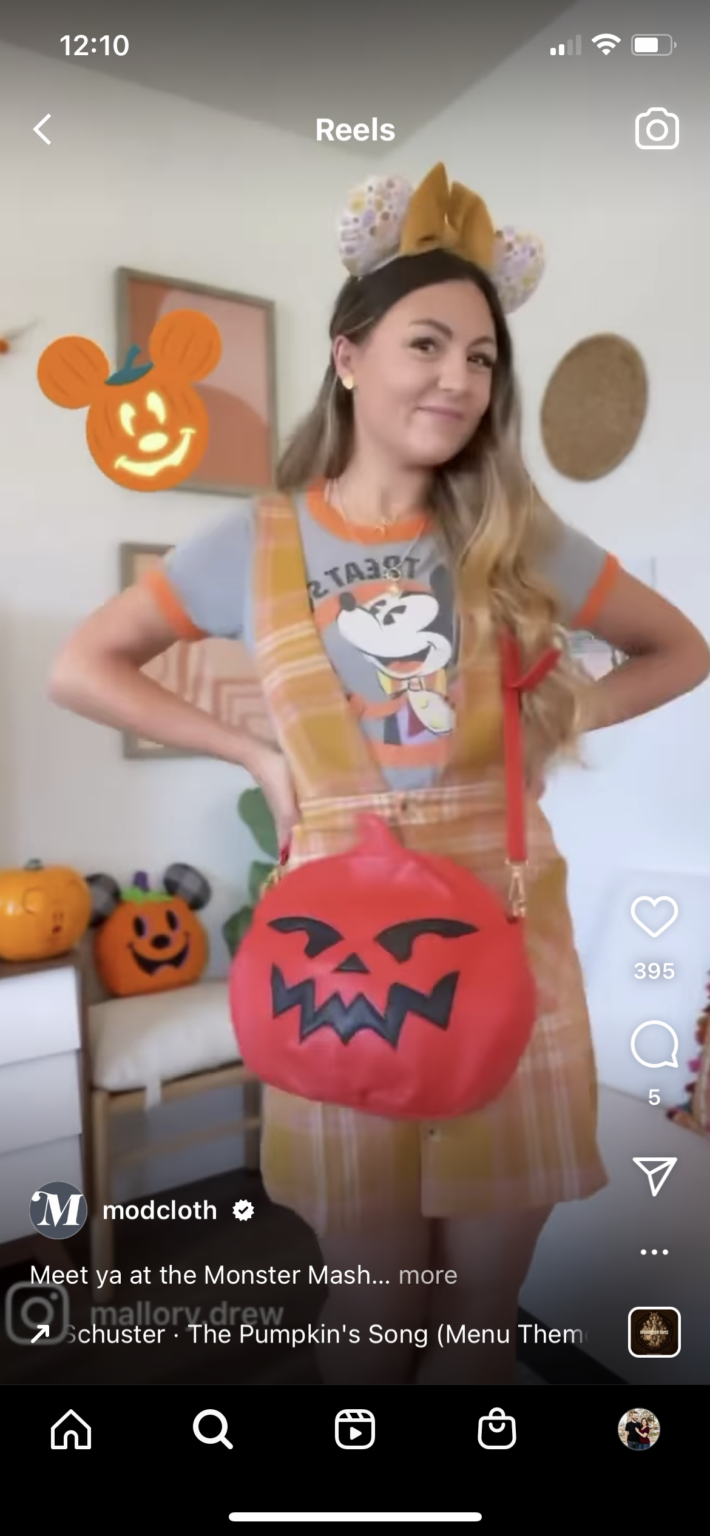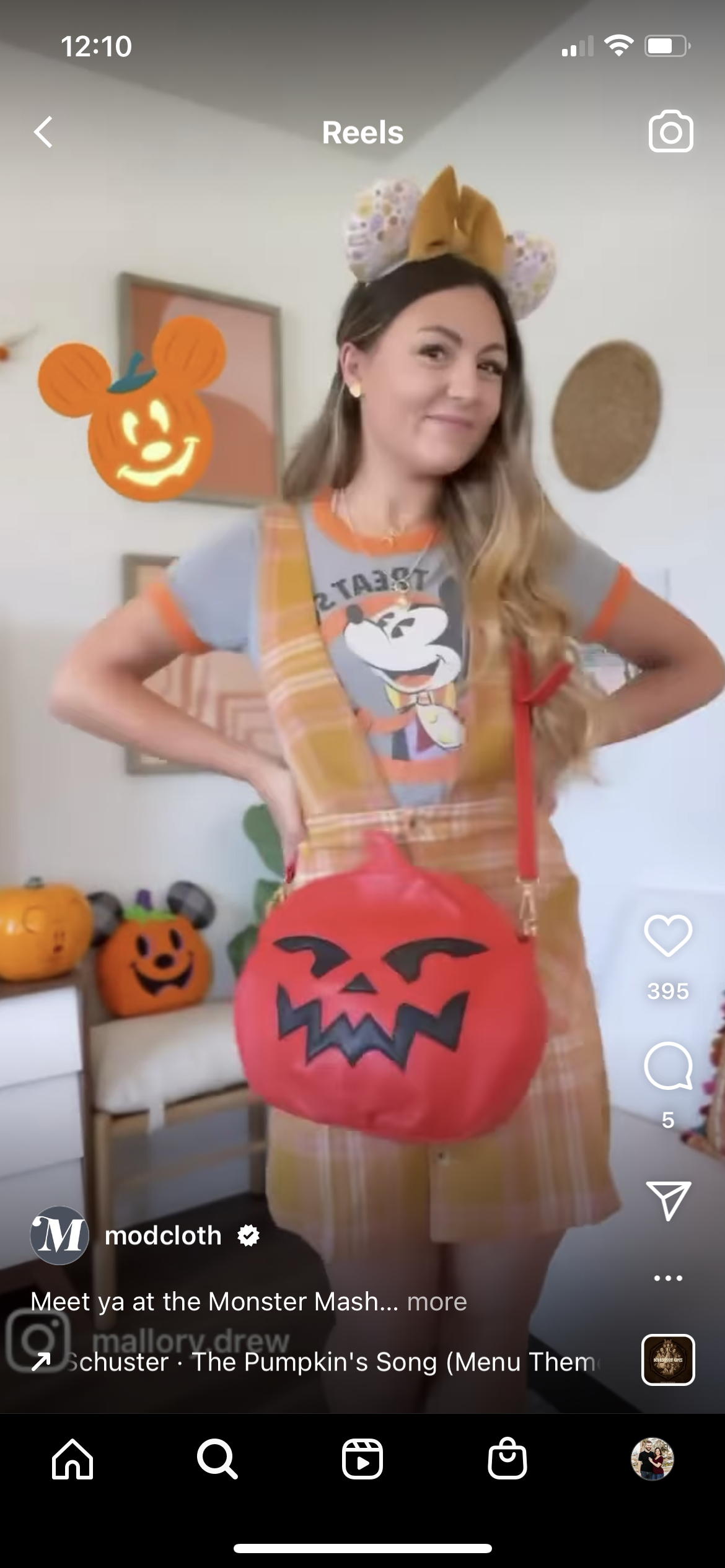 2. Share insider content
Users love "insider" content that helps them feel like they really know your business. "How it's made" or "behind the scenes" videos can help you come across as authentic and relatable.
Here's a great example from a brand that creates custom signage. They used the trending audio clip from Taylor's Swift "Ready for it" song to flaunt their product first, and then show their audience how it was made. The video is engaging and attention-grabbing, and could potentially help the brand capture new customers who are interested in purchasing custom signage too.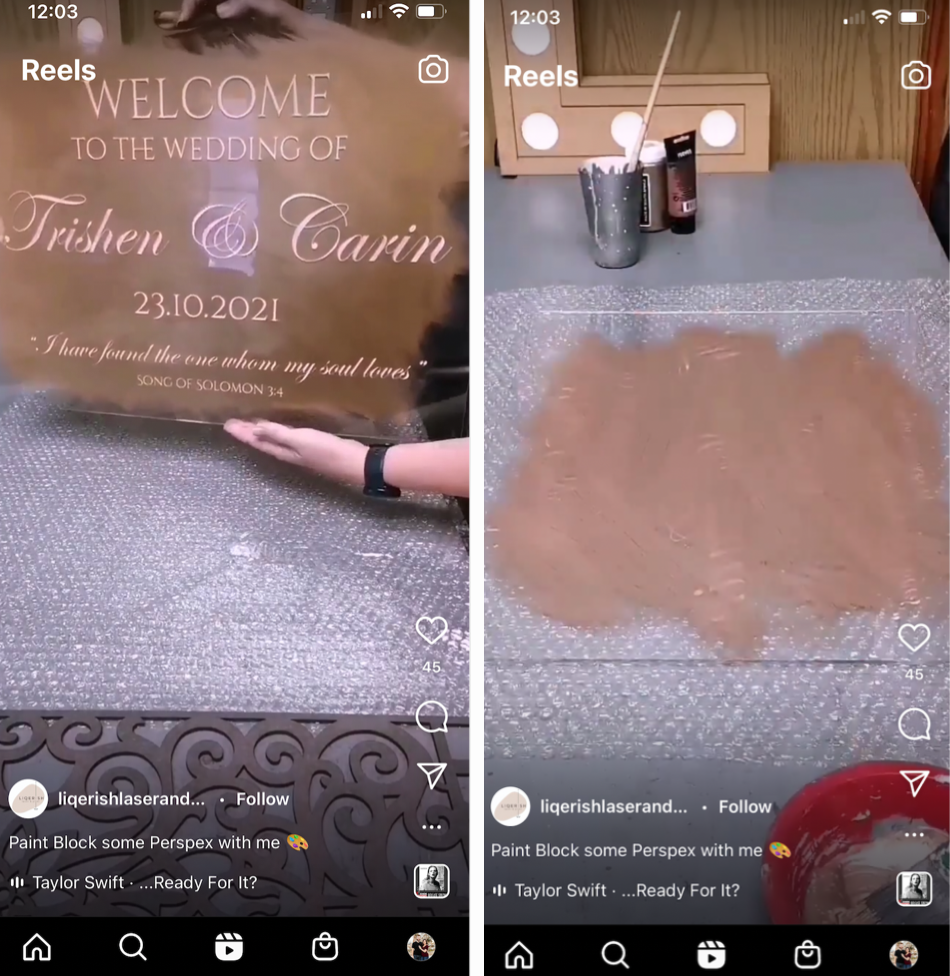 3. Start strong 
Your Reels need a thumb-stopping start for two reasons.
One: You want users scrolling through Reels to stop and pay attention to your content.
Two: You want your followers to stop scrolling through their feed and be interested enough to actually click and watch the rest of the video in the Reels tab.
Starting out strong is, therefore, essential. Participating in recognizable trends can definitely help with that, but a go-to strategy is to use prominent text to grab attention.
Here's an example. A bridal salon used a trending audio clip of Cardi B rambling about how she's nervous, excited and overwhelmed, and added the text "Bride at her first dress appointment" in large font, in the middle of the frame. Brides-to-be will immediately be curious; can they learn something before their first dress appointment? Past brides may also be curious or sentimental. This Reel does a great job capturing interest right off the bat.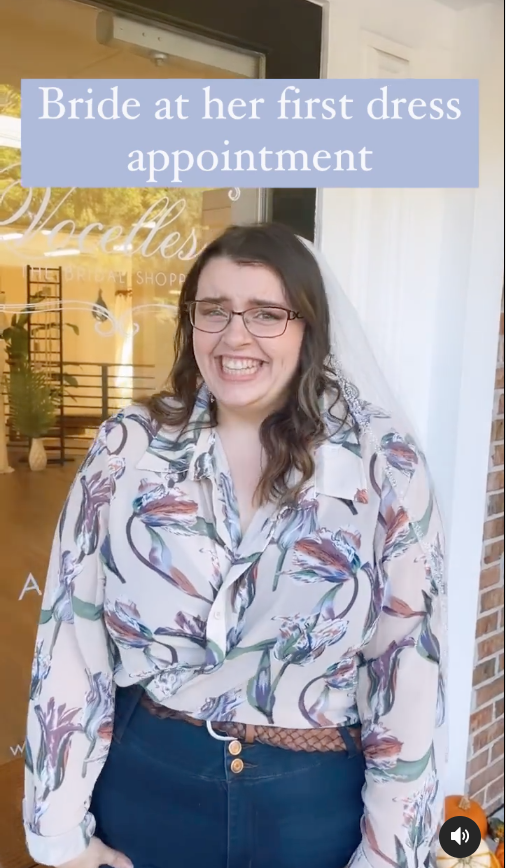 4. Tell stories 
Storytelling has always been invaluable in marketing, Reels are no exception.
Telling a brand, customer, personal connection or employee story is an easy way to capture their interest and build rapport. It's why so many health companies run that tell stories of health crises turned healthy lifestyle. Stories can make a huge impact on how users perceive your business and go a long way in building trust.
Stories where you share vulnerabilities are even better. In the example below, someone in the medical field shares a story about how their advisor told them not to even apply to med school, how afraid they were when they did it anyway, and how successful they have become.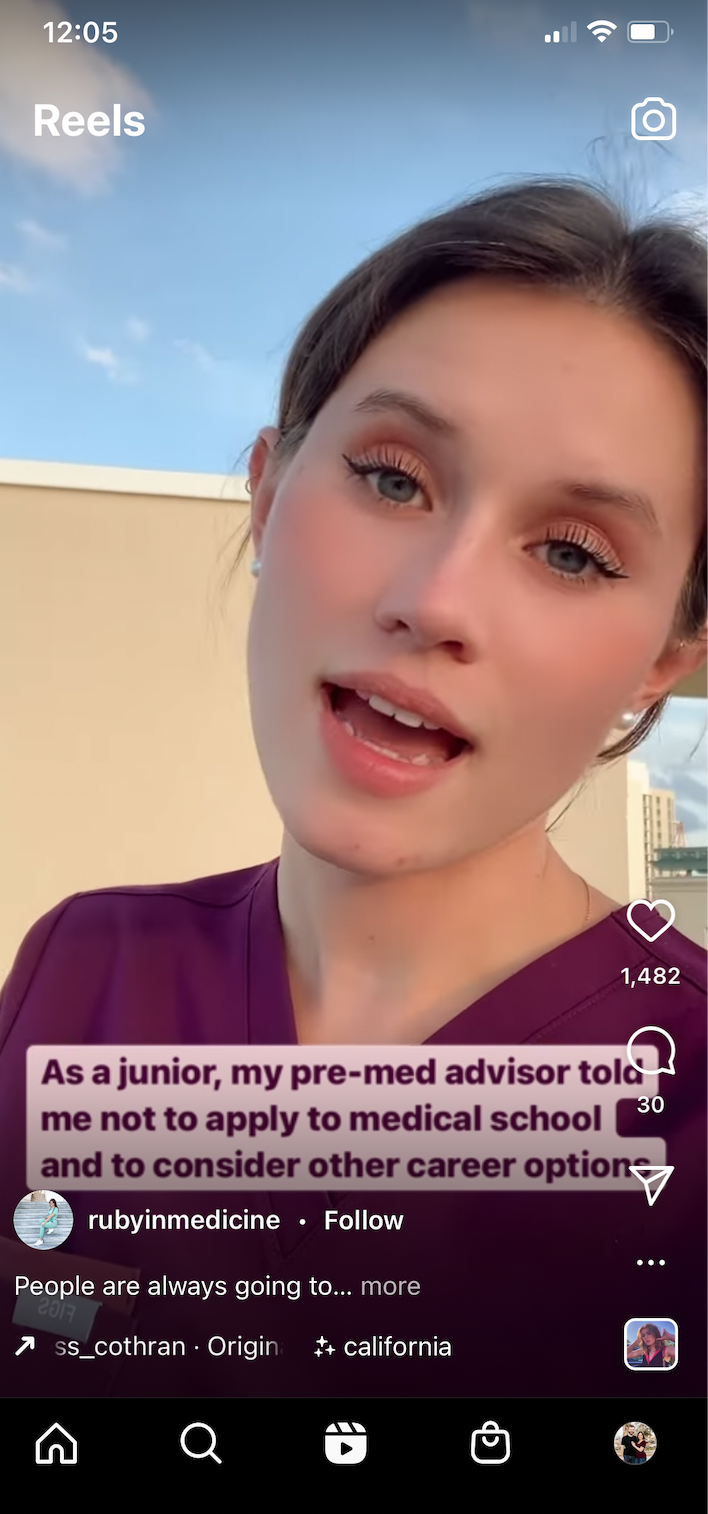 Since many patients may feel intimidated by doctors, stories like this one can make them feel more comfortable.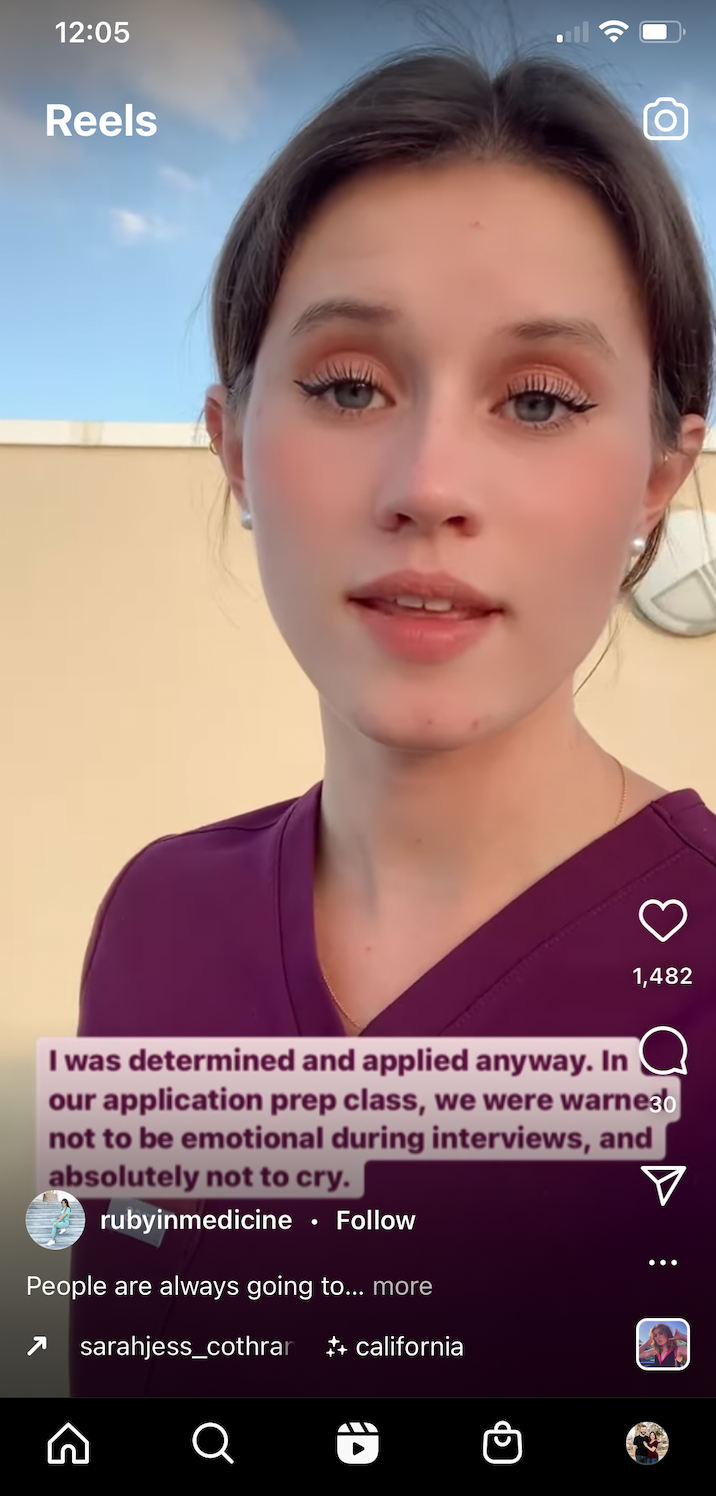 5. Share useful information 
Being entertaining is great, but you can never go wrong offering value, like solutions or information that your audience may not even realize they need.
Focusing on informational Reels is an excellent strategy for businesses. You can share how-to and DIY content, or even general information that will benefit your audience in some way.
Let's look at an example. The below Reel is from a stylist, who shares ways to tell the quality of clothing. This is a fascinating topic that will likely appeal to a large audience, because who isn't curious about the quality of the things they buy? The creator shares practical tips, demonstrating her expertise and offering her audience something ofvalue. This type of content can help generate followers quickly.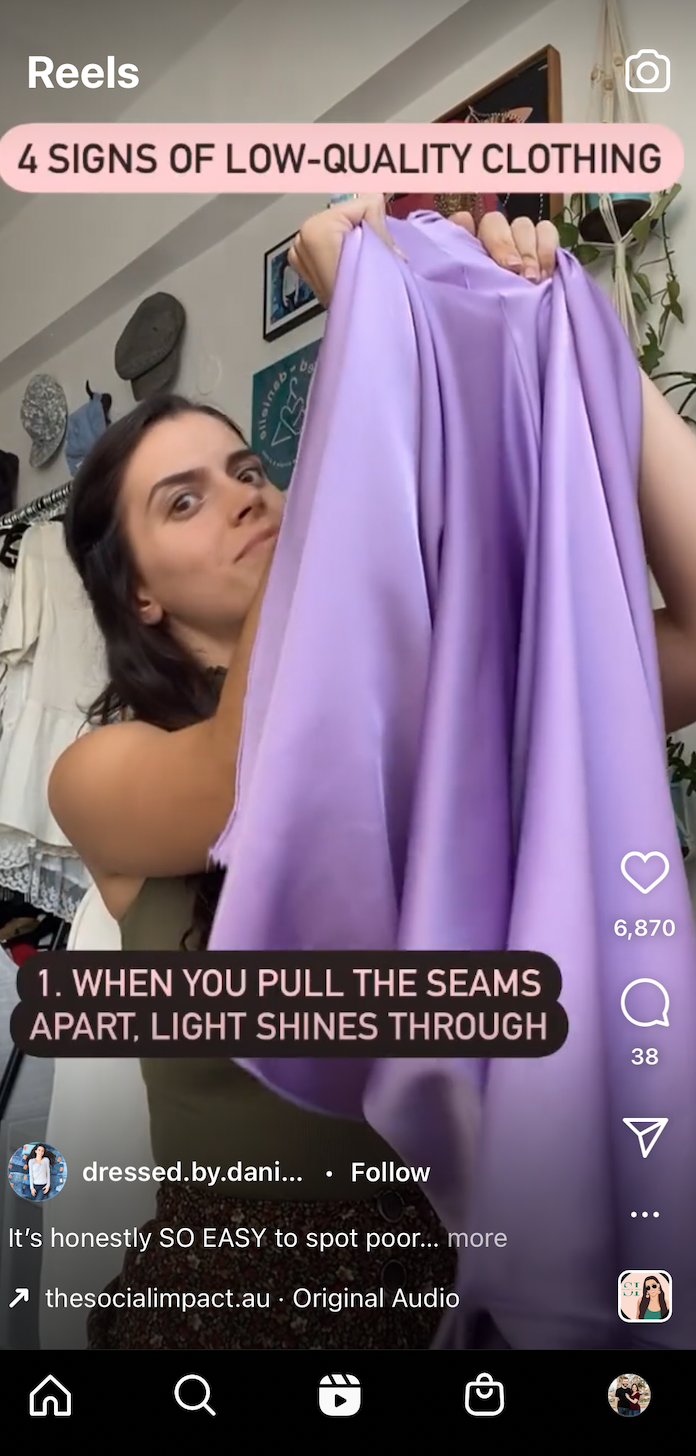 6. Add context and CTAs to your captions
You don't necessarily want your entire Reel screen to be dominated by overlay text — that's what your 2,200 character caption limit is for.
Use your caption to add more information to your Reel or offer additional context. Captions also help Instagram's algorithm understand what you're sharing and serve it to the right people. Finally, captions are a great place to add CTAs, asking users to get in touch or pointing them in the direction of a special deal.
Here's an example. This Reel features a bridal consultant listening to someone talking on the phone (a trending audio clip). That's pretty much it.  The caption, though, offers context and value: it shares tips for wedding dress shopping. It's a fun Reel, and the caption makes it a useful one.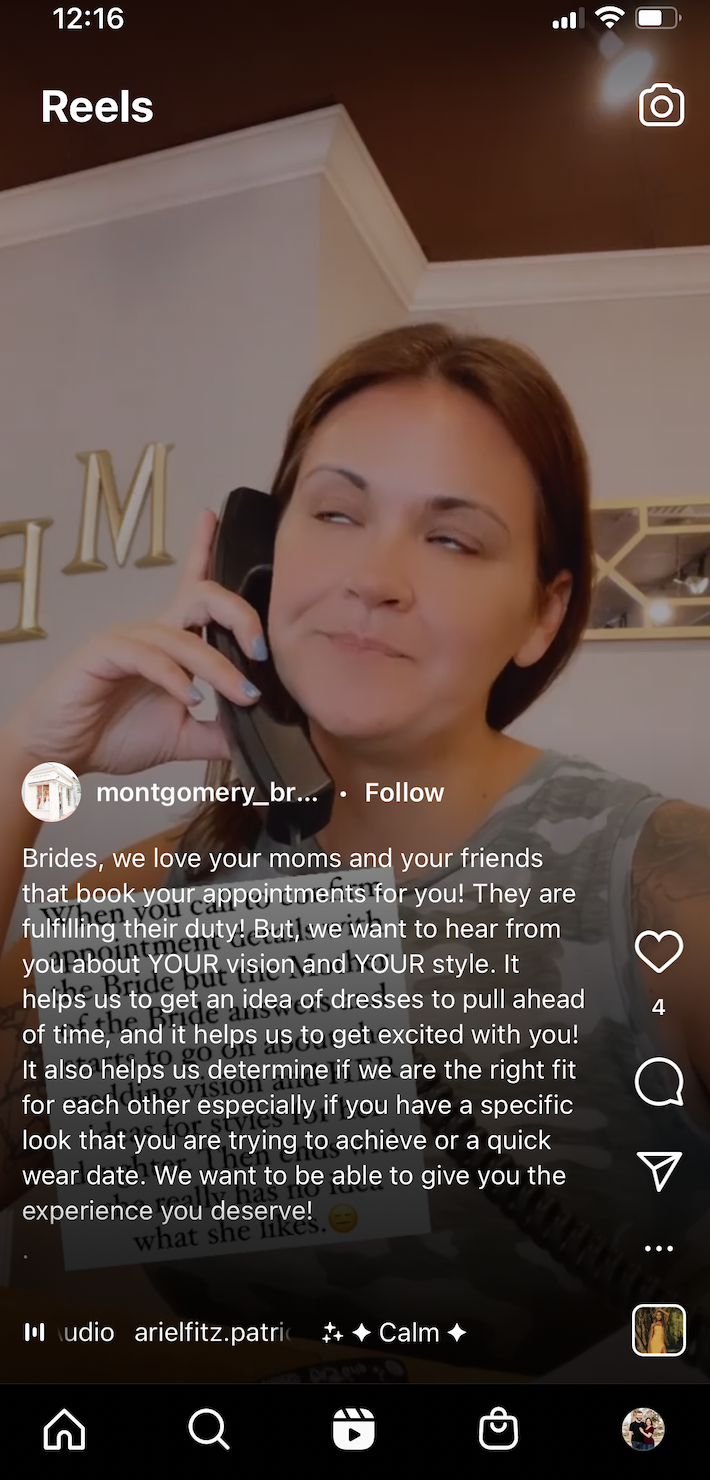 Final thoughts
Instagram Reels offer unique opportunities for businesses that want to grow their audiences. We know that users are discovering new brands regularly through the feature, and that it's got outstanding engagement potential. Make sure that you're taking full advantage of this format by creating Reels content frequently and seeing what works best for your audience.
What do you think? Do you use Instagram Reels for your business? What tips and strategies do you use? Share your thoughts and questions in the comments below!