Facebook Ads can be exhausting. Trust us, we get it; there's a lot to keep up with and so much to manage. That's why we're such big fans of Facebook Ad tools that make our jobs infinitely easier.
Over the past decade, there has been a rush of Facebook ad tools that boast the ability to do everything from help you create gorgeous images to automate ad optimization itself. In this post, we're going to look at nine of the best Facebook ad apps and tools that can help you save time and improve the quality of your ads all at once.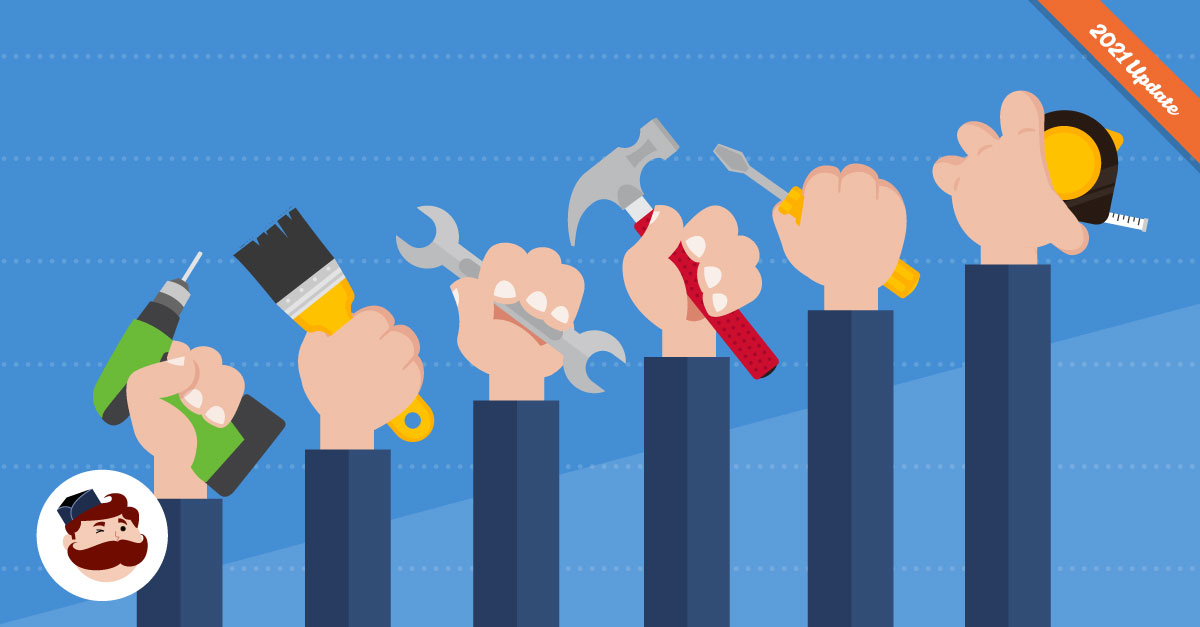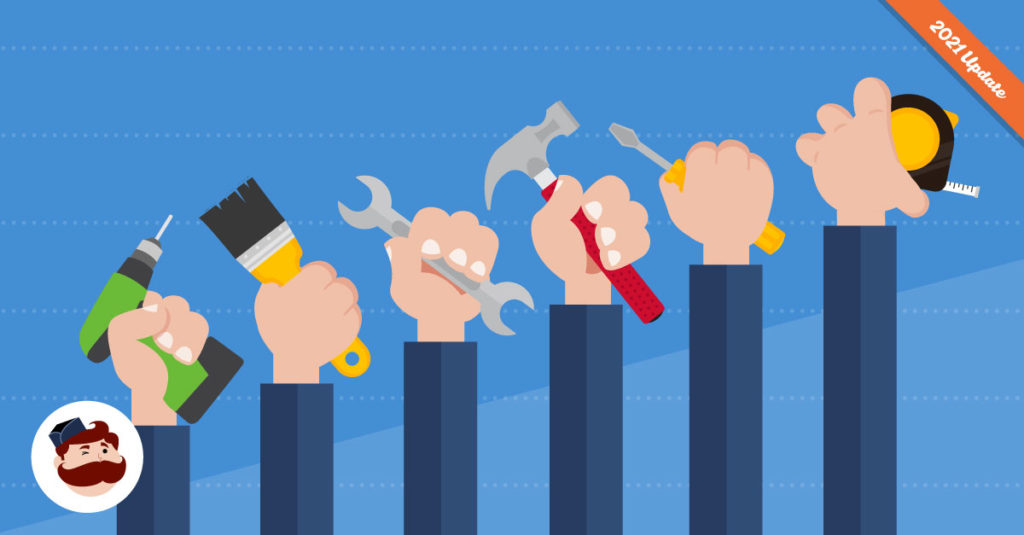 Facebook Ads Automation Tools 
The word "automation" is very welcome to busy marketers, and there are fortunately some outstanding Facebook Ads automation tools on the market. Not all are created equal, so let's take a quick look at each.
Of course, we have to start with AdEspresso!
We're a little biased, but we think AdEspresso is among the best when it comes to ad creation and automation software, with strong optimization features that will help you boost the performance of your campaigns quickly.
When creating your campaigns, you can choose from multiple ad formats and split test multiple headlines and ad texts on a single ad campaign, along with variables like audience targeting criteria. AdEspresso will monitor your campaigns as you run these tests and assess which factors create the winning combination.
They'll then optimize your ads accordingly, and give you tips on how you can improve campaign performance. As great as Facebook's algorithms are at optimizing your campaigns automatically, we can help take you to the next step with our advanced tips and in-depth analytics.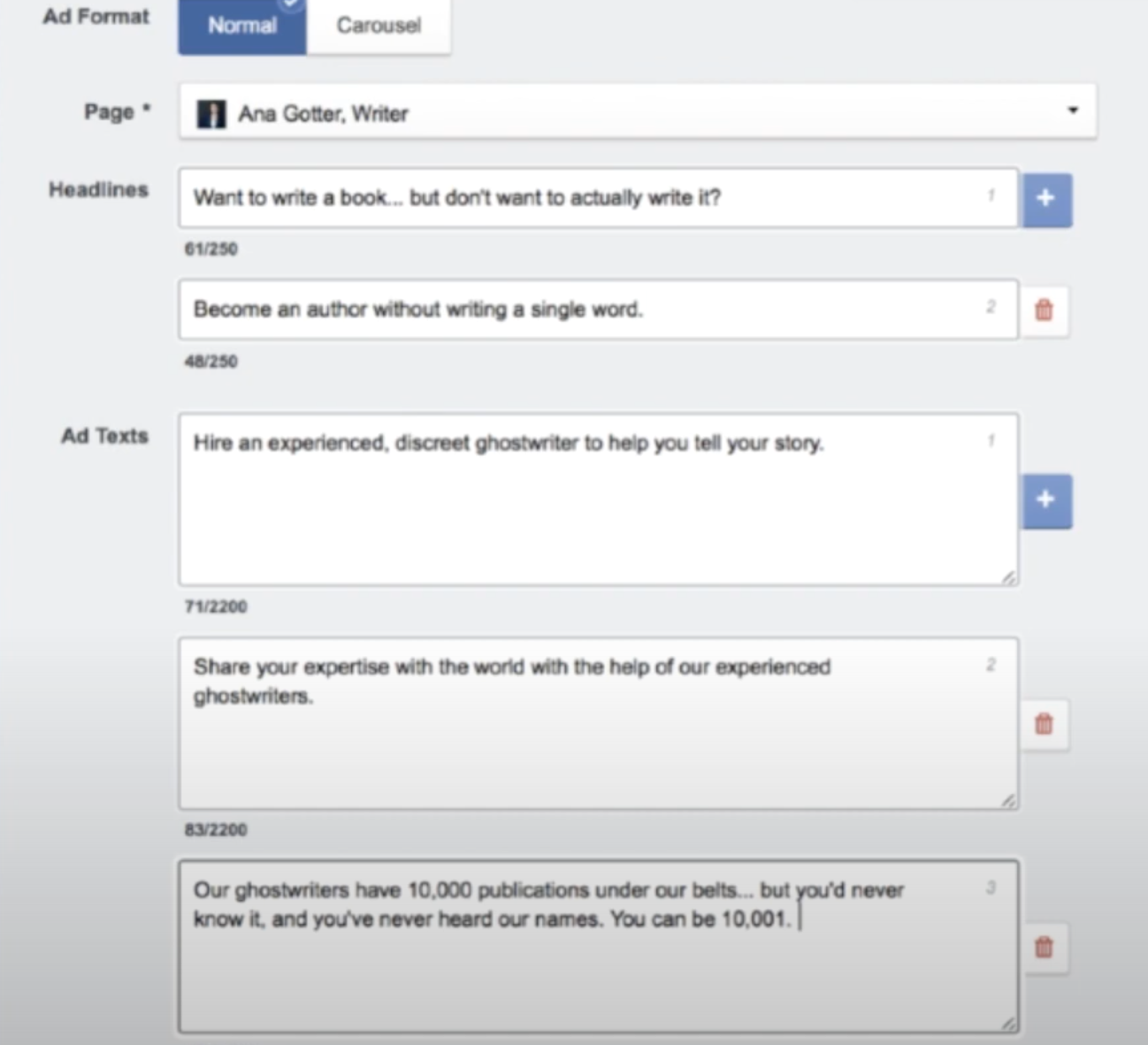 There are some features here that become only more valuable as you scale up, including the following:
Grid composer, which allows for bulk creation using dynamic text
Unlimited control over automatic Page post promotion
Facebook ads reporting tools, including customization of the margins and metrics that matter to you most
Tagging for aggregated reporting
Ability to run ads across Facebook and Instagram, as well as Google Ads
You're likely already familiar with Hootsuite's organic Facebook marketing tool, but did you know they have a Facebook ad tool, too?
Like AdEspresso, Hootsuite Ads allows you to run PPC campaigns across Google, Facebook, and Instagram.
Creating ads is quick and easy, allowing you to create hundreds of ads to test within just a few minutes. Despite the ability to scale, you still have full control of everything, including audience, placement, and budget.
There are plenty of collaborative tools here, allowing you to send ads for approval or sharing feedback on them. And for teams who are already using Hootsuite, this is an extension of a tool you already know and love, keeping things all in one place.
Hootsuite Ads both streamlines the ad creation process, saving you time, while simultaneously making your ads more impactful in the process. That's a win-win situation if we ever heard of one.
We can't talk about automation tools without talking about the native Facebook ad manager tool, which you can access here for free.
While it definitely doesn't have the bells and whistles that third-party tools like Hootsuite and AdEspresso do, it's a great free tool for businesses ready to create their ad campaigns.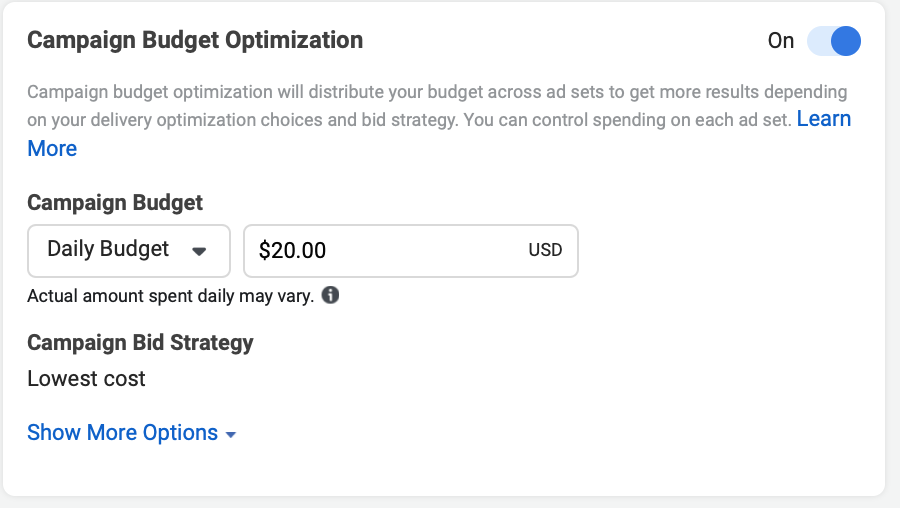 They've expanded the platform significantly over the past few years, now offering the following:
Native split tests (though not at the scale of third-party tools)
Campaign budget optimization
Customizable bid strategies
A strong Facebook ad preview tool to see what your ads will look like in each placement

Facebook Ads Design Tools 
Creating, managing, and optimizing ads aren't the only thing you need to worry about. Image creation also takes up an exceptional amount of time when you're trying to scale your Facebook ad campaigns.
Check out these three Facebook ad design tools to streamline the creation process and get stunning visuals.
Canva may be the most popular graphic design tool out there right now. It's a great resource, especially for marketers and creators who lack any design experience.
To get you started, they have plenty of customizable templates that you can use to create strong images for your campaigns. You'll want to make sure that your text only takes up 20% of your image at the most, and you can upload product images, brand logos, and more to the image.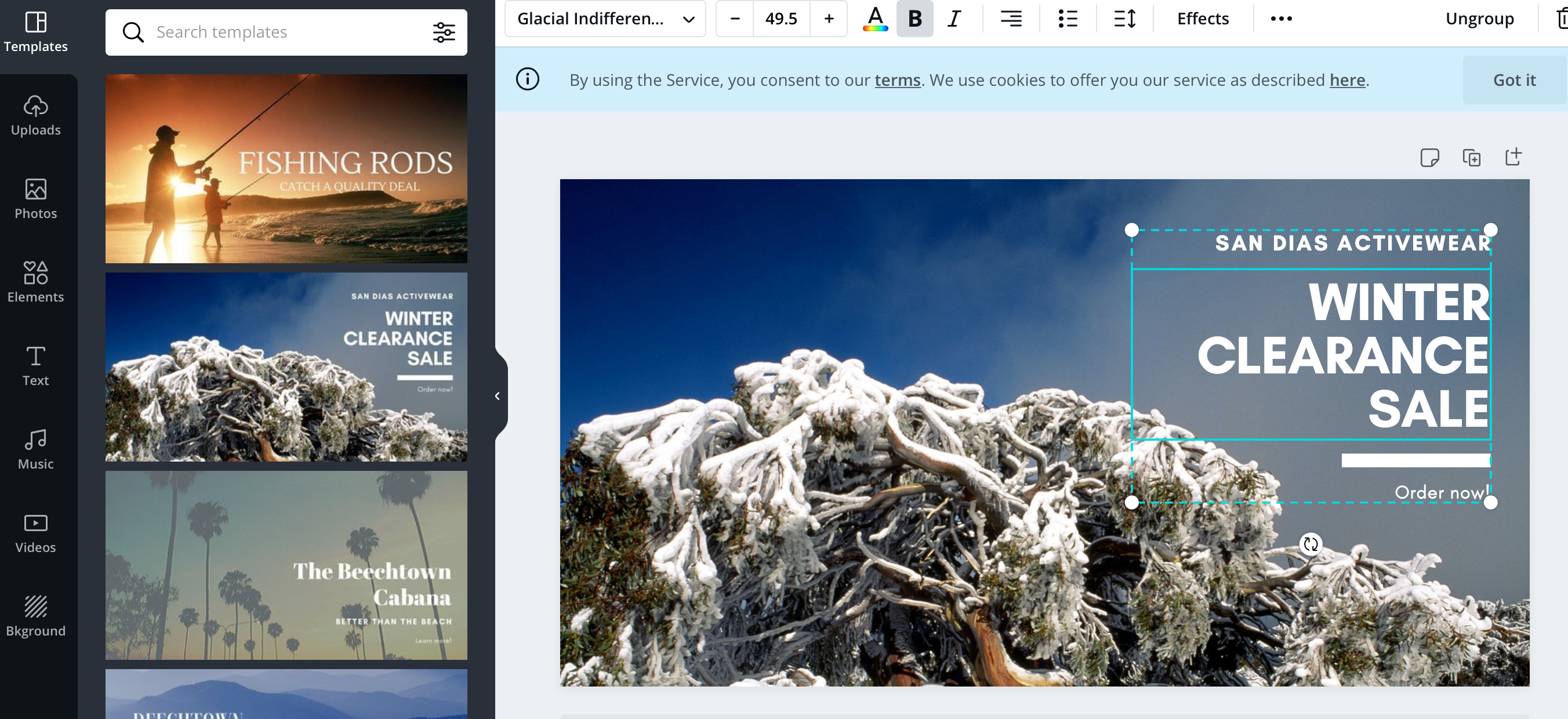 Canva also has simplified video editing tools, and a big library of video clips that you can use for your campaigns. You can add music, and create video ads both for in-feed and Story campaigns. If you're looking for an all-in-one tool, this is a pretty great choice to start with.
When you're looking for a quick-and-easy design tool for still images, Snappa is my go-to.
Their interface is easy to use, and they have an enormous library of templates for different social media posts that are optimized to get clicks. This makes them a perfect choice for visual creation for Facebook Ads.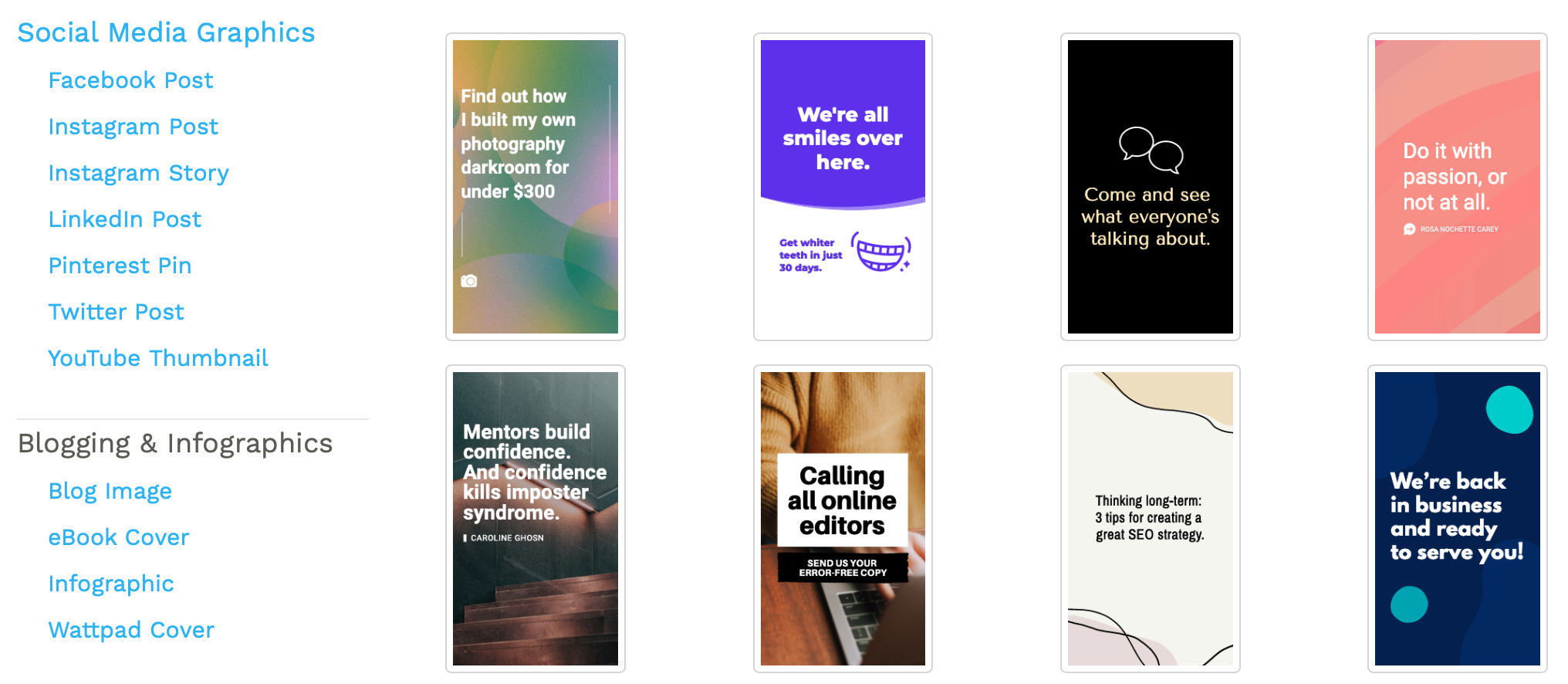 Like other tools on this list, Snappa uses drag-and-drop technology, allowing you to fully customize any of their templates or a blank canvas. You can layer images, add on graphic elements, and access their extensive library of free-for-commercial use images.
Crello is another alternative to Canva, offering both image and video creation in a single tool that's meant to be accessible to non-professional designers.
This is my favorite Facebook ad design tool for creating Instagram story videos by far. It has outstanding video and visual editing features, even allowing you to layer simple animations onto still images and adding music if you choose.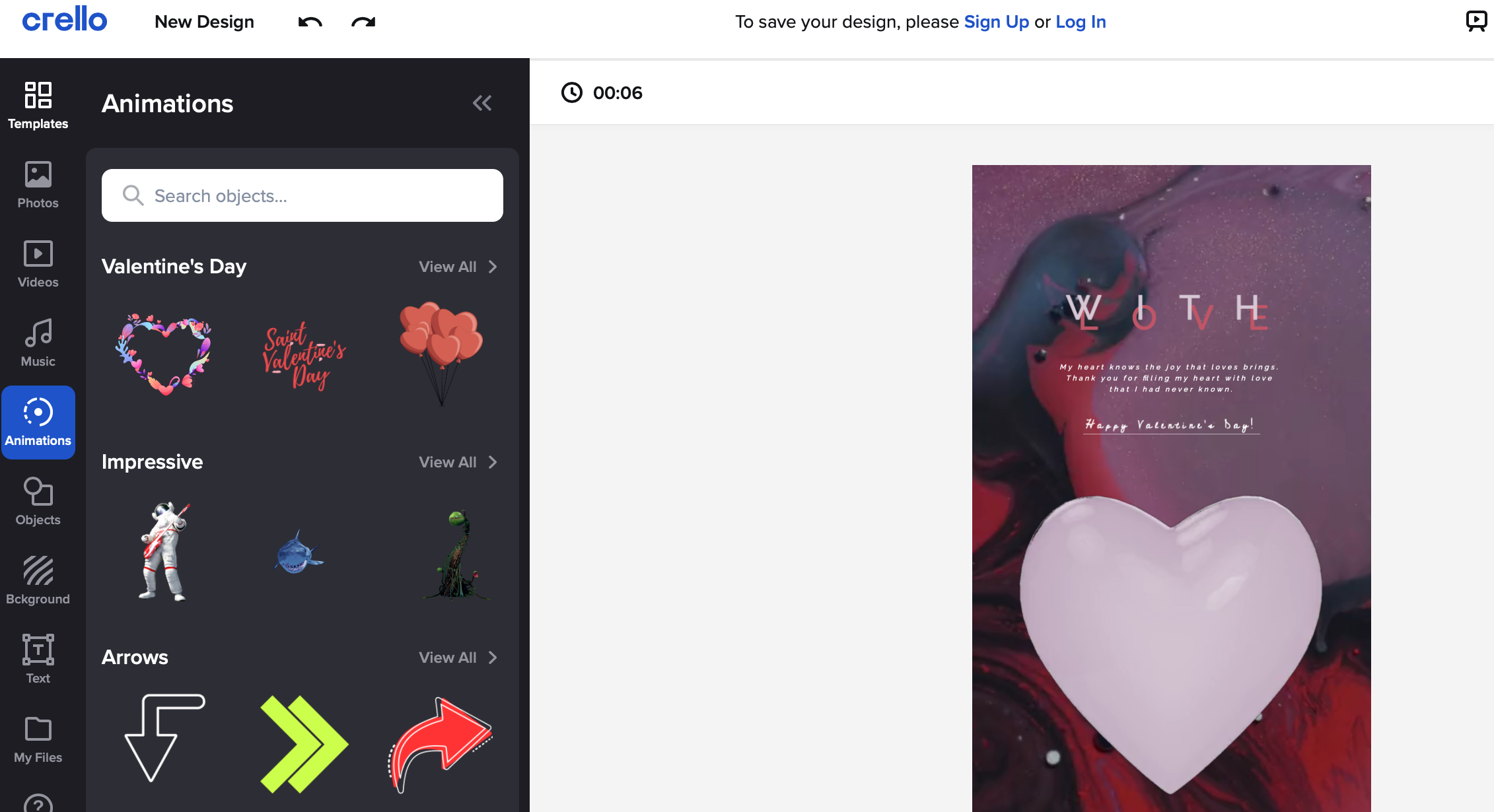 No matter what story you want to create, you can make it with this tool, especially since the interface is so easy to use. The templates are all top-notch, too, which doesn't hurt.
Facebook Ads Copywriting Tools 
This is perhaps the most dreaded part of Facebook ad creation for many: The copy itself.
The copy plays a crucial role in whether or not your campaigns convert, and each campaign should have multiple versions of ad copy to test. (That's where AdEspresso and Hootsuite Ads come into play.)
While there isn't any software yet that can give you awesome ideas or write the copy for you, there are resources that can help you clean up and jazz up the copy you've already got. Let's take a look.
Even though they happen to all of us, few things will undermine your business faster than a single typo in your ad. A single misspelled word or run-on sentence can cause a user to lose faith in your ad (and brand).
Grammarly is the go-to tool of every copywriter I know. It catches misspellings and typos, and can flag things like the incorrect use of "there, their, and they're." It also offers helpful suggestions for changing up text to make it simpler and cleaner.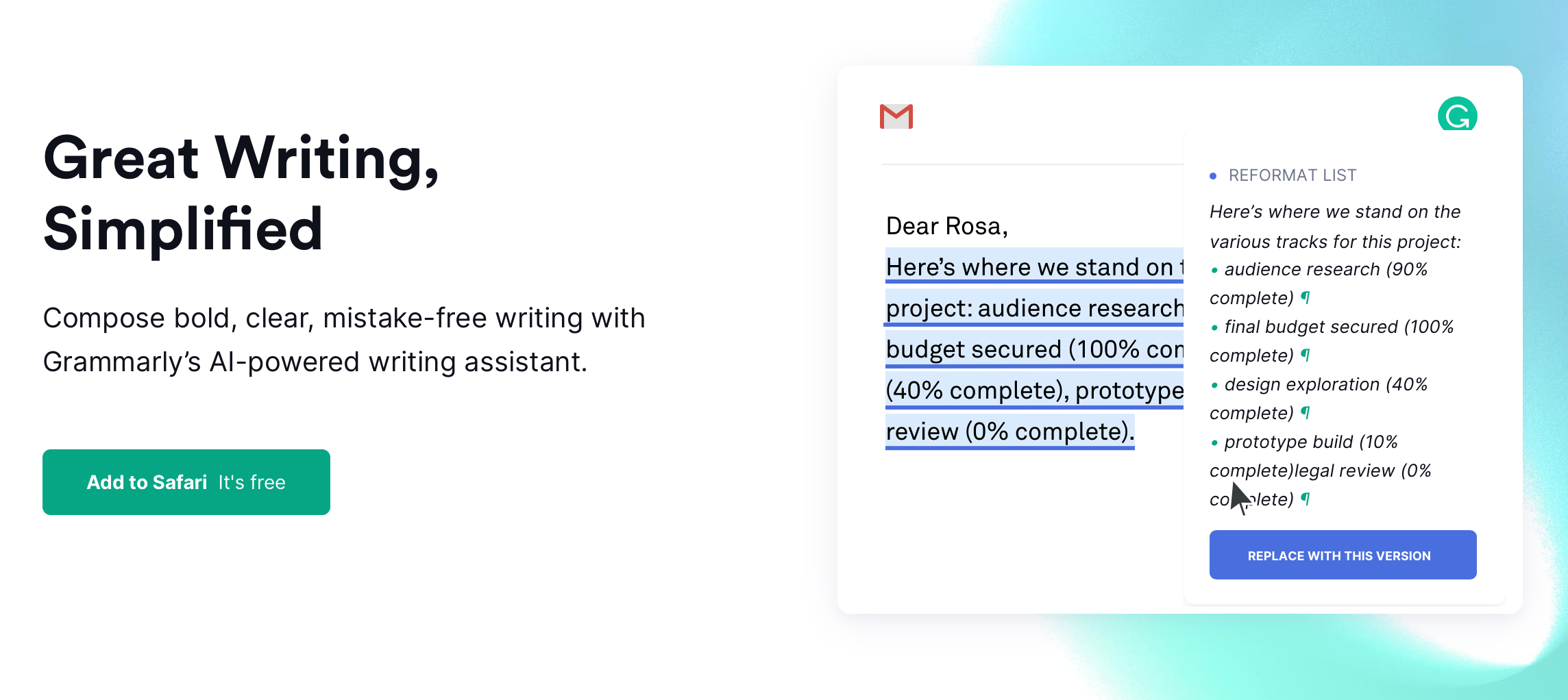 Run all of your copy through Grammarly before publishing it. Trust us… you'll thank us later.
The Advanced Marketing Institute's EMV Headline Analyzer is a free tool that helps you to determine how much emotional power a headline contains. If you're creating ad campaigns with a strong emotional appeal, use this to test your ad headlines before plugging it into your ads manager.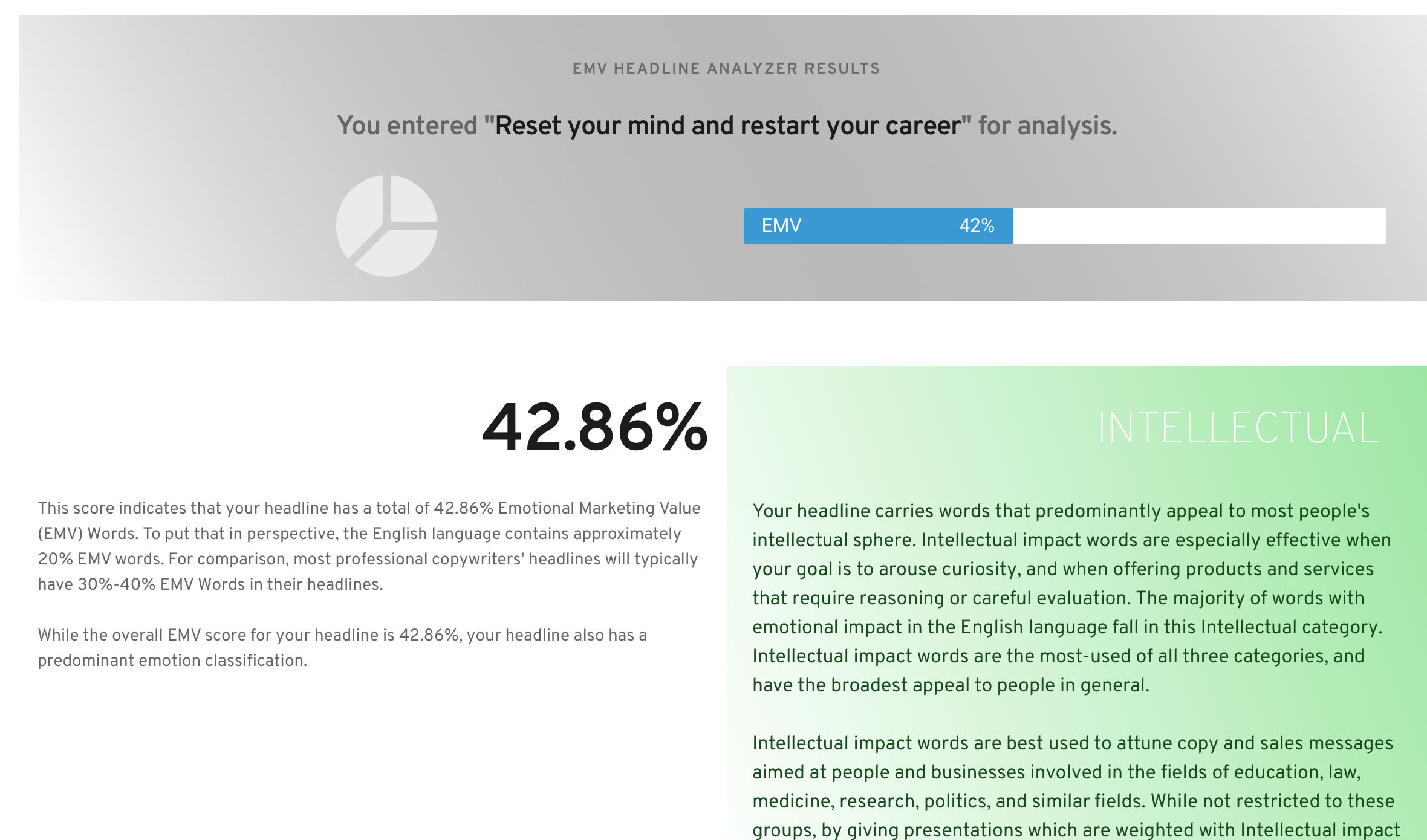 It's outstandingly easy to use. Just type in the headline, and it will give you a score of the emotional marketing value. They'll explain why you got the score, and explain what appeal you're currently most successful at targeting.
While no test compares to actual split tests, this is a good precursor to give you some basic ideas about copy during the creation process.
Okay, this one isn't an automated tool, but it can still help you save time by pointing you in the right direction for copy inspiration.
Our Wheel of Copy is a free downloadable resource that will help you choose and balance emotional appeals that you'll center your copy around.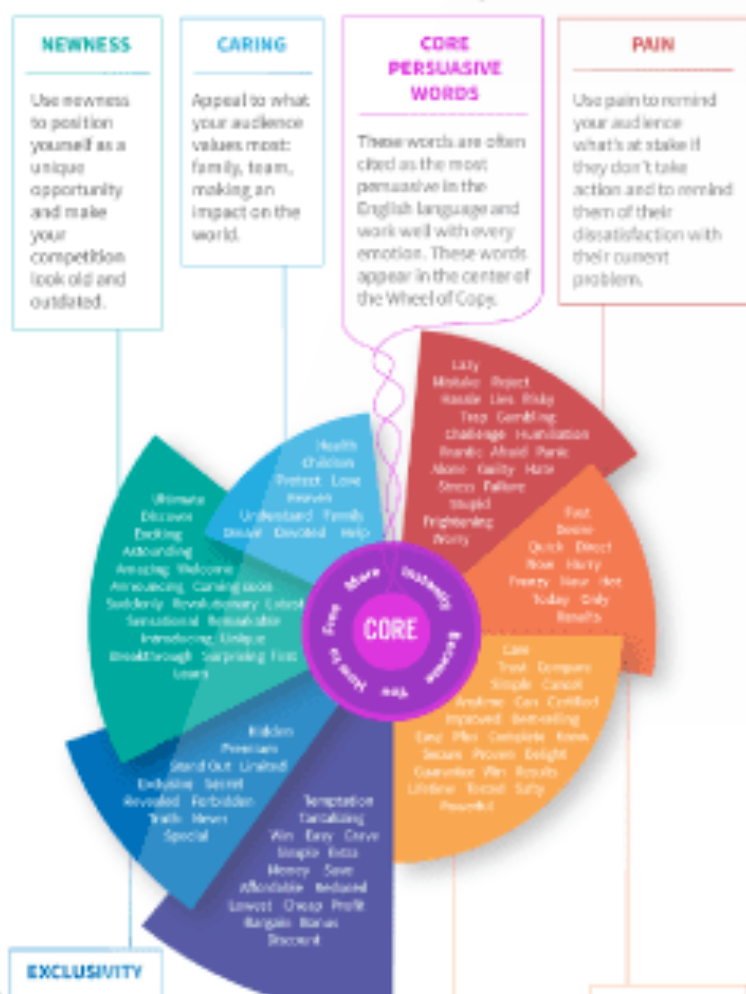 Even if you're marketing the same product, you might have different appeals that you use in each ad to see what drives the most responses.
A company offering organic clothing, for example, might use the following appeals:
A logical appeal that it's good to not use pesticides to grow cotton for clothing
An emotional appeal that we're obligated to do this to protect earth
An urgency-based appeal with limited-time offers
If you need help writing copy that jumps out at users and speaks to their pain points in a way that resonates, go ahead and download it. You'll be surprised at how helpful it truly is.
Final Thoughts 
We'd be the first to admit that creating and managing Facebook Ads isn't always easy, but having the right tools and strategies in place can make a world of difference.
When you're able to streamline the process of ad creation and management while creating better-than-ever results, everything is a lot easier. It allows you to focus more on the actual strategy instead of the small details, which can benefit your campaigns moving forward.
What do you think? Do you use any of these Facebook ad tools we discussed? Did we miss your favorite? Share your thoughts and questions in the comments below!