We all know by now that brands are capable of seemingly moving mountains when it comes to planning the right strategy to achieve their essential goals on social media.
You hear about how brands are making a killing with Facebook Ads or Promoted Pins, how they're growing their audience with Instagram by the tens of thousands (if not hundreds of thousands), and how single videos go viral seemingly overnight.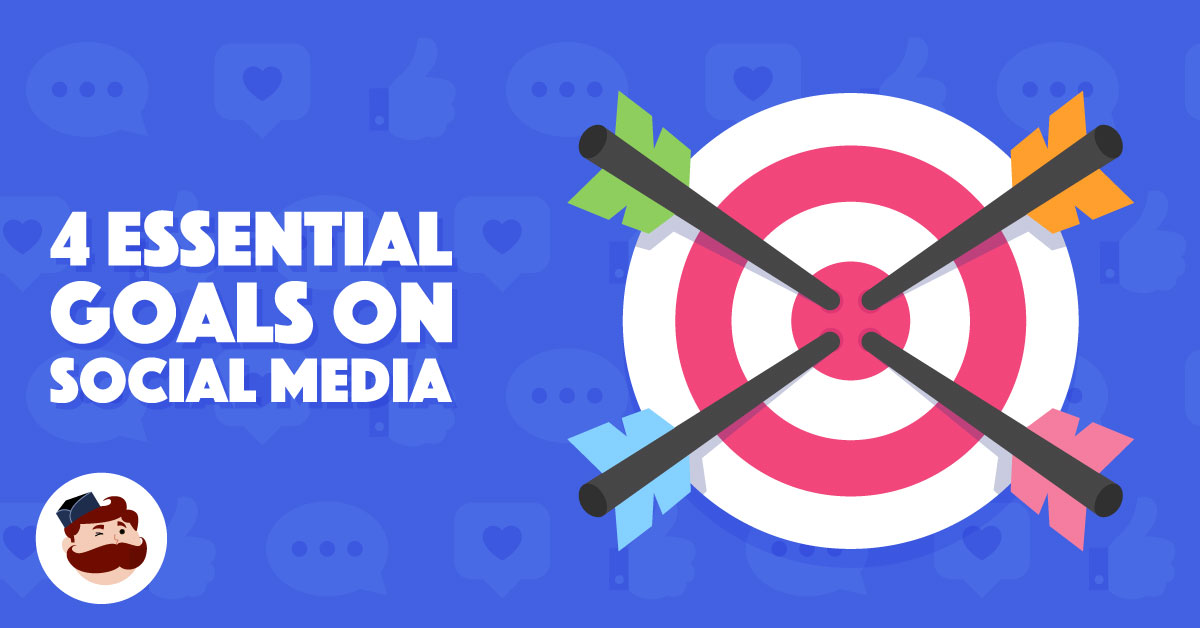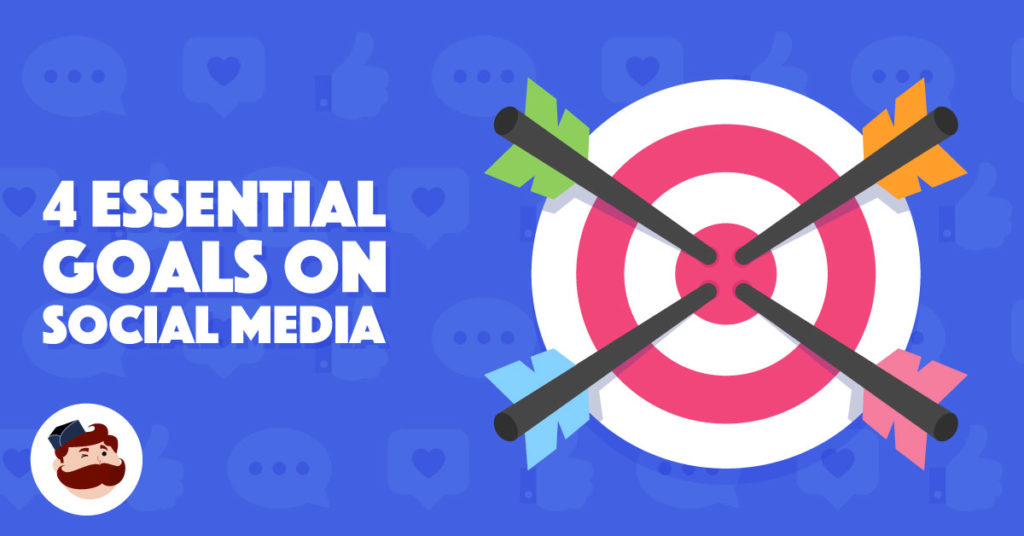 You can accomplish so many goals on social media, but in order to do that, your brand needs to take some time to sit down, determine what goals you're trying to accomplish, and layout clear action plans for how exactly they plan to accomplish them.
In this post, we're going to look at how to optimize your marketing strategy for 4 essential goals on social media, so you can start to get the results you've been waiting to see.
All brands want to obtain social media success, but many of them struggle to actually find it.
They'll post on social media daily or weekly, and their follower count, engagement metrics, and off-platform results never really pick up.
There's one main reason for that, and it's typically not even "the posts just aren't that great." Instead, it's that there's a clear lack of strategic focus.
Why You Need to Optimize for Specific Goals on Social Media
Creating a strong content calendar that's full of interest, engaging, authentic content that's designed to appeal to your audience is a great start. But focusing on creating just "interesting content" and leaving it at that isn't quite enough to do more than maybe help with relationship building or community nurturing (which are both great goals we'll be discussing later on!).
If you want to generate leads to capitalize on that brand awareness, you need to have content geared towards pushing people to a landing page or to promoting webinars. You don't want to rely on the fact that people will just like your content and reach out on their own at some point. It's all about knowing how to motivate users to take specific actions that you want, and optimizing your content accordingly.
Before you even start trying to optimize your posts, therefore, take some time to sit down and write out all of the goals that you want to accomplish with your social media marketing. Only once you've made it clear (even with yourself!) what you want to accomplish can you factor that into your strategy.
The following are all 4 common goals you may want to consider:
Promoting brand awareness or expanding reach

Building relationships or an online community

Generating leads

Gaining direct sales
Some of these goals will have overlap, and as a result, some may have overlapping strategic tactics.
That being said, let's take a look at each goal and how to optimize your social media marketing in order to accomplish them.
1. Brand Awareness & Expanded Reach
Brand awareness and expanded reach can typically be two different goals if you want to get technical, but they go hand-in-hand. The more reach you have, the more opportunities you can to expose new users to your brand, establishing both brand awareness and eventually recognition.
You should use the following tactics to increase brand awareness and to boost reach across you social channels:
Use relevant hashtags on Instagram and Twitter
Local businesses should always be using hashtags like #NewYorkDiners or #PhillyDateNight to get on the radar of local customers. Using industry-specific hashtags is also a good choice, like #cleanliving or #dogsaremansbestfriend. You've got 33 on Instagram, so test out different combinations to see what works.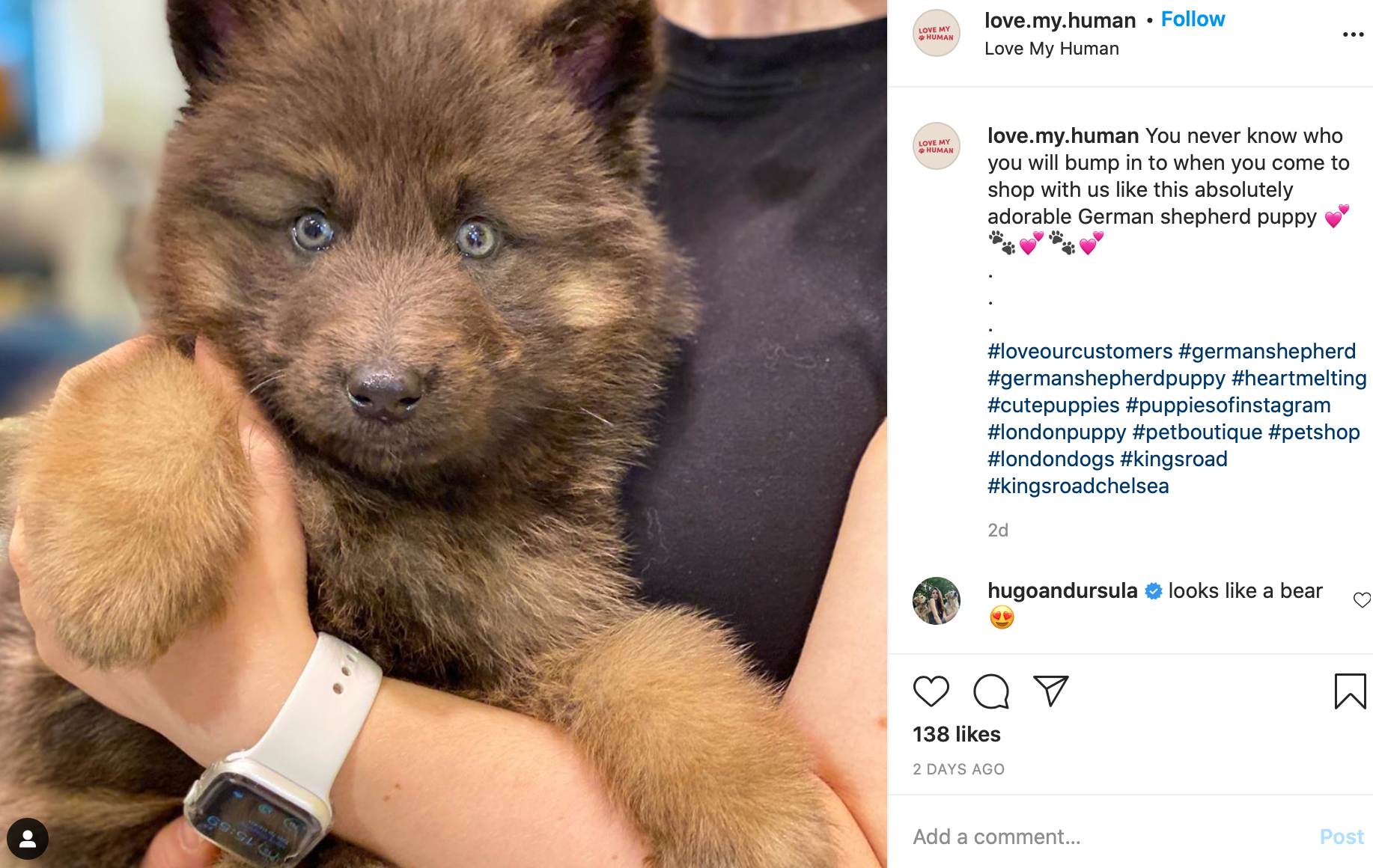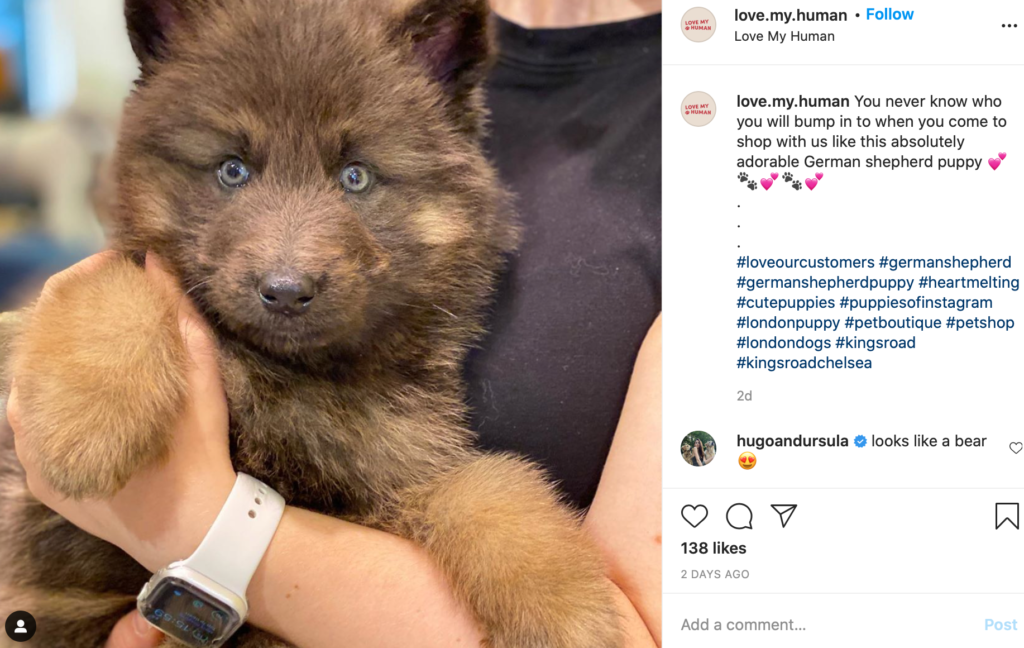 All of your profiles should contain some type of keywords in their descriptions, which can help you to show up in searches when users are actively looking for you.
Encourage user-generated content
While UGC-focused campaigns are also great for increasing engagement and relationship nurturing (which we'll discuss in upcoming sections), they're also dead useful for brand awareness. Every time someone shares a picture of your brand with rave reviews and tag you, a large portion of their network will see it. This is a great way to attract new users to your page and to build awareness while establishing a positive reputation.
Create high-value, share-worthy content 
One of the best ways to expand your reach is to build on the momentum you have, getting your own followers to share what you're posting. Right now, for example, a doctor's office sharing valuable and accurate information about COVID could get a massive number of shares, and a page like the Freelancer's Union could get an enormous number of shares if they had a video detailing different health insurance options for freelancers. When content like this is shared, it gives you a great head-start in building thought leadership with new audience members.
2. Community & Relationship Building
A lot of businesses focus almost exclusively on growing their followers. In actuality, while followers do matter, establishing stronger relationships with the followers you have should be a bigger priority.
Building a community around your business makes your entire business more valuable to your audience. This is part of the reason why Groups on Facebook are so popular; you're able to offer an engaged, relevant community to customers, which will keep them more loyal and engaged.
When it comes to establishing a community and building relationships on social media, here are some of the organic tactics you should be implementing:
Host engagement-focused contests
Host contests asking users to submit images or create captions for images that you share. People love getting in on something where they can be creative, and an added incentive helps.
This is clearly platform-specific, but nothing comes close to Facebook's groups. Not only will it get you priority in the newsfeed, but it's also a great way to create an actual, exclusive community that your audience will hopefully love. Just make sure to moderate daily and work to generate conversation and engagement.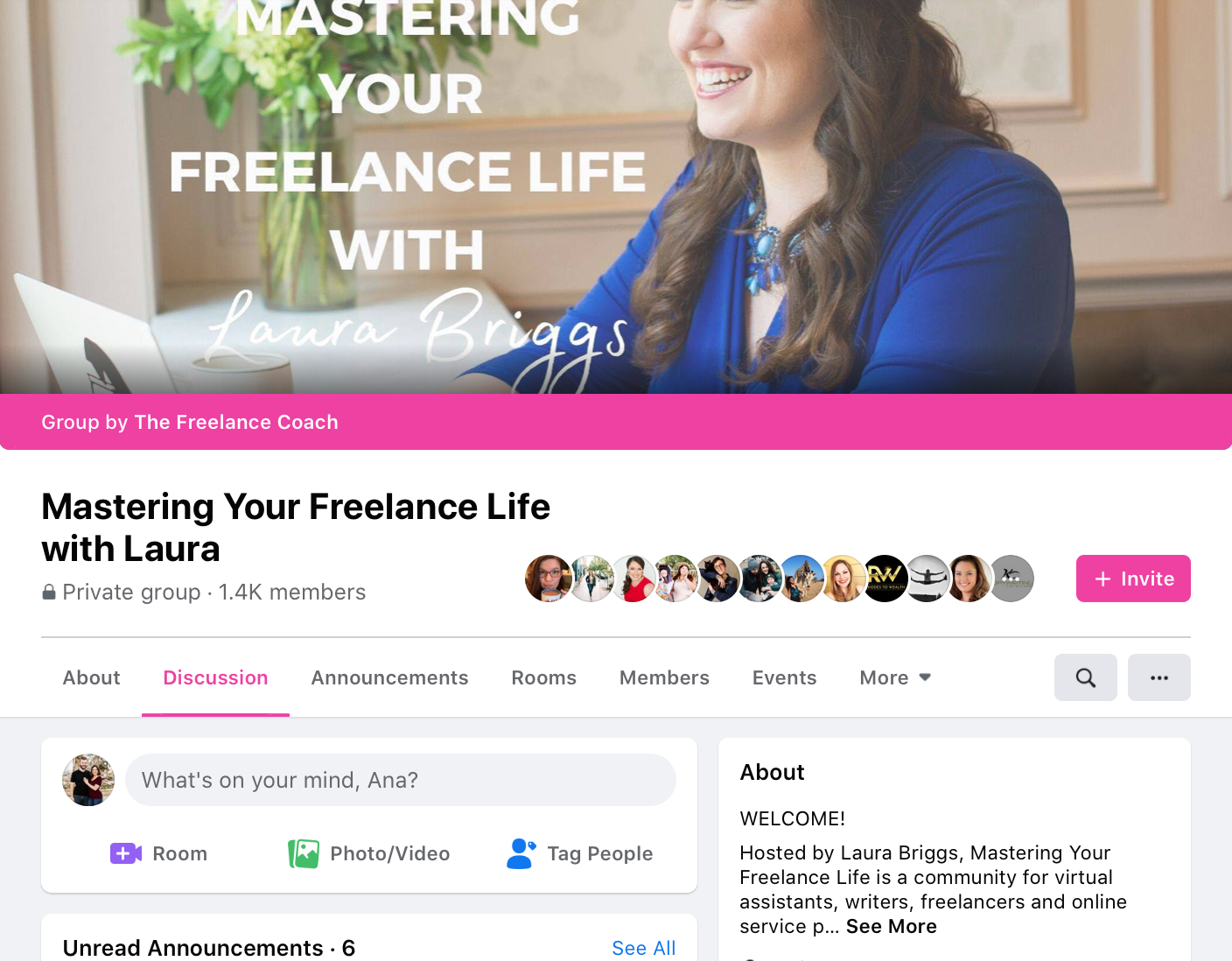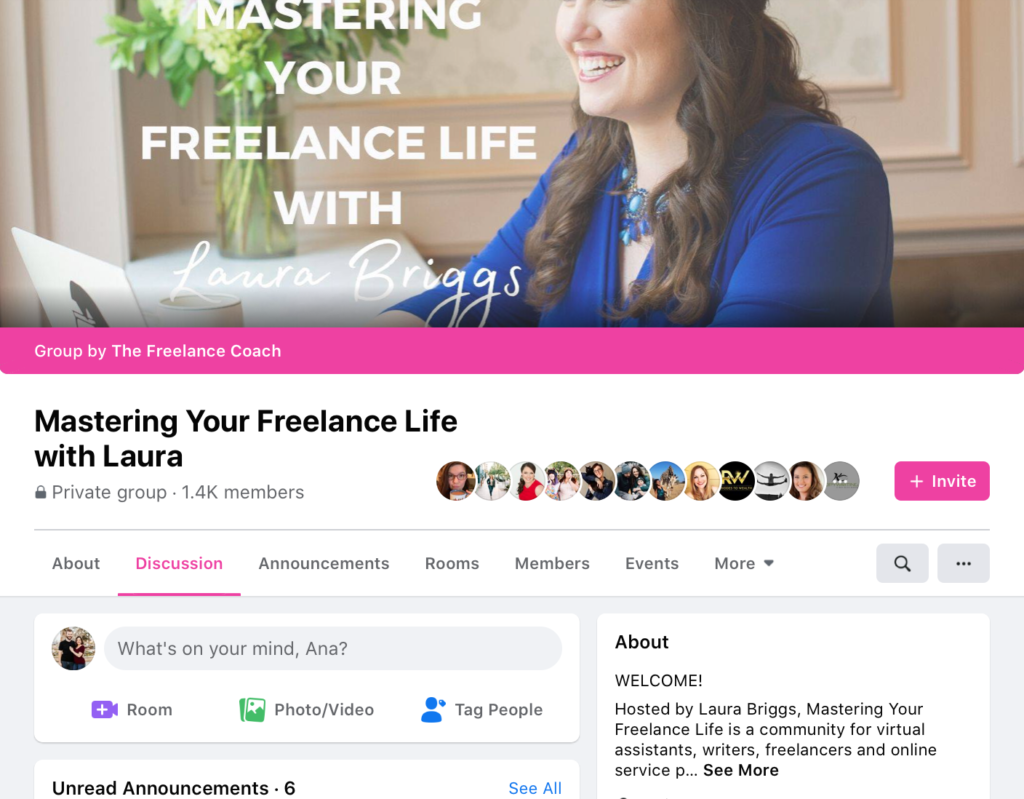 Create engagement-oriented posts 
Upload Stories using the "questions" sticker, which allows users to ask you questions that you can then answer. You can also set up polls, and share posts asking for people's opinions. This not only can generate great discussions, but it can often give you feedback or ideas for additional content!
Go live regularly & keep users in the loop
Live video dominates on Facebook, Instagram, Twitter, and LinkedIn. It feels extremely relevant because it's a live broadcast, and it gives your audience a way to interact with you. Whether you're sharing exciting news or answering user questions in a Q&A, lives can be powerful relationship-building tools.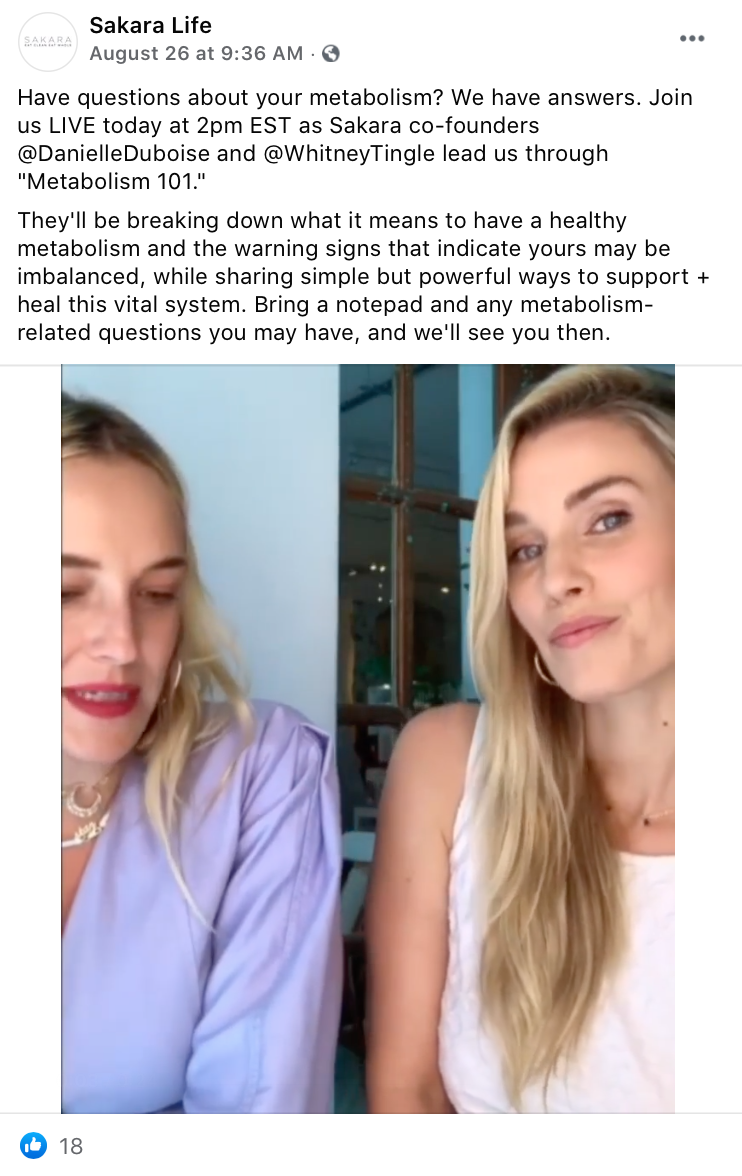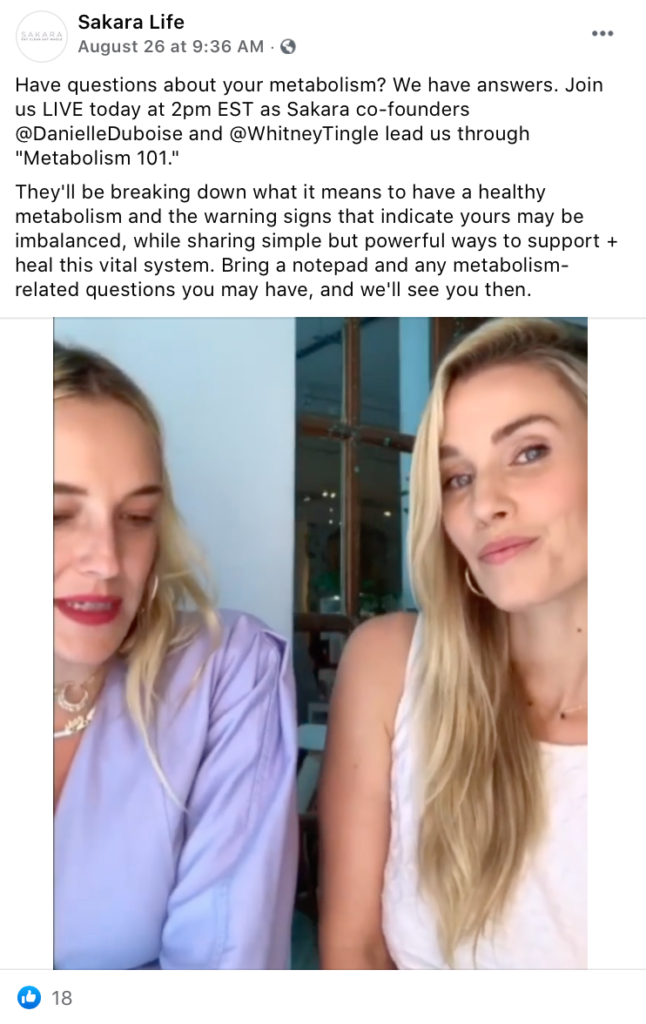 Respond promptly on all channels 
If you want to build better rapport with your customers on social media, you need to interact right back with them. Because of this, we strongly recommend using social media management tools like Hootsuite, which allows you to see all incoming messages (both public and private) on one dashboard. No comments will fall between the cracks that can cause frustration on the part of your customers.
3. Lead Generation
For some businesses, lead generation is the ultimate priority for social media management, especially when leads need to be nurtured before a direct sale can be mad.
Aside from actual lead generation ads, however, social media doesn't have a lot of functionality for lead collection on an organic basis. As a result, it's important to leverage strategies that can help build relationships and then drive leads off-platform.
Here are the best strategies that you can use to optimize your social media content for generating leads:
This obviously isn't an organic tip, but it's still a really solid tactic that we want to recommend it. Facebook, Instagram, and LinkedIn all have their own native lead generation ads you can use to collect lead information. The forms are even auto-fill, making them easy for users to complete. For best results, offer an incentive, like a free consultation or a free class.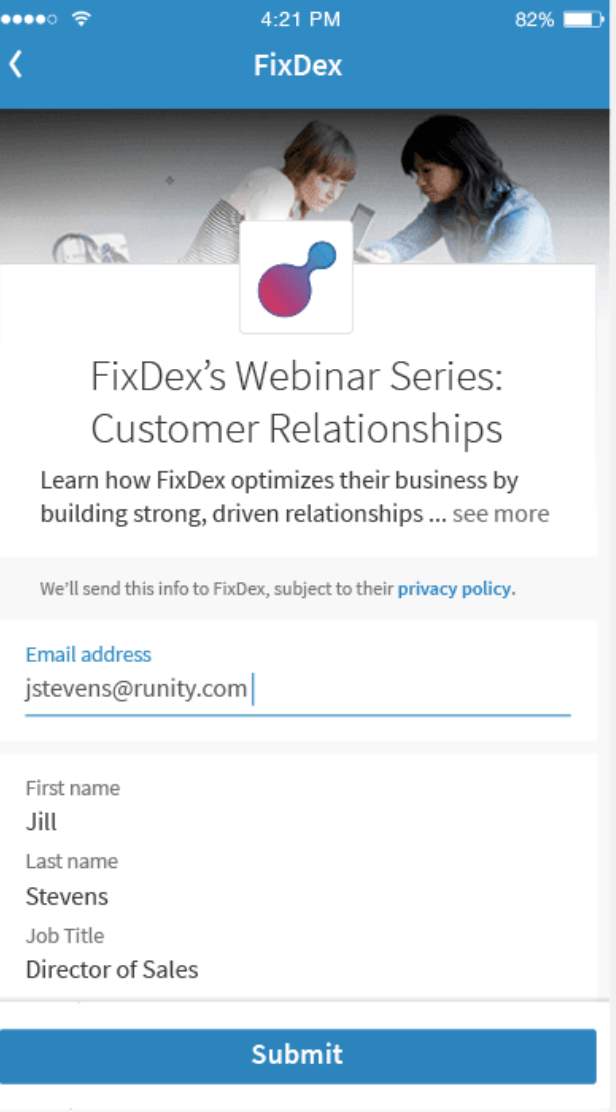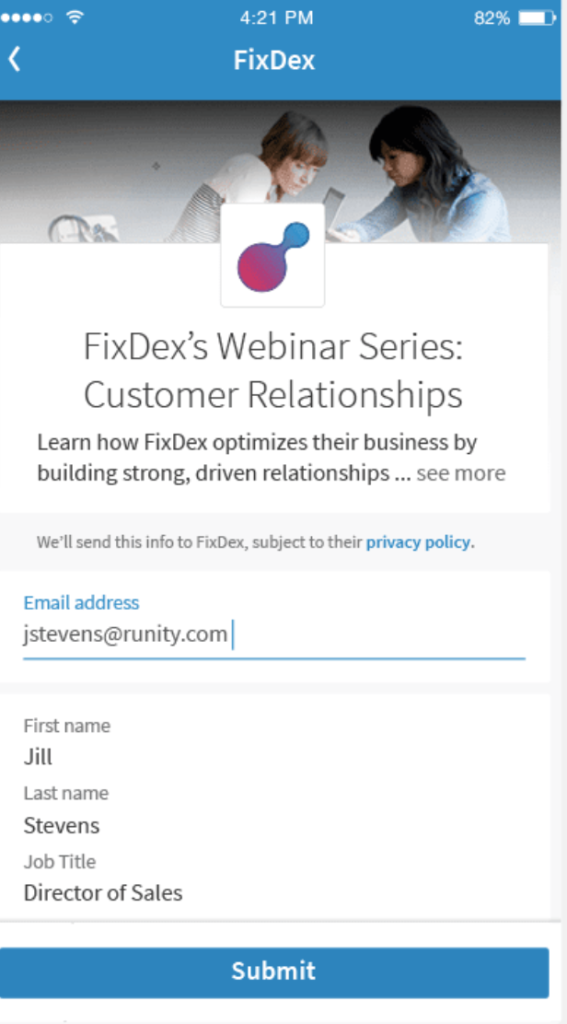 Drive traffic off-site by promoting lead magnets
Have an upcoming webinar? Awesome! Make sure you're letting people know about it on all of your social channels. Or maybe you have an ebook for download. Same thing. Use "Swipe Up" links in Stories to always make sure people can go directly to your site.
Focus on lead-oriented CTA buttons
Facebook lets you choose "book now" or "send a message" CTA buttons on your profile, putting the focus on users getting in touch. You can also optimize other platforms, though, by making sure to include text CTAs and relevant links that are focused on lead generation. If that's where you put the focus, users will be happy to oblige.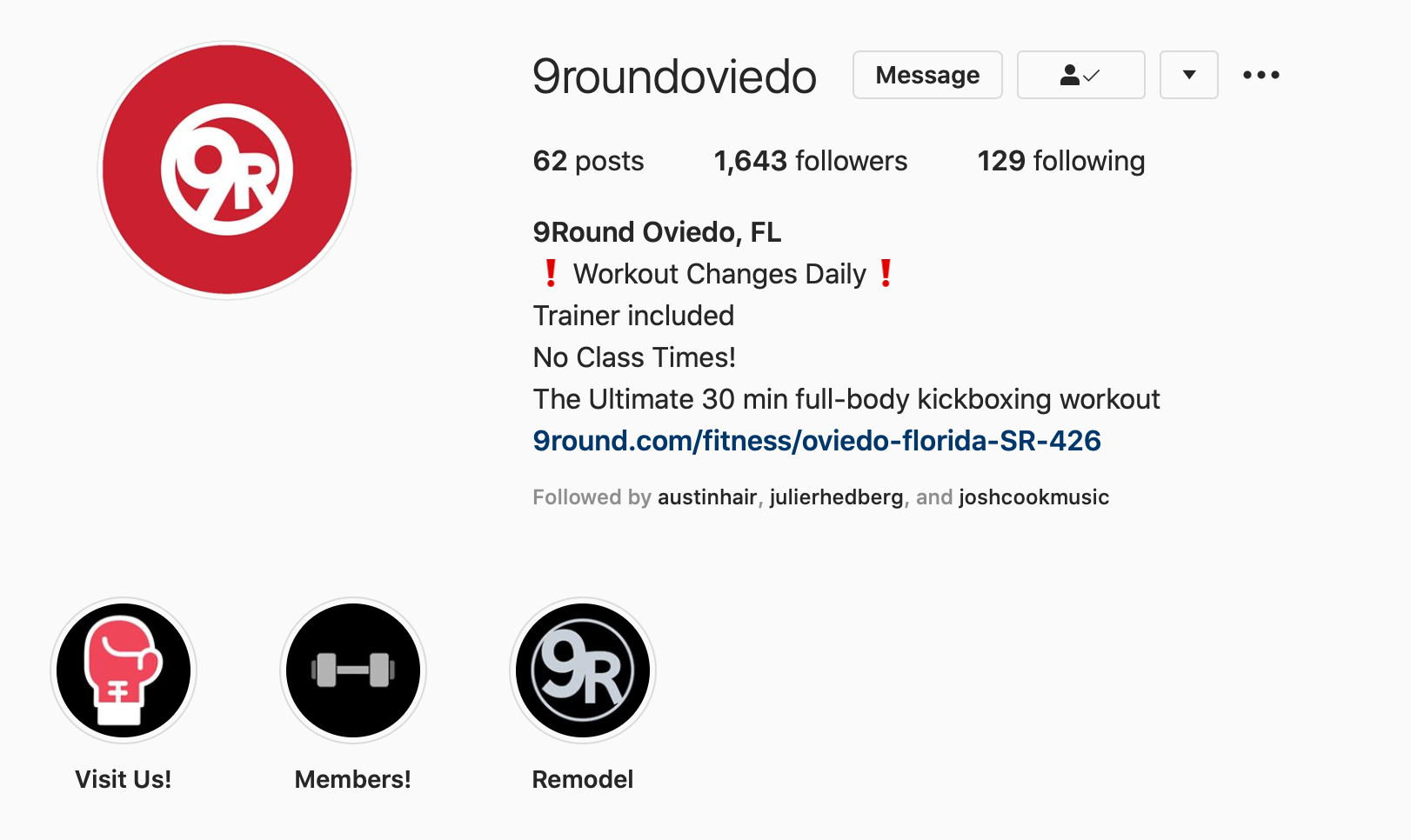 Run contests using contest software
I know we've mentioned contests several times, but depending on how you run them, they can be used to accomplish several distinct goals. If you use lead generation software like ShortStack, you can require that users share their name and email address with you to participate. This will allow you to reach out after the contest is over. For best results with this, make sure you're only offering prizes relevant to your audience (like a gift card to your shop, and not just cash). This will increase the quality of the leads overall.
4. Direct Sales
Last but definitely not least, we've got direct sales. This is one of the reasons that brands come to social media in the first place; they want to market their products and sell more.
Ultimately, social media marketing should be more focused on relationship-building first, but it's still more than possible to drive sales. Try to stick to an 80/20 balance; about 20% of your social content can be straight up selling, while 80% focuses on relationship-building.
That being said, here's how you can optimize your social media marketing content for sales:
Use those "Order Now" CTAs 
"Shop Now" also works. Put these CTAs (both clickable buttons and in-text calls to action) on your different profiles.


Set up native shopping features 
Instagram and Facebook both have plenty of shopping features, including on-platform shops that are convenient for customers and allow you to tag products in different posts. If you're selling physical products, you should absolutely be taking advantage of this.
Sometimes the act of UCG being created and shared on its own can be good, but if you want to drive sales, capture that magic for your account directly. Share it on your business's profiles, acknowledging that it's UGC by thanking the person who created it. Make sure to share any kind words that they posted about how great the product is, and include a link if relevant of where it can be purchased. UGC is heavily trusted, making it a powerful selling tool.
Let's say that you're selling one of those cookie presses from Pampered Chef. You can put out an enormous number of video tutorials that would help customers feel comfortable with and excited about the product. Show recipes you can use for different cookies, show how easy it is to use the cookie press, and show videos about cleaning and maitenance. The more familiar users are with your products, the better, and tutorials will help them get the full value out of it.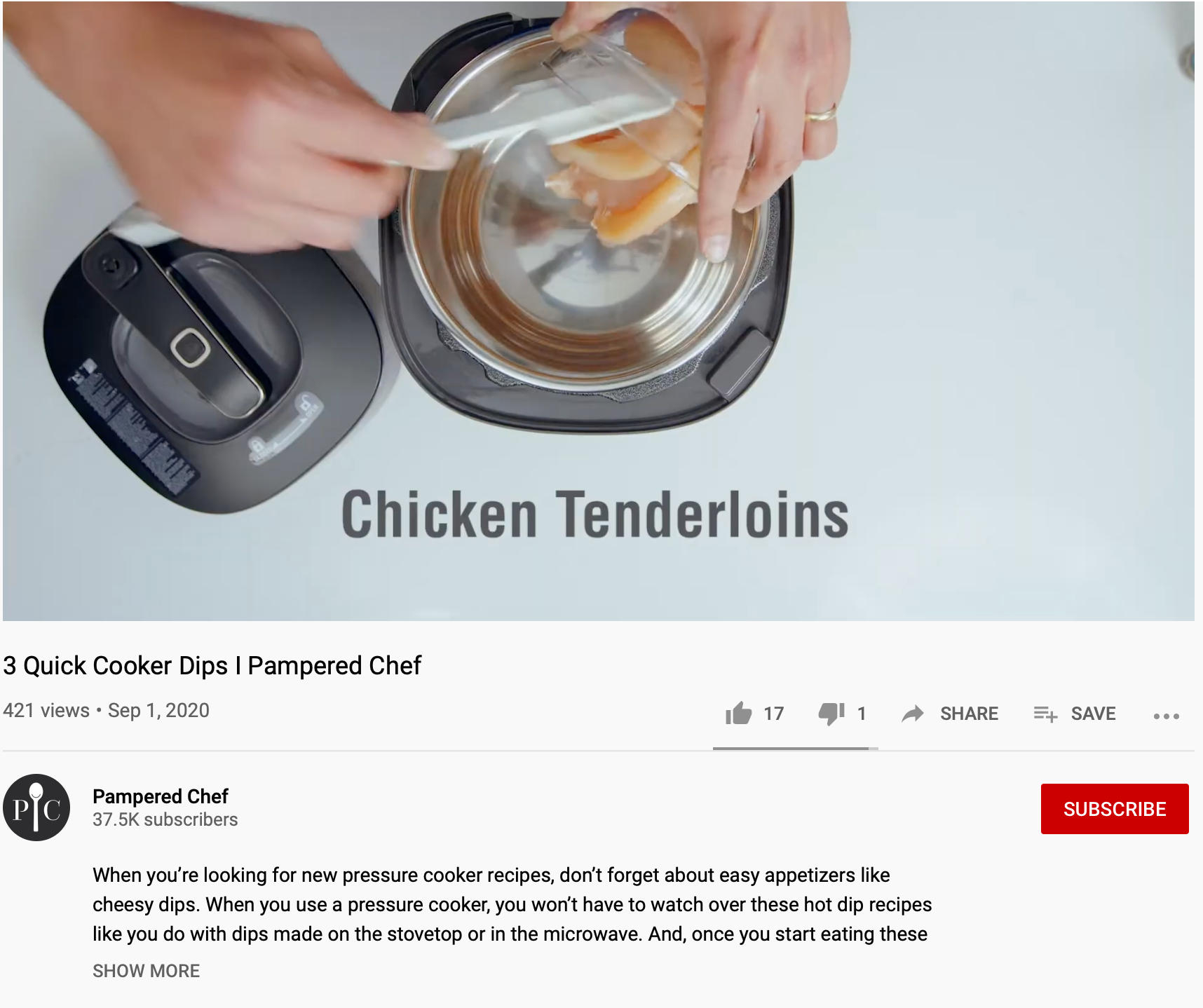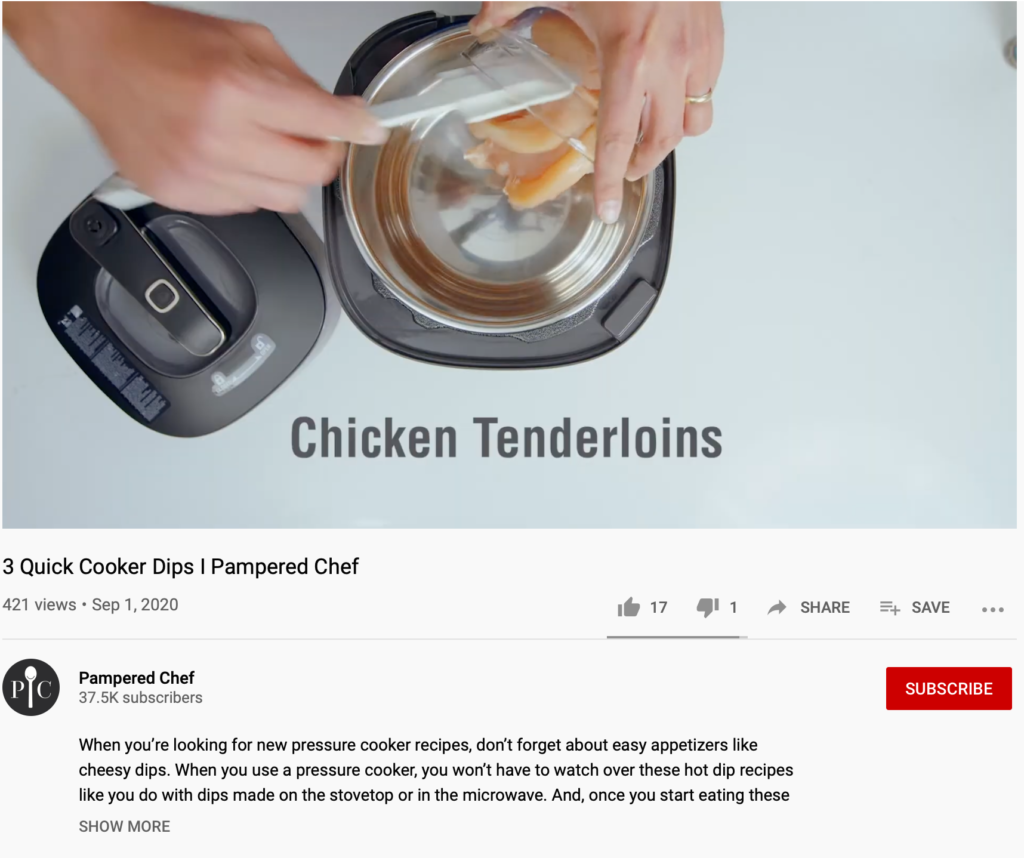 Final Thoughts
There are so many moving parts when it comes to social media that creating a strategic content calendar that's actually optimized for all of your goals can be challenging.
Fortunately, when you're clear with yourself and your team about your intentions and goals, it makes it much easier to achieve them.
Just lay out detailed action steps, and watch the rest fall into place.
What do you think? How do you optimize your social media marketing for different goals? Share your thoughts in the questions below!