Emotional marketing is hard to get right.
Anyone can post an image or a video that evokes distress, excitement, anger, or love — but it doesn't always mean viewers will act.
Done well, emotional marketing can differentiate your brand and make you more competitive in an increasingly challenging landscape.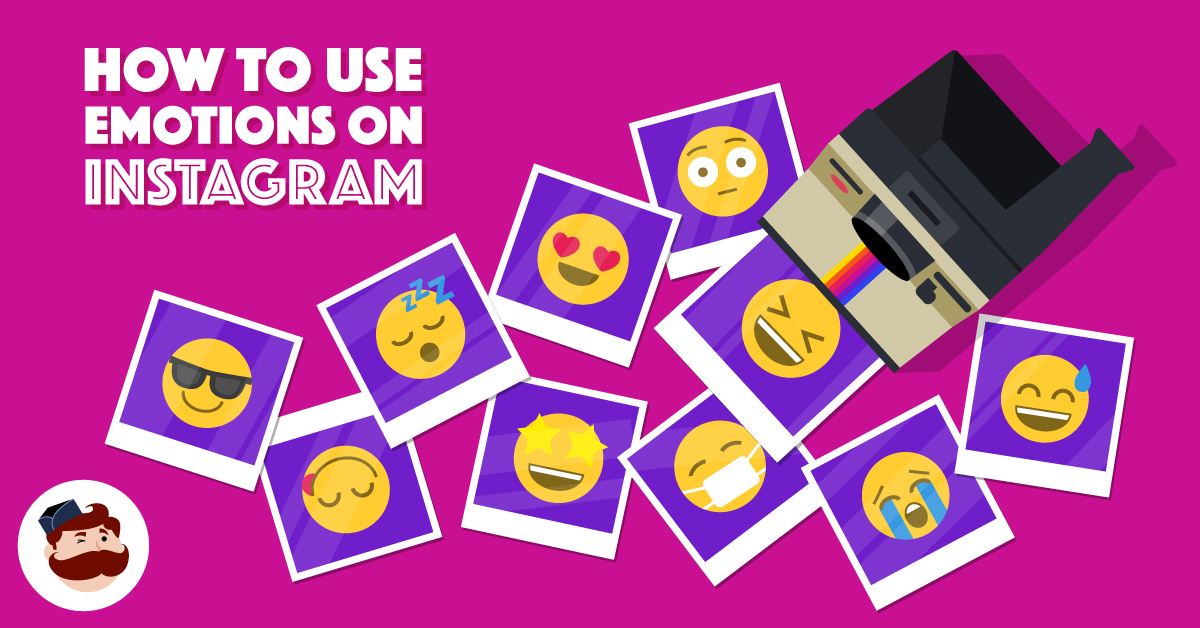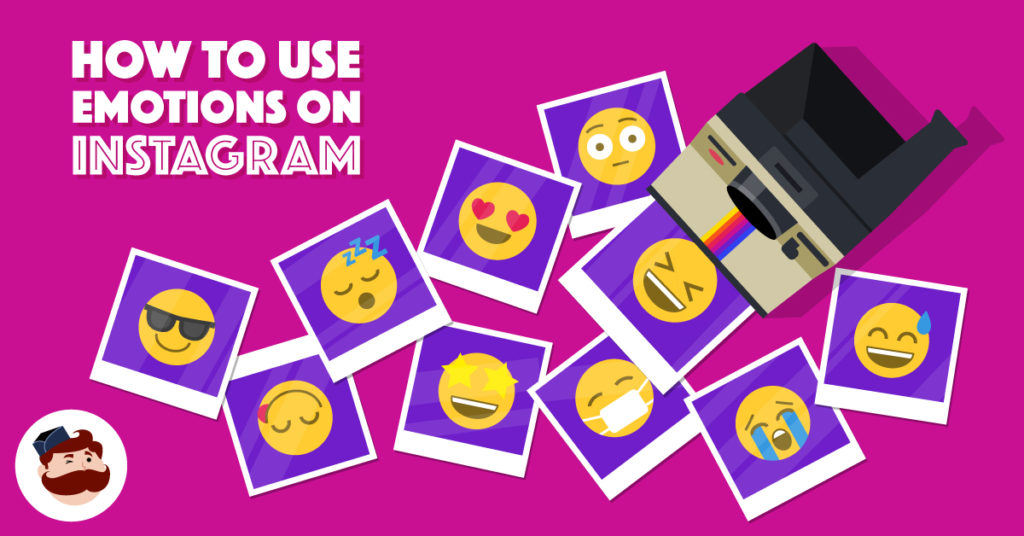 With the major social media platforms constantly rolling out new updates, such as rich 3D posts and more accurate post scheduling, it's hard to simply keep up with all of the formats, let alone create high-quality content for them.
Your challenge is to publish strategic emotional content that drives your campaign goals.
Below are five specific ways to home in on what makes your followers truly feel your brand — and act accordingly.
So why zero in on emotional marketing in your Instagram ads in particular?
First, Instagram is rapidly growing in popularity. It currently boasted 800 million users in 2017, up 60 percent from 2016. Being successful on this platform will ensure widespread views and increase your potential for conversions.
Second, with features like Instagram Stories, you have exciting formats in which to test, reach new audiences, and get creative.
Instagram is the visual content platform. With research showing that consumers are increasingly making purchases driven by feelings over logic, relying on evocative images and videos is the way to go.
Ready to touch your followers' heart?
Here's 5 smart ways to do it.
1. Effect a Sense of Belonging
Creating a deep sense of affiliation between viewers and individuals in your post has been proved to motivate them to act. Well-crafted content that achieves this feeling of community can spur purchases and increase the ROI on your Instagram ads.
In the MeUndies post below, the ad's composition, characters, caption, and hashtag all welcome the target audience: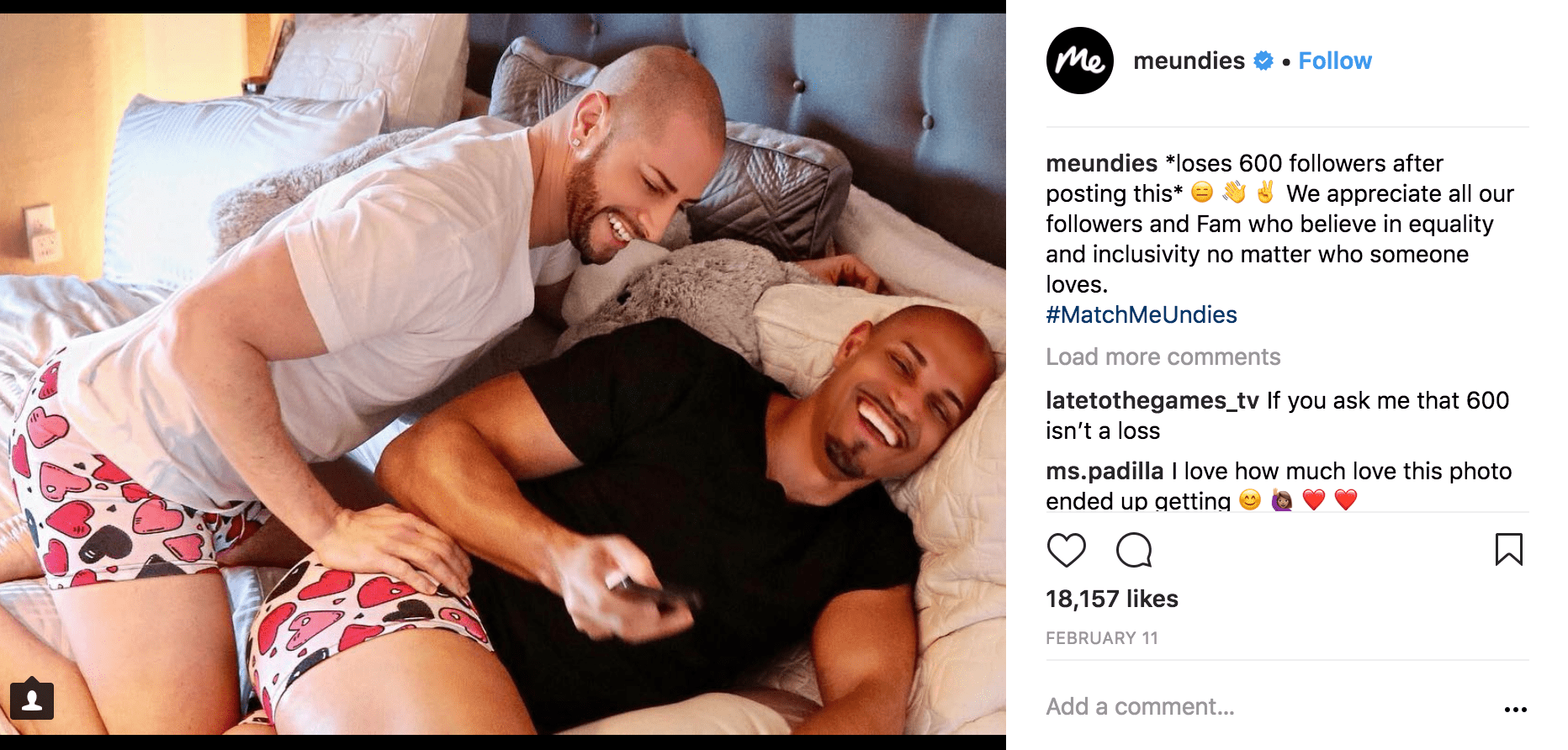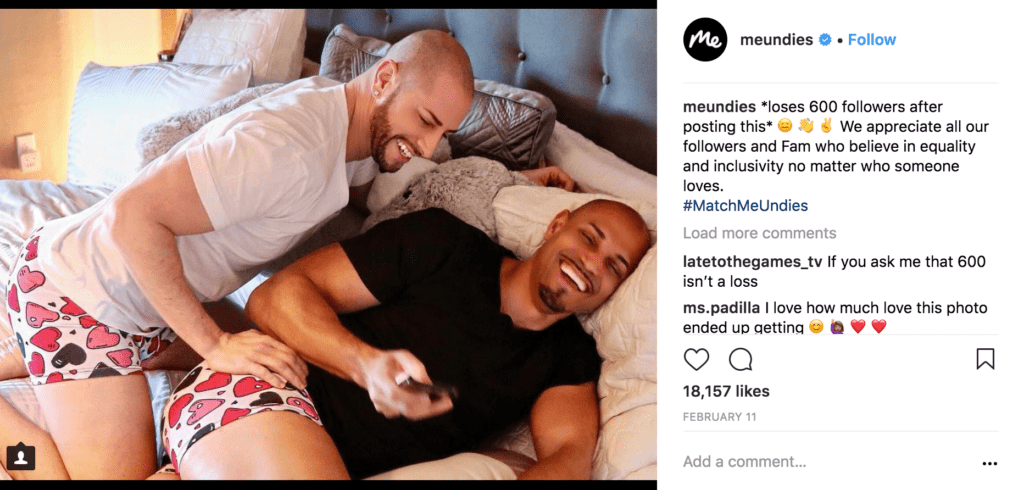 The post above succeeds at allying with the Pride community. Its caption — "MeUndies *loses 600 followers after posting this*😐👋🏻✌️" — brings in emojis to make light of the fact that the brand doesn't have trouble letting go of Instagrammers who don't support romance between men. In fact, it leaves more room in its "Fam" for those who "believe in equality and inclusivity no matter who someone loves." And 18,157 people agree.
If you're stuck trying to create that feeling of deep connection, make sure you're hitting the major checkpoints:
Use characters your viewers can relate to.
Reflect in your characters' expressions the emotions you want your viewers to feel.
Write a caption that echoes the tone of your image, pulling the composition together.
In another take on creating a sense of belonging, the women-focused dating app Bumble reaches out to its community on #MuslimWomensDay: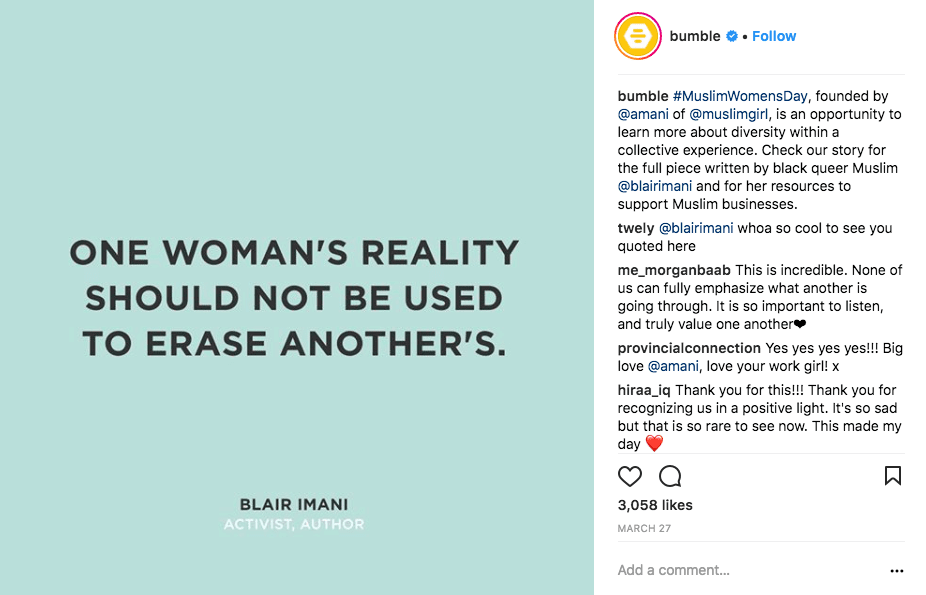 This post makes all women following Bumble feel welcome, regardless of different cultural experiences. Reflecting a sense of inclusivity, particularly in the dating arena, where many women often feel marginalized, Bumble spurs its followers to connect with others over what they have in common.
Another tactic for evoking a sense of belonging is to employ people your followers aspire to be.
Here, Bumble pulls in the powerful @blairimani, an activist and author working to support Muslim businesses. While @blairimani is a black, queer Muslim woman, her distinct experience is universally inspiring and ignites a lively discussion with comments such as, "It is so important to listen and truly value one another" and "Thank you for recognizing us in a positive light."
Whatever angle your brand uses for effecting a sense of belonging in your ads, it should be rooted in a deep understanding of your audience.
Using tools like Buzzsumo's question analyzer will help round out your research by exploring the types of questions people have about your brand or a particular topic or event you're posting about in public forums like Quora.
2. Create a Visceral Sense of Thrill
Thrill can come in many forms. A major one that is proved to drive purchase behavior is feeling a part of fun or exciting events. The men's fashion site Touch of Modern cuts to the chase with its ad of carving turns during the lunch hour: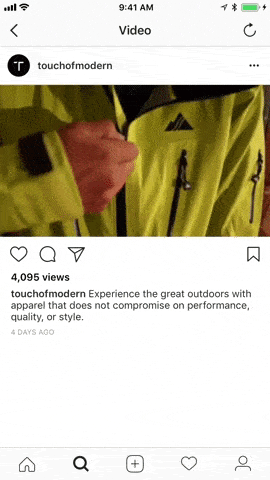 The brand sets the stage in slow-mo, delivering its product right up front without detracting from the suspense. It employs simple text — "The Lunch Lap at the Highlands Bowl" — and aerial shots to increase the viewer's adrenaline and then drops right into the action. Each shot is specific, and a thrill to follow.
What makes this emotional marketing tactic even more effective is how well thrilling events play into the mobile format. Being able to easily handle and rotate a mobile screen can bring an even greater level of engagement to already-agile content. Eighty percent of internet users own smartphones, and the majority of Instagram users opt for mobile, so dynamic Instagram ads like Touch of Modern's have the potential to be enormously spirited and trigger further action.
If you don't have fancy camera equipment or a professional videographer on hand, you can create a sense of thrill in lots of other ways. Expressions of overwhelming pleasure and excitement are also proved to motivate an audience to take action. Below, Charity Water delivers this with a high-quality and meaningful single image: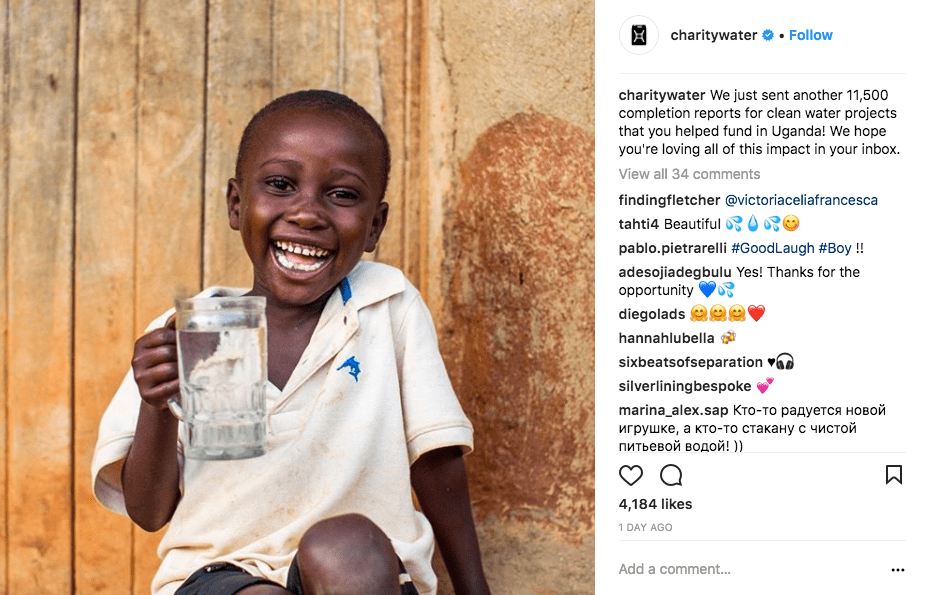 Single-image posts, although not as exciting to some marketers as Instagram Stories or interactive content, like contests, are still highly effective. They allow the viewer to soak up a single moment without distractions, like having to swipe through a collection post. In this example, Instagrammers can simply share in the sheer joy of the child holding an enormous glass of clean water.
When working with single-image posts, be sure you adhere to Instagram's image ad specs and additional guidelines to leave the impression you want. Confusing even a single detail about size or image-file format can change how your audience receives your post — and the actions they do (or do not) take.
3. Evoke a Sense of Local Pride
Many brands gain fans by playing to an audience's passion for where they live. You can home in on users' specific location using Instagram's updated audience tools. While features have expanded to include targeting audiences based on their platform behaviors and preferences, targeting by a geographic region is still a core option.
Bank of America has done its homework and knows that the Chicago Shamrock Shuffle 8K is a highly popular local event: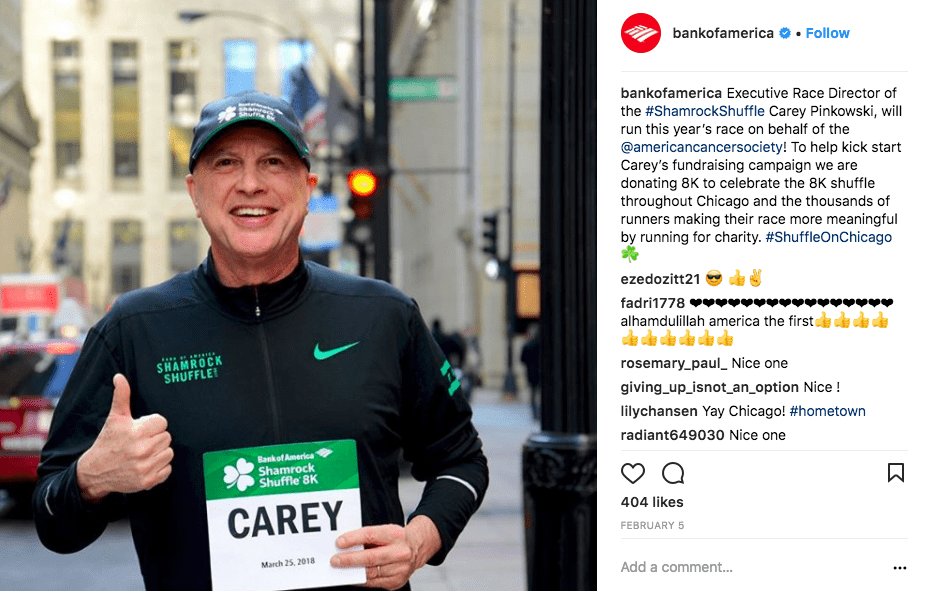 When crafting content for this Chicago audience, BofA hooks into the relevant hashtag #ShamrockShuffle. This allows their marketing team to comb through existing posts (in this case 35,004) to better understand the types of people interested in the event, who could connect with and act on the post.
Linking to local hashtags can also bring out other important details, like current temperature and specific landmarks, that will make your post fit in with the crowd.
Although many marketers believe captions should be as short as possible, weaving a longer story that's rooted in an audience's surroundings can also elicit a positive emotional response when trying to connect with them: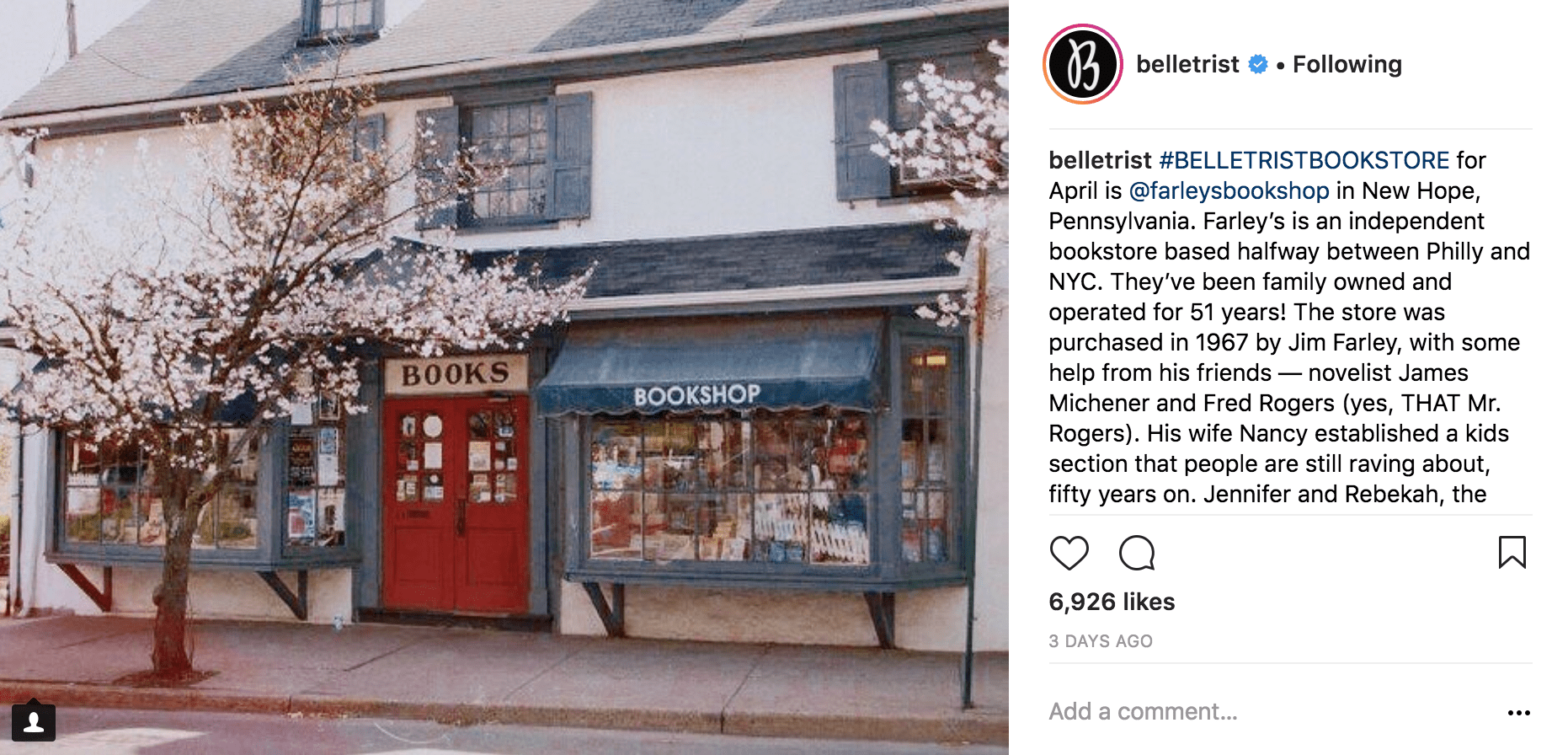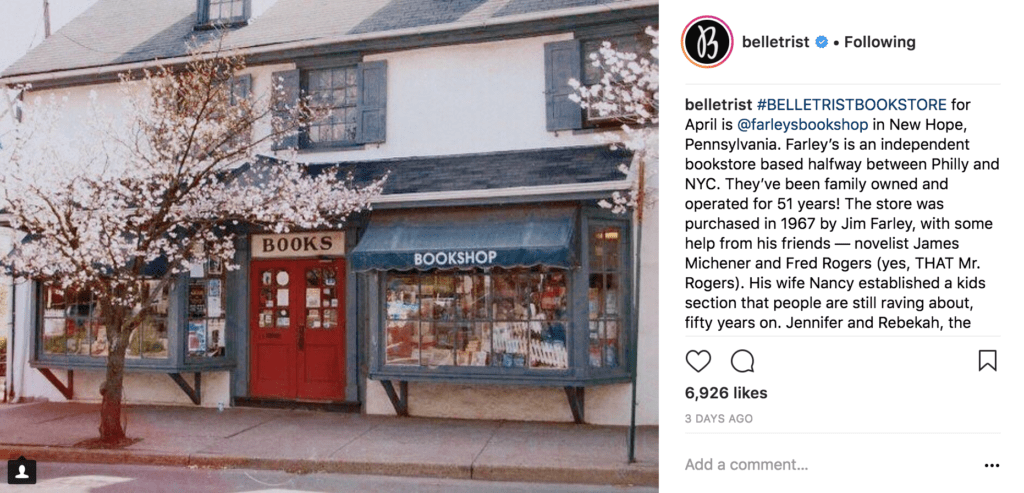 Belletrist's short history of Farley's Bookshop received 6,926 Likes. The narrative caption uses specific names and dates, along with a colloquial tone, in keeping with its small-town context.
Taking the local angle in emotional marketing can help your brand convey values of strong, tight-knit communities.
Even if you're a national brand like Belletrist or an international giant like Bank of America, well-crafted Instagram ads that are targeted to local situations can allow followers to see your personal side, making them feel connected to your brand on a deeper level.
4. Feel Secure. Pursue Your Dreams Without Fear.
Setting the stage to make your viewer feel supported in following the path they choose can be a daunting task. Yet, if done right, it is one of the most powerful emotional motivators out there.
Start with a simple and secure setting, like Upwork does with a figure sitting on solid ground: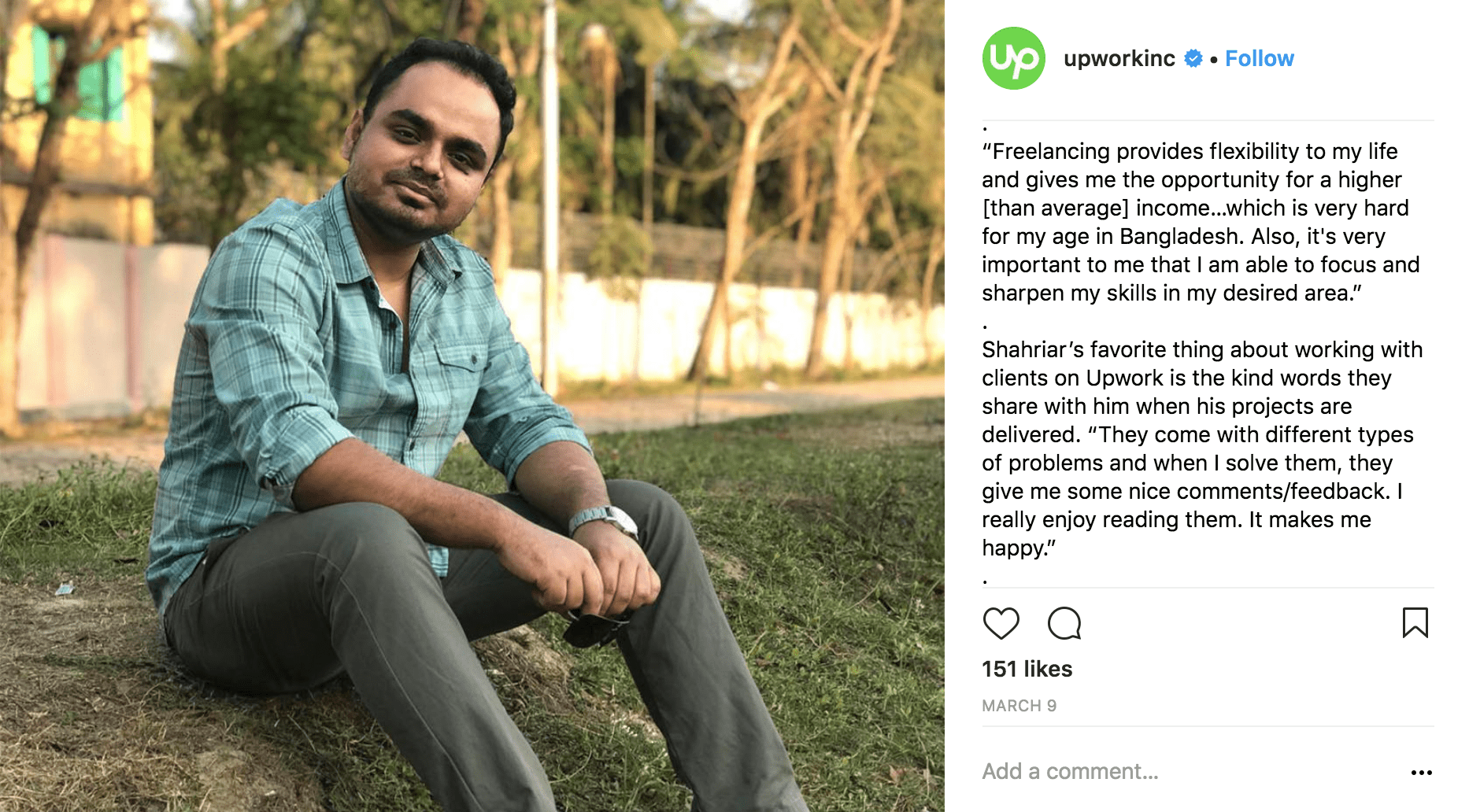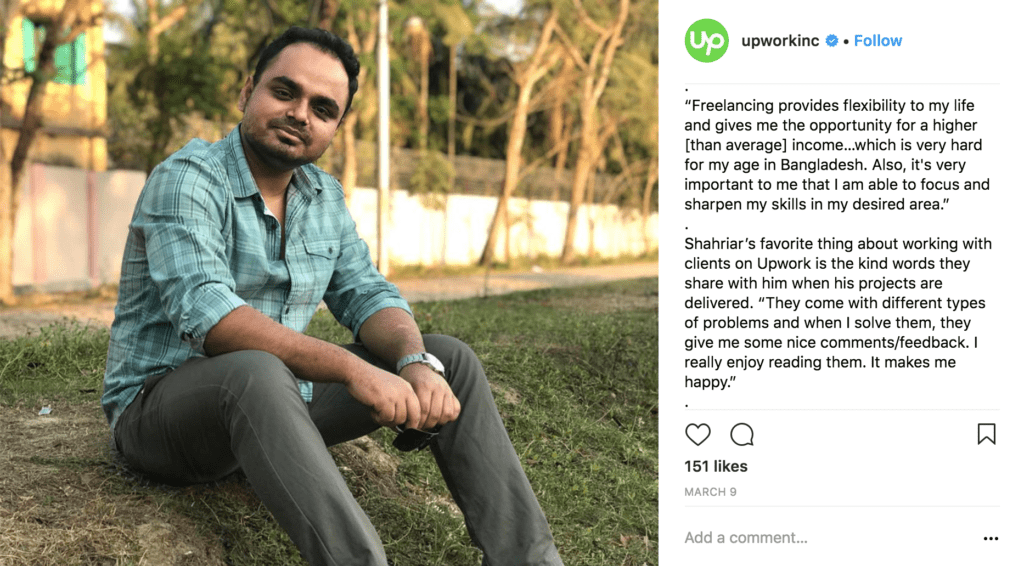 From there, show or describe the riskier action that your subject is aiming to take — in this case, Shahriar's decision to pursue freelance work. The risk doesn't feel so terrifying and unattainable when placed in a safe environment.
If you're trying to decide on a particular person to feature in your ad, it can be useful to keep in mind that 80 percent of Instagram users are now located outside of the United States.
Using a main figure from a country where Instagram is highly popular (think Brazil, India, and Indonesia, which have 61 million, 59 million, and 56 million users, respectively, and rank second through fourth, after the United States, in active Instagram users) can open you up to a new world of potential customers.
The female-focused investing firm Ellevest has zeroed in on this angle of supported risk-taking, as well.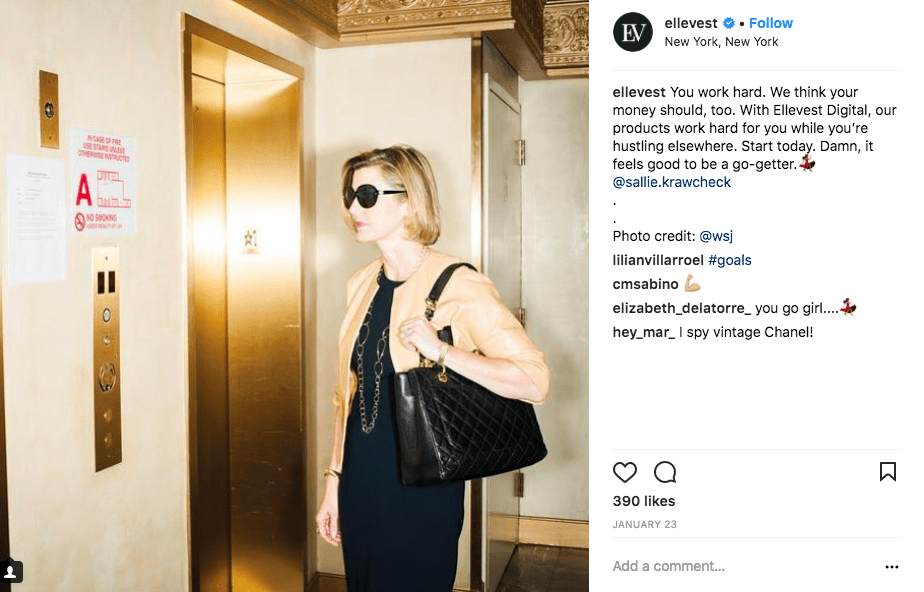 With its new rollout of digital products, Ellevest helps assure followers that, while they're at work elsewhere, their finances won't be neglected. With a thriving financial foundation, Ellevest helps empower its users to throw themselves into their day jobs and achieve success without worry.
Homing in on a particular area that creates stress or prevents individuals from pursuing their true ambitions — and then solving for that area in your post — will help open your viewers' eyes to the value you can provide for them.
5. Feel Free. Act Independently.
Life constantly presents challenges. As a marketer, you have enormous power to reshape followers' impressions that these challenges are not restrictions, but simply opportunities to be creative and chart a new course.
You will inspire your audience if you flip something that could have been a burden — as REI does: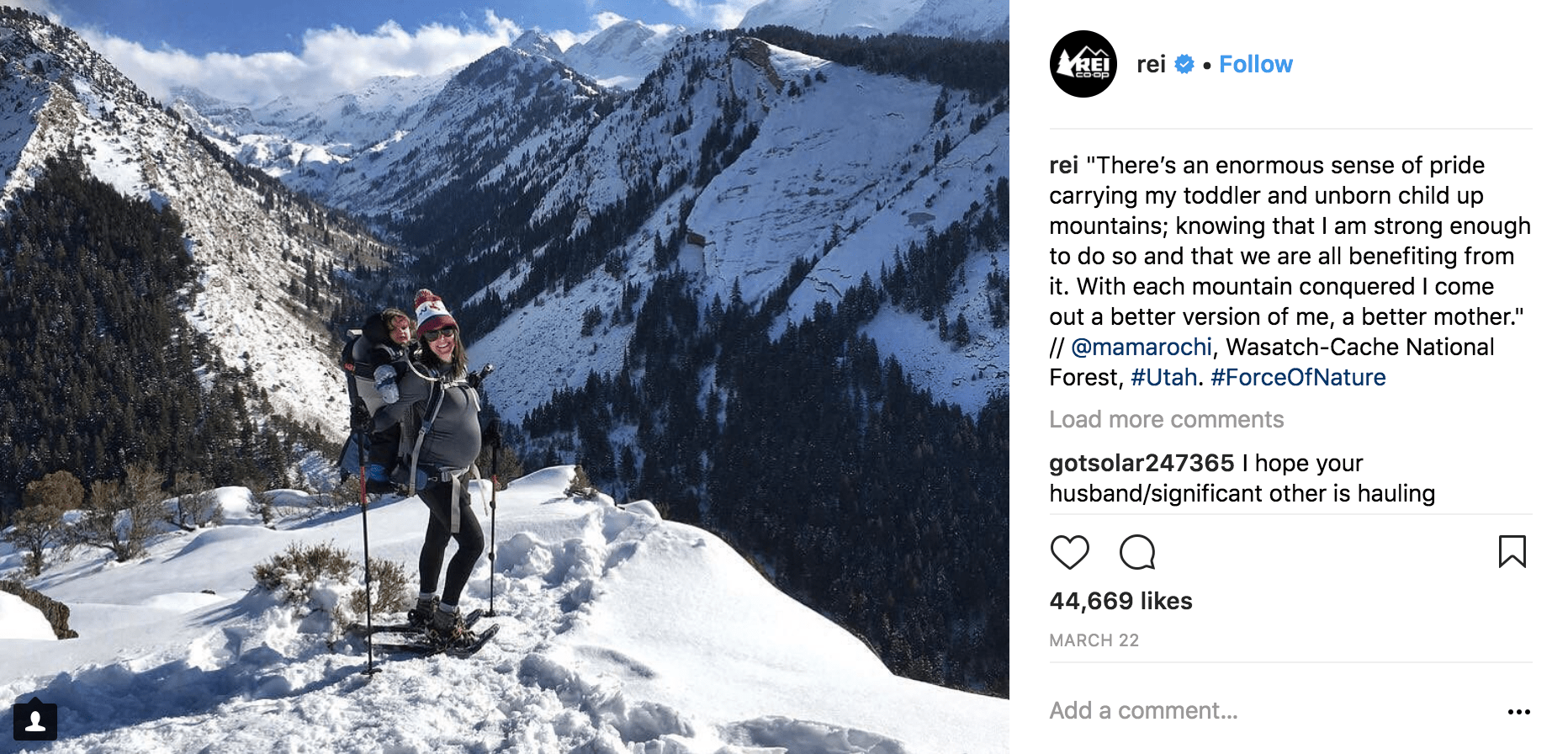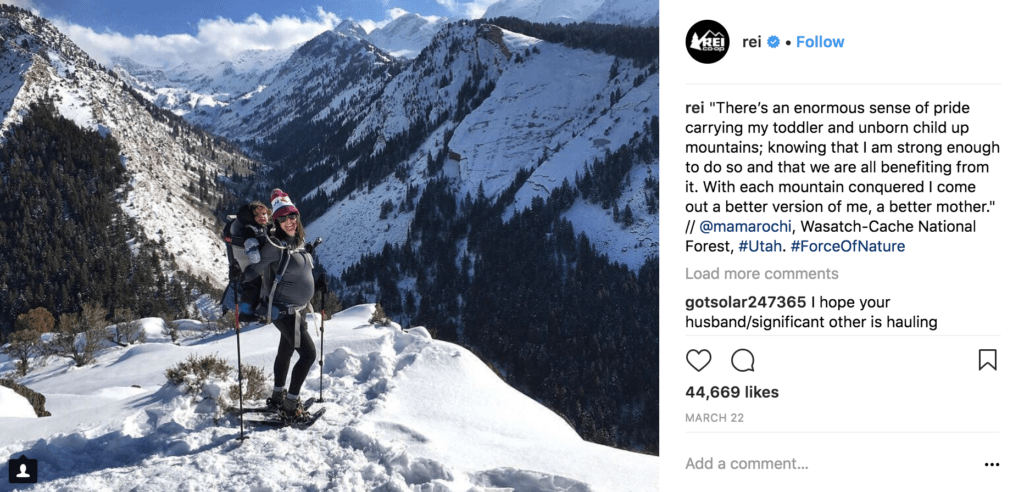 While some might deem pregnancy a hindrance to climbing mountains, REI suggests that it can also bring "a sense of pride."
With 38 percent of all female internet users active on Instagram (compared with 26 percent of male internet users), tailoring your post to women taking risks can give you an advantage in gaining followers.
Whether men or women, empowering all of your followers to act independently is another proven motivator.
Here, WeWork showcases what breaking out of a traditional work environment can really feel like: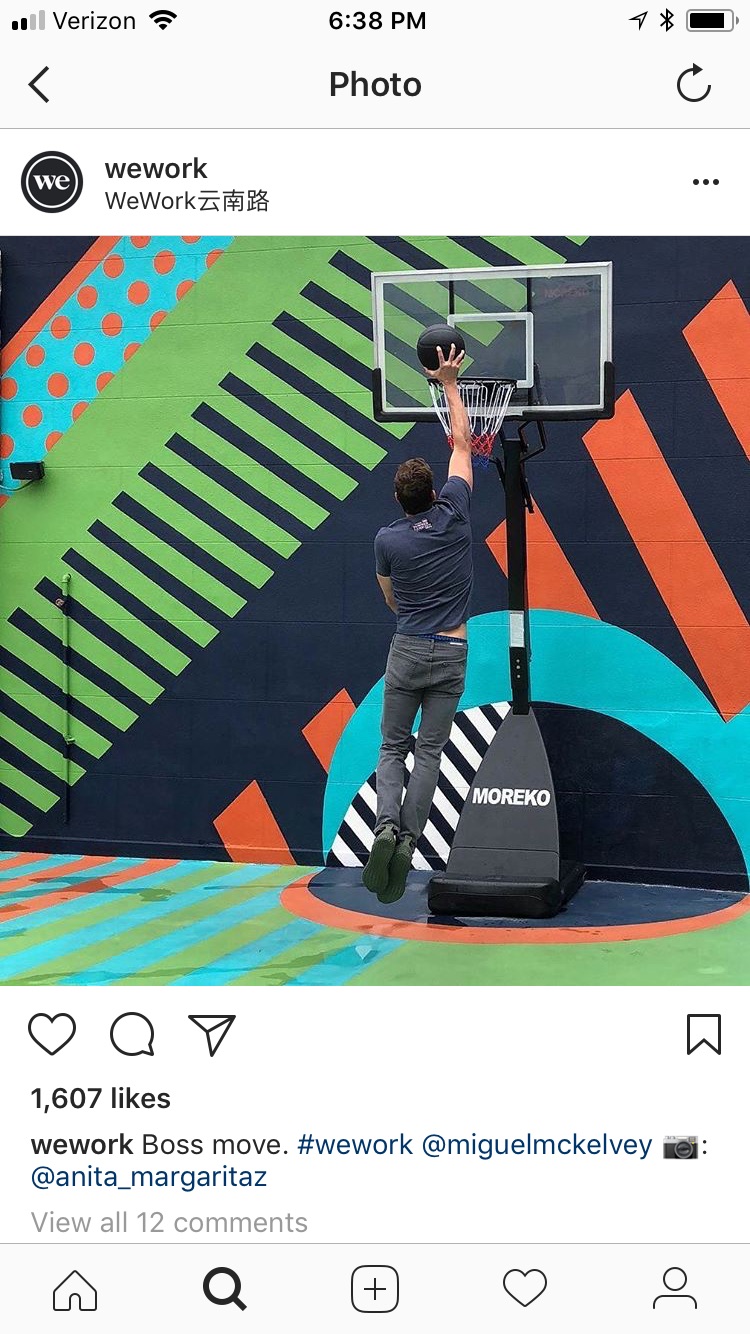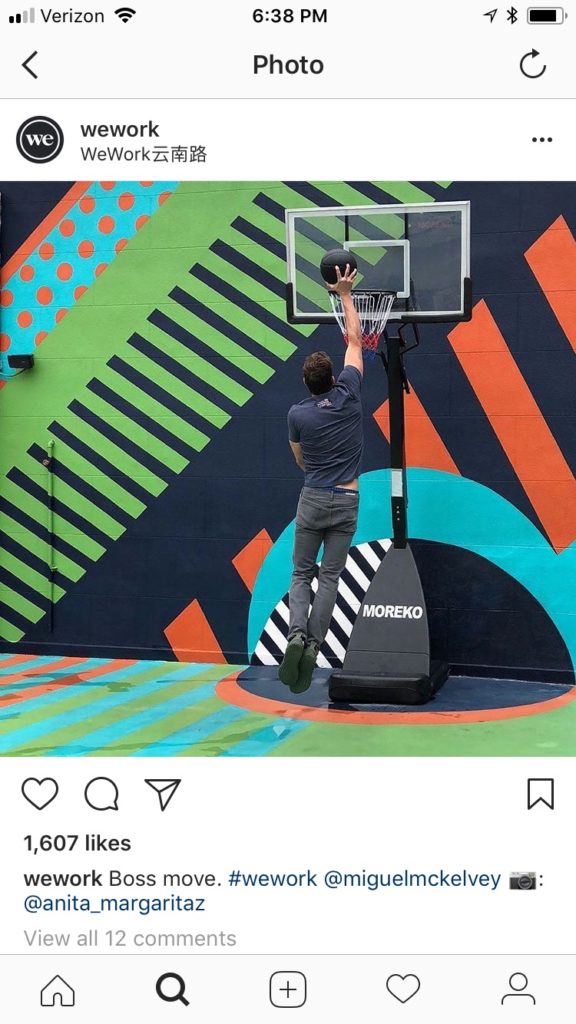 Featuring WeWork co-founder Miguel McKelvey, this post soars with a sense of individuality, creativity, strength, and achievement.
In all of your posts — but especially those where you're trying to strike an emotional chord — use positive images, colors, and language to move your audience. Positive verbs, in particular, correlate with spiked brain activity.
This post is a "boss move" on WeWork's part and spurs followers to remain active in its community.
Before all else, know your audience.
You must deeply know your target audience to create ads that feel authentic to your brand and resonate with your followers.
Take time to not only pore through your campaign analytics, figuring out who responds and converts on certain versions of your ads, but also keep your customer data up to date — from their log-in and/or purchase histories to demographics and more.
And even if things are going great — never rest on your laurels! Change your target audience and test new sets of users. This can prevent a drop in CTR and help inspire you to get creative.
Putting in the effort to have the most comprehensive picture of your current and potential customers will ensure that the content you create tugs at their heartstrings, motivates them to take chances, unveils your brand's personal side, and sustains your loyal and engaged community.
What do you think? Have you ever used emotional marketing to boost your business? Share your results and opinion in the comments below!