Intimidating, isn't it?
Last year, 16% of marketers said they publish content every day, 26% stated they do it a couple of times a week while 17% confirmed they fire off new stuff at least once a week.
And this year, 76% of them admitted that they plan to increase their efforts.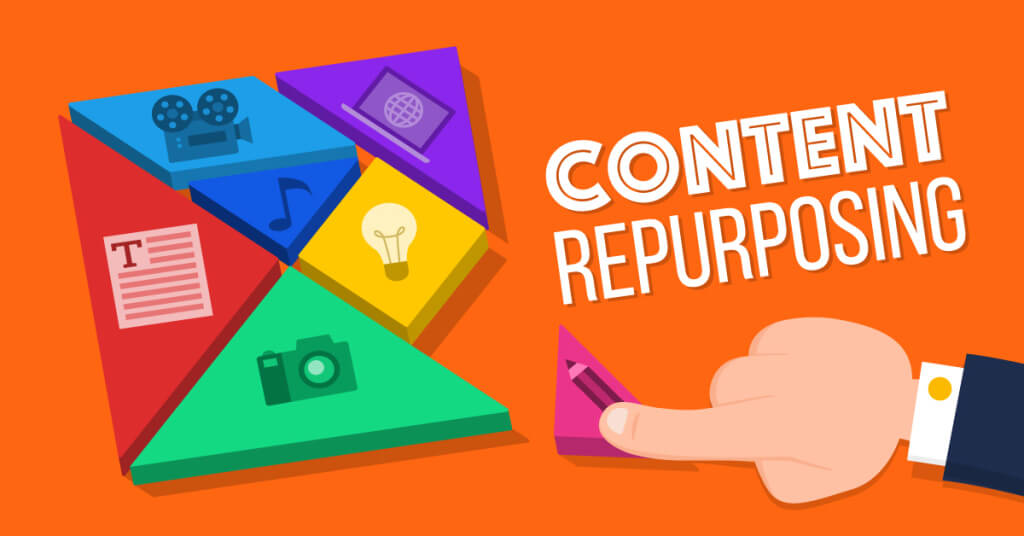 Hell, there's just no way you could catch up, right?
But then again….
These numbers don't paint the full picture.
For example, many of these people don't publish that much original content at all.
They just repurpose it to many different formats.
But unless you know about it, you might think they churn out one new content piece after another like as if they managed to poach Santa's elves.
In reality, though, they publish the same content over and over.
Heck, I'll let you on a little secret:
We do it here at AdEspresso too.
And in this post, I'll teach you what is content repurposing, why you should do it and show you exactly how we're doing it.
Ready? Let's get cracking then.
What is Content Repurposing
The idea behind content repurposing is simple:
To take one piece of content and rework it to suit a different medium or purpose.
And the reason for doing it is simple too:
Your audience consumes content in many different ways.
Some of them prefer to read blog posts while having their morning coffee. Others save list posts to Pocket and flick through them during the morning commute. Some others might prefer more visual content, and scout Slideshare for advice. And then, many might prefer to listen to podcasts while they jog and so on.
This research from Hubspot outlines the different content types' popularity by the social sharing.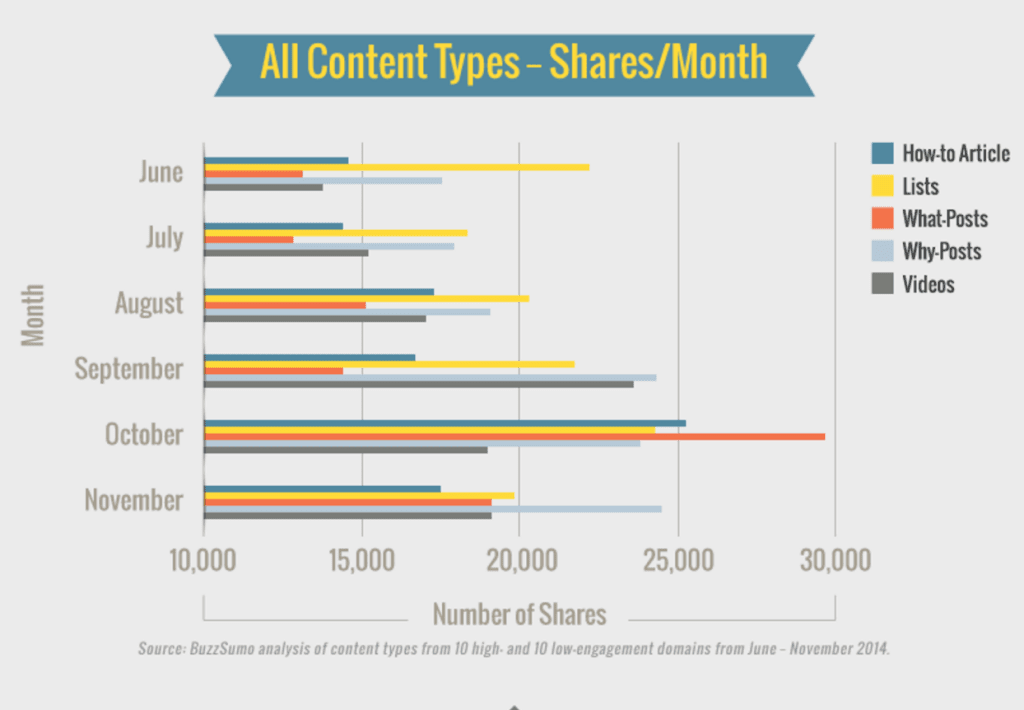 Another research by OkDork shows that blog posts don't always tick the audience as much as other content types do: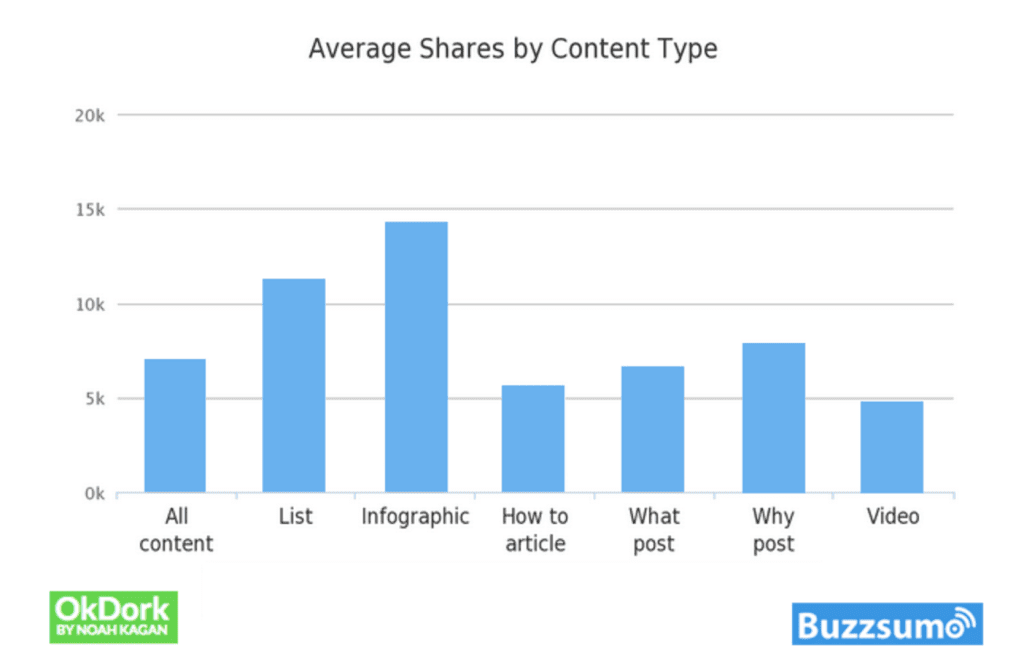 But here's the catch:
In spite of consuming different content types, all these people might be looking for the exactly same information.
And by repurposing existing content to different formats, you're able to reach out and connect with a wider audience.
But that's not all:
Repurposing also saves you time. By reworking content to different formats you increase your output without any need for creating any new content.
It increases your exposure. By producing more content types, you can cast a much wider net and present your brand to a wider audience.
For example, Receptive.io reposts content from their blog to Medium.
Here's a post on their blog: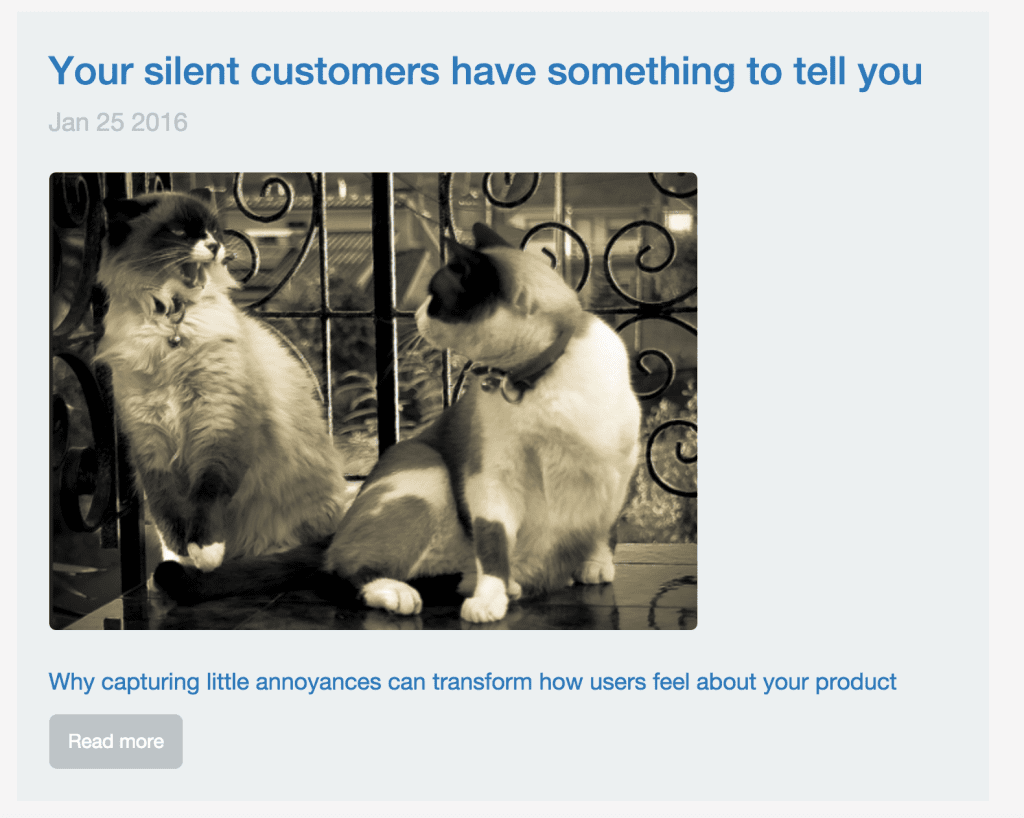 And here it is repurposed for the Medium's audience: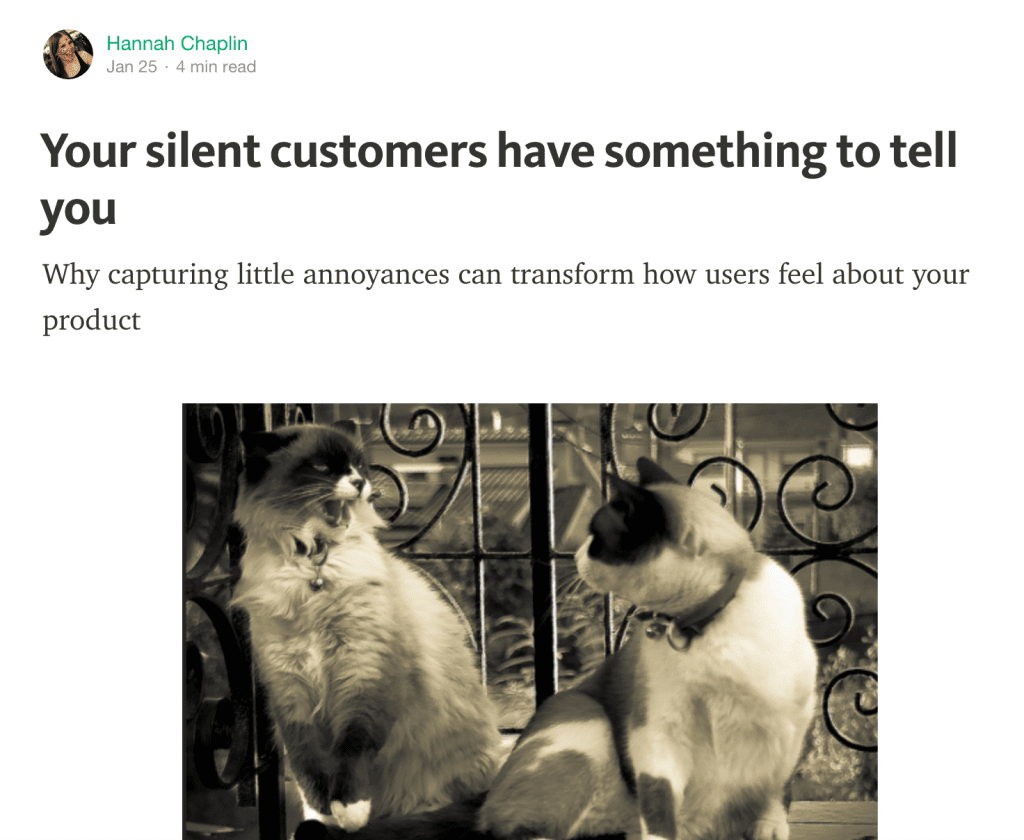 Now, given the Medium's popularity, I guess the company reaches more people there than on their site.
I repurpose content from my site on Linkedin to achieve the same effect.
At some point, Copyblogger produced podcasts that were nothing else but their writers reading their old content on the site. And it worked!
It also allows you to use the same advice to target people at different stages of the buying cycle. For example, you can publish a blog post to attract new visitors, repurpose it into an eBook to convert them into leads and use the same information in a drip campaign.
In this post, Hubspot makes a case how repurposing allows you to reuse the same advice to target content formats your personas prefer, depending on their stage of the buying cycle.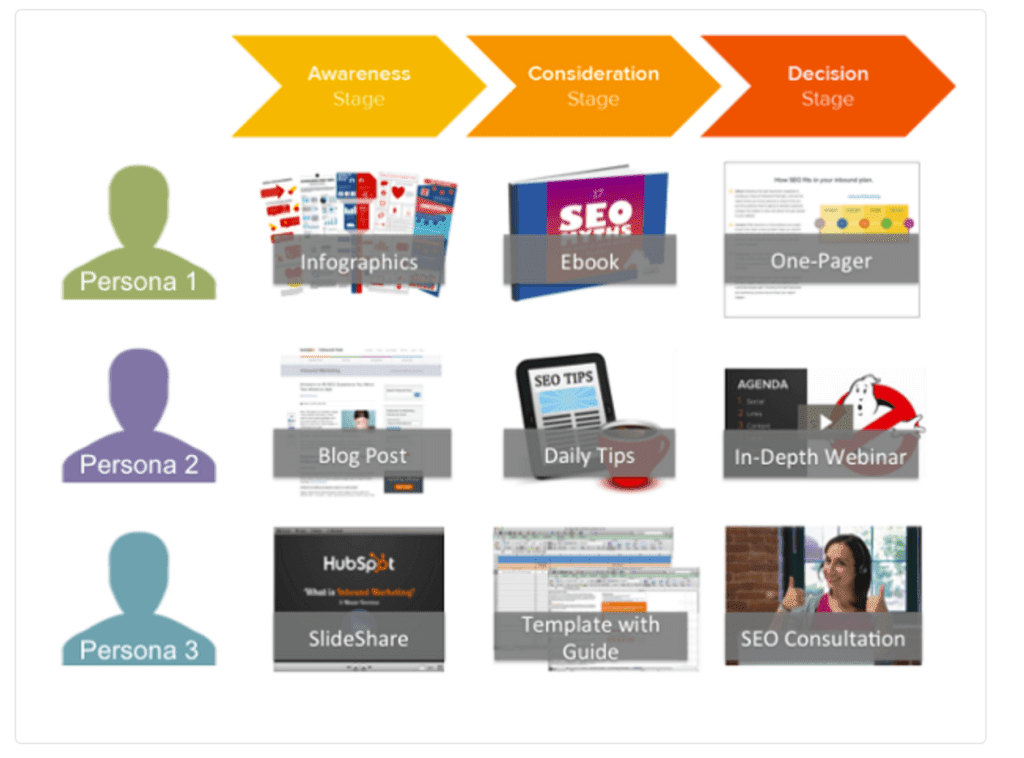 Our Example
If you follow our blog, I'm sure you've noticed a massive guide to social proof marketing we published in December.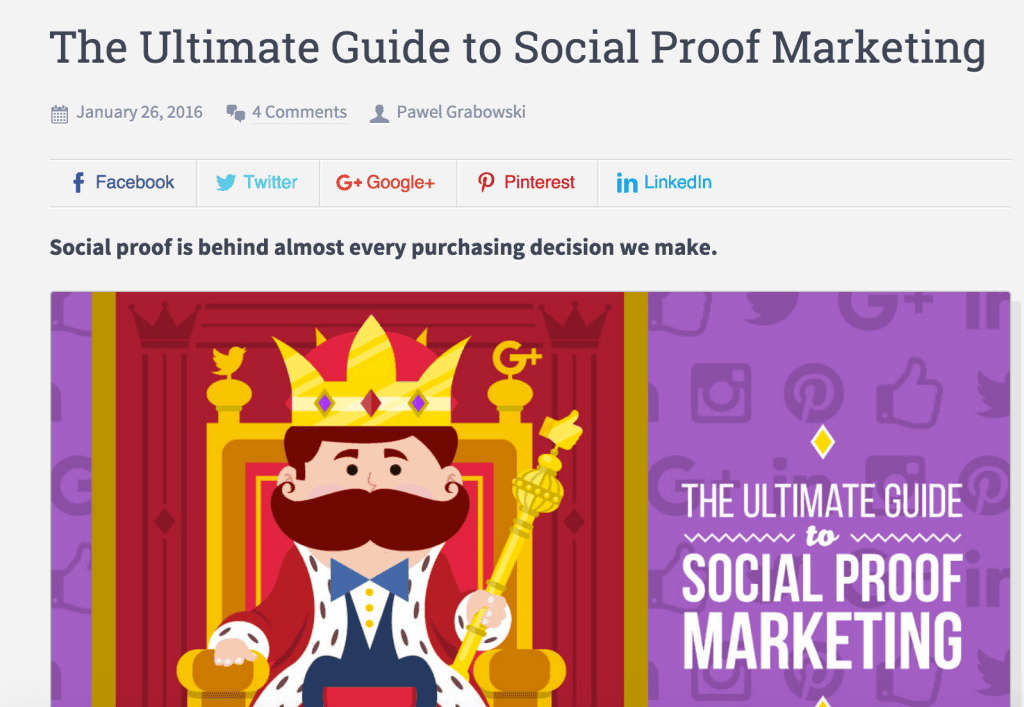 I have to say, it did well, and our readers seem to have liked it.
But shortly after, we put out an addendum to the guide, a more practical article listing 27 examples of social proof companies use on the web: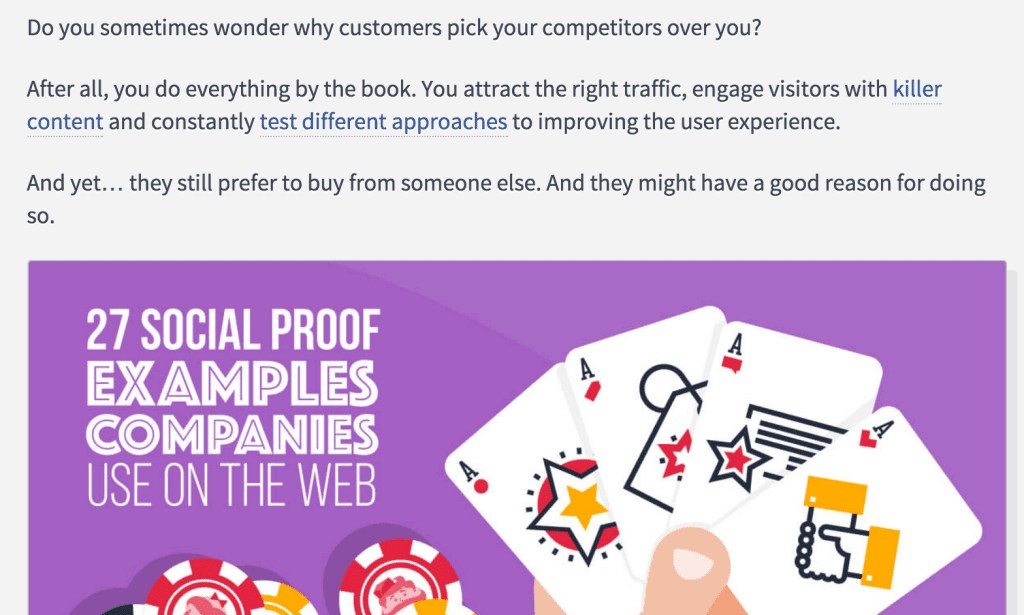 But if you visited the AdEspresso's Slideshare channel around the same time, you probably noticed that we also published a slide deck on the topic.
And only yesterday we published an eBook on Social Proof (you can download it here):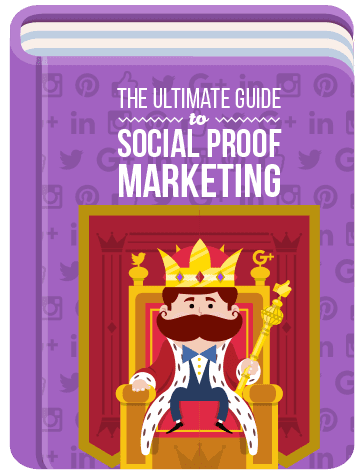 But you know:
They all contain the same repurposed material.
For example, we built the Slideshare presentation around information from both social proof posts.
Similarly, eBook includes information from the guide and examples post, however, given the nature of this content type, we also expanded it with original info.
Seems like not much, right?
And yet,
The Slideshare attracted additional 3900 visits in the first ten days alone.
eBook generated 253 leads in the first couple of hours after publication.
All this brought the total exposure for all this content (traffic to 2 blog posts, Slideshare and eBook) to 11376 visits in the first 30 days…and counting!
Cool, huh?
We're also slowly gaining ranks for some highly competitive keywords, like "social proof marketing" or "social proof". And in many cases, more than one of those content types ranks for the same keyword: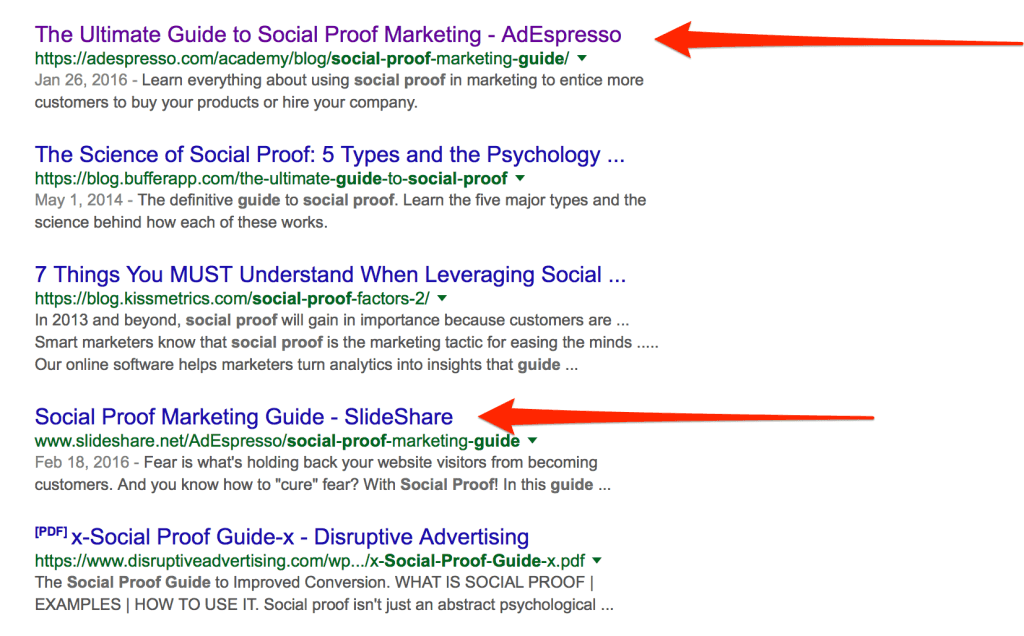 And we achieved it all without having to create any more original content! 
But let me tell you this:
Repurposing content isn't as simple as it seems.
For one, you can't just copy and paste old content into the new format and be done with it.
You need to rework and sometimes also add sections to it to make it work as a different content type.
Being the person who created and repurposed the social proof content here on the site, I thought I'd walk you through the process and show you how I did it in practice.
So, let's do it.
How to Convert a Blog Post into Slideshare Presentation
You know:
The key to turning any article into a presentation lies in identifying the most important pieces of information to include on each slide.
After all, for your presentation to be engaging, it should contain no more than a single thought per slide.
So, start by identifying all related information in the article.
I do it by converting it into a bulleted list.  I just highlight the entire content in Word and click the list icon.
Done!
Of course, this will mess up your post's structure but don't worry, it's part of the process. Having the content as a list will help you see paragraphs and individual bits of information at a glance.
Here's how the social proof examples post looked like converted into a list: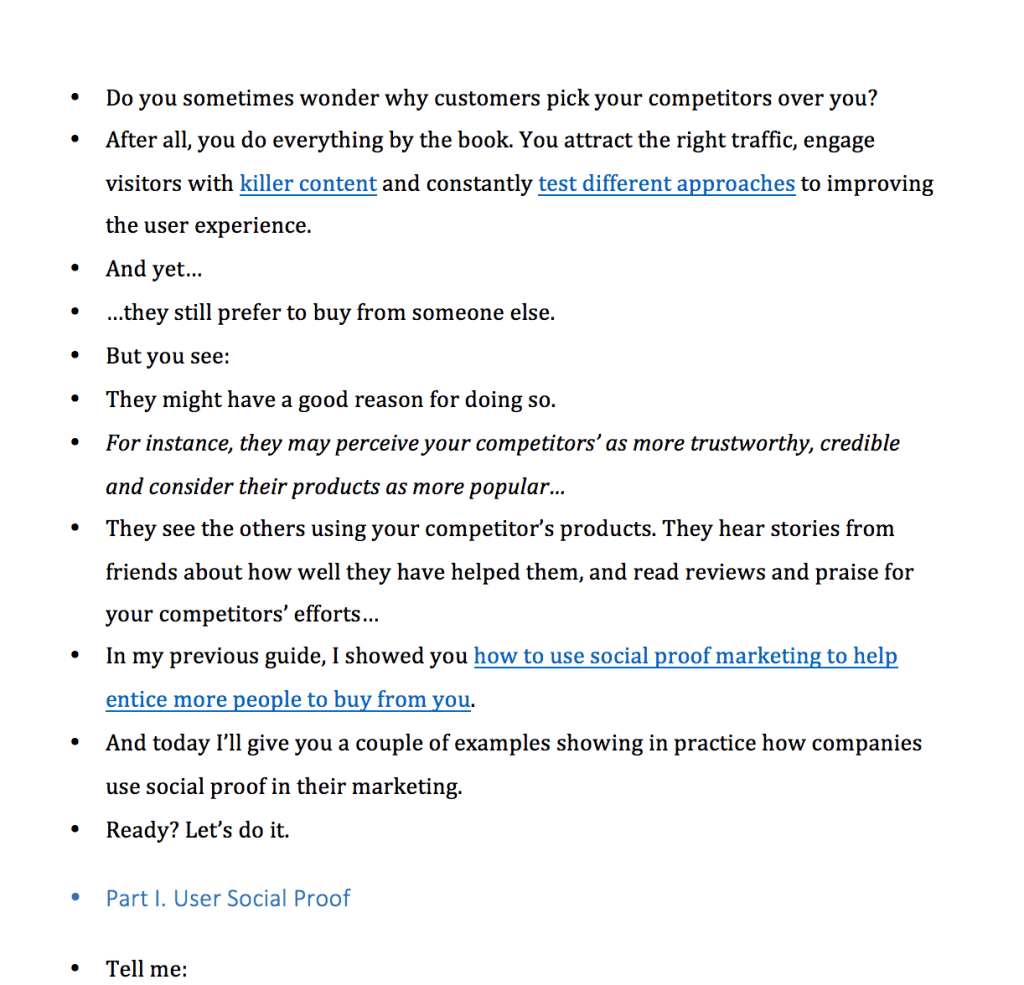 Next, consider each bullet point as a separate slide and start crossing out any lines that aren't necessary for the presentation. You should aim to reduce the post to about 40 slides.
What I do next is convert that shortened list into a table with two columns:
The left column contains my script, with each slide having its cell.
In the right column, I include ideas and notes for the designer.
Here's an excerpt from my final Social Proof Slideshare draft: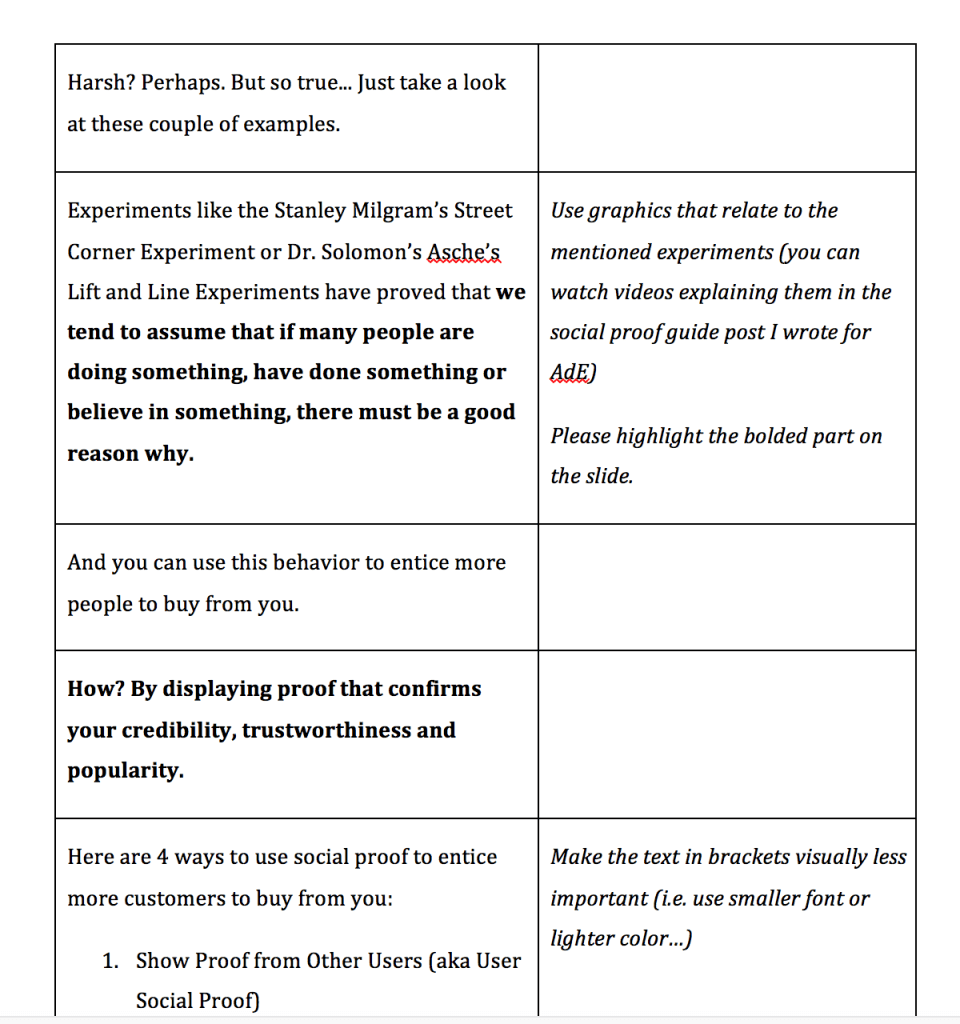 And here's the actual slide one of the notes relates to: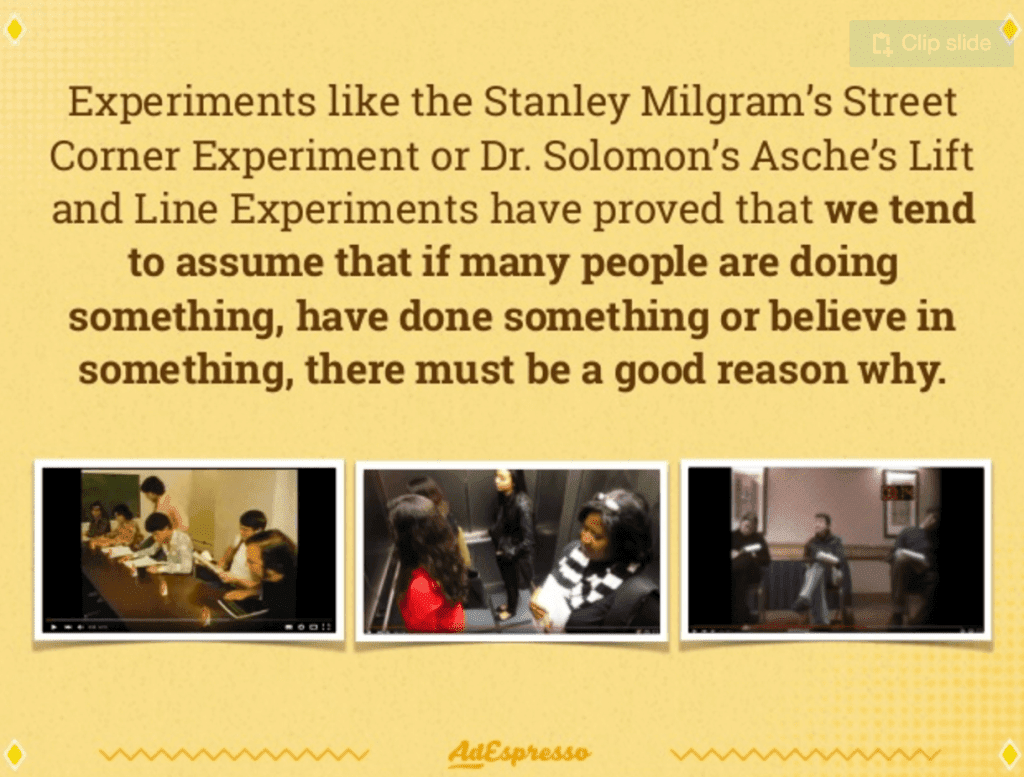 And, that's it.
With the script ready, you can get started designing the piece or forward it to a designer.
Converting Blog Content into an eBook
I admit, repurposing blog posts into an eBook is a bit trickier:
For one, you often need more than one post to create an eBook.
Also, giving the typical structure of an eBook, you might have to write a couple of custom elements.
On the good side, you don't have to edit individual articles much to fit them into an eBook.
When repurposing content into an eBook, I typically move related passages from different posts into a new document and then, write bridges and any additional content needed to make the text flow naturally from one section to another.
Those custom elements include:
An introduction that warms a reader into the copy. Unless you already have content that would fit this purpose, you may have to write something that engages a reader and makes her want to read your eBook.
Explanation who is your target audience. You don't want to waste your reader's time. And so, you should be upfront about who this eBook is for. Include information about the target audience, knowledge level they need to process your information, and what they're going to get out from reading your publication.
What makes you the right person to talk about the problem. You should also convince a skeptical reader to your worth. To do so, include information such as:

Your position or profession,
Your background and experience,
Achievements in the area related to the eBook,
Ways to get in touch with you.

Conclusion. If you're tackling a particular problem with the eBook, use case studies or examples to show that your advice has already helped the others.
More Information About You and Your Company. Finally, promote your business or organization too. Tell readers more about it, services you provide or products you sell and list your other publications and resources you think they should read.
As for the length, this is quite a subjective opinion. From experience however, I tend to create eBooks approximately 2-3k words long.
OK Pawel, all sounds good but tell me, are eBook and Slideshare really all you could have done?
No, of course not!
We could have repurposed the social proof marketing guide into a wealth of other content formats:
Select the key information and convert it into tweets and Facebook posts
Use the same information to create visual slides for Pinterest and Instagram
Record the audio version of the content as a podcast
Run a webinar on the topic
Convert the guide into a drip campaign
And do much much more.
And you know what, that's the beauty of repurposing:
If you have a good content, then the sky's the limit!
So, what do you think?
Can you see yourself repurposing the existing content to increase your output?
Or do you prefer to focus entirely on publishing original content?
Let me know in the comments.