TikTok is the viral video sensation sweeping the nation, and it's like 2020's version of 2017's Snapchat. It took of quickly amongst Gen Z users, and it skyrocketed to become one of the most downloaded apps over the past year.
Plenty of brands are realizing that they need to get on the platform or risk missing out on a valuable marketing and relationship-building opportunity.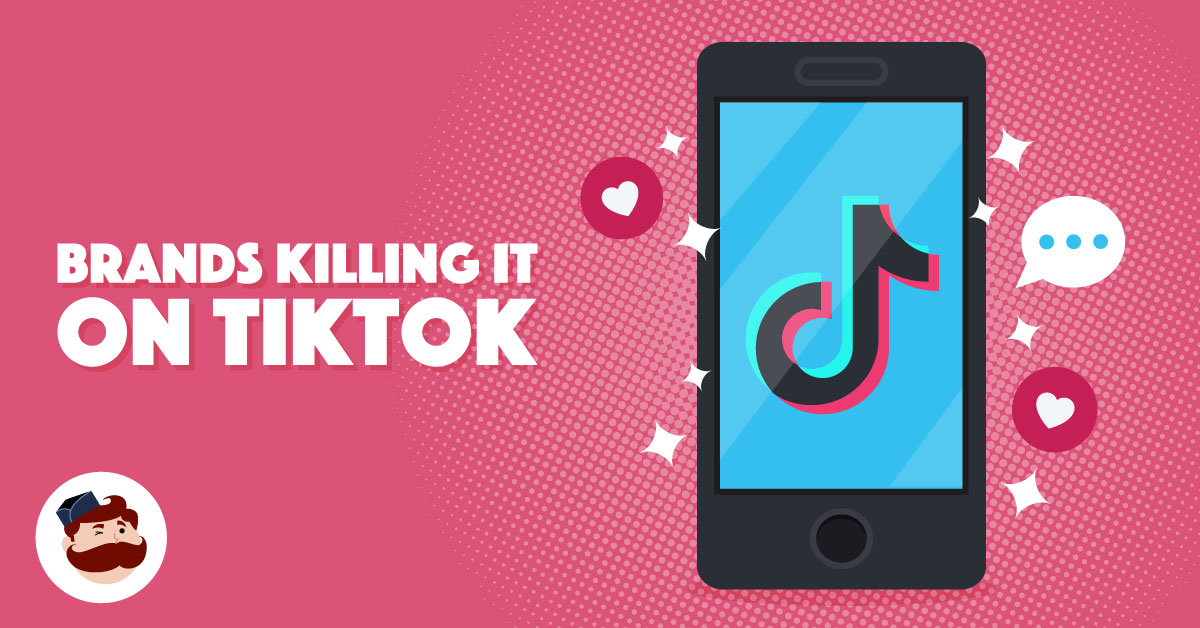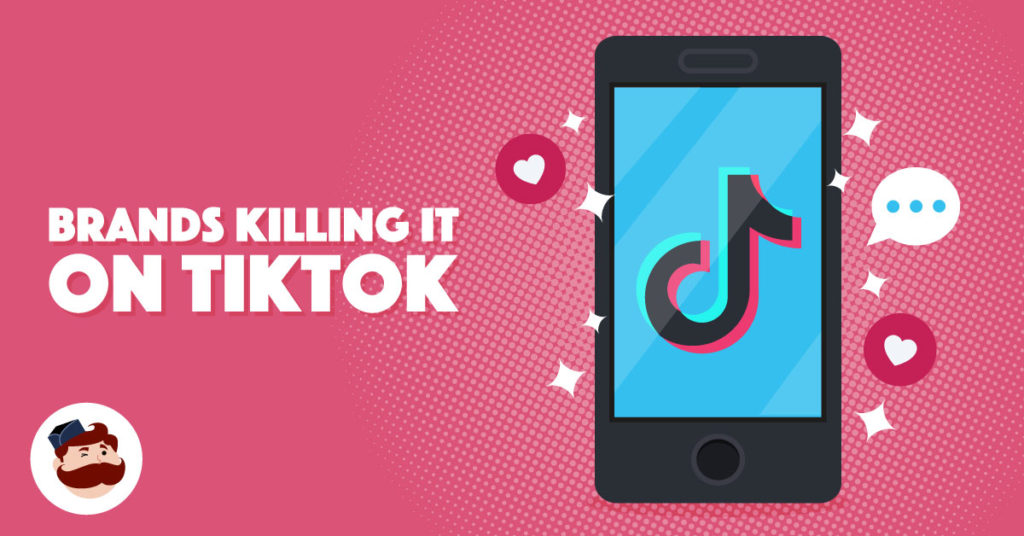 While there have recently been major concerns about security issues on TikTok, there is some good news. the platform is taking steps to rectify these issues, and there's a chance that a US-based company like Microsoft might buy the company out.
In the meantime, the app has not been shut down in the US, and there is a valuable opportunity for brands to connect with their audiences on TikTok, particularly younger audiences.
And in this post, we're going to take a look at 7 brands killing it on TikTok, including some in "not-so-glamorous" industries like journalism or dentistry.
Let's start!
Fenty Beauty has been crushing it on TikTok for awhile now, and there are a few things they're doing well.
They have women of all different skin tones showing short, effective makeup tutorials that are actionable and useful. All of the tutorials use the company's makeup products, which can lead to a direct increase in sales, especially since you can "shop the looks from your fave videos" at a link in the profile page.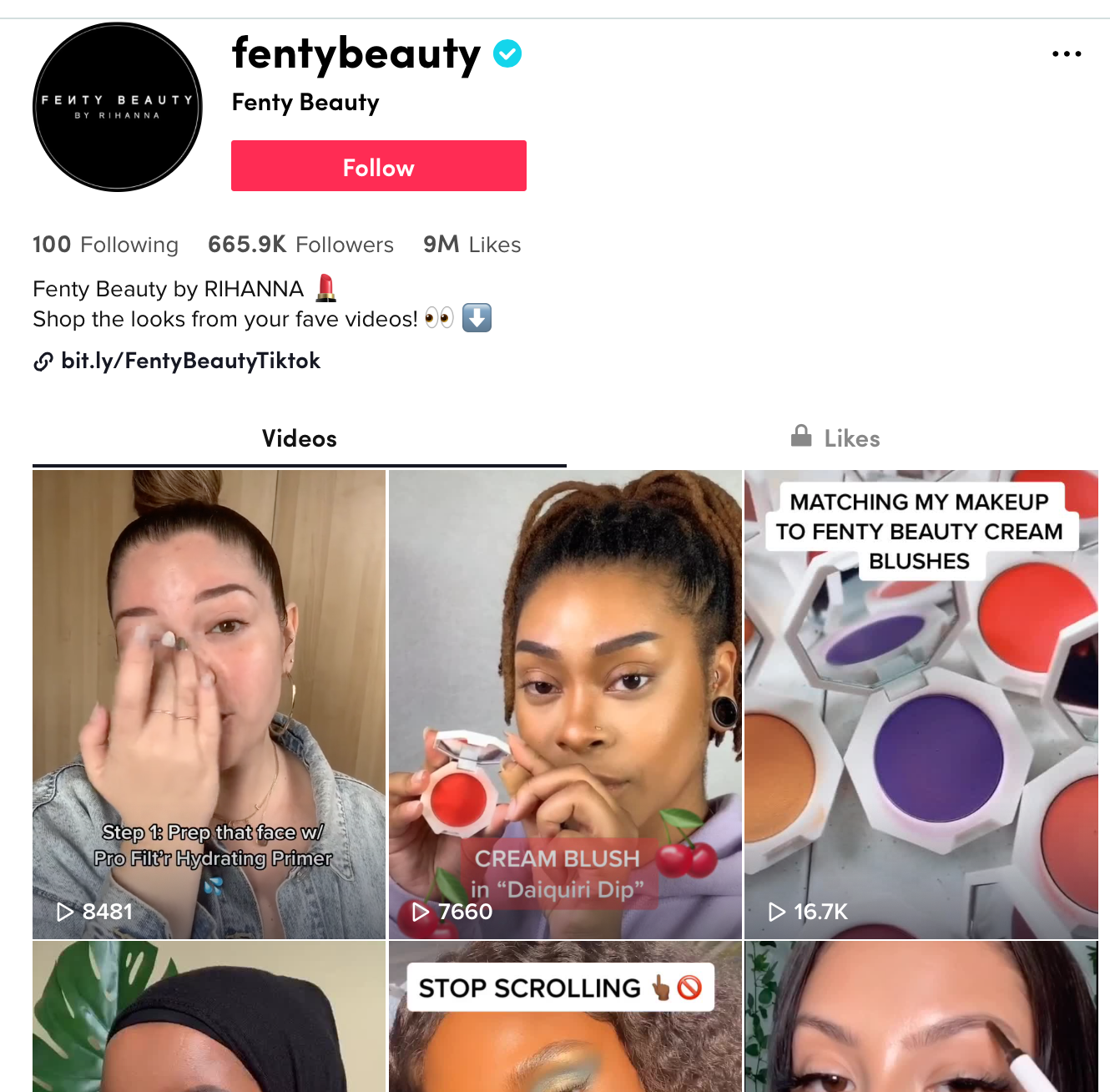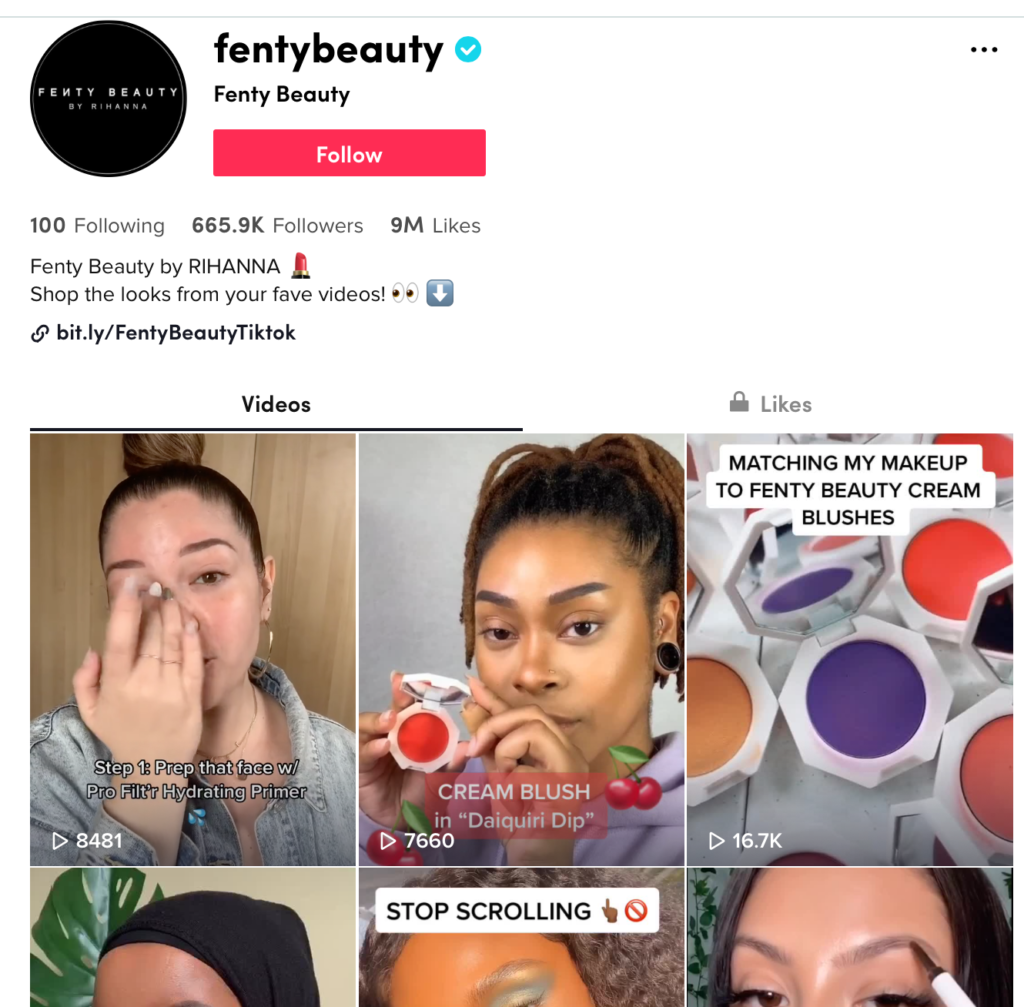 They're specific about products, but while the content is promotional, it's also fun to watch and it feels authentic and true to the brand.
Vessi sells waterproof shoes, which is naturally a feature that's an enormous feature of their TikTok videos!
This business is absolutely killing it on TikTok with videos like "but are they wine-proof?" where a woman pours a bottle of red wine over a pair of shoes that escape unscathed (and dry), and a video of a woman spraying her older father's shoes with a hose before he knows they're waterproof.
Their videos are funny, and they fully embrace the TikTok spirit with some now-common tropes like having people dancing, waving their hands in front of the screen, and suddenly they're in another outfit. It's no surprise they're doing well.
When you think of businesses on TikTok, a dentist might be the absolute last thing you think of. But JasmineRDH is a dentist that rocks the platform like few others in her industry, and show that even businesses in "boring" industries can crush it on the platform.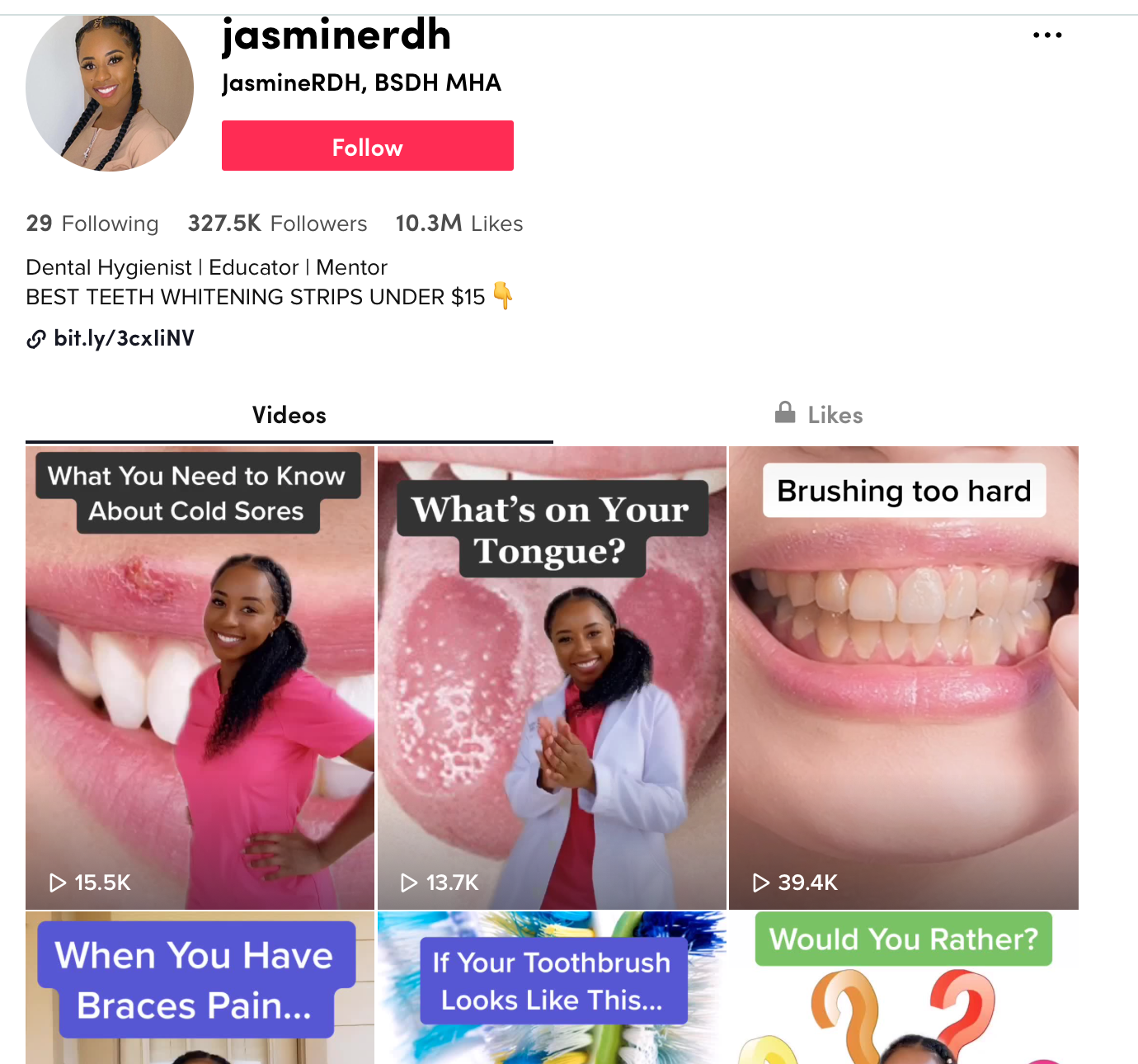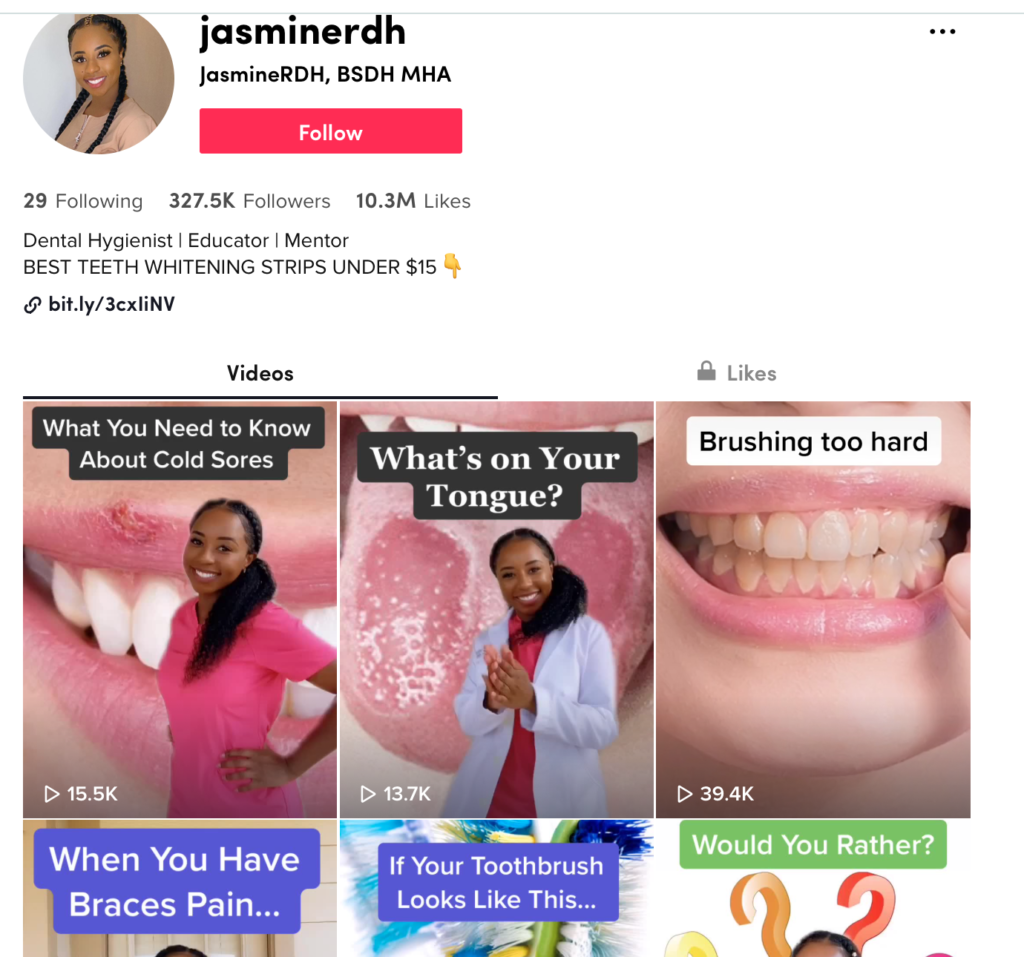 She has incredible content, like the video below going over what patients can do to prepare before they get braces, synced up to a high-energy dance. The content is all dead useful, with informational content like "what you need to know about sores" and how to manage pain from braces while still being fun to watch.
If you want to get some inspiration for how to convey serious information in a fun, light-hearted way, this is an account to watch.
The Washington Post is a well respected newspaper, but they're going for a downright goofy approach on TikTok. Even their simple "We are a newspaper" headline feels hilarious, and they're encouraging users to reach out with their new haiku.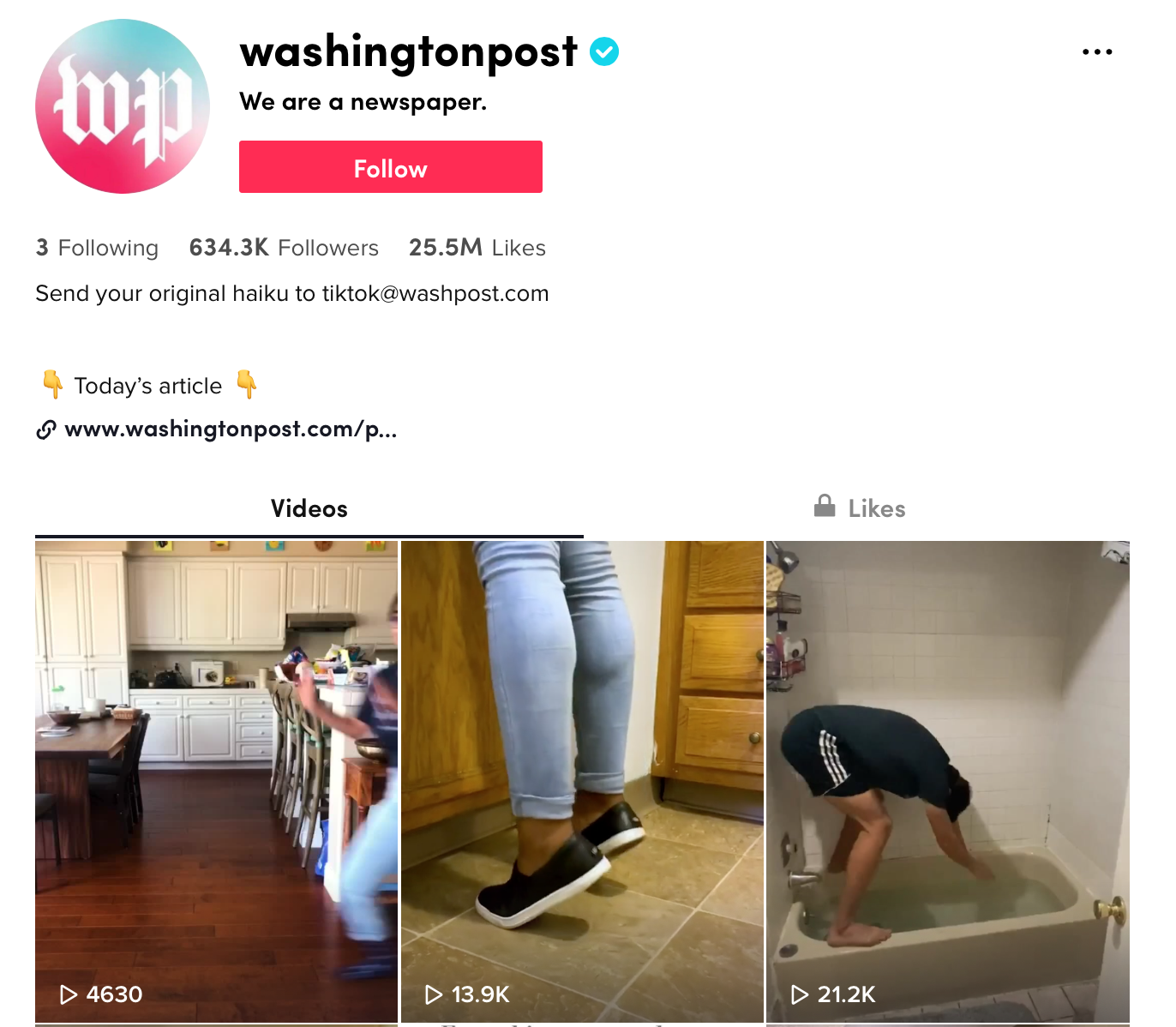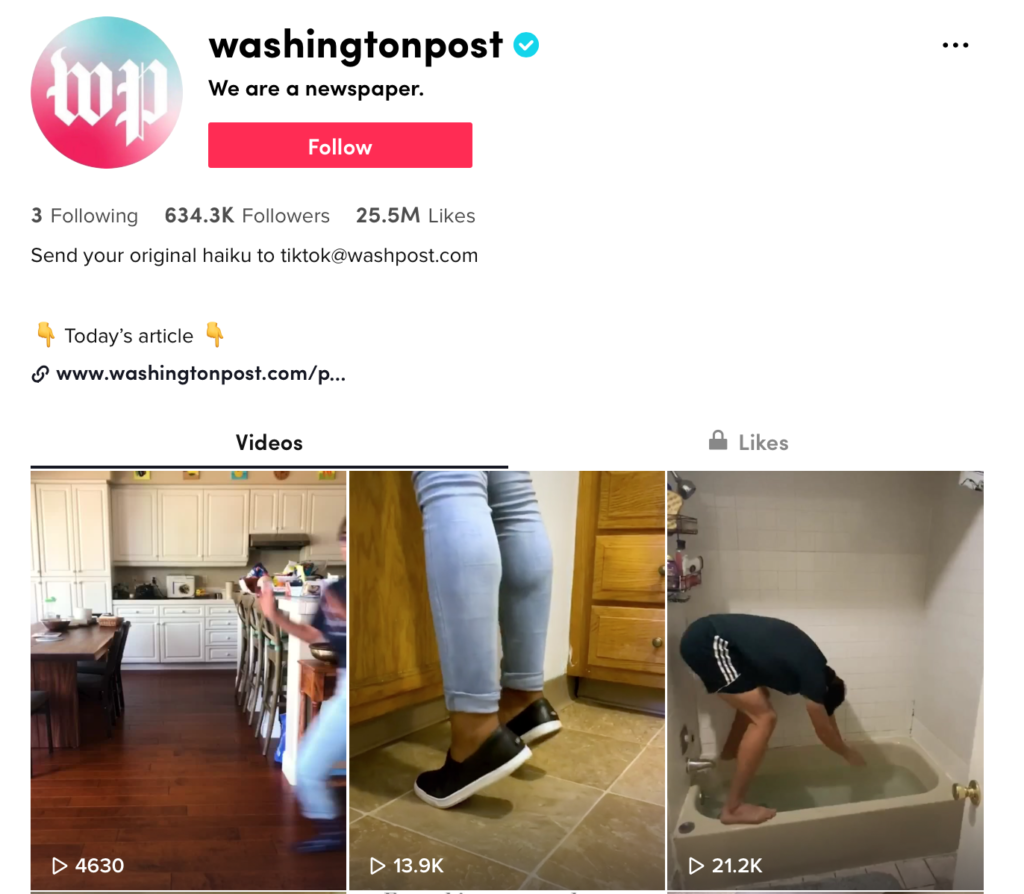 They do link to a new article daily on their main profile, which can drive traffic to their site, but they keep their on-platform content almost strictly entertainment-focused. Think topics like "how to make small talk after COVID."
This shows what can happen when you stand outside your comfort zone. Gen Z users aren't always the biggest consumers of news, so they're building a relationship with a new, young audience early while establishing trust.
Leanne Ward is a dietician who shares fitness, nutrition, and dietary information on her TikTok who has over a quarter of a million followers and over five million likes.
Ward offers plenty of advice about how you can lose weight, but she also has an incredible awareness of the audience she's reaching and takes that responsibility seriously. She has videos encouraging teenagers to eat healthy diets, and promoting healthy, balanced eating overall– not extreme diets. A great example of this is the video below. It builds trust, and it helps her feel authentic instead of opportunistic. She's putting a positive message out for people who need to see it: vulnerable teens and young adults.
6. Chipotle
Looking for an example of a brand that leverages influencer marketing well on TikTok? Look no further than Chipotle. The brand has a history of doing well on social, so this shouldn't be a surprise.
They'll reach out to influencers to create content around specific campaigns or specials that they're running, drawing attention to the promotion they want to focus on. In the example here, influencer Zach King has a self-proclaimed #ad, where he's "moonwalking" with his $4 #boorito, which was a Halloween promotion.
By getting influencers in with your brand and creating strong, engaging content that your audience will love, it can expand your reach and generate a lot of buzz when you need it.
Calvin Klein originally pretty much kept their Instagram and TikTok content the same, but they've recently branched out a bit more.
Plenty of their content features the brand's major models, including big names like Kendal Jenner. This typically performs well, of course.
It's their most recent content, however, that goes beyond influencer marketing. They're currently running a campaign #PROUDINMYCALVINS that allows LGBTQ customers to give advice to them younger selves, and have it published on the platform's TikTok.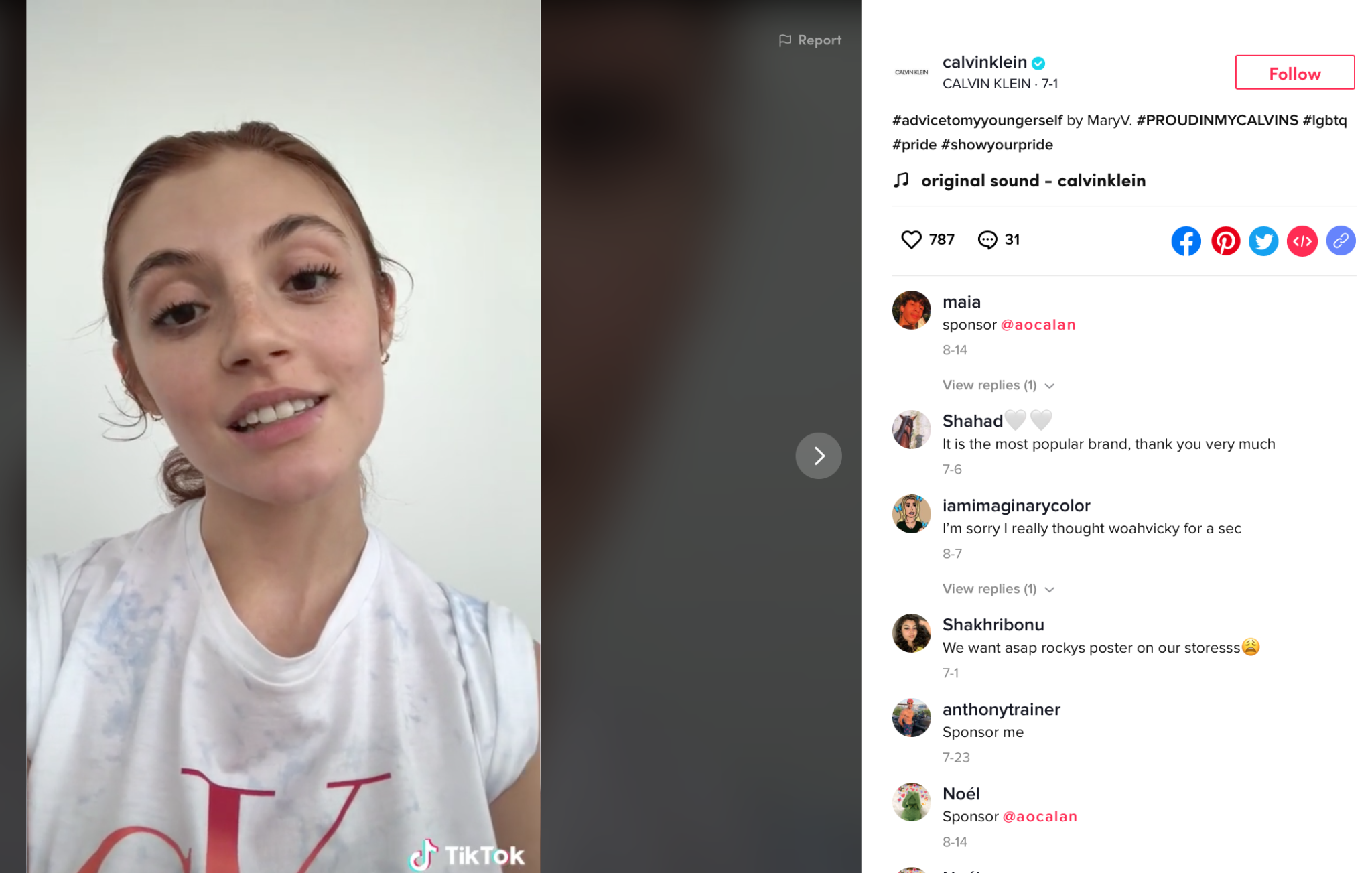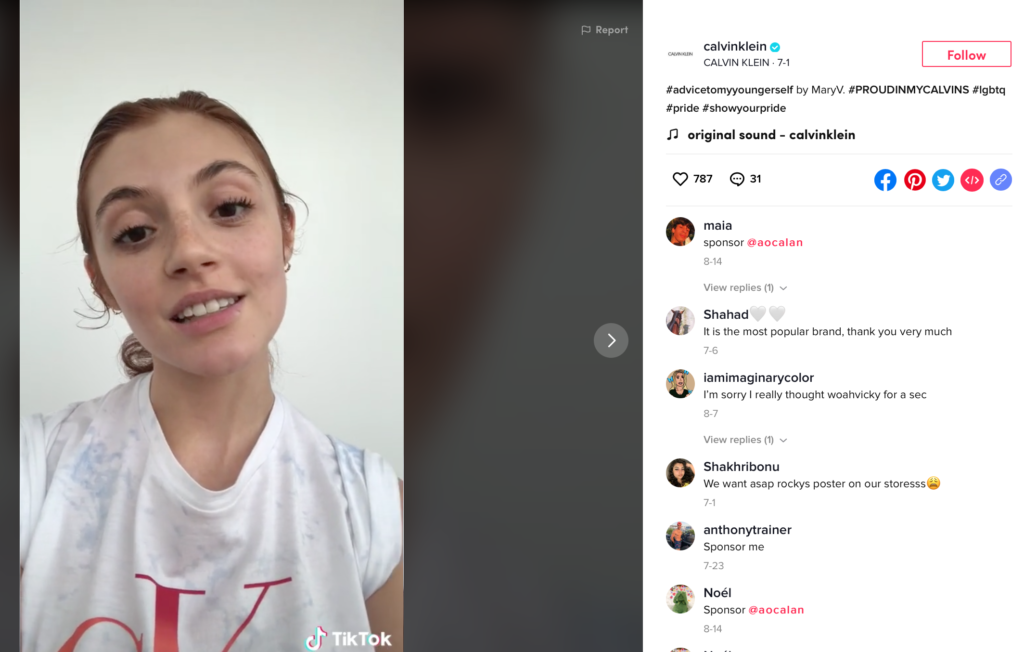 The campaign hits all the right notes for the Gen Z audience; it isn't super quirky, but LGBTQ equality is something that many in the generation care about, and this is given the care and attention it deserves. It keeps the brand relevant without centering the brand, striking a good balance.
Final Thoughts
TikTok is like a hyper-quirky Instagram overall, and there's no telling whether it'll be a temporary fad like Vine or a long-term platform like Instagram.
Either way, we know for sure that it's hyper-relevant and incredibly popular right now.
And while Gen Z and Millennials are the most frequent users, older users are starting to check out the platform out of interset, too, and the on-platform content is becoming frequently shared off-platform.
Take time to come up with a strategy for how to reach your audience with new content on TikTok, and it very well could pay off.
What do you think? Do you use TikTok for your business? What do you post on the platform?  Share your thoughts and questions in the comments below!