Are you a startup? Have you just received funding and need to scale fast?
Are you starting out and looking for ways to put your name out there into the world?
Instagram is a perfect way to quickly build your following, generate excitement for your brand, and even immediately generate sales.
We've collected examples from 10 of the hottest Instagram startups from the past several years.
These teams have developed creative and innovative Instagram ads that have helped propel them to success.
The examples below are derived from five industries and offer strategies that will help companies of all shapes and sizes and financial capabilities.
It can be tough to start out.
We've all been there before, we know how it feels.
You don't always know who your audience is, how best to reach them, what creative variables to test, and even how much to allocate to your advertising campaigns.
It's possible you don't have much of an advertising budget at all. And you don't know where's best to invest it!
Give Instagram a try!
Why Instagram?
While other platforms, like Facebook and Google, and tactics like email marketing are still solid bets, we're keeping the focus on Instagram.
Whether you're a team of realtors, a food delivery service, a clothing line, or a developer of cutting-edge software — we've got you covered!
Let's dig in!
Food & Beverage Startups:

Create Interactive Content

What better way to entice your foodie followers than with social media's number one platform for visual content?

With a burgeoning food startup market in 2018, you need to craft ads that immediately whet your customers' appetites. Otherwise, they'll move on to your competitors.
1.) HelloFresh incorporates polls into Stories
Research shows that interactive content is 81% more likely to catch a viewer's eye than passive content. To this end, HelloFresh served up creative and engaging Instagram polls to test their followers' knowledge of food and cooking.
More than just a single post, HelloFresh took advantage of Instagram Stories, posing several questions in true/false formats. The questions themselves weren't overly complicated. "Tomatoes are the most popular fruit on Earth" doesn't take much brainpower to comprehend. When paired with delightful images of fruit, the entire sequence is enjoyable, making the viewer want to click through to the end.
Pro tip: Primary colors like red are statistically proven to stick in viewers' minds.
2.) GreenBlender delivers instant gratification
GreenBlender uses the Instagram poll in a different way. While the first slide introduces a question, the second offers instant gratification with an answer.
While HelloFresh delays their polls' findings as part of the CTA, GreenBlender offers an additional prize of 17 smoothie recipes to keep the viewer interested.
To figure out what your audience likes or doesn't like and how to craft your ads accordingly, check out inexpensive tools like BuzzSumo's question analyzer. Simply type in a topic (e.g., smoothies) and the tool will return the most popular conversations about it across forums like Quora and other e-commerce sites.
Conducting initial market research doesn't have to be as time-consuming as it sounds. A few well-placed questions can help frame your Instagram posts in ways that immediately solve your viewers' problems. In the future, they will look to you for answers.
Fashion Startups on Instagram:

Experiment with Live Content

According to AngeList, there are 7,625 active fashion startups. While their customers might not demand as much technical expertise as, say, SaaS customers (see examples 7 and 8 below), if you're a fledgling fashion brand that does succeed with the latest Instagram features, it will be an added bonus!
3.) Everlane gets creative with IGTV
Instagram TV is one of the hottest new trends on the platform (and social media in general). It's a way for creators to post long-form, vertical videos, building on the 60-second maximum for Stories. IGTV posts can be up to one hour long!
It's perfect for product and fashion brands. Everlane recently did a Canadian Tuxedo episode for Canada Day:
As with Stories, IGTV allows you to mix raw and edited footage with text and different effects, like emojis. In the event that the sound isn't turned up, incorporating text in creative ways will help your narrative's continuity. As with all other IG formats, you will have metrics, such as views, likes, and comments, for tracking engagement.
While IGTV doesn't show up on the IG web browser, it does appear in the mobile app, demonstrating how Instagram is continuing to optimize for mobile viewing.
4.) DIFF Eyewear weaves a touching narrative
There are many other ways to get creative with Instagram TV that brands are starting to explore. Instead of highlighting specific products you're selling, it can be an opportunity to unveil another meaningful part of your company. Here, Diff Eyewear offers a window into one of their charitable partnerships.

Transporting the viewer to Guatemala, the clip moves through in-depth interviews and compelling narratives. An hour provides an enormous amount of time in which to unveil a more human side of your brand. Help your viewers get to know the individuals in your company and how they operate day to day.
Quality storytelling is key to marketing success, supported by recent LinkedIn data. If there's something deeper you want your followers to understand that you can't communicate well in a shorter clip or image post, IGTV is the place to be.
Real Estate Startups on Instagram:

Bring New Approaches to Old Features

Initially, real estate might come off as somewhat dull compared with exciting startups in fashion and food. The buying process is arduous and sometimes ends up less satisfying than finding a great deal on sunglasses or a healthy snack. But a few startups are changing the game.

If you can be a pioneer in showcasing how buying or renting a home can be an efficient, pleasurable experience, you will definitely wow your potential customers and investors!
5.) StreetEasy uses Swipe Up for a virtual tour
StreetEasy gets creative with Instagram's already popular Swipe Up button. Like opening a door, this CTA unveils new rooms in houses that StreetEasy is showing:
You don't have to travel to dozens of open houses to get a sense of what's available. StreetEasy uses Instagram's capabilities to take you on a virtual tour of properties on its platform.
Just because a feature isn't new to Instagram doesn't mean there aren't myriad ways to make it fresh again. Consider homing in on your Instagram captions as well, incorporating questions and hashtags to recreate this seemingly standard part of a post into something more engaging.
6.) Trulia focuses on empathetic content
Video ads have soared in popularity on Facebook and Instagram over the past several years. In 2015, video ads represented 14.8% of total posts; in 2018 this jumped to 28.2%. And there's good reason: Video consumption has grown tremendously, with over 85% of the U.S. internet audience now watching videos online. For marketing purposes, video ads have been proven to drive site visits and conversions.
Capitalizing on the hype around video, Trulia uses the format to publish a compelling story that tugs at the heartstrings of its viewers:
Evoking feelings of nostalgia and triumph are proven tactics in creating content that viewers truly connect and empathize with. If you're a startup, you're close to the ground with the people testing and using your products and services. Use this to your advantage by finding stories that resonate with the larger Instagram crowd.
Pro Tip: If you're a growing team of realtors, HomeSpotter has rolled out a tool called Boost that helps agents promote their social media posts ahead of time.
B2B SaaS Startups On Instagram:

Prove They Can Be Both Creative and Technical

Even if your technology speaks for itself, if you're a business-to-business SaaS company without a strong Instagram strategy, it could be hard to gain a following. On the flip side, if you do excel at social media marketing, you can help demystify complex topics and be a great resource for your audience.
7) Intercom emerges as a content authority
Intercom recently took advantage of the newest Instagram Questions feature to conduct an AMA on their content strategy:
Although the feature was just rolled out, it's not hard to implement. After you take a photo or video, select the new question sticker from your sticker tray. Then, simply type in your prompt, place it, and share. As soon as your followers see your sticker, they can tap it to reply. Above, Intercom replies to questions ranging from backlinks to the writing process.
Similar to how Everlane and Diff Eyewear quickly hopped onto IGTV, Intercom is able to highlight its technical chops by being an early adopter of this latest trick.
8) Square shows off its human capital
Square is one of the few startups that have made it. (Unfortunately, research shows that nearly 75% of venture-backed startups fail.) Square went public in 2015, and its stock price has steadily climbed since. So, startups of all kinds should take note of this company's marketing strategies!
While Square also uses the new questions feature, instead of offering insight into general strategy, they take the opportunity to zero in on one of their board members (impressively, also the CEO of Shake Shack). It's informal and fun, yet also highlights how slick and professional the company is.
Having the CEO of a $2.5 billion company on your board isn't a secret you should keep to yourself. But if you're not at this stage yet, there are still a few key takeaways from Square's ad that you can use:
Highlight exciting partnerships you've formed to multiply the interest in your post.
Anchor your question session in a physical location to open another window into your day-to-day operations.
Employ hashtags (like #MeetSquare) to create a broader conversation beyond your post.
The question feature is just getting going. Get a head start now!
Health and Fitness Startups on Instagram:

Simplify the Buying Process

Startups focused on improving customer wellness are taking off this year! From indoor cycling to healthy food, some of the most innovative brands are springing up in this area. Make sure you don't miss out on demand in this sector by staying out of the Instagram limelight.
9.) Peloton partners with leading apparel brands
As a startup, you should never feel alone.
It's a tough journey, and taking every opportunity to collaborate with your peers can boost your mood and your results by expanding the number of people collectively interested in your brands.
Peloton partners with the performance activewear brand Terez to generate extra hype.
Using the carousel format is a great choice here because Peloton is able to showcase several products in a single post.
Instagram Carousel is a great way to extend reach on a small budget, given its 30–50% lower cost-per-conversion than single-image link ads.
Remember that the maximum number of images or videos you can include in one carousel post is 10.
10) SoulCycle makes shopping simple
Have you heard of all of the developments within Instagram Shopping lately?
This feature is blowing up and opening up new avenues for companies to actually generate sales — instead of just leads and followers.
SoulCycle excels at incorporating shopping tags into its posts:
According to Facebook, adding shoppable tags (or product tags) are like tagging a person in a post.
After you set up your business account for product tagging, it's a one-click solution to highlight new items for viewers to purchase. When someone hovers over a post with a shoppable tag, more information appears, including a price and a short description.
Shopping tags are a huge coup for startups looking for quick, efficient ways to generate sales. It's far less expensive than setting up a storefront.
What's more, Instagram will soon be making native payments widespread, making the sales cycle one of the fastest anywhere in the world.
Study the Instagram Algorithm and Become a Unicorn!
Some of the biggest millennial spenders are active on the platform.
Tailoring your marketing strategy to attract them will go a long way toward helping you scale efficiently — and allow you to have fun experimenting with all that Instagram has to offer along the way!
But it's not so easy, you have to study! Knowing as much as you can about Instagram's algorithm (how it places your sponsored posts) will help you reach your target audience and quickly build a following.
Just as a quick reminder, the three factors that primarily influence this are:
how interested your users are in content that is similar to yours;
how recent your post is (the newer the better); and
how often a user has interacted with your content in the past (the more the better).
To better target potential customers, make sure your ads:
have good engagement (more likes, comments, and reposts; see some strategies here); and
are well timed (check out peak posting times).
Most startups dream of making the unicorn list.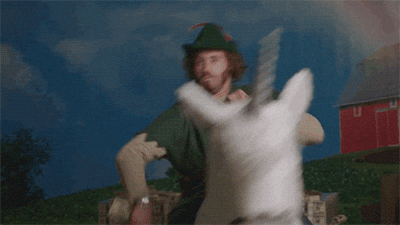 But everyone struggles to break even at first.
While an Instagram strategy won't guarantee exponential profits, it will certainly expedite your advancing from anonymity to greater popularity.