As a social media marketer, you have a lot to keep up with — the digital marketing landscape evolves so rapidly. To really excel at your job and blow your competitors out of the water, you need to stay up to date with all the latest social media trends.
The last couple of years have been particularly busy on social media. New platforms and features emerged, and both user and brand online behaviors shifted due to the pandemic.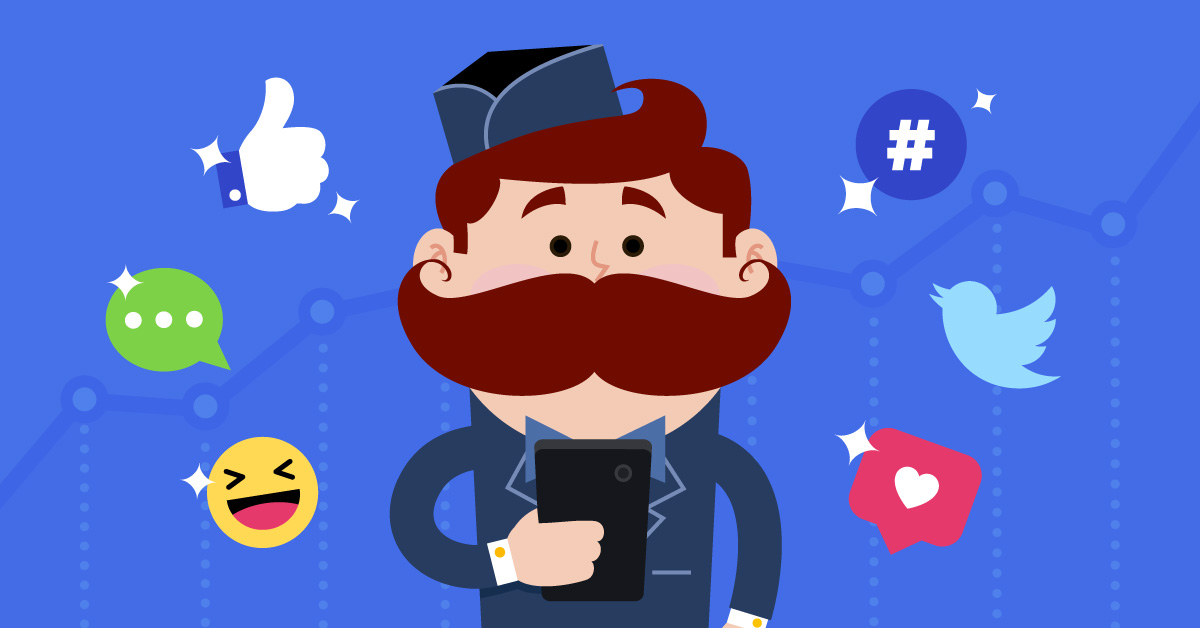 Let's take a look at the 8 social media trends that will be essential in 2022. 
Social media trend #1: Working with creators 
Creators are the people whose job (sometimes literally) is to focus on creating engaging social media content and build their online following. They're also referred to as influencers.
And right now, you can find high-performing creators shaping trends and setting the tone of public conversations on all social media networks. For brands, they're the key to building awareness and reaching niche interest groups on social media. 
We're not (just) talking about "Instagram models" with gazillions of followers. In many cases, it's not the size of the audience that matters the most — true value lies in how engaged (and likely to take the creator's recommendations) that audience is. You can find many high-quality, influential accounts with as little as 15,000 followers that cater to tight-knit niches. If you want to tap into an audience who is into creating recipes from Disney movies, tips for how to better deep clean your home, or utilizing force-free training methods for your pet, smaller creator accounts (a.k.a. micro-influencers) might be the best fit for you.
We predict that in 2022, more brands will work with niche creators to create strong partnerships and engaging content, and expand their reach significantly.
Takeaways
Reach out to relevant accounts to offer partnerships, and reserve a budget to have your brand featured in an authentic way in their content. Some creators may be happy to join an affiliate program, but accounts with high follower counts will likely request direct payment per post. 
You can see an example of a brand partnership in the post below. A popular Instagram creator shows users how to create an elegant-but-easy hairstyle using a particular hairs product.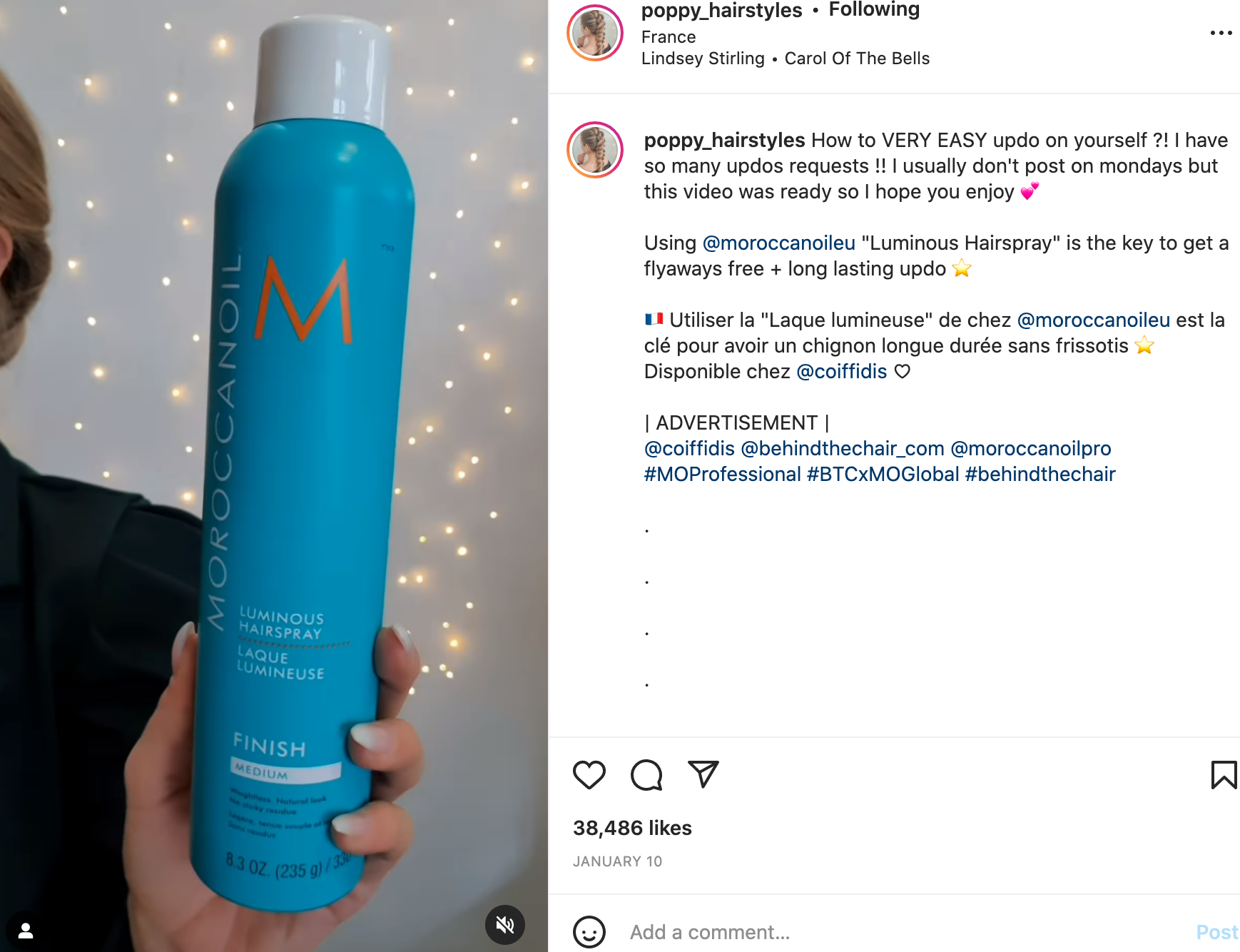 While having creator accounts create original content catered to their audiences is the best for reach, you can also collaborate with creators in other ways:
Having the creator join you for a

Live video

(or host a Live in a closed group)

Run ads from content that a creator has made specifically for your brand through

branded partnership features

on different platforms (with their permission)
Social media trend #2: Customers will want to shop directly on social media 
According to Hootsuite's Digital Trends 2021 report, the social commerce industry is worth over half a trillion US dollars. And with the boost in online shopping that came as a side effect of the pandemic, the industry is likely to keep growing. 
And as customers get more accustomed to shopping on social, they want to shop directly on social. Instead of seeing a prompt to navigate to a brand's website or online store, many customers would rather use native shop features to complete purchases without ever leaving the social media platform. 
Previously, many brands would use native shopping features (like Instagram's product tags), but still send users to an off-platform page for checkout. Now, many platforms have developed complete shopping solutions that allow users to complete purchases in a streamlined, all-social experience. For example, Facebook Shops have a built-in checkout feature: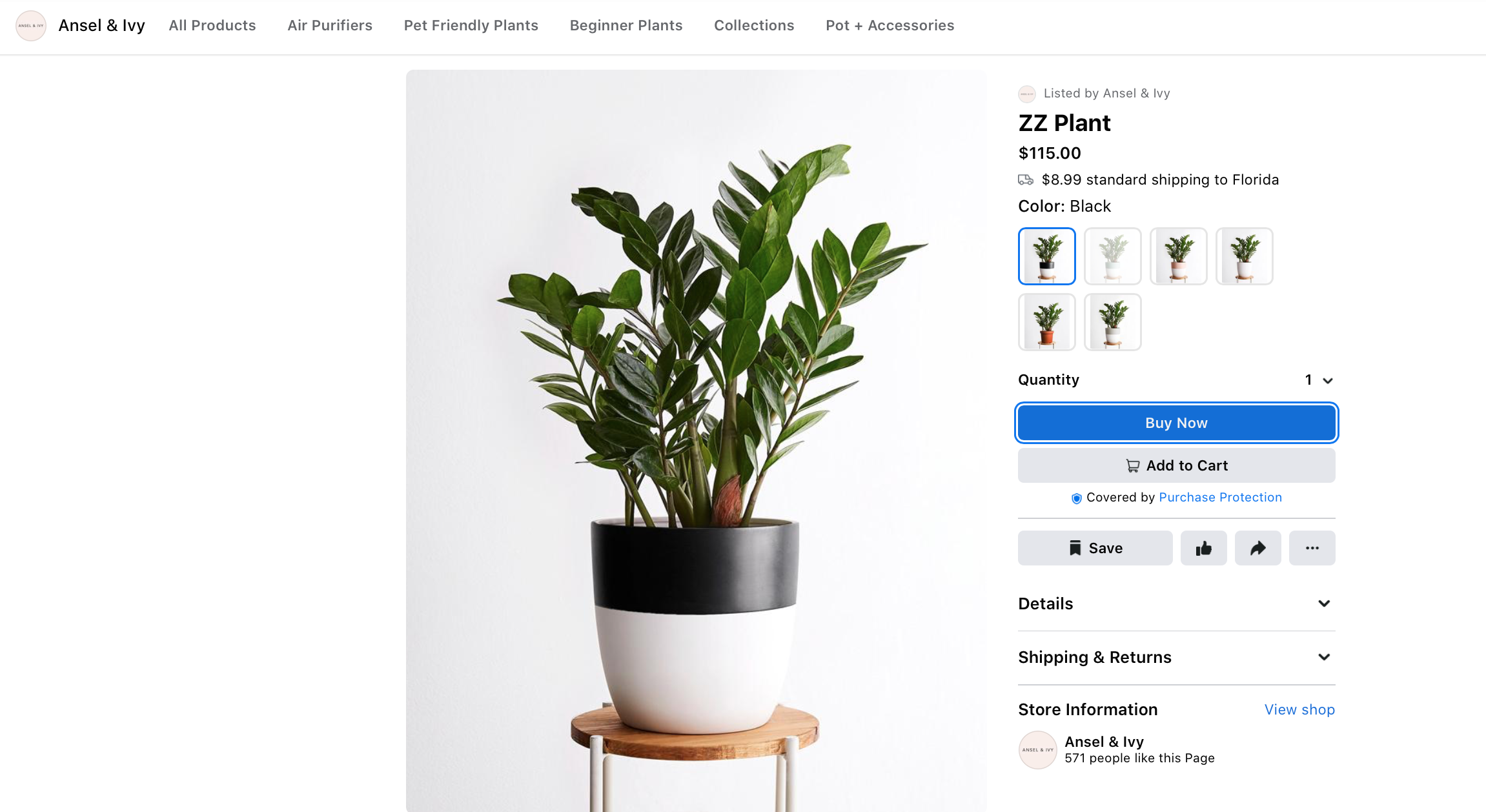 When a user clicks the Buy Now button, they can complete the purchase through Facebook Pay. 
Note that the availability of this feature may depend on your region. Facebook is in the process of rolling out Facebook Pay internationally. The feature is currently available in the US.
Takeaways
If you've got access to native shopping features on different platforms, take advantage of them. Facebook and Instagram's in-app shops should be a priority for eCommerce brands, but keep an eye on TikTok Shopping, too  (it's currently only available to select brands). 
Remember that you can — and should — use social media to promote the fact that you are selling products or services on social. Host Live videos to answer questions, and create resources that show how to use or care for products. Combining these resources with shopping features can go a long way to drive sales on the platform, especially when you're using reach-boosting content formats like Instagram Reels (which we'll talk more about a few sections down).
Social media trend #3: Investing in PPC ads across different platforms
Every social media network ultimately comes up with a way to fold advertising into the platform. As an effect, feeds get more competitive with PPC ads taking up some of that precious space, and organic reach inevitably suffers.
As a result of this trend, more brands are currently investing in PPC ad spend than ever before… but they're getting creative about where they allocate their budgets. 
Facebook has always been the dominating force in social media pay-per-click advertising, and it's definitely still a powerhouse.
That being said, more brands are branching out into "smaller" ad platforms, flocking to where their audiences are most engaged. According to Hootsuite's 2021 research, brands perceive Facebook as less effective than it was the year before. Ads on Twitter, YouTube, TikTok, WhatsApp, Pinterest, and Snapchat, on the other hand, are seen as getting more and more effective.

Source: Hootsuite Social Trends 2022 Survey
Takeaways
Take a look at the platforms that you're already using for both organic and paid marketing. Identify where you've seen the most success in terms of engagement rates. Consider investing more into these ad platforms.
If you aren't sure which platforms to try, take a look at the overall demographics of each individual platform and see where your audience is most likely to be. Younger generations, for example, are more likely to be on Snapchat and TikTok, while Facebook has a more even spread of users across all ages.
As you're creating ads, make sure that you're taking advantage of split testing and optimization strategies. You'll also want to try testing mobile-shot, organic-looking content as ads in order to attract more clicks and conversions.
Social media trend #4: Customer service and social media are more entwined than ever 
Social media has been growing as an important customer service channel for several years, and the pandemic only propelled that trend. According to Hootsuite's 2022 Social Trends Survey, 59% of marketers have said that customer service on social media has increased in value for their brand over the past year.  
As more and more customers and prospects choose social media as their preferred way of getting in touch with brands (pre- and post-purchase), social media marketers are expected to act as customer service representatives.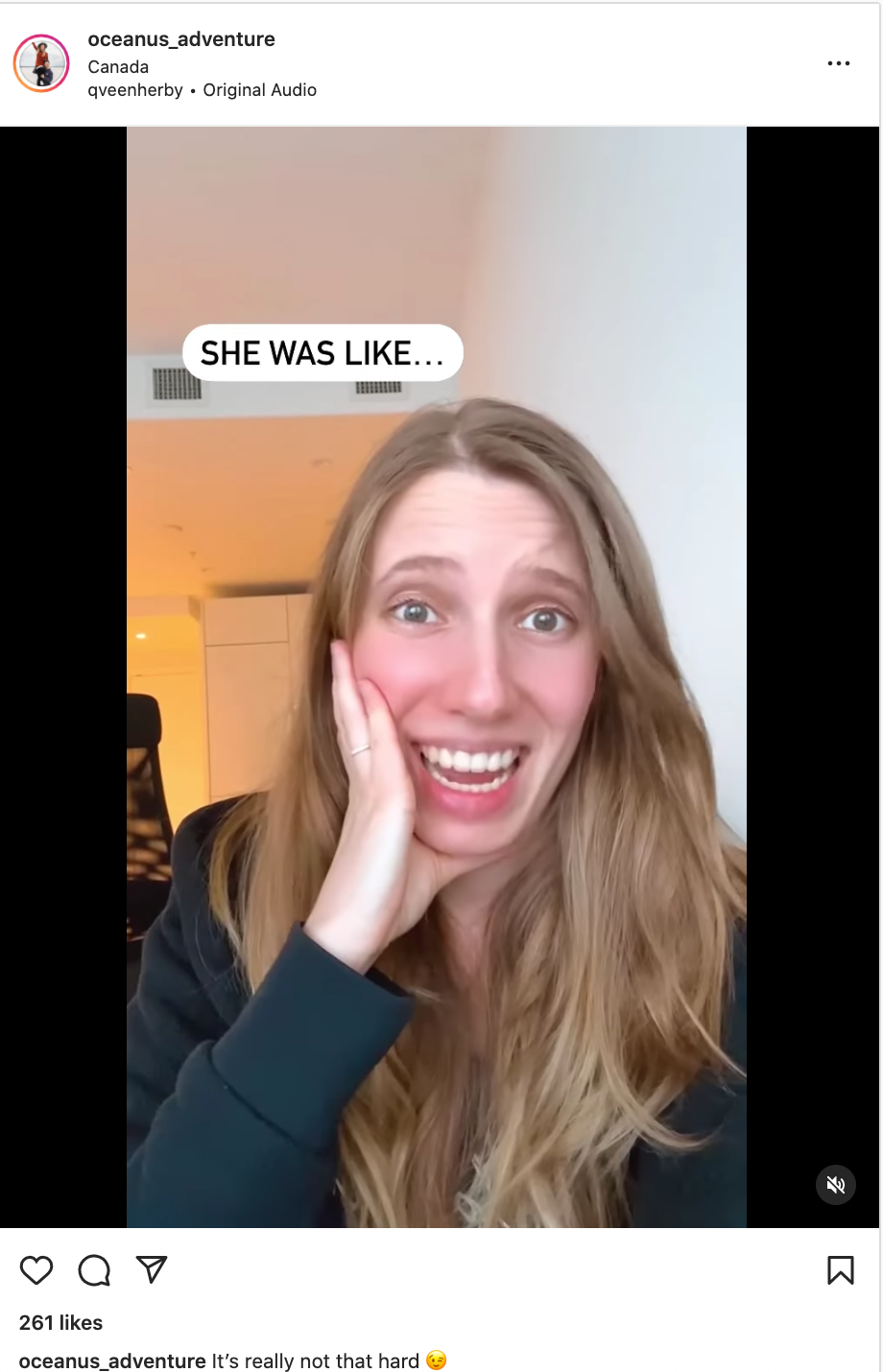 Takeaways
Your social media team either needs to receive training in customer service, or you need to have customer service representatives trained and capable of handling incoming social media messages. 
Anyone interacting with customers on social media should have solid product and brand knowledge. And if they don't know the answer or aren't sure how to respond, they need to be able to quickly and easily tag another team member through an internal system. so that someone else can jump in and handle the inquiry in a timely manner. 
Use a social media management tool like Hootsuite to easily keep track of all incoming messages across your brand's platforms so that nothing is ever missed. Find out more about the Hootsuite Inbox:
Social media trend #5: Moving beyond the feed
Most social media platforms have a main feed, where posts created by your contacts, brands, and other profiles you follow show up in an order defined by an algorithm. 
For a long time in the history of social media marketing, discovery was all about showing up in people's feeds. And while in-feed content still matters, some disruptive content formats that live outside of the news feed have entered the game.
Facebook and Instagram, for example, have Stories and Reels — formats that have a unique, feed-agnostic placement within the respective apps. Both Stories and Reels are known to be more engaging than feed posts, and both are being surfaced to new users through fine-tuned recommendations. Add to that shopping features and links that can be included in Stories, and it becomes clear that the value these formats should not be underestimated.
This trend goes beyond Facebook and Instagram. YouTube has its own Stories feature (known as Shorts), as does Pinterest.  
Takeaways
Make sure that you're taking full advantage of the platforms that you're marketing on, working new content formats into your posting repertoire.  
If you still haven't adopted Instagram's Reels and Stories, start there.
And if you want to go for a one-two punch, add in Shopping features on Instagram so that you can sell on-platform with these high-engaging forms of content. 
Social media trend #6: Live video will help you sell
Facebook introduced live video in 2015, and it has been becoming increasingly popular since. Live video features are now available on most major social media marketing platforms, and they all come with similar benefits.
These benefits include:
High visibility perks, including showing up at the top of users' feeds (this does depend on platform algorithms)

The ability to engage users in real-time

The option to have other hosts or participants join the call

The ability to download a Live after it's over and share it later 
While live video has so many possible use cases, in 2022 you can expect to see more live shopping events. Big brands are already using live video tutorials to promote products and drive sales. Some platforms, like Facebook, are testing Live selling features to capitalize on the trend.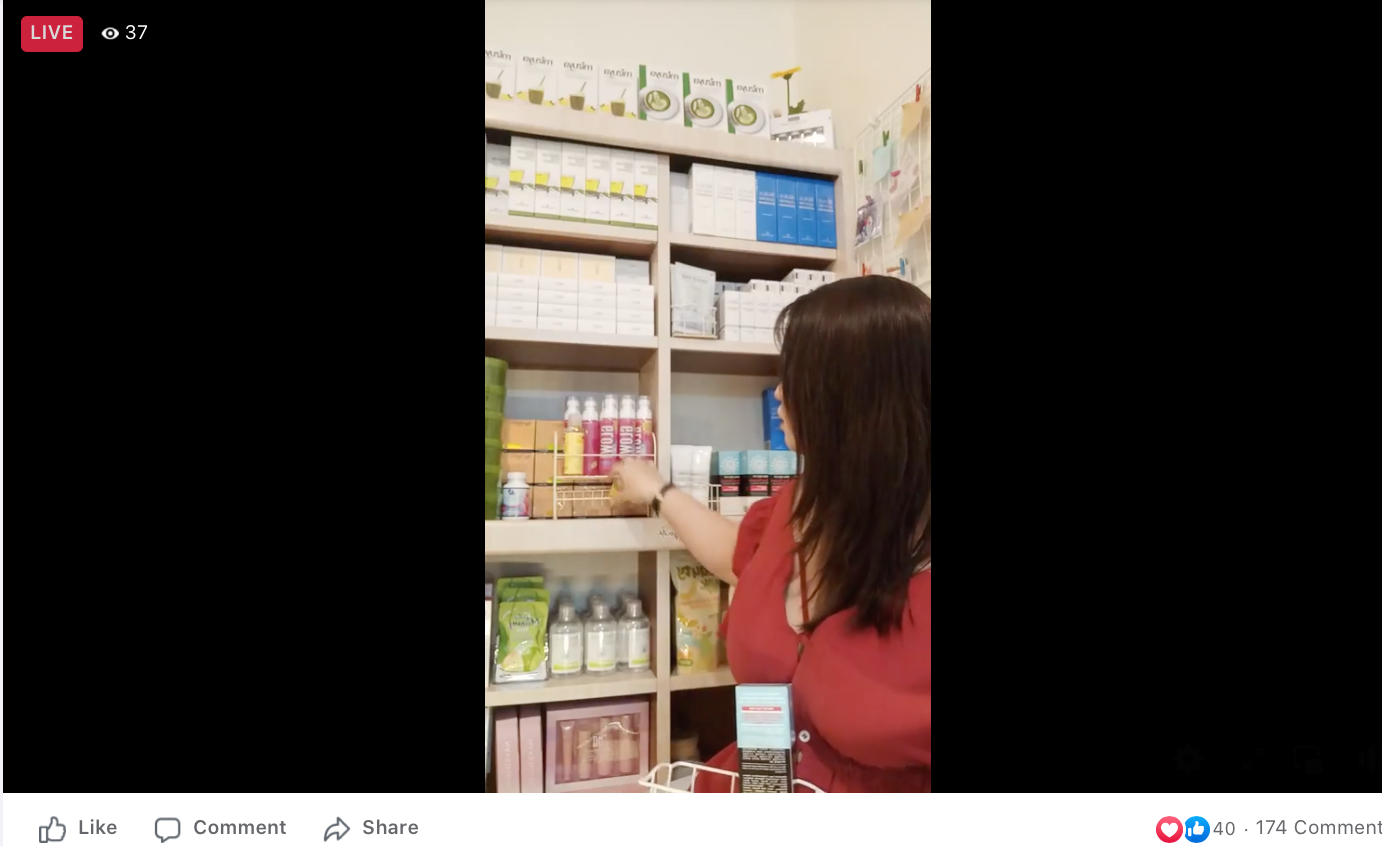 Takeaways
Factor live video into your overall social media strategy. Make an effort to host livestreams that focus on your products. Detailed tutorials for how to use, care for, and select the right products are a good start. You can also try out AMA (ask me anything) panel, Q&As, or more casual chats with your team members that will give your audience a better feel for your brand voice and values.
For added impact, work with a creator or influencer to host these lives. This will expand your reach and likely drive more engagement. 
Social media trend #7: Social listening is more important than ever 
Social listening is the practice of intentionally seeking out what your customers are saying about you (and not necessarily to you) on social media. You can do this manually by searching for your brand name and branded hashtags. You can also use software to do this.
Many brands started investing more in social listening during the pandemic, when social media became their primary customer touchpoint and PR hub.
With social listening, you can keep a close eye on what your customers think, and jump on potential concerns right away. You can also treat social listening as a simple way to run audience research and collect insights about your industry as a whole.
Takeaways
If you don't already have a social listening strategy in place, get on it right away.
Make sure that you're regularly reviewing the following:
Posts containing your brand name and core product keywords
Posts tagging your brand
Content containing your branded hashtag
Content mentioning your direct competition
Pay close attention to the sentiment of your brand mentions, and have an internal process in place for addressing emerging issues.
Social media trend #8: Get ready to tell a joke 
Don't take your brand too seriously — humor is the way to go on Reels and TikTok. Parodies and absurd videos are immensely popular on both platforms.
If you're not sure how to start making light-hearted videos, jump on one of many audio trends. Brands and users alike are lip-synching to spoken and musical audio clips. And if you need an example, look no further than this clip from The Grinch's official account:
Takeaways
Take time every month to check on what's trending on TikTok and Reels. Then, work them into your content calendar.
Sometimes this will mean having a few team members and good-sport customers joining in on a dance. Other times it will mean using a goofy trending audio clip to appeal to show your audience you understand their sense of humor.
Final thoughts 
While social media trends come and go, staying on top of the big ones is important for all brands and marketers. 
Jumping in on current trends can help you create the content that users want, and engage with them in the ways they expect. 
Social media best practices will always shift, but staging agile and adapting is the way to go. Make sure you keep an eye on our blog to stay in the know. 
What do you think? Which of these social media marketing trends are you most excited about? What trends are you already on top of? Share your thoughts and questions in the comments below!