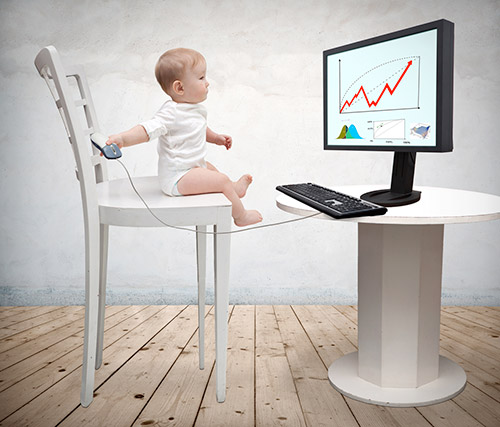 Small businesses are making big waves on Facebook, and if your company isn't taking advantage of the many benefits the platform offers, particularly when it comes to advertising, you may be missing out!
According to recent reports, Facebook has 25 million small businesses with active company pages. Since the social network has about one million active advertisers, four percent of companies that use Facebook to connect with customers are also using the site to advertise. Conclusion? There's a lot of potential for small businesses.
But, here's the thing: Small business advertising can be a complicated process. According to Dan Levy, Facebook's Director of Small Business, many organizations fail to advertise on Facebook since they don't have a product ready for an advertising campaign. In addition, others may have only one or two employees. Finding time or resources to advertise isn't always easy.
Money is another factor. When you're a small business, you may not have expendable dollars to dedicate to marketing. However, the beauty of Facebook advertising is that you can spend as much as you want. But, what are some ways to really evaluate what you should be spending? Let's look at a few factors.
Every Business Can Afford Facebook's Inexpensive Ads
Clearly, how much you spend is important. But, for as little as $1 a day, you can make a real impact. According to Moz, by spending $1 per day on Facebook ads, you have the chance to get in front of about 4,000 people that wouldn't have seen your ad otherwise. Pair that with the fact that you may be doing something your competitors aren't, and you're creating some real awareness.
Most businesses, no matter if they're just getting started or past the startup phase, can afford to spend $30 a month — In fact, according to Moz, you probably shouldn't be in business if you don't have that sort of cash. Plus, since Facebook ads have the lowest average cost per 1,000 impressions of any advertising platform (averaging around $0.25 per 1,000 impressions), you can easily afford to throw a couple of dollars a day into the advertising mix.
Clear Objectives Stretch Ad Dollars
Your objectives will play into how much you spend on Facebook advertising. For example, if you're a small business that wants to increase the number of signups to your platform, you may have a different budget than a business that's promoting a sale. It's all relative to what you want to achieve, evaluating this is an important step in the process.
There are a few ways you can do this. First, always use an advertising management platform like AdEspresso. This will help you to target the right demographics, optimize your ad, and analyze ad performance. Plus, with a platform like AdEspresso, you can easily tweak your ads based on your different advertising objectives.
For example, if you want to increase brand awareness, you may want to focus on page likes. However, if you want quickly increase sales, you would benefit from advertisements with website conversions as a main objective. Clearly, each objective will have a different advertising cost. However, when you apply your marketing strategy to what you want, you'll get more out of Facebook advertising.
Be Creative
One of the main benefits of small businesses is the fact that you aren't tied down by investors or high-level decision makers. This can allow for more creativity in your advertisements, from the images you use to the copy you create. Plus, you literally have nothing to lose; why not create some bold messages and go for the gold?
Now, again, this all depends on how much you're willing to spend. However, as I hope I've illustrated, it doesn't take much to create a huge impact. So, let's say your objective was an increase in clicks to your website. You can create a simple ad, placed either in the News Feed or on the right-side, with a catchy headline, some humorous copy, as well as a memorable image. Need inspiration? Check out what other small businesses are doing for some ideas, as well as to imitate their awesome results.
Test!
Once you've determined the objectives for your ads, spent time coming up with different ad creative variations, and set aside an initial budget, you're ready for the most important step of all: ad tests!
Running ad tests is incredibly important, but many businesses don't do it because they think it's a waste of money. The truth is, testing actually saves businesses money.
Testing is crucial to optimizing the cost of your Facebook ads. That means after you test, you'll spend a lot less per ad than you would have by just running a few different ad variations and hoping for the best.
When using Facebook's Ads Manager, running tests can be a bit cumbersome. But AdEspresso has powerful testing options built right in and an easy-to-understand data dashboard. This means you'll be able to test audience location, interests, education level, and every other option very easily and find the exact right audience to target.
By testing, you'll make sure you aren't just throwing money away on ads that don't work. You'll determine the best message, audience, and creative for your ads to drive profits.
(Sign up for a free 30-day trial of AdEspresso by clicking here!)
Start Small and Increase as You See Results
With the above steps, you're ready to invest in a smart Facebook ad campaign that will bring a positive ROI. (That means for every dollar you spend, you'll get more than a dollar back in sales.)
Ideally, even small businesses should set aside $1,000 for an initial ad test to begin optimizing their messaging. This will give you just enough ad spend to run some tests and determine the best ads and audiences. It may seem like a big investment at first for some small businesses, but the testing phase actually makes sure your advertising becomes profitable quickly.
Once you've run a test, you'll be able to essentially "turn on" your optimized Facebook ads and increase sales with the flick of a switch! The more you spend, the more sales you'll get after optimizing your ads.
Just because you're a small business, doesn't mean you need to skimp on advertising. Because of affordable platforms like Facebook, the small guys can now come out on top. Plus, it won't take much to create long-lasting results. You just have to know what you want, what you can allocate, and what you need to do to differentiate yourself.
Let me know how you evaluate your advertising budget in the comments below!