When Instagram rolled out, it was all about the pictures. Now, it's more accurate to say that it's all about the visual. Pictures, of course, are still a staple part of the platform, but video is holding its own, too.
Videos can be shared in the newsfeed, in stories, and can be used to create high-converting ad campaigns, and each of those options has different considerations to keep in mind.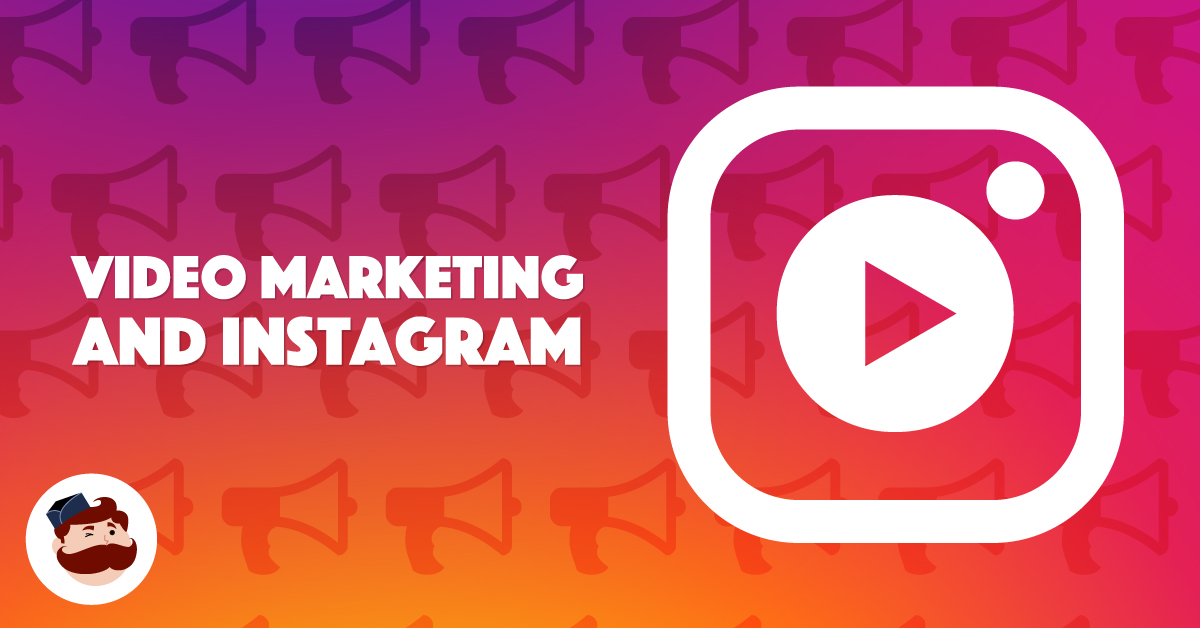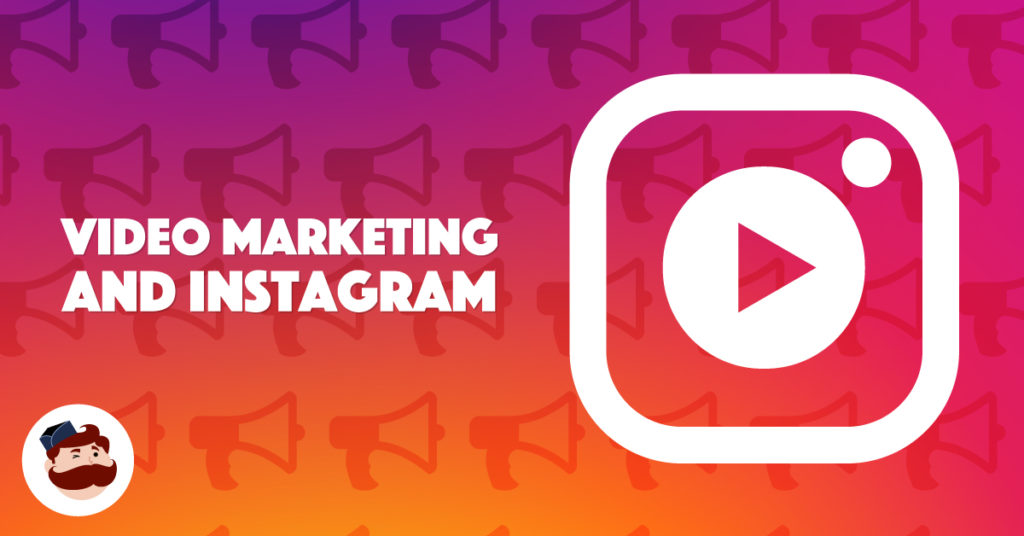 If you're ready to maximize your impact with Instagram video marketing, this is the post for you.
We're going to go over best practices, best strategies, and the best content to use on each individual type of Instagram post so that you get the best results on and off platform every time.
Types of Instagram Videos That Get Results
It's easy to think "I should use more video," but it's often another thing altogether to actually know where to start creating videos. Deciding on the types of videos you want to use is going to be an important first step.
The sky is really the limit here, but these are some of the marketing videos that reliably do well on Instagram:
Branding videos
These typically focus on brand awareness and brand storytelling. They're designed to be shown to cold audiences, and they often feature a unique selling proposition (USP) and mention features of the product or service that make it unique or valuable. This is still more about an introduction, however, than a hard sale.
You may also include behind-the-scenes content here.

Product videos 
Your product videos can take a number of different forms, but they always focus on one or two products exclusively and explain why it's needed in your life.
Tutorial videos
These videos often overlap some with product videos, but they focus more on how to use and get the most out of the product instead of just listing the features outright. Examples might include showing how easy it is to maintain a specific type of power generator, or 6 recipes you can make in this blinder. These videos demonstrate value.

Educational videos
Sometimes an excellent strategy is to use outbound marketing to amplify your inbound marketing. You're literally just teaching people about the industry, and may not even mention your product or video at all. There's a focus here on relationship building and establishing credibility.
When you go live, people take notice. Use this opportunity to engage in Q&As, show tutorials, and answer user questions.
UGC content
These may be videos that your customers created and shared, or it can be videos that you've created that somehow feature UGC your customers shared. This could take the form of compiling pictures they've uploaded or reviews they've posted.
View this post on Instagram
In-Feed Instagram Video Posts
The Basics
Videos can last up to 60 seconds
Videos are automatically auto-played without sound
You can use video in multiple-image posts
Aspect ratios of 1:1 or 1.9:1
How to Use Them Best
All types of content really work well in in-feed posts, especially all the video types discussed above.
When utilizing video marketing in-feed, remember that while you can share product videos that are promotional, the biggest emphasis should be on overall relationship building when possible. People already get a stream of high-quality images from you in their email; this is your chance to show behind-the-scenes content to really help customers get to know you. This will increase rapport and brand loyalty significantly, and also increase the likelihood that they purchase if they haven't yet.
While you can't currently tag products in videos like you can in image posts, they're currently testing the ability to tag individuals in video content, so products could be next. When that's the case, organic videos on Instagram can be used to increase conversions on platform.
No matter what, though, make sure that your'e sharing as much brand-building content as possible, even if you're featuring promotional content, too.
Best Practices
Respond to all comments as much as possible. This increases your overall engagement rate, which helps you in the algorithm. It also gives you plenty of social proof.
Remember that audience-focused content is important. Your goals matter, but if your audience isn't into it, there's no point.
Videos should only be as long as they need to be to get your point across and to be effective; any longer and you risk losing viewer attention.
Instagram Stories Videos
This section is going to focus on organic Instagram Stories, but the information can easily be applied to Stories Ads, too.
The Basics
Stories need to be 15 seconds or less.
Stories are full-screen mobile-oriented content.
You should absolutely be using stickers, emojis, and other draw-on capabilities to help your content stand out.
How to Use Them Best
Instagram Stories can help you fight organic reach because they aren't affected by the algorithm (at least not yet). They're also an exceptionally popular feature on the platform, with 400 out of 500 of Instagram's daily users engaging with the feature daily, too.
Stories are incredibly engaging, even if there aren't traditional comment threads or social proof on the majority of them. Users are watching them, so this is your chance to create quirky, not-super-edited content that shows "the real you." A lot of brands use Stories for behind the scenes content and to share UGC, showing the more human and unedited side to their brand. Stories are excellent tools for brand awareness campaigns.
If you happen to have more than 10,000 followers on your account, you also get that handy link attachment in Stories. Users  can see CTAs like "swipe up to learn more," and you can actually send traffic off-site. If you have this ability, use it.
Best Practices
Use those stickers. Gifs and stickers in general can add a fun flare to your Stories, whether you're using a festive Santa for the holidays or using a "sound on" gif to increase the likelihood users actually turn on their sound to hear what you're saying.
Utilize engagement stickers, too. Hashtag stickers, mention stickers, poll stickers, and more. Use them all to drive engagement or drive traffic where you want it. This will increase the effectiveness of your Stories and give you new ways to optimize for goals. You can learn more about this here.
Actually tell Stories. Break down a single video into multiple chunks, and use it to tell a cohesive story in small, digestible chunks. Utilize storytelling tactics to get users invested in your content and wanting to see more.
Make them more impactful with Highlights. Instagram's Story Highlights allows you to add past Stories to different "Highlights" that appear on your home page. You can sort them into categories, and use them to extend the life of your Stories indefinitely while featuring them on your profile, giving them more impact.
Instagram Video Ads
For our purpose here, we're going to talk about video ads and exclusively be referring to in-feed video ads. For Stories Ads best practices, check out the Stories section above. Instagram video ads of both types  can be created through Facebook's self-serve Create an Ad tool.
The Basics
Videos can last up to 60 seconds
Videos are automatically auto-played without sound
You can use video in multiple-image posts
Aspect ratios of 1:1 or 1.9:1
How to Use Them Best
There's a lot that you can do with video ads strategies, but the following are some of the most reliable tactics out there:
Target cold audiences or lookalike audiences off high-value audiences with introductory brand videos, that introduces users to your brand and product. If they watch a certain percentage of the video, show them a lead ad or conversion ad with a more aggressively salesy video included.
Utilize product videos of new products or services to existing customers.
Consider using the engagement-focused posts to boost Instagram videos that already have a large amount of social proof, and show your ad to new audiences, utilizing that to increase the likelihood of conversions.
Remember that you can always use Instagram video ads to send users to helpful content on your site, amplifying your inbound content marketing strategy with outbound techniques.
Other Things You Need to Know
Instagram Ads typically cost more than their Facebook counterparts. Be prepared for that, as ad costs may be higher here.
You'll need to change up your ad campaigns, even if they're working now. Frequency increases, and ad fatigue is a legitimate problem. Be aware of that up front and have more content in the wings when needed.
Copywriting still matters here. Use the caption to explain why users should watch, and remember that videos are autoplayed without sound.
Conclusion
Instagram is an important marketing platform, with users actively engaging with brands and happily discovering (and purchasing!) products that they come across in their feeds and Stories.
In order to truly get the most out of video marketing, using a cohesive integration of all three types of content– organic feed videos, Stories videos, and video ads– is the way to go.
This will help you attain as many benefits as possible, such as:
You can use ads and hashtags on organic posts to expand your reach and connect with new audience members.
Build relationships with organic video content after showing a video ad that's designed to introduce new customers to your brand.
Use Shopping on Instagram organic posts and Stories to drive sales from users who already trust and follow you.
Use ads featuring UGC curated your feed to users you're retargeting after they've looked at your site but haven't purchased, increasing the likelihood that they'll do so now.
For best results, I always recommend planning a general social media calendar at least a month in advance, with more ironclad posting a week before.
Plan out which strategies you want to use, and try to create a seamless campaign across all three on-platform options.
What do you think? Is Instagram video marketing a central part of your campaigns? If not, what's stopping you? Which strategies have worked best for you so far? Share your thoughts in the comments below!