Your Instagram bio is not just a line or two you nonchalantly fill out when creating your account. It is, in fact, your chance to welcome users to your business profile, give people a good first impression of your brand, and tell visitors what your business is about.
Your Instagram bio might be a small space, but when used well, it can help you convert profile visitors into followers, and eventually into customers.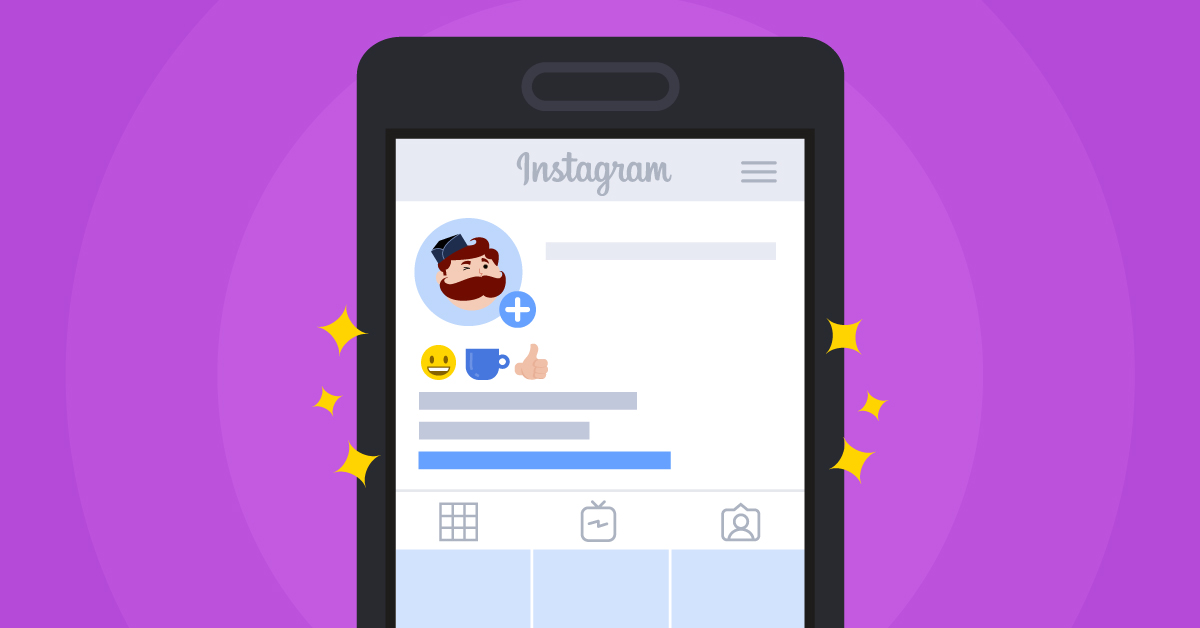 In this article, we'll show you some great Instagram bio examples to inspire your own bio. We'll also give you the best tips on crafting your own Instagram bio.
What is an Instagram bio?
An Instagram bio is the short description under your username on your Instagram profile. This description usually tells users who you are and what your business does.
Your Instagram bio is one of the first things people notice when they visit your profile. It determines how they perceive your brand. After reading your bio, your audience should be able to understand:
who you are
what you do
how your brand can help them
An Instagram bio has a limit of 150 characters. So you have to be creative to come up with a bio that fulfills these three things.
What makes a great Instagram bio?
A great Instagram bio is one that convinces new profile visitors that clicking the follow button is worth it. As you brainstorm your brand's Instagram bio, ask yourself these questions:
What does your brand do?
How can your brand help others?
What makes your product/service different from similar ones in the market?
What special skills do you have?
What's your brand personality: Informative? Funny? Playful?
Are you a local, national, or multinational business?
What's the first thing you want people to do after they visit your Instagram profile?
The last point is super important because your Instagram bio is a marketing material. And your marketing material is incomplete without a clear and compelling call-to-action (CTA). Once visitors look at your profile, they should know exactly what to do next.
For your CTA, you might want to put a link in your bio to send people to a web page or store where they can buy your products.
But it's possible that you don't want sales right away.
If you want to grow your newsletter, for example, you can include the link to the newsletter in your bio so that people can sign up. If your main goal is to build a follower base on Instagram, your CTA might be to ask visitors to follow your page and engage with your content through likes, comments, and shares.
You could even make a branded hashtag that they can share their photos/videos with. That way, both you and your visitors get more exposure.
Cool, amirite?
The top 15 Instagram bio ideas
If you're still unsure as to where to start, here are some great Instagram bio ideas to draw inspiration from.
Funny Instagram bios
If your brand personality is funny and playful, you can incorporate humor in your bio just like Doritos did in theirs.

Notice how Doritos uses its branded hashtag four times in their bio and still manages to poke fun at itself for doing so.
Crafting a funny bio can be difficult, and the example above is a popular brand that needs no introduction. But you don't have to be well-known to make a joke or two in your Instagram bio.
Being funny can be as simple as making a play on words related to your niche or brand name.
Instagram bios with quotes
Using quotes in your Instagram bio can help you express your brand personality and create a connection between you and your audience.
The quote doesn't have to be widely known. It could be a line from a song or poem, a unique sentence you overheard, or just a phrase that will help visitors understand what your brand values are. Just remember to give credit to the person who originally said the words.
Here are 15 quotes you can use in your Instagram bio:
Success is not final; failure is not fatal: it is the courage to continue that counts – Winston Churchill
There is always light. If only we're brave enough to see it. If only we're brave enough to be it – Amanda Gorman
The journey of a thousand miles begins with a step – Lao Tzu
It always seems impossible until it's done – Nelson Mandela
If you don't like the road you're walking, start paving another one – Dolly Parton
Energy and persistence conquer all things – Benjamin Franklin
With every experience, you alone are painting your own canvas, thought by thought, choice by choice – Oprah Winfrey
Not every day is good, but there's something good in every day – Alice Morse Earl
The best way to predict your future is to create it – Abraham Lincoln
I'd rather regret the things I've done than regret the things I haven't done – Lucille Ball
Go confidently in the direction of your dreams. Live the life you imagined – Henry David Thoreau
Consistency is the last refuge of the unimaginative – Oscar Wilde
Creativity is giving yourself permission to see things differently – David Robert
Life is like riding a bicycle. To keep your balance, you must keep moving – Albert Einstein
The best and most beautiful things in the world cannot be seen or even touched–they must be felt with the heart – Helen Keller
Want more quote ideas for your Instagram bio? Check out the Quotations page.
Instagram bios with emojis
Emojis are a great way to visually convey what your brand's about. Depending on the emojis you use, you can highlight your brand personality and emphasize certain information, while keeping the bio short and neat.
Take Wendy's bio as an example.

Although Wendy's is, like, the OG of social media humor, they convey the message that they make very delicious fast food.
Emojis also make a great substitute for bullet points. Here's how beauty brand, Supergoop! uses emojis in place of bullet points in their bio: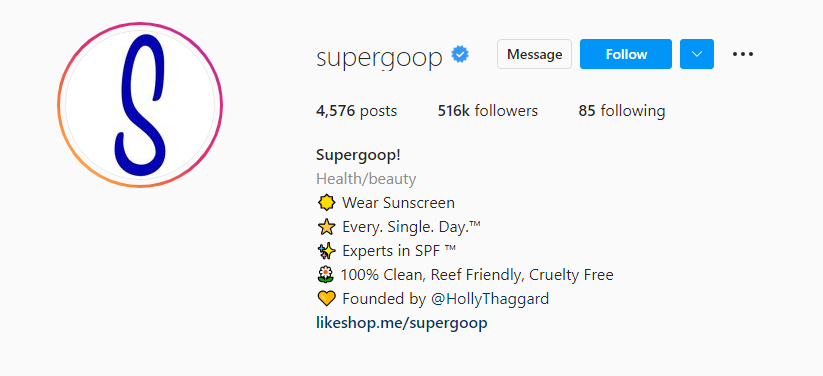 And The Broke Black Girl uses emojis in their bio to place emphasis on what their brand is all about:

Here are some common emojis to use in your Instagram bio:
👇: Use it to point to your clickable URL. Just like Buzzfeed did:
👉: Use it to draw attention
📍: Use it to indicate your physical address
📩 : Use it to indicate your email address
✈️: If you're a travel brand, use this emoji to show that
🎉: Use it to highlight an award or achievement
🎥 : Use it to draw people's attention to your YouTube or TikTok channel
Flags: Use flags to indicate where you're based, or to show the different countries you have branches in.
Cool Instagram bios
Some brands have the whole "cool kid in high school" vibe as their aesthetic and they make sure to show it in their Instagram bios.
Take Recess as an example.

In their bio, they describe their brand as the "antidote to modern times". They also make products that "help you feel calm cool collected." Tell me that isn't a cool bio, I dare you–especially the antidote part.
Want another example? Look no further than Girl's Night In. They describe their weekly newsletter as a "cozy doze of comfort in your inbox".

With all the spam emails and discount offers floating around in our inboxes, who wouldn't welcome a cozy dose of comfort?
Short Instagram bios
If you can summarize what your brand is all about in just a couple of words, go right ahead. With Instagram bios, you don't have to worry about keywords because bios cannot boost your ranking in Instagram search results.
Tesla is a great example of a short Instagram bio. In just six words, Tesla summed up what it's all about.

Another good example of a short Instagram bio is Getty Images'.

If your mission/value statement or your brand's tagline is short, you can also use it in your Instagram bio. You can support it with further information, such as a call-to-action, branded hashtag or clickable URL. Just like what Beardbrand did:

Note: If you want to learn more about how to boost your Instagram profile's visibility, check out Hootsuite's post on how to get more followers on Instagram.
Instagram business bios
Instagram business bios go straight to the point. They plainly tell potential followers exactly what your brand does, so they know what to expect should they decide to follow your page.
Here's how Tiffany & Co. does it:

When someone reads the bio, they'll instantly know what Tiffany & Co. does (making jewelry), their target audience (for lovers), and how long they've been doing it (since 1837).
Clever Instagram bios
When crafting something clever for your Instagram bio, you need to strike a balance. You want to be clever enough that people find you funny and like your brand, but not too clever that people find you offensive.
Trevor Noah's Instagram bio is a great example of a clever bio. Although Trevor is a person, he has made a brand of himself as a comedian and host of The Daily Show.

Trevor took advantage of the public outrage that he wasn't cast in the live action adaptation of The Lion King to craft a witty bio.
Instagram bio templates
If you don't know what to put in your Instagram bio, use these social media bio templates (including Instagram bio templates) to get started. Then, read the tips below to customize your bio.
8 tips to craft a cool Instagram bio
Now that you have some Instagram bio ideas, here are some tips and tricks you could use to make your bio stand out.
If you're a visual learner, check out this video the team of Hootsuite put together:
1. Switch up your Instagram bio font
Normally, there's only one font for your Instagram bio. But there are tools you can use to create custom fonts for your bio. Instagram Fonts is one of them.
Here's how this quote bio looks in three different fonts, created with the Instagram Fonts tool:

Source: Instagram Fonts
See how they each exude different vibes?
If you don't want to change the font of the entire bio text, you can pick and choose the words you want to visually change. Once you find a font you like, just copy-and-paste it into your Instagram bio.
2. Use hashtags in your bio
Adding a branded hashtag to your Instagram bio is a great way to promote your brand and get user-generated content.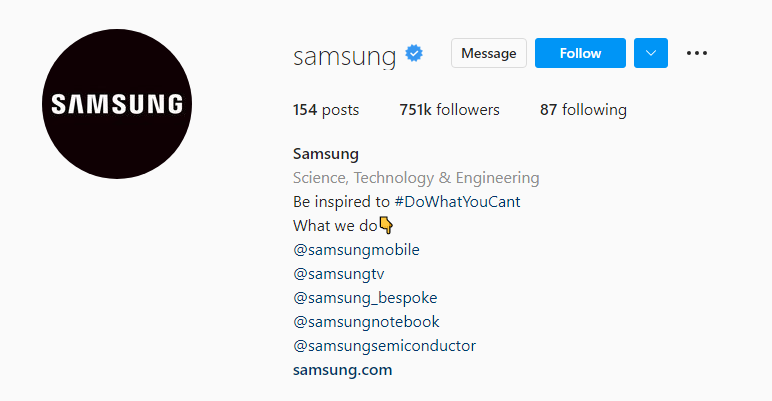 When you include a branded hashtag in your bio and users click on it, they'll see all the content that your followers and fans have posted, which can prove your brand's credibility and authenticity.
Hashtags, however, don't appear in Instagram search results, so adding hashtags to your bio won't necessarily make your profile more discoverable.
This means that you shouldn't just put in random hashtags in your bio. Your hashtags should be directly related to your business, so that potential followers would be more likely to click on it.
3. Use line breaks
Most people don't read online information word for word. Instead, they scan through the sentences for small, important info.
To make it easy for people to identify important text in your bio, use line breaks.
Jungalow combines emojis and line breaks to craft this amazing Instagram bio.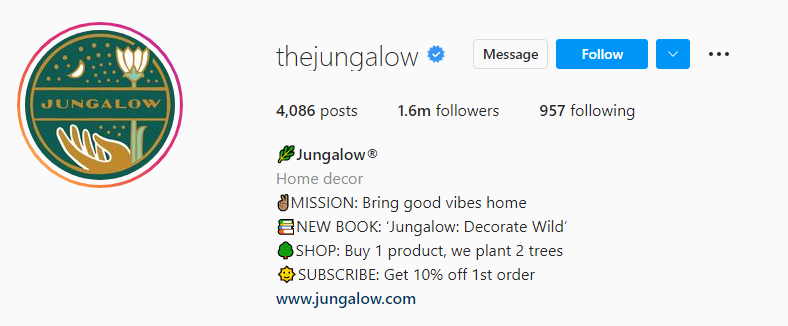 To add line breaks in your bio, simply space your bio the way you want it to appear.
On mobile, you can create your bio with the spacing of your choice in your Notes app. Then, copy and paste it in your Instagram bio. Or you can use one of the Instagram bio templates we have in the next section.
Pro-tip: For tips 11 – 15, you need to edit your profile using the mobile Instagram app, instead of the Instagram website on your computer.
4. Add a call-to-action button
We've talked about how important it is to have a clear and compelling CTA in your bio. But CTAs go beyond adding a clickable URL in your bio.
You can use CTA buttons that allow your audience to take actions like shopping from your store, buying tickets to your event, or pre-ordering your new book.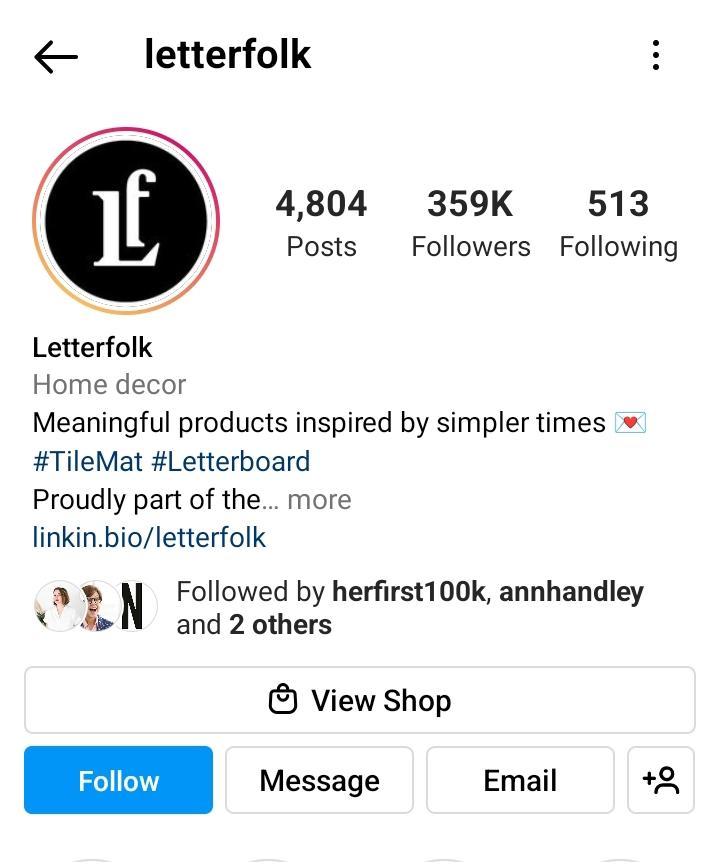 You'll be able to add this under Action Buttons when editing your business profile.
5. Add contact buttons
It is always a good idea to include contact buttons so that visitors can call you or email you right from Instagram.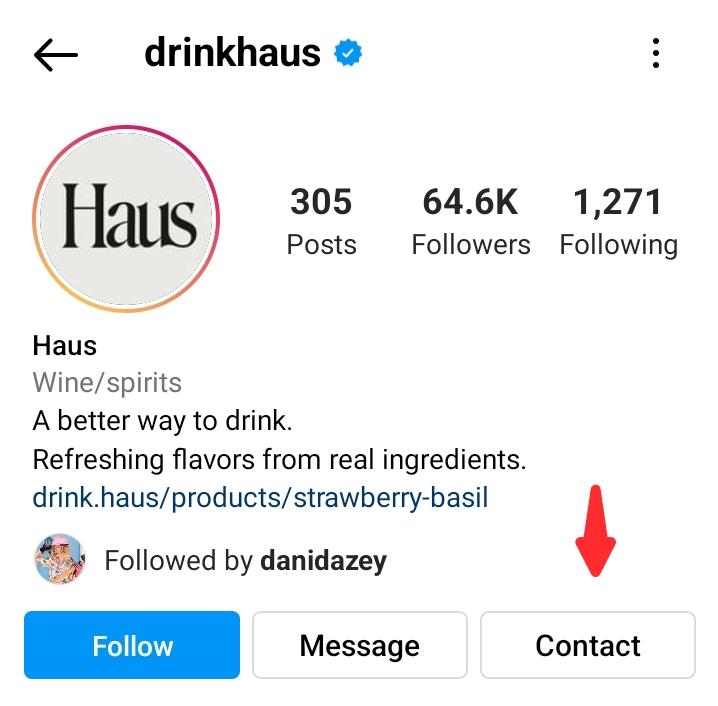 6. Add your location
If you have a physical location or address, add it to your Instagram business profile. It appears right under your bio, but doesn't take up your bio character count.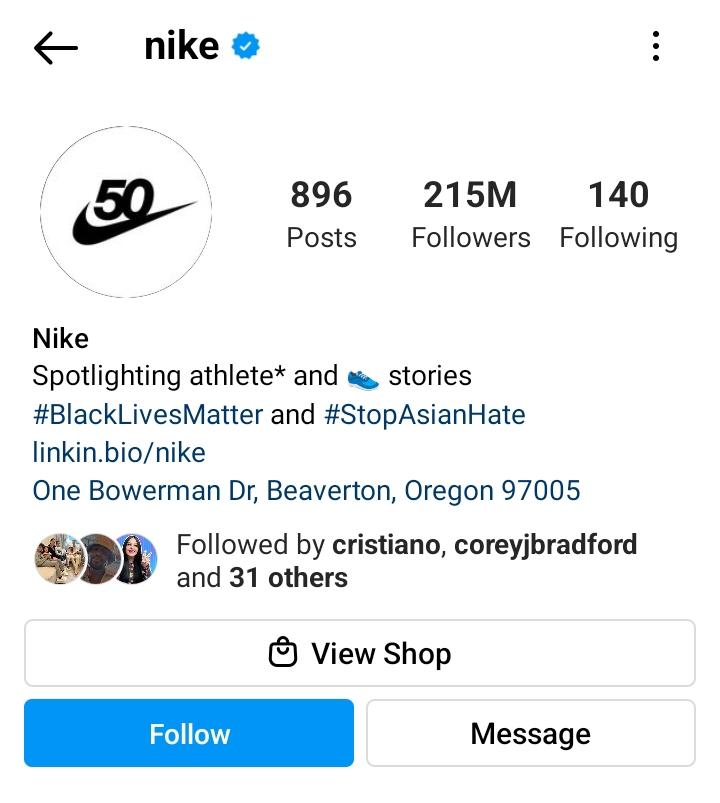 You don't have to put in your full address, though. If you prefer highlighting only the city or country you're in, you can do that too.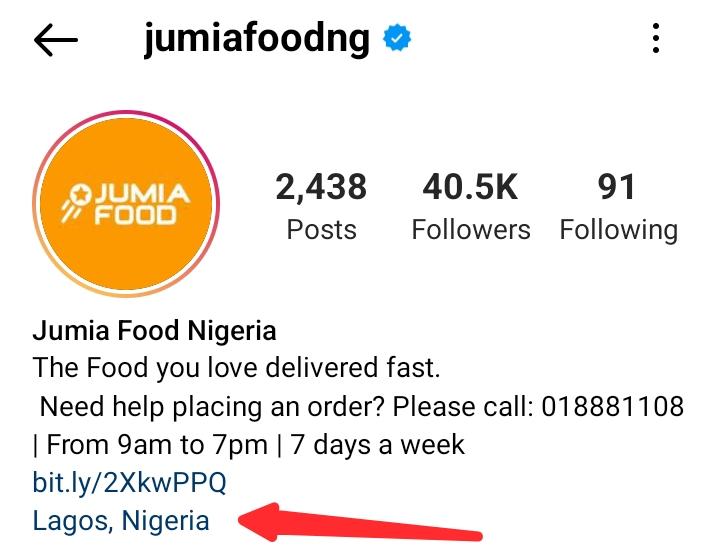 7. Add a category
If you have a business account on Instagram, you can choose a category for your brand. The category you choose will appear under your brand name and can show people what you do in a nutshell.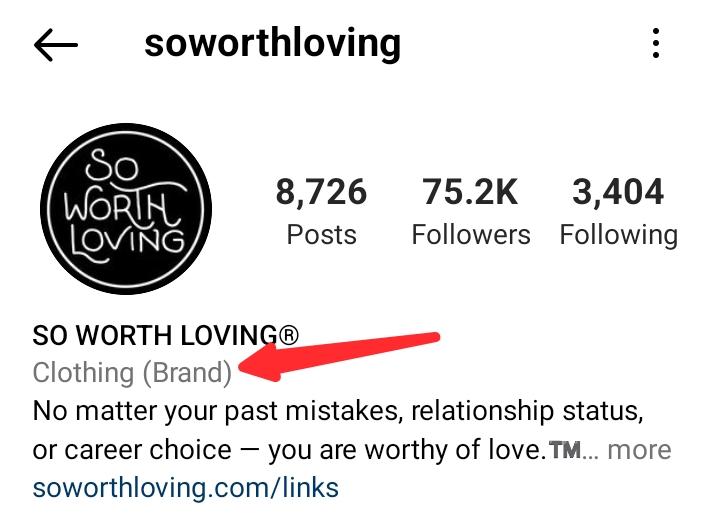 Choosing a category for your brand can spare some space in your Instagram bio, since you don't need to repeat that information in the bio.
To add a category, click Edit Profile on your profile page. Scroll down to Public Business Information.
8. Add a clickable URL in your bio
Instagram allows you to put only one link in your Instagram bio. Unless you're using Instagram Shopping or Instagram ads, you can't add clickable links in feed posts. So your bio link is really valuable.
You can add the link to your newest or pillar content (e.g. your latest article or video), a landing page, or a marketing campaign.You can also change your bio link any time you like.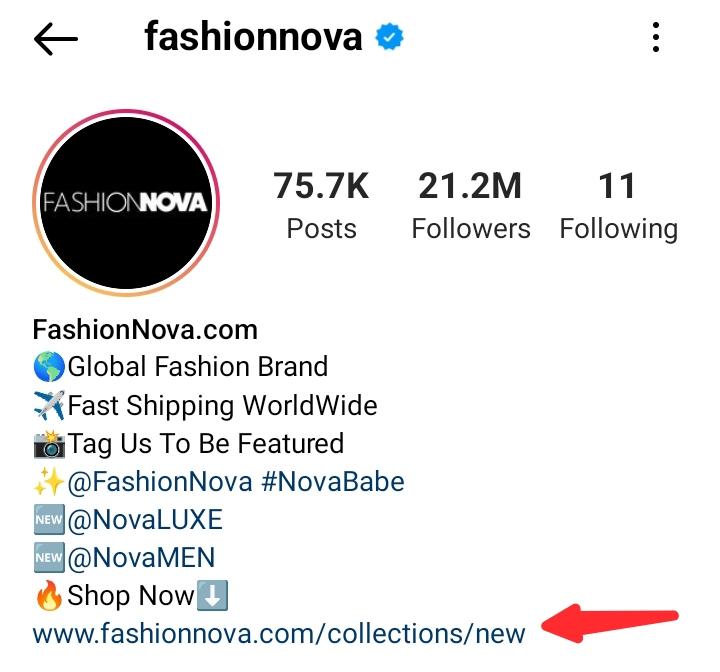 If you have multiple links you want to send your Instagram followers to, you can use Instagram tools like Linktree to set up a landing page containing these links.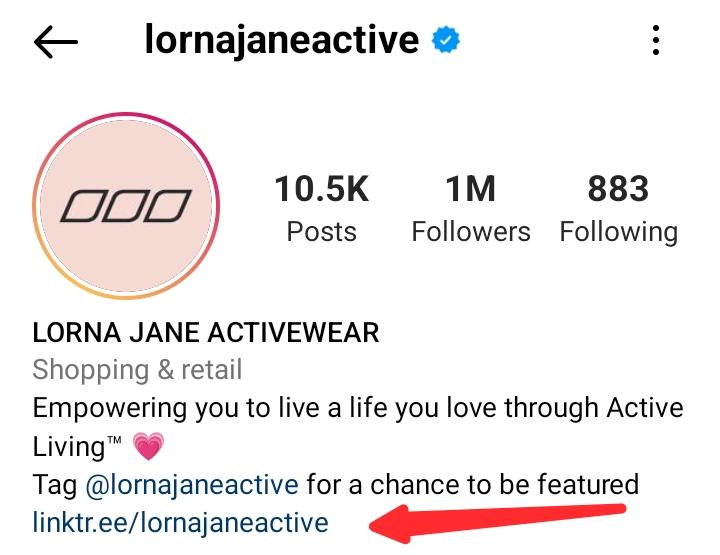 If you use Linktree, you won't need to keep updating the link in your bio, which can cause your older posts to have outdated "link in bio" CTAs.
To add a link to your Instagram bio, just plug in the link you want in the Website field in your Instagram profile.