The low barrier to entry for advertising on Instagram makes it tempting to create ads with minimal planning. But not all ads have an equal chance of making a mark on Instagram's 500 million daily users.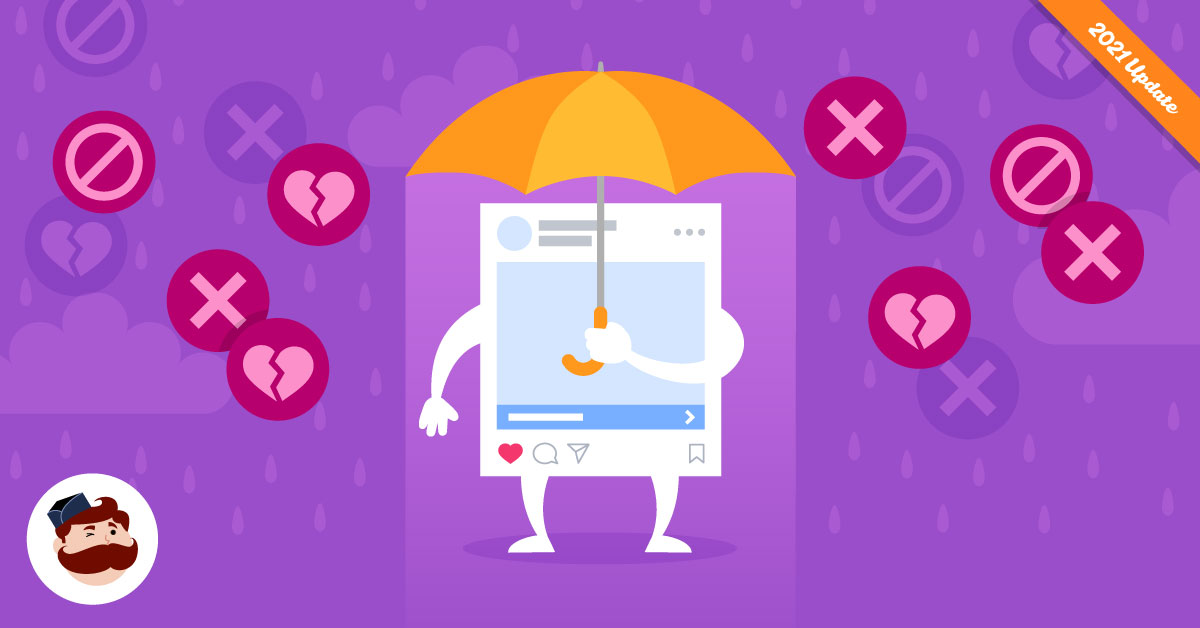 Keep reading to learn about the 10 mistakes that marketers ten to make when advertising on Instagram — and actionable solutions that will help you get Instagram advertising right every time.
1. Not having a clear goal
Many Instagram advertisers make the mistake of creating ads with vague objectives. Goals like "increase revenue" or "improve business" are all well and good. However, without more specific goals, your ads won't help either of those big-picture ideas.
Solution: Set a specific goal
The clearer you are about the goal of your ad, the more effective it will be. The goal you choose is a guide for the form and content of the ad. Examples of possible goals include:
Increase traffic to your website
Drive user engagement with your posts
Build awareness of your brand on the platform
Increase sales or app installations
2. Not targeting a specific audience
The best, most clearly articulated ad campaign can fall flat if you don't know who your audience is. Ads aimed at everyone usually reach no one. It's important to identify specific groups of people who are likely to get your message — and react to it.
The example below is from The Very Good Butchers, who have a specific product, high-end meat. They put all the specifics of their offering in one simple graphic to attract exactly the people who are interested in their product.
Solution: Create custom audiences
It's important to take advantage of the tools at your disposal to make sure your ads end up in front of the target audience you've identified. You can create a custom Instagram audience based on users who have already interacted with you on the platform.
Because Instagram advertising is integrated into its parent company's Facebook Ads Manager, you can also use other custom audiences (e.g., people subscribed to your newsletter). This makes it even easier to target people who are interested in your business.
Solution: Automate your audience management
There are many ways to produce and use data about your audience, but it can be overwhelming to do it manually.
Take advantage of tools for managing social media advertising, like AdEspresso, to automate the tedious processing of audience data.
3. Creating content that doesn't speak to your audience
A common Instagram marketing mistake is focusing on your own tastes rather than your audience's tastes when creating ad content. This can result in ads that speak more to your coworkers than to the people who would actually buy your product.
Solution: Learn from your audience's behavior
Users that organically interact with your Instagram account are probably also interacting with other, similar businesses.
Check out what else your audience is interacting with to get a better sense of what kind of content they respond to.
Solution: Collaborate with influencers your audience follows
Instagram is where the social media influencer was born, and it's still the place where the most influencer marketing occurs.
When you work with an influencer to market your product, you leverage an established relationship to promote your brand.
Finding the right influencer can be a daunting process. Luckily, there are many tools to help you navigate the process and find an influencer you and your audience will love.
4. Creating confusing ad content
Most users won't linger over your ads to puzzle out what you're trying to tell them. A common Instagram mistake to avoid is creating ads with a confusing message.
Solution: Have a clear value proposition
Make sure your audience knows what's in it for them. A great way to focus your ad's message is to think about what value your product or service is offering them — and explicitly spell that out in your ad copy.
This L'Oréal Paris ad combines an image of its product with a summary of its value. Ads with a clear value proposition hold users' attention longer and can lead to more consistent click-through rates.
Solution: Include a clear call to action
Once you've got your audience's attention, tell them what the next step is. In advertising, a CTA (call to action) is what transforms that attention into action.
When you learn how to write an effective call to action, users will want to follow up on their experience with your ad.
5. Using only one kind of Instagram ad
Instagram made a name for itself as an image-sharing platform. Because of this, Instagram marketers often make the mistake of only using still-image ads. Avoid this mistake by diversifying your ad offerings.
Solution: Choose the right ad type
The different Instagram ad types aren't interchangeable. Each one has its own benefits to consider. Make sure the type of ad you buy fits the role it plays in your marketing strategy.
Image ads work best when the subject can be expressed in a single compelling visual. Good uses of this format include promoting a single product or service.
Video ads give a more in-depth view of your product or brand. They're appropriate when you have more to say than a single image can say.
Stories ads offer an immersive experience that occupies the user's whole screen. This format is an excellent way to improve engagement.
Carousel ads feature more user interaction, with a series of images or videos for users to swipe through. The swipe-up call-to-action button or link makes this format suitable for campaigns to increase ecommerce sales.
Explore ads appear in the Explore tab, where users go to find new content. Because of this, Explore ads are a great way to build brand awareness.
Collection ads are a great option for ecommerce campaigns, as they allow users to buy products directly from the ads.
Shopping ads, like collection ads, allow the user to buy products that appear in the ads. However, this format takes a user to your mobile webpage rather than an Instagram storefront.
Reels ads are the place for content when sound matters. Unlike most of Instagram, you can count on users having their sound on for Reels.
6. Focusing on the short term
It's natural to want to see results from your Instagram ad buys. But many of the benefits of advertising on the platform only come from long-term use. Avoid the mistake of only looking for short-term benefits.
When you're aware of the long-term benefits of Instagram marketing, and plan your advertising to take advantage of them, you get the most out of the platform.
Solution: Build your community
Part of the value of advertising on Instagram is the ability to build a relationship between your brand and Instagram users.
Make sure your marketing strategy includes ads whose goal is brand awareness and user engagement. When you position yourself as a brand your audience can trust, you're setting yourself up for long-term success.
Solution: Have consistent branding
When you build a relationship with your audience, make sure they recognize you. Having consistent branding across your online presence lets you cement this relationship across many ads.
Your branding includes both your visual identity and your copy. Image and text should work together with a coherent voice.
Clothing brand Save the Duck uses both more enigmatic awareness ads, like this one:
…and shopping ads that send users directly to their storefront:
The shared visual styling and consistent logo placement helps users make the connection between ads that intrigue them and ads that lead directly to sales points.
7. Ignoring your own data
The best person to learn from is often yourself. Advertising on platforms like Instagram produces massive amounts of data. Don't make the mistake of passing up the opportunity to benefit from the information you're already producing.
Solution: Use social media analytics tools
The two main tools for viewing Instagram ad data are Facebook Ads Manager and Instagram Insights. Marketers who run ads across multiple platforms can benefit from integrated tools like Hootsuite Social Advertising.
8. Not testing your content
It's tempting to create an Instagram marketing strategy by throwing things at the wall to see what sticks. But with all the analytics tools at your disposal, you can do systematic experiments to hone in on what kinds of content get results.
Solution: Use A/B testing
A/B testing, or split testing, is a powerful tool for discovering the specific elements that your audience responds to.
When you run an A/B test, you publish two nearly identical versions of an advertisement. The two versions are shown to two different but comparable audiences. You can then track the ads' performance to see which version does better.
Sound complicated? It doesn't have to be. There are many tools, like AdEspresso, to help you manage the process.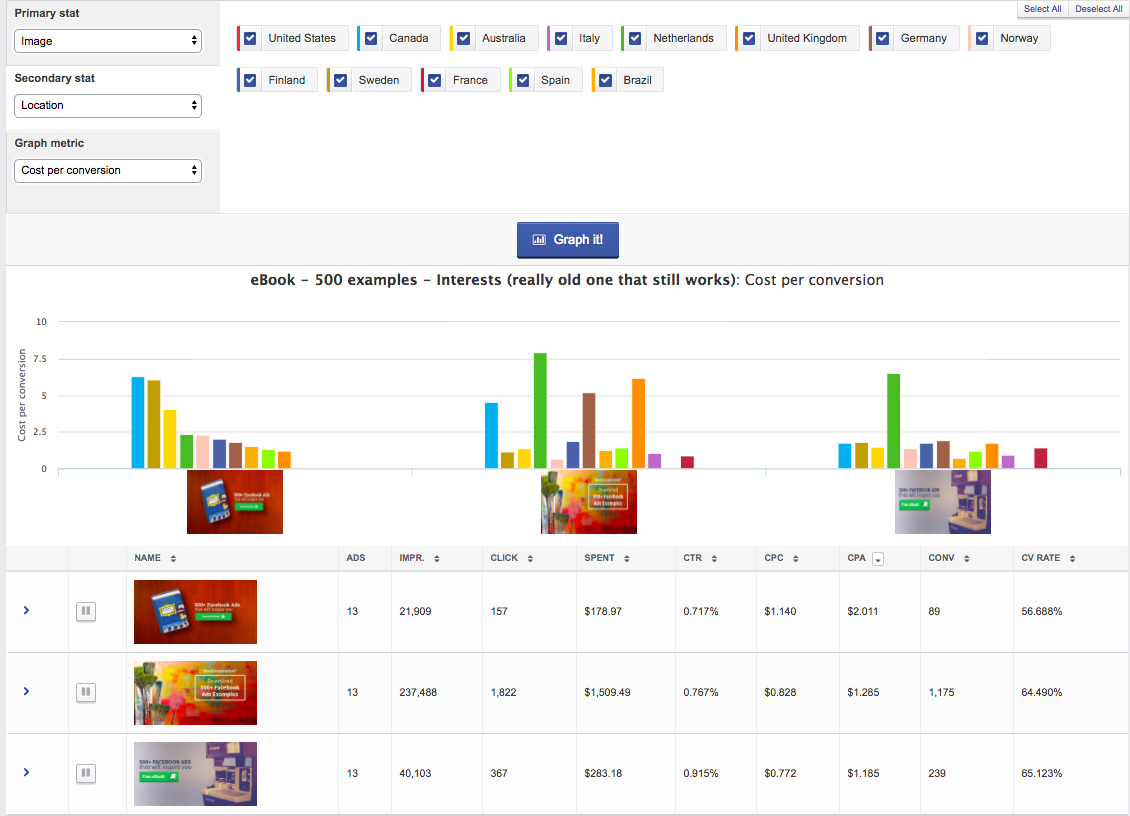 Solution: Find the best timing for your ads
You won't have much success with Instagram advertising if you advertise when your audience is asleep. Audiences also don't like brands that flood their feed or disappear for long stretches.
Hootsuite looked at the ideal frequency and timing for Instagram advertising to connect with users. But with the analytics tools, we saw in mistake seven, you can also use your own Instagram ad data to find out what is best for you.
9. Not tailoring your advertising to your location
It's easy to think of Instagram advertising as existing in an immaterial nowhere. But more and more legislation is being drafted in response to Facebook's (and by extension, Instagram's) use of its users' data. This means that where your audience lives can now affect how you can market to them.
Solution: Learn about your local regulatory context
You don't have to become an internet privacy lawyer, but it does help to get a general sense of what kinds of data collection are allowed in your audience's region.
Depending on the location of your audience, some Instagram ad functionalities might not be available to you.
10. Neglecting user experience on landing pages
A good ad is just the first step in a user's overall experience with your business. If your ads are sending users to confusing landing pages, you're not getting the full value from your advertising.
Solution: Make landing pages that match your ads
The same guidelines for making a good ad also apply to landing pages. They should have a clear message, value proposition and CTA.
But don't stop at the general guidelines. Your ads and landing pages should also match in their details. Try to use the same visual language and tone in written copy for both ads and landing pages. When you do this, you create a seamless experience that increases the chances of turning a click into a sale.
Tru Earth uses the prominent placement of the phrase "bundle and save" to signal that the ad and landing page are two steps on the same path.
Solution: Don't reuse the same landing page
Rather than making a single, general landing page that all your ads lead to, give each ad a custom landing page.
"Custom" doesn't have to mean "completely new." You can use a template to create landing pages that are relevant to each of your ads. Doing this will save you time and keep your branding consistent, all while providing users with an experience that's logical and smooth.
Say goodbye to common Instagram marketing mistakes
We've seen some of the most common Instagram ad mistakes and how to avoid them. When you follow these tips, you're giving your ads the best chance possible to move your business forward.