The average ad spend for a Small/Medium Business on Google Ads is between $9,000 to 10,000.
So for most of us, Google Ads are too expensive to be stupid on.
If you're going to use them, you need to be all-in on optimizing your budget and maximizing conversions.
But that's easier said than done, right?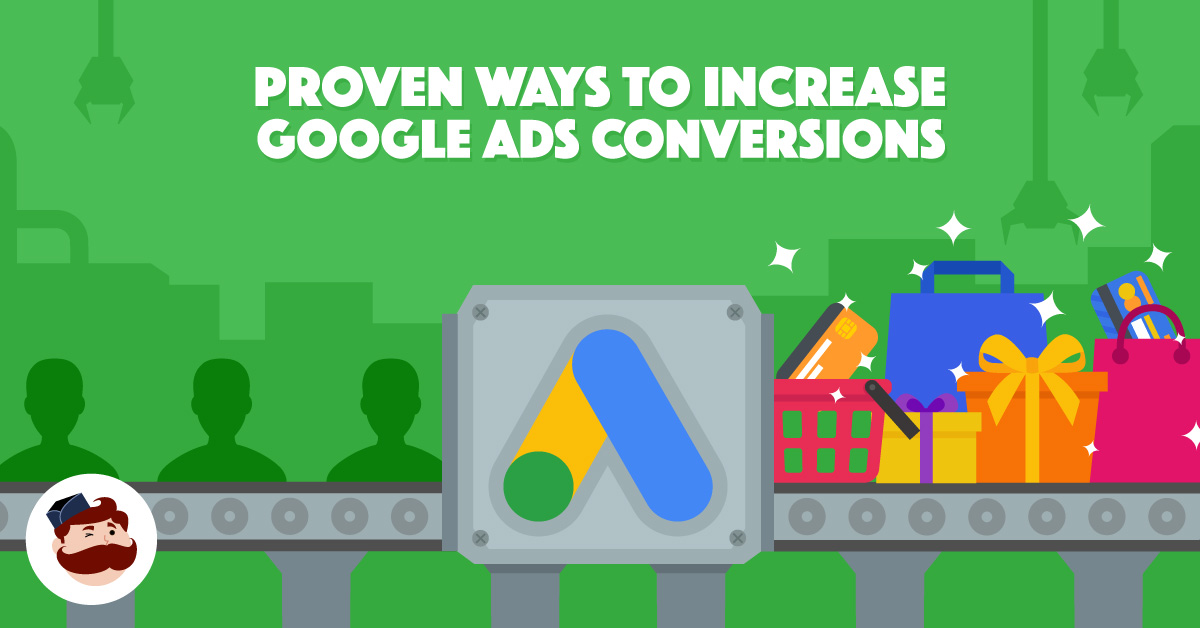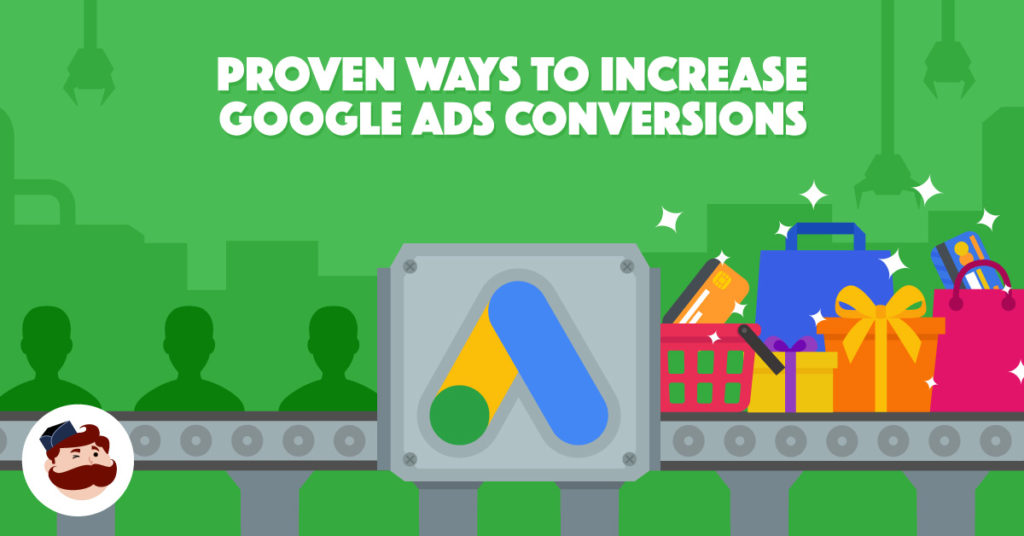 If the experts are to be believed, success can only happen at the hands of an expert.
I call bulls**t.
Anyone can improve their Google Ad conversions, and they can do it quickly without much (or any) technical finagling.
Here are ten ways you can improve your Google Ads conversions in the next 30 days:
Google Ads Conversions Boosting Strategy #1:
Improve Your CTAs
CTAs are what bring your ad to life and compels people to click.
Without them, you'll struggle to get conversions until the cows come home.
For instance, which one of these two would you pick based on the CTAs in their descriptions? (hint: it's the one with the box around it because the other is non-existent).

So what does a 'better CTA' look like?
Well if you want to mirror what the best brands are doing, studies have shown that the most-used CTAs by top brands are "get," "buy," and "shop."
If you're using CTAs like "click" and "discover," you may as well just burn your money instead.
Start testing and improving your CTAs. It's is a no-brainer, and even led one brand to net a 148% increase in paid leads.
Google Ads Conversions Boosting Strategy #2:
Lead With Value
Want to get people to click your ad?
Make your value unmistakable by inserting your key selling point in the headline or subhead (or both).
For example, the first thing your customer is going to see is your headline.
And who would guess that viral-worthy headlines make all the difference when you're trying to get clicks and conversions?
So again, which of these would you rather click on?

I think the winner is clear. "Two million happy customers" beats boring "Software Solutions" any day of the week.
This is basic psychology. Ever heard of Maslow's Hierarchy of needs?
If you want to boost conversions, take some time and try to figure out where your value proposition fits in that pyramid.
The lower you can go, the more powerful your appeals will be.
Find your best value offer, and then use it instead of whatever value you think you're offering right now.
Google Ads Conversions Boosting Strategy #3:
Leverage Social Proof
Social proof is the golden goose of online marketing.
Everyone knows about it, yet for some reason not everyone does it.
The studies are clear. Check the chart below: 63.64% of consumers look to Google for reviews on products and businesses:
So the faster you can put your social proof in front of your audience, the better off you are trying to get them to click your ad and convert into a customer.
Once again, which one of these are you most likely to click on?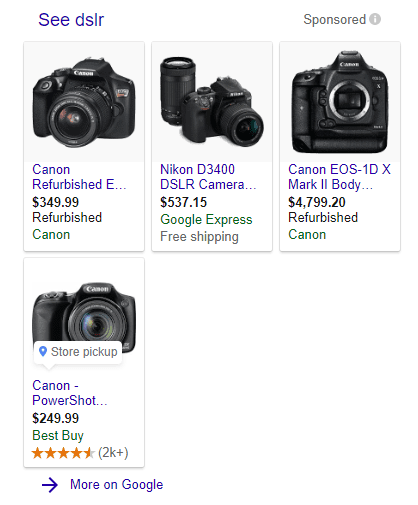 If it were me, I would probably start with the option that shows 2,000 plus reviews with an aggregate four and a half stars.
Leveraging social proof in Google ads is a no-brainer.
And there are plenty of ways to use this maneuver.
You can add them with extensions, or directly in your copy, which means you don't need a Ph.D. in Google Ads to start taking advantage of their benefits.
Google Ads Conversions Boosting Strategy #4:
Align Your Ad Copy With Your Landing Page
It's confusing when you promise one thing and then it's not immediately clear on your landing page.
This is called message match.
Let's look at a quick example.
Here's a recent Google ad run by Zoho:

And here's the landing page that their advert takes you to: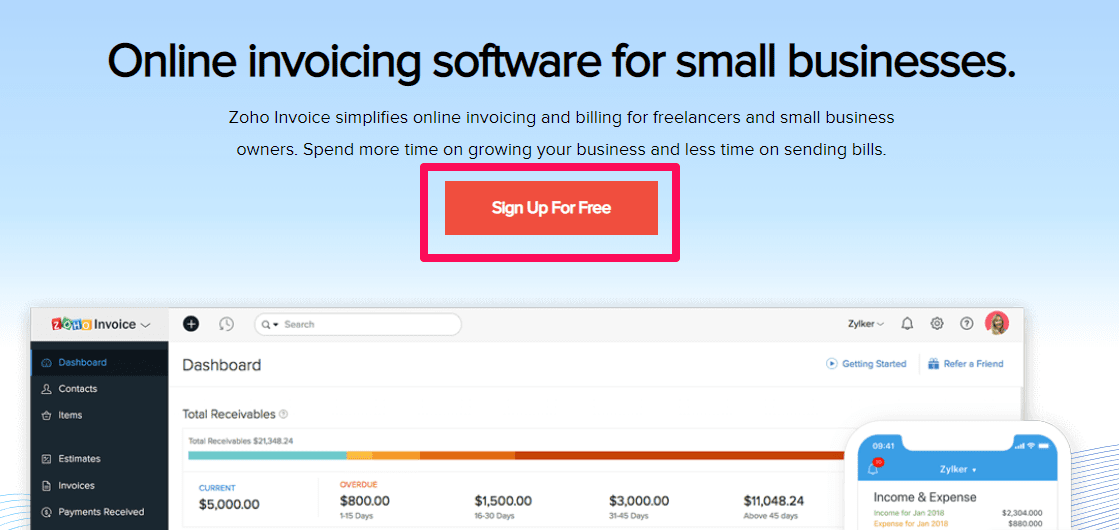 Notice both of them have the same CTA, which is a huge tie-in.
Both of them are also on the topic of invoicing software for small business. While they could do a little more to match headlines or copy, the basic element of message match is intact.
And the results are undeniable. This tactic alone net one of our clients a 212.74% increase in their conversion rates.
Google Ads Conversions Boosting Strategy #5:
Focus on Boosting Your Click-Through Rate
This point is more of an "it's just simple math" type idea.
If your ad gets more clicks, then you're more likely to turn those clicks into conversions.
At the very least you have a greater opportunity to convert on those clicks.
To accomplish this, your first step should be to assess where your current CTR falls in the greater scheme of things.
Wordstream publishes annual CTR reports that can help you see if you're doing an okay job getting clicks.
Find your industry's average, and then compare it to your own CTR.
If you're lower than average, then your goal should be to match the average. If you're higher, then you should try to get higher still.
And here are a few ideas on how to improve your CTR:
Address searcher intent
Clean up your ad groups
Improve ad copy, more emotional and enticing
Use ad extensions to increase the size
Switch to search ads instead of display
Use a softer conversion like "get a quote'
Use branded keywords
All of these are proven methods to help you get more clicks.
Take this with a grain of salt though. CTR can be a vanity metric if it's not tied to an increase in conversions in the long run.
Make sure you use the other methods mentioned here to tie these clicks back into your conversions.
Google Ads Conversions Boosting Strategy #6:
Optimize Your Quality Score
When you create an ad in Google, they give it a rating called a Quality Score.
It's basically just an assessment of how effectively your ad provides value and communicates your message.
Research has shown that a higher quality score will lower your overall cost per click.
An ad with a quality score of 10 will cost almost half as much as an ad with a score of four.
That means your budget can go further if you boost your quality score. And that means you have more opportunities to convert customers.
So how do you raise your quality score?
According to one study, there are three primary areas that affect your QS: Your landing page, your CTR, and your ad relevance.
I've already covered message match and CTR optimization, and we'll talk more about landing pages later on.
So if you're doing those already, then this another way for you to assess if your efforts are making improvements.
Google Ads Conversions Boosting Strategy #7:
One-Up Your Competition
If you're struggling to convert more customers via Google, it may be a targeting issue.
Google ads work best when they address user intent.
That is, they work best when you cater your message based on whether or not a user is looking to buy, learn more, or repurchase.
And one of the clearest signs of intent is a branded keyword search. This is when someone looks for a specific brand they've heard about before.
How does this help your conversions?
By using a tactic called competitor targeting, you can run your ads when someone does a branded keyword search for your competition.
For example, when I do a branded search for a service like Zendesk, I'm immediately accosted by competitor ads: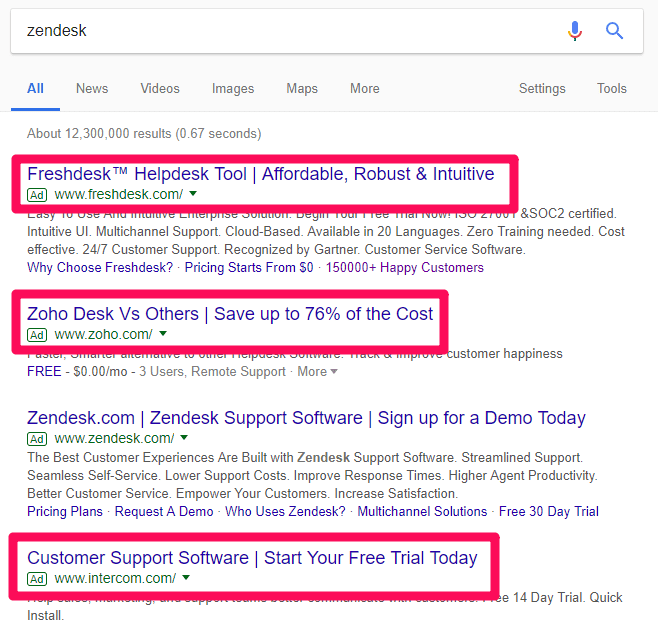 If I were on the fence about using this service or hadn't heard of Freshdesk or Zoho, I would probably click on them and see what they had to offer.
You're literally trying to stealing customers out from underneath your competitors with this method.
Google Ads Conversions Boosting Strategy #8:
Knuckle Down on Remarketing
Remarketing is another one of those advertising curse words to some brands. They think it's creepy and inappropriate, so they decide to leave that wing of Google Ads untouched.
But those are lame excuses that act as a shield for the "I don't want to learn how to do this" crowd.
Get over it.
There are at least seven methods for remarketing on Google that have been proven to be effective at boosting conversions:
But you don't need seven if you want to grow.
My advice would be to start with one or two.
Take remarketing search ads for example. A study from nearly a decade ago showed an average lift of 1046% in conversions from brands that started using it.
Or look closer at Gmail Ads. They send "emails" to your users that always appear at the top of their inbox, and may be more effective than the other emails you're sending.
World First saw a 181% increase in conversions when they started using them, and another brand was able to get $0.10 clicks on their ads. That's dirt cheap and practically unheard of.
Remarketing isn't unethical, it isn't creepy, and it isn't rocket science. It will grow your conversions though, so stop avoiding them and start using them.
Google Ads Conversions Boosting Strategy #9:
Optimize Your Landing Page
Getting conversions with Google ads isn't just about optimizing your ads.
You need to optimize everything else as well, with special attention going to the landing page.
As we already saw, this can help you improve your quality score and lower your CPC significantly. That means more conversions and cheaper ads.
One potential way to improve your landing page is to use a heat map from a service like Crazyegg. This is a popular way to see how people act on your site after they click your ad.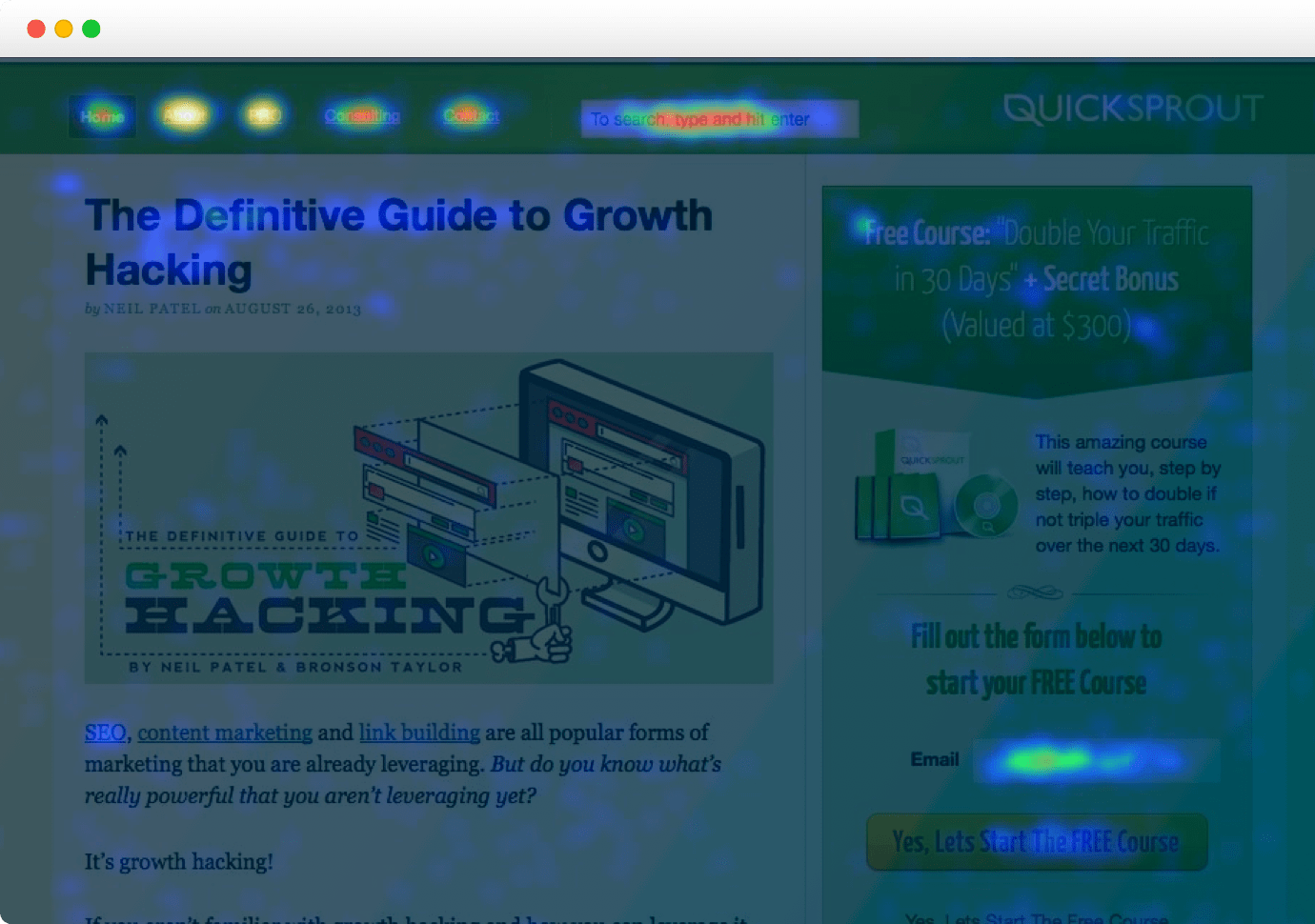 Using this type of testing software net 15.7% more sales for one brand, and they didn't even touch the ads that they were running.
Yet another potential improvement is to add something like video.
One study showed a 79.3% conversion increase when a brand added a video to their landing page.
And for the love of God, please A/B test your landing pages. If that sounds daunting, consider using a service to help you run, track, and assess A/B tests.
This is the only way to know for sure if you're running the best possible version of your landing page.
The benefits are astronomical. It helped Missguided boost their conversions by 177%, again without touching ad copy, extensions, or anything on Google.
Google Ads Conversions Boosting Strategy #10:
Use a Decoy Option
Juxtapose your option vs. a cheaper and a more expensive option. Makes you look like a deal
There's an old but gold case study from The Economist on how this works.
They set up three different subscriptions with their comparative prices:
Print subscription – $59
Digital subscription – $125
Combo subscription – $125
And the combo subscription won by a landslide.
Why? Because of the comparative gain in value that the buyer perceives they're getting.
In reality, they're not getting that much more for their money. It just feels like the reasonable option vs. a cheap alternative and an expensive decoy.
This is an element that you'll need to add to your landing page, but can clearly be used to great effect.
Conclusion
Google Ads shouldn't be a money pit. It should be an asset to your business and a source of long-term growth.
But gridlock happens. Sometimes you need that new approach or an extra push to get conversions, and that's okay.
The tactics that work for one brand may not for you. But that doesn't mean you shouldn't try to get more conversions.
Use the ideas in this post to help revitalize your ads and improve your conversions in the next 30 days.
Focus on the elements of your ads that you can quickly change if you want immediate results.
Chances are you're missing simple elements like social proof or a solid CTA, and including the right one can unlock success.
Don't neglect your landing pages either.
They're where you close the deal, and they need just as much (or more) optimization than your ads.
And don't give up on Google Ads if you hit a snag.
Keep experimenting, testing, and innovating your way to better conversions no matter what.