Video content has been taking the internet by storm. In Q3 of 2020, almost 30% of online viewers were spending over ten hours a week consuming video content.
Videos can captivate audiences and deliver a message in a way that static content just can't. When Instagram launched IGTV as their answer to YouTube, allowing users to craft longer-form content for the first time, the platform gained new momentum. And the format's success opened the door to IGTV ads.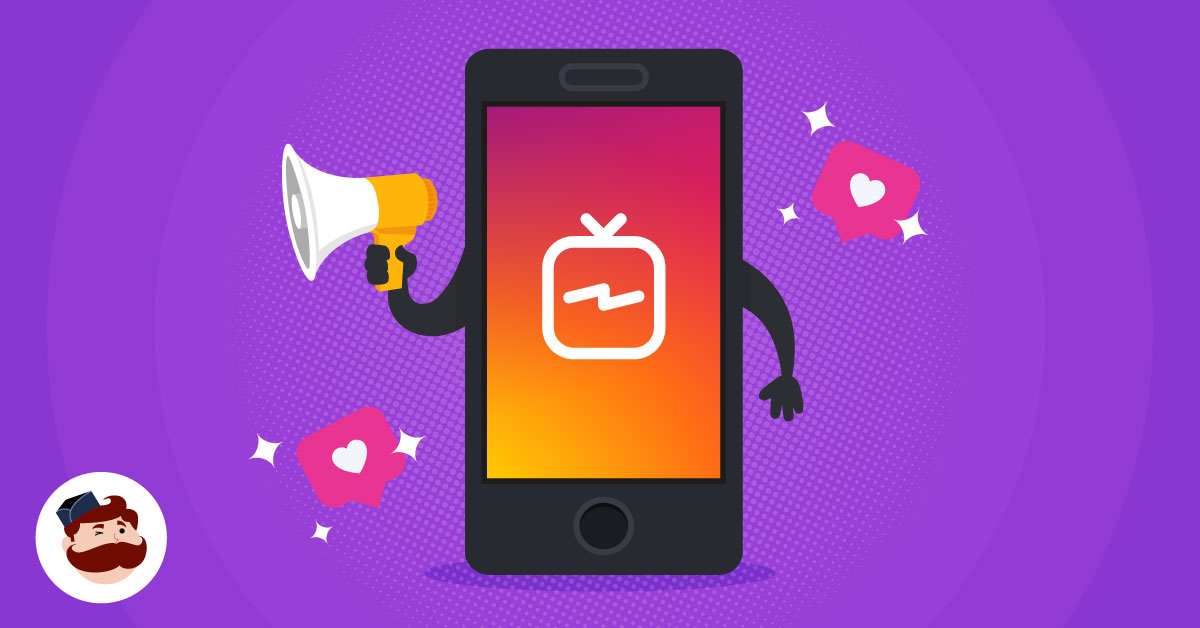 If you're new to the format, getting started with Instagram IGTV ads can seem a bit daunting, but once you know the basics, it becomes a lot easier. Stick around to learn about the different kinds of IGTV ads at your disposal, how much you can expect to spend on them, and how to optimize IGTV ads for success.
Types of IGTV ads
IGTV ads are short video ads (15 seconds long) that are served to audiences browsing IGTV or opening IGTV videos in their feed. They can be shown pre-roll, mid-roll, or post-roll.
There aren't many different kinds of IGTV ads per se. They all must be created in full-screen vertical video format, with a mobile-first experience in mind.
Here's what IGTV ads look like in your feed: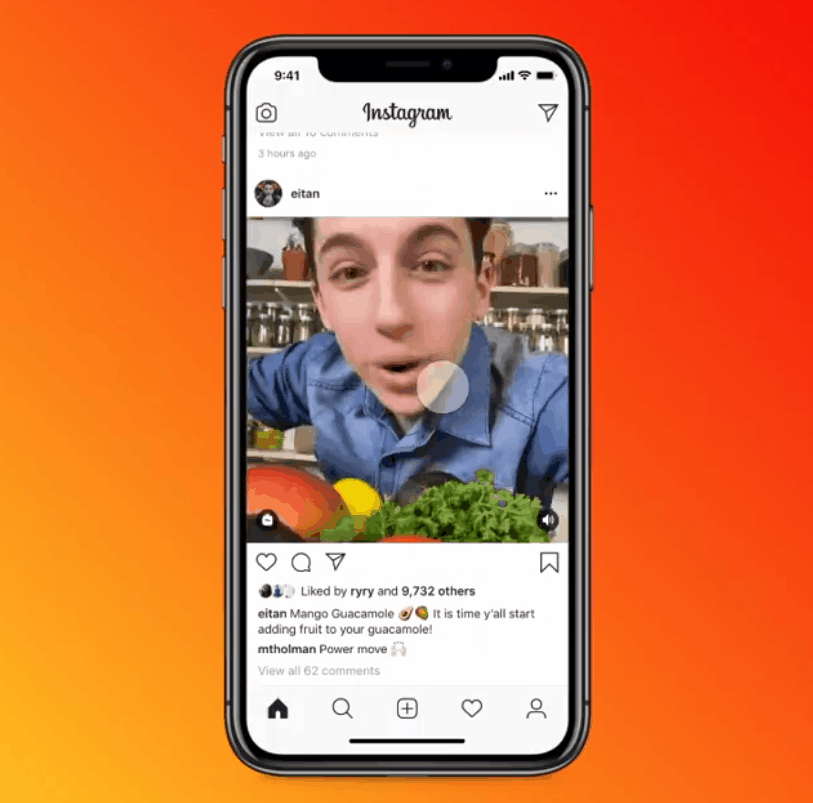 Source: Instagram
How much do IGTV ads cost?
In 2021, the average CPC for Instagram is between $0.50 and $1.00. With that said, there is no set cost for IGTV ads, and there are several factors that affect the final spend.
On top of ad placement, the audience you want to target and how competitive your industry is will influence how much you'll have to pay to run your ads.
Specific shopping events (e.g., winter holidays, back to school, etc.) can also drive up the cost of running ads.
As with all advertising, testing is the best way to go. You can get started with Instagram IGTV ads for just a few dollars a day and spend more as your ad campaign starts to pay off.
How to advertise on IGTV
First off, you'll need to have an Instagram Business account with access to IGTV (the feature is not available in some regions). This is important if you want to create ads that link to specific content on your account. You won't be able to link to an IGTV video that doesn't exist yet.
Now, head to your Ads Manager and select Create. You'll be able to choose an objective for your IGTV ad.
The options for IGTV ads are:
Traffic
Brand Awareness
Engagement
Reach
Video Views
After you've selected your ad objective, you can go ahead and create the ad as usual. You'll have to fill in details about your campaign, schedule, delivery, budget, optimization, and audience.
Next, you'll get to Placements. You can choose automatic placements or make your selection manually. For IGTV ads, select Instagram IGTV in the In-Stream category.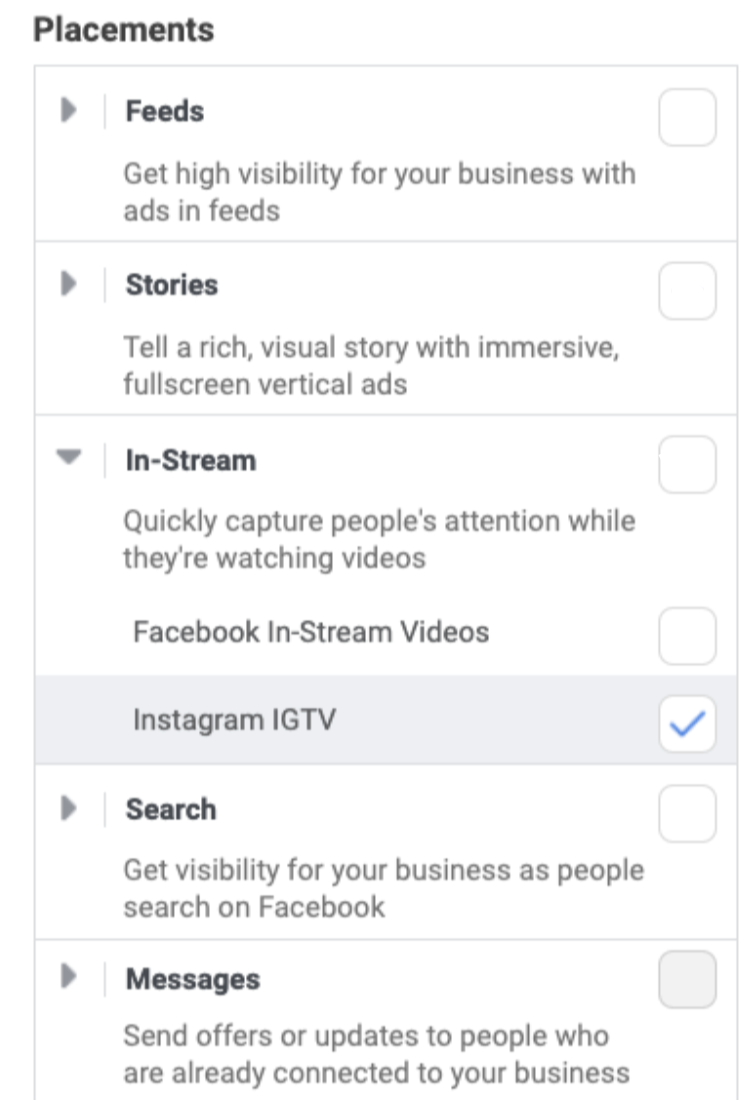 You can copy and paste an IGTV URL in the Ad Creative section to link your viewers to specific content. Simply check the Add a website URL box.
If you need to find your IGTV URL, go to Instagram in your browser. Click on the IGTV tab and copy the URL from the address bar.
Once you're done, choose the call of action you want, and finish creating your ad.
IGTV ads tips and examples
Making IGTV ads may be pretty straightforward, but getting them right and enjoying great results is another thing.
You'll need to follow some basic best practices to make the best of your IGTV ads. But don't worry, we've got you covered.
Here are some tips on how to advertise on IGTV and some examples to inspire you on how to execute them effectively.
1. Be fresh and original
Up to 89% of consumers in the US are indifferent about ads or downright dislike them. The best thing you can do to stand out on Instagram (and any other social media platform) is to be as original as you can. Give people something new to enjoy, offer a fresh perspective.
A good example of this is RXBAR's ad that features clever camera tricks and a deadpan Ice T. He delivers his line — which makes fun of viewers who may have turned on their sound to hear what he has to say — perfectly, taking the ad to the next level.
The original camera trick is enough to keep viewers interested long enough to watch the complete ad, short as it is.
If you can wow your audience with something outside the box, you'll have them hooked long enough to see your call to action.
2. Get to the point
It can be tempting to want to go all out with your Instagram TV ads, but remember to focus on the purpose of your ad — and get to the point before you lose your viewers' attention. You only have so much time (remember, just 15 seconds) to get viewers to care about your ad.
Plan your Instagram TV ad creatives so that they are straight to the point right from the start and don't dilly dally with visuals or words that don't matter.
For example, this Sephora ad is only 6 seconds, yet, it's able to show you the product in use and highlight how good it will make you feel.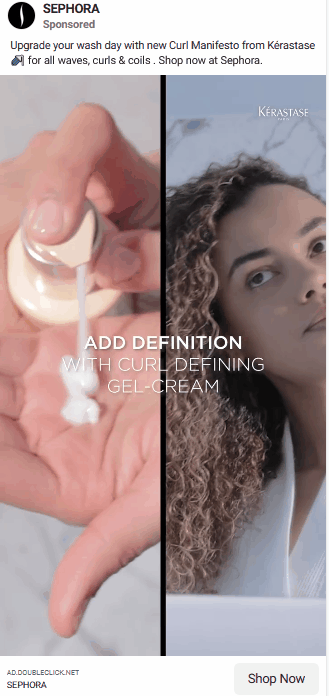 Source: Sephora Instagram ads
3. Keep your creatives relevant
By now, you should know the audience that you are catering to. If you don't, it's time for some deep research. The best way to get your audience's attention — and keep it — is to deliver content that's tailored to their tastes and preferences.
Don't create an ad based on the latest social media trends if it doesn't make sense to your audience. You'll only end up wasting your resources and time. Keeping your ads relevant to your brand and audience is winning half the battle.
4. Focus on quality
Since the early days of Instagram, there has been a lot of focus on high-quality content. Users don't tolerate poor-quality photos or videos, and they won't waste their time on lousy IGTV ads.
Swiggy does this well by showing off their food in HD, making viewers drool over the meals they see on their screens. If you create delectable ads the way this India-based food delivery service does, you'll get good results from your ad campaigns.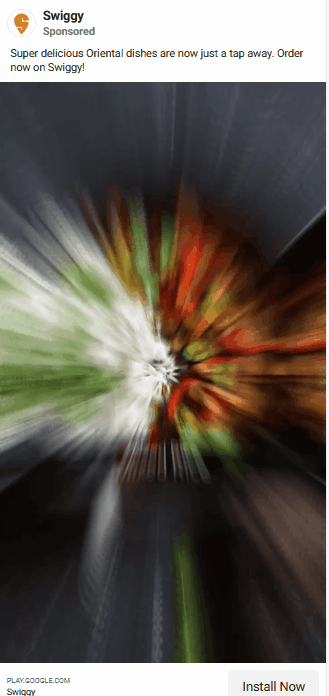 Source: Swiggy Instagram ads
5. Use captions
Not everyone uses their social media platforms with the sound on. Many people are at work, school, or in public when they consume content, so they're not blasting what they watch for everyone to hear.
That's why it's important that you use text in your IGTV ads. Text and subtitles also make it possible for people with hearing impairments to enjoy your ads.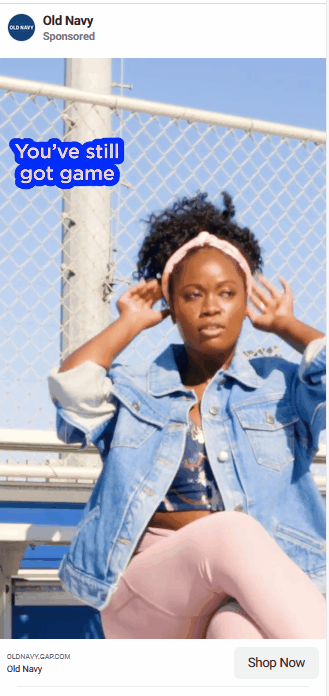 Source: Old Navy Instagram ads
Use text in your ad to highlight the most important benefits of the product or service you're advertising. And add a clear, concise call to action to make sure that your audience knows what to do when the ad is over, e.g., visit your online store or download an app.
6. Be consistent
No matter what approach you take with your IGTV ads, it's important that they are consistent with your branding and voice.
It can be fun to change things up a bit style-wise from time to time, but make sure that your audience will always recognize your ads as yours. Consistency is key for brand reach and growth, and that principle applies to your ads as well.
Can you tell which brand is running the below video ad on Instagram?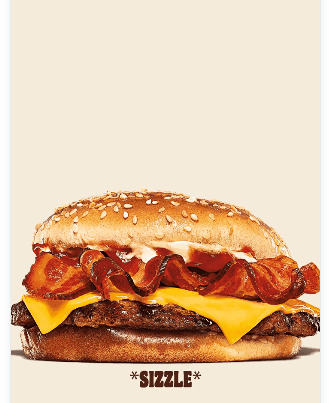 Source (Not sure? Hint: they might be the king of burgers.)
Bonus Tip: Always Measure Your Metrics
How would you know that your IGTV ad was a success if you didn't measure the results? Use a social media analytics tool like Hootsuite Impact to track views and other relevant IGTV metrics to ensure your ads are working.
https://www.youtube.com/watch?v=eeNpLTQr3vM
Create awesome IGTV ads
Instagram users enjoy short video content, perhaps more than most other social media users, and IGTV ads are an excellent opportunity to use that to your advantage.
By being creative and using the advice shared in this article, you too can nail IGTV marketing and get the kind of results you want with your ads.