Change is hard. We know.
Saying goodbye is never easy. We're still recovering from when Geri AKA Ginger Spice left the Spice Girls. And when Instagram retired its swipe-up function at the end of summer 2021, people were sad to see it go. But the good news is they've brought in a replacement feature (the new Instagram link sticker) that's just as easy and efficient with some added benefits.
With the popularity of Instagram Stories only continuing to grow, an option to drive followers to your brand's website is to add a sticker link directly to your story and we'll show you how.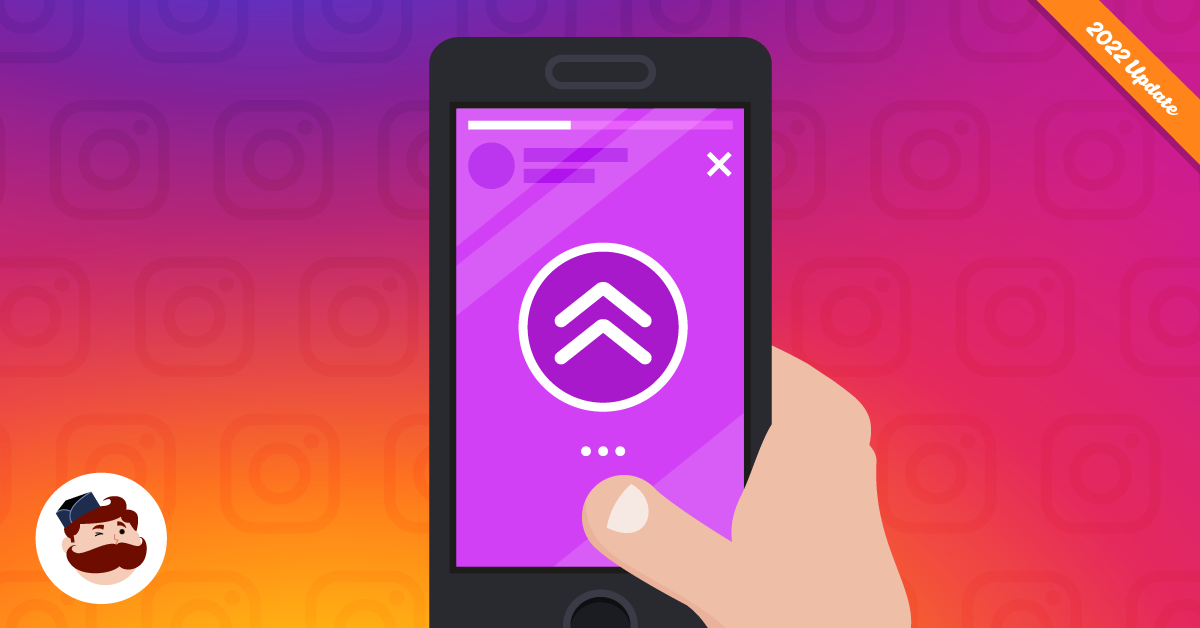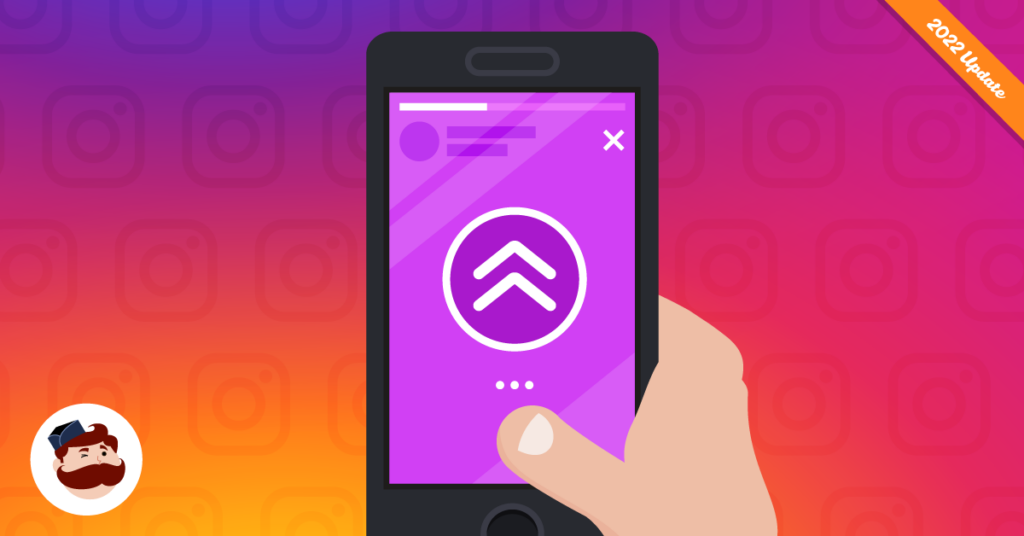 Like the late swipe-up function, the sticker link used to only be for the verified or elite accounts with more than 10,000 followers. But as of a few days ago, it's now available to everyone!
That means you don't have to be a top tier Instagrammer to be able to share links directly in your Stories. Vive la Revolution!
But Instagram has warned that if people misuse this new found power (spreading misinformation or violating any of the community guidelines), you could lose your link privileges. So, with great power comes great responsibility.
So embrace some change and find out how stickers can help drive traffic to your website, improve your overall marketing strategy, and connect you more seamlessly with your audience without them ever having to leave the App.
What was the Instagram swipe up feature?
The Instagram swipe up feature (RIP) was a tool that allowed brands and influencers to reach their audiences by adding links directly to their Instagram Stories via an arrow at the bottom of their screen that usually said "Swipe up". It was only accessible to verified users or accounts with over 10K followers. But for those lucky few, it meant no more "link in bio" messages in captions.
In August 2021 Instagram did away with the swipe-up feature and replaced it with the Link Sticker for reasons still unknown. But they did release it to everyone, no matter your follower count.
What is the Instagram link sticker?
You may already be familiar with Instagram stickers for music, questions, locations and polls. Now, there's also a sticker that lets you add an external link directly to your IG story, without having to direct people to your bio or description.
The Instagram link sticker has a couple of key advantages over the older 'swipe-up' link.
It lets you keep track of your metrics to optimize your click-through rate
Instagram users are already familiar with Stickers, so are more likely to click them
There is more creative control over how your Story looks versus with the Swipe Up (which was always placed at the bottom centre)
Stickers allow viewers to engage with a story with replies and reactions (Swipe Up did not!)
How to add a link to an Instagram Story
If you have a business or creator account on Instagram, you can now add links to your Stories instantly and easily. And guess what? You don't have to have a certain amount of followers either! You can add links to your Stories by using Instagram's new clickable Sticker Links.
The new Link Stickers are more visible then the swipe up and can be added anywhere you want to put it in your Story (like you would any other sticker). It also shows the first part of the destination link in the sticker itself, allowing for more transparency about where you are sending viewers.
If you don't have access to link stickers just yet, hang tight. Instagram is still working on rolling this feature out to everyone. Plus, we have a workaround below.
Here's how to add a link sticker in your Stories:
Step 1: Open up the Instagram app on your device. Press the blue "+" sign on Your Story profile picture or the plus icon on the top right side of the screen.
Step 2: Scroll through your gallery on the left bottom corner to select your Story. Or hit the middle record button (either tap for photo or hold down for video) to create a Story directly. Make sure it says "Story" at the bottom (and not Post, Reels, or Live).
Step 4: Once you've created your Story, tap on the 'Sticker' icon on the top of the screen. In the sticker menu select the link sticker.
Step 5: Paste your link in the link field.
Step 6: Switch the text and color by tapping on the Sticker.
Once you're done, post your Story and wait for all the traffic to come pouring into your website.
How to add a link to Instagram Stories if you don't have access to the Sticker Link just yet
Even though Instagram has rolled out the sticker function for all its creators, you still might be waiting for access to your Sticker Link. But we've got a workaround for you here.
Step 1: Open up Instagram and create or upload a video by hitting the plus sign or uploading an existing one from your media.
Step 2: Type a title like, 'Get the link'.
Step 3: Paste the link that you want people to click in the caption. Then, post the video to your IGTV.
Step 4: On your feed, tap on the paper plane icon under your new IGTV video.
Step 5: Click on 'Add video to your Story' then tap on the link icon provided on the top of your screen.
Step 6: Select the option '+ IGTV Video', then select the IGTV video with the link that you just created.
Step 7: Lastly, hit 'Done' and watch the clicks come in! (You won't be able to see it on your screen, but people will be able to swipe up. They'll see your video and be able to tap on your link in your IGTV captions.)