A lot of businesses are familiar with Google Analytics as a traffic-tracking tool for their websites, and while that is one of their greatest functions, Google Analytics has a ton of great uses, such as monitoring traffic flow and learning what people are searching for on your site.
Another one of these functions is measuring conversions of your social media ad campaigns—including Facebook Ads.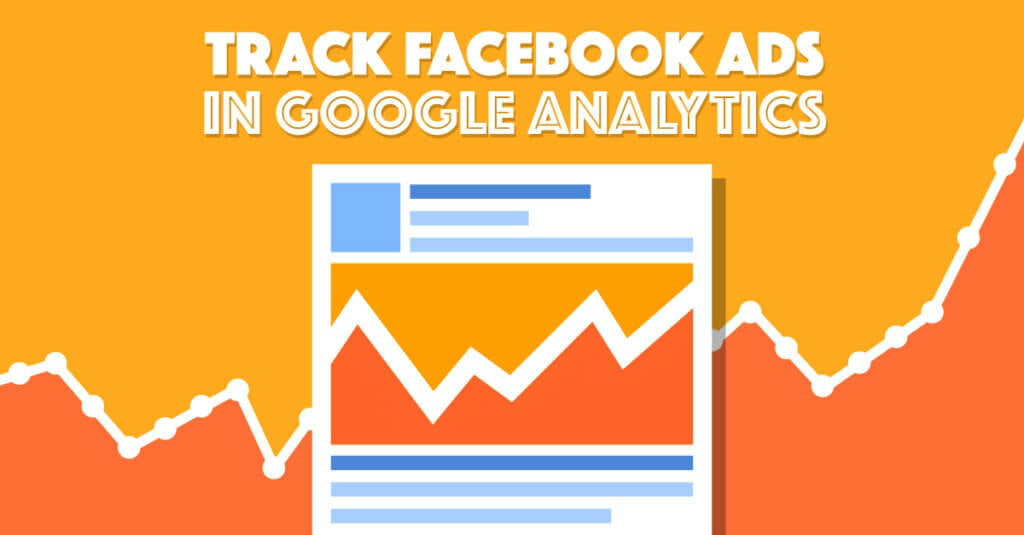 While Facebook's Ads manager (and, of course, AdEspresso) have a ton of great information about ad campaigns, Google Analytics can still give you more information about how people are converting, when, and why—and Google analytics often gives you the bigger picture.
While we'll take a close-up look at Facebook Ads specifically in this post, the knowledge and principle apply to all online ads, including ads run through Twitter, Instagram, Pinterest, and more.
Why You Should Track Facebook Ads in Google Analytics
Google Analytics is one of the best tools you can have on your site, regardless of business size, industry, or the amount of technical experience you have. I think this is true for tracking the success of your Facebook Ads (or all social media ads) campaigns, too.
Being able to reliably track conversions is a big reason—and being able to choose what touch points you want to assign the most weight is also important. Being able to see not only that a Facebook Ad converted, but the entire path that is taking users to those conversions, can help increase your ROI and overall conversions of all types. Being able to track the path of the conversion can lead to a lot more in the future, and give you a good understanding of what your customers are looking for. That's huge.
You can also see what certain audiences are finding relevant on your site, even outside of conversions. If you run a certain campaign and you track users throughout your site, it can help you identify niches or subniches within your group that you can target more accurately with remarketing or new campaigns in the future with specific, highly targeted messages.
Being able to see what else your audience is interested in—before and after conversions—can help you promote relevant items, make sure the conversion path is optimized, and see what your biggest hits of content are.
Finally, you can get new insight into your audience; while you can get Audience Insights about the audience you have on Facebook, Google Analytics may surprise you when you see who is actually converting outside of your Facebook fan base—it may be different than what you expected.
While ads managers of all types and across all platforms are highly effective, Google Analytics allows you to track the path of conversions more accurately, as well as allowing you to get a much closer look at what's doing well on your site, and who is visiting it from the ads you're running. All of this matters a great deal.
Why The Ads Manager and Google Analytics  Measurements Come Up Different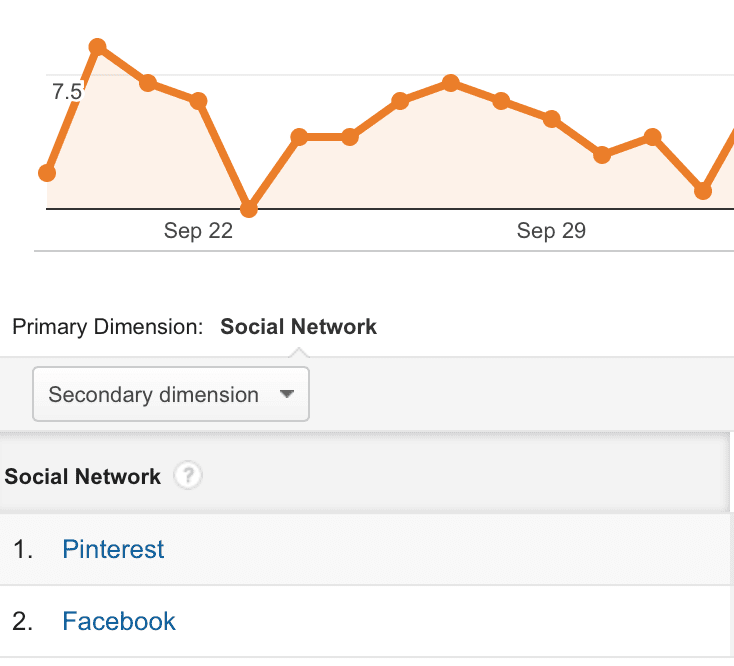 Marketers and businesses have been noticing for a while that when calculating conversions from Facebook Ads (or any other ad platforms), the measurements given by the respective ad manager and analytics sites on each platform don't quite match up with the numbers Google Analytics will show. Instead of saying "the Facebook Ads manager know best" (which I've heard a lot of people say), it's best to ask why are they different and—most importantly—which is most accurate?
The simple answer is that they track conversions differently, and give "credit" for conversions differently.
Facebook's default conversion reporting—both for click through conversions and view through conversions—is different than both Google Analytic's default options, and most of their customizable options (yep, we'll get to that in a minute).
There are two types of conversions to look at—click through conversions, where a user clicks on your ad and converts; and view through conversions, where a user is shown your ad, they don't click, but still visit your site later and convert.
Facebook's analysis accounts for click through conversions that happen on an ad within a 28 day time frame, and view through conversions that happen within 1 day (though in reality, many view through conversions will happen days later at the earliest).
Facebook also gives credit of the conversion to the first touchpoint users come across—in this case, the ad—even though they could potentially interact with a variety of different pages in the buying process before they convert. They could, for example, browse a few different products or your About Us before actually purchasing.
Google Analytics' default is different, utilizing a "last click" basis for assigning credit, where the last touch point the user interacted with will get the credit. This is automatically going to have the numbers coming up different.
They also offer a customizable system that allows you to help decide how you want to distribute credit for the conversion, allowing you to weigh in different touchpoints the user interacted with before the conversion, and assigning them different weights (shouldn't the last page the user interacts with get some credit, after all?).
A 2-Step Guide to Tracking Facebook Ads in Google Analytics
By default when you start running Facebook ads that are pointed towards your website, the traffic will be tracked in Google Analytics under the referrer Facebook.com or m.facebook.com (Facebook mobile):
However, this traffic is not strictly from the Facebook ads you are running. This also includes visits from people who are clicking through on non-paid posts on your Facebook page.
Because you need to know how your ads are performing by themselves, you'll need to manually separate the traffic between Facebook ads and your regular (non-paid) Facebook postings.
Here are the two simple steps you need to take to manually separate the traffic:
Step 1: Manually Create a Trackable Link
The first step towards being able to track Facebook Ad traffic in Google Analytics is to create a trackable link.
If you're using AdEspresso this is a super fast and easy process.
When walking through the steps towards setting up a new Facebook campaign,  AdEspresso will ask you to set a Source, Medium, and Name for your campaign.  After this is done, you can select which content you want to pass into Google Analytics from the "Placeholders" dropdown menu.
You can choose from "Ad Id", "Ad Name", "AdSet Name", or some other parameters of the target audience such as interest, gender, country, and age.  Once these options are selected from the dropdown menu, they will be automatically added to your ads as a trackable link and you will find the data in your Google Analytics account, under "Acquisition" and then "Campaigns".
Having these placeholders applied to your campaigns in AdEspresso is much faster than having to manually create trackable links using Google's URL builder tool, and the benefits allow you to see what actions your A/B tests are driving and optimize your campaigns for the actions that matter the most to you.
If you are creating split tests within your campaign on age ranges and locations, you can easily find which age group is spending more time on your website, or which location is providing the most conversions in Google Analytics.
If you're not using AdEspresso to create your ads (why aren't you?!) you can create a tracking link using Google's free URL Builder.
In Google's builder, you'll need to fill in the same information: website URL (the address of the page you are sending ad traffic to), source (facebook), medium (ads) and campaign name (something unique).
Once you fill in the info and hit submit Google will return a long address like this for you:
Once you have your long URL you'll need to copy and paste it into your Facebook ads manager. (However, if you use AdEspresso this will all be done automatically for you!).
Step 2: Check Google Analytics
Once your Facebook ad is setup using the Google Analytics parameters of source, medium and campaign name – you're pretty much done!
Now all you have to do is sit back and wait to see the data start populating in Google Analytics.
You can view the data by Source/Medium ("Facebook / Ads") or by Campaign Name.
For example, I recently ran a Facebook ad with the Campaign Name "StrawberryIceCream" and here's how it shows up in Google Analytics:
Looking up a Facebook ad's performance in Google Analytics by campaign name allows me to see how that exact ad is performing on my website.
And there you have it – the two simple steps you need to take to track Facebook ads in Google Analytics!
Additional Conversion Tracking Features
Google Analytics has their own conversion tracking tools, which are extremely easy to set up. You can track everything from goals to ecommerce sales to evaluate what's happening on your site, and you can use it to evaluate your direct and indirect ROI from Facebook Ads.
Goal Tracking
The tool I use most frequently for my own business is goal tracking; my goal is to get users to travel through my site, get to my contact page, and contact me to inquire about hiring me.
We'll use this an example to set up a goal. I've entered my site's contact page as the destination goal. I've added an estimated monetary value of a conversion; this is not a requirement. I also created a funnel, which tracks the estimated path a user takes before converting. I've set tracking so that none of these steps are actually required to count the conversion.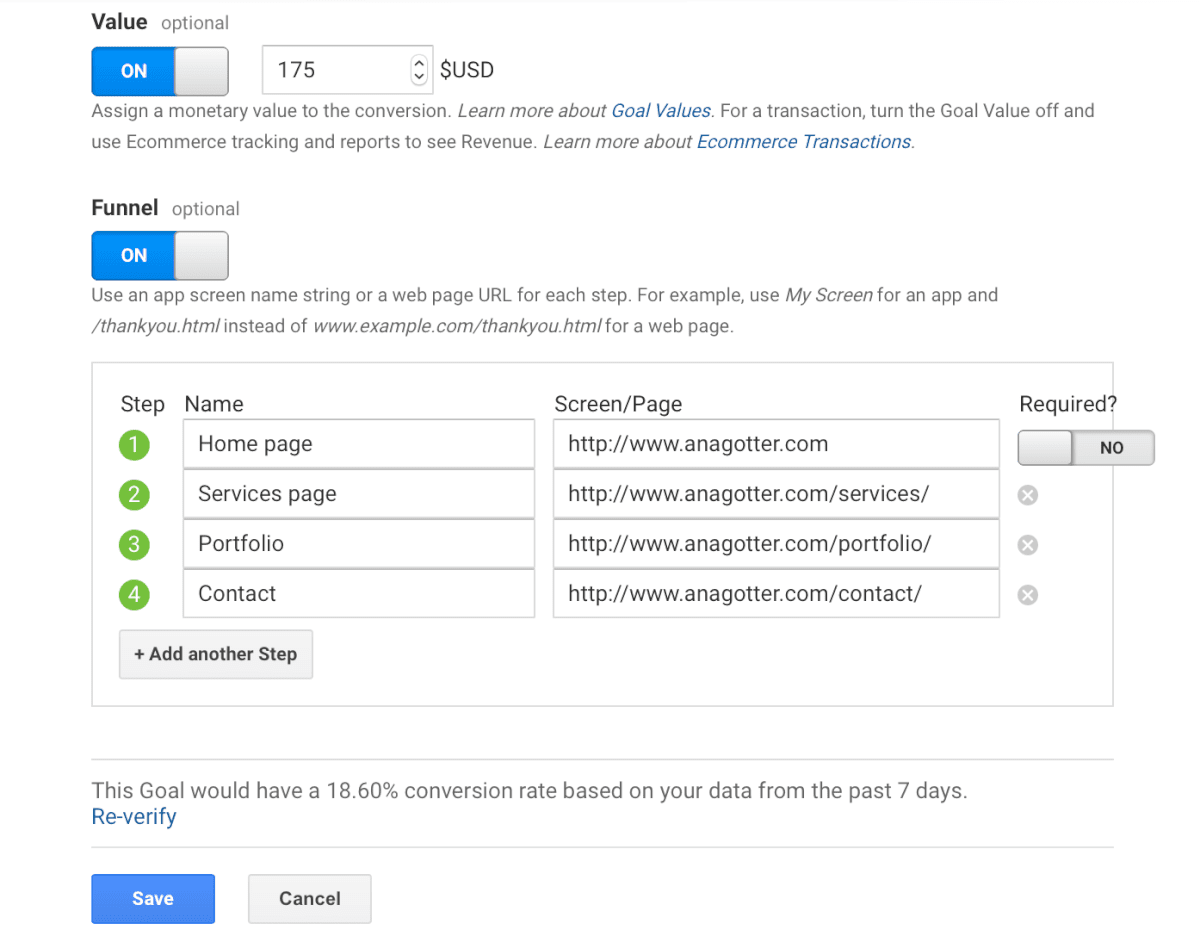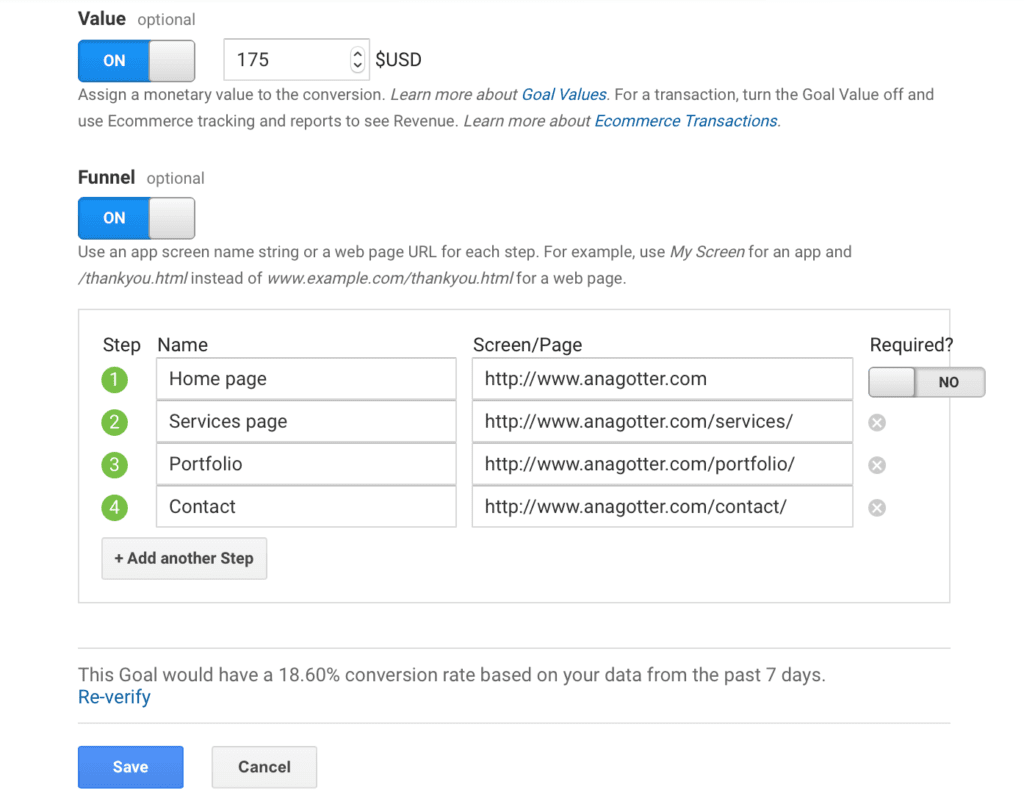 When you set up your goal, you can "Verify" it. This will tell you what your conversion rate would be from the last 7 days, as seen in the example above.
Attribution
Google Analytics lets you customize your attribution models. In order to access attribution, you either need to set up Goals or Ecommerce tracking.
When creating a custom attribution model, you'll first choose what type of baseline model you want to use. Your options include:
Linear, which gives all touchpoints equal attribution
First interaction, which gives the most attribution for the conversion to the first touchpoint but keeps attribution for all other sites equal
Last interaction, which gives the most attribution for the conversion to the last touchpoint but keeps attribution for all other sites equal
Time decay, which offers the highest attribution to the last touchpoints, and offers decaying attribution to each touchpoint
Position based, which gives the most attribution to the first and last touchpoints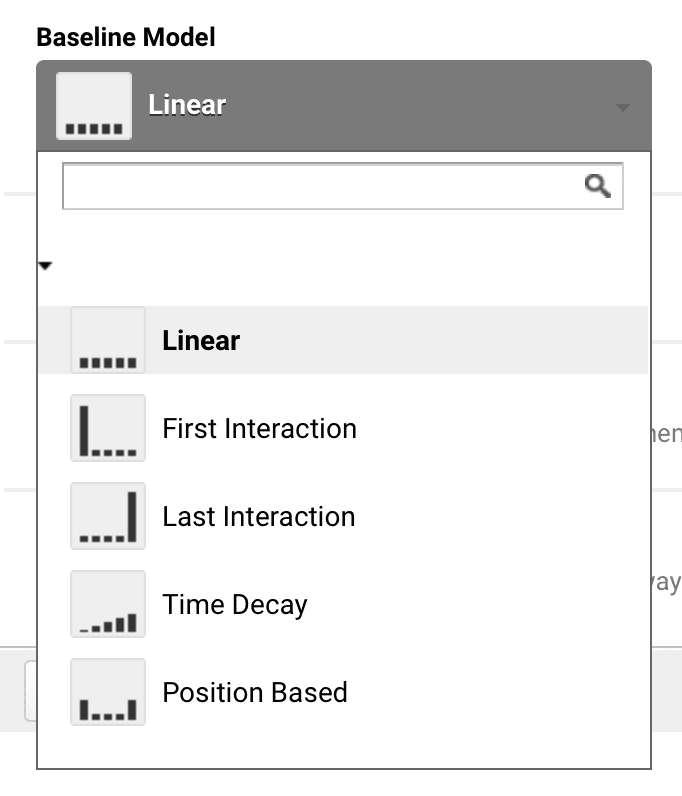 You can also customize:
Lookback windows, which lets you choose how far back you want to give attribution. If a user revisits your site a week after seeing a Facebook Ad and converts, for example, that would be counted if you had a month-long lookback window. If they visited your site a year later, it would not
Whether you want to adjust attribution based on user engagement
Whether you want to adjust attribution based on rules of your choice
You can also compare data in different models of attribution against each other to get a full view of how your touchpoints are driving sales from Facebook Ads, and the path users are taking to convert.

How AdEspresso Makes It Easier Than Ever
Did you know that AdEspresso makes it easier than ever to track the impact of your Facebook Ads in Google Analytics? Campaigns that have outbound links will give you this option in Step 2 of the campaign creation.
When you're creating your ads on AdEspresso, you'll see the option you can select that will allow you to track the campaign within Google Analytics. You can even add specific ad information and parameters so it's easier to track what's going on with your campaigns within Google Analytics, allowing you to see the exact impact your ads are having.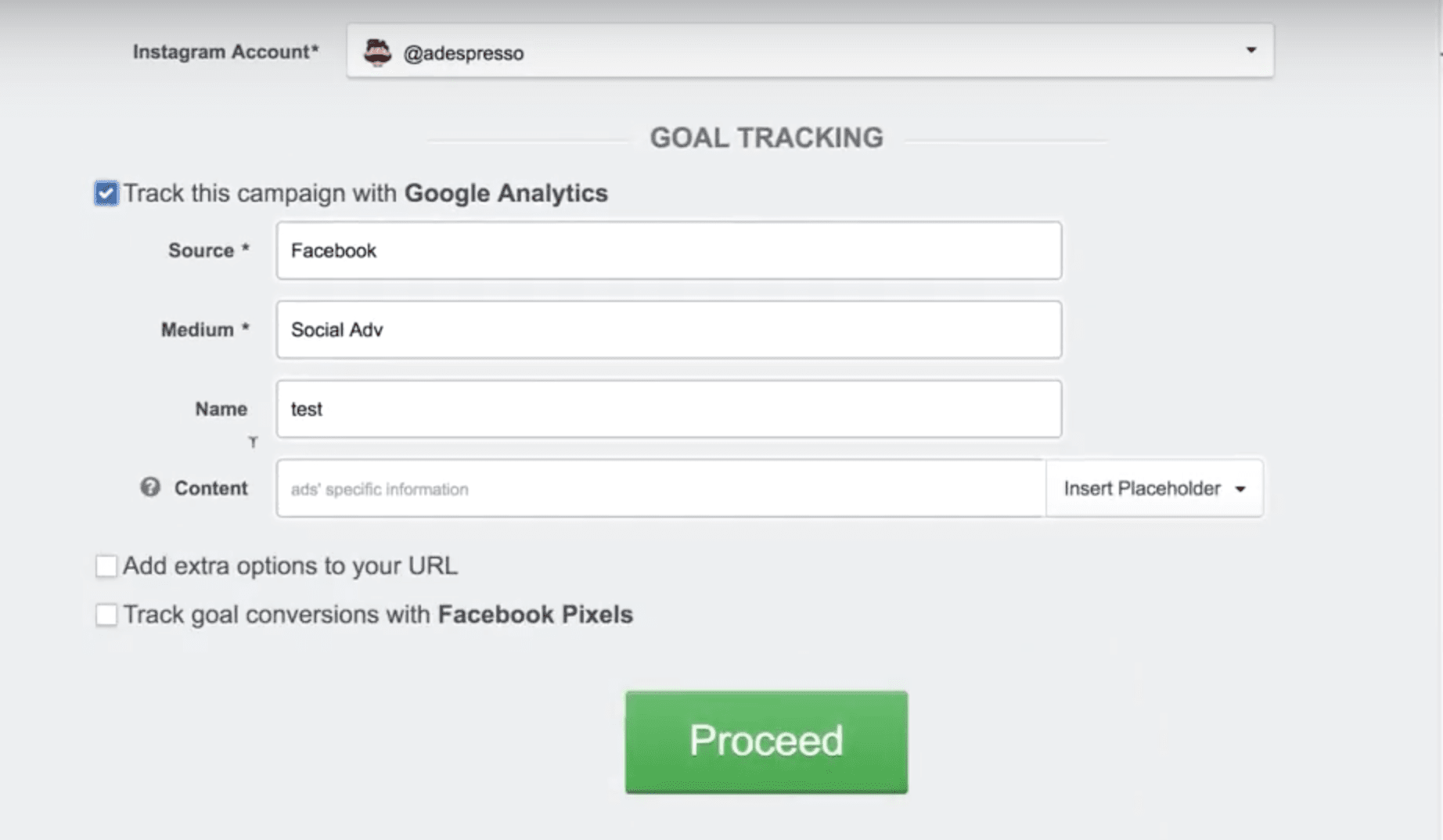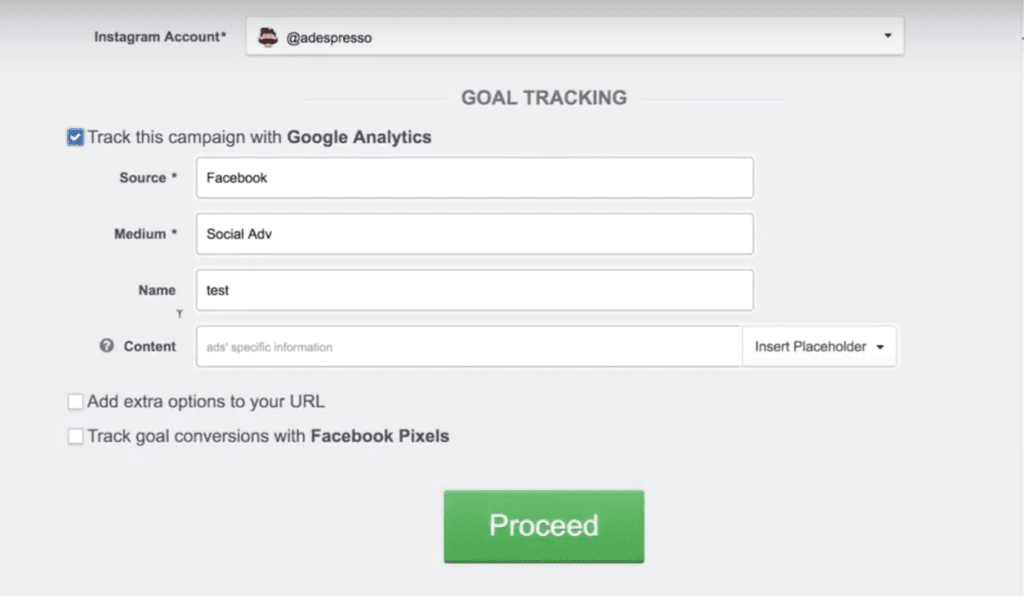 At the beginning of this month, AdEspresso made some great updates, adding more parameters for the UTM tracking. You can insert content like ad placement, gender targeted, account ID, and so much more. You have more options than ever before to make it easy to fully track and understand your campaigns through Google Analytics.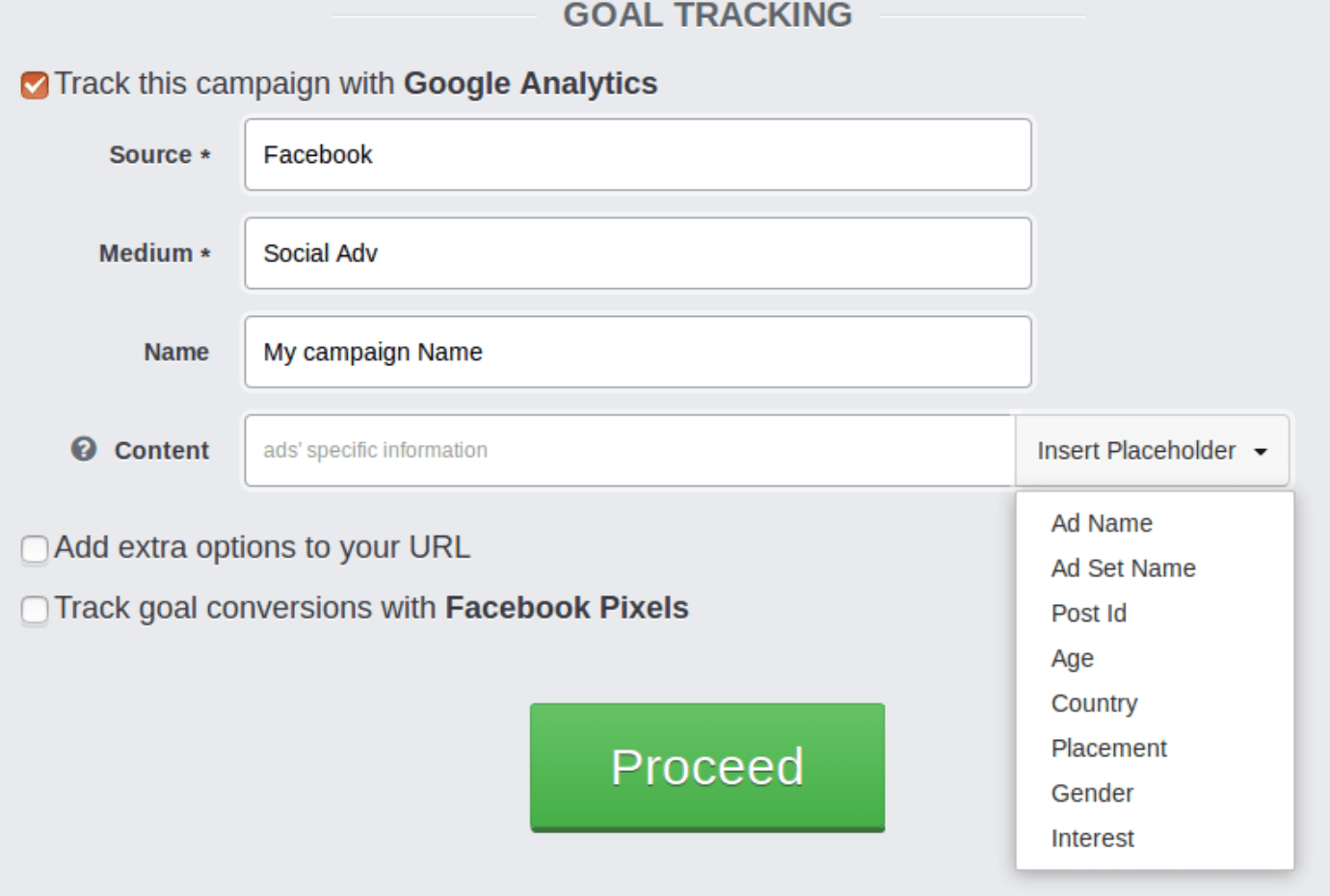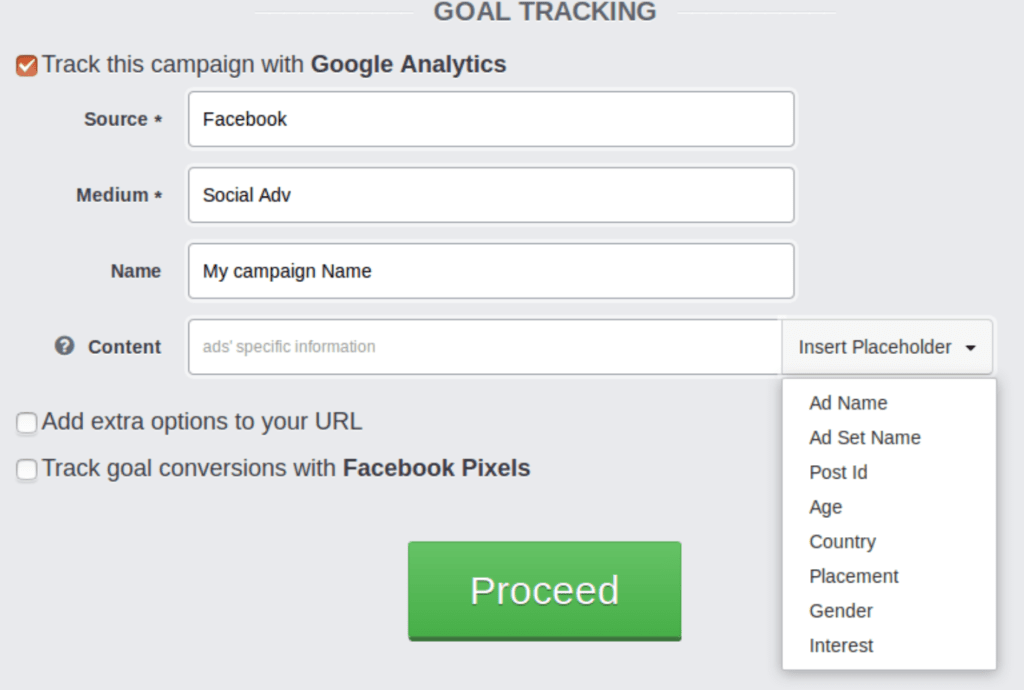 Final Thoughts
No matter how good Facebook Ad's analytics are, nothing quite beats Google Analytics when it comes to completely tracking and understanding conversions, all the way through from initial exposure and the path the user took before converting. The more you're able to understand why conversions are happening, the more you'll be able to optimize them, as well as seeing how each campaign fits into the bigger picture.
Do you use Google analytics to track your Ads—Facebook or otherwise? Have you noticed a difference in conversion metrics or click through conversions? Leave us a comment and let us know!