Global digital advertising spending is expected to rise 17.1% to $327.28 billion this year, with Google and Facebook leading the pack when it comes to U.S. ad sales. Cost-per-click, or CPC advertising, factors heavily into those big numbers.
No matter where you choose to advertise — Google, Facebook, Instagram or beyond — how you manage your CPC efforts will greatly impact how much you shell out in ad costs in those channels.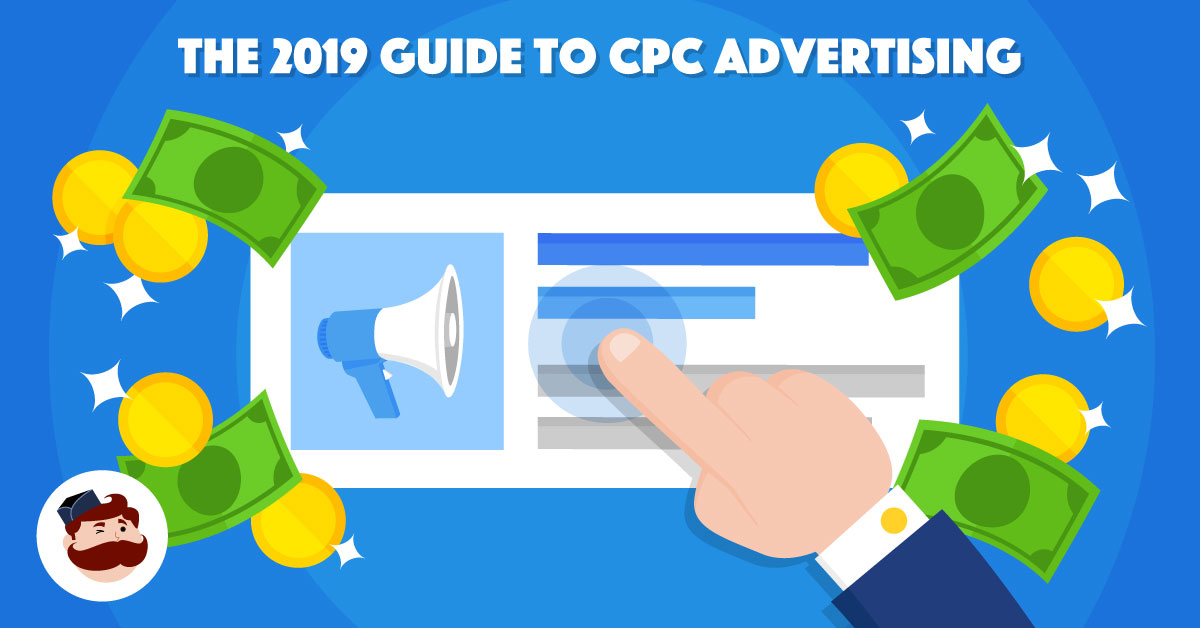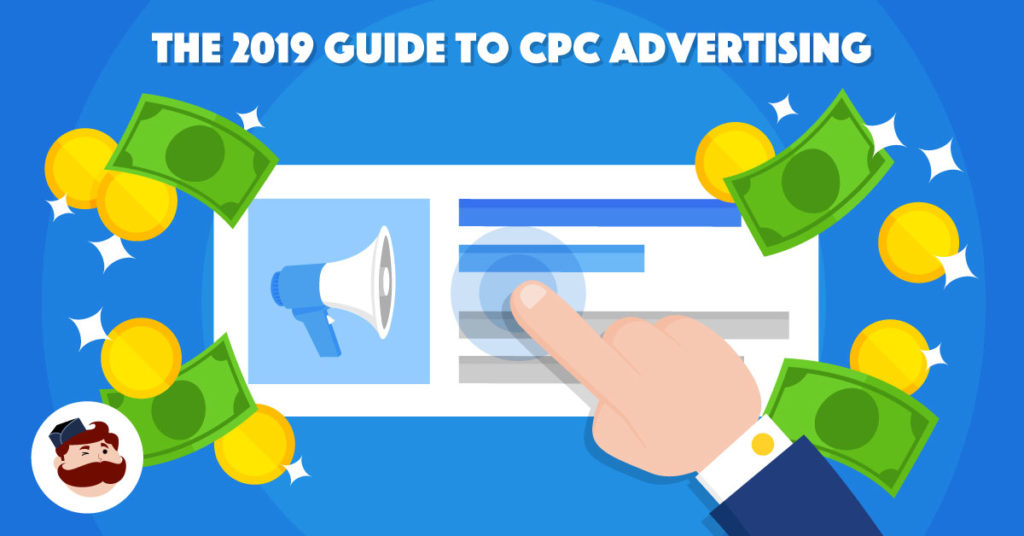 If you're not spending a lot of money on advertising and have opted not to run experiments with different audiences, ad sets and variations, and are instead focused on optimization, CPC advertising is likely a great option for your business.
Here's everything you need to know about CPC advertising on Google, Facebook, and Instagram, including tips and tricks to lower your cost per click.
What Is Cost Per Click aka CPC Advertising?
Try checking Wikipedia for CPC and you will find a huge list of possible meanings for the acronym, but none of them is the CPC we are talking about.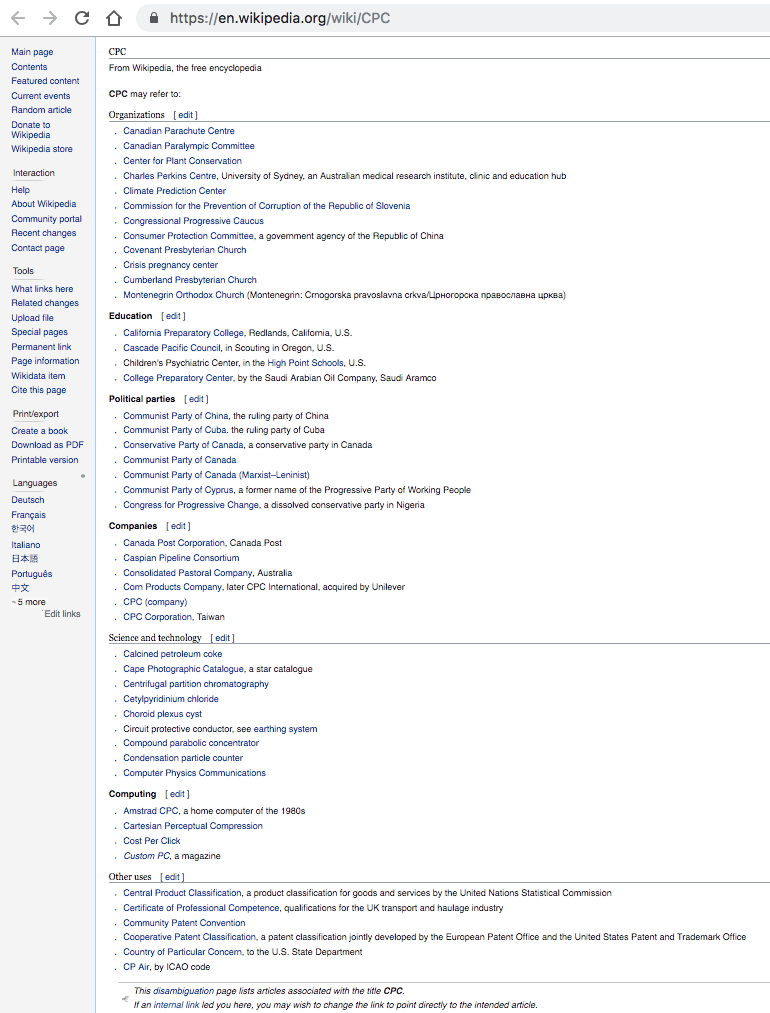 To find the definition that matters for us marketers you have to search for Pay Per Click:


Simply put, cost per click, or CPC for short, is a pay-per-click (PPC) advertising metric and model that determines the price you pay for each individual click through in your ad campaigns.
A great alternative to the CPM/Cost-Per-Thousand approach (where you pay per 1,000 impressions), when it comes to the highly-competitive digital advertising space, finding ways to better manage your cost per click (CPC) is a vital aspect of mounting successful online ad campaigns.
The beautiful thing about CPC is you're only charged when someone clicks your ad, so in theory, if your ad doesn't get many clicks, you'll benefit from getting thousands of impressions for free, while safeguarding against paying a heavy price for ads that don't perform well.
The trade-off is if your ads do happen to perform well and you get a high click-through rate (CTR), and you'll pay for each and every click, which can add up to big bucks FAST.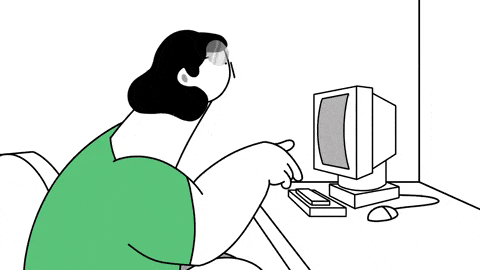 CPC Advertising with Google Ads
Even in the face of growing competition, in terms of digital ad spend Google Ads (previously known as Google AdWords) is the leader of the pack, and it remains one of the simplest and most effective tools in pay-per-click advertising.
Its powerful algorithms and intuitive interface make placing and managing digital ads simple. All of the recent Google Ads updates clearly highlight the goal of the internet giant: making easier than ever before for digital marketers to run ads and be successful with Google ads.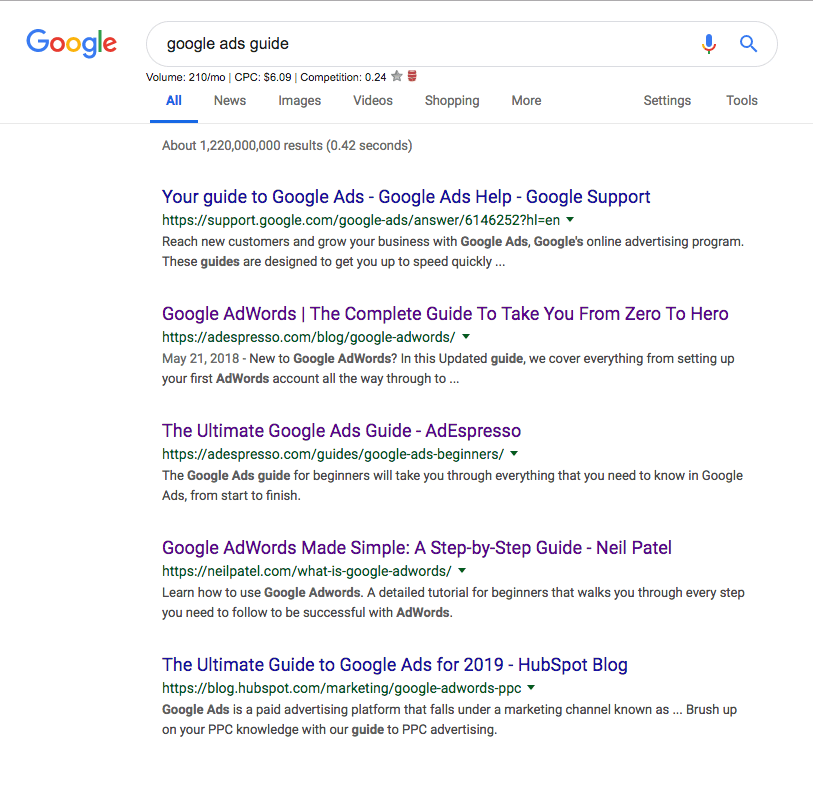 If you use Google Ads you know that your ROI is determined by how much you are paying for clicks and the quality of the traffic you get from those clicks (if you need to refresh the basics or if you are just starting with Google Ads you can check our guide).
So, while your goal is to maximize traffic, that traffic must be affordable enough to drive real value for your brand or business.
The average cost per click for Google Ads varies depending on your industry, business type, and networks that you run your campaigns on.
More competitive industries and those with expensive conversions — like dating, legal, insurance and financial services, or products like enterprise software and industrial equipment — tend to cost more per click.
The prices you end up paying for each click on Google can add up fast, especially if you don't keep a close watch on things that affect CPC cost.
CPC Advertising with Google Ads, Key Factor #1:
Bidding
Like other types of pay-per-click (PPC) advertising, Google Ads are placed through an auction process.
But don't worry. Although bidding for ads conjures images of the highest bidder having the most influence on ad results, nothing could be further from the truth. While big ad budgets are always a plus, the Google Ads' process ensures a far more level playing field than you'd expect.
Eager to know more? Click on the image below and check our Ultimate Guide to Google Ads Bidding Strategies.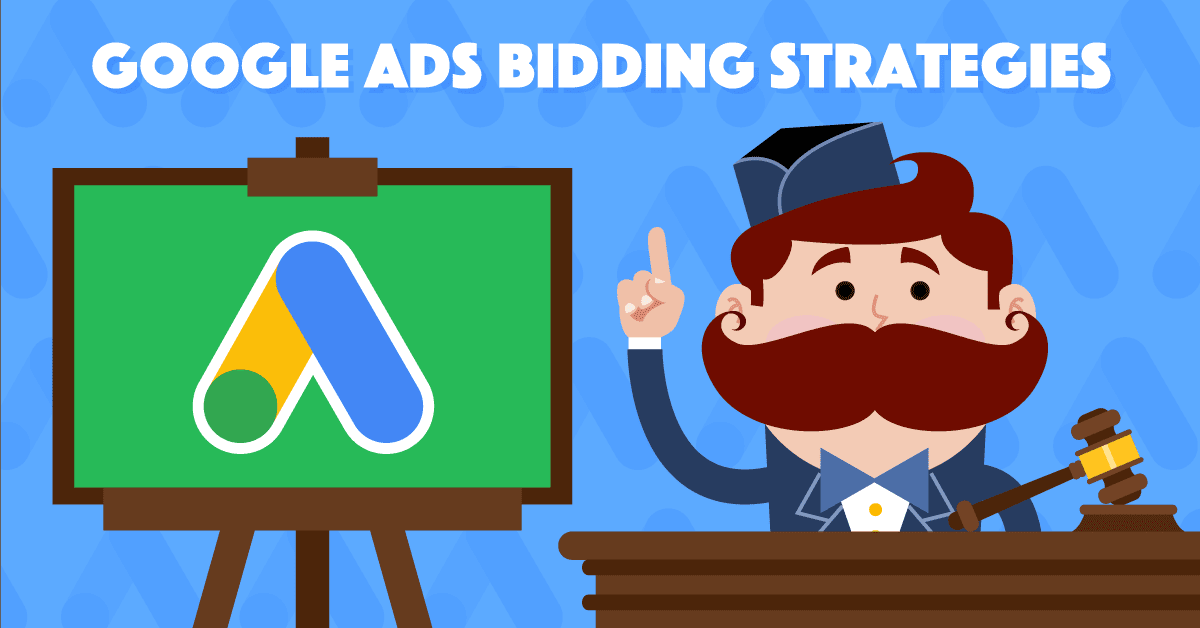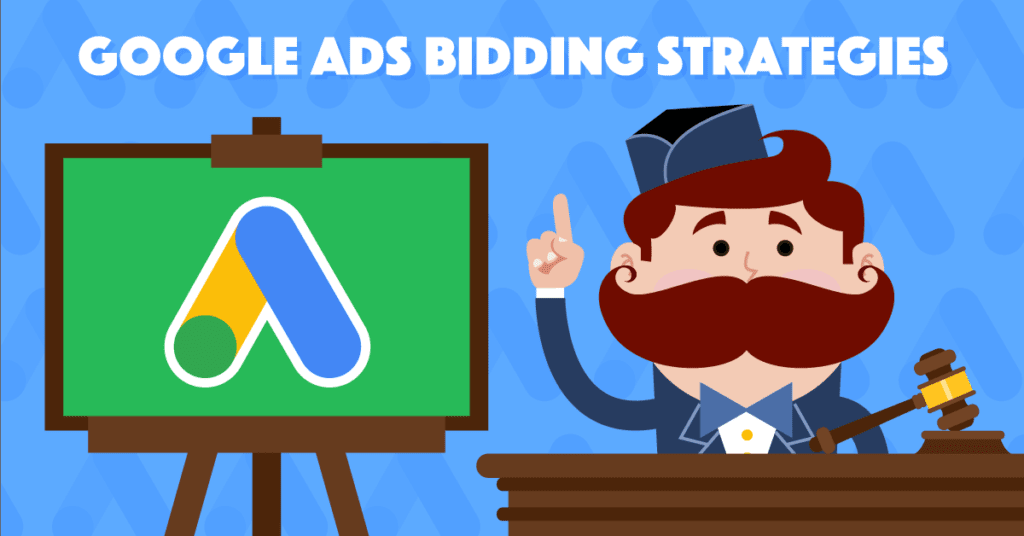 Google Ads auctions start when you enter a search term, which Google uses to determine if the term contains any keywords that advertisers are currently bidding on.
If others have placed bids on any of the keywords in your search, the ad auction kicks off with the goal of determining Ad Rank, or positioning, using a formula that takes into account two primary factors: maximum bid and quality score:
Maximum CPC Bid x Quality Score = Ad Rank
After calculating your ad rank and quality score, Google plugs in the data to figure out how much you'll pay every time someone clicks on one of your ads using the below formula:
The Ad Rank of the Advertiser Below You / Your Quality Score + $0.01 = Your Price
Effectively bidding during the auction process can be time-consuming, because you'll have to keep a close eye on how the campaign, ad groups, and keywords perform, and tweak accordingly.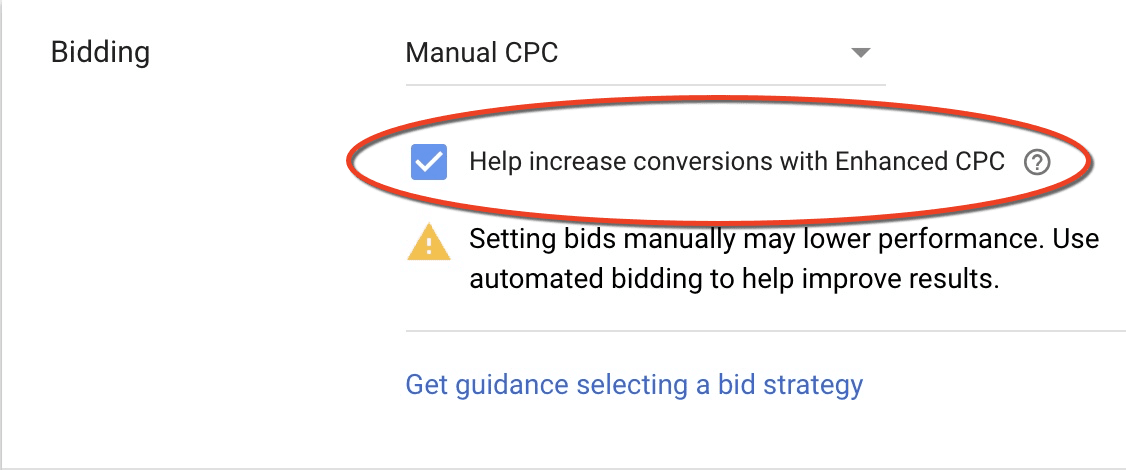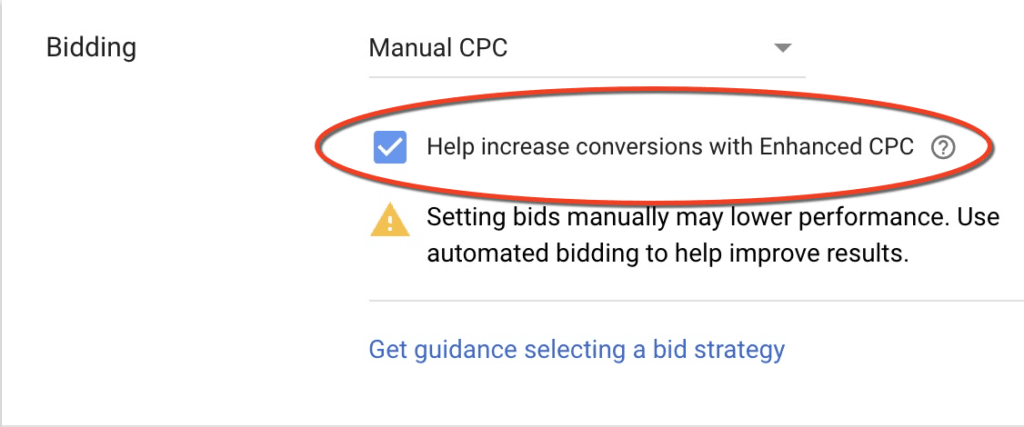 If you'd rather not spend time analyzing each one of your manual bids, you can set them to run automatically using Google's Enhanced CPC (ECPC) bidding, which adjusts your bids higher or lowers for clicks that appear more or less likely to achieve your CPC advertising goals, based on things like browser type, location and time of day.
ECPCs are great if you aren't concerned about fluctuations in your budget. But if you have a limited or strict budget, it's best to stick to manual bidding.
CPC Advertising with Google Ads, Key Factor #2: 
Budget
Think about Google Ad budgets the same way you would when budgeting your personal finances. You start with a certain amount that will cover all of your expenses, then allow some wiggle room just in case the unexpected happens (in advertising, as in life, you never know).
A good approach to budgeting Google Ads is to manage things on a per-campaign basis, using specific parameters under the settings tab to selectively control each of your ad campaigns.
Giving each campaign its own separate daily budget, it's easy to control costs and prioritize campaigns based on their level of importance.
For instance, a campaign retargeting your existing DIY-focused customers with your latest, highly-anticipated home improvement products would take precedence over an ad creative promoting brand awareness to tire-kicking prospects just entering the sales funnel. In this type of situation, it makes more sense to give the product campaign a larger daily budget to effectively reach your target audience.
In the case of monthly budgeting, you simply calculate the breakdown of daily budgets for each campaign, then allocate funds depending on the priority of each campaign.
Say, for example, you have an ad with a cost-per-click of 5 cents and want to get 200 clicks on that ad each day. Use these numbers to calculate an estimated daily budget with this simple math:
$0.5 x 200 = $100
In this situation, $0.5 is the most that you'd be charged per click if your maximum CPC is set at 50 cents.
Just keep in mind that the actual CPC amount you could be charged can vary depending on the specific variables in any individual ad auction – you'll never pay more than your maximum cost per click, but you could end up paying less than expected.
Another way to decide an acceptable budget for CPC advertising is by calculating the number of visits you'll need to generate a sale.
As an example, if you have a conversion rate of 2% but are spending more than $2 per click, you'll probably lose money unless you getting a huge number of visits – but if your conversion rates are 4-6% or higher, $2 per click is an acceptable price.
To determine if the traffic you'll likely receive will be high enough to make your desired CPC sustainable, use Google's Keyword Planner.
Under the "Tools" option, select "Get search volume and forecasts," then enter in your target keywords. From there, choose "Get Started," and you will find your daily cost and traffic estimates in the lower right-hand corner.
Just hover over the graph and your suggested maximum CPC will become visible.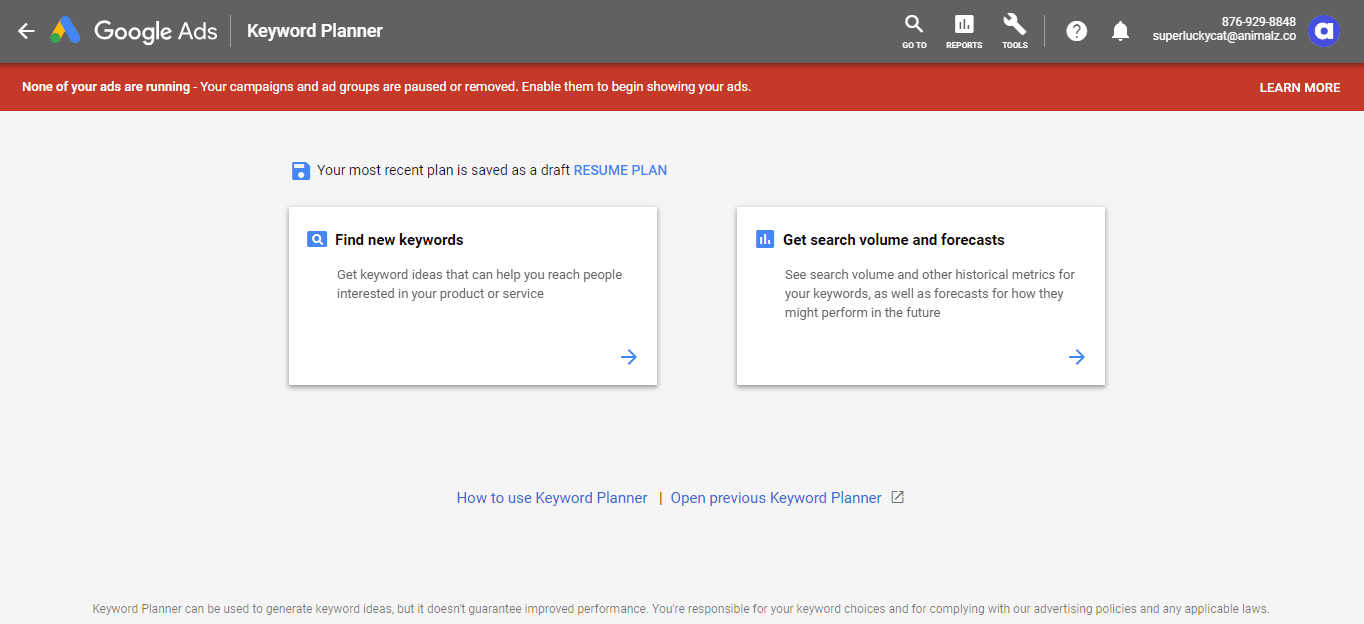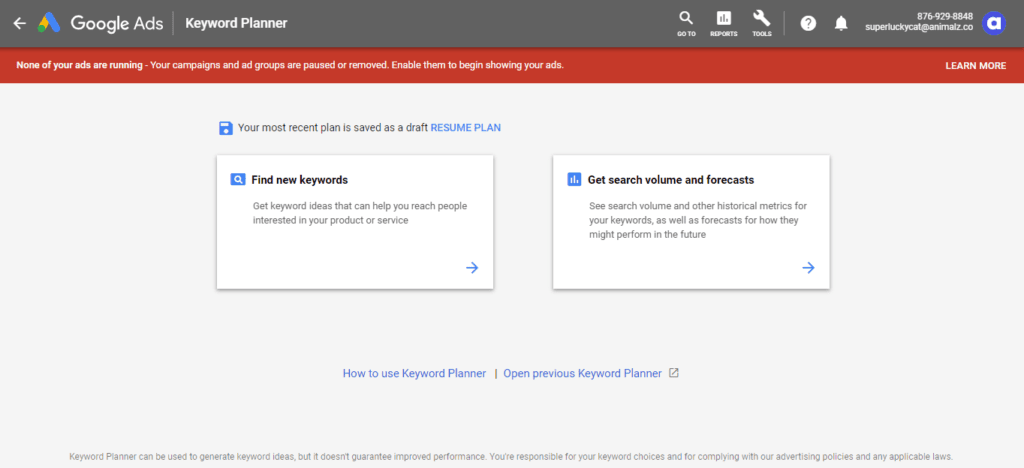 To determine your monthly budget, multiply the total daily cost estimate by 30.4 (the average number of days in each month).
For example, if your daily total is $5 for an ad group, your monthly budget for that ad would be
$152 (5 x 30.4 = 152).
One more to optimize your CPC advertising budget is to prioritize daily budgets to reduce the amount of impression share being lost to budget in your top-performing campaigns.
Once you reach the point where your leading campaigns aren't on the losing end, simple allocate budget to the next best campaign, then keep going.
This approach to budget management ensures that your ad spend is going to the best possible places.
Google Ads Budget: Expert Tip
Everything considered, bear in mind that budgeting for advertising isn't a one-time task — it's an ongoing process that should be tweaked based on your objectives at any given time.
Wanna dig deeper into Google Ads budget secrets and learn how to determine your costs? This is the article for you:
CPC Advertising with Google Ads, Key Factor #3: 
Pricing
So, just how much does a typical Google Ads click cost? Unfortunately, that's not an easy question to answer, because what you pay depends on several factors.
The reason is, costs are based on the commercial intent of your ads and your bidding competition for the keywords. Before launching a CPC advertising campaign, it's important to know that some keywords are much more expensive to bid on than others, depending on the industry and market competition.
But to give you a ballpark figure, in the U.S., the average CPC cost for Google Ads across the range of business types and keywords hovers somewhere between $1 and $2 on the search network, and under $1 on the display network.
However, when you're talking about highly-competitive industry keywords, clicks can cost a small fortune: $30, $40, even $50 and up.
Some of the more expensive Google Ads keyword categories are:
Attorney
Lawyer
Insurance
Claim
Credit
Loans
Mortgage
Trading
Donate
Degree
Software
Hosting
Conference call
Gas/Electricity
Classes
Rehab
Recovery
Treatment
So, if you're planning on targeting any of these areas, prepare to pay premium CPCs for keywords, which leads us to…
CPC Advertising with Google Ads, Key Factor #4: 
Keywords (Positive and Negative)
When it comes to budgeting for CPC advertising on Google, instead of setting a CPC cap amount, consider doing keyword research first.
Why?
Making keywords a priority gives you an idea of what your competitors are bidding on and how much it will cost for you to compete with them. As a result, you'll also gain valuable insight into which keywords have more value based on how many marketers are bidding on them and their price points.
Afterward, just build your budget around your findings.
It's also vital to determine your budget based on the success of your chosen keywords.
The reason is simple: if you settle on using keywords that have high competition, it's likely that you won't see as much ROI for your ad spend as you would by targeting less competitive keywords.
The average CPC for any given keyword is calculated using a simple formula:
CPC = Total Costs / Total Clicks
As discussed earlier, you have control over the maximum CPC you pay for each keyword, but the flip side is you'll always pay more for highly competitive keywords.
A good approach is to set a budget limit and either choose to bid on fewer keywords or run fewer ads.
If you're working with a set budget for Google Ads, it may be best to set a cap for CPC advertising and select keywords in that price range. 
On the other hand, if you have a flexible ad budget, it's a good idea to dedicate more time to keyword research, then choose keywords that offer the best potential return on investment and let that be the starting point for your budget.
Never forget that less competition equals lower cost. So, use Ahrefs or the Google Keyword Planner tool to find as many relevant keyword variations as possible, especially those of the long-tail variety.
This has two benefits.
First, the more specific any search query, the higher a user's search intent (thus, purchase intent), so clicks are much more likely to lead to sales and conversions.
Secondly, long-tail keywords eliminate unnecessary spending on more competitive impressions, which have a higher price tag.
So, despite their lower search volumes, less competition translates to lower average costs per click and a higher relevance to your business or website, things can also increase your conversion changes. And, because long-tail keywords also have a higher Quality Score, they also improve your Ad Rank.
Pro Tip: Turn Negatives Into Positives
While finding the most profitable keywords and creating relevant ads, ad groups and landing pages based on those best keywords is crucial to CPC advertising success, it's equally important to identify and eliminate keywords and targets who aren't in the market for what you sell.
That means continually entering negative keywords into your Google Ads account to protect your ad spend and control your CPC by filtering out traffic that is highly unlikely to convert. This will improve your Quality Score and result in more cost-efficient clicks.
To add negative keywords, go to the "Keywords" tab at the account, campaign or ad group level, then click "Negative Keywords" and the plus button to add your negative keyword list.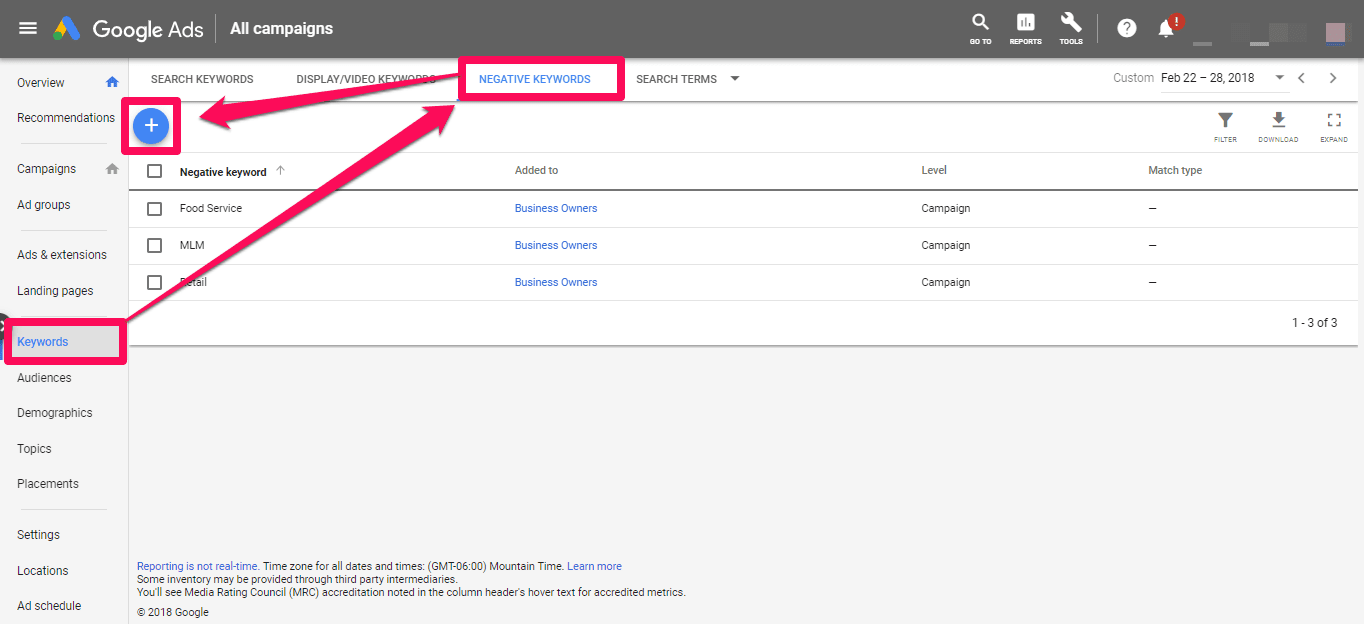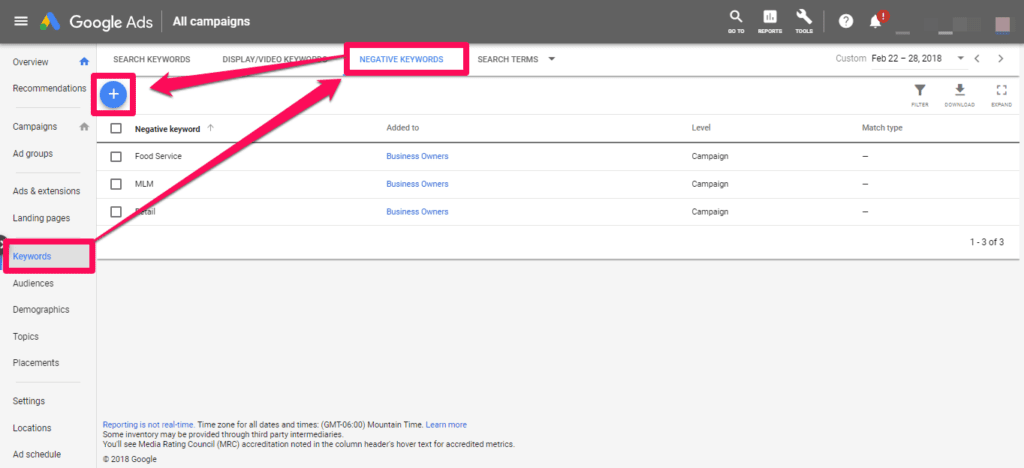 It's good practice to shoot for a minimum of 50 to 100 negative keywords when you start and keep fine-tuning your list based on actual search term data.
CPC Advertising with Facebook Ads
With 2.32 billion monthly active users, Facebook is the most visited social media site in the world.
So, it comes as no surprise that when it comes to digital advertising, Facebook ads are a highly effective option that remains one of the best ways to spread the word about your products and services, while reaching a new crop of online customers (as Dollar Shave Club has in global markets).
CPC Advertising with Facebook Ads, Key Factor #1:
Bidding
Much like Google Ads, Facebook advertising space is bid-based but not necessarily won by advertisers who make the highest bids.
According to Facebook, it attempts to balance two things:
Offering value to advertisers by helping them reach and get results from people in their target audiences,
and
Providing positive, relevant experiences for its users, as well as those on Instagram and its Audience Network.
To further that goal, Facebook auctions off ad space to ensure advertisers can reach the people most receptive to their ads and users are able to see whatever they're interested in. Ultimately, the social network batches ads vying for a specific space, and conducts billions of auctions each day, with the winners being rewarded with having their ad shown to users.
To determine the potential value any given ad offers its users, Facebook analyzes three things:
The advertiser's bid, which is an indicator of how interested you are in having your ad displayed
Your ad relevance and quality and relevance, which is decided by how much interest Facebook believes its users have in viewing your ad
The estimated action rates, which are calculated by how likely Facebook feels users will be to take the action you're optimizing your ad for
In the case of CPC advertising, your bid is the amount you're willing to pay to for each click.
You can either let Facebook automatically determine bids based on your pre-determined budget and campaign goals, or you can manually set what you believe a click is worth to you.
So how does the bid you make impact cost? It's simple.
If you place a higher bid, you'll probably find yourself winning more auctions and see your ad being shown to move people. But the downside is doing so will usually raise your cost per click.
Placing a lower bid reduces your chances of winning an auction, but your CPC costs or CPM will often be lower.
Always bear in mind that, as in much of life, you tend to get what you pay for.
CPC Advertising with Facebook Ads, Key Factor #2: 
Budget
Everyone has a different digital ad budget, but if you're focused on CPC advertising on Facebook, the best approach to budgeting should be based on testing…testing…testing, period.
So, this section covers all you need to know to test and determine how much to spend on the platform compared with other channels, what your overall spend should be for each ad campaign and the nuts and bolts of choosing your budget.
Start by going to the "Budget and Schedule" section of your Ad Set in the Facebook Ads manager, where you'll have the option of choosing either a Daily Budget, which focuses on hitting set numbers each day, or Lifetime Budget, which allows for more flexibility in spending over time.
No matter which option you decide on, keep in mind that you won't be able to change it after your campaign goes live.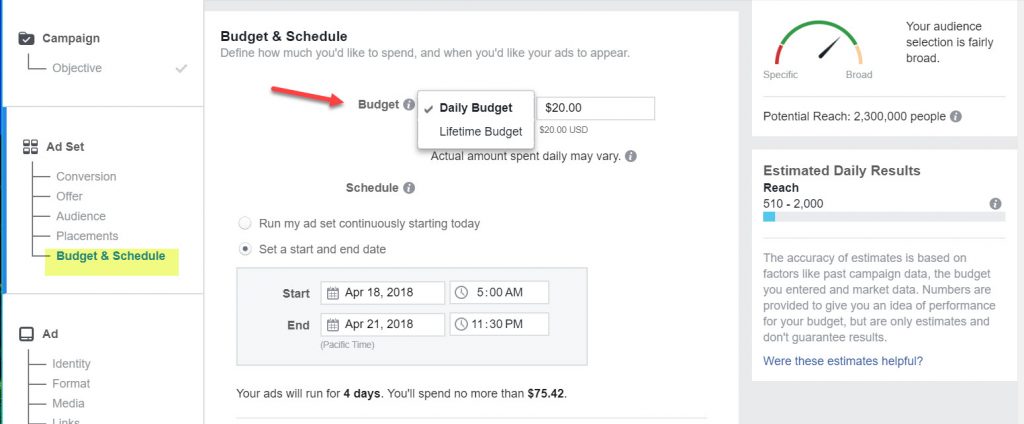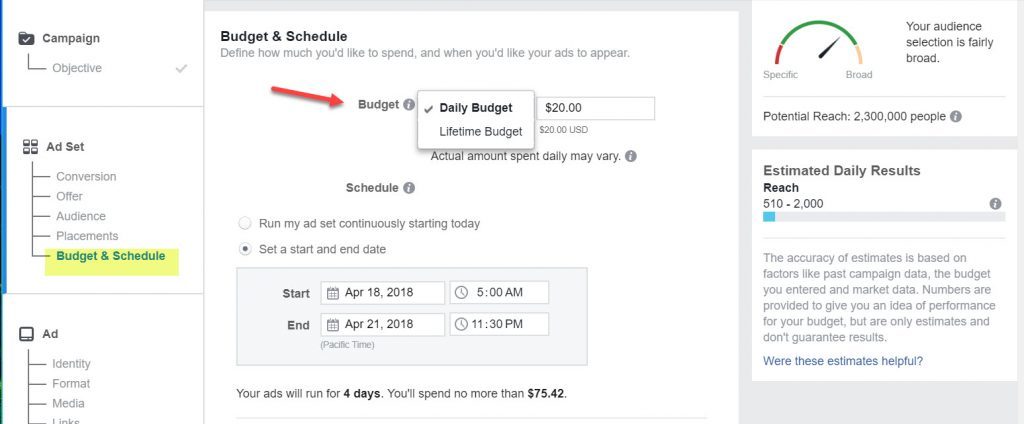 Going with a daily budget allows you to decide how much to spend running your ad each day. This keeps spending in check by ensuring that your "average" spend doesn't exceed a certain amount.
For example, if you set a daily budget at $10 to increase clicks, Facebook could go up to 25 percent over your allotted budget on certain days to take advantage of higher engagement, while spending less than $10 on other days to keep your ad spend at the $10/day average.
At the start of your campaign, Facebook will probably run your ad more aggressively so to get a feel for which audiences it best performs with. After gauging performance with an initial feeling out period, the platform starts to pinpoint audiences with more precise targeting.
In the case of a lifetime budget, you can schedule your ad to run on specific days of the week or certain times of the day, presenting you with the opportunity to you to manage costs by targeting days that best fit your budget (Tuesdays and Wednesdays tend to be the most expensive days of the week).
However, if you leave this option up to Facebook, they will allocate to ensure you have the greatest change to achieve your campaign objectives of a lower CPC by choosing a time when user behavior (for clicks, share, and comments) is higher.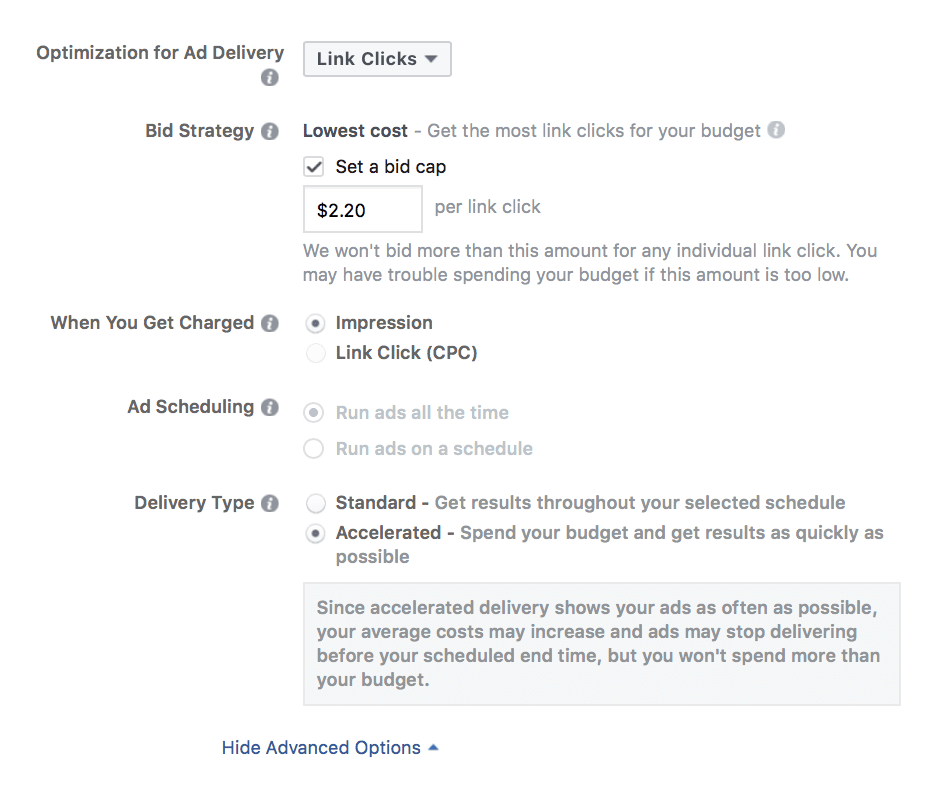 To optimize your campaigns for delivery, choose "Link Clicks" and Facebook will take care of delivering your ad to the people most likely to click on it.
Facebook Ads Budgeting: Pro Tips
While budgeting during the testing phase you'll discover which ads perform best and scale them up, while dropping underperforming ads.
A few things to keep in mind when testing:
Run each ad a minimum of 3-4 days to give it time to optimize (a 4- to 7-day testing period is best).
Spending $5-10/day on each ad is good enough when testing (but increase spending over time to give you better results to look at).
While A/B testing your CPC advertising, you'll have the option of choosing Standard" and "Accelerated" to determine the pace of your ads.
If you use Standard pacing, Facebook will be sure not to eat up your budget too fast.
Select "Accelerated" delivery if you want people to quickly act on your campaign.
When experimenting with Facebook ads, start small and increase your budget over time as you begin to improve your ROI.
CPC Advertising with Facebook Ads, Key Factor #3: 
Estimated Action Rate (EAR)
When advertising on Facebook, you choose a specific action that's you'd like to target — like clicks or conversions — and after choosing your campaign goal, the platform shows your ad to users it believes are most likely to take that action.
After your bid amount, your ad's Estimated Action Rate (EAR) is the next most important factor in determining your CPC advertising cost on Facebook.
EAR measures how likely a person is to take the action you want them to.
The trouble is, Facebook keeps advertisers in the dark about exactly how this affects your ad cost. Thankfully, AdEspresso's data shows that (in 2016) Reach is, by far, the most expensive campaign objective, costing $1.01 per click, while offsite conversions go for $0.37 per click, and link clicks only cost a meager $0.12 per click.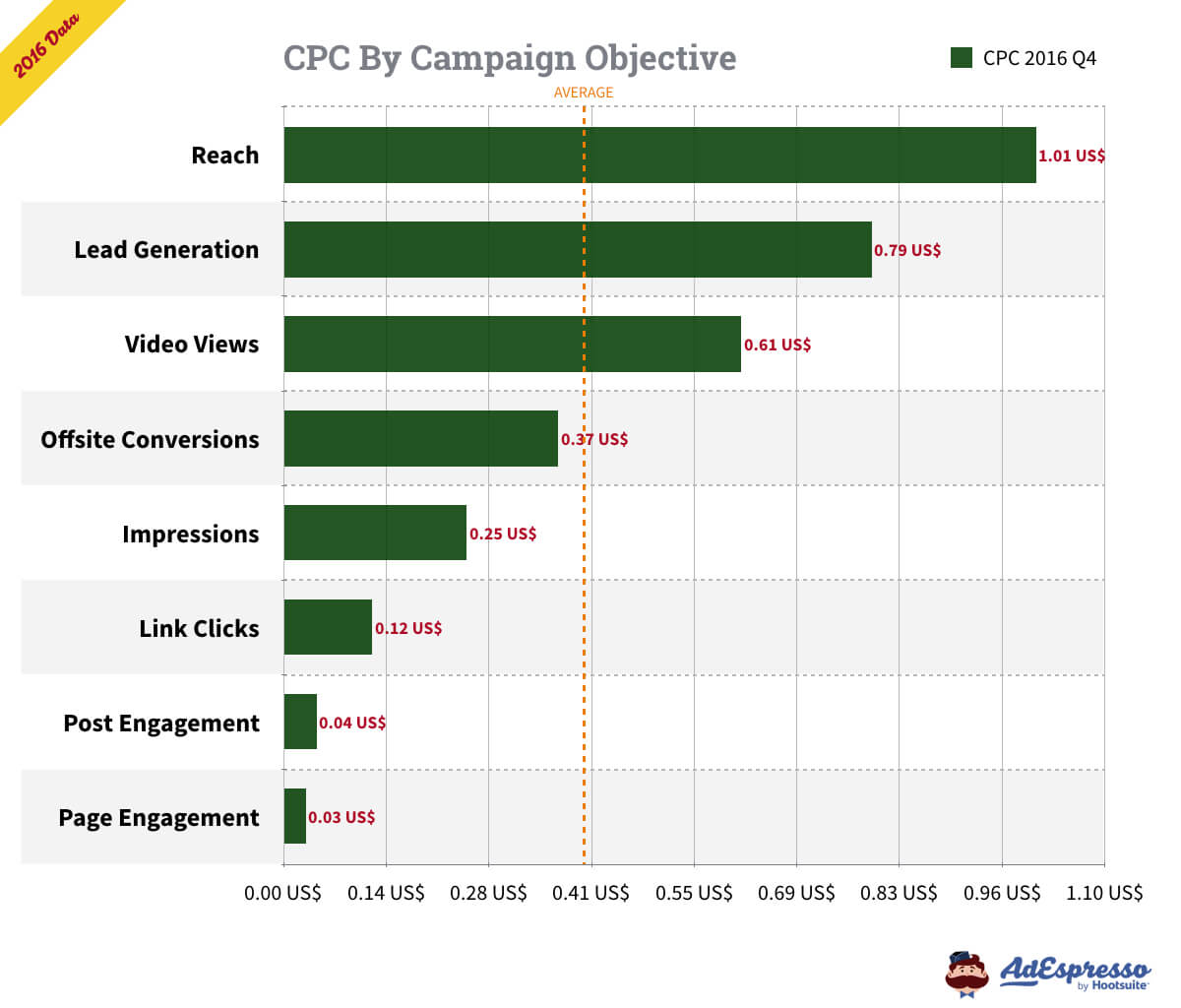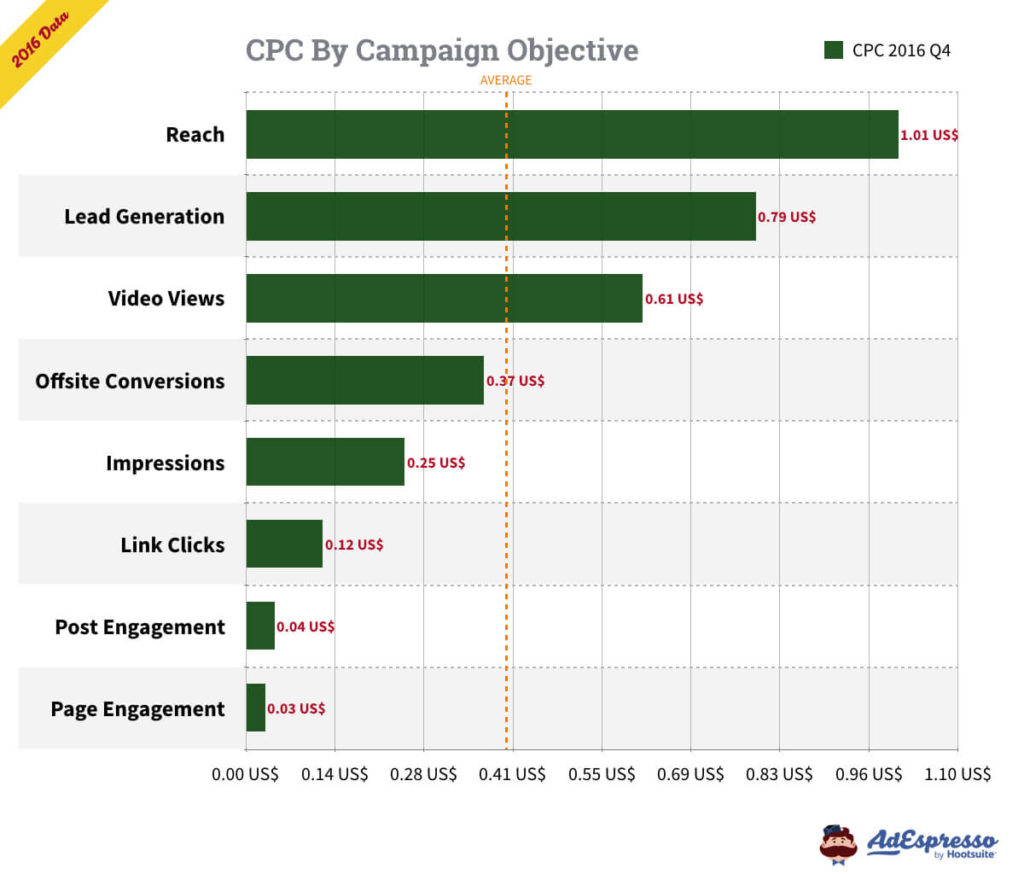 Our 2018 edition of Facebook Ads costs shows that Impressions have surpassed reach as the priciest objective. In 2016, reach was the most expensive objective to target when looking at CPC, but in 2017 impressions easily replaced it. Impressions cost more in almost every single quarter, with the exception of Quarter 2.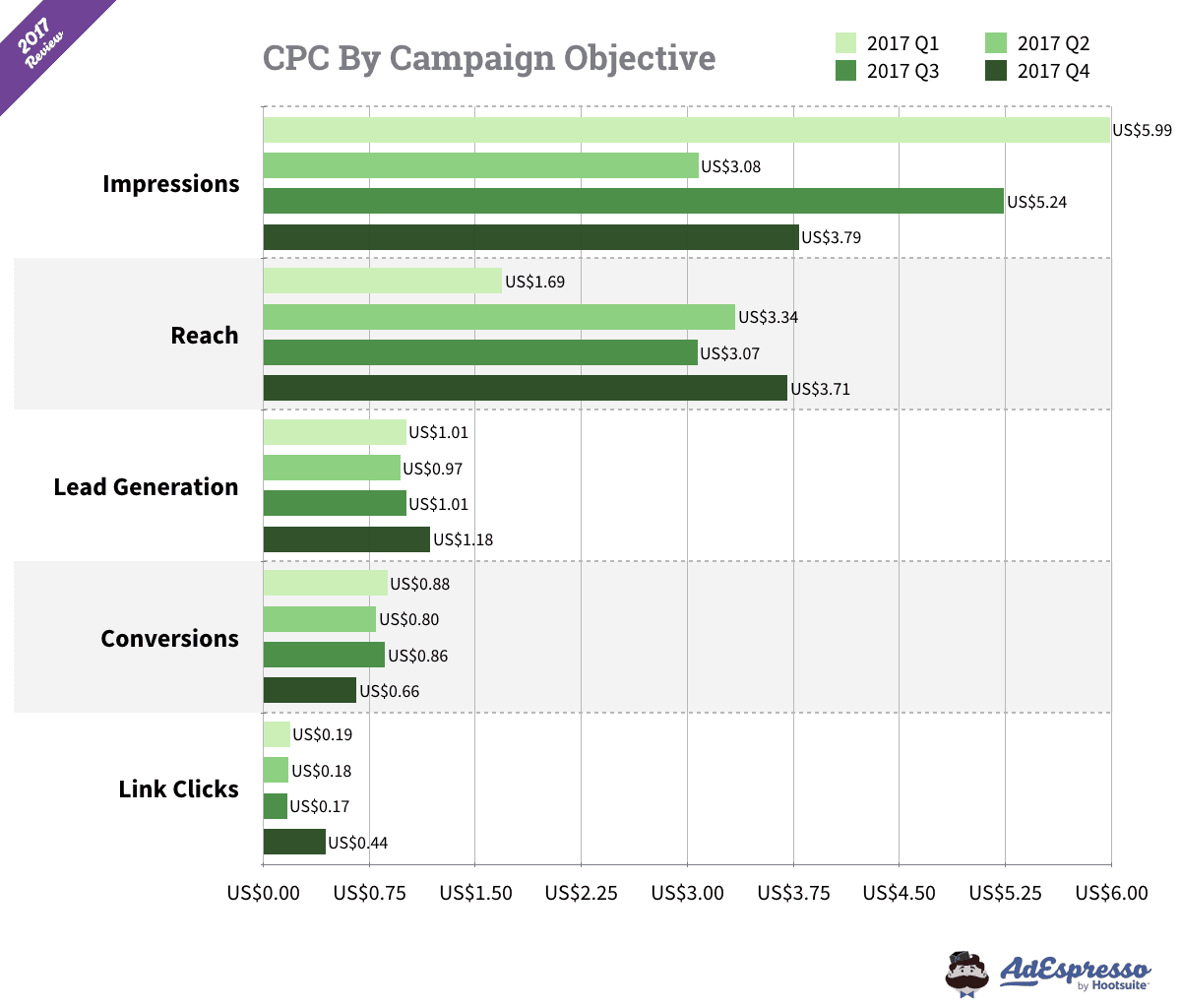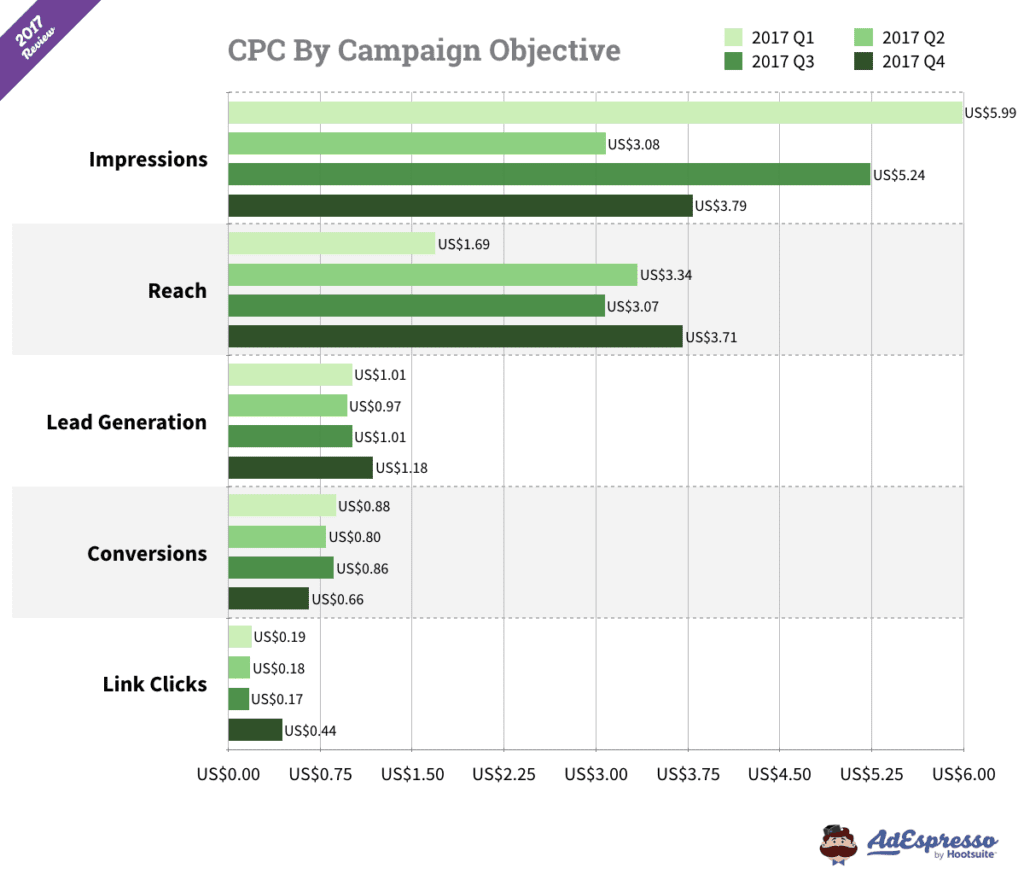 Without knowing the specifics of EAR calculations, we do know that high-quality ads tend to win more auctions at a lower cost, because compelling and engaging ads get more positive interactions and less negative feedback than less effective ones.
In a nutshell, that means creating well-thought-out ads that people love to engage with is a winning strategy for decrease the cost of showing ads. How do you know if you're producing quality ads?
Check Facebook's Ad Manager to find your ads' relevance scores and constantly work to improve ad quality, and you will lower your ad costs.
CPC Advertising with Facebook Ads, Key Factor #4: Relevance Score
To help you understand how relevant your ads are to your target audience, Facebook gives each ad a "Relevance Score."
When an ad's relevance score is high, the platform will show your CPC advertising to more people than ads with a lower ranking, and you'll pay less money to reach your target audience.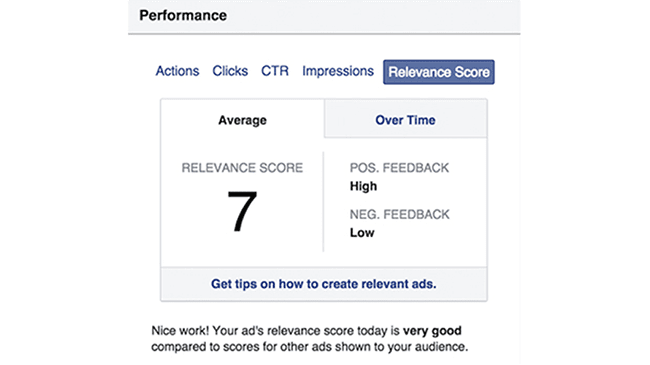 To check your score, select a campaign, then choose an ad set. Under that "Ads" tab, you'll find a list of ads currently running, and each one of them will have its own Relevance Score.
Ways to improve your Facebook CPC advertising Relevance Score:
Be very specific with your ad targeting, and work to narrow your target audience.
Give serious thought to how your imagery and messaging aligns with your audience's preferences.
Make testing the norm and always try to show different ads to the same audience.
Avoid using any offensive, misleading or otherwise inappropriate ad content.
ALWAYS refresh your Facebook ads.
Note: If your campaigns have only recently been launched or you're working with a very budget, it could take a while before you see your ads' relevance score reflected in the Ads Manager.
CPC Advertising with Facebook Ads, Key Factor #5: 
CTR & CPC
Your cost-per-click is closely linked to your click-through-rate (CTR), so one way to lower your CPC is to focus on increasing your CTR, which helps to your raise your Relevance Score — because Facebook rewards you for your audience being responsive to your ads.
Here are some tips to increase your Facebook Ads CTR, thus lower your CPC:
Since the text in your ads is one of the first things that people see, use a compelling, attention-getting headline that draws in your target audience.
Work to make your imagery stand out in the News Feed by choosing high-quality images and video associated with your product, service or brand. Shows ad subjects' faces and use bright and contrasting colors.
Use simple and direct call-to-action buttons that correlates to your target audience's interests, since using CTA buttons on Facebook have been shown to dramatically improve click-through-rates.
CPC Advertising with Facebook Ads, Key Factor #6: 
Audience Overlap
Be mindful of potentially running Facebook Ads campaigns with an overlapping audience. Why? Because promoting different ad sets to the same audience will decrease your campaign performance, inflate your cost per click and result in you actually competing with yourself.
Before you waste money, time and resources vying for the attention of the same audience, use Facebook Audience Overlap tool to see if there is significant audience overlap. If there is, mutually exclude those cross-over audiences to avoid bidding against yourself for ad space.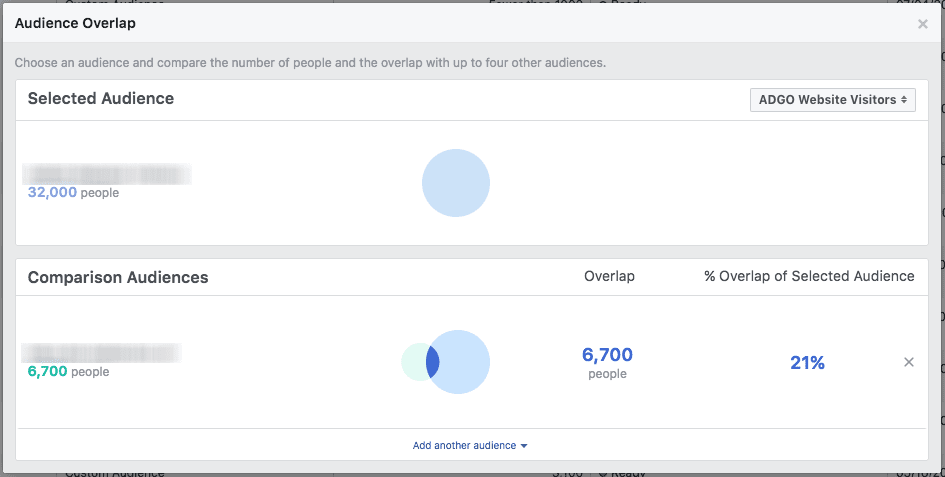 To check for audience overlap, open the Ads Manager, click the "Tools" drop-down menu and select "Audiences." Then, click the "Actions" tab and choose "Show Audience Overlap."
You will have the option of selecting multiple audiences to make comparisons. The tool will show you the percentage of overlapping Facebook users your audiences share.
CPC Advertising with Facebook Ads, Key Factor #7: 
Timing
CPC rates change depending on the time of the year, because of increases (and decreases) in the number of people buying Facebook ads at any given time. When the number of advertisers targeting a certain audience increases, CPC costs tend to follow suit.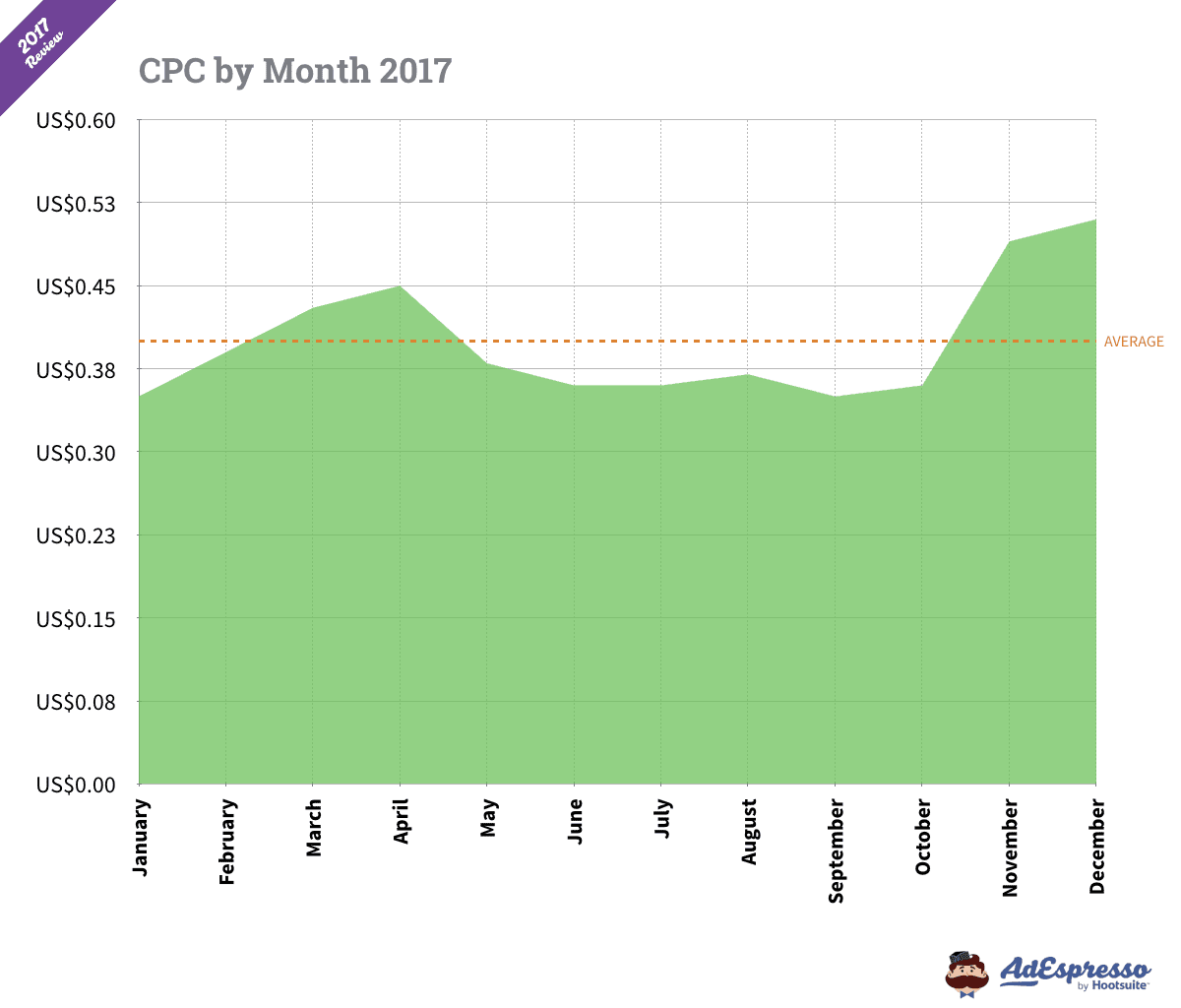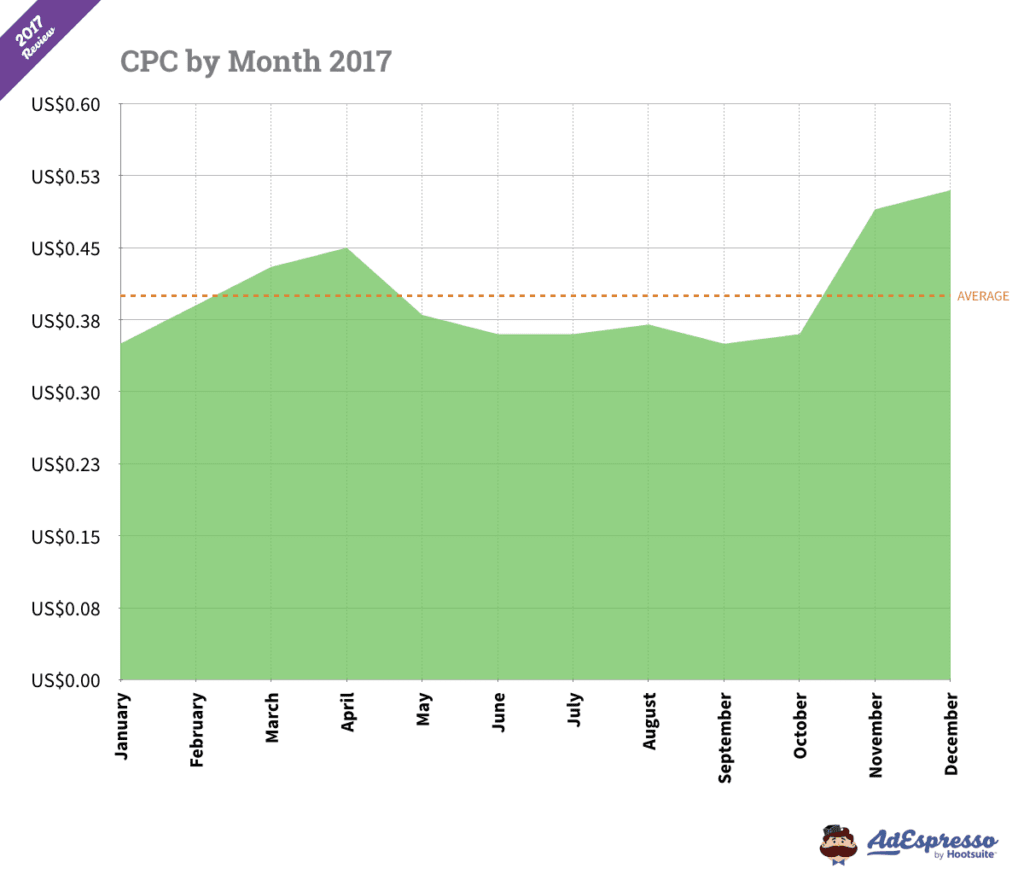 Advertisers flock to Facebook in droves during the holiday season, so be prepared to pay a premium per click at these times:
Thanksgiving Day
Black Friday
Cyber Monday
Christmas
Post-Holiday
New Year's Eve
New Year's Day
If you're likely to plan ad campaigns around these time — or during other large, high-profile shopping days or events — give serious thought to the increased level of competition that will ultimately drive up the cost of your ads.
What about the day of the week? There were big fluctuations in which day of the lowest CPC throughout 2017.
In Q1, Tuesdays held the position for most affordable ad cost, costing around $.34 per click. By Q4, Sunday had the lowest CPC with an average of about $.40, and it was most expensive to advertise on Tuesdays and Thursdays with CPCs close to $.50.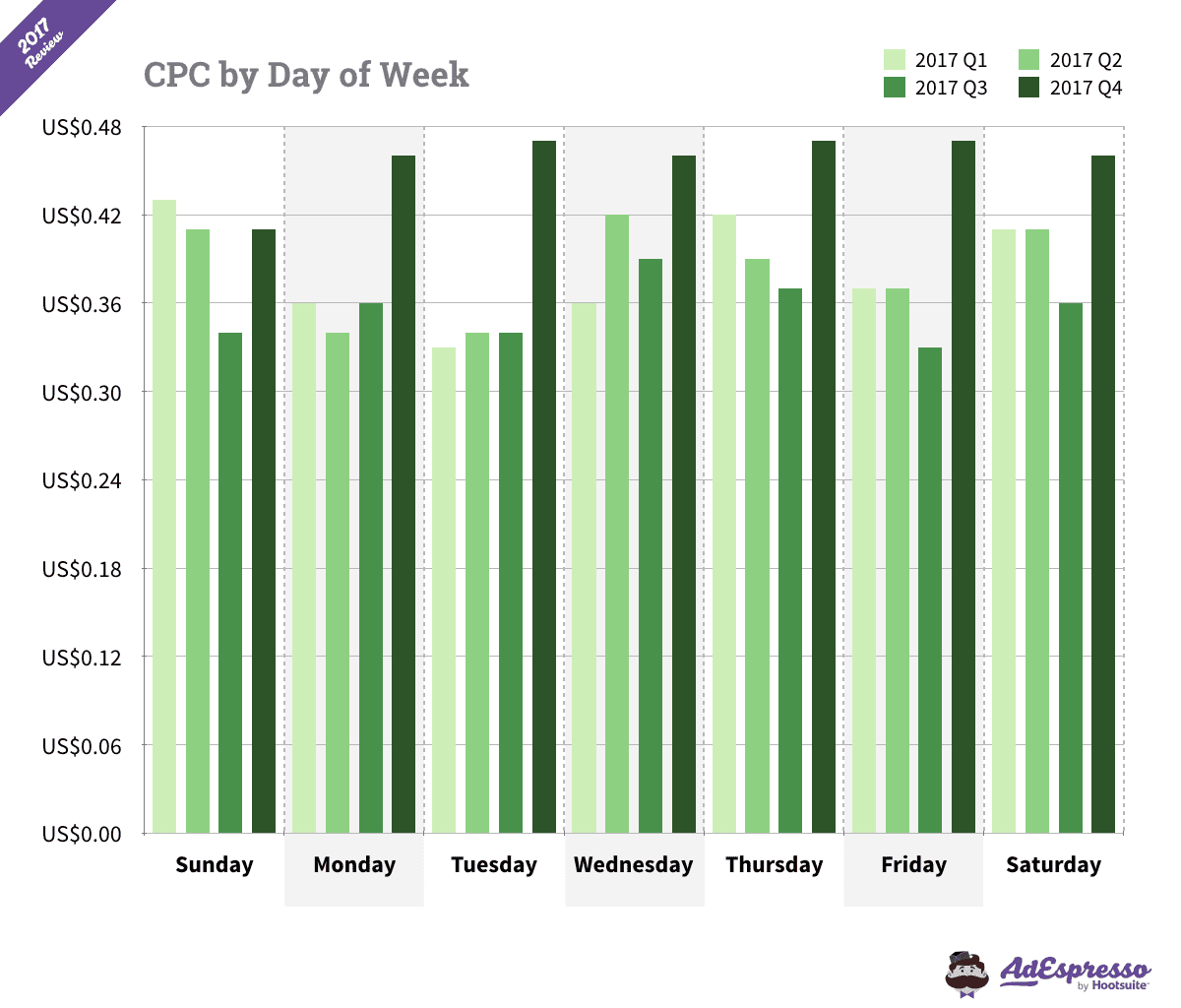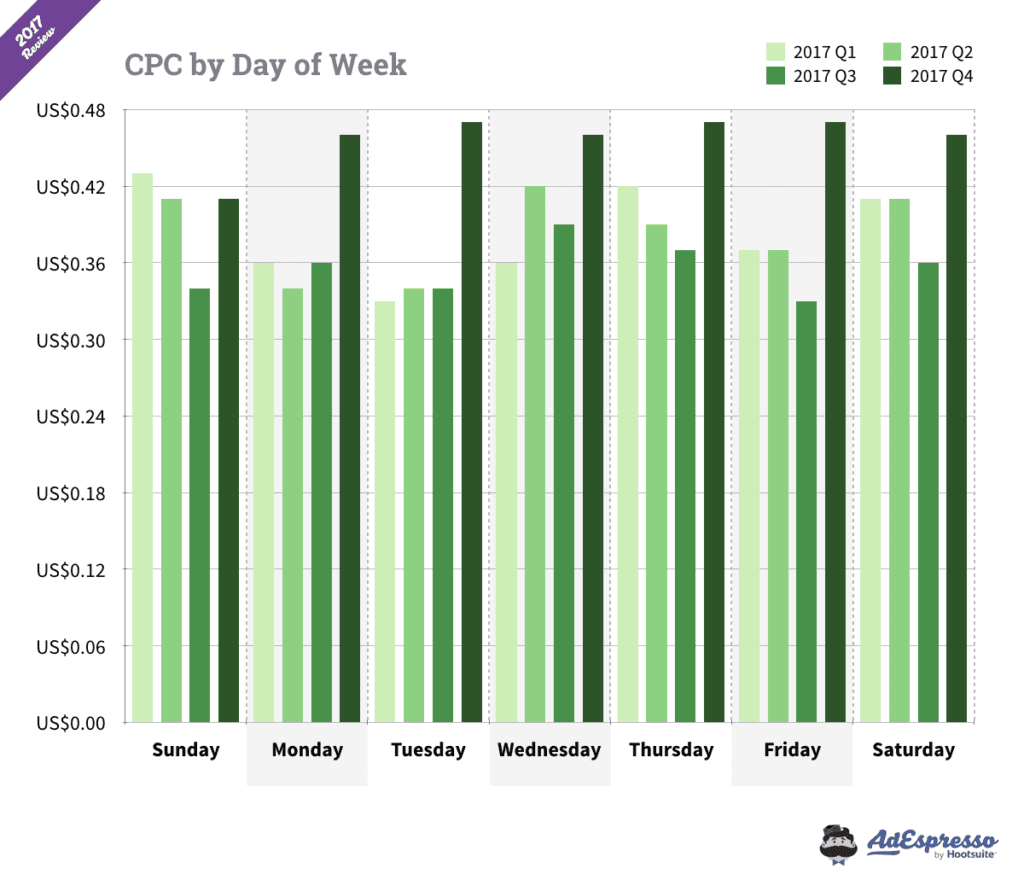 Do you want to discover all the findings shown by our analysis of 300 million dollars of Facebook ad spend? Download the full report in PDF
CPC Advertising with Instagram Ads
With more than 1 billion, highly engaged active users that attract over 2 million advertisers to its photo- and video-sharing social platform, Instagram has become a powerhouse of digital advertising. An indicator of its Facebook ownership, Instagram boasts a razor-sharp algorithm that instantaneously decides your cost per click.
Online retailer Overstock (below) used Instagram Stories to reduce its CPC by 20%.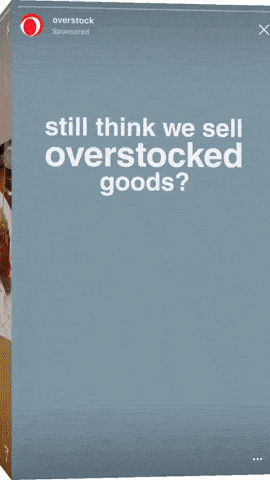 CPC Advertising with Instagram Ads, Key Factor #1: 
Bidding
Instagram ad costs are tied to a bidding system that takes a lightning-fast look every bid for the ad space that you're interested in and awards that space to the winning bidder. But just like on Google and Facebook, the highest bid doesn't always win.
Here's how Instagram's bidding process works.
All ads are set up and bid through Facebook Ads Manager. Your bid amount will determine not only if you get an ad spot, but it also determines your ad placement, which can mean the difference between success and failure.
If you happen to be targeting a less competitive audience, you'll likely get a spot no matter how low you bid. But if you're aiming for an ad in very competitive space, you could find yourself sitting on the sidelines with no placement at all.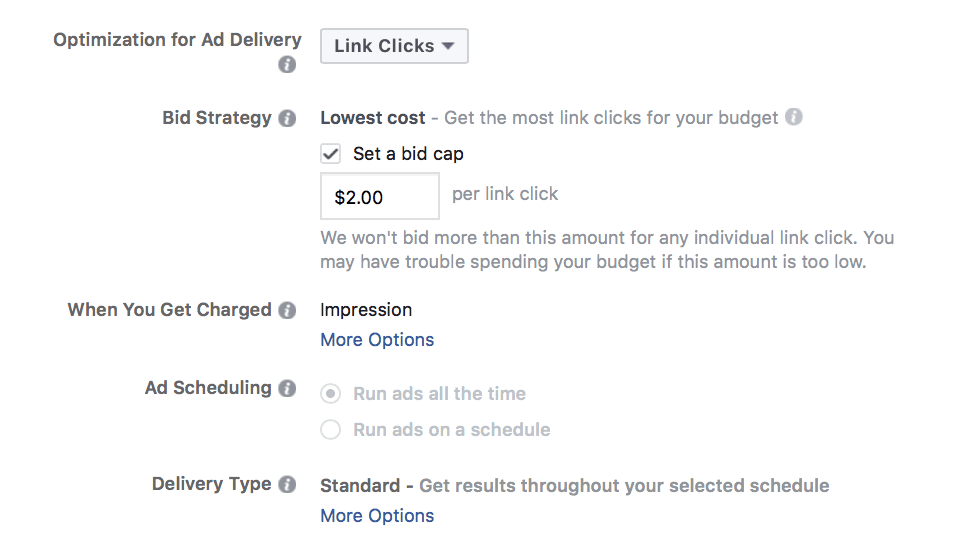 Instagram ads CPC is determined by three primary factors — relevance, estimated action rates, and your actual bid — so you don't necessarily have to outbid the competition to land an ad spot.
Much like on Facebook, when your ad is more relevant to the audience, it enhances the user experience and Instagram has a vested interest in making sure that ads are as relevant as possible. So, as a reward, they add your relevance score to your bid price to determine and also factor in the estimated action rate (EAR) to arrive at your top bid.
Outside of the powers to be as Facebook and Instagram, little is known about precisely how they calculate your EAR. But it's based on the attention that Instagram estimates that your ad should receive through comparing your ad to similar ads, your historical industry performance, and other factors.
What we do know is that if you under-perform their estimates, it lowers your relevance score. and if you outperform their expectations, your relevance increases.
So, it pays to do quite a bit of competitor analysis to understand who and what you're up against on Instagram.
CPC Advertising with Instagram Ads, Key Factor #2:
Objectives
You can expect to pay an average of between $0.50 and $3 for each click on Instagram, a reflection of its relatively higher click-through rates. So, it's important to set clear objectives when advertising on the platform.


In Facebook Ads Manager, choose the objective that best describes what you want your campaign to accomplish, and Facebook will do its part to make sure that you're targeting the right people on Instagram. Meeting your ad objectives will increase your relevance and lower your Instagram ads CPC advertising cost.
The more aligned your ad is with the audience viewing it, the better it will perform. That mean a better response rate and a lower cost per click.
CPC Advertising with Instagram Ads, Key Factor #3:
Targeting
Like its sister platform, Instagram lets you drill down deep into demographics of your audience by age, gender, relationship status, geographic location and more. That means you have the opportunity to target the most engagement-friendly, ready-to-act audience possible.
Although Instagram and Facebook share many of the same available options and tactics when it comes to CPC advertising, there are certain differences, X Factors if you will, that make Instagram a unique animal.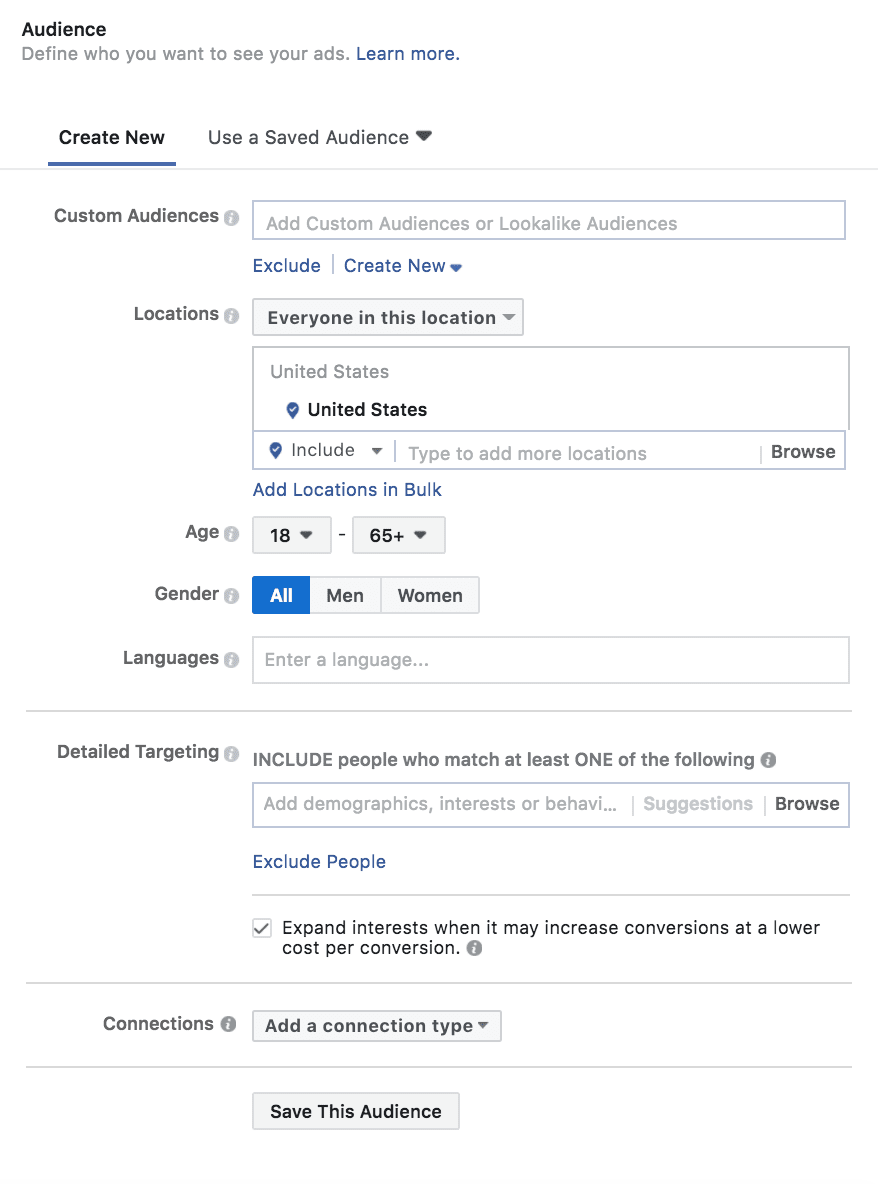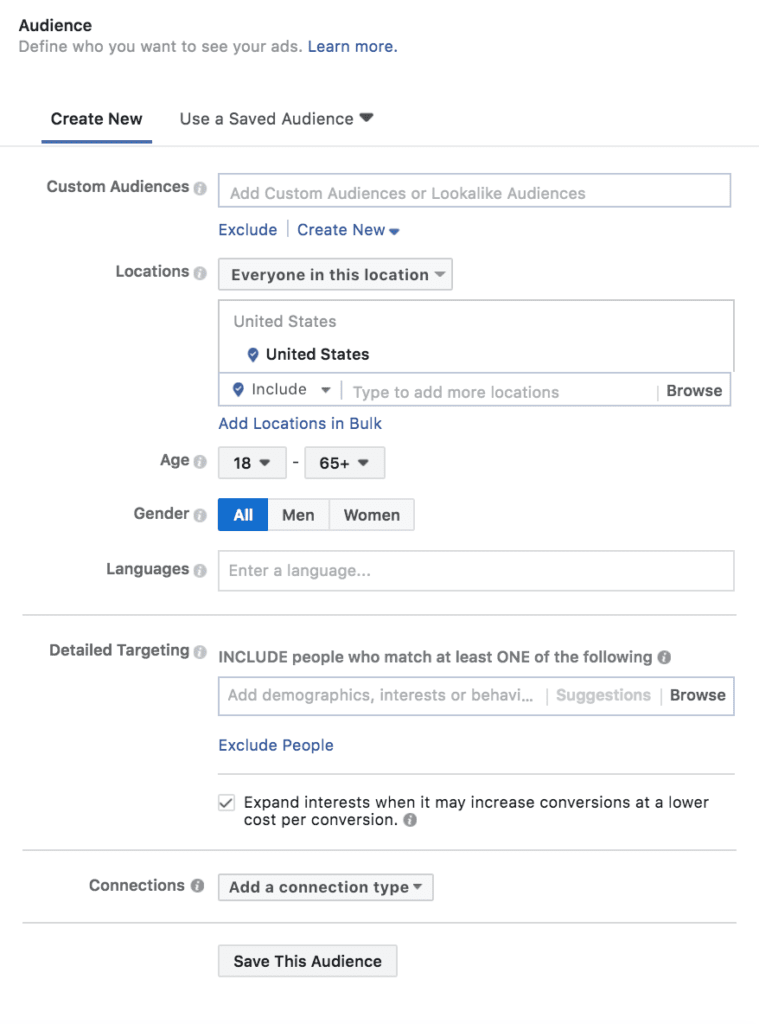 Something that few advertisers give thought to with CPC advertising is how targeting different age brackets on Instagram can have a significant impact on your overall ad costs. As an example, Instagram ad CPC costs for the teen-aged bracket (13 to 17 year olds) are the lowest on the social platform, while the average CPC costs of targeting the sought-after 25- to 34-year-old range is the highest on Instagram.
One of the most important keys to Instagram CPC advertising success lies in a different type of targeting: creating and messaging that resonates with the Instagram users you'd like to reach.
On this platform, where people go to be inspired by what they see, that means being visually-oriented.
Not surprisingly, lifestyle-focused ads perform well on Instagram. Rather than just using run-of-the-mill product imagery, show people what that can expect from your product or service with real-world-style photos and videos that speak to them and the experiences they crave.
Instead of a simple picture of your grill, show a group of attractive, happy Millennials enjoying a barbecue party.
Rather than using a photo of a swimsuit laid out on poster board, try having a model wearing it on an enticing tropical beach scene, with sand and surf. That would the real money shot!
Another often overlooked aspect or targeting and a surefire way to get more bang for your CPC advertising buck is retargeting, which focuses your ad spend on the audience that is already familiar with your brand and has shown an interest in your offerings.
This special target audience is ripe for remarketing your product and services to and are much more likely to click and convert than cold prospects. Retargeting is one of the most powerful ways to target Instagram users while increasing conversations rate and maximizing your CPC ad spend.
CPC Advertising with Instagram Ads, Key Factor #4: 
Ad Format
Once you've bid, set a clear objective and targeted the right audience in the right way, you should consider which ad format is most ideal for telling your story visually, taking into account your marketing objectives. Just as ad placement plays a big role on Facebook, using the right Instagram Ads format for your brand or business can optimize your CPC.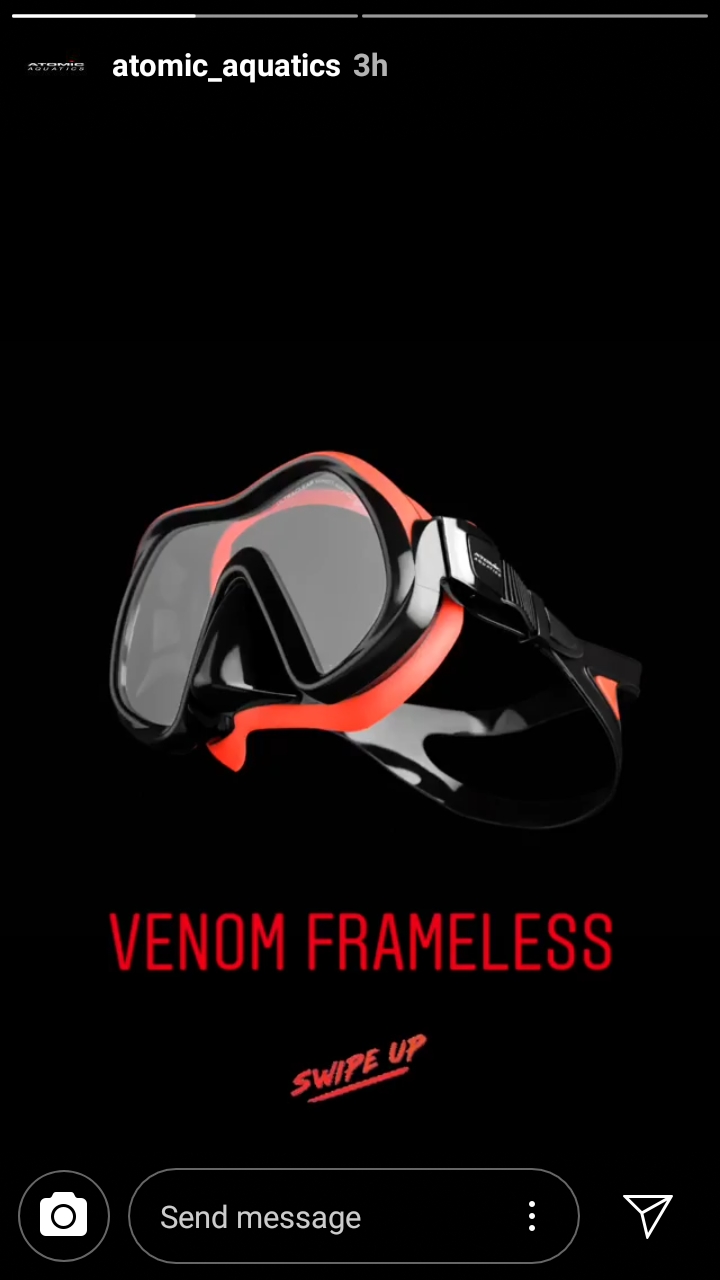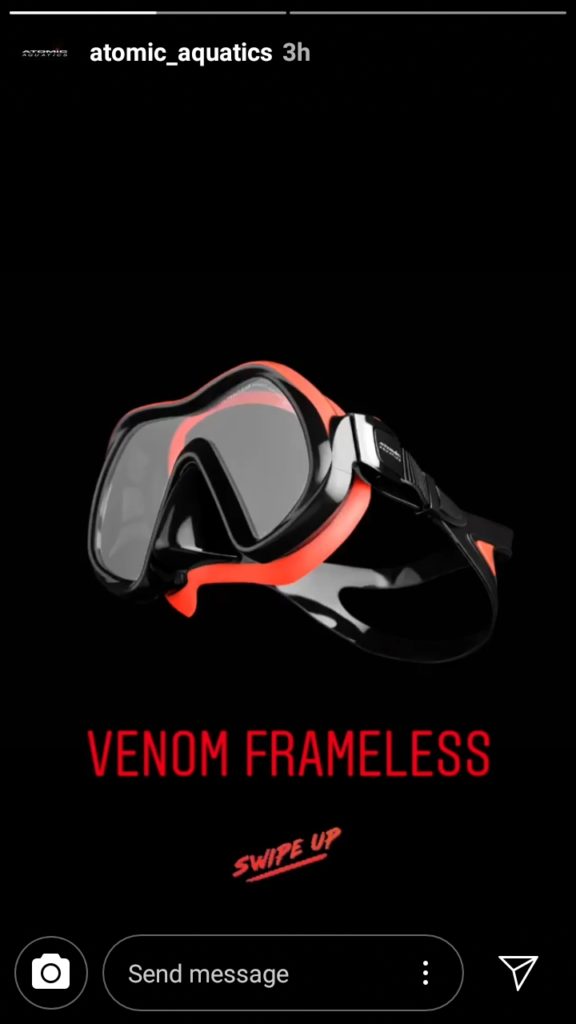 Here's a quick snapshot of ad formats:
Photo Ads: These static image ads with customizable CTA buttons are best for building both brand awareness and engagement. Use a lifestyle image, clear messaging and an appropriate CTA: "Shop Now," "Learn More," "Sign Up," "Download."
Video Ads: The memorable ads are ideal for longer, more immersive storytelling that promotes brand awareness. Use an eye-catching thumbnail with little or no text and keep it under 60-seconds to increase completion rates and keep your audience engaged.
Carousel Ads: These scrollable ads, which include up to 10 images and videos, are the best way to showcase multiple products, while telling a story and encouraging users to swipe through it. Use this format to drive clicks and conversions.
Instagram Stories: These full-screen vertical compilations of images or short videos that disappear after 24 hours motivate users to watch your ads sooner rather than later. Use Stories to boost brand awareness and get a high engagement at a relatively low cost.
CPC Advertising with Instagram Ads, Key Factor #5: 
Testing & Monitoring
The CPC advertising model is the perfect option using a small budget to test your Instagram ad campaigns.
Consider running three different ads focusing on a guaranteed number of clicks, then track relevant metrics, like your conversion rate, the number of impressions it took for you to get the clicks and the amount of time it took to rack up the clicks.
Afterward, use the data to optimize your future ads to lower CPC.
Another way to optimize your CPC advertising efforts is by tracking your Instagram ad performance.


Facebook Ads Manager allows you to customize your reports, giving you quick access to all the data you need to monitor, manage and tweak your campaigns for click-related costs.
These reports won't just show your relevance score; it offers useful insight into why your relevance may be lacking. You can also customize reporting based on your ad objectives to see if people actually watched your video or start watching then leave? You can see how often your ads are showing up. And breakdowns let you see what types of people are clicking your ads, their ages and even what devices they're using to access your ads.
Use this data to determine if your campaigns are resonating with the target audience you're trying to reach.
Best Practices for Lowering your CPC Advertising Costs
Let's see a few ways to reduce CPC while maintaining your Ad Rank, reach, conversions and performance
1) Do Keyword Match Type Testing
After drilling down to your target keywords, it's time to manipulate your costs by changing how closely you'd like your ads to mirror those searches with what is known as Match type. Depending on your industry or niche, the difference in CPC costs between different match types for the same keyword can range anywhere from slight (a few cents) to extreme (tens of dollars).
To get a good (but rough) estimate of the differences between match types in your industry or niche without impacting your existing campaign costs, pause your campaign and change match types and check the bid estimates. Then compare the results against previous costs.
It makes sense to experiment to determine the real-time differences in costs and conversions between each match type. The reason is estimates don't factor in bidding variables like seasonal trends (conversion rates are often dramatically higher as major shopping holidays approach). To conduct your experiments, create different ad groups targeting the same keyword(s), then set different match types for each ad group.
How to remember potential search volume based on match type:
Exact Matches =
⇓

Lowest impressions /

⇑

Highest CTR
Phrase Matches = 
⇓

 Lower impressions /⇑ Higher CTR
Broad Matches = 
⇑ 

Greatest impressions /

⇓ 

Lowest CTR
Exact Matches and Phrase matches tend to cost more than Broad matches. But if you're exclusively focusing on long-tail keywords in low-competition niches, there could be very little variation in price.
So, it's best to test and use whatever match type yields the most clicks at the lowest cost.
2) Create highly relevant ads
Since all major CPC advertising channels rely on relevance to assign a Quality Score to your ads, optimizing your campaigns for higher relevance will ensure your ads continue to rank well, even in the face of lower bidding.
To find ads that could be more relevant, look through your keywords tab and hover over keywords to display their relevance level. Any keyword that needs attention will have a 'Below Average' rating.
To optimize those ads for CPC, try including the ad group keyword in the headline and description, being sure to make it looks as organic as possible.
It's also good practice to use those same keywords in the landing page copy assigned to that ad group.
3) Test multiple landing pages
Your landing pages are an important factor in your ad's Quality Score, which is used to determine your CPC.
To improve your Quality Score, pay close attention to the content used on your landing page, making sure you have a well-written copy that offers readers value.
But it takes more than just good copy to increase your score. User experience heavily factors into the equation. Shoot for optimizing your page loading speed and use well-thought-out UX design.
One of the best ways to make sure your landing page hits all the right buttons is to use the Progressive Web App (PWA), which lets you install applications from the browser window, functioning just like a native app. The PWA checks nearly all every marker Google considers for great web experience across devices.
4) Optimize your ad groups
To lower CPC while improving ad relevance (without having too much negative effect on ranking), it pays to structure keywords and ad groups around the different products, services and promotional offers that you advertise online, and create a separate landing page for each campaign.
Although the process of design multiple landing pages can be challenging, it's well worth the effort over the long-term — especially for e-commerce websites with numerous products — since optimizing ad groups boosts the Quality Score of every ad you run.
The Complete Guide to CPC Advertising for 2019
There you have it, pat yourself on the back, you did a good job!
Use this CPC knowledge and strategies when you want to reach certain click goals and have the budget in place to achieve them. Much of the information and many of the tips and tactics covered in this guide can be used across platforms, so experiment to find your CPC advertising sweet spot.
One of the primary advantages of using CPC advertising over other approaches is that it offers a relatively fixed cost for clicks. So, in the testing phase, you'll know how much a click is going to cost you, which will allow you to best plan based on the budget you're working with, known conversion rates and the profit you'll likely make.
Using your findings, you can optimize any individual factor to improve your numbers.
With the right approach to CPC advertising, you can outrank the competition while lowering your cost per click and maximizing your ROI.