How many Marketing Podcasts are you subscribed to? Podcasts are on the rise. This is sanctioned by data.
The total number of active podcasts shows is currently over 550,000, as Apple confirmed at WWDC 2018 in early June, for a total of over 18.5 million episodes.
How to know who's going to offer you the best advice that's most relevant to your interests? Even when you narrow the search down to just "marketing" or "e-commerce," you're still confronted with an array of choices.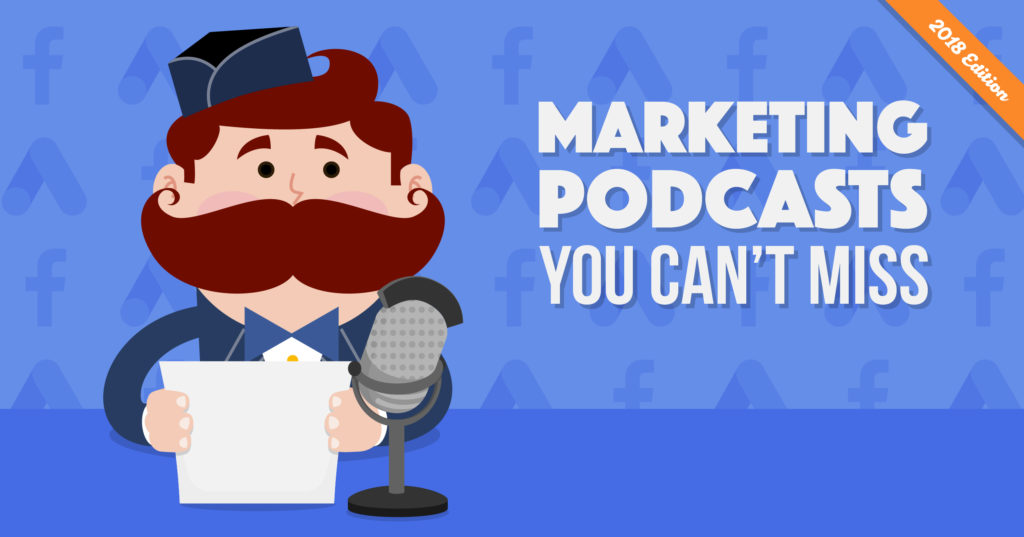 But you don't have time; you have campaigns to create and ads to run! So we answered the big question: Who's worth listening to?
Here, we give you the breakdown of which podcasts are best for digital marketers of all different stripes.
Whether you're running a small business looking to pick up new advertising strategies, or you want to dive into case studies with the people who've done it all and seen it all, or you want to master the fine art of storytelling, there's a podcast for you.
Individuals and companies with great marketing podcasts are quickly building devoted followings — not only because of the exciting new format but also because of their ability to deliver top-notch solutions and actionable tips for their listeners in a fun and relatable way.
For example, the Ecommerce Influence podcast, one of the longest running (starting in 2014), brings listeners into the room with key marketing executives and business leaders. Instead of reading a quick quote from one of them in a book or blog post, subscribers are able to enter into a deeper conversation.
In the just-released Story Engine Podcast, host Kyle Gray's main focus is storytelling — and how it can help listeners transform and accelerate their companies.
Last year we outlined 10 of our favorite marketing podcasts. But with rapid industry changes and new players, we've made big updates!
Our new list is below:
Hootcast
The DigitalMarketer Podcast
The Ecommerce Influence Podcast
E-Commerce Boost
The Paid Search Podcast
Nerd Marketing
Rainmaker.FM
Online Marketing Made Easy
The Art of Paid Traffic (AOPT)
The Perpetual Traffic Podcast
The Social Media Pubcast
Bonus: The Story Engine Podcast
Read on to be in-the-know about the best podcasts to download to enhance your online marketing chops!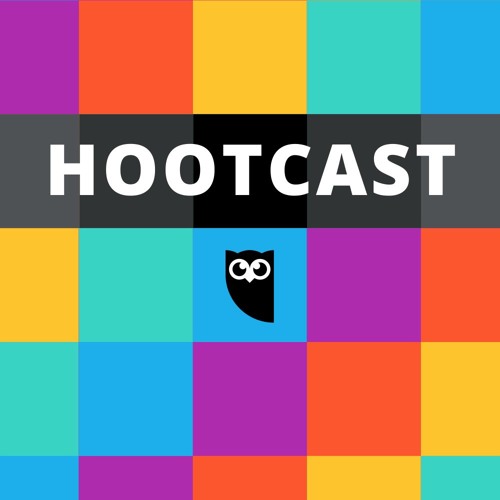 "We're sharing a collection of insights on how people in businesses are navigating an increasingly digital era — or, digital transformation, as we like to call it." — Liam and Emily, the Hootcast Team.
Hootsuite is the world's largest social media management platform. Integrated with over 35 popular social networks like Facebook, Twitter, Google, and LinkedIn, the tool allows marketing pros to schedule posts, curate their content, and analyze their results from a central dashboard.
Because of Hootsuite's size (it has 16M users across 175+ countries), the company has incredible insights into how marketers are using social media every day.
Hootcast explores unexpected ways that marketers can use social media for their businesses. Instead of traditional breakdowns like "How to Get Started with Google Ads" or "What's New on Instagram" (although you can find all of this helpful information on the blog), listeners get more niche strategies like "How to Make It as a Plant-Based Instagram Influencer" or advice from organizations as diverse as the British Museum and Purdue University.
Whether you're building your individual brand, marketing for a Fortune 500 company or even a non-profit or educational institution, Hootcast offers creative tips that you (and your competitors) likely haven't thought of.
Check out a few of their episodes:
The podcast has 14 total episodes.
Perfect for: Established marketers looking for new and creative strategies to stand out from the competition.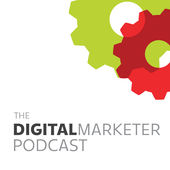 "Running Facebook ads is not a 'set it and forget it' sort of experience. Even the pros have to keep an eye on their ads to make sure things are running smoothly." — Hosts Garrett Holmes and Jenna Snavely
DigitalMarketer is an online community for digital marketing professionals. It's a place where marketers can brush up on their skills, learn new strategies to scale their companies and connect with industry experts. Similar to Hootsuite, DigitalMarketer has tens of thousands of customers in 68 countries, so it has deep industry insights.
Garrett Holmes (DM's Director of Content) and Jenna Snavely (Content Producer) run the show. The podcast interviews key industry players, from CEOs of successful startups to CMOs of Fortune 500 companies. Topics are diverse, ranging from a recipe for LinkedIn advertising success to the anatomy of the Facebook Ads platform.
Many of the episodes are pretty technical — great for people who already have the basics down — and almost all of them bring listeners into the back room to talk to C-suite professionals and get the inside scoop.
Starting in June 2018, The DigitalMarketer Podcast has 13 episodes. Our favorites are:
Listen for: C-suite interviews. Travel with Jenna and Garrett to meet with marketing thought leaders and entrepreneurs from around the country.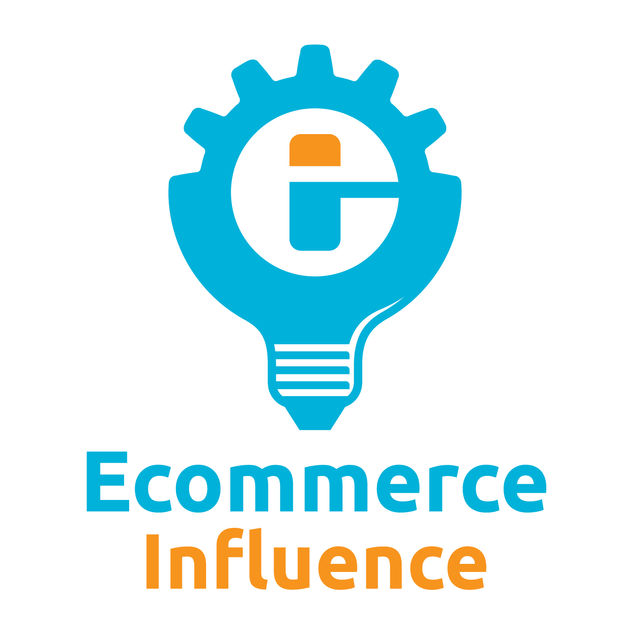 "Performance across Facebook and Instagram has been down for a number of businesses over the last few months. Wallowing in despair can be therapeutic, but it won't get you anywhere. When things are going poorly, how do you turn it around?" — Austin Brawner and Andrew Foxwell of Ecommerce Influence
Ecommerce Influence offers advanced acquisition and retention strategies for fast-growing online brands. Austin Brawner (Chief Fixer at Brand Growth Experts and popular speaker on online marketing) and Andrew Foxwell (sought-after expert on ecommerce strategies for both businesses and non-profits) are the co-hosts.
Ecommerce Influence is a podcast for online marketing and ecommerce executives. Austin and Andrew chat openly with these masters in the field and deliver inside tips and training tools to help listeners convert their site visitors into paying customers.
The topics are very focused on conversions, including lead capture, email marketing, analytics, shopping cart abandonment, conversion rate optimization, and business automation.
The content is also super up-to-date. It's one of the longest-running podcasts (160+ episodes, starting in 2014), and almost every week, it delivers the latest tools that are working right now for the Ecommerce Influence team and their guests.
Key example episodes:
Perfect for: Marketers and business leaders with experience looking for the most up-to-date tools and solutions to remain on the cutting-edge.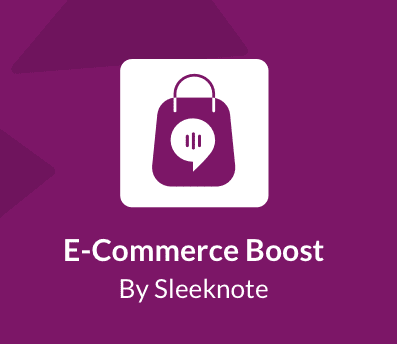 If an e-commerce guru was standing on your doorstep ready to help you, you'd let them in, wouldn't you?' – Julie Fjeldgaard, Host of E-Commerce Boost by Sleeknote
Sleeknote's E-Commerce Boost podcast lets you in on the biggest and brightest marketers' best and most effective strategies and tactics that'll help you boost your e-commerce business.
Whether you're keen to learn more about advanced SEO, are struggling with cart abandonment, or want to take your email marketing game to the next level, E-Commerce Boost's 20-minute long episodes cover an array of e-commerce topics.
With each episode featuring an expert guest, podcast host Julie Fjeldgaard is joined by some of the biggest names in marketing, including Tim Soulo of Ahrefs, Moz's Rand Fishkin, and Brian Dean of Backlinko, amongst a range of others.
Example episodes include:
Perfect for: marketers always looking for new strategies and tactics to level up their e-commerce business.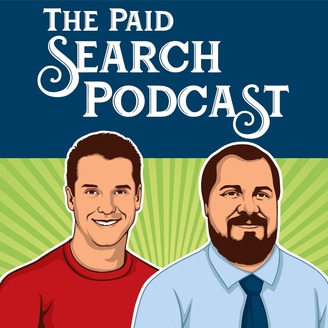 "Doing AdWords every single day [for wide a range of clients] has given us a healthy respect for all different kinds of industries. When you're a specialist in something, you accumulate an insane amount of hours on the topic." — Jason Rothman
While many podcasts include AdWords advertising, this one puts it front and center. And you don't get any old advertisers as your hosts. You get Google AdWords experts and Google Partners Chris Schaeffer and Jason Rothman. In addition to being endlessly entertaining, Chris is rated in the top 3% of Google Partners in North America, and Jason has consulted for clients worldwide in industries as diverse as law, medicine, finance, and even smaller businesses (movers and home inspectors).
This is a podcast for business owners, digital marketing agency employees, and pay-per-click freelancers. With over 100 episodes, the Paid Search Podcast comes out regularly every Monday, and episodes are 25-40 minutes — perfect listening for the morning commute or coffee break. If you're working remotely or on your own, it's a way to feel a part of an exciting industry and a tight, fun community.
With the hosts being such pros, it also shows you how powerful a Google AdWords certification can be and how it can help you boost your reputation among potential clients.
This podcast is great if you already have some AdWords chops and are looking to hone your skills. Example episodes include:
You also get a full list of PPC resources on the podcast's website. If you're looking to get up and running, the podcast includes a six-episode series on How to Build an AdWords Account (#77-#82).
Listen for: The latest Google Ads updates for highly specific industries, like restaurants, roofing, and car dealers.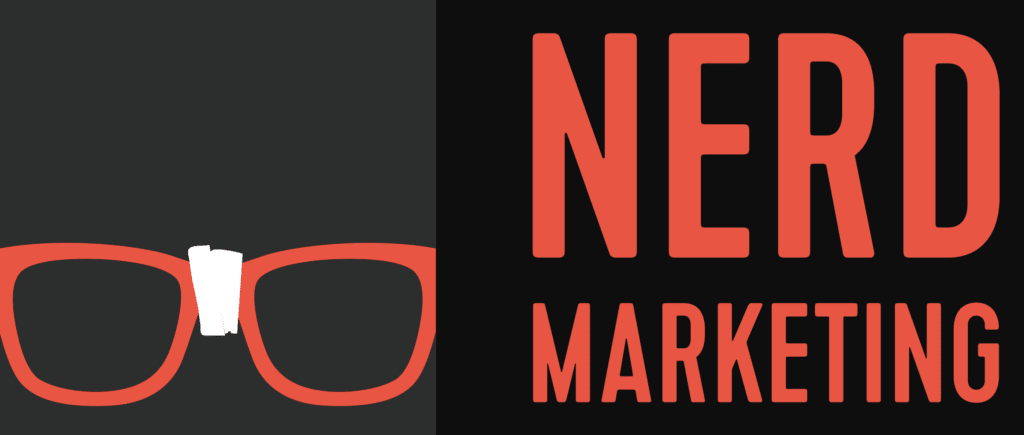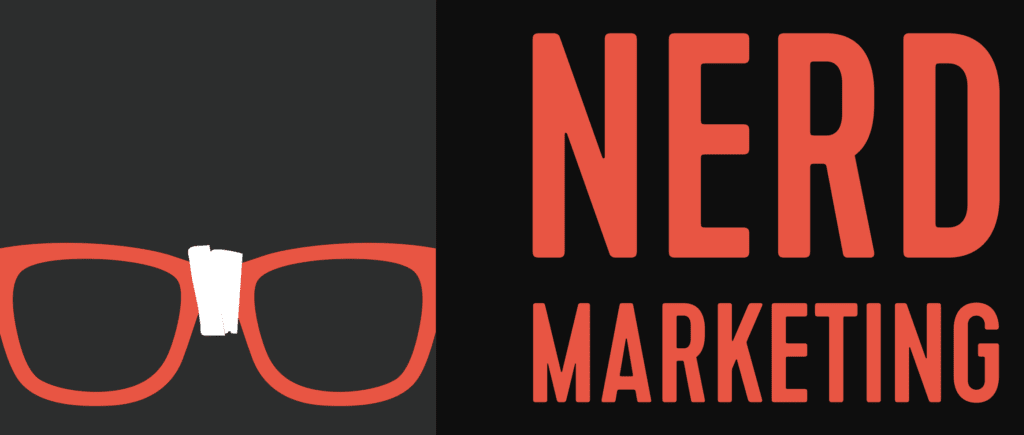 "A lot of retailers are leaving money on the table by not implementing [discount ladders, subsidy costs, and promotions] properly." — Drew Sanocki
Host Drew Sanocki has had a long career in entrepreneurship. He founded Design Public soon after receiving his MBA from Stanford (he also went to Harvard) and sold it to private investors in 2011 after eight straight profitable years. Drew ran marketing for Karmaloop.com and Teamwork.com, among other highly successful projects. What a resume!
What's great about Nerd Marketing is that Drew still practices what he preaches as the CEO of Growth Engines, an advisory and implementation firm for direct to consumer brands and private equity firms. In his Nerd Marketing podcast, you'll get clear, actionable, and data-driven ecommerce strategies that have worked for the crème de la crème of clientele.
His rigorous approach makes sense since Drew also served as a Naval Intelligence Officer!
While some episodes are focused on business metrics and scaling a company in ways above and beyond simply marketing (e.g., Episode 40 – My Private Equity Rolodex and Episode 20: Three Growth Paradigms – How to Think About Rapid Growth), the majority are deeply thoughtful, sharp, intellectual — and surprisingly creative — tips that get into small tweaks that deliver measurable results.
Many episodes are focused on the nuances of email marketing, but overall, listeners describe the podcast as "an MBA in ecommerce… without the tuition."
For example:
Perfect for: Ecommerce entrepreneurs looking to learn from someone who has been through similar experiences (and lived to tell the tale!).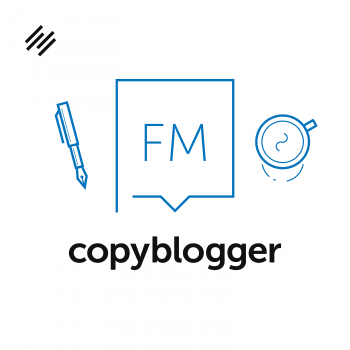 "In many ways, audio makes more sense for more people than text. The Internet is just now catching up." — Rainmaker.FM team
Instead of just one or two hosts, Rainmaker.FM (the podcast from content marketing pioneers Rainmaker Digital) is a cast of eight marketing professionals. From CEOs to entrepreneurs to MBAs to Rainmaker Digital's own Chief Content Officer Sonia Simone, you'll get diverse and highly experienced perspectives on content marketing and the entire (ever-evolving) landscape of digital marketing.
Rainmaker.FM's channel has 16 different shows, including Confessions of a Pink-Haired Marketer (content strategies, productivity tips, and more), The Digital Entrepreneur (video marketing, marketing psychology, and more), and Copyblogger FM (content marketing, copywriting, email marketing, and conversion optimization). These three are particularly relevant, but it wouldn't hurt to check them all out!
Overall, this podcast brings the widest range of tips, tactics, stories, and strategies to accelerate businesses — and publishes multiple times per week. Having such an array of different voices helps round out the listening and learning experience.
A few of our top episodes:
Perfect for: Marketers looking for inspiration (growth mindset, productivity tools) beyond the technical nuts and bolts of online ads.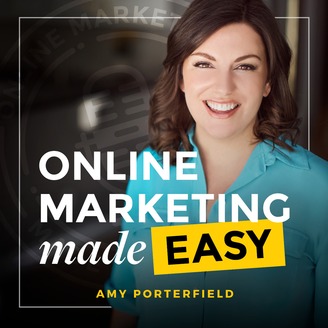 (Credit: Stitcher)
"Over the years, I've developed a reputation for teaching things 'action-by-action.'" — Amy Porterfield
As a one-person team, it's impressive that host Amy Porterfield of Online Marketing Made Easy has published an episode nearly every week since January 2013. Once you get a sense of her other accomplishments, however, you realize this pace is her M.O. and that she keeps up with the latest industry updates.
A successful entrepreneur, Amy is the co-author of Facebook Marketing All-in-One for Dummies. She has managed online marketing for big corporations like Harley Davidson and worked with Peak Performance Coach Tony Robbins. In short, she knows what she's talking about.
Online Marketing Made Easy is a podcast specifically aimed at small businesses. Having built her own business, Amy's resources on Facebook, video, social marketing, content creation, and lead generation are highly practical. She breaks down tasks in a step-by-step way because she knows what it's like to be learning on the fly. She is honest and up-front about what's worked well and what obstacles she's faced, which makes her listeners trust and respect her even more.
Amy also offers a suite of online courses and webinars, but what's great about her podcast is that it condenses these teachings into bite-size pieces (most episodes are 30-50 minutes) and distills the best insights — right to your podcast feed.
Start here:
Perfect for: Small businesses and even students of marketing. You get all the benefits of an expert-led webinar but for free!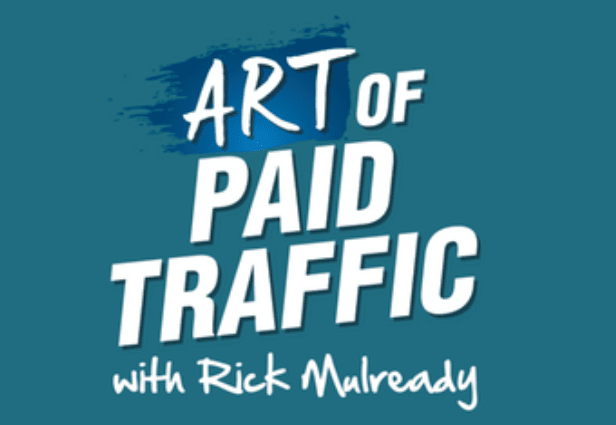 "Zero fluff, guaranteed." — Rick Mulready
Rick Mulready is a New Hampshire-born, West Coast transplant, who loves Metallica and Bulletproof coffee. And he's a Facebook Ads guy. While The Art of Paid Traffic podcast is all about the different ways you can use paid traffic to grow your business, Mulready and his guests have a primary focus on Facebook ads.
You'll get some beginner nuts and bolts about getting going like a basic sales funnel breakdown, along with more advanced hacks like finding more relevant target audiences.
But Mulready & Co also cover everything related to paid marketing online (e.g., Instagram, YouTube ads, Twitter ads, Google AdWords, LinkedIn ads, analytics, landing pages, sales pages, banner ads, and more). You name it, if it has to do with using paid traffic to grow your business, you'll hear tips and strategies for doing it better — and faster. (Rick is all about shortcuts.)
Some great recent episodes to listen to:
On the AOPT website, each episode includes links to resources mentioned for further study.
Listen for: In-depth case studies with the people who do it best at the highest levels.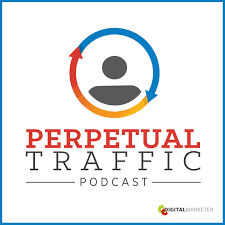 "Facebook has been making so many changes to their advertising lately, it can be hard to know what really matters to YOU. That's where Perpetual Traffic comes in!" — Ralph Burns
This is a second (longer-running) DigitalMarketer podcast. (We featured the first one at #2!) Perpetual Traffic has over 160 episodes focused on data-driven strategies to increase paid traffic growth on Facebook (getting your product, service, or message in front of your target audience).
Similar to The Art of Paid Traffic (#8), this is really a one-stop shop for all of your Facebook marketing needs. Although a lot of episodes get into the technical aspects of Facebook ads, like the nuances of cost per acquisition, they also cover more general topics likes the customer journey and how marketers can overcome "implementation paralysis."
Hosts Molly Pittman (DigitalStrategyBootCamps.com), Ralph Burns (Tier 11), and Keith Krance take time (sometimes up to an hour an episode) to walk listeners through their own Facebook experiments and dig into campaigns.
Although Perpetual Traffic is an invaluable resource for keeping up-to-date on Facebook's ever-shifting ad features and how to make the most of them — it also digs into YouTube, Twitter, and AdWords.
Comprehensive recent episodes include:
Ideal for: Someone with a keen focus on paid traffic growth or anyone who just wants to improve these skills.

(Source)
"I value honesty and authenticity. I enjoy the tools, numbers, analysis and strategy of marketing." — Jon Loomer
In case you are wondering — Pubcast is not a typo! Host Jon Loomer goes live from a virtual pub and strongly encourages his guests to drink beer while discussing Facebook ads. How fun is that?!
It makes sense when you get to know Jon a little more. He gives readers and listeners a looooong "about" section on his website, where he describes himself in many ways: as a husband, dad, and baseball coach to three boys (he loves sports metaphors!), a Brewers' fan and baseball stats nerd — not to mention entrepreneur, business owner, accidental marketer, and Facebook Ads geek.
What's great about Pubcast is that Jon incorporates many important but often underrated topics like boredom and procrastination that don't seem like they have anything to do with the bottom line — but exploring them, particularly as a consultant, remote marketer, or sole business owner, can be critical to making your entire day more productive and pleasant.
Jon is entertaining, down-to-earth, and inspirational. These episodes cover all the questions you might have, from how to create a Facebook Ads funnel to the most strategic ways to use videos in your ads, to the savviest approaches for building an audience, generating leads, and converting them into paying customers.
Although most podcast episodes improve with beer, we found that Jon's stand out on their own. We'd suggest these three to whet your appetite:
Listen if: You want professional advice but in a way that makes you feel like you're chatting with your buddy at the pub.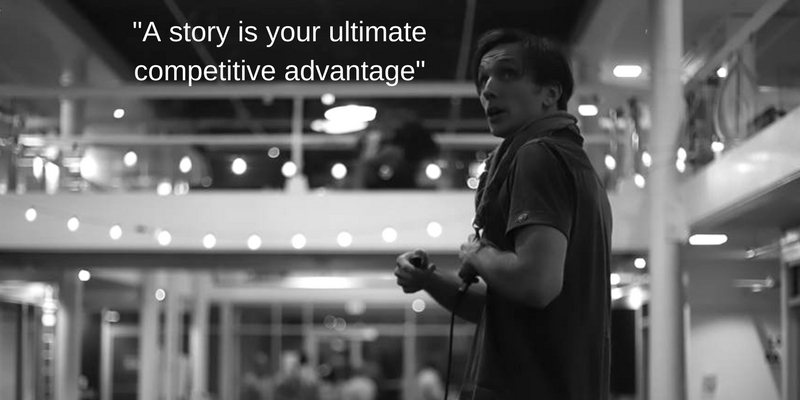 "The way [storytelling] engages the imagination, emotions and creates a deeper connection with the audience is incredible. It's transformed my business and the businesses of my clients." — Kyle Gray
Storytelling has fascinated Kyle Gray since he was young. From his early days of songwriting to leading content marketing for startups and now advising business and marketing leaders on the tools of the trade, his passion for developing his own and helping others get their message across has brought him success.
He wrote an entire book on the subject, which led to the creation of The Story Engine Podcast in August 2018. Although Kyle embraces his creative side, he also provides concrete tips for busy marketers who don't have time to spend all day writing.
In his eight episodes so far, Kyle dishes out storytelling secrets and best practices from productive entrepreneurs and influencers like Tom Morkes, author of The Complete Guide to Pay What You Want Pricing, along with sales master and income acceleration specialist (specifically for women) Amira Alvarez.
Listeners get relevant tips like leveraging collaborations and partnerships and mapping out your digital infrastructure to apply to your entire marketing strategy.
Look out for an upcoming special episode "How to Thrive on Facebook During the Holiday Season" where Kyle plans to host to a roundtable of three AdEspresso team members to discuss strategies and tips to succeed during the super competitive and lucrative day of "Black Friday" and the rest of the holiday season.
Other episodes to look out for:
Ideal for: Creative writers looking for ways to move into marketing and make their work more efficient and results-oriented.
Turn Up the Volume!
We're all sick of looking at screens. Podcasts provide a great shift from consuming information on paper or on your computer. You can take them with you on the go and feel really connected to the hosts and a part of their conversation. But you want to be sure you're listening to the best!
These podcasts aren't just fun to listen to — they offer actionable strategies from experts in the field of Facebook, Google, and other forms of online advertising. Whether you're new or already a pro, you'll always be able to learn something new from this list!
Have other podcasts we missed or you think should be added to this list? Feel free to add them below.