Yes, Facebook ads work.
And there is plenty of data to prove it.
According to Adweek for instance, a typical return on investment from Facebook Ads in ecommerce is 152%. And the average order value online stores receive from ad referral is $85 (source).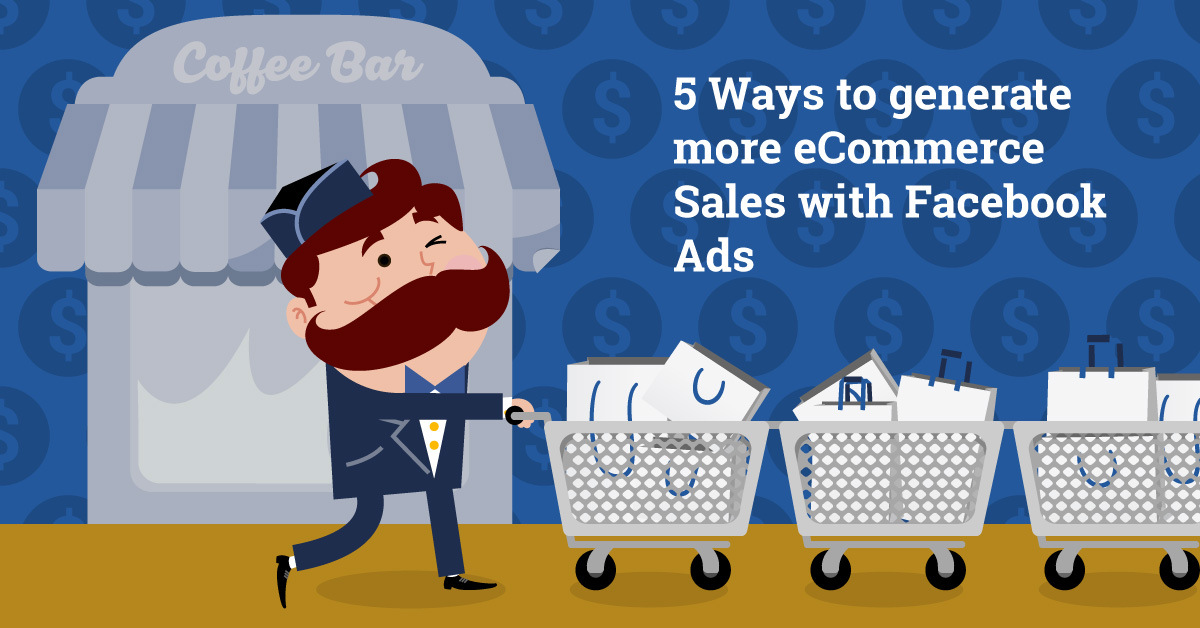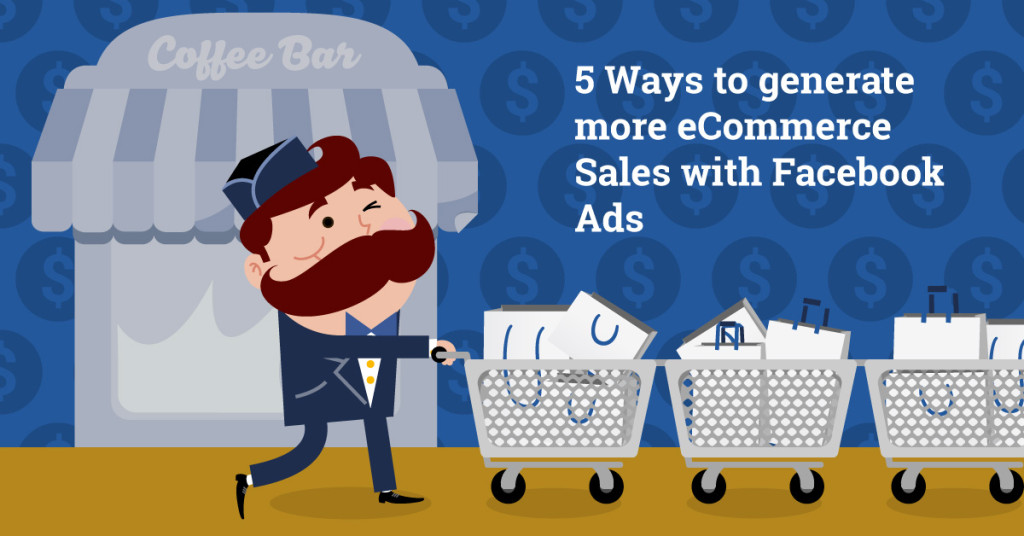 The social network also holds the second largest net digital ad revenue share worldwide (source).
But with more than 2 million businesses already advertising on Facebook, gaining an audience's attention and turning it into ecommerce sales is getting harder by the day.
If you feel that your ads don't achieve good ROI, check out these 5 tips for driving more sales with Facebook Ads.
1. Increase CTR with Buyer Personas
Even though retail Facebook ads click-through-rate has been growing steadily year on year, it still lingers at around 0.20%.
For comparison, Adwords ads achieve a CTR of approx. 3%.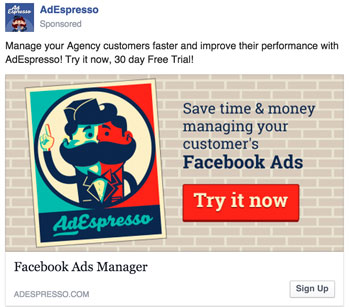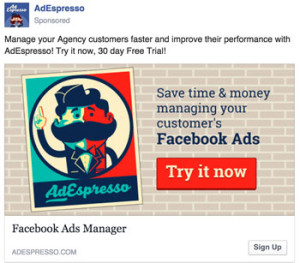 Here's what I think causes the problem – Facebook ads are often too generic. Online retailers try to attract as many people as possible. In truth though, they create ads that are irrelevant almost to anyone.
Overcome this problem by identifying buyer personas and creating ads that touch on their needs and problems.
Hubspot defines a buyer persona as:
"A semi-fictional representation of your ideal customer based on market research and real data about your existing customers."
Check out in this ad how we specifically address a single type of AdEspresso's customers: Agencies.
Having buyer personas helps you create laser-focused campaigns that resonate with your target audience. It also helps you achieve an higher relevance score.
How to create buyer personas:
2. Prequalify Your Leads
There's a rule in digital advertising I'm sure you know very well. To reduce the cost, eliminate curiosity clicks.
These people don't look for your solution.
Have no money to pay you.
Are driven purely by curiosity.
And even though their clicks increase your CTR, they cost you money.
Filter them out by prequalifying your leads.
Here are few ways to achieve that:
Display a product's price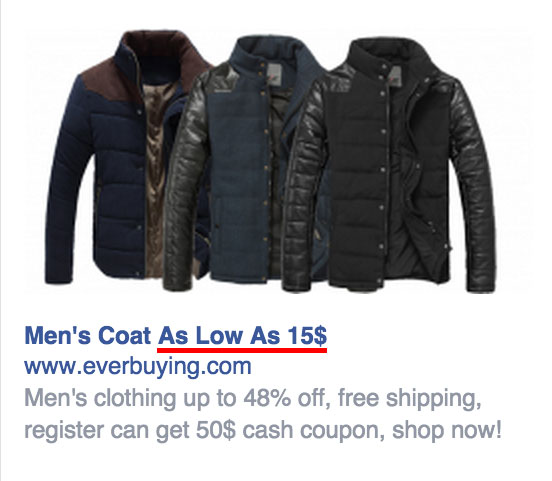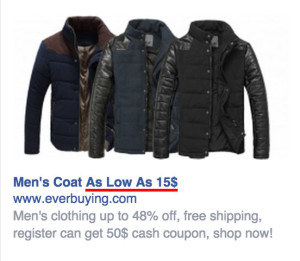 Listing a price will filter out people who aren't willing to pay that amount for a product.
But it will do one other thing – it will prevent them to click the ad nonetheless. Why, because of how our brains process such information.
Take a look at this research by George Loewenstein from Carnegie Mellon, Stanford and MIT who discovered that:
"The sections of the brain associated with pain processing are activated when prices are too high."
List target market
If you sell a product to a very specific market, let's say professional marketers, state that openly in ad copy.
Mention shipping destinations or other condition of purchase
If there are any specific conditions of purchase – payment methods, shipping destinations or anything else that limits the number of people who could buy from you, mention that in the ad copy too.
3. Offer an Incentive to Click on Your Ad
With so many stores advertising their products on Facebook, grabbing a user's attention can be a challenge.
One way to overcome it is by offering an incentive to click.
Here are few suggestions:
Use Urgency
Customers like to procrastinate on taking action. Even if presented with a great offer, they'll still wait in hope of coming across an even better deal.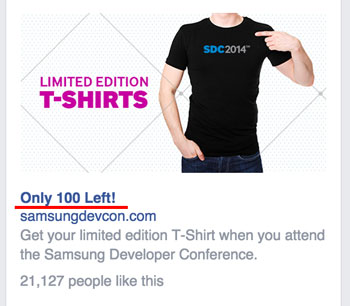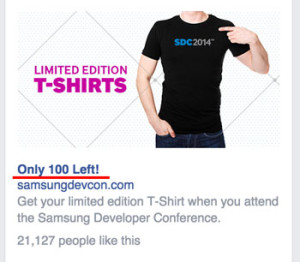 By gently informing them of consequences of holding off you can push them into taking action right now.
This technique is called urgency and there is a number of ways you could use it to get more people click on your ads:
Mention available stock. Inform a user that the product might be gone unless they take action now.
Offer a Time Limited Promotion. Everyone loves a good deal. But more people will act on a one with an expiry date.
Use Urgency Evoking Phrases. Push a user into action with words. Here are some of the most popular ones:
limited time,
only,
hurry,
act now,
last chance,
today only,
clearance,
don't miss out,
offer expires,
prices going up.
Include Trigger Words
Customers respond to certain words better than others. "You" for instance immediately creates a personal connection while "new" suggests something exclusive.
Last year, while analysing Adwords ad copy SEMrush discovered trigger words like free, cheap or new to be the most popular. And for a reason – they immediately inspire users to take action.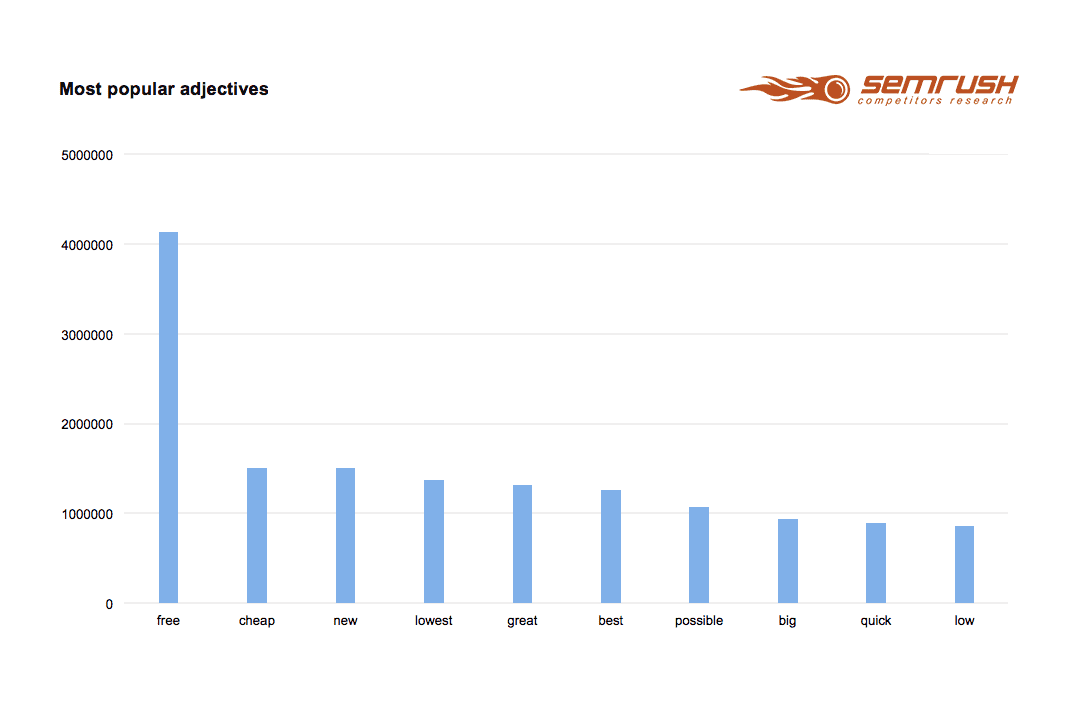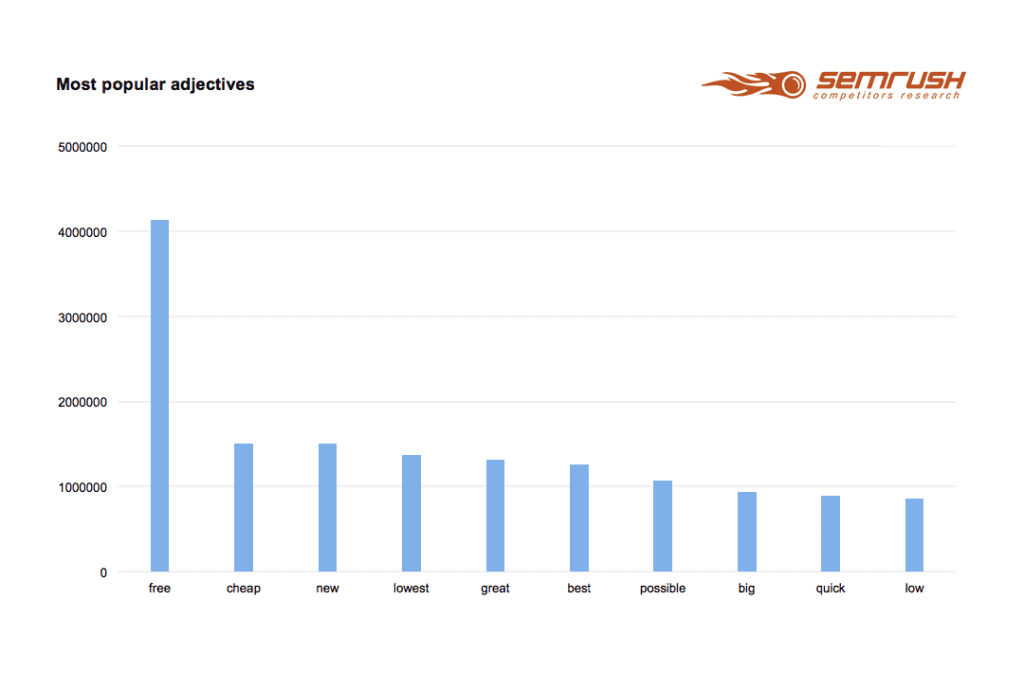 Offer an Irresistible Deal
Customers are constantly on the lookout for good deals. A 2013 study from Global Management and Business Studies revealed that even though we tend to form strong brand loyalty and hardly switch brand choices, except when faced with an irresistible offer.

4. Improve Images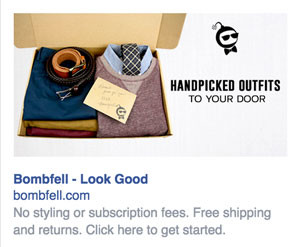 In 2011, three researchers from eBay discovered that:
Product images have impact on buyer's behaviour. A good quality image attracts clicks and increase ROI. A poor quality one however can defer users from clicking on your ad.
It is also possible to predict CTR based on image features. In other words, there are certain image elements guaranteed to increase or decrease CTR.
Yet you can still see plenty of ads failing to make the most of images:
Retail ads feature a company's logo instead of a product. No matter how well known your brand might be, it's the product that your customers are looking for.
Ads feature images taken from a distance and obstructing product details.
Or generic stock photography that tells nothing about a product.
Socialsamosa lists a number of best practices for designing Facebook ads:
Use a clear image with only few elements. Avoid cluttered images and make the product a complete focus.
If you want to use images with people, use close ups showing emotions. Showing emotions improves CTR 2 times. Distant images where emotions are hard to decipher can reduce a CTR by two times.
Use product close ups and a far shot in a single image. It can improve CTR by 3 times. (Sidenote: alternating between images with people and closeups might be a great way to make your Multi-Product Ads stand out)
Make viewers follow the line of sight. If you use humans in the image, make sure they look towards the text in the ad. Your viewers will follow the image subject's line of sight and in such case, are more likely to read the ad copy.
5. Use AIDA Model to Improve Ad Copy
Images increase CTR, true.
It's the ad copy however that helps convert a viewer into customer.
And to make the most of your 90 characters word limit in Facebook ads, use the AIDA model when writing your copy.
AIDA stands for:
Attention. Write a headline that grabs your audience's attention. For instance: In Stock: The New Baxter Shaving Brush
Interest. Describe the benefit of the product, i.e. A Double Edged shaver that does most of the work for you.
Desire. Provide a reason to click. We've talked about this before when we discussed offering an incentive to click the ad. In our example it could be a limited introductory sale.
Action. Close the ad with a call to action. According to Adroll, the best performing CTAs include "Learn More" and "Shop Now".
Why the AIDA model works?
Because in spite of all chances that happen around us every day, our human nature stays largely the same. In order to persuade people to do something, you still need to:
Grab their attention,
Interest them in your product and then,
Persuade to take action.
Conclusion
Facebook ads work. And many online retailers can confirm it. However if you feel that your ads don't deliver the ROI you expected, work on increasing their relevancy, grab your audience's interest and provide them with a strong reason to click.