Memes are one of the greatest symbols of social media.
They're edgy. They're funny. They're easy to iterate on, and every week, a new one pops up.
But despite their popularity, it seems like using memes is a risky decision for a brand — or is it?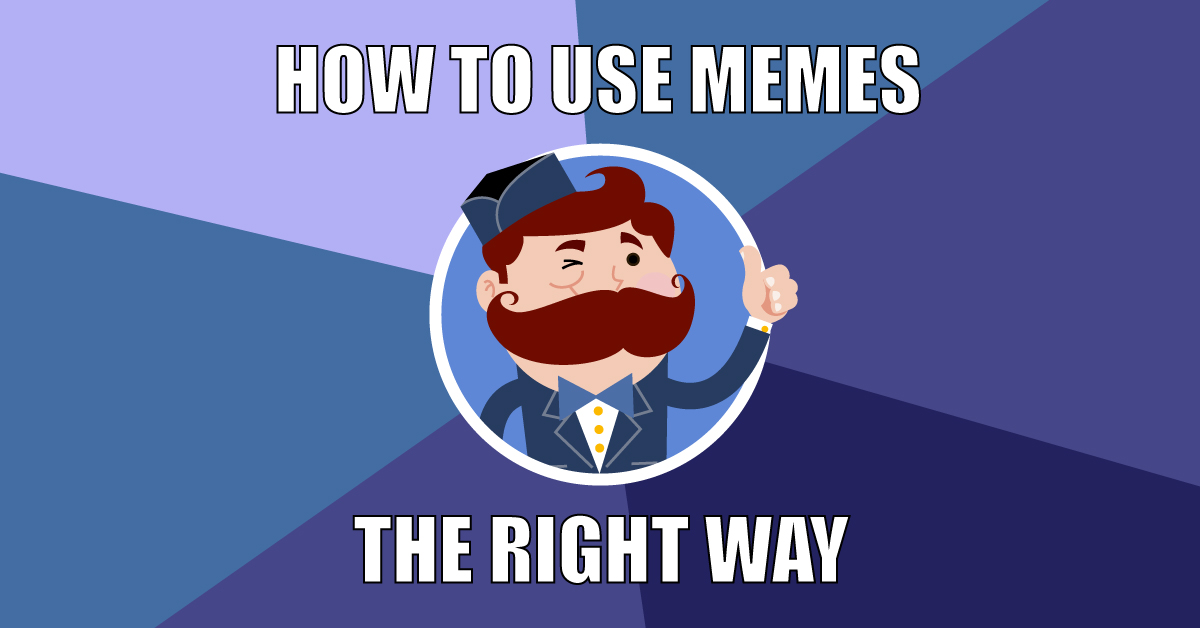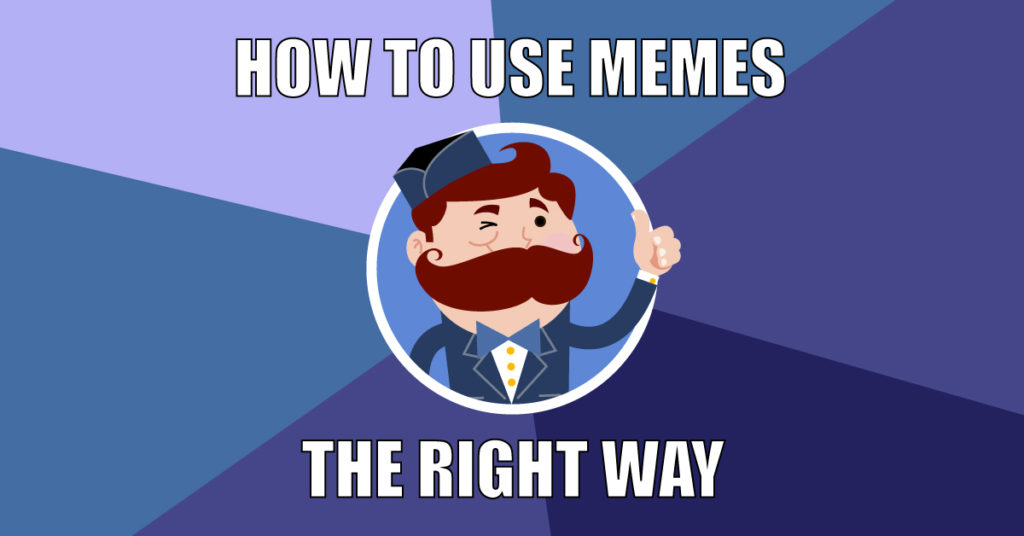 Memes can work well for brands, but only for those that get the essential elements of using a meme right.
If you try to use a meme and don't hit the mark, you'll look foolish and out of touch at best, but could also end up seriously offending someone.
So whether you're new to memes, or looking to spin your meme mastery into good business, this guide will help you nail marketing with memes.
Their simple form and humor give memes inherent virility and a broad appeal. If you've been thinking about using memes to promote your brand on social media, you're in good company.
As memes rise in popularity, brands grow keener on capitalizing on their pervasiveness and charm.
Why Memes Work
Memes are successful because they're "carriers of culture."
Memes seem to collect our ideas, emotions, and actions in a simple and transferable form, making them perfect for the Internet age.
Several points make memes great for brands:
They are an easy way to capitalize on shared knowledge.
They are great for humanizing your brand and sharing it on social media with an authentic voice.
They make it easier to showcase complex concepts such as your brand personality and company culture.
According to research, they lead to higher engagement from your audience.
They increase the chance that people will remember your brand when they see the meme elsewhere.
While some companies have managed to use memes to inject new energy in their brands, not all who have ventured in meme-territory have come back victorious.
One of the potentially most damaging ways to use a meme is to get embroidered in a legal battle over licensing rights, as New York-based drugstore chain Duane Read found out.
Although there's no surefire way to use them, there are various ways in which you can protect yourself from having a meme backfire on your brand:
Check the rights on an image: It's important to be aware of the risks you're taking, even if the chance of ending up on the wrong side of the law is minuscule.
Develop a clear policy: Figure out what's your brand's tolerable level of risk and create guidelines that everyone on your team understands and follows.
Make sure you're not implying an endorsement: In the case of Duane Reade, that's what got the brand in trouble.
Consider the alternatives: If you want to use a particular image but are afraid there might be implications, explore alternative paths. For example, you can try licensing an image that you want to feature as a major part of a marketing campaign.
Know Your Audience
Start by making sure incorporating memes in your social marketing will click with your audience. Learn who your brand followers are and what they care about. Are they the type of people who would enjoy seeing a meme, or would they find it hard to understand it?
Your brand personality holds great insights into the type of people who follow you on social media and the expectations they have of you. For example, if you are a popular brand that appeals to millennials, memes are probably a good bet. However, if you're trying to project a much classier, high-brow image, a meme might fall on deaf ears.
Good example: Totino's
Totino's is aware that their customer base is not looking for a Michelin-star culinary experience. They can poke some fun at themselves while selling their frozen pizza rolls, and their customers will love it.
Totino's does this well with their version of the "Whomst" meme, which makes fun of those who use linguistic hypercorrection to appear more enlightened: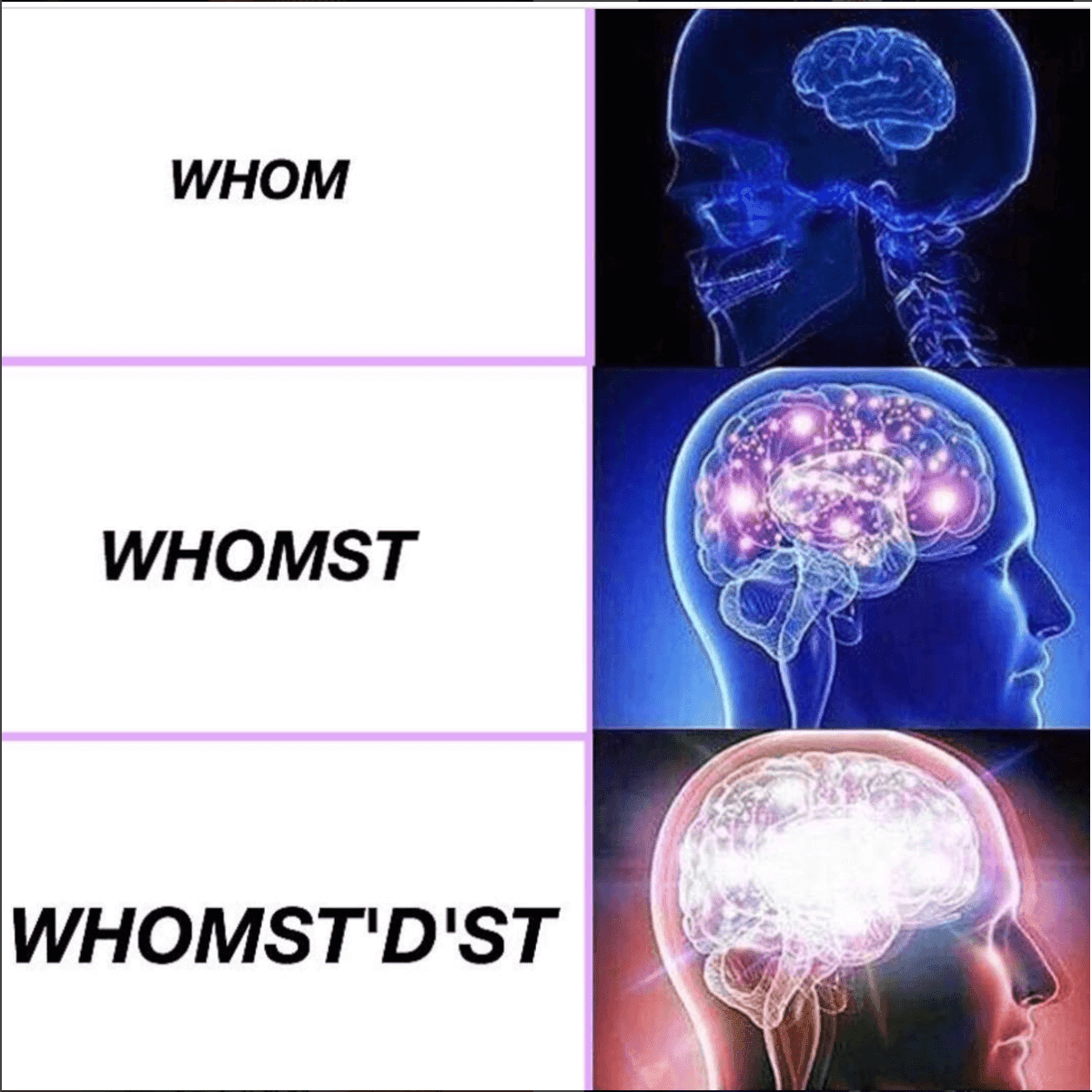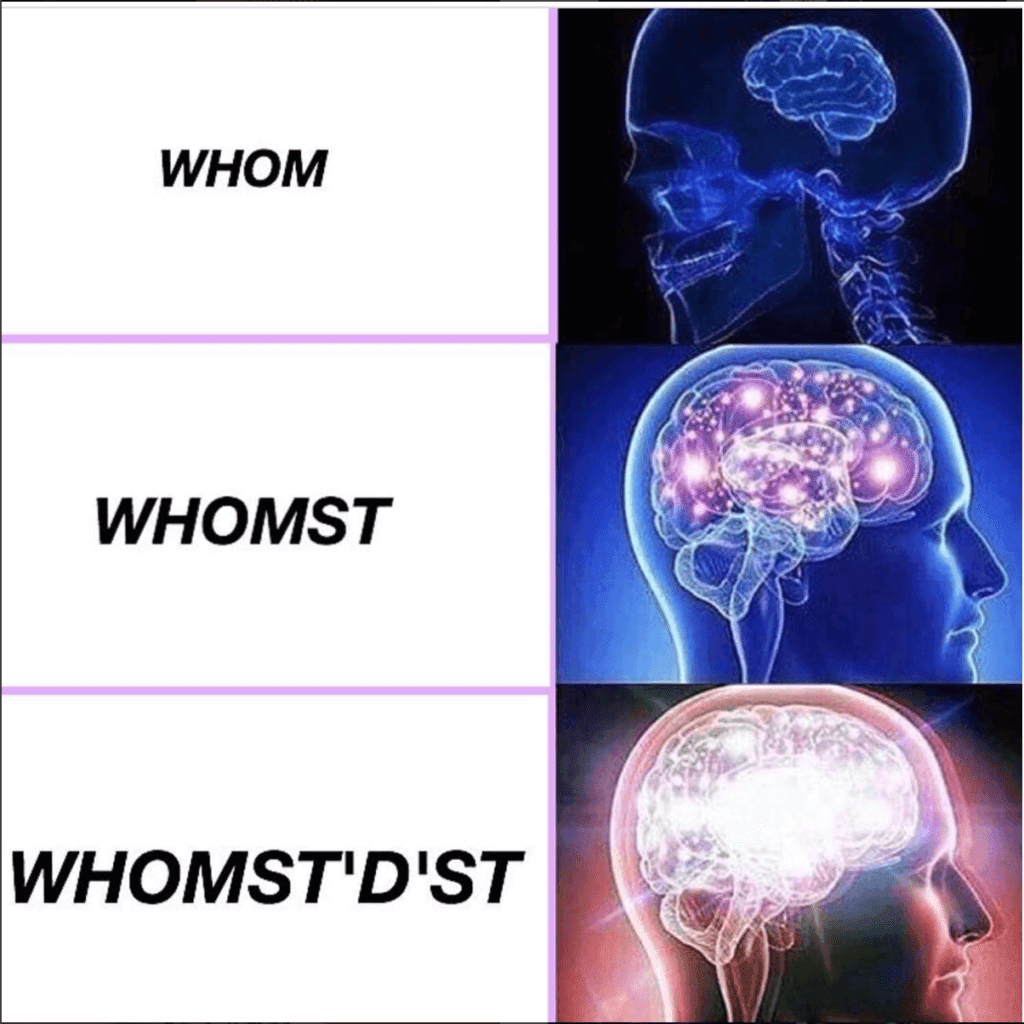 The brand injects itself into the meme by jokingly suggesting that the higher state of existence is literally to become a pizza roll. The savvy usage of the meme earns them instant recognition from their followers: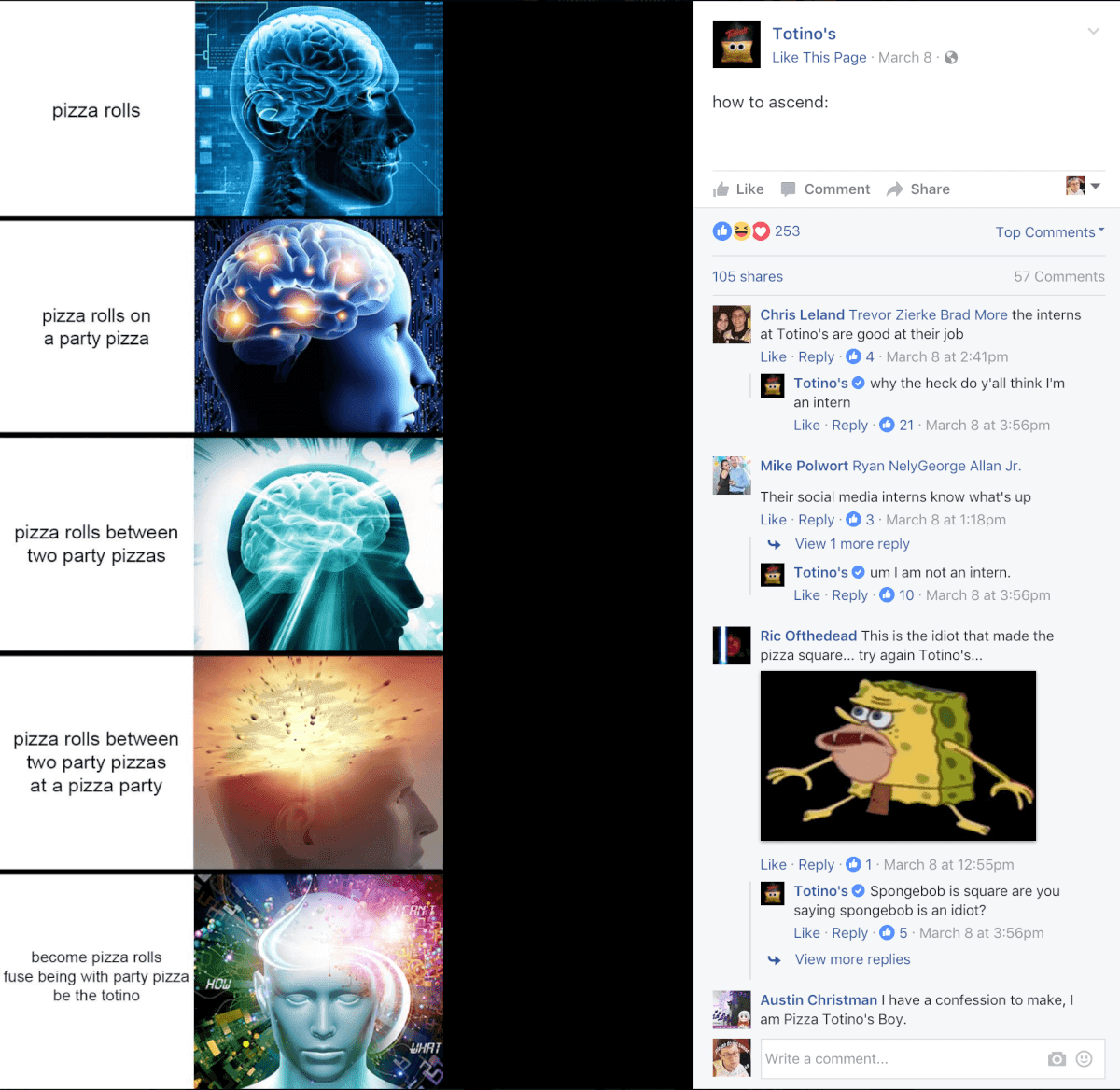 Bad Example: Club Orange
Irish soft drink Club Orange shows us what can happen if you don't know your audience.
In this example, the brand used the "Success Kid" meme as part of one of their regular social media campaigns: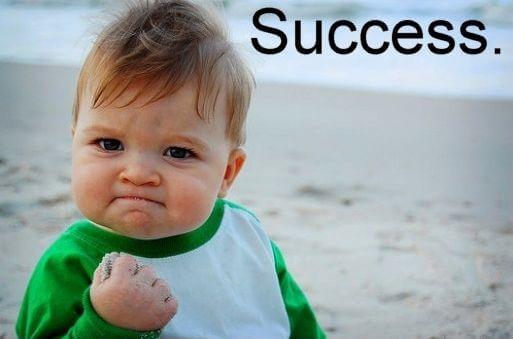 Club Orange runs a weekly "Crate Friday" contest in which they send a full crate of their product to one of the people who comment on their Facebook update: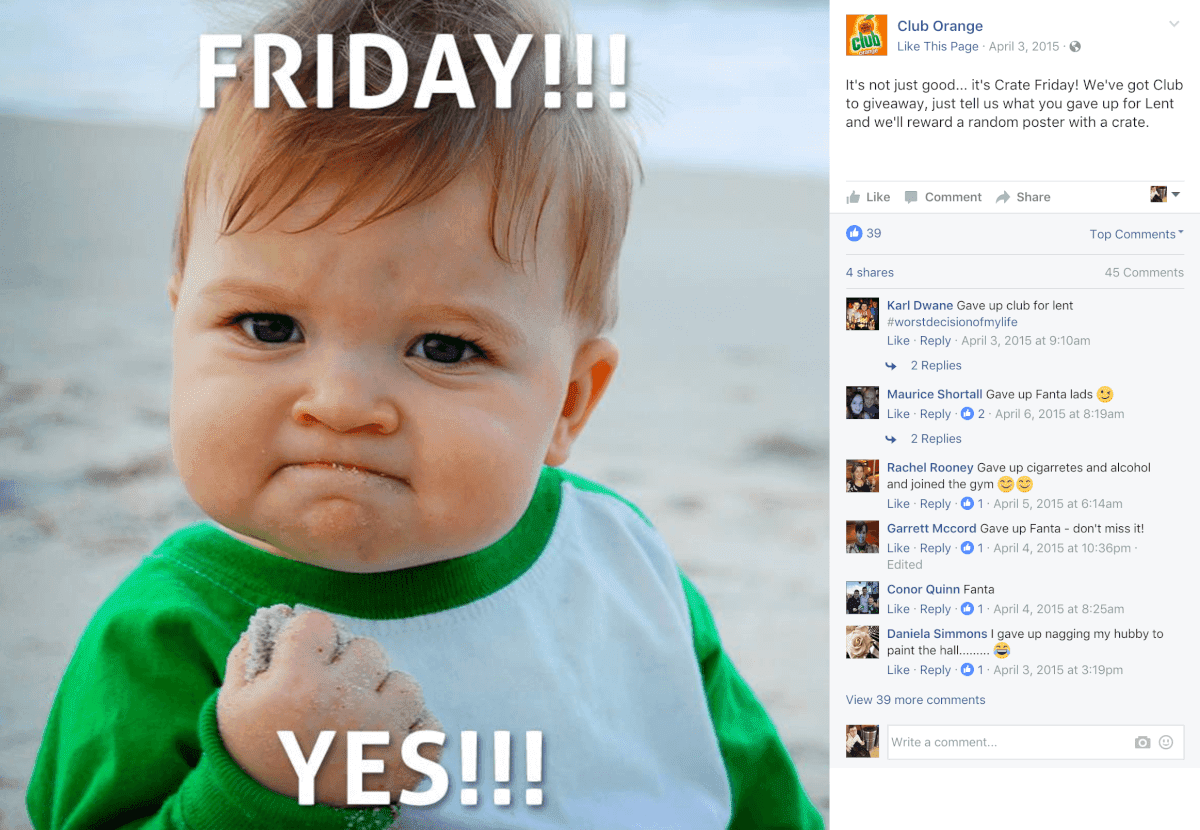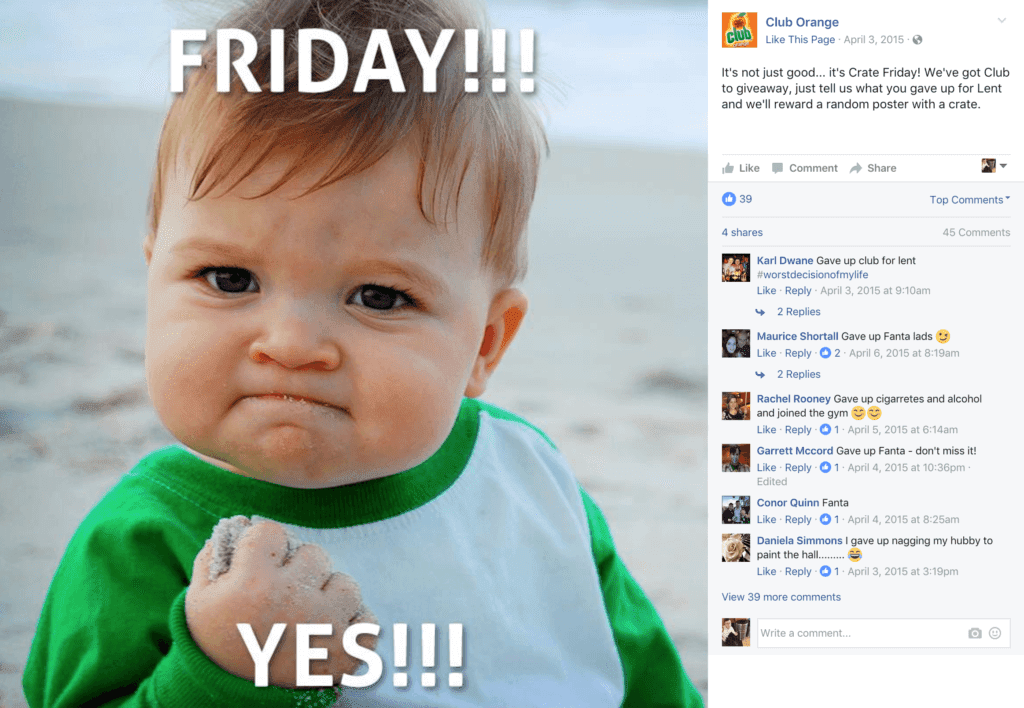 This use of meme misses the mark because of how disconnected all elements are — there's no link between the image, the contest, and the question Club Orange is asking to engage their followers.
To make sure the memes you use on your Facebook page click with your audience:
Use an Appropriate Tone
Success on social heavily depends on the voice and tone brands use—and memes are part of that. Voice and tone matter because they provide consistency for the personality of your brand.
For some brands, memes come as a natural fit to their existing content. But for more serious or professional brands, finding the right tone makes all the difference between a successful meme and a total flop.
Good Example: Gucci
Luxury fashion retailer Gucci is not the first place you'd look for meme marketing. Nevertheless, the brand has found an inventive way to capitalize on the popularity of this internet phenomenon.
Gucci has recently featured a series of commissioned memes on their Facebook page, many of which depict Gucci products. In this example, they have appropriated the "Arthur's Fist" meme that was popular in late 2016: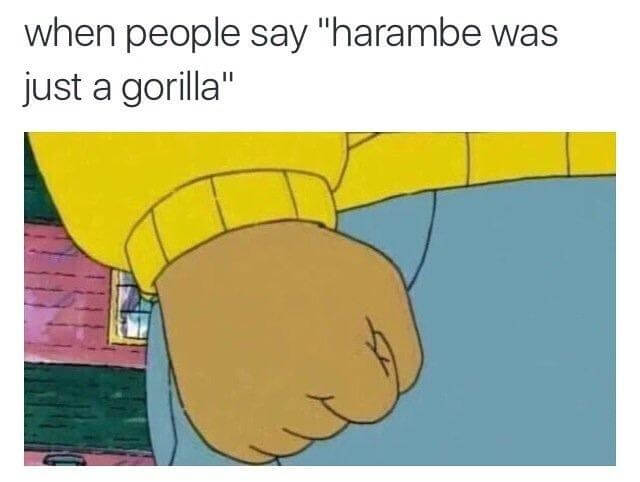 Gucci: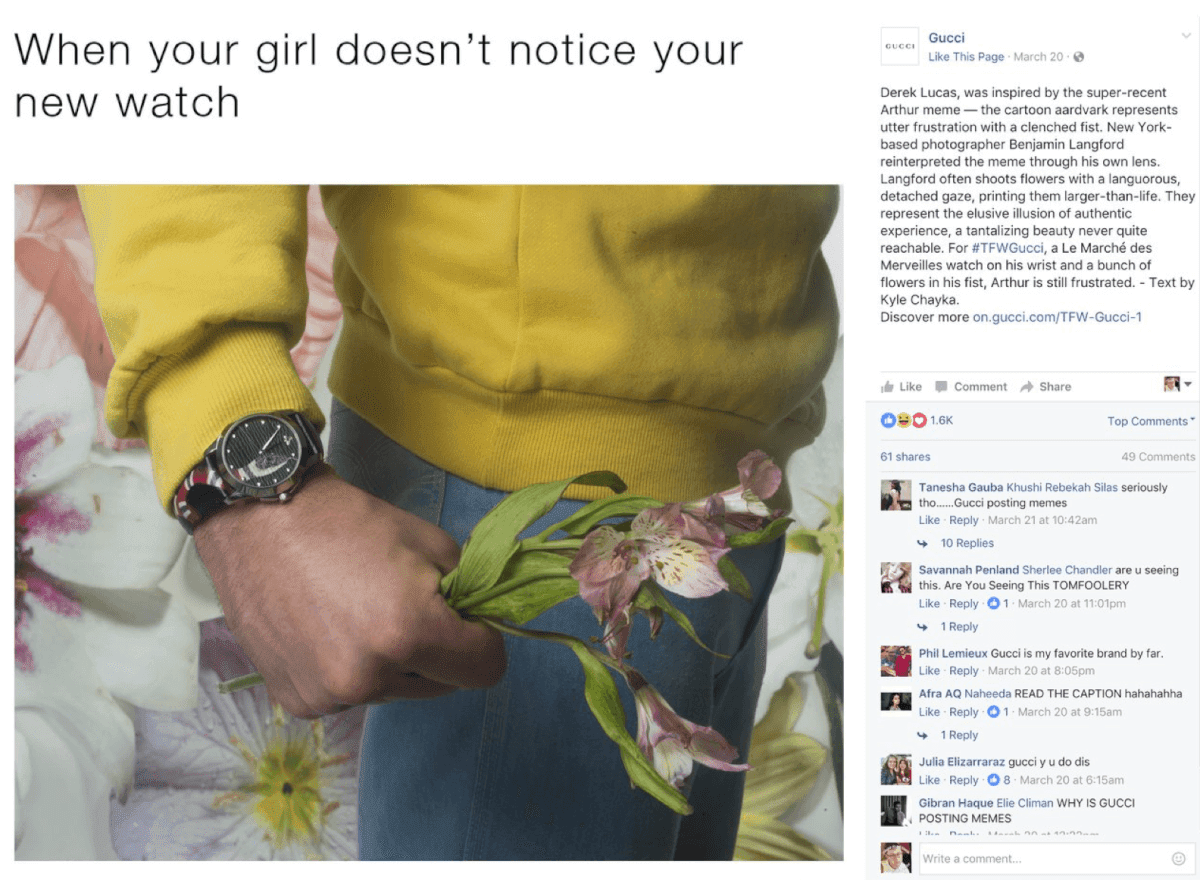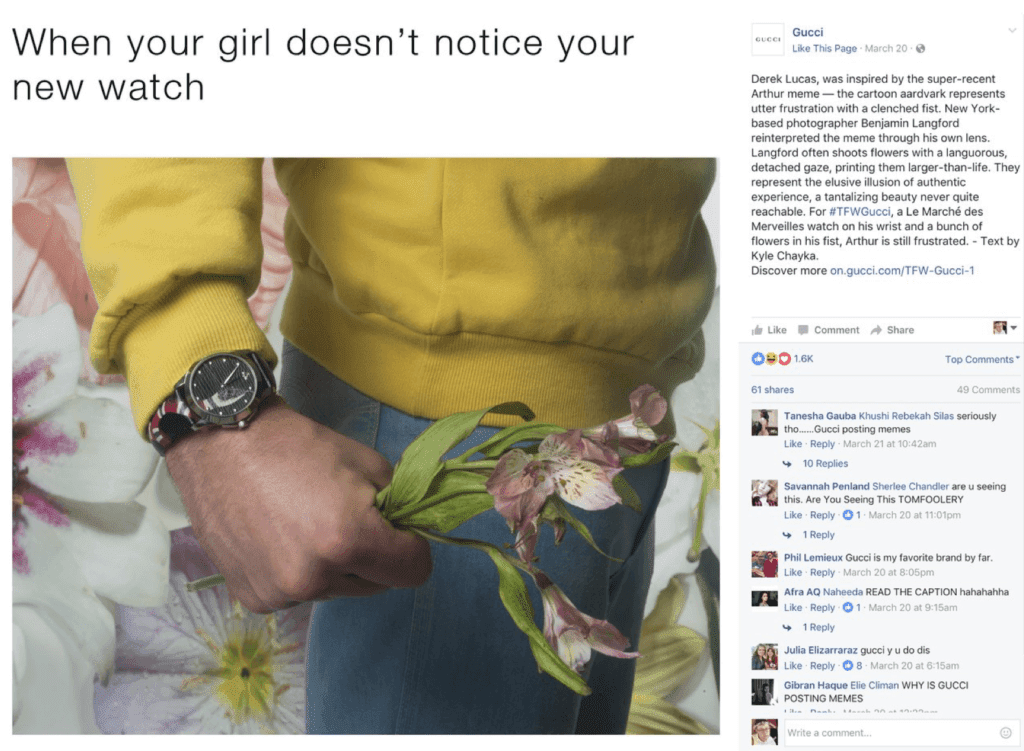 Notice the great caption that goes along with the image. The accompanying copy describes the image in the same way a curator would describe an artwork. This is an inventive way to fit the meme into the personality of the brand, while still benefitting from the link to popular culture.
Even though this example doesn't use the original meme, most brand followers spot the connection immediately.
Bad Example: Club Mate
German beverage Club Mate, which is well-known for its affiliation with Berlin's raucous and youthful nightlife, has taken advantage of meme content in its Facebook presence.
The "Oscars Best Picture Meme" arose in the aftermath of the 2017 Oscars, where the incorrect winner was announced, and the ultimate reveal occurred by a camera shot of the correct winning card: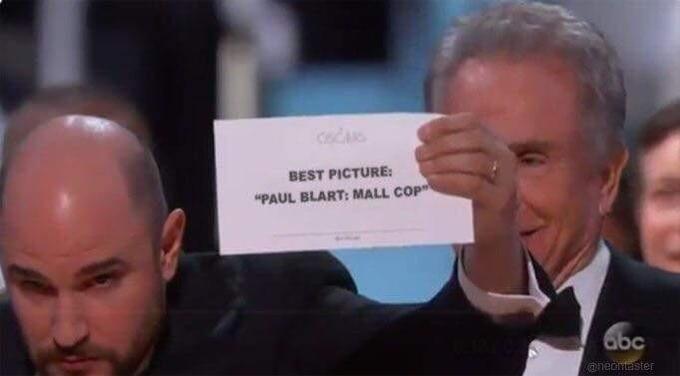 By linking itself to the event, Club Mate is making a risky bet — many people were upset because they felt the whole mix-up was emblematic of racism. Instead of being a lighthearted meme, the Oscars debacle turned into a political issue with a lot of commentary surrounding the event and its aftermath.
Club Mate certainly had no intention to make any allusions to racial issues, but this underlines the importance of thoroughly considering all aspects of a meme and how it may be perceived before using it.


To make sure you're using the appropriate tone in your memes:
Include a section on voice and tone in your social media strategy guidelines and make sure everyone on your team follows it.
Don't try to sound too smart with the language you use, and make sure the memes are not too obscure. The beauty of memes is in the fact that they can be understood by everyone in the audience.
Make sure you don't sound offensive with your memes. Poking fun at racial and gender issues is obviously a big no-no. The best policy is to keep things lighthearted when using memes.
Develop a Great Taste for Using Humor
All memes rely on humor, so it's essential to know just how much of it to inject into a meme for your brand. Using humor is always the easiest way to make your brand sound human and create an emotional connection with your audience.
Obviously, making fun of your customers should be avoided, but even poking fun at your brand can backfire, as we see in one of the examples below.
Good Example: New South Wales Police
The police force of New South Wales in Australia has successfully appropriated memes for public service announcements. Here, they've taken advantage of the "Persian Cat Guardian" meme, which uses an image of a poorly taxidermied cat to express disbelief at a hypothetical situation: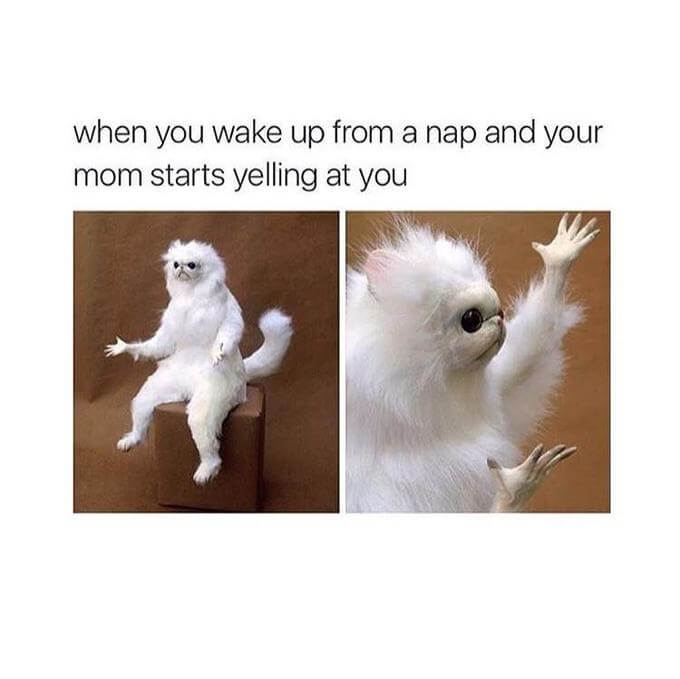 NSW Police Force uses the meme to remind their Facebook audience about the dangers of speeding.
This is a great use case because this kind of humor is unexpected from a "boring" organization such as the police. The meme immediately draws people in and encourages them to read the full status.
Moreover, by using such a lighthearted tone, the NSW police manages to get across their point on a controversial topic that may have otherwise provoked a heated debate. What's more, they even sneak in a statistic — without the meme, this message would feel dry and boring.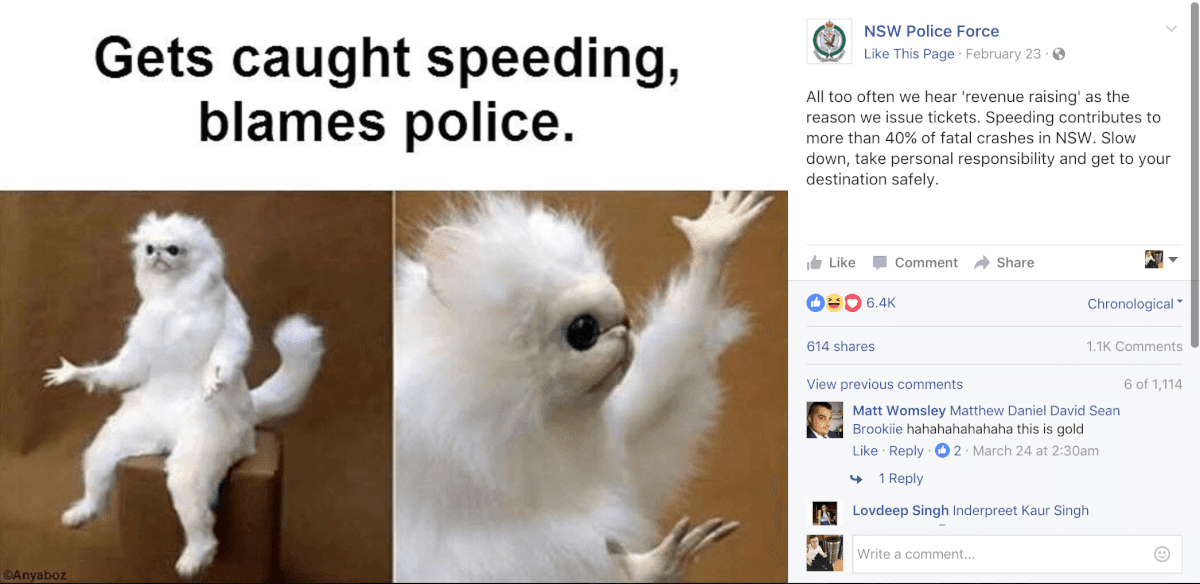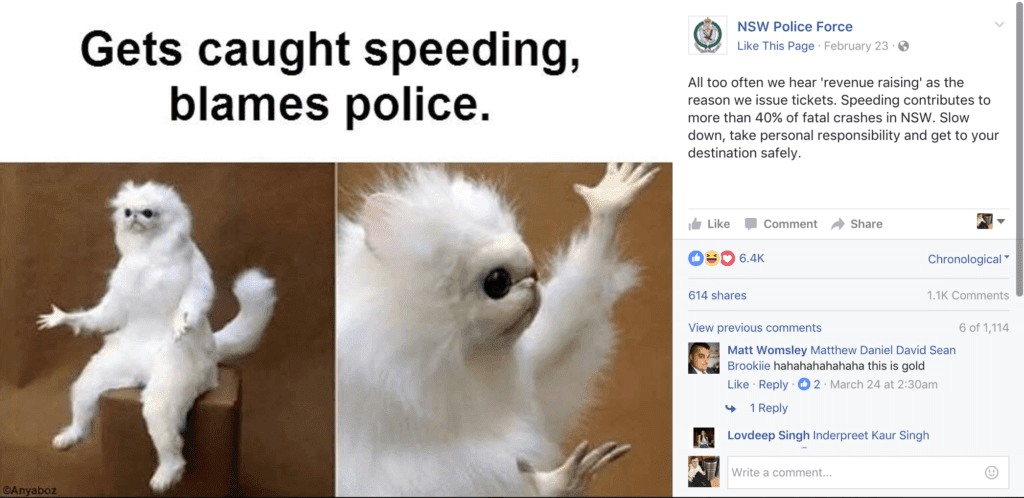 Bad Example: Jimmy John's
Sandwich company Jimmy John's is a no-frills chain known for its no-nonsense, self-deprecating approach to its brand. And while that's a great approach to have, it should always be used with care.
In this example, we see Jimmy John's use the "Be Like Bill" meme, which disparages people who are overactive on social media:
But the Jimmy John's meme doesn't quite hit the mark: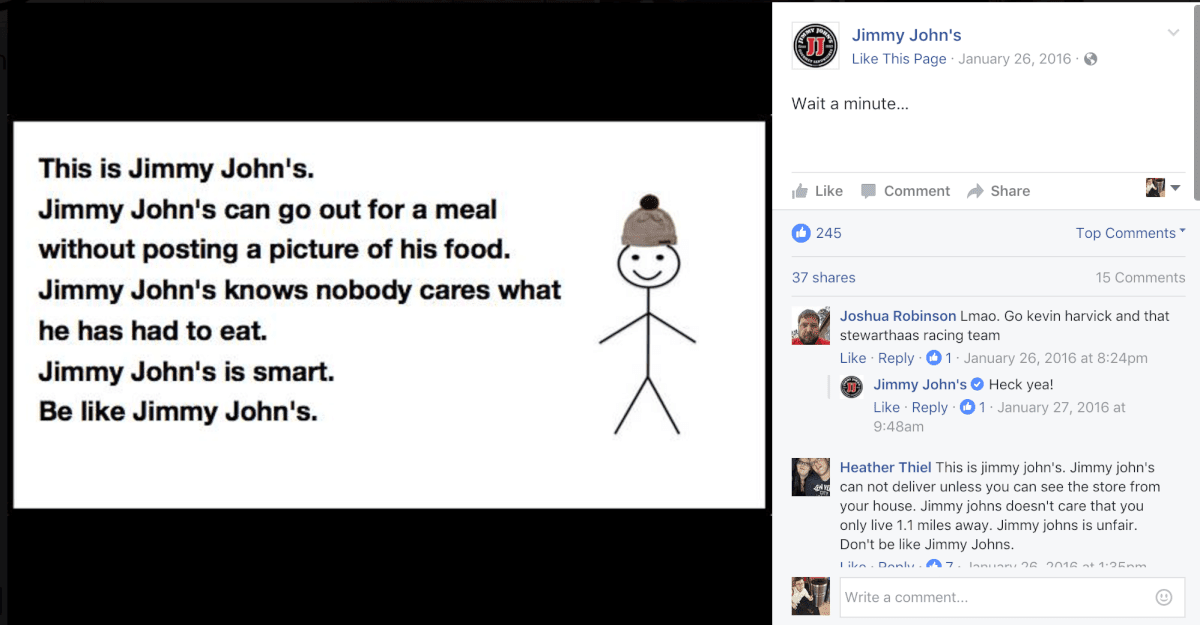 A large share of the brand's audience is heavily committed to social media — telling them that it's not worth posting what they're eating might be perceived as a signal that it's not worth to be a customer of Jimmy John's at all.
Additionally, happy customers who post on social media provide a great opportunity for word-of-mouth promotion. By discouraging their audience from sharing their experience, Jimmy John's is missing out on the chance to have those people serve as brand ambassadors.
To make sure you're using the right amount of humor in your campaigns, remember to follow the basic rules:
A joke can go a long way with your audience, especially if they're not expecting that level of informality from you. Just remember that there's a limit to how much you can use this tactic before it gets predictable and commonplace.
Sometimes a good joke is too tempting to pass on, but remember that your brand is on social media to achieve its business goals, not to post anything funny that comes to mind.
Embed Your Brand in a Meme
Some companies venture beyond the established tropes and try to create their own meme where the brand takes center stage. A few are lucky enough to inspire memes, but not all of them have the gumption to capitalize on those opportunities.
In either case, having a meme that features your brand go viral is great for brand recognition.
Let's see what makes the difference between those who succeed and those who fail:
Good Example: Netflix
One of the most surprising outcomes of the success of Netflix's Stranger Things was the slew of memes surrounding a relatively minor character, Barb. Through the popularity of these memes, Barb has come to symbolize particular topics and ideas many of us care about.
The Barb-meme phenomenon came as a surprise even to the creators of the show, but Netflix did not hesitate to take advantage of it. Below, we see the brand sharing images that do fan service to lovers of Barb, and capitalize on the memes to generate even more buzz about the show.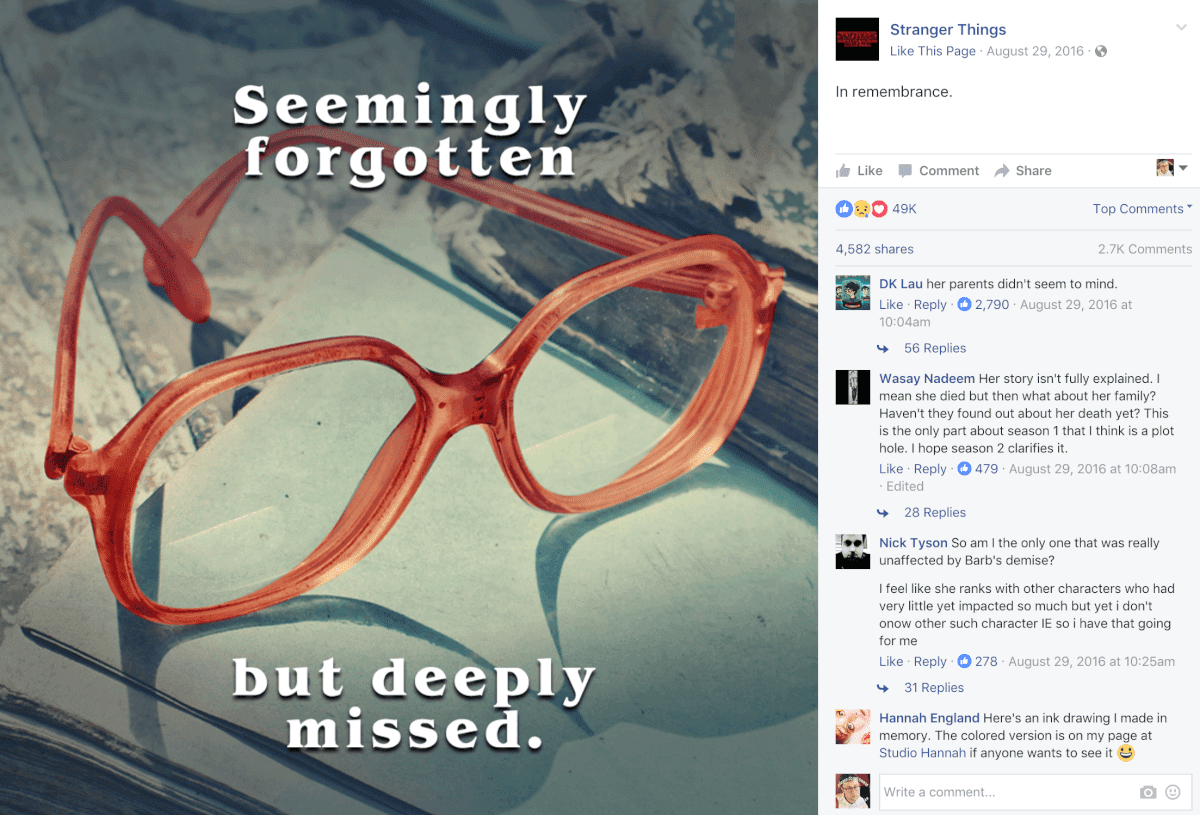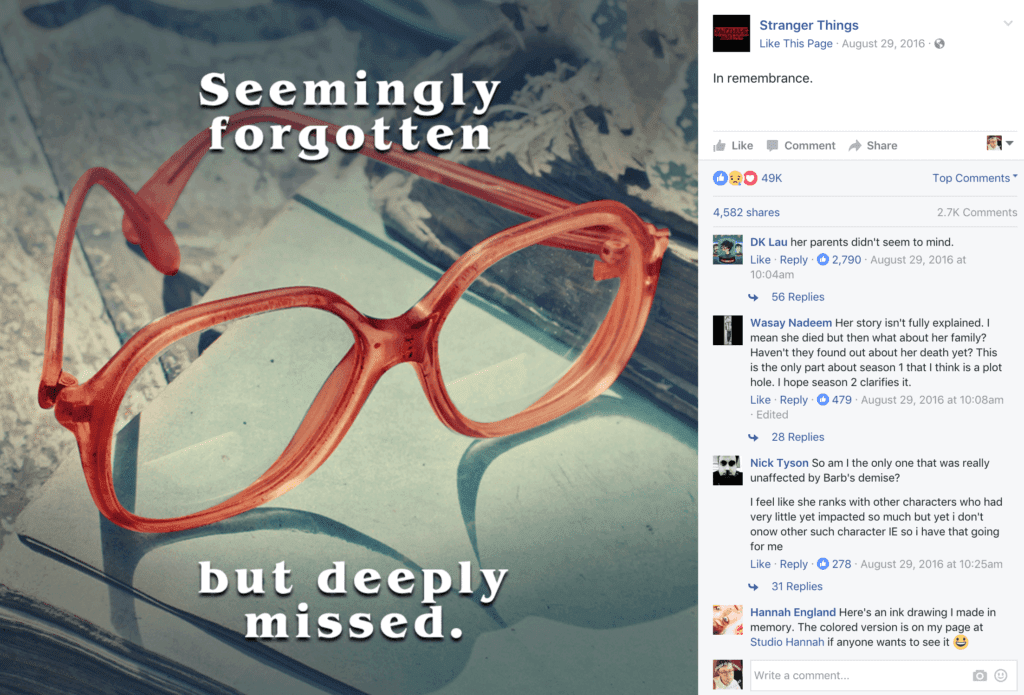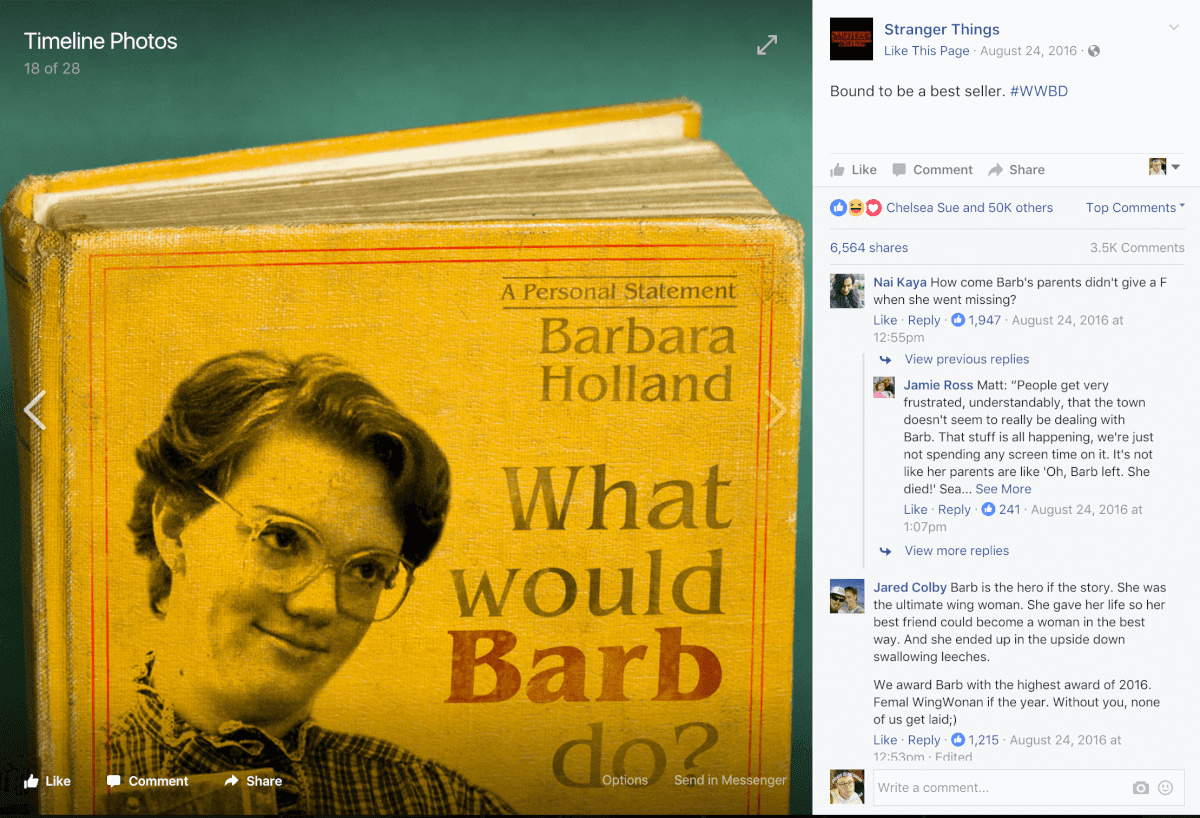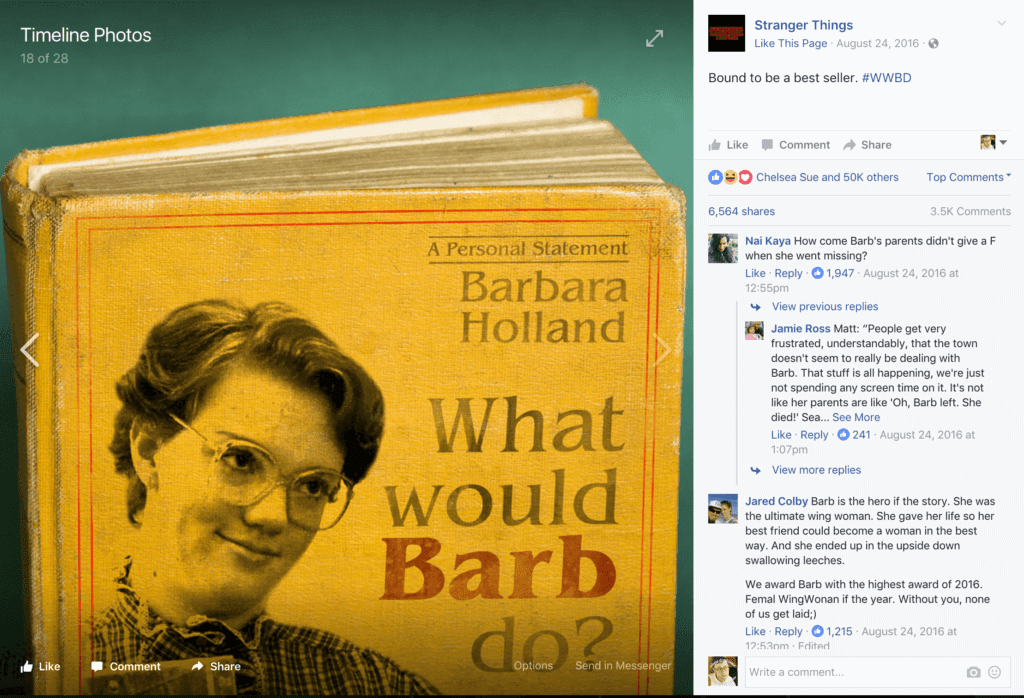 Bad Example: Doritos
Doritos misses the mark in trying to create amusing memes that include the actual tortilla chips. While humorous and shareable, they miss the point of memes because they depend on already existing tropes. The result is an unconvincing attempt to blend humor with their brand.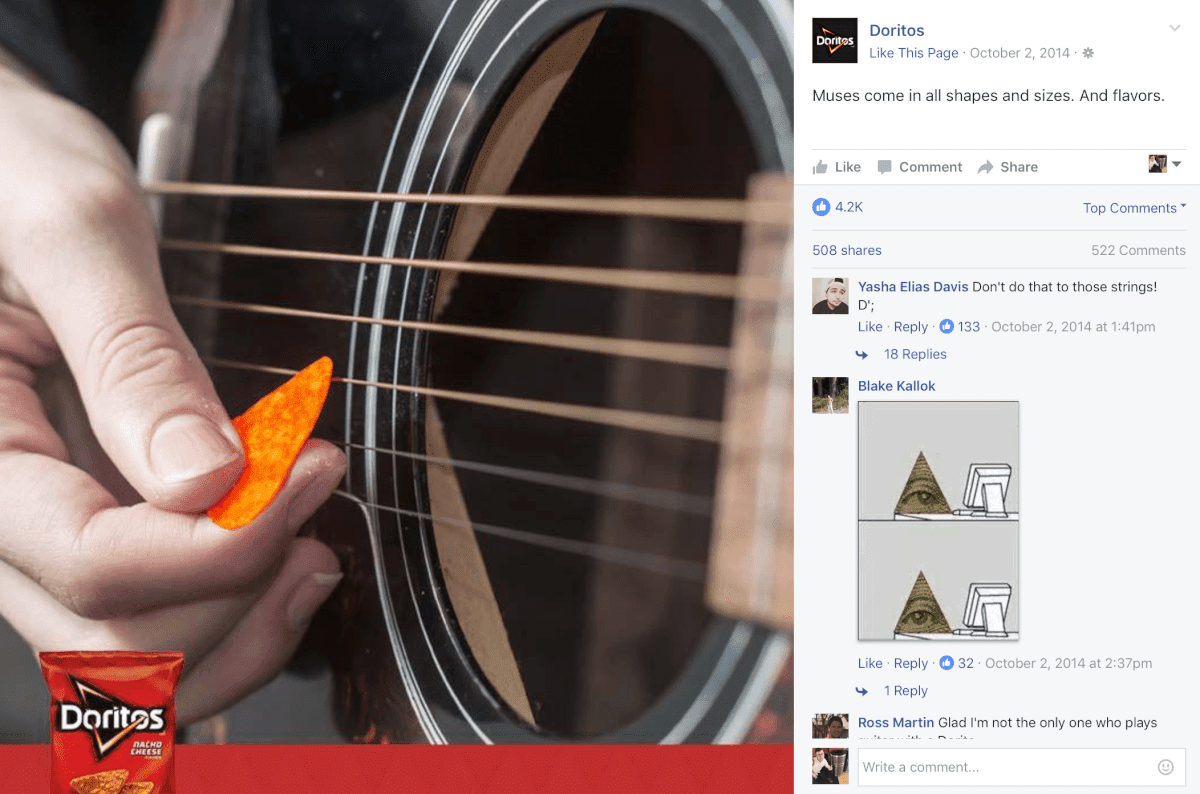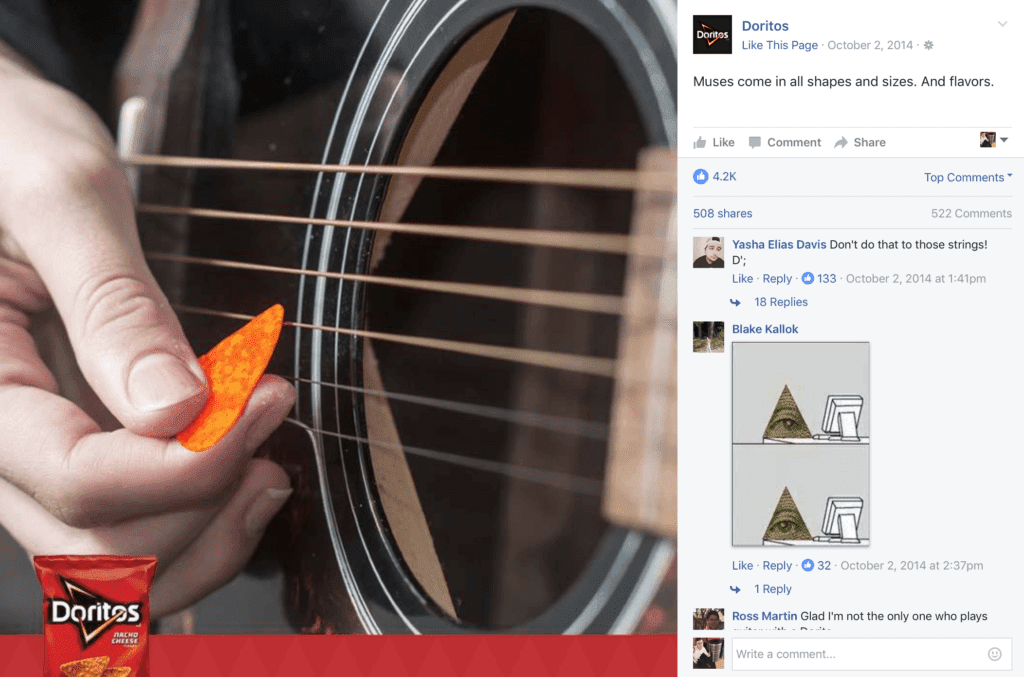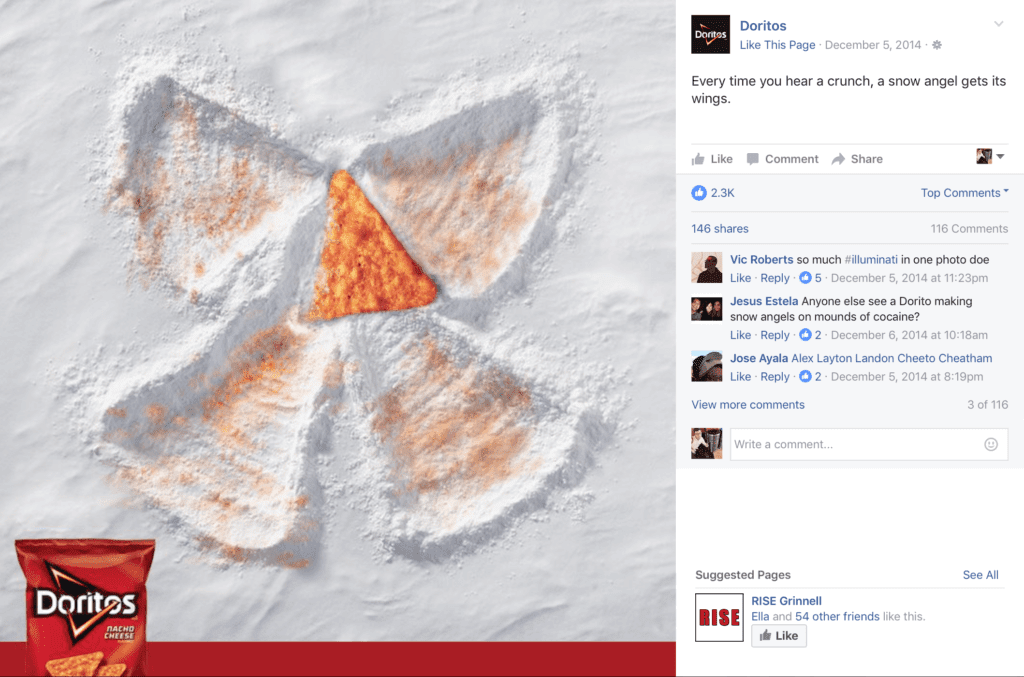 If you're looking to embed your brand in a meme, remember the following:
It should be simple enough that the majority of your audience can understand it without further explanation.
The meme cannot be about your brand, it can only feature it. Pushing too hard will make it easy for people to recognize your effort for what it is — an ad.
The Tools You Need to Create Your First Meme
To recap, brands interested in including memes in their social marketing should think about the following elements:
They should make sure memes would fit with their audience
They should make sure to use an appropriate tone
They should be careful about how they use humor with memes
They should consider how their brand fits within the meme
After considering these, you're ready to start using memes in your social media channels.
The first step is to keep an eye on KnowYourMeme.com to stay in the know on trends. Sharing an old meme or overusing the same one are two easy ways to spoil your efforts before you've even started.
There are many websites that can help you create a meme quickly — imgflip, Meme Generator, and makeameme.org are just a few you might find useful.
Take slow steps, experiment, and hopefully, you'll find the power that memes can create for your brand. Just remember that — like any superpower — memes should be used responsibly.