Are you getting ready for Sales Seasons or are you still enjoying the summer holiday season?
Have you started mapping out your Black Friday bargains and your Christmas shipping schedules? 
Well, if you didn't yet, it's time to start NOW. 
An essential part of getting ready for the holiday/sales season is starting early enough to truly be prepared when it comes rolling around. And the time to do that is summer.
In this post, we're going to get you up to speed on what you should be doing for your  Facebook, Instagram, and Google Ads so that everything will fall in place when the time comes.
Fold your beach towel and put the sunscreen away, you've some reading to do!  😎
Why You Can't Wait Until It's Actually Sales Season
As someone who worked in retail, I know that people like to sometimes put off holiday shopping until the last minute. I literally had a man run into the Kay Jewelers where I worked at 6:45 on Valentine's Day to buy something before his girlfriend met him there at 7. Talk about a gamble.
Businesses, brands, and advertisers do not have that luxury, especially because people start to make buying choices long before they'll actually swipe that credit card.
The early bird absolutely does get the worm, both with customers who are ahead of the game and those who try to come crawling under the store's gate as you're shutting it on Christmas Eve (also a thing that happened to me, and I was only at that store for one holiday season).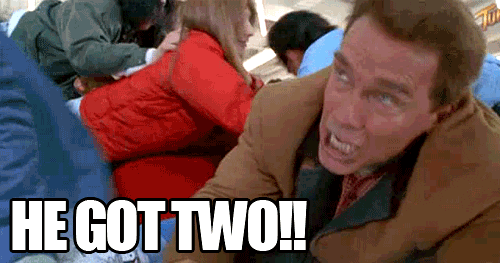 If you really want to be ahead of the "Sales Season" game you need to get ahead of schedule on those days.
You really want to coordinate your overall marketing strategy and PPC campaigns now, so that everything is in alignment.
In brief, you need to:
Choose the products or services that you want to promote and decide on any package deals/bundles or offers that you want to be using to get more sales.
You'll also want to do what you can to have the right inventory in place to keep up with expected demand.
Last but not least, you need to make sure all the components of your ads (images, video, texts, CTAs, and so on) are ready or WIP, because you might also want to start running your campaigns much earlier than you'd think.
We created a calendar infographic that shows you exactly when you should be planning different sales campaigns, and when to start executing them.
With a lot of customers planning their Christmas and Hanukkah purchases before November, you need to be preparing those campaigns now (Halloween can wait until September), so you can start running those campaigns appropriately.
Download the marketing calendar!
The Sales Season Ads Checklist
You know you're supposed to start getting ready for sales season's ad campaigns now… but what exactly does that mean?
There are several essential steps that you need to take, and to make it a little easier for you, I've compiled them into the checklist that I go through with my clients.
These tips all apply to Instagram, Facebook, and Google Ads, and under each action item, we're going to go over specifics for each platform if applicable.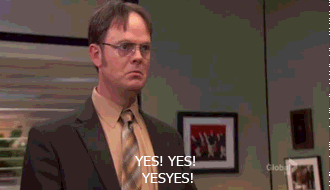 Make Sure Your Accounts Are in Working Order
Right now, take a look at all the ad accounts that you plan on using.
Facebook and Instagram are synced under the same system, so that really only leaves two different big accounts to watch.
Make sure that your accounts are in good standing order.
Is there a ban or suspension that you missed? Have a lot of your ads been rejected, meaning that you need to be a little more careful?
In addition to this, you'll want to make sure that all of your tracking systems are in place.
Check that your tracking pixel is working, because this will affect accurate conversion tracking and its ability to create custom audiences.
You'll want to do the same for Google Ads, which you can learn more about here.
Set Goals & Choose Offers Tied To Them
What offers do you want to run during the sales season?
Are you going to offer package deals, free shipping, or discounts on Black Friday? Will you have a line of exclusive holiday products, or will you market smaller gifts as "stocking stuffer" to increase sales?
Plan this now.
You want to have the inventory on hand, but these are also the basis of all of your campaigns, so you can't do a lot if you don't have them planned out.
You'll also want to set goals at this stage.
How much do you want to sell? What's your target CPC, and what can you afford to spend? What ROAS are you hoping to get?
As you're setting these goals, you'll be able to assess any potential bid caps that you need to set or how much you'll need to scale your campaigns.
This will again shape your campaigns, so decide this early on.
Map Out Audience Targeting & Segmentation
How are you going to set up your targeting?
Decide this early on, because it's a crucial part of creating those strong campaigns, especially on the copywriting front.
For Facebook, Instagram, and Google Ads, this will include choosing what essential demographic, location, and language targeting you're going to be using.
For Facebook, Instagram, and Ad Sense, it will also involve looking at retargeting options.
Which custom audiences do you want to use, and what special offers, products, or copy do you want to show them specifically?
For Google Ads and all other types of search ads, doing extensive keyword research and understanding how those keywords will translate to potential sales will be important.
Getting an idea of how different audiences and different searches will be responsive to different ad copy or products will be important here. You'll also want to choose negative keywords to add to your campaigns so that you can weed out irrelevant searches and clicks as much as possible.
Update Your Product Catalog
Have a product catalog for Facebook that you're using for your dynamic ad campaigns? Now is the time to update it.
Update your catalog or (even better) create a product catalog for Facebook specifically for the holidays if appropriate.
Do this ahead of time so you're ready to go for the start of your campaigns.
You can see more about updating or creating a new product catalogue here.
Create the Necessary Landing Pages
Both Google Ads and Facebook/Instagram Ads want to see that you're sending people to the right place. If not, your ads could be rejected, or you could end up paying for clicks and not getting any sales.
Send users directly to the landing pages for the products they're viewing, and make sure that they're mobile optimized for best results.
Check this guide on how to How To Setup a Landing Page That Convert on Google Ads and this collection of  the
Best Landing Page Creation Tools.
Bust Out All The Tricks
This is not the time to choose the easiest ad format and stick with it.
Bust out all the tricks that you know how to use if you think that they'll help you get results.
For Facebook and Instagram Ads, this entails: using more carousel ads, incorporating video into your campaigns, and including dynamic ad campaigns or collection ads.
Always use "Shop Now" CTAs, and look at how the campaigns are looking on each placement type.
For Google Ads, this will definitely include using dynamic keyword campaigns.
Dynamic keyword campaigns lets you set a default phrase which then adjusts based on a user's search to show them exactly what they're looking for. So, you can set up your campaign to read as "Big holiday sale on [kitchen aid mixers/ teapots/ electric teapots/ bakeware / pots and pans]." When a user searches for "sale on bakeware," your ad campaign will read "Big holiday sale on bakeware," so the ad copy will be tailor-fit to what they're looking for.
Using dynamic keyword for your Google Ads will make your campaign management much more effective, but doesn't require you to create 400 separate  campaigns.
Just make sure they're going to the right landing page.
Get Your Ads Approved Ahead of Time
In the AdEspresso University group, we see a lot of posts from time to time (including recently) saying that some people were experiencing longer wait times to get their ads approved.
This is the last thing you want during the holiday season, so side-step potential catastrophe all together by submitting your ads for approval in advance.
Just because your ads are in the system doesn't mean they'll start running right away, so take advantage of the scheduling capabilities with your ad campaigns.
Plug your ads into the system of your choice at least several weeks in advance when it come to "sales season".
Remember that you can always edit them later (though this will require approval again, so don't wait until the last minute if possible), but that by getting your ads imported into the system as a whole, you reduce the risk of missing a day or two of peak campaigning because the approval system got backed up.
And, this way, if your ads come back rejected, you have plenty of time to troubleshoot, make adjustments, and then resubmit them for approval.
Sales Season Preparation Best Practices
Santa has his list, and now you have yours, too.
Aside from the checklist above, however, there are a few more best practices that you'll want to keep in mind when you're planning and executing your sales season holiday campaigns.
Consider running tests early.
I always think testing early is a good idea when possible. This can take the form of finding out which types of ad formats your audience is most receptive to on different platforms, or seeing which offers get the most clicks on your organic pages. Having a good idea at what will work before you actually start will help you get it right the first time.
Get ready to split test.
This is one reason that I love AdEspesso so much– it's so gosh darn easy to split test images, offers, and copy. Don't shoot yourself in the foot by creating just one version of every ad; instead, test out multiple different lengths and styles of copy, several visual components, and different CTAs if appropriate. Not only will this help you find the perfect combination instead of guessing, but it will also keep frequency low and get you more results.
Know that you're going to be spending some money.
PPC has always been a pay-to-play game, and that's never more true than peak advertising seasons. You can expect CPCs to go up across the board during the holiday season. While it isn't always the case, being prepared is better than being caught off guard. Consider raising any bid limits you have set in place if you can afford to do so.
Adapt.
You're going to need to watch your campaigns particularly closely during the holiday season, which can sometimes be particularly volatile. Adjust and adapt instead of getting too worried. Scale the campaigns doing well, funneling more of your budget to them from the ones that aren't doing so hot.
Don't neglect organic marketing, too.
I know this post is all about PPC, but don't rob yourself of an opportunity by neglecting your organic, too. Pepper in a few offers ahead of time so that your followers are aware of what you have going on. If you're able to get a few sales that way without having to pay PPC costs for them, why not?
Final Thoughts
There is so much to gain by pulling ahead of your competition come sales season that it only makes sense to start right now.
By being prepared, none of your campaigns will be rushed, so you will have had the time to select the perfect images, write high-converting copy, and have strong strategies based on audience segmentation in place that you may have even already tested.
With so much on the table, after all, we can't afford to mess this one up.
Start getting ready for sales season now, and we're confident that you won't.
What do you think? Are you getting ready to map out your sales season campaigns? Have you already started? Do you have any horror stories about starting too late? Share your thoughts and questions in the comments below!