We've all been there. THIS campaign is gold. The headline is irresistible. Ad copy clever. You've spent hours fine-tuning the image selection. And yet… The click-rate is atrocious. Traffic nonexistent. And sales? Crickets. WTF.
The good news – despite your lackluster results believe it or not – is that Facebook advertising is still a viable medium. No need for rash decisions to throw the baby out with the bathwater.
The bad news is that searching for a 'silver bullet' is a waste of time. There's no single switch to flip and turn performance around. The reason your campaign is failing is because… it's just not good enough.
But fear not, because there's a simple guide to help diagnose your failing Facebook advertising ROI, improve each element one at a time, and turn results around.
Here's how.
How to Improve Your Facebook Advertising ROI with a 5-Point Ad Model
Chances are, this is the first time you've run a campaign like this.
You're borrowing or adapting from old stuff, but this combination of variables is new, introducing a certain degree of risk; flailing around in the dark until you hit on the perfect combination.
That means there's no map to follow. No list post that will work, exactly as advertised, for you.
The rapid pace of innovation in the digital marketing arena means that you're often tasked with trying campaigns for the first time, unsure of exactly how they're going to work. Small missteps should be accepted to a certain degree, as long as you can iterate and fix things in time to prevent sinking your entire budget with nothing to show for it.
That's where good models come in. They help you keep sight of the fundamentals in spite of all the unknowns around you. (Plus, who doesn't like a good list?!)
So I'll show you mine if you show me yours. K?
You probably already know these things, so we'll expedite the translation.
Offer: What you're giving away
Channel: Where you're giving it away
Audience: Who you're giving it to
Ad Creative: Why should they care?
Landing Page: When do people redeem it?
Pretty easy and self-explanatory, right?
#Winning advertising campaigns somehow get all of these elements to align. But…
Everything in marketing depends largely on context. Put another way; success is largely dependent on how this campaign will fit in with your broader sales funnel.
This article is 'Part 2'. The first one examined how a successful Facebook sales funnel should look. It's an excellent resource for reference that ended with two parting thoughts:
Some steps in a sales funnel are more suited to one particular business over the other (for example, B2B companies need to maximize lead gen but can forget about closing sales via ads)
Figure out where you're underperforming to improve results across the board
This one picks up where that left off. It's more of a field-guide to iterating on-the-fly. We're going to run through a few common problems to see if we can help you isolate which variables aren't working, from those that are.
Let's see how this works.
Hypothetical Example: Birchbox Promotion
Birchbox, for those unfamiliar (aka all men reading this article), is a subscription service that sends you a quaint monthly package with samples of grooming and other personal care products.
They also have an eCommerce component, where you can purchase the sampled goods through their site.
Men may not know they have a great lineup of products for them too, so let's try to increase awareness and leads with a simple contest (because they influence purchasing decisions for 3 out of 4).
That means the campaign variables might look like:
Offer: A Facebook contest for one, free annual subscription to Birchbox.
Channel: Hosted on Facebook to increase potential virality.
Audience: Fans of our competition and our featured products' fans.
Creative: Enter to win!
Destination: Website landing page.
The campaign kicks off without a hitch but two weeks in, results are bleak.
Not enough people are entering. Viral mentions are low. Your feeling internal pressure as time slips away like the sand through an hourglass. (Poetry!)
What's going on? How are you going to fix this?
3 Reasons Why Your Facebook ROI is Failing
Counterintuitively, you should begin at the end to start figuring out what's broken.
That's because the last two elements are more tactical (which are easier to fix on the fly), versus the first three which tend to be more strategic (dictating what appears in the last two tactics).
So let's start with your ads and landing page.
Potential Problem #1. Creative Mismatch
The first step to figuring out why things aren't working is to take a look at the combination (or lack thereof) of the landing page and ad creative.
Landing page optimization is a bit off topic here, so for now, focus on simplicity and clarity. For example, our latest social proof eBook landing page is a great example that follows best practices:
Eye-catching headline
Visually-stunning imagery
Action-oriented call to action
After sorting that out, you can move onto the ad creative.
Again, employ straightforward and commonly accepted best practices. Start with an analysis of 37,259 Facebooks ads to see what works (and what doesn't).
Specifically:
Short, punchy headline
Descriptive ad text
Employe negative messaging
… and many, many ads.
One such example comes from MeUndies.com:
Powerful headline? Check!
Negative messaging with gross fact? Check!
Attractive people in their underwear? Check!
Your ad creative should also 'match' the landing page as closely as possible.
That means similar (if not the same) headline and design, emphasizing the same value proposition, etc., etc. Wordstream has a great article on 'message match' for more.
Now you can A/B test these variations until your heart is content to improve results. Easy peasy.
Yes, ad variations alone can increase results. (We did an experiment that would have resulted in a ~$14,000 windfall.)
But here's a dirty little secret. Going beyond ad creative testing can have a dramatically bigger impact on performance.
Specifically, starting with the audience you're targeting.
Potential Problem #2. No Specific Audience
If you go back and read the initial 'sales funnel' post, you'll notice one thing in common for all of the audience selection methods.
With the exception of the very 'top of the funnel', they're all built on custom audiences.
That means you're accurately identifying people based on some small bit of feedback you've received from them.
For example, that commonly means…
Lead Gen: Retargeting website visits over the past 30 to 60 days
Sales: Customer audiences of existing leads, excluding customers
Promoters: Custom audiences based on purchase segmentation
Promoters: Custom audiences based on your email database
The point is, you should have specific audience targeting for each step of the funnel. Many times the primary culprit comes down to a vague targeting of a general audience, and your message doesn't resonate, inspire, or scare.
Going back to our Birchbox campaign example, after a few minutes of digging your seeing that overall campaign impressions are low. Not enough people are entering the contest because not enough are seeing it in the first place!
Start broad. Birchbox has a lineup of great products they feature, so why not 'piggyback' on the existing fans of those products to include in your targeting. You could also use a tool like Open Site Explorer to identify which press outlets have featured you in the past, and target their Facebook fans as well.
The first three sites listed are as good a place as any to start. They might even help you discover new audiences you haven't previously thought of (like the crossover between young technophiles and your fashionable products).
Once you DO start getting enough people in the funnel, begin narrowing it down. Emphasize retargeting your website visitors over the past 30-60 days. You can even include some email leads who may not have purchased from you yet.
Now the combination of Audience + Ad Creative + Landing Page should make things a little easier to analyze. If you can see that someone has read your 'Mens Skincare 101' article, you know exactly what the ad creative and landing page should look like.
But chances are, you might still need to take this a step further.
If your campaigns are STILL underperforming, your offer(s) might need some reexamining.
Potential Problem #3. No 'Tiered' Offerings
Your well-intentioned, yet equally annoying realtor friend on Facebook spamming you with listings is doing it wrong. Obviously.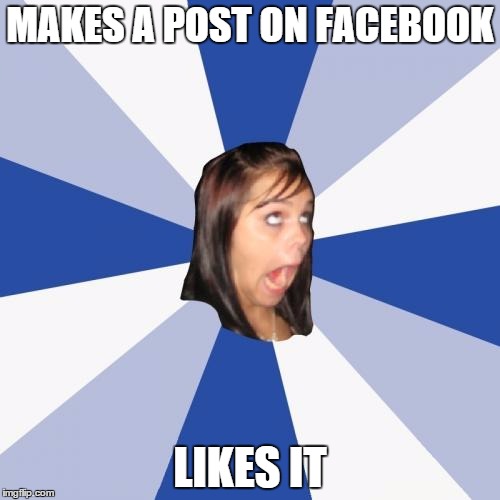 But why?
Because you don't care about their listings.
Not because you're a jerk. You just don't see any value in what they're talking about.
Unless you're actively in the market for a house, there's no need awareness and therefore, interest, in what they have to say.
In other words, their offer doesn't appeal to you.
The first fix would be to simply change the audience selection (as we've discussed). However, a bigger issue now becomes the 'other' potential offers they could (and should!) be employing.
This long winded example holds true in your business as well. If you can't expect people who've never heard of you to hand over their credit card immediately, you need to move upstream. You need other offers to get their attention, interest, and trust. Which in turn, provides you with data of some kind to leverage in creating more detailed custom audiences.
For our example, let's zero-in on the first two, 'Attracting Visitors' and 'Lead Generation' because complaining about your rate of 'Promoters' is kinda a #firstworldproblem.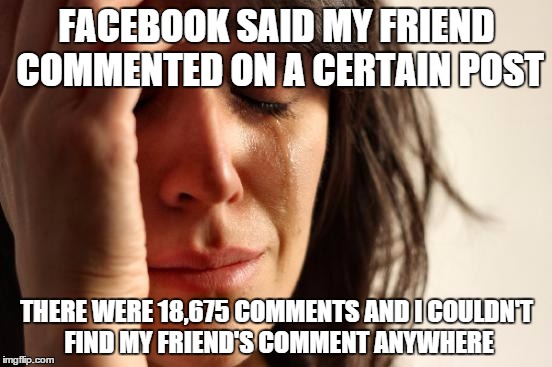 Admittedly, your 'offer' is the most challenging to change mid-campaign. But you can't give up now.
The best offers maximize perceived value relative to cost.
Initially, you were only going to give away one free subscription. But let's raise the stakes to 10 and drastically increase the odds for people. Starting with your own products and services can help keep out of pocket cost low.
But maybe it's not exciting enough. Let's go find campaign partners who could pitch in their own products as well. Like they've done previously with Vashi.com.
The end result is an extremely valuable offer that cost all brands involved pennies on the dollar. There's also the added benefit of having greater potential reach built-in.
Conclusion
Failing campaigns offer the wrong value, to the wrong people, with the wrong message, at the wrong time.
Even ad campaigns. Especially ad campaigns.
Getting these campaign variables to align is even more important because advertising compresses the typical timeline into a few days or weeks. Problems become highlighted and exacerbated often before you can address them.
When things turn south, it's tempting to start messing with tactical 'best practices' as the images in your ads or headline on your landing pages. But often the bigger wins can be found a little deeper in your campaign's strategy. Making sure you have a tight audience selection will give your ads and landing pages a fighting chance. So long as your offer is compelling to these people in the first place.
Tactics and best practices are a great place to start. There's no shortage of blog posts floating around with simple checklists to follow.
But if your Facebook advertising ROI is struggling, it pays to look at the big picture.