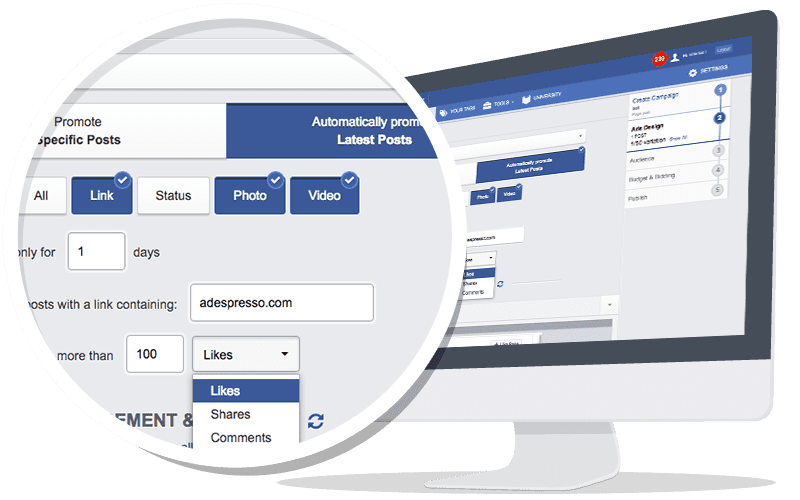 Boost Engagement In One Click
Tired of having to boost every single post one by one? Let AdEspresso help you! With Automatic Page Post Promotion, you can create Facebook campaigns boosting posts based on the parameters you set.
Once the campaign goes live, AdEspresso will check your Facebook Page. As soon as a new eligible post is published, we'll detect it and start promoting it. Publishing 10 posts today? No worries, they'll share the budget you've chosen for the promotion. Not posting anything for a while? We'll just wait for new content to be published before restarting the campaign.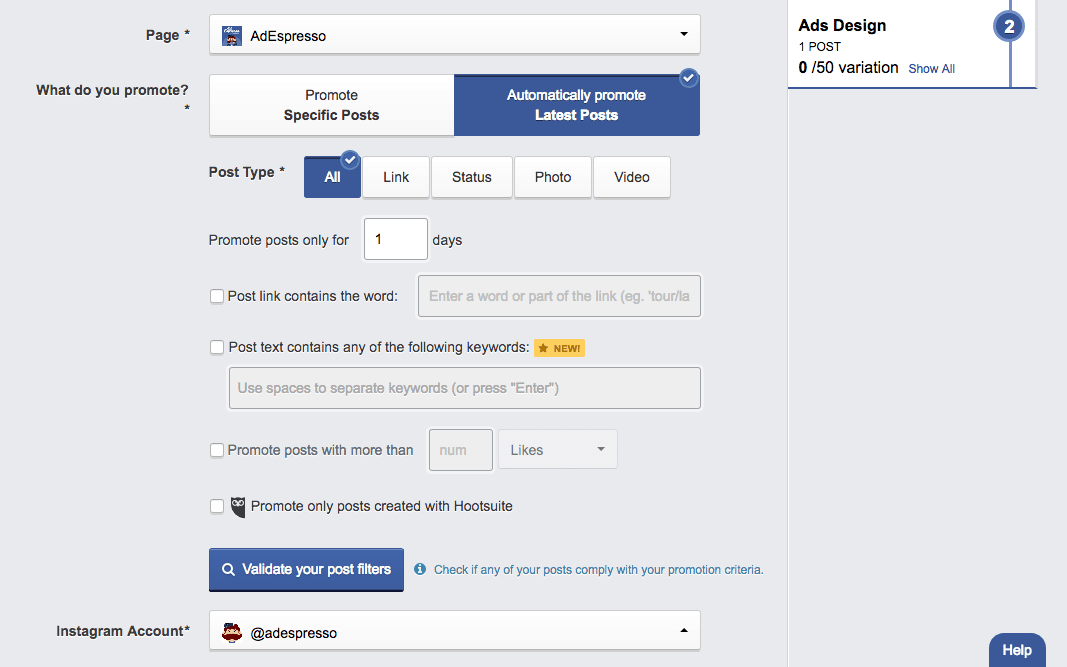 Granular Control Over What's Promoted
Not everything you publish is worth being promoted! For example, why waste money promoting that interesting Huffington Post article you shared this morning?
AdEspresso's Automatic Post Promotion tool gives you full control over what's promoted and for how long. When setting up your campaign you can filter posts that will be promoted based on post type, keywords in the link or text, and engagement and whether the post has been published via Hootsuite.
For example, if you combine all of these filters, you can promote link posts that have received more than 19 organic shares, are linking to yourdomain.com and have "#yourbrand" in the post text.
Finally, you can configure how long each post will be promoted – this way you can give it a nice boost for the first couple of days and then leave the rest to organic reach.