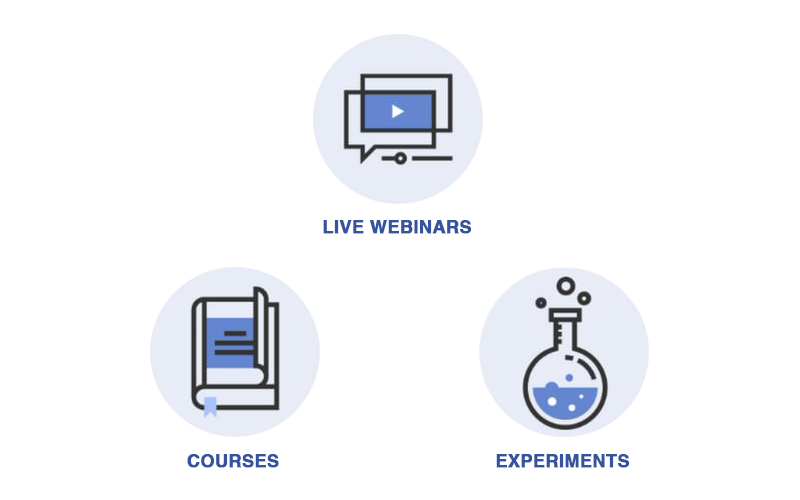 Accredited Facebook Ads Training
While having the right set of tools is essential to creating effective ads, so is having the right strategy. When you join AdEspresso you'll have access to the AdEspresso University which contains two courses dedicated to all things strategy, produced by our in-house team.
Want to learn about the learn the latest in the world of digital marketing? Join the AdEspresso experts for an exclusive series of monthly live webinars dedicated to dissecting marketing tactics and trends. Tune in as our team of marketing gurus, joined by some of the world's foremost thought leaders in digital marketing, as they take you deeper into the world of online advertising!

On-Demand Platform Training
Just getting started? Sometimes help articles are just not enough –  that's why we have a dedicated video course inside AdEspresso that covers every nook and cranny of the platform.
The Mastering AdEspresso course features 16 lessons covering everything from campaign creation and targeting to advanced rule creation, giving you the ability to master AdEspresso in no time at all. Need to train coworkers or team members? Just have them enroll in the course too!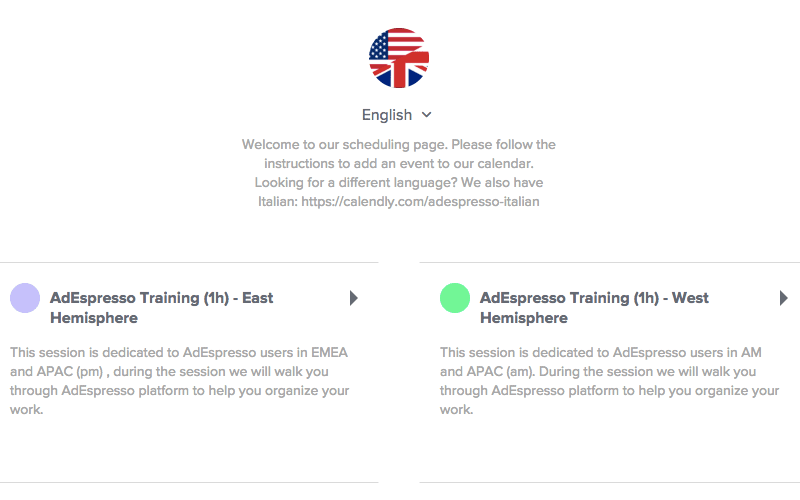 A Helping Hand When You Need It
We know that sometimes you need a helping hand for those extra-tough questions – that's why all AdEspresso subscriptions come with 1:1 platform training with one of our dedicated customer success associates.
During these sessions, our team will show you how to create campaigns, organize your dashboard, automate your reporting, and how to utilize all the tools and features of the system. In short, we'll show you how to get the most out of your AdEspresso subscription and automate your marketing efforts.