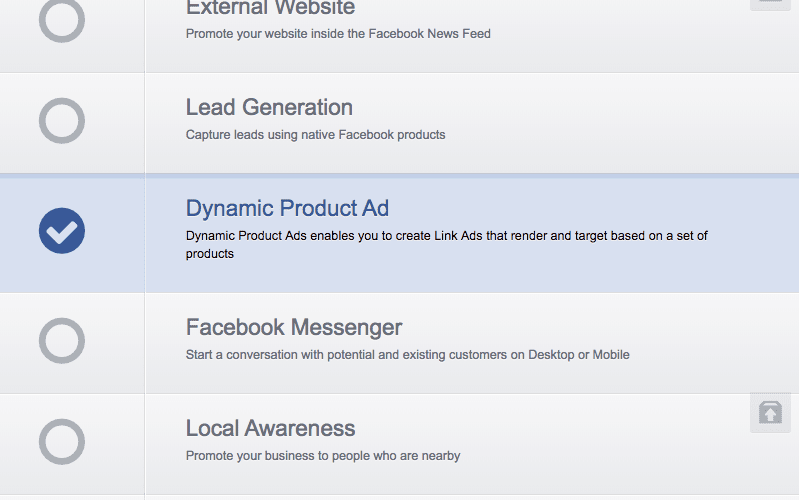 Simple, Dynamic Ads for e-Commerce
One of the most powerful tools an e-commerce advertiser has available are Dynamic Product Ads, but unfortunately setting one up can be a real pain. Not to worry;  With AdEspresso, we take the complicated setup process and simplify it with our user-friendly creation process.
You need only set up your campaign once, and we'll make sure it keeps running for as long as you want; that way you'll always be able to target the right person with the right product at the right time.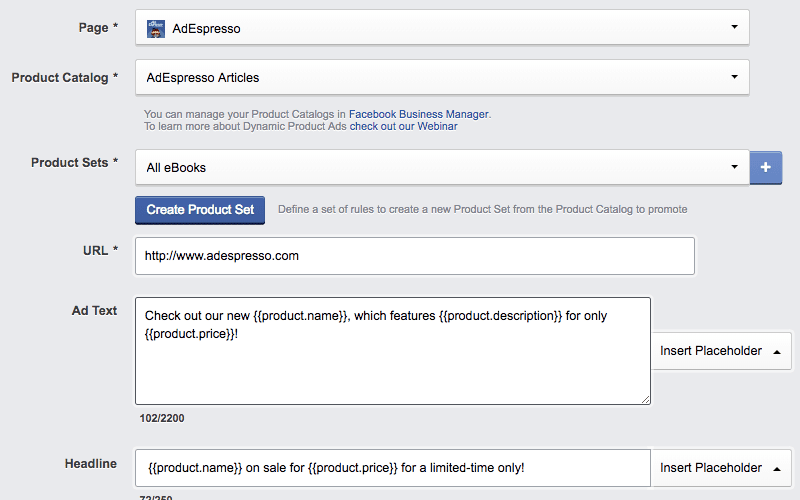 Automated Product Advertising
Creating unique product ads one by one can be a painful experience for advertisers with a small product line – nevermind those with an inventory in the hundreds or thousands. Instead of wasting hours creating these ads one by one, allow Dynamic Product Ads to do the work for you.
Once you've added your Product Catalog to AdEspresso, you can choose the specific products you wish to advertise and the audience for them. Not quite a tech wiz? No problem! AdEspresso provides all the materials you need to set up your catalog in no time flat.
The Right Product at the Right Time
In the world of e-Commerce, getting your product in front of your audience at the right time is the key to sales – but this doesn't always happen the first time. So how do you ensure that you're advertising to those that saw your product but didn't make a purchase?
Using our audience tool, you can choose to target those that have visited your site but didn't purchase anything; all while automatically displaying the very same products they were just looking at. With AdEspresso, you can create these dynamic ads in a simple way allowing you to recapture potential customers in your sleep.