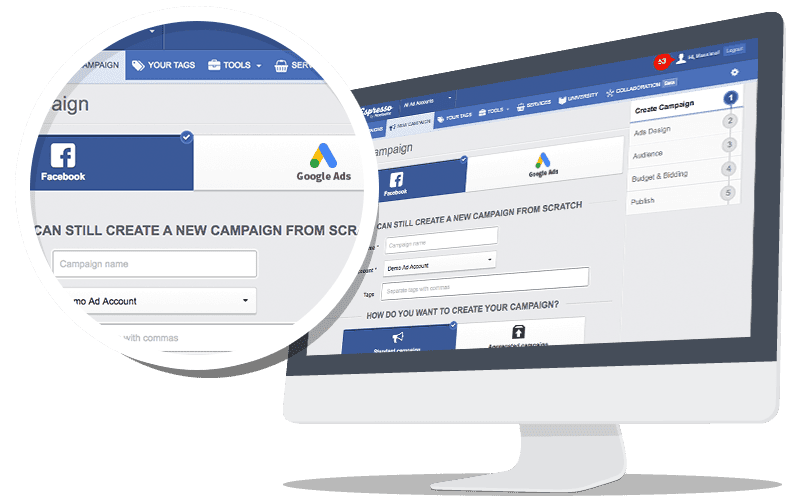 Create Your Advertising Campaigns In One Place
Instead of spending hours manually entering data from Google or Facebook and analyzing endless Excel sheets full of numbers, AdEspresso's goal is to make your results easy to understand and save you time creating them in the process. That is why AdEspresso's campaign creation is simple but comprehensive at the same time, giving you the flexibility to create complex campaigns in just a few clicks.
At the beginning of the campaign creation flow we'll ask you to choose the advertising platform you want and a few steps later you'll be able to publish it to Google or Facebook. Not ready to publish yet? No problem! Save your campaign as a draft and access it whenever you are ready.