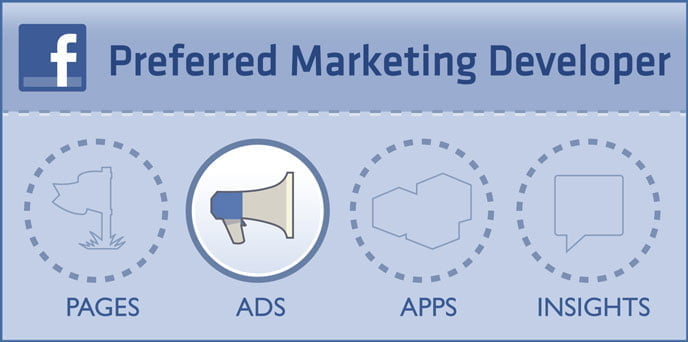 SAN FRANCISCO ­­ August 10, 2014 ­ AdEspresso, a SaaS solution for Facebook advertising, is proud to announce that is has officially become a Facebook Preferred Marketing Developer (PMD). AdEspresso's recent focus has centered on helping small and medium businesses (SMBs) manage Facebook advertising more successfully.
SMB's are one of most important drivers of growth for Facebook. A recent Facebook earnings call highlighted the numbers, as well as the opportunities SMBs have in the advertising space:
1.5 million businesses are advertising on Facebook
30 million businesses now have a Facebook Fan Page
Businesses spent $2.66 billion on Facebook advertising in the last quarter.
Yet, SMB's are also one of the most underserved categories. This is due to the gap between the huge potential of the Facebook advertising channel on one side, and the lack expertise of the SMBs on the other.
AdEspresso has been committed to bridging that gap since the very beginning, providing both an affordable and self­service platform for Facebook advertising management and optimization focusing on user experience and simplicity, as well as great content and extensive knowledge on Facebook advertising.
Ultimately, this model serves to teach SMBs how to get started and achieve better results.
"Facebook Advertising is a huge opportunity for SMB's around the world and AdEspresso helps them succeed,"
said Massimo Chieruzzi, CEO & Co­Founder of AdEspresso.
"There's no need for Excel reports with hundreds of rows and columns of cryptic metrics and numbers. What advertisers want are the few and actionable pieces of information they really need to get real world results from their social advertising dollars. We're committed to surfacing this information and helping our customers to do well."
AdEspresso also recently became the first advertising partner of Canva, a tool which makes it simple to create professional quality graphic design. Thanks to the partnership, AdEspresso users will be able to create stunning designs for their Facebook ads using Canva's superior interface while accessing a huge stock photos catalogue directly inside AdEspresso.
"Testing multiple designs is critical for successful Facebook advertising. Thanks to our partnership with Canva, our users will be able to easily create and test many beautiful visuals without any design skill,"
Chieruzzi said.
About AdEspresso
AdEspresso is a fast growing SaaS Solution for Facebook advertising optimization, with an italian heart and based in San Francisco AdEspresso is focused on helping SMBs being more successful with their Advertising's Budget.
AdEspresso has been committed to bridge that gap since the very beginning, providing great content and extensive knowledge on top of a self­service product focused on design and simplicity. It's a 500Startups' Portfolio Company based in San Francisco and Milan, backed by top­tier angels and institutional investors.
Abount Canva
Canva makes it amazingly simple for everyone to create professional quality graphic designs. Its online design platform brings together a simple drag-­and-­drop design tool and a library of more than one million photographs, graphics and fonts, allowing anyone to take an idea and present it beautifully in print or online.
Canva can be used to design almost anything: presentations, posters, blog content, cards, online marketing materials, invitations, flyers and so much more. For more information on Canva, visit the website or follow the company on Facebook, Twitter, Google+, Instagram or Pinterest.
Facebook® is a registered trademark of Facebook Inc.