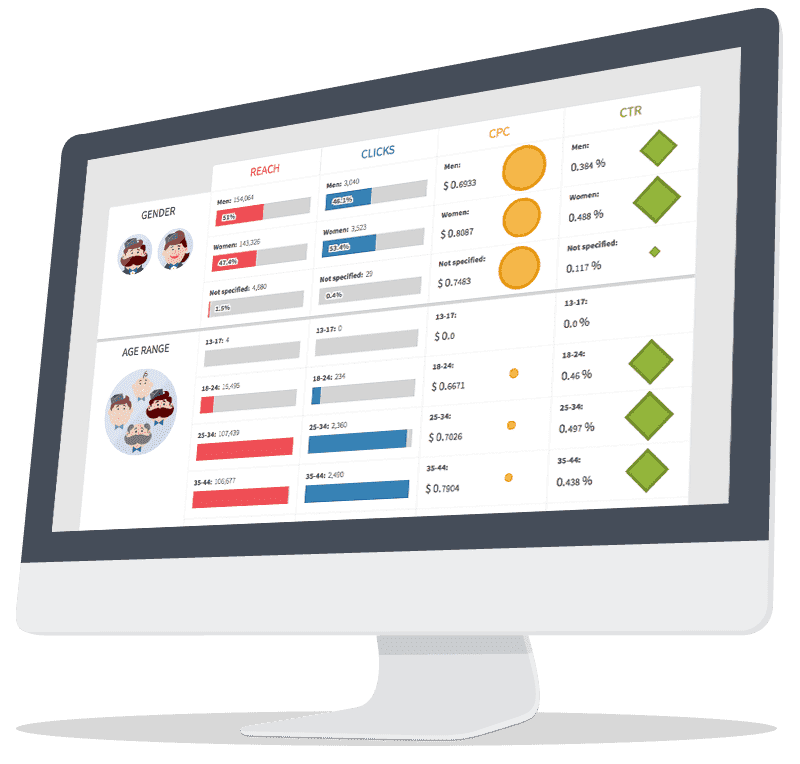 One Free Report to rule them all:
Getting the best ROI possible from your Facebook Ads campaigns can be tough, finding your ideal target often requires days of work analyzing countless rows of Excel data. It's 2023, why can't it be simple?.
Welcome to AdEspresso's Campaign Rater. Discover what's working and what's not in your campaigns in 4 clicks, totally free.
Quickly generate an appealing report on your Facebook Ads campaign to share with your collegue.
Immediately understand the key metrics of your campaign: How much are you spending? What are you getting from your advertising budget?
Compare side by side Age, Gender, Countries, Placements, Devices: What's making you money and what's just a waste of time?
Compare your performances with your industry's benchmark, are you beating your competitors or do you still need to improve? (Coming Soon)